Wondering how can you make money as a stay at home mom? You're not alone.
An estimated three percent of America's workforce now consists of telecommuting employees – or people who work-from-home, according to a joint survey conducted by FlexJobs and Global Workplace Analytics.
The US Bureau of Labor Statistics, however, has a much different story. Its findings reveal, as high as 24 percent of all employed people did some or all of their work-from-home.
Understandably, this vast discrepancy can be attributed to the simple fact that BLS calculations are based on all employees in the US, including those who worked from home for some time, for any reason. The GWA-FlexJobs survey solely concerns itself with the work-from-home population.
To chalk it up, more people are working-from-home. Here are thirty business ideas for stay-at-home moms that might work for you.
Work-from-Home for Women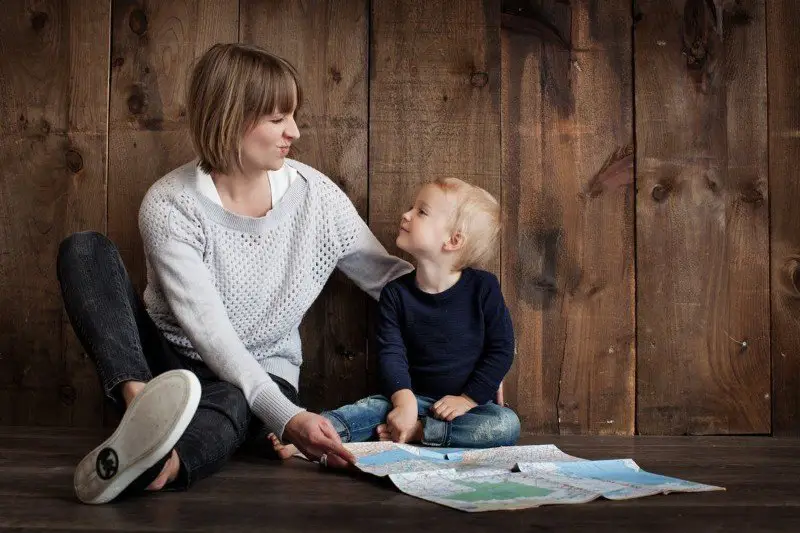 Several organizations in the US and elsewhere aver, allowing women to choose work hours will foster gender equality in wealth and employment distribution. Internet giant Yahoo! is a great example of work-from-home being adopted by large corporations. The company CEO Marisa Meyer dispensed with the need for its employees to report to the office, wherever possible. Instead, they can now work-from-home.
As a woman, you too can find ample opportunities to work-from-home or part-time side jobs. It offers myriad benefits such as the flexibility to choose work hours and the option to work on crowdsourcing or freelance jobs, when possible. Here we explore the top thirty work-from-home jobs for women.
Online Jobs for Stay-at-Home Mom
Wondering how to make money as a stay at home mom? Here are thirty of the most legitimate ways you can earn money from home starting today.
1. Freelance Writing
For every stay-at-home-mom who possesses excellent writing and presentation skills, this job opens vistas if you want to find a legitimate stay-at-home job.
Thanks to the boom in e-commerce, various online businesses and stores require content writers or you can find tons of jobs available for freelance writers. You can also sell content to blogs and other platforms.
If you want to get paid to write, you'll create content for websites and earn money to help support your lifestyle. In the beginning, you'll want to focus on building your freelance portfolio to get started in freelance writing as a career.
2. Blogging
Blogging is one of the online jobs for moms that requires minimal investment. The most you will invest is your time, but if you choose a blog about something you love, it'll be a walk in the park.
If you a personal finance whiz, you can create a finance blog and come up with so many finance blog topics to write about.
Whatever niche you decide on, just make sure you set up your blog the right way to avoid any hassles later down the road.
Interested in this easy stay at home gig? Learn about the various ways you can make money blogging.
4. Social Media Marketing
With most companies and businesses marking presence on Facebook, Twitter, and other platforms, there is a great demand for people who can function as social media managers from home. This job pays lucrative salaries and you can work for a bunch of different small business owners or blogs.
Don't worry, it's not difficult to get started and you can likely find dozens of social media marketing openings on freelancing sites like Fiverr or Upwork. In this easy stay-at-home-job, you'll basically post ads for companies online or manage their social media presence online.
5. Online Typing Jobs
Since nobody wants to maintain tons of paper files, they hire data entry associates to convert information provided on paper to digital format on computers. You can work flexible hours but have to meet targets on schedule.
Doing typing work from home is a great way to make a living without having to invest any money. All that is required is a computer, some free time, and some hard work and determination. This type of job is excellent for those who are willing to work from home and can be managed remotely. A few advantages of online typing jobs are:
Flexible working hours.
No age, gender, qualification or eligibility bar.
You can apply for the job as per your own convenience.
You can work in your comfort zone with no rules & regulations to follow.
That being said, freelance writing or online typing jobs can be a difficult endeavor to get started in if you don't know which companies are legit and are hiring. With all the options available now, trying to make a career as a writer can feel overwhelming.
But the fact is that there are so many places you could look to for legitimate online typing jobs — especially now that most writing can take place online.
You may ask yourself, "Which company should I work for?" or "Is one site better than another?" That's what we discover in this article on the 28 best online typing jobs.
6. Tele-caller
Not every business can afford a call center. However, they do not mind hiring a couple of women who can work-from-home as Tele-caller. You can select work hours based on your time zone and that of the target audience.
If you are looking for low-stress jobs for introverts, then this may not be your cup of tea because you'll be making calls most of the day.
7. Non-Phone Work from Home Jobs
Working from home provides you with the flexibility to set your own hours, and even getting paid weekly.
So if you need access to your paycheck 4 times a month, here is a list of non-phone work from home companies that you should look into. Most of them should be hiring right now and the industries are varied, so act fast if you see a job that is hiring and you're qualified for.
Survey Junkie: This market research company lets you get paid weekly for taking online surveys from brands you use every day. You can also participate in focus groups, try new products (free stuff, yay!), and get paid to listen to new music.
FlexJobs: If you are looking for legitimate work at home jobs then Flexjobs should be in your browser's bookmarks. Flexjobs is the most legitimate job board to find the best remote, part-time, freelance, and other flexible jobs in 50+ career categories, all hand-screened for legitimacy. Get your FlexJobs subscription today!
DoorDash: You can make money delivering food around your city. DoorDash will ensure that your total earnings (including tips) are never less than the amount you're guaranteed when you're offered a delivery. Plus, you get to keep 100% of your tips, which adds up.
Best work from home jobs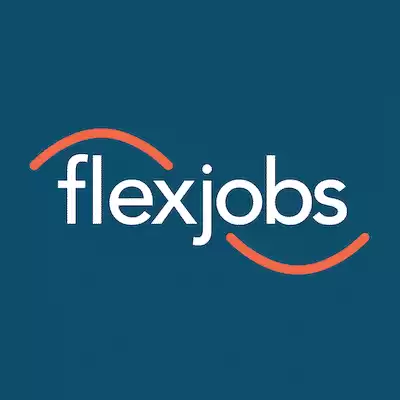 FlexJobs
"FlexJobs was incredibly detailed, resourceful, and helpful in finding me a job within two months in a pandemic! They only work with reputable companies, and since it is a paid membership, everyone on the website is legitimate and doesn't waste your time."
Get Started Now
8. Online Tutor
Wondering how to become a tutor? As a teacher, my side hustle of choice has always been tutoring. If you are looking to make extra income, learning how to become a tutor is a great choice.
This is an excellent job for teachers or women who have the required skills to teach one or more topics to students. You can work for an educational institute like VIPKID or open your own coaching classes.
When I first started out in college, I charged $20/hour teaching elementary school students. As more students came around, I started charging $30+. As a college student or even a graduate student, I would charge at least $30.
I would even venture to charge more ($50) if you are capable of teaching harder subjects like physics, biology, or calculus. Those tutors are hard to come by.
9. Watching Videos Online
Wouldn't it be nice if you got paid for doing something that you do daily — watching videos on your phone?
Instead of feeling guilty for enjoying your free time, you can get paid to watch videos and movie previews. It can be tough to know which sites will pay you for your binge-watching — so I did the research for you.
Believe it or not, some companies will actually pay you for these simple tasks that you do daily. By spending just 30 minutes per day watching videos (either on your lunch break or during TV commercial breaks) you can earn and earn an extra $100-200/month.
10. Online Surveys
While it isn't the best way to make money fast for a woman, it is one of the easiest ways to earn money online. Getting paid to take surveys online from survey apps on your phone or through your computer is simple enough.
There are a countless number of online survey companies for you to choose from. How on earth could you figure out which ones are legitimate and which ones are not worth your time? This is what I wanted to figure out.
I've researched most of the popular market research companies and I have come up with my list of the ten best survey sites really work (you don't need anymore).
| | | |
| --- | --- | --- |
| | | |
| | | |
| | | |
| Avg. Payout: $0.50 - $3.50 per survey | Avg. Payout: $0.30 - $3.00 per survey | Avg. Payout: $0.50 - $3.00 per survey |
| | | |
🏆 HIGHEST PAYING
Avg. Payout: $0.50 - $3.50 per survey
Avg. Payout: $0.30 - $3.00 per survey
Avg. Payout: $0.50 - $3.00 per survey
11. Twitch Streamer
If you have some sort of good online social media following you can easily start earning money as a Twitch streamer.
Twitch is the world's leading live streaming platform that allows gamers to stream videos of themselves playing games and lets visitors to the site watch those videos in real-time. Twitch's growth is kicking into high gear, and that escalation is a great opportunity for gamers to earn a real income from their favorite pastime. The following are the six ways you can make money on Twitch:
Twitch Partnership program
Bit donations
Advertising
Sponsorships
Affiliate marketing
Signing on an eSports team
This post will help you learn how to make money on Twitch through six income sources.
12. Get Paid for Reading
Have you ever sat down to read a new book and thought, "I wonder if I could get paid to do this."
You'd be surprised to know there are actually ways to get paid to read.
Getting paid to read books sounds like a dream, but in fact, you could make $1,857 a month by reading and writing books online, according to Forbes.
If you wanted a slice of the pie, here are my 9 of my favorite book reviewer jobs and creative ways you can get paid to read books.
13. Get Paid to Take Pictures
Want another side hustle for moms?
Even in today's fast-paced, technologically advanced world pictures are still worth a thousand words.
Not only are they worth a thousand words, but in this day and age, you can get paid to take pictures!
From professional photographers to amateurs, this market is hot and always looking for trendy images. If you have tons of photos on your phone and you're always capturing fascinating moments, then we have some foolproof ways for you to get paid to take pictures by selling photos online.
Learn how you can actually get paid to take pictures on your cell phone and camera. Start selling photos online today.
14. Make Money on Instagram
Instagram is one of the most popular social media platforms today. With over a billion monthly users, Instagram provides a huge audience for businesses or anyone looking to make money on the platform.
In fact, Instagram reports that there are over 25 million business profiles on Instagram worldwide, and over 200 million Instagrammers visit one of those business profiles daily. Whether you are a stay-at-home-mom, run a brick and mortar business, an e-commerce website, a blog, or you're just looking to find a way to capitalize on the many opportunities on Instagram, making money is very possible.
You can learn more about making money on Instagram here.
15. Let Your Hobbies Make You Money
Do you have a habit of penning down your thoughts in your journal every day? Do you love taking your dog on a walk every day? Or, do you spend most of the time of your day in playing video games?
If you are nodding in affirmation, then it seems you can easily make money.
How?
Well, there are a number of hobbies that can actually be turned into a money-making side hustle.
These hobbies that make money are no joke. You'll be sure to find a money-making hobby in my list of 19 profitable hobbies and skills that can make money.
16. Get Paid to Chat Online
One side hustle to make money that I've been learning about recently is the idea of getting paid to chat.
I can definitely see that this would work, I mean there are a ton of lonely people in this world who would want to talk to someone. Also, there are legitimate companies like Amazon that'll pay you to become an online chat representative.
So just know that there are two types of jobs in the niche… getting paid to flirt/talk to men or legitimate jobs that pay you to chat.
I go over both in this article.
17. Sell Your Ideas to Companies
Think you have a great idea?
Maybe you can actually get paid for your creativity or practicality. There are many companies out there that will pay you for your ideas, and if you spend a little time doing some research, you may find that you can make a few (or, in some cases, a lot!) of money.
Innovators are not always the people who make or build new inventions, but they are the people responsible for the great ideas.
Sometimes people have great ideas, but not the means to create or develop an invention. Other times, they have an idea for a business angle that has not been explored. If you are an innovator and fit into one of these categories, keep reading here for ideas about how to make money from selling your ideas.
18. Make Money on Snapchat
As of the third quarter of 2019, the photo and video sharing app Snapchat had 210 million daily active users worldwide, up from 186 million global daily average users in the corresponding quarter of 2018 according to Statistica.
Are you one of the millions of people who use Snapchat daily? If so, have you ever considered how you can get paid to Snapchat or how to make money on Snapchat?
If you're interested in learning how to make money without paying anything, with this social media app — you can learn more with my guide here.
19. Virtual Assistant
A virtual assistant means you will perform the same duties as a secretary, but online and from home. You will handle email and other online functions for an official or businessman. One of the popular sites that provides such a job is Zirtual.
There are a lot of sites out there to help you become a virtual assistant and provide you with fresh and creative opportunities to get virtual assistant jobs to get paid right away.
This is a perfect opportunity for freelancers and just about anybody who can write that just doesn't have time for a commute to a dead end, part-time job. Or, for anyone for wants to sit in their pajamas and work at home! You can learn more about how to become a virtual assistant here.
Other Part Time Jobs for Stay-at-Home Moms
Want to see some more high paying jobs for moms? Check out the rest of these part-time jobs for pregnant women or for mothers.
20. Graphic Designer
Companies of all sorts require graphic designers to create promotional material, advertisements, logos, and other paraphernalia. With great creativity and computer skills with some knowledge of designing software, this too is a high-income job.
Using designing software like Mixbook, graphic designers can create a variety of designs such as photo books for weddings, baby showers, or travel, as well as customized greeting cards, calendars, and wall art. This software provides designers with the ability to fully customize their designs, making it a valuable tool for graphic design projects of all kinds.
21. Online Translator
Translating documents of all sorts from English to a foreign language or the other way around earns a very high income. You can also offer real-time translations for company meetings and conferences that pay even higher.
22. Medical Transcriptionist
These jobs are available easily across the US. As a medical transcriptionist, you have to make a concise summary of talks between a physician and patient and other conversations related to medical treatment, surgery and emergency situations.
23. Web Designer
If you have sufficient knowledge of website designing, offer the service either as own business or by working for a company. The surge in e-commerce has prompted all companies to opt for a presence online.
24. Data Analyst
Skilled IT experts with certifications in data analysis can opt for this high demand job from home. As a woman, you can choose a work schedule since data analysis is required 24×7.
25. Legal Advisor
Qualified as attorney? Legal advisor is another option you can consider for a work-from-home job as a woman. You can work for a law firm or offer your own services as a business from home.
26. Sales Promoter
Hundreds of women are required by marketing firms to promote sales of a particular brand or product. This includes sending emails, posting free advertisements on various websites and contacting customers on phone, where possible.
27. Travel Assistant
Travel agents hire assistants to cater to populations and clients living in various parts of a city. Your work involves booking airline, bus, train tickets, hotel accommodation, sightseeing and other services required by travelers on behalf of the employer.
28. Multi-Level Marketing
America is home to the world's topmost Multi-Level Marketing (MLM) companies including Avon, Tupperware, and Cutco cutlery, among others. Sign up as MLM partner and promote products from home via social media or own website, phone, family, and friends.
29. Ghost Buyer
No. You do not buy ghosts, spirits or souls or any of their permutations and combinations. Ghost buyer means you purchase products on behalf of parties who wish to remain anonymous for any reason. As a woman, you can use bargaining skills to get commissions and great prices for customers.
30. Affiliate Marketer
Sign-up as an affiliate marketing associate for major companies like Walmart and Amazon and promote their brand and products through major e-commerce portals. This Being an affiliate marketer a great job that allows flexibility of work hours.
31. Fitness Instructor
Women look for fitness instructors who can train them at home or online. Popular fitness courses include Yoga and aerobics. Get certified as an instructor and offer lessons from home.
32. Microbiologist
Women with required qualifications can provide sample analysis services from home for various businesses including healthcare providers and food companies. You have to test samples for specific microbes that can be potentially harmful to health.
33. Beauty Consultant
Home based work as a beauty consultant is possible for women who have sufficient qualifications and skills. You can either open a small beauty parlor at home or sell beauty products on behalf of a reputed body and skin clinic as well as you can sell cosmetic products.
34. Journalist
Journalism is not restricted to outdoor reporting only. Media houses around America need sub-editors, proofreaders and other staff to edit copies sent by reporters and correspondents. You will need excellent language skills and an ability to cope with deadlines.
35. Video Editor
Armed with a computer and necessary software, you can work as video editor for advertising agencies or producers of documentaries. Since a lot of videos get uploaded on YouTube, you can also earn extra by giving subtitles in English or a foreign language.
36. Cyber Security Analyst
Cyber Security Analyst jobs also allow you to choose flexible working hours since the Internet never sleeps. You have to analyze and plug loopholes of companies and banks engaged in financial transactions or providing essential services while preventing cyber attacks by hackers, malware and ransom-ware.
37. Micro Tasking
Micro-tasking is a trend that is rapidly growing in the US and elsewhere in the world. As micro-tasking associate, you will have to edit various materials like advertisements, notices, invitation cards and other stuff for spelling and grammatical errors.
38. Communications Analyst
Develop material for managers to communicate with employees, businesses to reach existing and potential customers. Also, analyze their existing modes of communication and quality of content during hours of your convenience.
39. Tele Researcher
You can conduct market research on behalf of reputed companies on telephone from home. Work involves asking a few questions and ticking appropriate answers provided by the target.
40. Tele Verifiers
Service providers, finance houses and other businesses have to verify phone numbers and other details of customers. This is also an easy job for women to perform from home with flexible timing.
41. Fundraising Associate
As fundraising associate, you will work with charities and other organizations that needs to collect money from people for a worthy cause such as expensive medical treatment for someone. Job involves sending email, interacting on social media and phone.
42. Online Cartographer
The centuries old profession of creating maps has not become defunct. It has gone online through Global Positioning System and other modes. As online cartographer, you will have to add lanes, by-lanes, monuments and other landmarks that are often unidentifiable by satellite imagery, for a particular geographic location.
43. Interior Decorator
Women with skills in architecture and an eye for aesthetics can work-from-home as interior decorators. Your job involves helping clients to find the best possible furniture, furnishings and decorative stuff for making homes or offices look very appealing.
More Work-from-Home Jobs for Moms
Here are more work-from-home jobs you can consider:
Event planner
Fashion designer
Architectural consultant
Technical transcriptionist
Legal transcriptionist
Financial transcriptionist
Online companion for senior citizens/ person with special needs
Insurance agent
Telephonic technical support
Financial consultant/ advisor
Various surveys indicate employers save up to $11,000 per employee every year by offering work-from-home jobs. The money is saved by means of commuting allowance and decreased productivity caused by long travel between home and office. Work-from-home moms can earn six figures or more extra income per year from a fixed job according to Insider. This money is earned as incentives for high performance.
Summary of Stay-at-Home Mom Jobs
Think you're cut out for one of these stay-at-home mom jobs? We strongly recommend you take work-from-home jobs that are best suited to your educational qualifications, skills, and experience. Working from home is pleasurable and rewarding provided you have sufficient skills.
Otherwise, it can become a nightmare since work-from-home jobs sometimes do not include any hands-on training. Another option that moms who currently have a 9-5, is simply asking your employer if they can offer a home-based job. Read about the benefits that home-based jobs offer for employers and give your employer a proposal. You can also register for work from home jobs at any reputed jobs sites like Indeed or Monster.
If your goal is to ultimately get a work-from-home mom job, just know that it is possible. The only way to fail at getting a job that allows you to work-from-home is your persistence.