Daily pay jobs offer the ability to earn money on a daily basis, so you can get paid the same day you complete a task. These types of jobs are a great way to pile up cash fast, especially if you're trying to meet a particular goal in a hurry. While there are daily jobs that can be found in a number of industries, finding the right one can be hard.
The most lucrative daily pay jobs may depend on the area you're in, but we've got a list of 22 of the best daily pay jobs you can take advantage of now to earn extra money within 24 hours. Many entrepreneurs use these side hustles as a quick way to save up money and pay for upcoming expenses. Plus, they're a great boost of confidence in terms of instant gratification.
Are you curious about what daily pay jobs you can do for fast cash? Keep reading to find out more about what you can do to earn cash and get paid the same day. We'll even offer suggestions on what you can do with that cash to provide for a future where you may not even have to work.
Daily Pay Jobs vs. Traditional 9 to 5
With a traditional 40-hour-work-week job, you get paid weekly or bi-weekly in most cases. While the pay period may end on a certain date, you won't get paid for those earnings until a few days later when paychecks are processed. It's a classic case of delayed gratification.
Alternatively, daily pay jobs don't require you to commit a specific amount of time and pay you the same day you complete them. You won't have to wait until days later to receive the funds you've worked for, which can go a long way in making payments on-time, building up savings, and maintaining flexibility in your income stream.
Daily Pay Job Apps and Job Boards
To find daily pay jobs you can complete to earn money, check out the following job boards:
Jobble: This site is a favorite of gig workers who are looking for daily pay jobs in their area. You'll also benefit from many perks that Jobble members have access to, from free Skillshare classes to 30% savings on pet supplies from Chewy.
Wonolo: Take advantage of this job board to find companies looking for both independent contractors and temporary employees.
Instawork: Sign up on this website to gain access to a number of temporary and seasonal opportunities to earn extra income daily.
Between these three platforms, you should be able to find a number of daily pay jobs you can take advantage of to get paid the same day for your efforts.
22 of the Best Daily Pay Jobs for Fast Cash
These 22 opportunities pay quickly for fast cash for jobs completed. In many cases, signing up only takes a few minutes so you can be off and earning the same day.
1. Grocery Delivery
Going to the grocery store can be a hassle for some folks. That's why delivery app jobs like Skipcart, Instacart and Shipt offer daily pay for side hustlers who want to make some extra money.
For example, Instacart Shoppers make money by buying groceries at local stores and delivering those items from to customers' homes. Simply pick out the items on a customer's grocery list, check out, and deliver them for hourly pay and potentially a large tip.
You can deliver groceries from shops like Whole Foods, Trader Joes, CVS, Costco, Fairway, and more and get paid daily.
Grocery shopping can now be fun if you're getting paid. Is Instacart worth it for you? Discover how much you can make with Instacart in a day, week, and month and decide.
Earn around $500 per week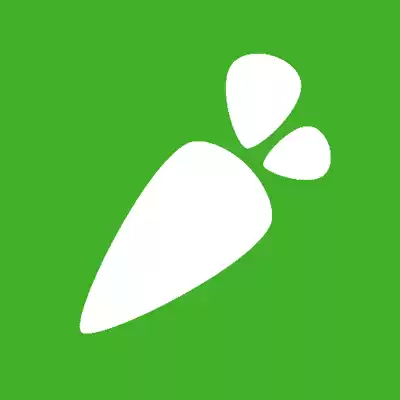 2. Package Delivery
If food isn't your thing but you still like driving around to deliver things, check out Amazon Flex, Roadie, or Postmates. These apps will pay you to deliver packages all over the city, in many different cities, too. You don't necessarily have to have a large vehicle either, as long as you can complete the tasks assigned to you.
3. Meal Delivery
Takeout has turned to the future with delivery apps meant to connect hungry bellies with the food they're craving. Earn daily income by delivering meals from restaurants in your area with DoorDash, Favor, Grubhub, and Uber Eats. Some customers even tip well if they receive their food while it's still piping hot.
Flexible hours & great pay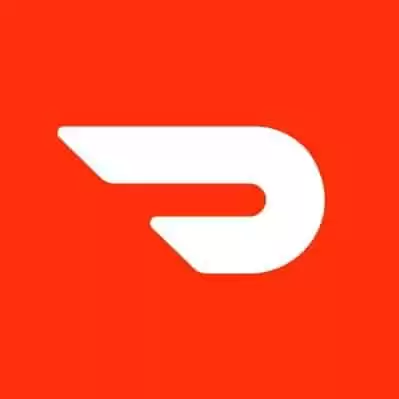 DoorDash Dasher
Flexible schedule
Keep 100% of customer tips
Choose which orders to accept
Peak Pay and hotspots make it easy to maximize your earnings
Become a Dasher
4. Driver
New York has taxis, but everywhere else, you can hail an Uber or Lyft. Take advantage of these driver-oriented side hustles, where you earn money for chauffeuring around your peers. You may even meet new people and find new places in the city you thought you knew inside and out.
Related: 8 Ways to Get Paid to Drive Your Own Car
5. Food Service Industry
Temporary positions in the food industry open up all the time. If you like working in the kitchen or even around the restaurant where guests eat, check out Qwick and Pared. You might even be able to score some free food to balance out your daily pay.
6. Handyman and General Manual Labor
Handy and Thumbtack pay gig workers the same day for repair and manual labor jobs they complete. Each job is unique and you can easily learn the skills you'll need for a house of your own once you save up enough of the cash you make on a daily basis from these opportunities.
7. Mover
Fancy yourself a strong person? Check out Dolly, Bellhop, or Lugg to find moving opportunities in your area. A strong work ethic and a bit of strength will get you paid daily for this exhausting yet rewarding side hustle. At the same time, you can also save on gym membership fees if you move enough people.
8. Dog Walker
Four-legged friend lovers should download Rover and Wag to find dogs to walk in their area. The best part about this opportunity might not even be the fact that you can earn cash daily. Instead, you might find all the new furry friends to be the best perk of all.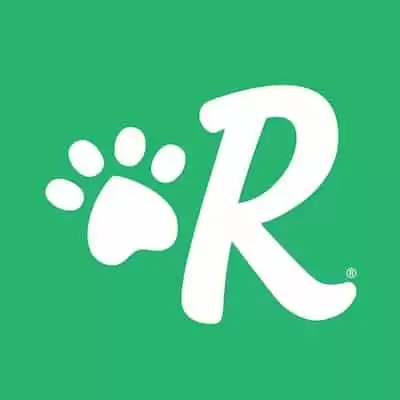 Rover
Why not start your own business instead? When you list your services on Rover, you get access to thousands of dog owners near you who are looking for the perfect dog walker.
Become a Dog Walker
Related: How Much Does Rover Pay? Yes, You Can Walk Dogs for Money
9. At-Home Masseuse
If you like working with your hands and making a difference in the lives of others, become an at-home masseuse with Zeel. You'll get paid cash daily and may even go to sleep that night with a big tip for your efforts.
10. Explore the City
Going out on the town might seem counterintuitive to earning daily cash, but EasyShift lets you earn for eating, shopping, and exploring the sights you call home. You'll get paid the same day for tasks you complete. Plus, you get to find out more about what exciting things your city holds.
11. Rent Your Car
Having a car to drive can be a luxury for some people. If you're willing to part with your ride for a few hours, you could earn money that same day. Getaround and Turo offer car owners the chance to make the most of their wheels and earn cash on a daily basis and are great daily paying jobs.
12. Charge Scooters
Energy companies charge us if we use electricity, but if you have the capability to charge up scooters, you can get paid by companies like Bird and Lime. They'll pay you to pick up dead scooters and charge them so renters will have a better experience the next time they go to rent one.
13. Complete Micro Tasks
Micro tasks are small things on many peoples' to-do lists that they just can't seem to accomplish. That's where you come in, with the chance to get paid daily for your efforts. Apps like TaskRabbit, Clickworker, Spare5, and Amazon Mechanical Turk (MTurk) pay gig workers to complete tasks. These tasks can vary in length and application, so you won't always be doing the same thing. If you like a little spice in your day and want some extra cash within 24 hours, check out micro tasks on these apps.
14. Mobile Makeup Artist
We typically think of makeup artists sitting in a studio, beautifying their clients. But did you know that you can work as a mobile makeup artist who does makeup for any occasion in your neighborhood? This is an easy way to get paid for daily work. You may even get the chance to attend the events your clients attend after seeing you, depending on the circumstances.
15. Become a Mystery Shopper
Shopaholics will love the opportunities to earn daily pay that apps like Gigwalk, Field Agent, Secret Shopper, and Shopkick offer. If you shop a lot and want to earn money at the same time, it's entirely possible with the right applications. Sign up before your next shopping trip to start earning today.
16. Babysit
As long as there are kids in this world, there will be the need for a babysitter. If you fancy yourself good with kids, check out Care.com, Sittercity, and Urbansitter. Here, you'll find opportunities for babysitting in your area, from clients who are screened to provide the best matches possible.
If you do take on a job babysitting, it can be helpful to become certified in CPR. This can also help you stand out on these platforms as a way to increase your daily pay earnings even more.
17. Do Laundry
No one likes to do laundry, but if you don't mind a few stinky pairs of socks, you can earn daily pay for doing other people's laundry. It might sound a bit odd at first, but the concept is pretty simple.
Apps like Sudshare and Laundry Care will pay you to pick up other people's laundry from them and wash it. Afterwards, you simply drop off the clean clothes and get paid for your efforts. With the right opportunities and area (such as a college town), you could make serious daily pay washing clothes.
18. Rent Items You Own
Rentah and many other similar apps allow you to list your belongings for rent. These opportunities act like a tool rental service, where you get paid for lending out your tools to people who don't want/need to invest in them.
19. Sell Stuff on Facebook
On the other hand, if you've got a bunch of belongings you no longer want, you should sell them on platforms such as Facebook Marketplace, Craigslist, Mercari, and Decluttr. These apps may or may note charge a small fee for listing your items, but you can easily set a price you want and attract buyers with clear photos that show what you're selling. Plus, daily pay is right in reach when you make a sale.
20. Donate Plasma
Donating plasma isn't for everyone, but it can be a low-impact way to get paid daily. After donating plasma, you'll get paid for your efforts, which you can spend on recovering or preparing for your next donation if you'd like.
21. Survey Sites
Survey sites such as Swagbucks, Survey Junkie, and InboxDollars will pay you for completing surveys and performing other small tasks. For example, you can earn money for playing games and completing daily challenges. The best part is that you'll get paid daily for your efforts.
22. Temp Agencies
You can also search many temp agencies to find daily pay work opportunities. For example, Kelly Services, Adecco, Labor Works, PeopleReady/TrueBlue, and Integrity Staffing all offer daily pay opportunities you can take advantage of to boost your income and earn money quickly for the jobs you complete.
FAQs
What can I do to get paid daily?
Get paid daily by donating plasma, babysitting, dog walking, renting your car, or completing micro tasks. You can also see the rest of the ideas in this article to find same day pay gigs.
What jobs can I do working remotely?
There are many jobs you can do remotely, from selling stuff on Facebook Marketplace to offering massages at your home.
What can I do to get paid today?
To earn cash today, you can complete surveys, rent items you own, become a mystery shopper, or explore the city. These activities will earn you daily pay you can spend, save, or invest.
What apps will pay me today?
Apps that pay you real money today include Survey Junkie, InboxDollars, Swagbucks, and Care.com. You can earn daily pay from apps like Mercari, Field Agent, and Turo as well.
Make the Most of Your Daily Pay
You can earn money daily with the list of nearly two dozen job opportunities above. These jobs pay you the same day for various tasks, including those that you might already be doing.
So if you're looking for ways to make money on the same day, there are a few options to consider. One option is to use a same day pay job app, which can connect you with local employers who need workers for short-term or one-time gigs. These types of apps typically pay through Paypal, so you'll need to have a Paypal account set up in order to receive your earnings. Another option is to find online jobs that pay daily, such as completing small tasks or participating in paid surveys.
There are also free online jobs that pay daily that you can find online, such as pet sitting for pet owners who need someone to watch their pets while they are away. If you're in a pinch and need quick cash, pet sitting can be a great way to earn some extra money on the same day. Overall, there are a variety of ways to make money on the same day, whether you're looking for quick cash or a more long-term solution to earn an income.
We hope this article has helped to show you that daily pay isn't far away. It's no secret you can earn on the daily to increase your financial stability with each passing hour.