Did you know you can drive your own car and get paid?
It's true and one of my favorite side hustles — I'll share the best ways to use your car and earn some money from your ride.
You probably already know that you can earn money by driving people around. But hey, if you have a car, it's a perfect way to make a good amount of extra cash whenever it's convenient for you.
With ride-sharing services also expanding into food delivery with the likes of Uber Eats and DoorDash, there's no shortage of opportunities. They're always looking for more drivers.
That's just two of the ways that your car can make money for you.
Here are some more of my favorites.
8 Realistic Ways To Drive Your Own Car and Get Paid
Do you want to learn how to get paid to drive your car? There are a few specific methods where you can earn money for driving your vehicle. The most popular ways include:
2. Uber Eats
If you have a car but don't want to drive people around or have strangers in your car, your other option is to deliver food with Uber Eats.
Here are more details:
Locations: Uber Eats is all over the U.S. — and the world, really. For a full list, go to its cities page.
Pay: Drivers are paid a pick-up fee, for the distance traveled and a drop-off fee. Uber takes a service fee. Delivery partners can cash out up to five times a day with instant pay.
Schedule: Flexible.
Interested in delivering food with Uber Eats? Here's everything you need to know about the job, the requirements, and how much money you can make.
Requirements include (may vary by location): You must…
Be at least 19 years old if delivering by car.
Delivery options via car (must be a 1997 or newer with at least two doors), bike, scooter or foot depending on your area.
Pass a background check.
Have a valid driver's license and insurance (if you deliver by car or scooter).
Where to apply: https://www.uber.com/us/en/drive/basics/how-to-start-delivering/
2. DoorDash
Looking for another way to drive your own car and get paid?
You can look into start delivering food today and make money with DoorDash.
You probably know by now that the best local restaurants now deliver food to people's door. You can make money by delivering breakfast, lunch, dinner and more from restaurants right to people's doorstep with DoorDash.
DoorDash launched in San Francisco and has since expanded to 56 markets and more than 600 cities across North America and will deliver your food from hundreds of great local restaurants in your area in 45 minutes or less.
Here's how DoorDash works:
Get activated: Give them your info and they'll do a background check to get you on your way.
Get ready: Pick up the basics of Dashing, some gear, and the iOS or Android app.
Get paid: Turn on the app, accept some orders, and start bringing home the bacon.
Where to apply: https://www.doordash.com/dasher/signup/
Flexible hours & great pay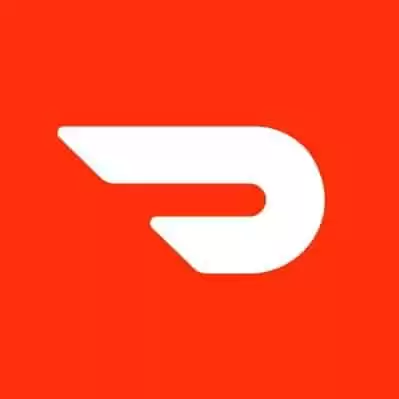 DoorDash Dasher
Flexible schedule
Keep 100% of customer tips
Choose which orders to accept
Peak Pay and hotspots make it easy to maximize your earnings
Become a Dasher
3. Uber
If you need — or want — to make extra money with your car, driving with Uber is a legitimate option that would allow for flexibility.
Depending on your car situation, the startup costs are minimal. It's also nice knowing that, as an independent contractor, you can decide when you drive and earn money. You just have to meet some minimum requirements.
The requirements to become an Uber driver are:
Be at least 21 years of age.
Have at least one year of licensed driving experience in the U.S. (or three years if you are under 23 years old).
Have a valid U.S. driver's license.
Show proof of vehicle registration and insurance.
After you sign up, you will need to pass a background check. It'll check your driving record and criminal history.
You can see the full driver requirements here.
Think you're all set to start driving? You're probably wondering how much you could make.
Of course, the income depends on the city you live in and its demand. For reference, an Uber driver in New York City takes home $35 an hour after commission and sales tax.
Not bad.
Where to apply: https://www.uber.com/us/en/drive/
Earn about $154 per day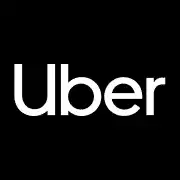 Uber
Earn up to $1034 per week including tips
Receive payments up to 5 times per day
Earn more during surge pricing periods
You get to keep 100% of all rider tips
Start Earning
4. Lyft
Lyft has revolutionized the transport industry. Taxis? Those are so last decade.
Driving for Uber vs Lyft is similar in many ways, as both platforms offer ride-sharing which is the new face of transport, and it's showing no signs of slowing down.
If you have a car and some spare time, then this service gives you the flexibility to earn some extra cash when and where you want.
Once you're a driver you can choose to turn the app on or off and drive whenever you have some time to spare.
A lot of people drive full time for Lyft so you can imagine that's it definitely possible to do this on the side and make extra money.
They are also conveniently offering a $1,000 sign up bonus for new drivers, so act fast.
Where to apply: https://www.lyft.com/drive-with-lyft
5. Getaround
Getaround is a carsharing platform powered by the Getaround Connect technology which provides drivers access to rent and unlock great cars shared by people nearby. This company essentially lets your car pay for itself. Getaround lets you turn your car into a second paycheck with no driving necessary.
With this opportunity, you're paid monthly and can earn $10,000 per year actively sharing your parked car.
It's great and you can set up your own schedule. Listing your car is free and managing rentals is easy. You can choose how and when to rent your car. Rentals are managed through the app and smart car technology.
Don't worry, every trip includes $1,000,000 insurance and 24/7 roadside assistance. Drivers are screened to ensure they have a safe driving record.
If you're interested in seeing how much you'll earn with GetAround, click here.
Where to apply: https://www.getaround.com/list
6. Turo
If you don't feel up to driving but still have a car doing a whole lot of nothing in the driveway, then consider renting it out via Turo.
Less work, same reward!
Did you know that you can rent out your car when you're not using it?
And that this could be a very lucrative way to bring in extra cash in your wallet.
Do you drive to work and just let your car sit in the parking lot for 8 hours? Do you plan on heading on a vacation soon while your car sits unused at your home?
If so, renting out your car while you're not using could be an easy way to make passive income.
There is a website called Turo that lets you rent out your car for free. Listing your car is simple and takes less than 10 minutes.
According to Turo review, they listed their car for 5 days every month and made $3,496 in a year.
Sounds pretty good to me. Oh, and they also protect your car against physical damage, so you're fully covered.
However, if you list with Turo you can't list your car on any other apps so make sure you read our Turo vs Getaround review to see which one is best for drivers.
Where to apply: https://turo.com/us/en/list-your-car
7. Carvertise
This is some seriously passive income and allows you to drive your own car and get paid. Companies such as Carvertise will pay to put a wrap on your car, and then pay you to simply drive you regular routes with the advertisements on your car.
You can get the right to say "no" to a particular ad you're uncomfortable with the content of the ad.
Most companies pay you between $100-$400 a month to advertise on your car. Not too bad for a quick way to make money now. Overall, it is one of the best companies where you can get paid to advertise on your car.
Where to apply: https://carvertise.com/drivers/
8. Wrapify
Wrapify is another company that will pay you to drive your car. They are similar to Carvertise where they will pay you money to wrap your car with an advertisement.
Here's how Wrapify works:
Download the app from your phone's app store
Drive 50 qualifying miles of your normal, everyday commute.
Review/Accept campaign offer.
Agree to Driver Terms and Conditions and submit a basic background check.
Take 4 pics of your car from the app. (front, back and each side)
Select an install shop location, date and time.
Drop your car off for your installation appointment.
Start earning money while you drive
Expect to earn a few hundred dollars a month by doing this. However, your earnings depend on your campaign offers so you'll have to search for current campaigns within the app.
Where to apply: https://drive.wrapify.com/
How to Save Money on Gas for Your Car
When you start to drive your own car and get paid, finding ways to save money on your vehicle expenses is important. From buying a car for the right price and learning how to shop for car insurance, the savings can add up.
But what about saving money on gas? Did you know that you can find gas deals on apps like GasBuddy and Upside which are now available with real-time information about prices at gas stations close to a user's location?
Here are some more ways that you can save on gas for your car.
Buy Discounted Gas Cards
There are some fuel stations where you can access gas at discounted rates if you decide to use their special gift cards. You could advantage of them so that you can save on your gas cost. You can also use cash back apps for gas to save up to $1 per gallon at the pump.
Slow Down and Drive Steady
Many drivers find it fun to drive fast, but the high speed will cost you more in terms of gas cost. You can save your money if you can develop a habit of driving slowly and limiting your top speed. Instant acceleration will lead to more gas consumption.
Strategically Time Your Trips to the Pump
Most gas stations will increase their prices in anticipation of weekend's travels. You can choose the time of the week when you refuel for you to save money. Some gas stations are known to charge fair rates; you can use available mobile apps to locate such gas stations for you to save money.
Use Gas Saving Apps
Apps such as Upside and other gas-saving apps allow you to locate the cheapest gas station where you are driving. Using such apps on your iPhone or Android can make it easy for you to locate the best places where you can buy gas and save money.
Don't Let the Engine Idle Too Long
If you let your engine idle for too long, then you should be prepared to pay more for gas. You can save your money if you can avoid too much idling of your engine when at standstill or when warming up your car.
Pay the Right Way
There are some stations where you will have to pay more for the credit card payment as opposed to paying in cash. They have some charges, which will be used to process the transaction. You can save a lot of money if you can identify a gas station where paying via the card is the same as paying via cash.
Do the Proper Maintenance
Regular maintenance such as keeping your tires fully inflated and changing filters will make your car consume gas efficiently. Before you set out for a long trip, ensure your car is well maintained for you to enjoy saving on fuel.
Monitor When and How You Brake
Excessive breaking will lead to more wear and tear on your tires and brakes. It also leads to wasting gas. Try to keep the safe distance when in heavy traffic so that you can avoid wasting fuel. If you are about to approach a pump or traffic light where you must slow down, you should start earlier by letting the acceleration free so that you can save on fuel.
Turn Off the Engine
There are times when you will have to wait for someone to finish shopping so that you can drive her way. For you to save on gas, you should switch off the engine when you are waiting. Letting the engine run while your car is at the parking will lead to wastage of gas as well as polluting the air.
Eliminate Wind Resistances
Some of the ways you can limit wind resistance when driving include closing your windows. If you have unnecessary car racks, you should remove them for you to reduce the air resistance which will contribute toward making your car fuel-efficient. There are some models of cars which are made to be aerodynamic; you can buy such models for you to save more on your fuel consumption.
Monitor Your Tires
Underinflated tires will wear out faster and waste gas. Changes in the air condition where you drive can lead to increasing or reducing the air pressure in your tires. It is necessary to check your tire pressure regularly and ensure they are fully inflated so that you can reduce resistance on the road as you drive. Several gas stations offer free tire pressure checkups for you to check your car.
Tune the Engine
An engine, which is properly tuned up, will lead to saving you a lot of gas in the long run. It is necessary to keep a record on when you tuned up the engine so that you can always have a car engine, which is working at optimum.
Change Filters
If you live in a place with a lot of dust, then you should make an effort to change the filters regularly. With clean filters, your car will run more fuel efficiently. Your local mechanic can help you change the filters. There are different brands of the filters available, always go for air and oil filters, which are known to offer you the best services.
Use the Correct Motor Oil
Using the wrong motor oil for your car will make the engine run harder which will waste your gas. It is necessary always to choose the right motor oil. You should always ensure you check your car manufacturer's manuals for you to know the right motor oil for your car.
Turn Off the A/C
Many people love air conditioning when in the car, but as much as you switch on your A/C, your car will become a gas-guzzler. You can park your car under the shade; open windows among other methods to keep your car cool instead of switching on the air conditioners, which will make your car, consume more fuel.
Manage Your Speed
If you drive an automatic transmission, then you should consider using cruise control. You can utilize the cruise control mechanism on your car for you to manage speed and save on your fuel consumption.
Get Paid to Drive Today
If you're interested in learning how to have your car make you some money then we hope you find this article helpful. Any of the companies in this article can let you drive your own car and get paid, so it's up to you to get started. If you wanted more ideas to earn money in the gig economy why not discover the best gig economy apps to land your next paycheck.
Do you drive your own car and get paid another way? Leave a comment below and let us know.