Working while you're pregnant may seem easy at first, but as the weeks turn into months, commuting to and from and performing your job can take its toll. If your current job doesn't offer the benefits you're looking for when it comes to maternity leave, or you're wanting to transition to a work-from-home job, you're not alone.
Many pregnant women, as well as those who now have kids, earn or have earned a living from jobs that allow for as much time spent on family as they do working hours. When a work-life balance is necessary to start your family off on the right foot, it pays dividends to find an opportunity that meshes with your maternity schedule.
In this article, we'll introduce you to 10 of the most popular jobs for pregnant women. Each of these opportunities doesn't require a degree or any formal knowledge to break into, though there's certainly potential for that to happen if that's where life takes you. Given the right circumstances, you can earn as much or as little from these opportunities as you like, potentially turning them into full-time careers that require less work than your typical full-time day job.
There are a ton of ways to make money fast as a woman. And if you're ready to make a career transition in your and your baby's best interests, keep reading. A future full of possibilities awaits.
Finding the Right Job as a Pregnant Woman
The best way to approach finding a job while pregnant starts with knowing what you want to do as your baby grows and you get closer to your due date. Which opportunities will allow you to continue to work from home once your baby is delivered?
In the right circumstances, jobs you do while pregnant can become jobs you work as a stay-at-home mom. Many of the opportunities we've included below are online jobs, where you can work from practically anywhere as long as you've got internet service. This gives you a huge amount of flexibility to work with as you raise your child.
Beyond the 10 opportunities we've listed below, there are plenty of other jobs you can do while pregnant. For example, if you don't like talking on the phone, check out our list of non-phone work-from-home jobs. If you consider yourself an introvert or want to become a virtual assistant, there are opportunities available for you as well.
The bottom line is that moms all over are redefining the work space when it comes to earning money while raising kids. Starting at a new job while you're pregnant might seem scary, but it could be an opportunity that allows you to strike the ultimate work-life balance.
1. Freelance Writer
Average pay: $25,000 to $115,000
Job boards: FlexJobs, Peak Freelance, Superpath, ProBlogger, MediaBistro, Freelance Writing, Blogging Pro, Indeed, Upwork
Best work from home jobs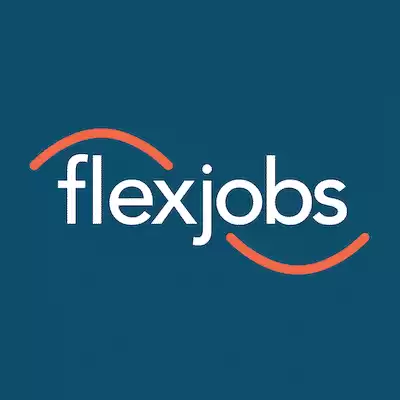 FlexJobs
"FlexJobs was incredibly detailed, resourceful, and helpful in finding me a job within two months in a pandemic! They only work with reputable companies, and since it is a paid membership, everyone on the website is legitimate and doesn't waste your time."
Get Started Now
Skills required:
Knowledge of content management systems (CMSs) and other workflow platforms
Ability to write fiction and/or non-fiction prose
Interact with clients to establish desired tone, length, and focus of written pieces
Write, edit, and rewrite content
Create, implement, and track advertising and marketing materials
Perform in-depth research on one or more topics
Critical thinking
Freelance writers create a wide variety of materials, from blog posts and website content to white papers and eBooks. Knowledge of Chicago and APA styles is often a common skill to have in this industry, along with the desire to write and type quickly.
Most freelance writers typically choose a niche in which they write. Fishing, power sports, finance, crafts, baking, and travel are all various niches you can write in if you become a freelance writer.
2. Social Media Manager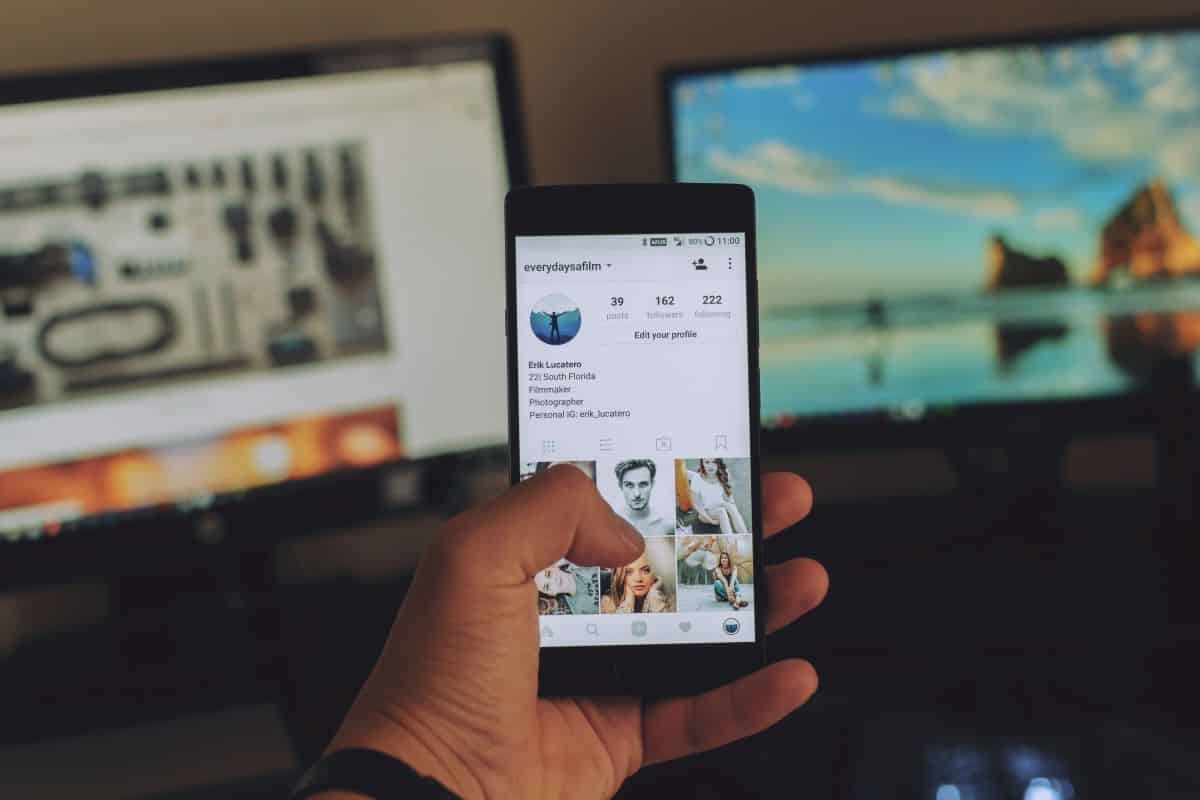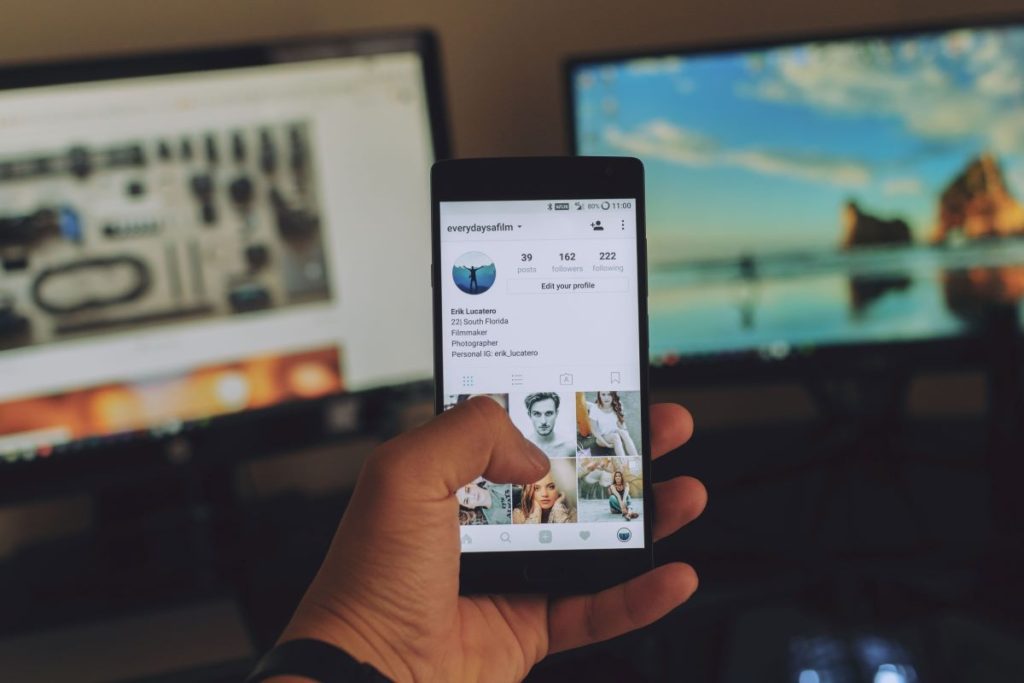 Skills required:
Manage and report on analytics of social media posts
Create content strategies for digital media marketing
Optimize social media exposure
Increase engagement by implementing and tracking marketing campaigns
Create social media content across platforms
Social media is fast becoming one of the most popular vehicles through which companies interact with their customers. For that reason alone, social media managers are in high demand and will continue to be in the near future.
To excel as a social media manager, you'll want to study trends that help large accounts achieve high page views. For example, a particular trend might include a song, noise, picture, character, or saying. The more popular you can make the company you work for, the better your chances of success.
3. Virtual Assistant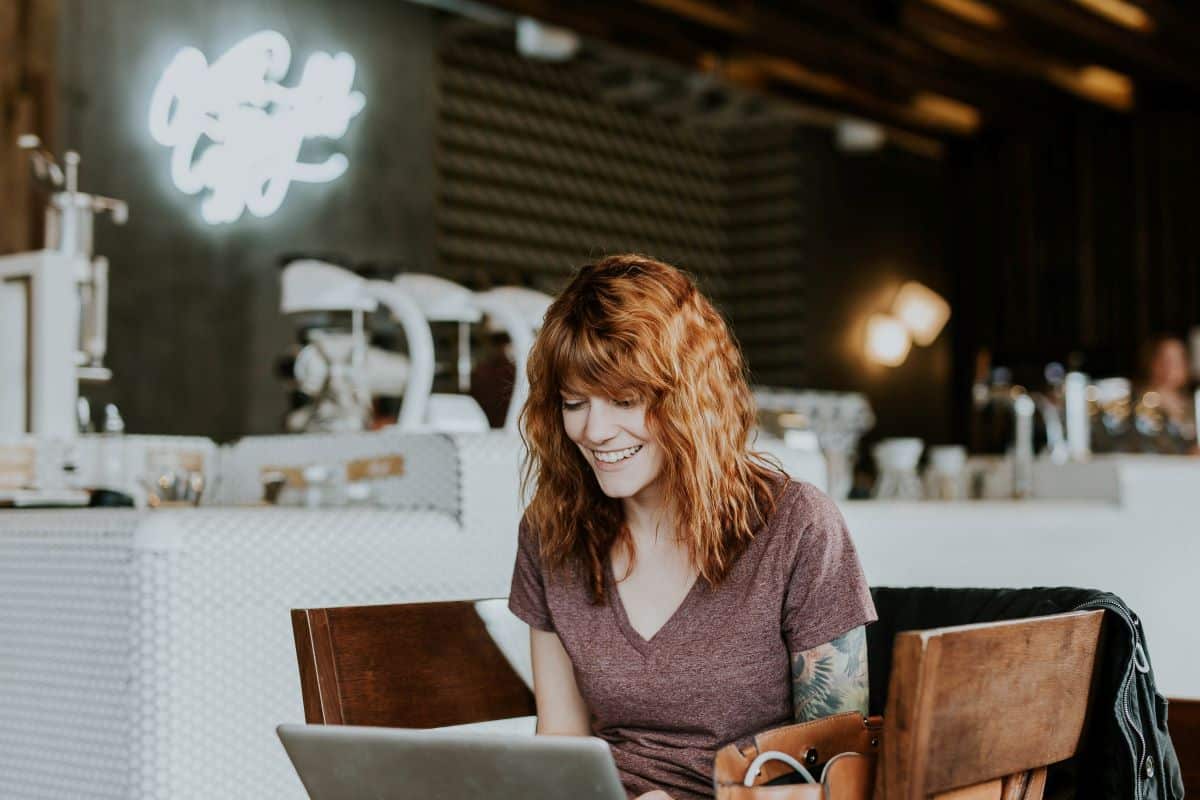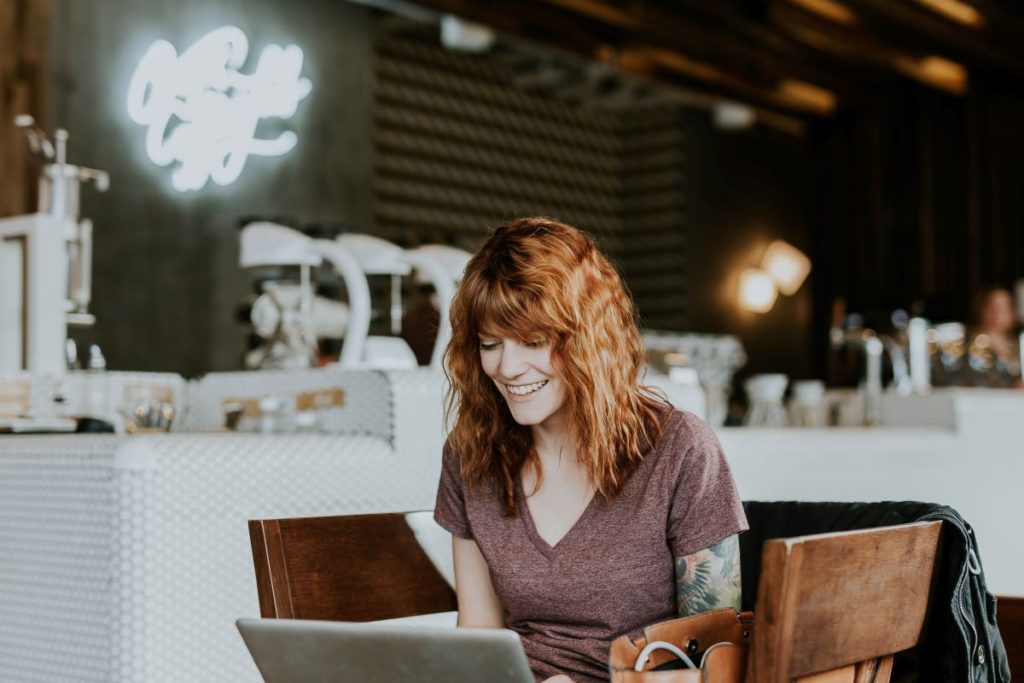 Average pay: $21,000 to $60,000
Job boards: Fancy Hands, Indeed, 99 Dollar Social, Vicky Virtual, Zirtual, TaskRabbit, Fiverr, Guru
Skills required:
Familiar with software such as QuickBooks, scheduling software, Adobe Creative Cloud, etc.
Ability to greet and interact with customers in a professional manner on a daily basis
Answer and direct calls accordingly
Multi–tasking
Project management
Everything an administrative or executive assistant does in an office setting falls under the umbrella of being a virtual assistant. Most virtual assistants handle the customer-facing side of a business, from answering calls and directing them within the company to troubleshooting issues and dealing with upset customers. Customer service skills go a long way in this career.
4. Customer Service Representative
Average pay: $23,000 to $46,000
Job boards: FlexJobs, Indeed, WeWorkRemotely, Concentrix, Virtual Vocations, HubStaff, Customer Service Crossing, CareerBuilder
Skills required:
Keep records of customer interactions on the phone, over chat, through email, or by mail
Solicit sales of new or additional services
Troubleshoot customer issues and provide guidance
Review and respond to claims
Provide recommendations on improving all aspects of business
Speaking of customer service, you can also find jobs for customer service representatives where you can literally get paid to chat. Rather than scheduling clients or booking travel, customer service representatives are the people you talk to when you've got an issue. For example, they can access customer profiles in order to update them, or provide technical support when necessary.
Customer service representatives can be found in a variety of industries, from banking and technology to cellular service. Most customer service positions do require time on the phone, but they can also communicate via email, chat, or by mail as well.
5. Data Entry Clerk
Average pay: $23,000 to $42,000
Job boards: Indeed, Snagajob, Geebo, WeWorkRemotely, Monster, Cleverism
Skills required:
Locate and correct data errors
Input, sort, and compile data
Store completed documents in specified locations
Maintain logs of completed activities
Load appropriate machines when necessary
If you enjoy working with information and don't mind staring at a screen for most of the day, a data entry clerk position could be the ticket. In this job, you'll be working with and manipulating data in order to complete various tasks. This may include transferring written documents to digital files, or inputting information from one place to another.
While data entry jobs don't require much in terms of qualifications and aren't one of the more lucrative careers on our list, they can be a great way to destress after a hard day. Those who like to organize and complete many small tasks will thrive as a data entry clerk as well.
6. Recruiter
Average pay: $35,000 to $83,000
Job boards: Getwork, LinkedIn, Indeed, CareerBuilder, Talent.com, Lensa, Ladders, Nexxt, Careerjet
Skills required:
Understand, interpret, and explain human resource policies, procedures, laws, and standards
Oversee and manage the process of hiring employees
Contact applicants in order to interview them and request more information if necessary
Analyze and report on employment data
Conduct background checks on potential employees
You've probably run into a few recruiters in your job searches over the years. Most recruiters work to connect talent with open positions to fulfill a company's needs. Networking abilities are huge when it comes to succeeding as a recruiter, specifically in terms of customer service and work relations.
Working as a recruiter can be rewarding if you like to match people up with their dream careers. Recruiters can work specifically for a single company, or they can join job board companies in order to gather applicants for a number of open positions.
7. Proofreader
Average pay: $27,000 to $71,000
Job boards: The Society for Editing, Scribendi, Scribbr, Wordy, Polished Paper, Kirkus, Proofread Now, Edit My English
Skills required:
Compare figures and discriminate between bodies of text
Read corrected copies of manuscripts to ensure edits have been applied
Set and verify positioning of page elements, from spacing to copy, illustrations, and page numbers
Collaborate with authors and other editors to ensure edits have been made
Many freelance writers also cross over to the field of proofreading, where knowledge of the English language is critical. Most proofreaders work specifically with a publisher to review books before they are put on the market, but you can also work as a proofreader for various businesses as well.
If you know a second or third language, you can also potentially earn money as a proofreader there, too. It all depends on your level of fluency and how well you know that language's grammar standards.
8. Graphic Designer
Average pay: $31,000 to $66,000
Job boards: Design Job Boards, If You Could, Design Week, CreativeGuild, CreativePool, Dribbble, The Dots, AIGA
Skills required:
Adobe Creative Cloud, including Photoshop
CAD software knowledge
Knowledge of layout designs
Knack for creating visually appealing projects
Eye for visual storytelling
Working as a graphic designer allows you to experience many different types of visual media, from digital photos to physical creations. Graphic designers often work in print media, such as advertising and marketing, but there are many other job opportunities in the field, from designing company logos to crafting automotive banners applied to the side of company vehicles.
9. Website Developer
Average pay: $38,000 to $92,000
Job boards: Arc, Dice, Remote Masters, Reddit, Monster, Indeed, Github, Mashable, Jobbatical
Skills required:
Write code for web applications and/or websites
Design and build websites for customers
Document technical factors for analysis
Design and implement security features for the web
As one of the many fields that continues to grow, web development is a broad scope of work that allows you to specialize in what you're most passionate about. That is, as long as you're passionate about coding, building websites, and backing up website files.
Practical applications of knowledge of website development include building turnkey websites for clients, troubleshooting issues with their website(s), and monitoring security systems. If the virtual world is where you find yourself most comfortable, a career as a website developer could be incredibly rewarding.
10. Business Consultant
Average pay: $51,000 to $138,000
Job boards: Localsolo, Expert360, Talmix, Flexy, Sparehire, Mindbench, Consultants500
Skills required:
Participation in professional organizations, conferences, think tanks, and more
Business acumen and prior success
Collaborate with members in the business community, from other consultants to business owners
Mentor business owners and potentially their employees in order to increase productivity, reach, sales, growth, etc.
Business consultants are typically figures in a specific industry or niche that have achieved a high rate of success. They consult with other business owners and professionals in order to provide guidance in business matters, from interacting with clients and marketing efforts to team-building activities and efficiency evaluations.
The main goal of a business consultant is to improve the success of a business through knowledge and expertise. Collaboration with others is key in order to bring about lasting change and provide both a plan and a positive outlook for the future.
Put Your Family First
We hope you've found this article useful in terms of understanding that there are many job opportunities out there for pregnant women. The best part about many of these careers is that you can do them from almost anywhere, as long as you've got a stable internet connection.
Working from home as you raise your kids is possible in this day and age. Find your perfect work-life balance with these opportunities and many more that pregnant women (and practically anyone else) can take advantage of. You don't have to stick to the age-old 9-5 grind in order to further your career and your family.