The number of people searching for legitimate online jobs for introverts is growing at a remarkable pace.
And why not?
Since 2005, the popularity of online jobs has skyrocketed by 115 percent. It's not hard to see why, either — modern technology means we can perform many types of work from home that was traditionally performed in an office setting.
An estimated three percent of America's workforce now consists of telecommuting employees or people who work from home, according to a survey conducted by FlexJobs.
FlexJobs knows this arena well as they provide a well-curated site for not only jobs for introverts but also remote and otherwise flexible online gigs. Its trusted job board includes work from home jobs you're interested in, and you won't have to worry about online scams, because they curate the listings and do the research on the member's behalf. As I'm sure you've guessed, it's not free if you want regular access to their work from home jobs, though. Check out their free trial to see if it's worthwhile for your niche.
If you've been wondering what it might be like to dip your toes in the work from home waters or finding jobs for introverts, there's never been a better time to try.
Where to Look for Legitimate Online Jobs for Introverts
What is an introvert? Introverts emphasize their preference to work alone since introverts get their energy from within. Introverts aren't usually the life of the party. Having worked with a few introverts, I can tell you that they usually aren't well suited for an open office environment. Working in close quarters, such as cubicles, can really drain an introvert who may become overly stimulated. So what is your first step if you wanted to work from home? Look into options at your current company.
Your Current Company
Many different people have a lot of good reasons for wanting to work from home or even focusing on remote side hustles. For you, the case may be that you're an introvert and feel that you would be more productive working from home. The good news is that a lot of companies are agreeing with full or part-time working arrangements.
Before going and asking your boss if you can work from home — it's best to come prepared. Here are some tips you can use that'll help:
Weigh the Potential. Some jobs simply can't be worked from home. If your job requires a lot of face to face interaction or team collaboration — it may make sense for you to be in the office. However, if you mainly use the phone or email to get your work done then you can do this solo work from home. Use your best judgment to see if it makes sense that your job can be done at home and would be carried out more efficiently. If you can prove to your boss that it would really make more sense — go for it.
Formulate a Plan. Make a plan of action and show your employer that working from home can benefit them. Figure out a schedule for how many days per week, and the hours, that working from home can work out. Also, be sure to emphasize how working from home can make you a better employee and asset to the company. If you are a valuable employee, then your company will definitely value your suggestions and opinion.
Timing is Everything. Use your best judgment as to when to bring up the conversation. If you're brand new or just got promoted then it may not be the best timing. However, if you have been at your position for a few years, then strike up the conversation at your next one on one job performance review. Once it is proposed, your boss will likely have to bring it up to upper management. That's a good sign. Remember to show appreciation for them listening to your proposal and come prepared.
Even though you may be nervous about bringing up the idea of working from home — the worst they can say is no. If you come prepared and share your intentions and thought behind the switch, it can really work. If your job won't allow you to work from home, you can also check with your companies job listings to see if you can switch to a position that allows remote work.
Regular Job Sites
If your job won't allow you to work from home then don't give up just yet. You can turn to online job sites like Monster, Indeed, Angel.co, and LinkedIn to find a legitimate online job.
Go to Indeed and type in your role in the search bar paired with terms like "remote work" or "work from home" or "telecommute" or "telework". You will get a long list of legitimate opportunities that have remote work options.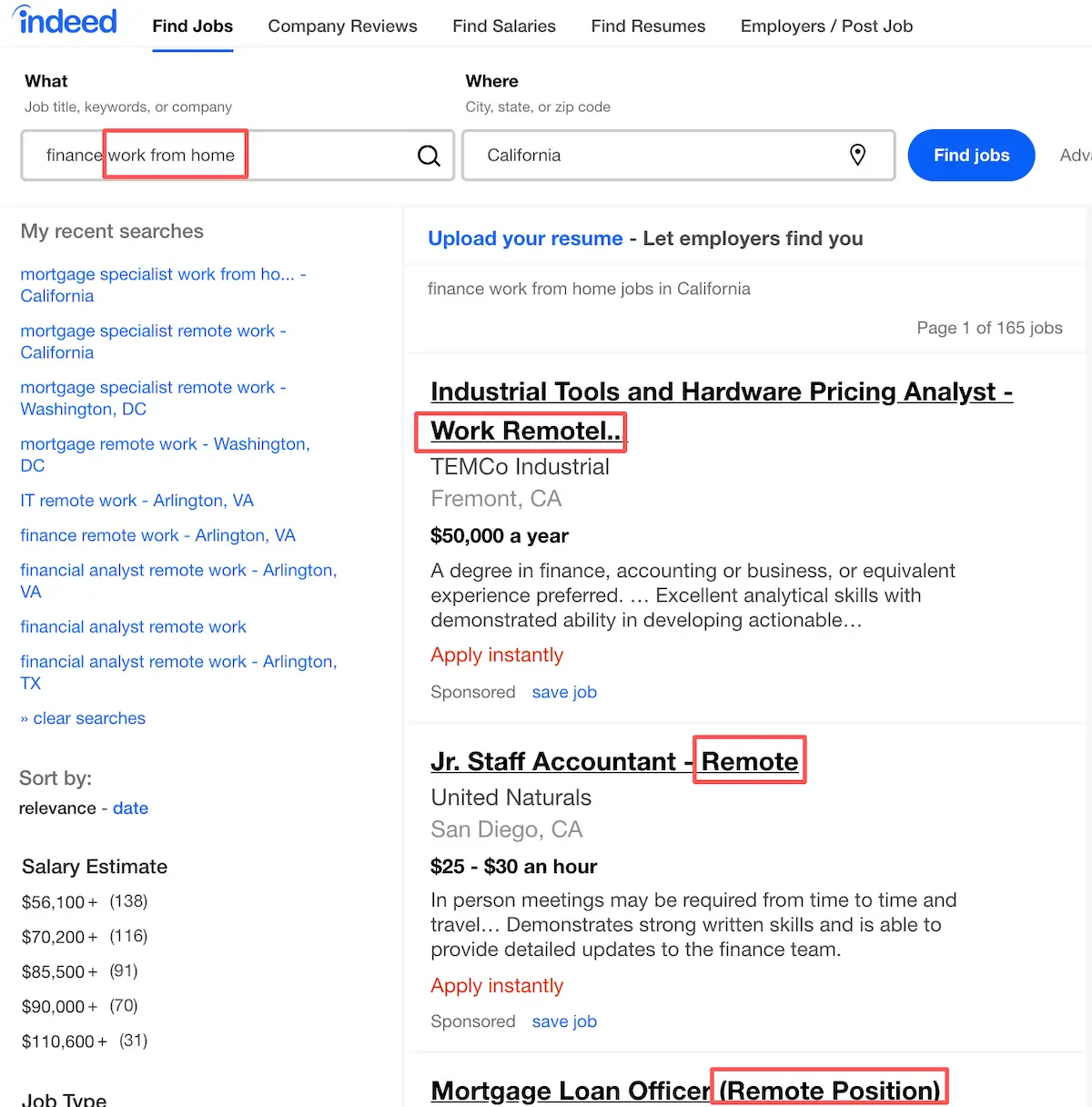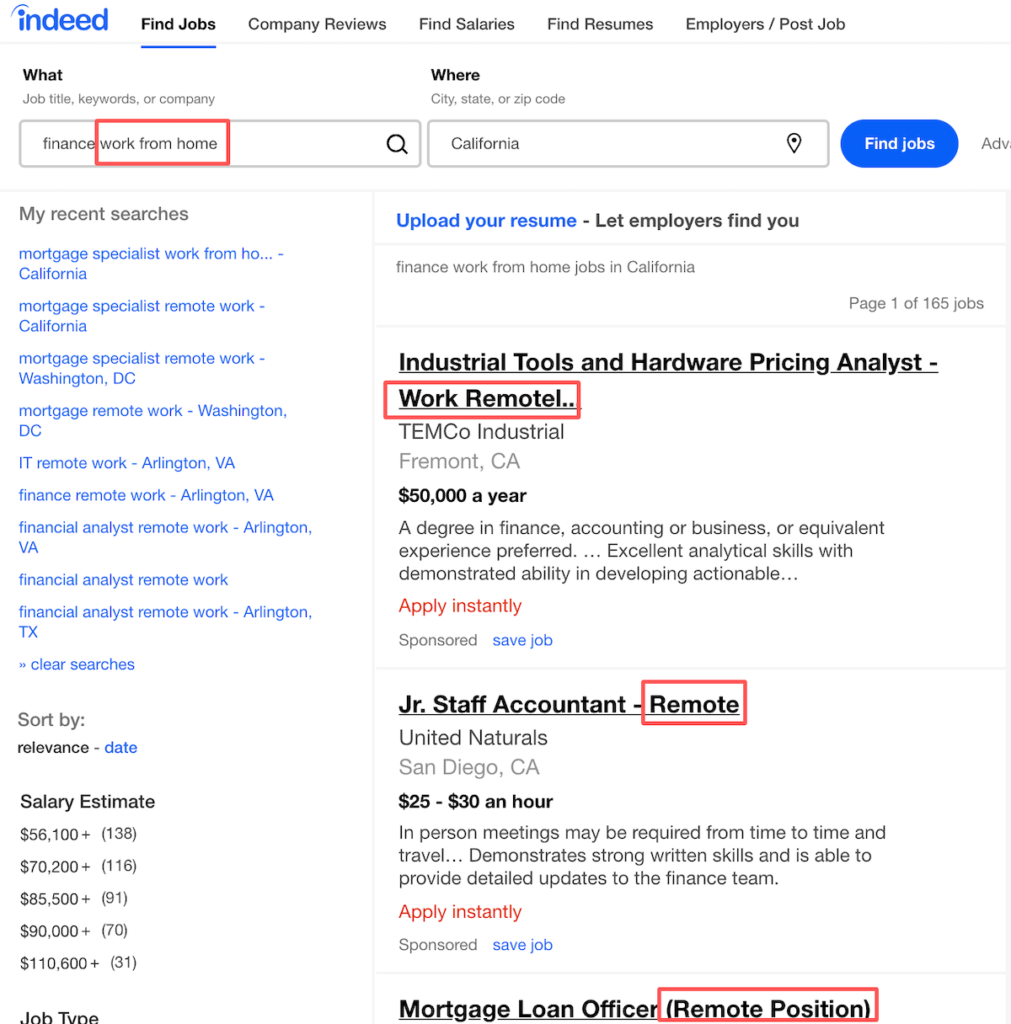 Work from Home Jobs for Introverts
Do you want to grab a high paying job for introverts? It's no secret that work from home jobs can lead to a happier more fulfilled life. Whether you're a stay at home mom, a college student, or merely working part-time, you can leverage even the smallest window of opportunity to earn a liveable wage from home.
Here are some of the legitimate online jobs for introverts that can be done remotely.
1. Courier or Delivery Driver
This is a prime example of working "from" home without necessarily being "at" home. When people picture delivery services in the "gig economy," delivering takeout and groceries for companies like DoorDash, Instacart or Uber Eats usually come to mind. But there's a lot more to it. For instance, medical couriers are responsible for picking up and delivering specimens, lab results, patient records, and other healthcare-related items.
According to the Bureau of Labor Statistics, couriers across all industries earn an average of $14.42 per hour or $30,000 per year. Most professional courier services require applicants to possess at least a high school diploma and an appropriate vehicle for getting around town efficiently. This isn't a career you can tackle in your pee-jays, but it provides much of the convenience of a work from home job.
Earn around $500 per week
Our pick for best gig app
2. Tutor
Applying for a job as a tutor is one of my favorite jobs for introverts — not to mention the ability to accrue meaningful experience if you're an aspiring educator. And who doesn't like imparting knowledge to curious minds? If you're looking to become a tutor, you've got some options: engage in face-to-face tutoring or get involved with virtual tutoring using a platform like Skype.
The BLS indicates tutors (or "self-enrichment education teachers") earn an average of $21.62 per hour. Responsibilities include helping individuals or small groups improve their grades, prepare for exams or improve their understanding of critical subjects. Those who wish to pursue a work from home job as a tutor must have at least graduated from high school. Depending on the employer, you may need a bachelor's degree or certification from an organization like the American Tutoring Association.
3. Customer Chat Agent
The world of commerce will probably always require patient, attentive and caring individuals to staff their service lines and solve problems or answer questions for customers. Phone-based customer chat services are alive and well, but the convenience of digital platforms means this type of work is increasingly moving online — and into browsers and messaging apps.
According to Indeed, the average earnings for live chat agents stands at $12.85 per hour. Glassdoor reports that some agents — those serving Disney resorts, for example — earn can earn $15 per hour or more. Work in this field generally requires a high school diploma.
4. Bookkeeper
Do you have a head for numbers? If so, you might be able to find your calling as a work from home bookkeeper. According to the BLS, bookkeepers earn on average $20.25 per hour or $42,110 per year.
If you pursue this job for introverts, you'll find yourself responsible for keeping complete and well-ordered financial records for individuals or small companies, including investments, acquisitions and other types of transactions. For some bookkeeping duties, a high school diploma or GED is all you'll need. For more demanding work, you might need to earn your associate's degree. After you have some experience under your belt, you might consider voluntary certification from the American Institute of Professional Bookkeepers, which could open even more doors and help expand your lineup of clients.
5. Social Media Manager
Companies of every size and type require a presence on social media channels to reach the eyes and ears of customers. To build one, they need fun and enthusiastic social media managers who know how to play the game. Huge corporations like Samsung and Electronic Arts pay their social media managers $70,000 or more.
If you want to make it as an in-home social media manager, you can often set your own rates — but without formal employment, you can expect your annual earnings to fall toward the lower end of the spectrum, at around $30,000 or so, based on your slate of clients.
Maybe you'd prefer to work with a small handful of small business owners or just one or two local companies. If so this can be an enjoyable side hustle where you can earn a few hundred extra bucks per month. Best of all, there are no set-in-stone requirements and you can learn the tricks of the trade as you go by ingesting blog posts, whitepapers and even online courses on the subject.
6. Freelance Writer
If you live in the same world we do, you might've noticed a lack of quality discourse lately and an apparent shortage of folks who know how to type a sentence without tripping over their own thumbs. Even a lot of major companies don't seem to invest in the talent required to keep their web properties easy to read and policed for typos.
As with social media management, this is a position where you can easily set your own rates according to the hour, the page or even the word. Don't overestimate your value if you don't have a lot of experience, though. The BLS estimates, rather broadly, that "writers and editors" earn, on average, $29.72 per hour. You may find it hard to prove your credibility if you don't have some kind of public portfolio — and a bachelor's degree is recommended.
7. Web Developer
Being a web developer is one of the highest paying jobs if you have the skills. Folks with a penchant for programming languages, graphic design, user interface (UI) and user experience (UX) often find very lucrative and rewarding careers as web developers. As we've seen with some of these other positions, establishing and maintaining a high-quality and high-impact web presence is vital for companies of all kinds.
That's probably why the BLS estimates job growth in this field to be "much faster than average" in the coming years. Web developers earn, on average, $32.69 per hour dialing in the right look and feel for websites. They also need good technical skills and a grasp of coding languages to help them ensure websites function as expected. This position requires a high level of focus and an eye for details, so it might be one where you consider the benefits of leasing an office or a shared workspace outside your home.
8. Virtual Assistant
Another job for introverts is becoming a virtual assistant. There are many kinds of virtual assistants out there, but one thing they all have in common is that they require excellent organizational skills. Depending on the industry, virtual assistants might perform very general or very specialized tasks — including marketing, clerical tasks, setting appointments, preparing reports, booking trips, returning the correspondence and more. It's also not hard how to learn how to become a virtual assistant.
Virtual assistants who work from home can expect to earn $10 to $15 per hour for small business clients, and up to around $25 per hour for larger companies and as they accrue more experience. There are few formal requirements or start-up costs, although you may have to acquire a business license depending on where in your country and state you live.
9. Medical Transcriptionist
Even in the age of voice recognition software, the position of a medical transcriptionist is alive and well — and still performing a vital function for hospitals and independent practices. The work of a medical transcriptionist involves listening to voice recordings made by doctors, nurses and other health care workers and converting those recordings into the written word.
The BLS indicates medical transcriptionists earn, on average, $35,250 per year. This can be fairly terminology-heavy work, so employers often require postsecondary education as well as a fluency in medical jargon and abbreviations, and familiarity with the format of discharge documents and patient history documents.
10. Photographer
Are you a shutterbug? We all carry high-powered cameras in our pockets thanks to smartphones, but you can still make a potentially lucrative living from home as a photographer. If you want to start small, you can try your hand at selling your photographs to stock photo websites for anywhere from $5 to $50 apiece. After you have a large enough portfolio, you can branch out with a website of your own to sell digital and physical prints for, potentially, much more than this.
What about an in-home photo studio? Families and businesses are always looking for tasteful and affordable holiday photos and headshots. It's entirely possible to begin assembling a studio in your home, provided you have startup funds for things like backdrops and professional lighting. Whether you're selling one-off shots or inviting clients into your studio, this work may take more hustle than others named here. But if photography is your passion, why not give it a — shot?
Side Hustles for Introverts
There are many, many claims about earning a living from home by using side hustles. So it got me asking, can you make a liveable wage through side gigs? I did the research and I'll share top gig jobs that are legitimate especially if you're an introvert and want a legit online job.
There are legit side hustles that will help if you're an introvert looking to make money online. Here are potential ways to make money (and a living) outside of a traditional 9-5 job.
11. Get Paid for Taking Online Surveys
If you're looking an easy and fun way to make money from home, have you considered making money with online surveys? It is possible to make money from the comfort of your own home.
Survey Junkie pays you, in cash via PayPal to take online surveys. There are some spammy survey companies out there — believe me, I've tried pretty much every one of them — but Survey Junkie is 100% legitimate and not spammy.
By spending just 5-10 minutes per day on this (either on your lunch break or during TV commercial breaks) you can earn and save an extra $50/month.
More people should be doing this!
Oh, and Survey Junkie also has an 8.9/10 rating on TrustPilot — the highest of any online survey company. This is a legit way to earn extra money, especially from the comfort of your own home.
Earn on average $1 to $3 per survey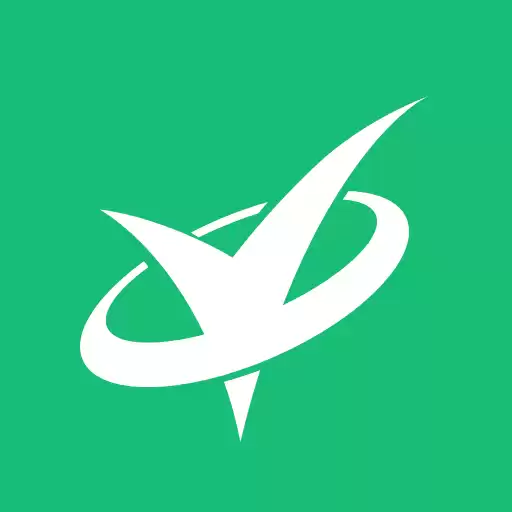 Survey Junkie
$1-$3 average earnings per survey
Extra points if you screened out of survey
Additional ways to earn up to $100
Install Survey Junkie extension for bonus
Join for Free
12. Get Paid Every Time You Use The Internet
Swagbucks makes surveys fun by having you watch videos, answer questions, play games, and use their search engine. You also pay in cash via PayPal and you can earn up to $35 per survey.
This is the best survey site for you if you are prepared to take surveys with your laptop. If you prefer to take surveys with your mobile phone, then Survey Junkie is better.
Many claim this to be one of the easiest money making app sites for introverts.
Click here to sign up and get a $10 sign-up bonus!
Earn around $50 to $1,000 per year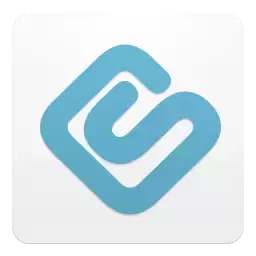 Swagbucks
Get $10 added to your account just for signing up.
Swagbucks is the most reputable rewards site that lets you watch videos, take surveys, shop and more to earn real money. You can also get free gift cards and cash for shopping and discovering content online.
Start Earning
13. Start a Drop Shipping Business
Another way to earn money as an introvert is through drop shipping.
Dropshipping is a retail fulfillment method where a store doesn't keep the products it sells in stock. Instead, when a store sells a product using the dropshipping model, it purchases the item from a third party and has it shipped directly to the customer.
An easy way to do this is through Oberlo, which allows you to easily import products from AliExpress directly into your Shopify store and ship directly to your customers – in only a few clicks.
It's very simple to open a shop on Shopify and drop ship items in order to create a business without too much risk.
You can literally start and set up a dropshipping business without any type of product in one afternoon with minimal risk as Shopify has a 14-day free trial and Oberlo is completely free.
14. Your Next Legit Online Job Can be Selling on Fiverr
Fiverr is one of the best sites in the world. The basic premise is "what would you do for $5?" You'll find everything from hilariously weird and useless gags to legitimate and genuinely helpful micro-business tasks.
Lately, I've been experimenting as a seller on Fiverr, and have found it a pretty successful avenue for selling website optimization services, article writing, and proofreading services.
Fiverr can work for you as both a seller and a buyer. It is a great way to make money and also you can find millions of services.
If you want to try Fiverr, sign up through here for 20% off your first order at Fiverr.
15. Open an Amazon FBA store
Do you have old textbooks from college lying around?You should consider selling them on Amazon. In addition to textbooks, you can probably sell old books, DVDs, cell phones, or other electronics you may have lying around. You would be surprised how much you can get for your unwanted items.
That's right, you can sell products on the Amazon platform and gain access to the millions of Amazon customers that shop the site each day.
Amazon allows anyone with a Seller Central account to list and sell products – in fact, approximately half of all products selling on Amazon are from third-party sellers, not from Amazon itself.
In 2019 alone, third-party sellers accounted for $42.75 billion (yes a B) in revenue. Want your piece of that pie?
16. Check Open Class Action Lawsuits
If you use a product that's involved in a class-action lawsuit, a little online legwork could get you a cash payout.
The rules of each settlement are different, but in most cases, you'll have to provide proof of purchase or product use, like a serial number or a receipt.
Once you fill out your online claim form, you may have to wait a few weeks or months before receiving your payment.
17. Download Money Saving Apps
Picture this. You buy something online from Target. The price of whatever you purchased drops after the fact. You effortlessly get a refund without doing a thing. You don't do have to do anything, Paribus, will scan your emails for any purchase receipts from dozens of online retailers. You don't even have to know about the price drop in order to get your refund
Sound too good to be true? Well, it's not. There's a new, 100% free tool called Paribus that will do exactly that. Once you sign up for Paribus, they do all the work for you, and remember, it's 100% free.
Paribus has identified over $6.5 million in potential savings for its users to date! It's as easy as signing up and getting free money for nothing.
Here's the thing, there's this is one of the easiest jobs for introverts to make extra money. It just takes less than 5 minutes to sign up. Remember, it's 100% free!
Do you shop online? Find out if major stores owe you money.
Paribus compensates us when you sign up for Paribus using the links provided.
18. Watch Videos Online and Earn a Living
This one might just be the toughest on the list of jobs for introverts…
…who are we kidding, all you need to do is watch some short videos.
Given how easy it is to lose yourself in a never-ending cycle of YouTube videos, this one couldn't be easier.
The catch here? The videos include ads.
While they may annoy you while browsing YouTube, you also don't get paid to watch them. At InboxDollars, you do.
Who wouldn't watch an ad or two if they were getting paid?
Get $5 welcome bonus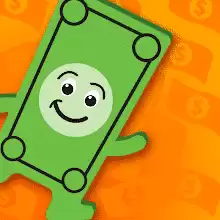 InboxDollars
Get $5 added to your account just for signing up.
With InboxDollars, you can earn cash for sharing your opinion and playing games on your phone and laptop. Join the millions of InboxDollars members who have earned over $50 million in cash to date.
Start Earning
19. Get Paid for Going Grocery Shopping
This is one of the easiest jobs for introverts there is (this list has a lot of them).
The app any introvert should know about is Ibotta. This cell phone app is available for iOS or Android phones, helps you make money off your grocery receipts.
Yup, for real!
You use it after you go grocery shopping and use your receipt. It's basically a rebate app, so you can earn anywhere from 50 cents to $5 off everything you buy. It's not brand specific either, you can scan any brand of cheese for 50 cents off, for example. If you do regularly coupon, you can still use the app and get a rebate. You can essentially get grocery items for free if you're really into couponing.
It's free and all you have to do is scan your receipt and you'll get free money back.
Best part, sign up here and you will receive a $10 cash bonus.
20. Get Paid When You Online Shop
This may not be a legit job for introverts but it does pay. You can get cash-back for items you would have bought anyway.
You can do this by shopping online with Rakuten. Rakuten is my favorite way to make money when I shop online.
Every time I shop online, I start at Rakuten and then I get cash back deposited into my PayPal account. Hello, free money!
If you want to try Rakuten, click here for a free $10 signup bonus.
Get up to $150 cashback, depending on the store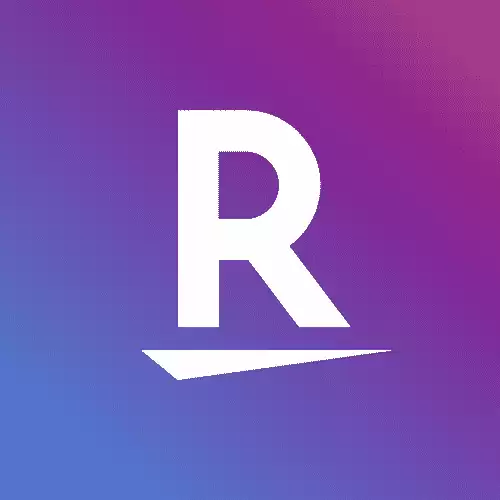 Rakuten
High cashback potential of up to 40%
Earn cashback at over 2500 online stores
6 different ways to earn cashback
Get $10 for free just for signing up
Start Saving
21. Make Your Internet Usage Count
Nielsen makes the list at #21 on our list of legit online jobs for introverts because it's so easy to earn money. All you have to do is register your devices and collect $50 with Nielsen. Yep, it's that company that tracks TV ratings, and they want to hear from you and they give you rewards!
After installing the Nielsen app on either your phone or PC, the app monitors things like the terms you use to find sites, what time of day you use them, and even how long you browse.
By participating in Nielsen research, you can improve products and services you use online today. Nielsen Computer and Mobile Panel combines your unique internet usage with people like you to build a picture of internet behavior.
By using the internet as you do every day, Nielsen invites you to make a difference – and you can win prizes! You don't even have to do anything other than registering your computer.
OK OK- I should also add….Nielsen also gives away $10,000 each month. I signed up just for the chance of 10k.
Earn rewards with the Nielsen app and earn $50+/year in passive income.
Get up to $50 per year using the Nielsen app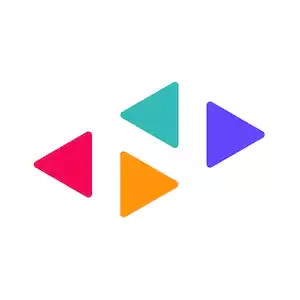 Nielsen Mobile Panel
Get rewarded for using your devices.
Earn $50 a year just by installing an app
Earn up to $1000 from sweepstakes
15 different types of rewards, including TVs
Win up to $500 by downloading PC app
Join for Free
How to Get Selected for the Best Jobs for Introverts
Getting a work from home job sounds like a dream. But there are certain things you can brush up on in order to make your chances of getting hired greater.
If you go the extra mile you can help yourself land a legitimate work from home job.
Determine your goals: Take some time to evaluate your goals. Figure out why exactly you want to work from home and how much you expect to make. Taking time to self-reflect can help you prioritize your goals.
Evaluate your skills: Honing in on your skills can help your revamp your resume. You can also apply for more positions that offer remote jobs. For example, if you are a financial analyst, but took a few accounting courses in college, you can apply for remote accounting jobs.
Update your social media profiles: It's no secret that employers are checking potential employees social media profiles. You won't want to have anything online for the world to see that can make a potential boss question hiring you — play it safe and clean up those profiles (or make them private).
Update your resume: You can revamp your resume or get it revised from a professional resume revision company. It may be the best $50-$100 you ever spent.
Jobs for Introverts are Attainable!
Now that you've reached the bottom of the article I hope you found some legitimate jobs for introverts and ideas you can pursue. Jobs for introverts are definitely attainable and any of the above introvert jobs would be a legitimate opportunity.
Please remember that if you are looking at legit jobs for introverts to make money working from home, don't spend a lot of money up front or any at all. Offers that request money up front are usually scams.
If the opportunity is legit, you can start doing it full time to rake in the money and it can eventually replace your job.
This would be the perfect case for those introverts looking for online jobs. If you don't necessarily want to replace your 9-5 rat race job, you can check out these legit ways to make money from your phone that may be a better fit for your lifestyle.
What jobs for introverts have we missed? Do you work from home, do you like it?