Looking for the best side hustles for college students?
Making money as a full-time college student can seem difficult especially with studying, exams, and social life to keep up with.
Most full-time students are taking 4-6 classes per semester and your time is very limited.
Thankfully, taking on a new side hustle won't be too time-consuming and can make you some good beer money or can help you when paying student loans.
Side hustles can be done on your own time and from the convenience of your laptop. Whether you're trying to hustle in your dorm room or your campus' common area – with a side hustle, anything is possible.
Here are some of our favorite and most lucrative side hustles for college students to help learn how to make money:
9 Best Online Side Hustles for College Students
The online gig economy makes it easy for college students to make money in their dorm rooms or college apartments. Take a look at some of these passive income websites to make some money online as soon as today.
Take online surveys for cash on Survey Junkie
Taking online surveys to make passive income is a no-brainer!
You definitely won't get rich or make hundreds of dollars per day with survey alone, but you won't waste much time, and you can make some money the easy way. Here is my favorite (and highest paying) survey site:
Survey Junkie: This is a free side hustle app for your phone. I really mean free all around – free to join and they don't charge anything to be a member (they will actually pay you to take surveys). You can get a free registration bonus for free when you join through this link.
Install passive income apps like Nielsen app
By using the internet as you do every day, Nielsen invites you to make a difference – and you can make passive income too. I downloaded this passive income app and make around $50-100 passive income, it's a legit app. You don't really have to do anything other than initially registering your computer or phone.
This passive income app will pay you $50 a year to keep their app on your favorite internet browsing device and they also give away $10,000 each month. So you can possibly make more than $50. Sign up through here for a registration bonus.
Invest in real estate for only $500 with Fundrise
If you have some money to invest then I would recommend looking into Fundrise to start making large streams of passive income. Fundrise allows college students to invest in commercial real estate online and beat the stock market year after year. Their investing app allows the average college student to invest in real estate for as little as $500. If you are interested you click here to learn more about Fundrise.
Join a top rewards site like Swagbucks
Swagbucks is another great side hustle for college students to make some extra money in your free time by using your phone or laptop.
It's similar to Survey Junkie, but there are also a few other ways you can earn money as a member (including a $10 bonus just for signing up).
Other ways you can make passive money with Swagbucks outside of surveys:
Watch videos for money on InboxDollars
The next thing you can do is sign up for InboxDollars which pays you, in cash, to watch fun videos & take surveys and they'll also give you a $5 free bonus just to give it a try. By spending just 5-10 minutes per day on this (either on your lunch break or during TV commercial breaks) you can earn and save an extra $50/month.
More people should be doing this as you can make passive income with no money.
If you are interested in taking surveys online, I recommend taking a look at this review of the best survey sites.
Start a blog with Bluehost
Starting a blog is easy with Bluehost.
The hardest part is getting yourself to just do it. Once you create your blog, you'll actively work towards growing it and it'll grow to become a new passion or hobby you have in life and can make you some good passive income. This is one of the best side hustles for students because it can really pay off.
After starting it, there are a ton of helpful sites and articles for new bloggers. You can get started initial set up done in under 20 minutes.
The basics:
Buy Hosting & Register Your Domain ($3.95/mo + free domain if you use this link).
Next, you can do a one-click install of Wordpress, and then start writing away.
Start bringing traffic to your blog by social media and networking.
Once you have some traffic you can put Google ads on your blog and make money.
Continue to build your blog and connect with other bloggers. It's like it's own awesome community.
Start a dropshipping site on Shopify
Still looking for side hustles for students? I bet you heard about dropshipping right? Well did you know that Oberlo allows you to easily import products from AliExpress directly into your Shopify store and ship directly to your customers – in only a few clicks? It's very simple to open a shop on Shopify and drop ship items in order to create a business without too much risk.
You can literally start and set up a dropshipping business without any type of product in one afternoon with minimal risk as Shopify has a 14-day free trial and Oberlo is completely free, literally no risk.
Sell your stuff on Amazon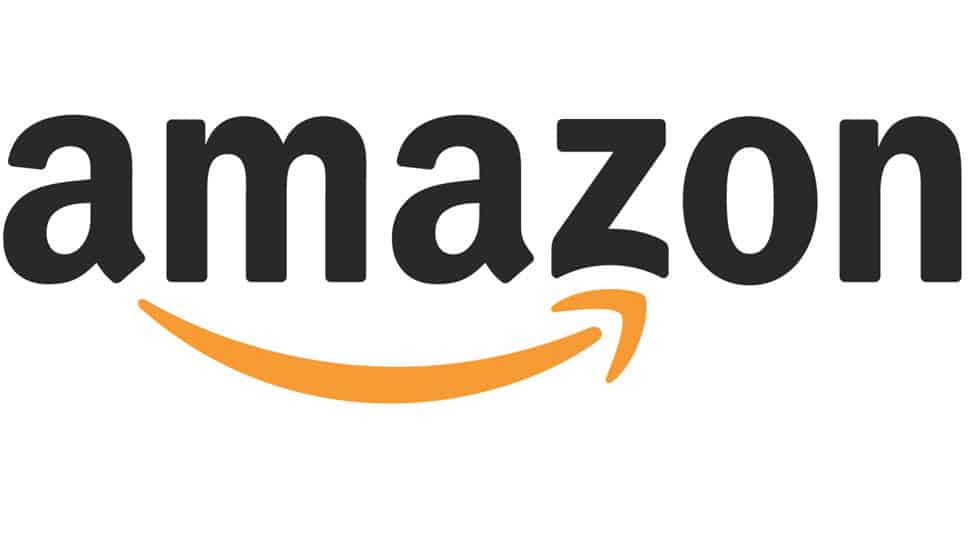 This one is a simple side hustle for students. Do you have old textbooks from college lying around?
You should consider trading them in on the Amazon Trade-in page.
In addition to textbooks, you can probably trade in old books, DVDs, cell phones, or other electronics you may have lying around.
You would be surprised how much you can get for your unwanted items. Just visit the trade-in page and enter your item and see how money you can make as a college student.
Invest in dividend stocks with Robinhood
It's been said that the average millionaire has seven streams of income. Dividend stocks are usually always in the mix. Dividend stocks are similar to regular shares of stock, but they pay you a small portion of the companies earnings monthly or quarterly.
So it's wise to build a portfolio of dividend-paying stocks that will give you passive income, or give you passive income while you're sleeping!
If you ready to get hip to dividend investing, check out Robinhood.
Robinhood: What I like about Robinhood is that they make it really easy to invest in stocks, while still having plenty of features as you get more comfortable with investing. Plus, if you sign up for a free account they'll even credit you with a free stock worth up $500. You can claim your free stock signup bonus here.
5 Best Offline Side Hustles for College Students
If you wanted to earn some money you're going to have to hustle on the weekends. Take a look at some of the best side hustles for college students that'll require you to step outside your dorm room.
Get paid for your gas receipts with Upside
Upside is a great side hustle for students to make money off gas receipts. First, it gives you 25 cents back on every gas station receipt you submit. It also shows you the best gas station deals and the cheapest gas.
This free cash back app for gas is saving users an average of $124 in a year. There is no minimum for cash outs, but a $1 fee will be made on withdrawals under $15.
How does it work?
To score the best gas prices, grocery prices, and restaurant offers with Upside, all you need is your phone and your receipt. There's no limit on how much you can earn, and you can even use it with other coupons, discounts, and loyalty programs!
Claim your offer for the best gas price, restaurant or grocery offer
Snap a photo of your receipt or receipts
Profit! Earn cash back, and cash out whenever you want via PayPal, gift card or check. A true passive income app if you ever needed one.
Turn your car into a second paycheck with Getaround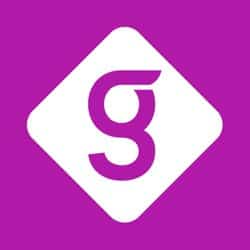 Let your car pay for itself! Getaround lets you turn your car into a second paycheck with no driving necessary. You're paid monthly. Earn $10,000 per year actively sharing your parked car.
It's great and you can set up your own schedule. Listing your car is free and managing rentals is easy. You can choose how and when to rent your car.
Rentals are managed through the app and smart car technology. Don't worry, every trip includes $1,000,000 insurance and 24/7 roadside assistance. Drivers are screened to ensure they have a safe driving record. Ready to see how much you'll earn?
Deliver food around your college campus with DoorDash
If you're free nights and weekends, you can earn extra money delivering food for fellow citizens around your city. It's easy to deliver food with DoorDash – if you have a car, it's a perfect way to make a good amount of extra cash whenever it's convenient for you.
A lot of people do this full time, so you can imagine that's it definitely possible to start this as a side hustle and make extra money by delivering food with DoorDash and be on your own schedule.
Rent out your car with Turo
If you don't feel up to delivering food but still have a car doing a whole lot of nothing in the parking lot, then consider renting it out via Turo. Less work, same reward!
Did you know that you can rent out your car when you're not using it? And that this could be a very lucrative way to bring in extra cash in your wallet.
Does your car just sit in your college campus parking lot all day long? If so, renting out your car while you're not using could be an easy way to make money with your car. There is a website called Turo that lets you rent out your car for free. Listing your car is simple and takes less than 10 minutes.
According to Turo review, they listed their car for 5 days every month and made $3,496 in a year. Sounds pretty good to me. Oh, and they also protect your car against physical damage, so you're fully covered. Sounds good to me.
Walk dogs with Rover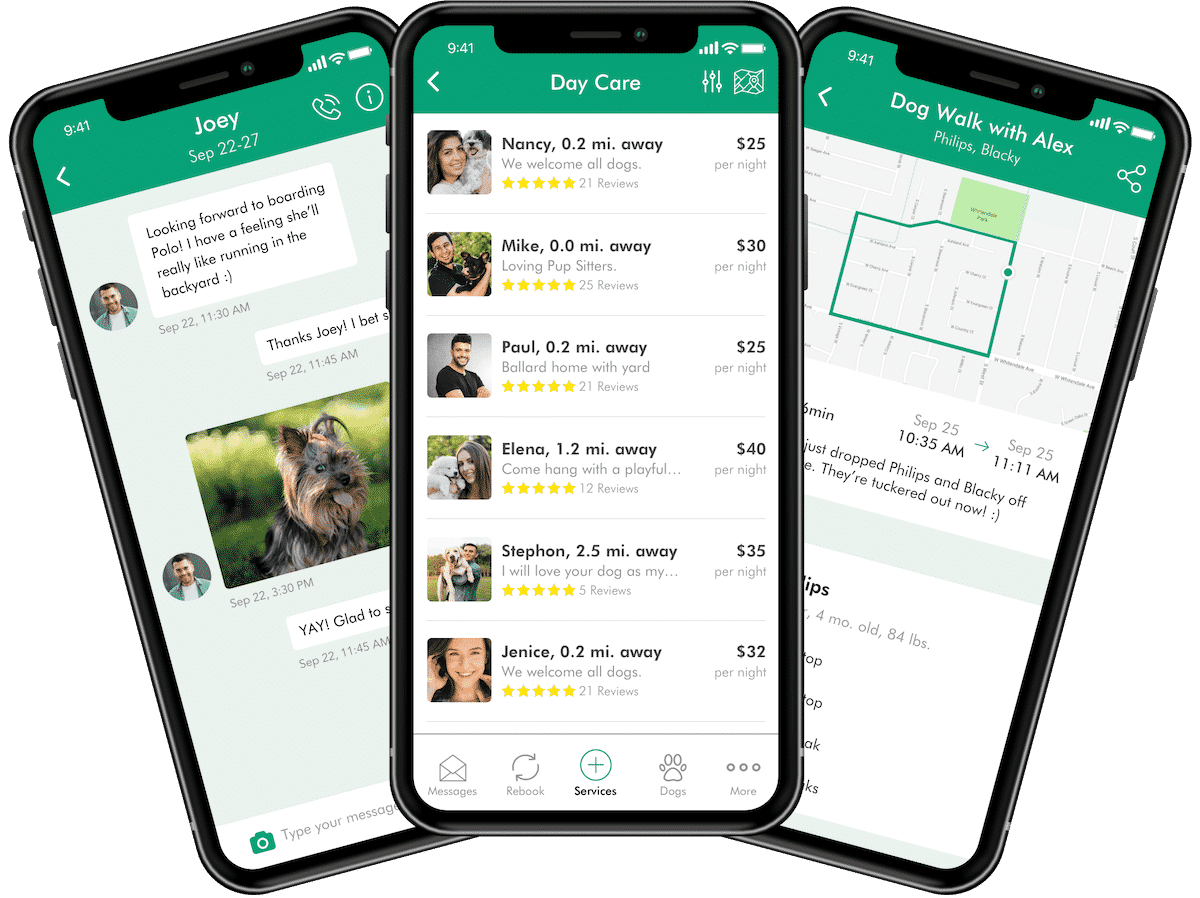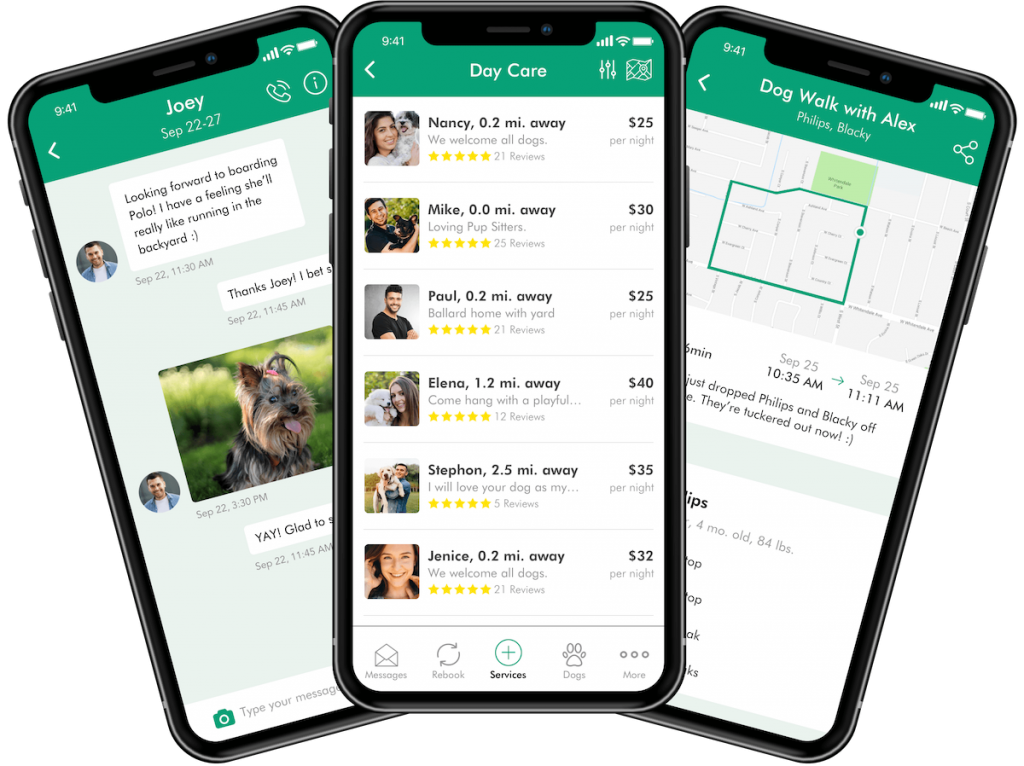 Rover supports pet parents who are looking for local and loving pet care by allowing them to book with confidence through the Rover Guarantee.
Pet sitters can earn extra money on their terms by selecting the services they want to offer, designating their pet age/size preferences, and setting their own schedule and prices.
Becoming a pet sitter is extremely popular with students (who are finishing up their year at college!) and people looking to supplement their incomes.
10 Top Freelancing Gigs for College Students
Freelancing gigs are great jobs for college students since you can work on your own schedule as much as you work. Explore the 10 freelancing gigs below and see what interests you.
Get Points with Shopkick
How it works: With the Shopkick app, it offers manufacturer deals while you're in the store. You earn points for simply scanning the barcode on an item in a store. No purchase of the product is necessary. You can redeem the points you collect for free gift cards, airline miles, and other perks.
Earnings: For the most part, people report jobs within the app can pay from $3 up to as much as $100.
Website: Shopkick Official Site
Sell On Fiverr
How it works: Are you an expert at freelance writing? Designing websites? Improving PowerPoint presentations? Developing marketing materials? Posting ads online? If you can do any of these things or more, there's a market for your talents on Fiverr.
Earnings: Probably $400/mo with around 20 gigs a week for beginners.
Website: Fiverr.com
Make Extra Money with Mechanical Turk
How it works: Another Amazon service, Mechanical Turk lets you do "human intelligence tasks" online for a variety of pay points. One man earned $20,000 doing these small jobs from home while he still had a full-time job!
Earnings: For the most part, people report average earnings of $6 to $10 per hour.
Website: Mechanical Turk
Get Tasks with Task Rabbit
How it works: Cleaning, shopping, and delivery, handyman, moving help, general help and summer tasks are a few of the categories that you can hire yourself out in.
Earnings: Beginner Taskers typically are hired at $22 per hour.
Website: TaskRabbit.com
Get Shifts with the Easy Shift App
How it works: Become an on-demand secret shopper. You're assigned "shifts" by product manufacturers who want people on the ground to go into stores and confirm that their merchandise is being displayed properly. The pay rate for a shift is between $3 and $8 and the money is remitted to you via PayPal.
Earnings: The average pay ranges from $2 to $20 per hour.
Website: EasyShiftApp.com
Review Stuff on Yelp
How it works: Write a review and earn anything between $1 and $50 per review according to the requirement. Yelp can give you some special invites.
Earnings: $1 and $50 per review
Website: Yelp
Complete Jobs on Zaarly
How it works: This website connects those offering random services (like walking a dog, being a personal assistant for a day, giving guitar lessons, etc.) with buyers who are looking for those services. I would suggest checking out some of the ideas listed on the site and sign up and offer those services as they are in demand.
Earnings: Varies
Website: Zaarly
Make Extra Money Taking Photos with Foap
How it works: As a college student, you can start getting paid to take pictures at Foap. It's a great way to make extra cash in college and you can charge as much as you want per photo.
Earnings: So you'll end up with $5 for each photo sold.
Website: Foap
Find Local Jobs with Field Agent
How it works: Find local side hustles for students and local jobs in your area and complete them within two hours for cash.
Earnings: The amount you can earn on a task varies greatly, but on average you can earn anywhere from $3 – $8 each time a job is completed.
Website: Field Agent
Explore Freelancing Gigs on Upwork
How it works: Side hustles for students can be easy to come by on eLance. Offer your freelance services to others in a variety of fields here.
Earnings: Varies, opportunity for earning $1000+/mo
Website: Upwork.com
Bonus: Need More Online Side Hustles for College Students?
There are a lot of different side hustles for students, but if you are short on time you can claim signup bonuses that pay immediately. Here are our favorites:
Why Do College Students Need a Side Hustle?
Nearly two-thirds of undergraduate students (64.5 percent) responding to a report, said that they had run out of money before the end of a semester at some point during their college career.
This means that they do not have any money to pay for food, rent, or other necessities. While mom and dad may have you covered – what about other expenses that aren't required but lead to a happier college experience?
This is where side hustles can help. College is all about experiences and learning who you are. Unfortunately, money is a very vital part of this society and you will need it in order to 'have fun' in college.
So it's up to you. If you wanted to make some extra money take a good look at your skills and see what you can do to make some extra money.
Ready to Use These Creative Ways to Make Money for College Students?
Don't get flustered if you can't choose a side hustle at first. The good thing is that you have a lot of options. If you are looking for some quick wins, you can check out ways to make money with money making apps or ways to make $20 fast online.
Who knows, maybe your side gig will turn into your full-time gig once you graduate!
Get hustlin'.