/r/Beermoney on Reddit is a community for people to discuss mostly online money-making opportunities. You shouldn't expect to make a living, but it is possible to make extra cash on the side for your habits and needs by using beer money apps and sites.


If you wanted to make money online by using using the best beer money apps or passive income apps, we'll dive right in.
List of Most Common Beer Money Apps
Check out the list of beer money apps that you can download on your phones for your phone farm.
So you know: Phone farming is a method utilized to create passive income by exploiting a mobile incentive program using multiple phones to perform the same action simultaneously. It usually involves exploiting paid-to-watch apps or other incentive-based programs over dozens of phones in order to increase the total amount earned.
Age minimum: 13
Offers: Get paid to play games, watch videos, take surveys, search, shop, and much more
Payout: Minimum payout is $3 from PayPal, Prepaid VISA, Wal-Mart, PSN, Xbox, Sweepstakes, Charity and many more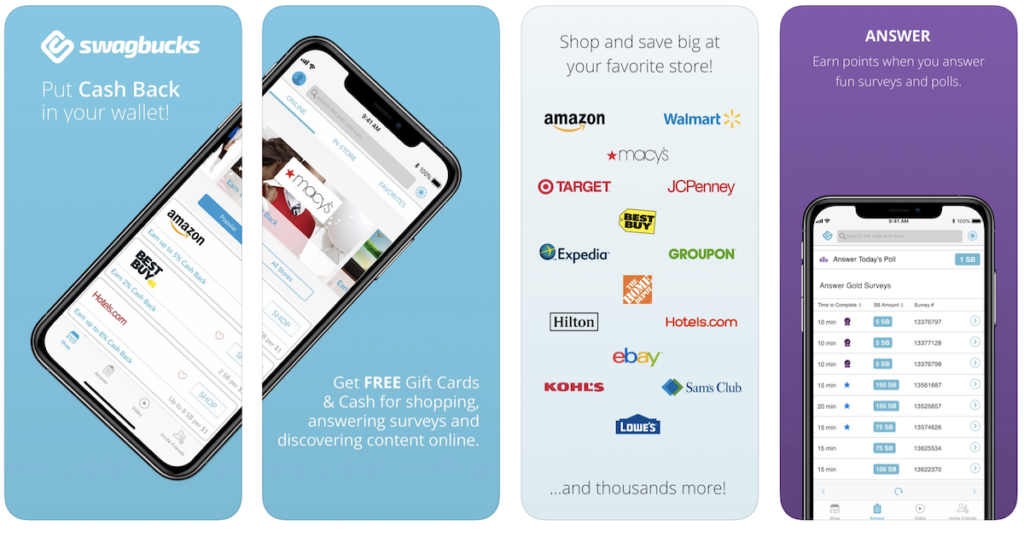 Swagbucks was founded in 2008 and is one of the oldest known beer money sites that also has a mobile app for iOS and Android devices. The company is definitely worth your time if you wanted to earn money for playing games, using its search engine, watching videos, filling out fun surveys, completing tasks or even shopping.
Swagbucks is conveniently offering a $10 bonus just for signing up through this link, so act fast.
Age minimum: 18
Offers: Cash back for scanning receipts
Payout: Minimum payout is $3 from Amazon, Target, Prepaid VISA, Target, Xbox and many more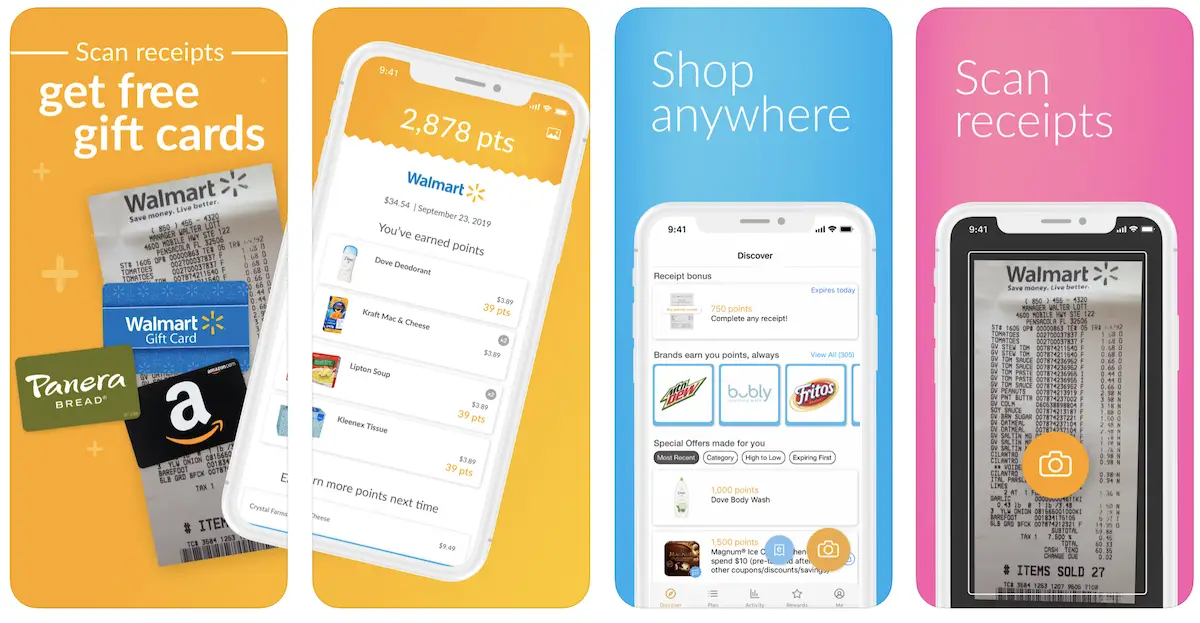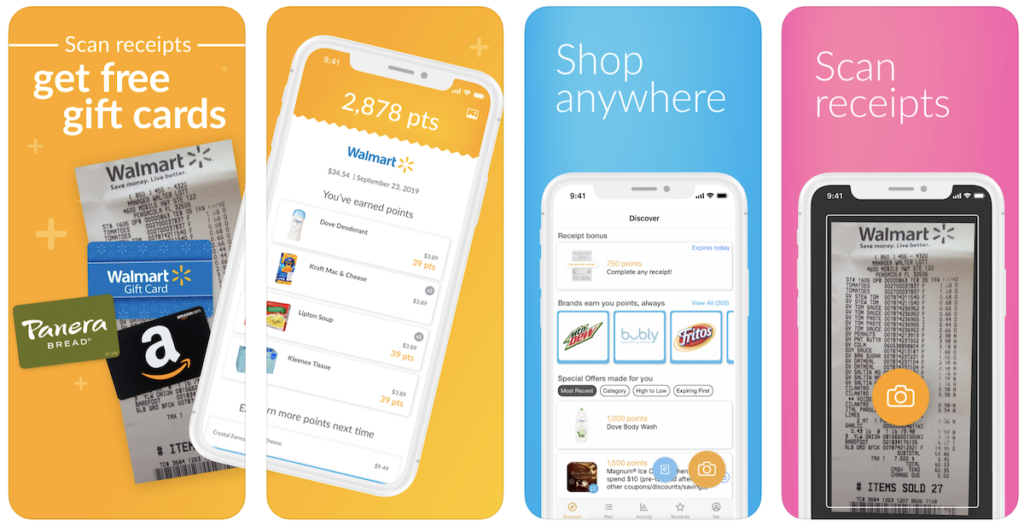 There are several beer money apps out there that will give you free money just for signing up. Fetch Rewards is a mobile rewards app that pays you for shopping (from any store). This is a great way to make money, the easy way, and can add up to a large wad of cash with time.
The Fetch Rewards app brings everyday savings to your life with a quick and easy mobile app that rewards you for the purchases you already make. With Fetch Rewards, just snap a quick photo of any grocery receipt and in seconds the app will deliver points to your account on thousands of popular products. You'll earn points on every receipt you scan which you can cash out for beer money.
3. Ibotta – $10 Bonus
Age minimum: 18
Offers: Cash back from 500,000+ stores
Payout: Minimum payout is $20 from PayPal and popular stores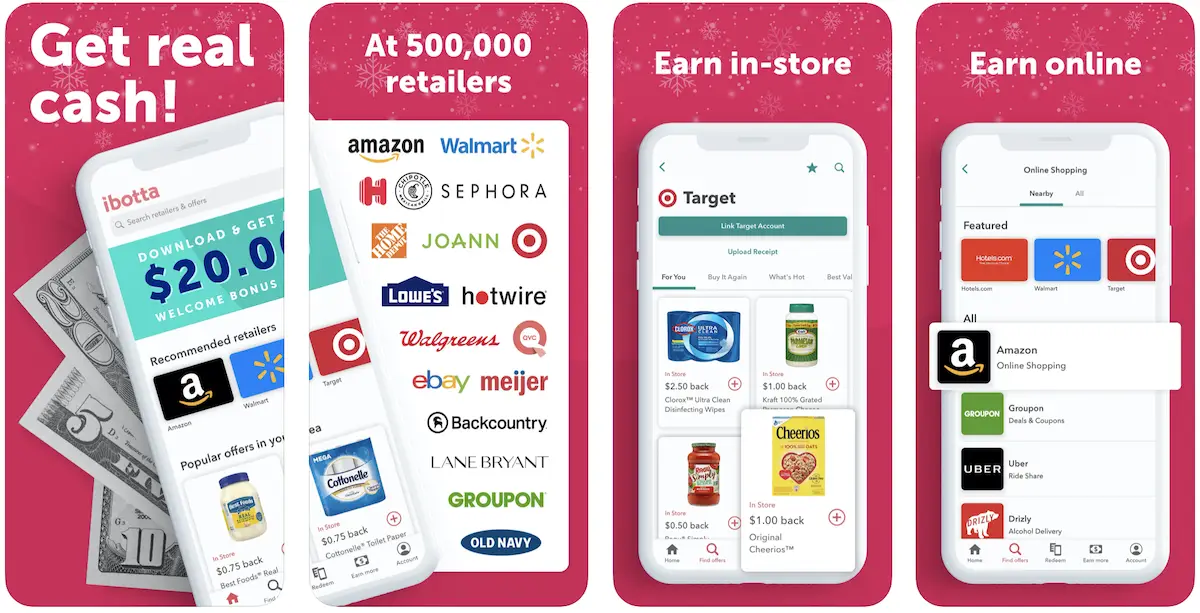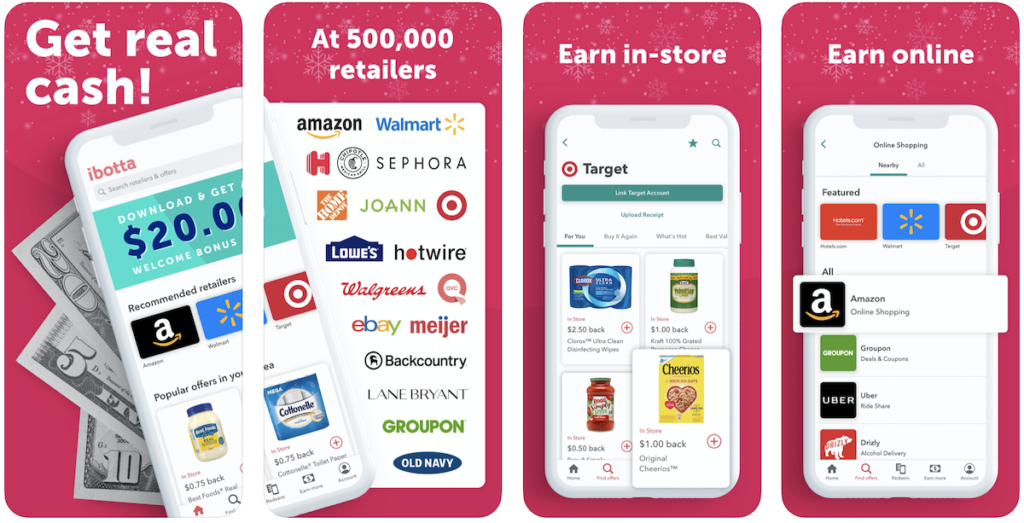 The next beer money app you should know about is Ibotta. This beer money making app is available for iOS or Android phones and helps you make money off your grocery receipts (just like Fetch Rewards).
With Ibotta, you can earn real cash back every time you shop online or in-store. Simply check Ibotta before you shop in-store or online, travel, dine out, or make a purchase in your favorite apps, and you can get rewarded with cash back.
4. Dosh – $5 Bonus
Age minimum: 18
Offers: Cash back from 600,000+ stores
Payout: Minimum payout is $25 from PayPal/bank deposit and popular stores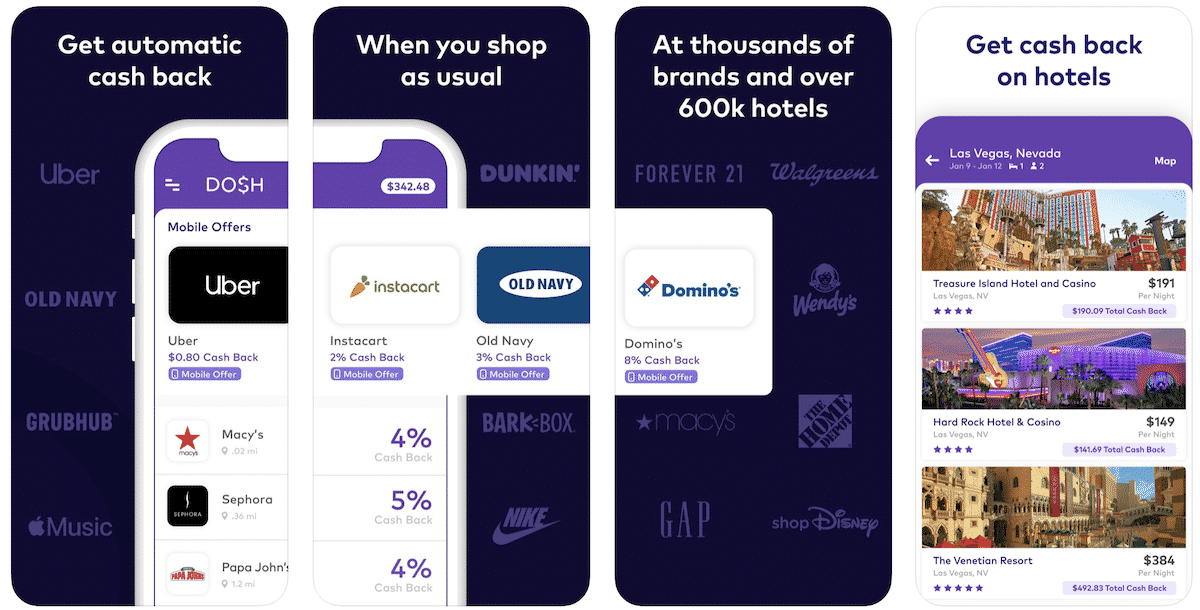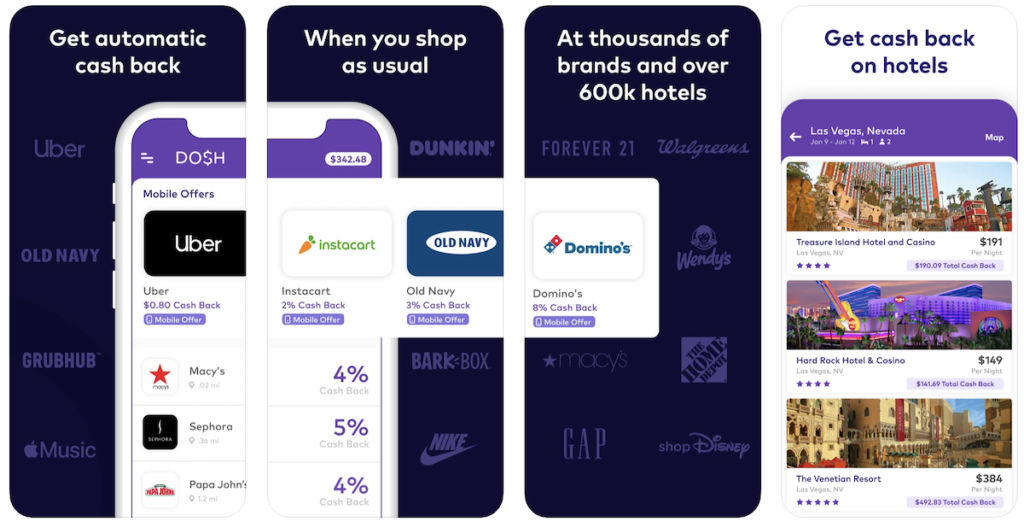 Simply download the Dosh app, securely connect your credit and debit cards, and live life as usual. Every time you use those cards, Dosh searches for available offers. If it finds one, Dosh automatically redeems the offer and converts it into cold, hard cash (or beer money), then deposits it directly into your Dosh Wallet. You don't have to do a thing.
Get paid when you shop and dine at the places you visit every week including Wendy's, Uber, Sephora, Papa John's, Grubhub, Old Navy, Gap, Domino's, Forever 21, Apple Music, and more! You can even get real cash back on your hotel booking, so what are you waiting for?
Click here to get started with Dosh and get a $5 sign up bonus.
Age minimum: 13
Offers: Cash back on gas, groceries, and restaurants
Payout: You can get paid through PayPal but there is a $1 fee if under $15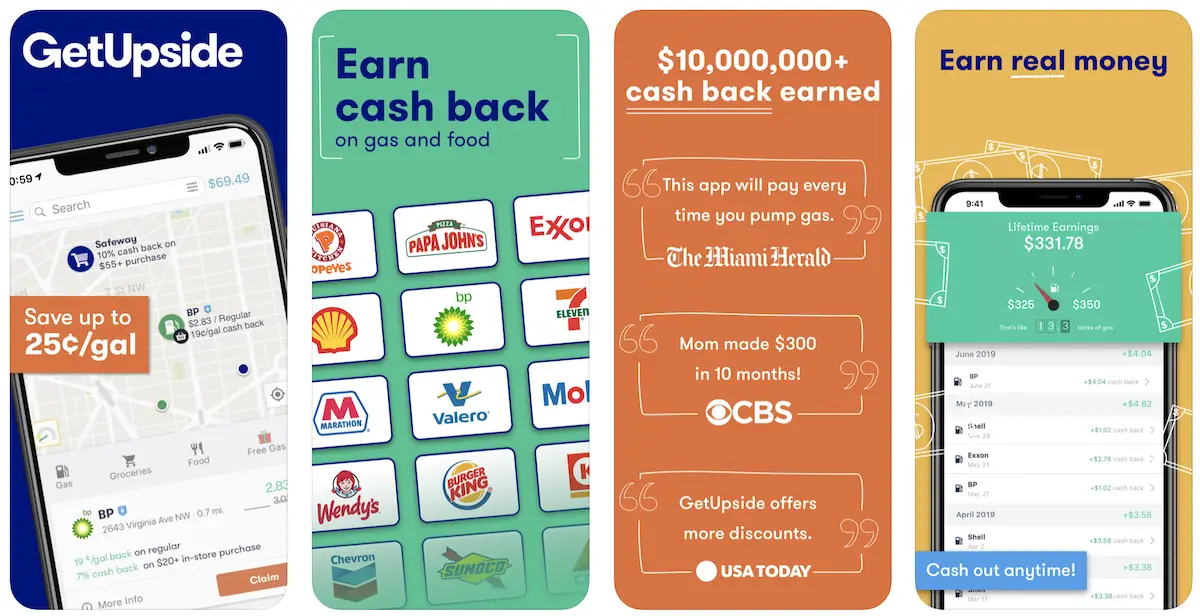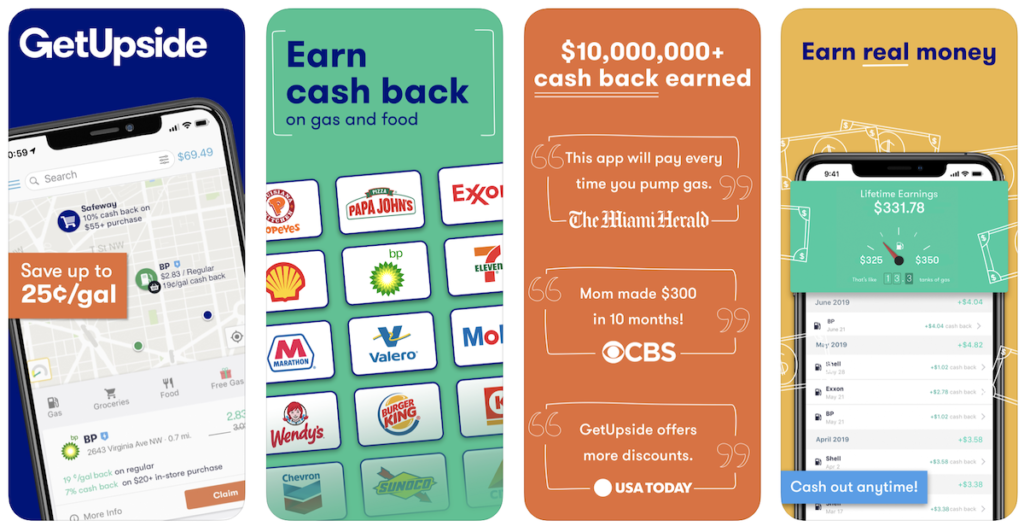 Save up to 25¢/gal on gas and never pay the price on the gas station sign. Get bonus cash back deals on convenience store items and auto services (car wash, oil change, and more).
Upside is easy to use. Just open the app to see cash back offers near you, pay with any credit or debit card and take a picture of your receipt.
Earn cash back in your account and cash out whenever you want via PayPal, check or egift card.
Upside works with major gas stations like Shell, BP, Exxon and more. See gas prices near you at 10000+ stations and earn fuel rewards with real cash back every time you fuel up.
6. MyPoints – $10 Bonus
Age minimum: 13
Offers: Earn cash back and earn points when you answer fun surveys and polls
Payout: Minimum payout is $5 and you can cash out via PayPal or popular gift cards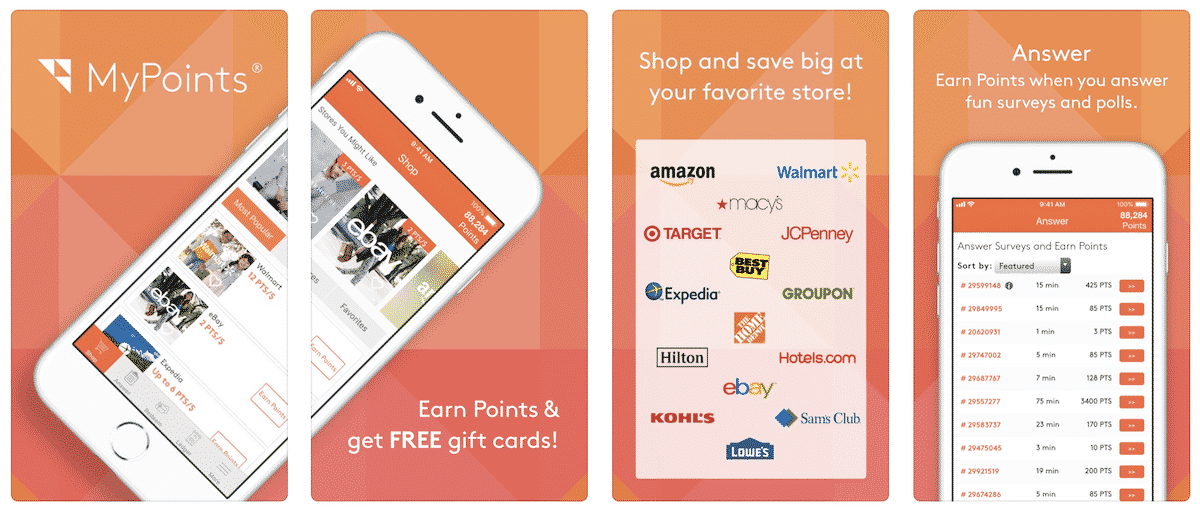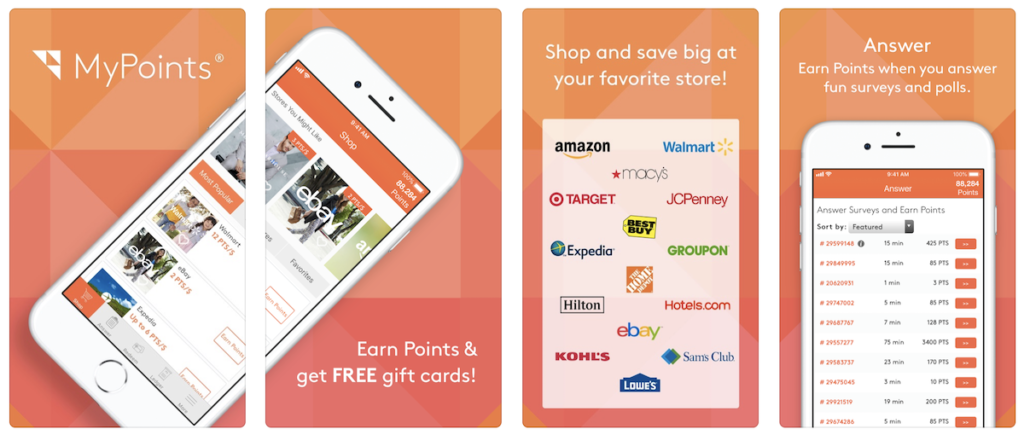 Need another beer money app in your life? The MyPoints app is the perfect way to extend your earning opportunities wherever you go. Whether you want to shop at all your favorite retailers from the convenience of your phone or take surveys on the go, the MyPoints app has you covered.
Find a fancy hotel or shop for a new pair of kicks at your favorite retailer. Shopping not your bag? Like to share your opinion? Who doesn't? Share feedback on a variety of topics including movies, TV shows, shopping experiences and even new products and services. Reward yourself with great experiences as well as free gift cards!
7. Rakuten – $10 Bonus
Age minimum: 13
Offers: Earn cash back at over 2,500+ stores
Payout: Minimum payout is $25 and you can cash out via PayPal or popular gift cards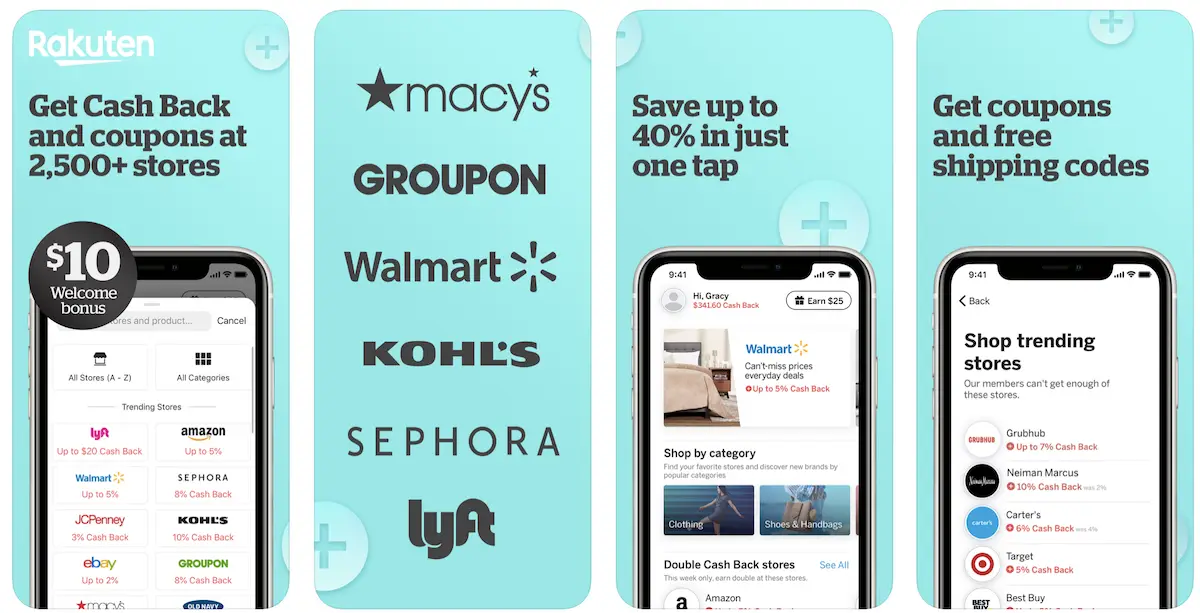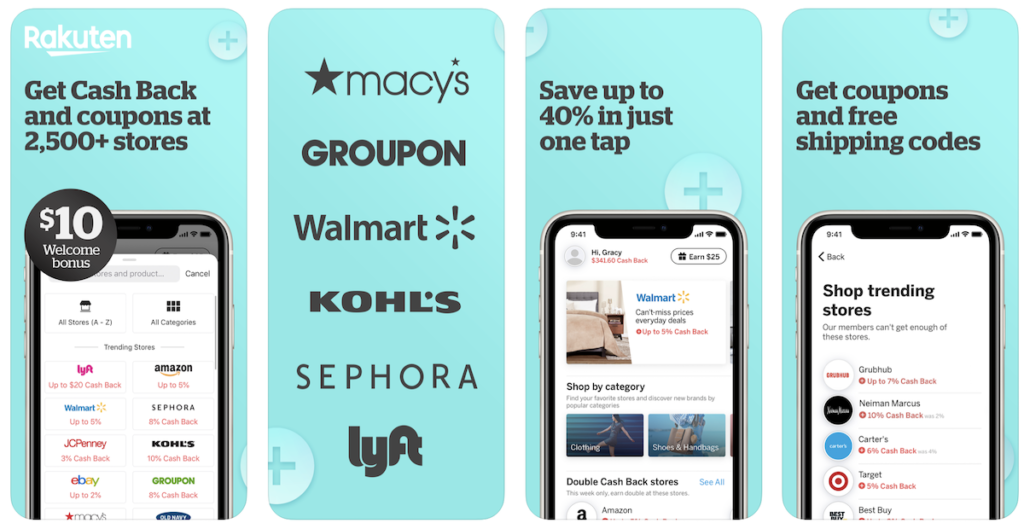 Rakuten (formerly known as Ebates) is another cash back up where you can save up to 40% in just one tap. You can get cash back and coupons at 2,500+ stores that help you build your beer money fund.
Rakuten is my favorite way to make money when I shop online and right now they are offering a $10 sign up bonus through this link.
8. Drop – $1 Bonus
Age minimum: 13
Offers: Earn cash back at over 300+ stores
Payout: Minimum payout is $25 and you can cash out gift cards.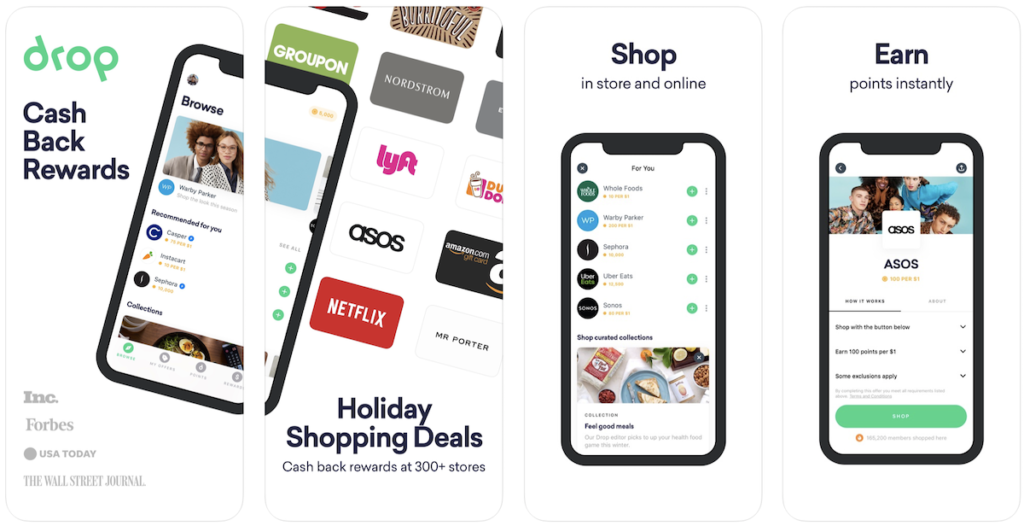 The Drop app tracks your purchases when you link up your credit card and debit cards to the free app. Then, it automatically adds Drop points to your account when you spend at certain merchants you've picked from their list. It's simple.
When you reach a certain threshold, you can redeem Drop points for gift cards to popular retailers, like Amazon, Dunkin Donuts, Whole Foods, JC Penney, and many more.
It's easy to use:
Click here to sign up for Drop for free and get $1.00 to get started
Link the cards you use for daily purchases
Drop automatically adds drop points for your purchases
Redeem Drop points for free gift cards!
Drop also helps you by giving you a 1000 points ($1.00) for signing up.
List of Most Common Beer Money Sites
Here are some of the popular beer money sites to help you earn some money online.
Age minimum: 18
Offers: A large number of tasks including surveys, transcription, translation, website testing, data entry and much more
Payout: Minimum payout is $0.01 from Amazon Payments Balance which can be transferred to your bank account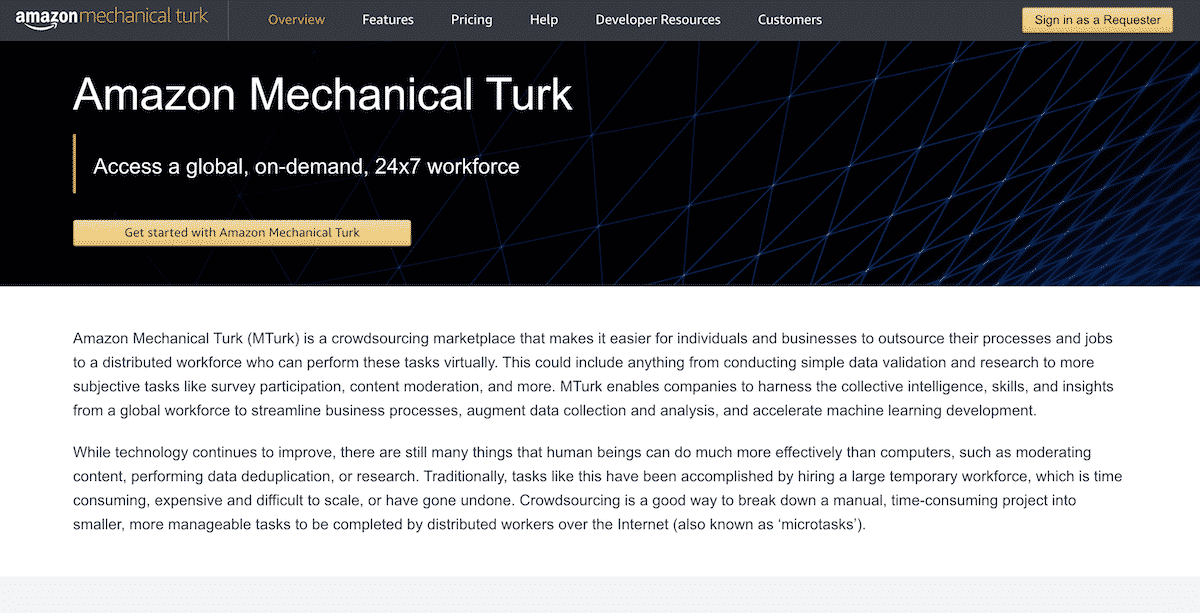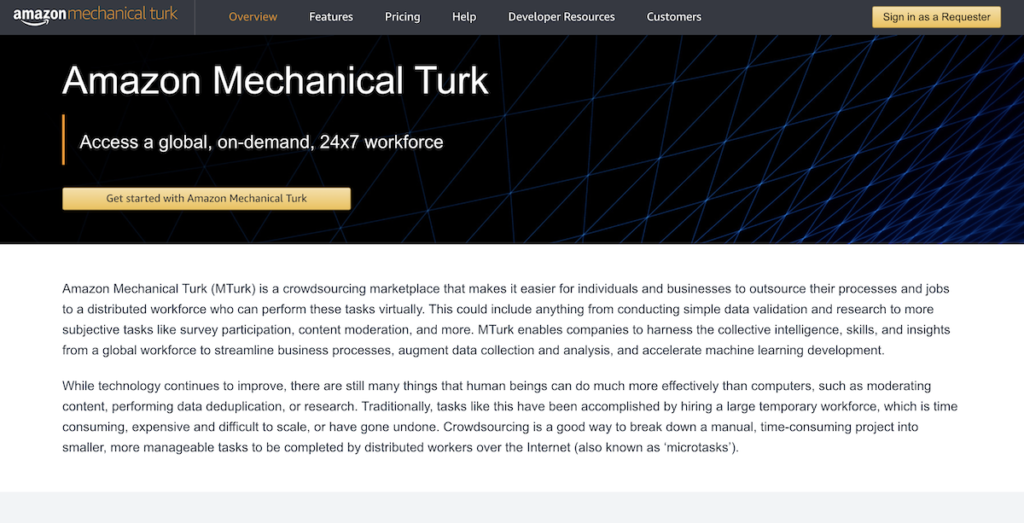 Amazon Mechanical Turk (MTurk) is a crowdsourcing marketplace that makes it easier for individuals and businesses to outsource their processes and jobs to a distributed workforce who can perform these tasks virtually. This could include anything from conducting simple data validation and research to more subjective tasks like survey participation, content moderation, and more. MTurk enables companies to harness the collective intelligence, skills, and insights from a global workforce to streamline business processes, augment data collection and analysis, and accelerate machine learning development.
Age minimum: 18
Offers: Usability testing
Payout: Minimum payout is $0.01 and you can get paid through PayPal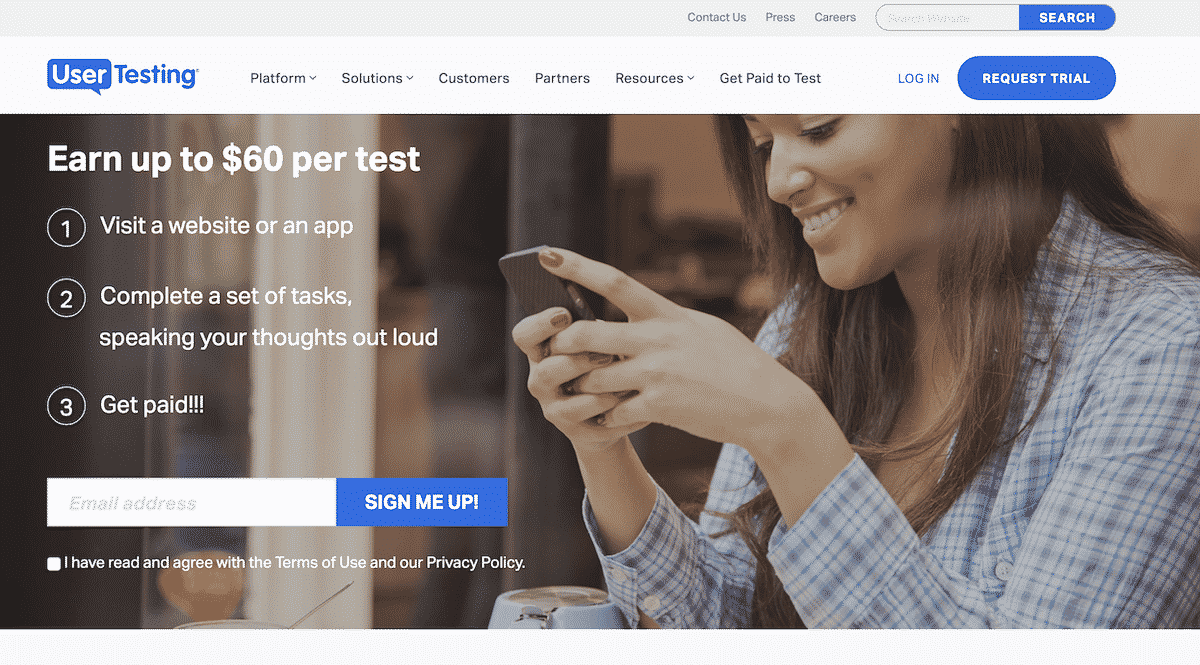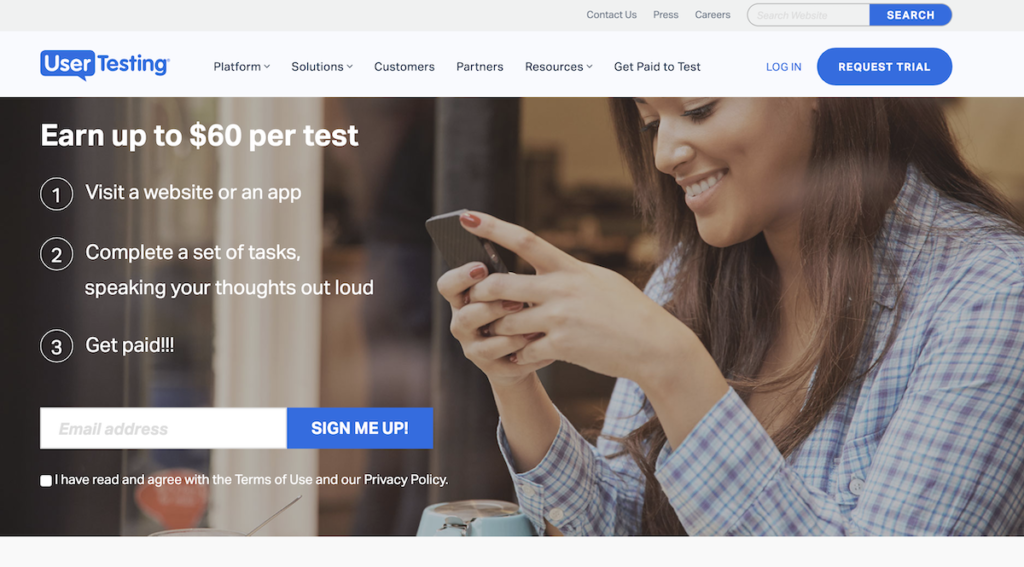 You can get paid to test apps and websites at UserTesting. Get $10 via PayPal for every 20-minute video you complete. UserTesting pays you to visit websites or apps, complete a set of tasks, and speak your thoughts aloud.
Recap of the Best BeerMoney Apps
Wrapping up the Best Beer Money Apps and Sites
We're attached to our mobile devices. According to a recent study, the average person spends nearly 5 hours a day on their phone.
Did you know that that phone that you use every day can actually put some cash in your pockets?
Life happens. Sometimes you need some extra cash to pay a bill or you're trying to save up for something you want. You don't want to fall behind on bills and are wondering how to make money today. Sure, another few dollars earned today wouldn't hurt.
We've all been there, but what do you usually do when that happens? Most people search google for something like, "how to make money right now?"
Look no further; this is was an exhaustive list of things that anyone can do, today, in order to make money with beer money apps and sites that really pay.
If you're in serious debt, then this list might not be best suited for you – but in case you need $100 fast, $200 fast, $300 fast, or even $500 fast in one day, it's possible if you're ambitious.
Next, you can check out our full list of money making apps.