I've been a 'hustler' since I was a kid. From flipping items for a profit or getting paid to fix electronics and everything in between.
Nowadays you can call it being an entrepreneur.
If you want to become a self-proclaimed internet entrepreneur and learn how to make money online without paying anything — I got you fam.
Is it really possible to make money online?
A ton of people are still aloof to the fact that making money online without paying anything is a very real thing.
Some methods are easier than others, but nothing comes easy.
As for me, I now am a full-time blogger and run dozens of websites that bring me passive income every day.
I went on vacation this month and didn't touch my laptop for a week, and I still earned $$$.
Passive income should be your goal, but first, we can start with easy and straight-forward ways that anyone can make money online. I won't bore you with any scammy sites or online surveys — you already know about those.
Let's get real, folks.
Legit ways to make money online
It's time to cut the crap. Here is how to make money online without paying anything. I'm speaking from experience and now want to share my secrets learned over the years.
1. Make money on your phone
Pay: The pay varies depending on which apps you use. Expect to make $4-10/hr on average
You probably use your phone at least 2-3 hours a day on average. I'm guilty too.
I set out to find ways to make money from your phone that are legit and don't cost anything.
On my pursuit to profit, I did find some legit ways but most were slow earners and not worth my time. But I found some hidden gems that not many people know about.
Here they are:
Earn money by playing games on your phone (android only)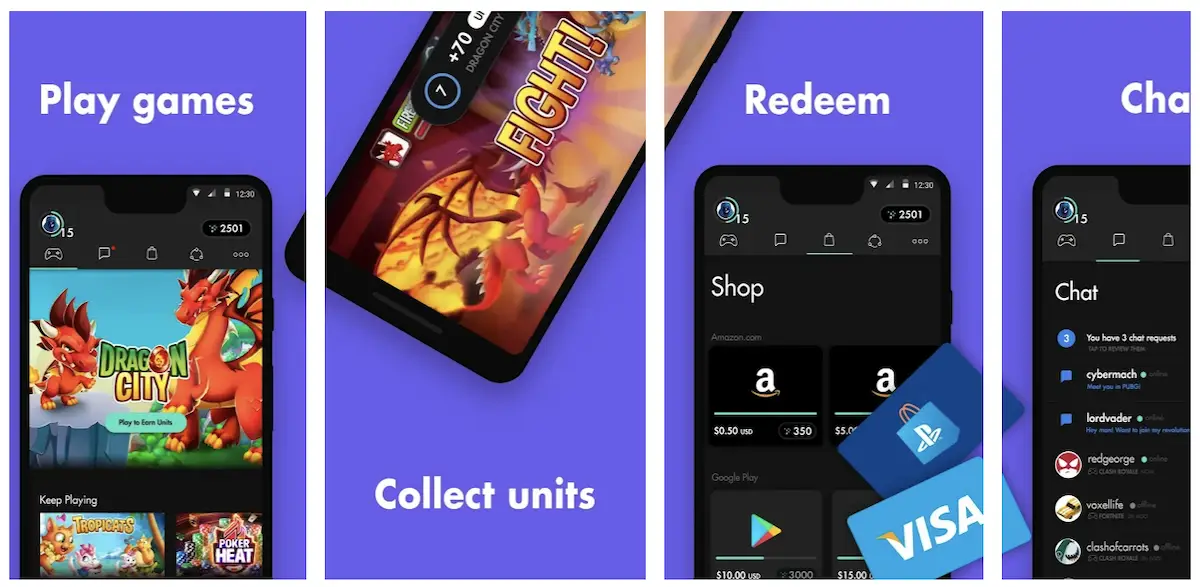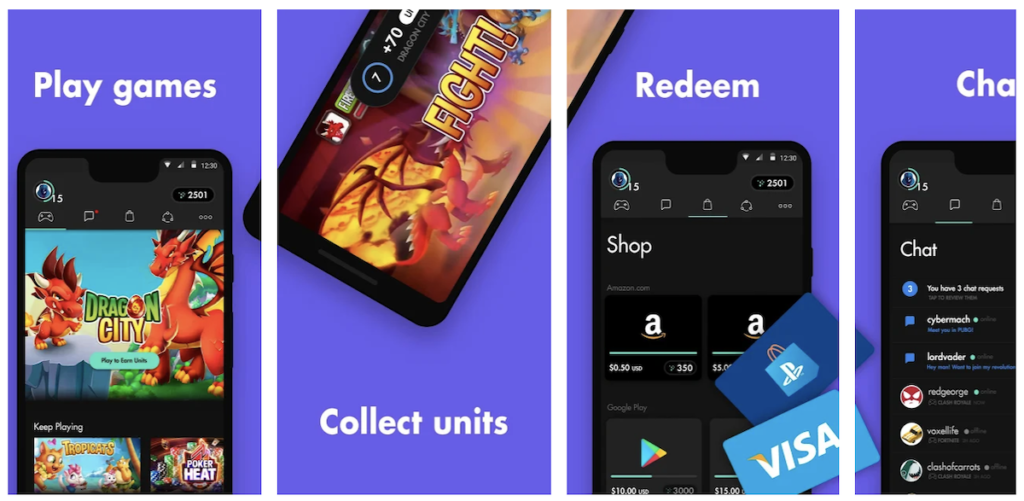 Instead of wasting time playing games and not being productive, now you can get paid to do it – win-win!
Getting paid to play games on your phone sounds like a dream, but this new app really pays you to play games.
It's a legit app with 41,124+ positive reviews in the Google Play Store.
Sound like fun? You can download it from the Google Play Store here, and start playing free games for cash rewards.
Get paid just to unlock your phone (android only)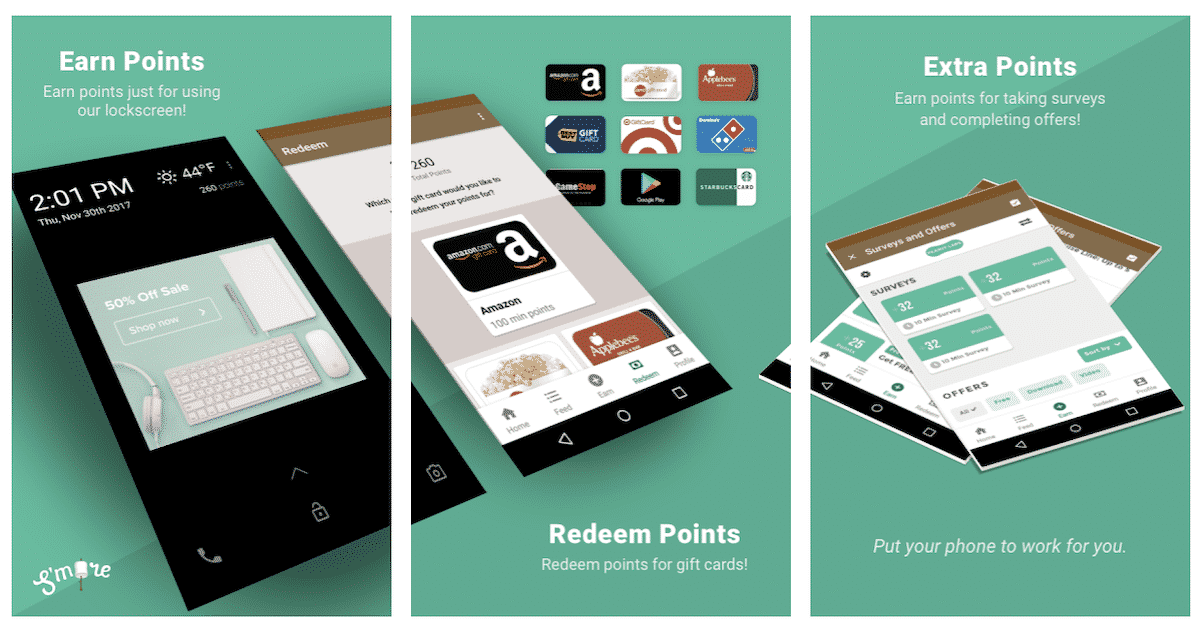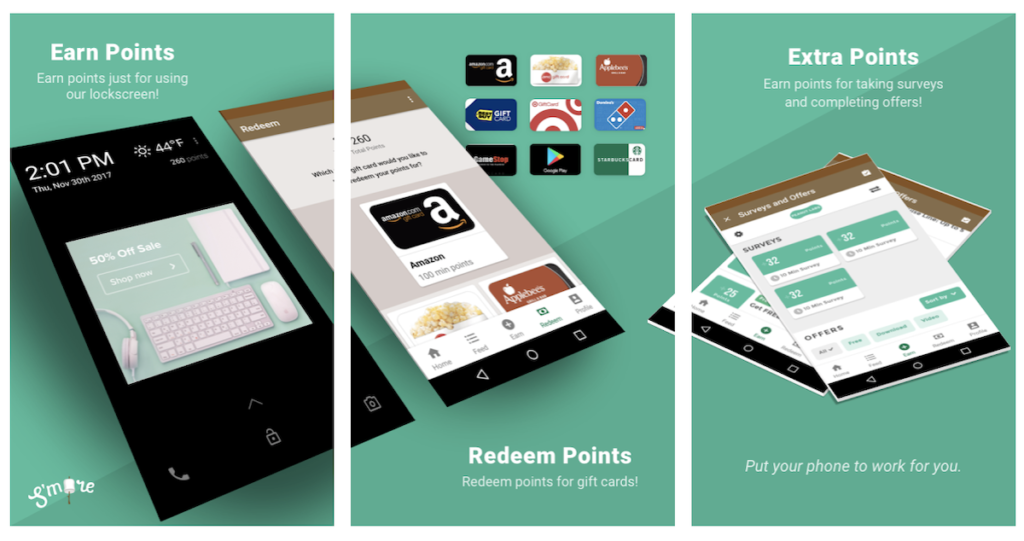 Interested in earning gift cards just for unlocking your phone?
If you literally wanted free money in exchange for this free app placing ads and content on your lockscreen — then you can earn $1 every 2-3 days. Which is around $96 per year… talk about passive income.
Every time you unlock your Android phone you can get points which you can redeem for gift cards (Amazon, Target, GameStop) — you get the idea.
The best part? The threshold to cash out is only $1, which can be earned in a few days (took me 3 days of use).
This app is legit and has 21,063+ positive reviews in the Google Play store.
If you're interested in earning easy money, click here to download the free app (android only).
Score $10 today by signing up for a top rewards site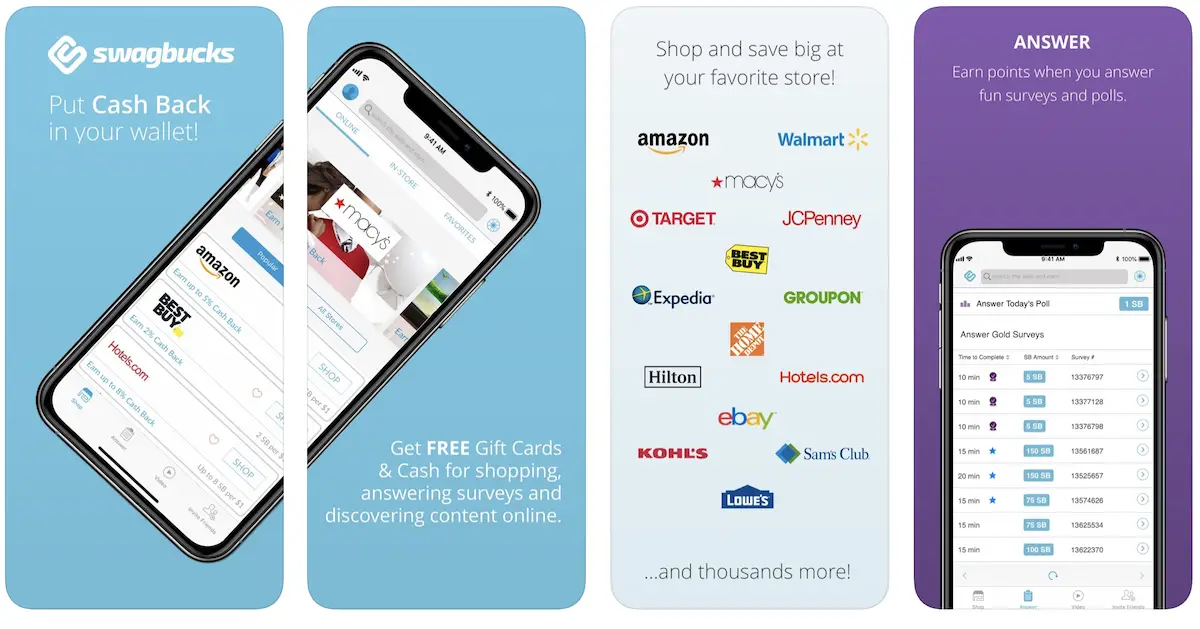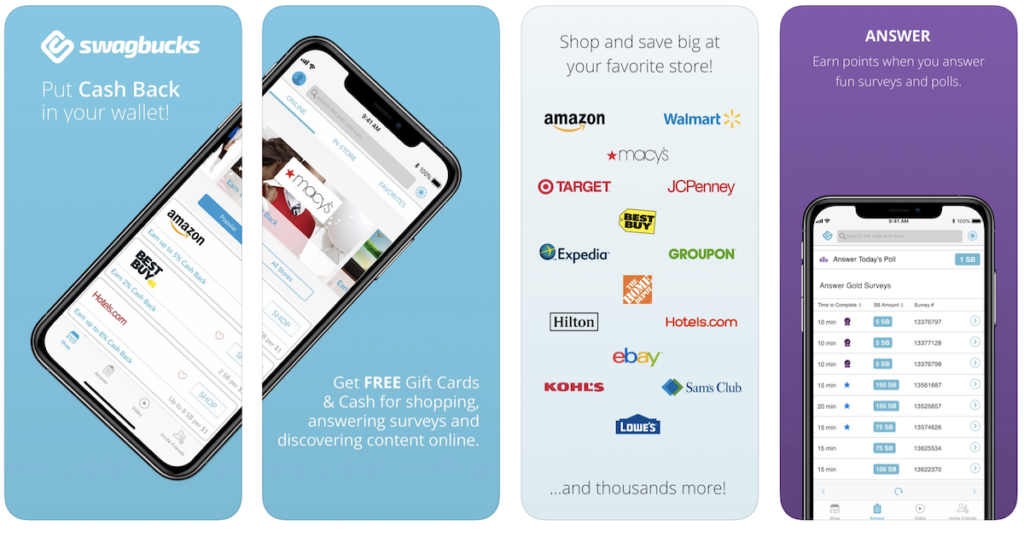 If you're waiting for your next payday but want to get paid today then sign up for Swagbucks.
They are a legit top rewards site and pay you for searching the web, shopping, discovering content online, watching videos and taking fun, top-paying surveys.
They offer a free $10 welcome bonus when you sign up.
Simply sign up and get started today by choosing the highest paying surveys that pay up to $35 each and take less than 10 min to complete.
Bottom line: You can make money on your phone without paying anything. The key is finding apps that pay that are legit and won't waste your time. I found 3 good options:
– Earn money by playing games on your phone (android only) – Mistplay
– Get paid just to unlock your phone (android only) – S'mores
– Score $10 today by signing up for a top rewards site – Swagbucks
2. Make money blogging
Pay: $1,000.00 – $30,000.00 per month if you can get to 100,000 page views per month
Here's the thing you can't just start a blog and start getting cash sent to your bank account.
But you can use your blog to sell advertising or send your readers to different products and get a commission from the lead (affiliate marketing). I make six-figures a year by blogging.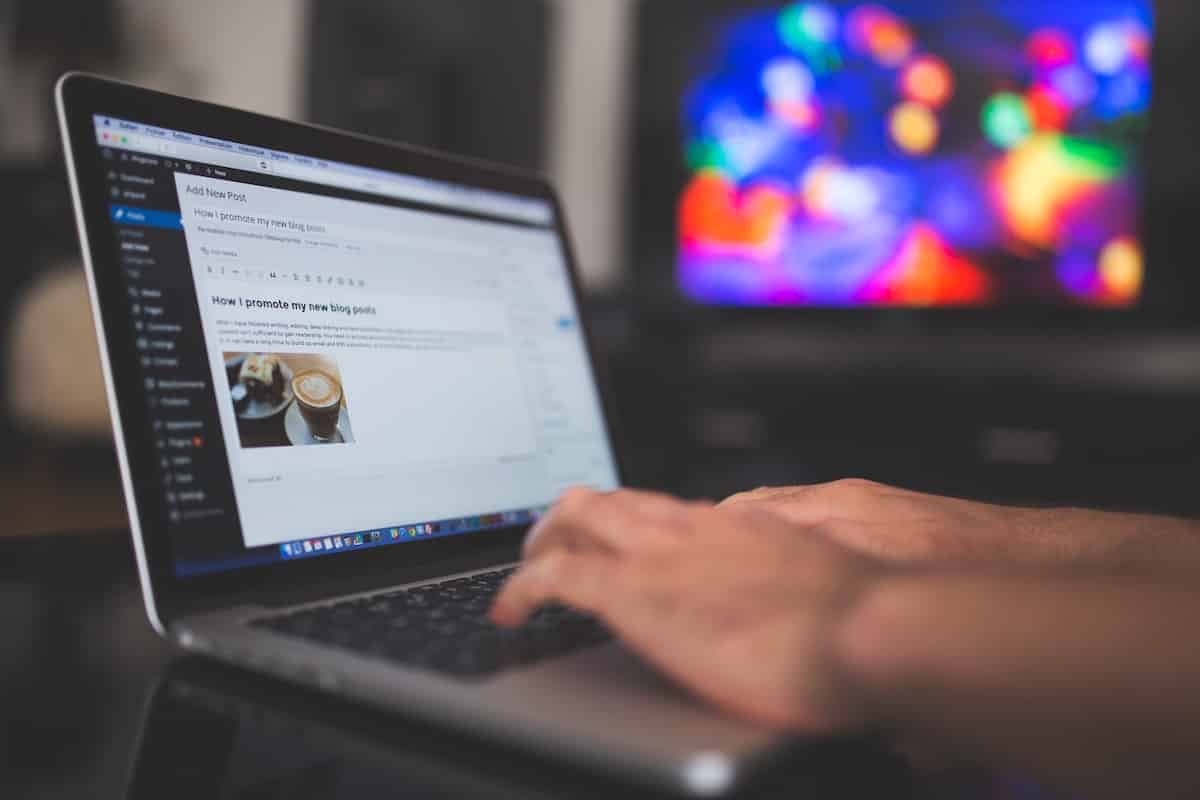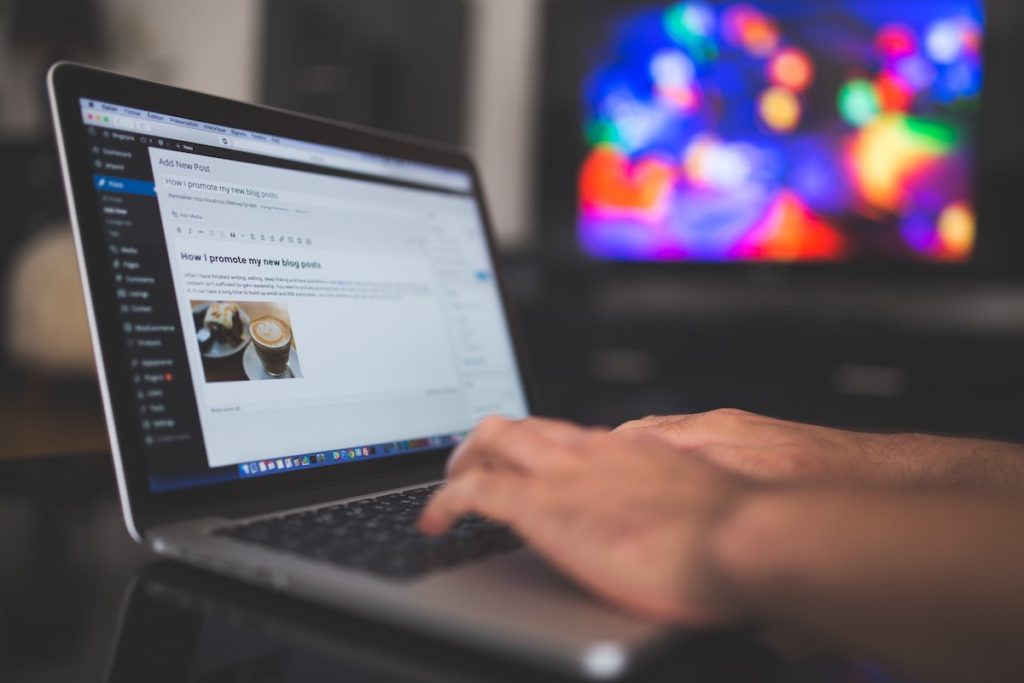 Have you heard of affiliate marketing before?
It is my favorite way to make money by blogging. Anyone can do it too. Before you go out and waste money and time creating a blog, do your research.
You gotta make sure you niche down and can really write a couple of articles (or outsource the writing) about your topic.
Let's take this blog you're on right now as an example. I knew the gig economy was bustlin' and I wanted to profit from it.
So I created Gigs Done Right which focuses on the gig economy/make money niche. This blog is brand new, but I know if I create quality, 2,000+ word posts, and do proper keyword research that my blog posts will rank on search engines and bring me passive income for years to come.
I've done the same thing over and over again with different niches. On those articles that are getting decent traffic on my blogs, I'll include recommended products and services — if a reader clicks through then I get paid. More traffic, mo' money.
I learned how to make money blogging just by being resourceful and doing my research online. Everything is available to you online, for free!
How to get started? First, figure out what topic you want to blog about and then you can use my step-by-step guide to start your first blog here. Thankfully starting a blog won't break the bank. That's how you make money online without any real investment. Low risk, but a high reward opportunity and that's why I had to include on this list.
Bottom line: Blogging pays, that's a fact. You should come up with a great niche and start focusing on content creation. Within a few weeks or months, you can start advertising and earn through affiliate marketing. Keep at it and you can keep growing. You can do this even with a full-time job and it is a low risk, but high reward opportunity. You can start your first blog the same way I did.
3. Make money online teaching
Pay: Teachers can earn as much as $22/hour
Odds are that you are from the US and are fluent in English. That's all it takes if you wanted to make money online by teaching English.
I haven't gone this route, but I have done my research and the two best companies that pay well and are legit are Education First and VIPKID. Here are the details:
Bottom line: You can also make money online without paying anything by teaching English. This is a great way to make money in addition to a full-time job and doesn't require much effort on your part since you already know the language. With the going rate of $20/hour this can become a lucrative way to earn money on the side.
4. Make money online with YouTube
Pay: Up to $2,000 per every million views
This one is a little bit easier than blogging because you won't have to spend time writing 1000+ word posts. If you're not the biggest fan of writing then you can make money as a YouTuber.
My girlfriend is a YouTuber with a modest channel of 12,000 subscribers or so and she gets paid every month by YouTube. The best part is that videos are evergreen content, just make it once and you'll get paid for years to come!
Not all of her videos go semi-viral, actually only one or two make the bulk of her income. So if you upload a lot of videos and choose the right keywords, you're bound to have one that gains traction.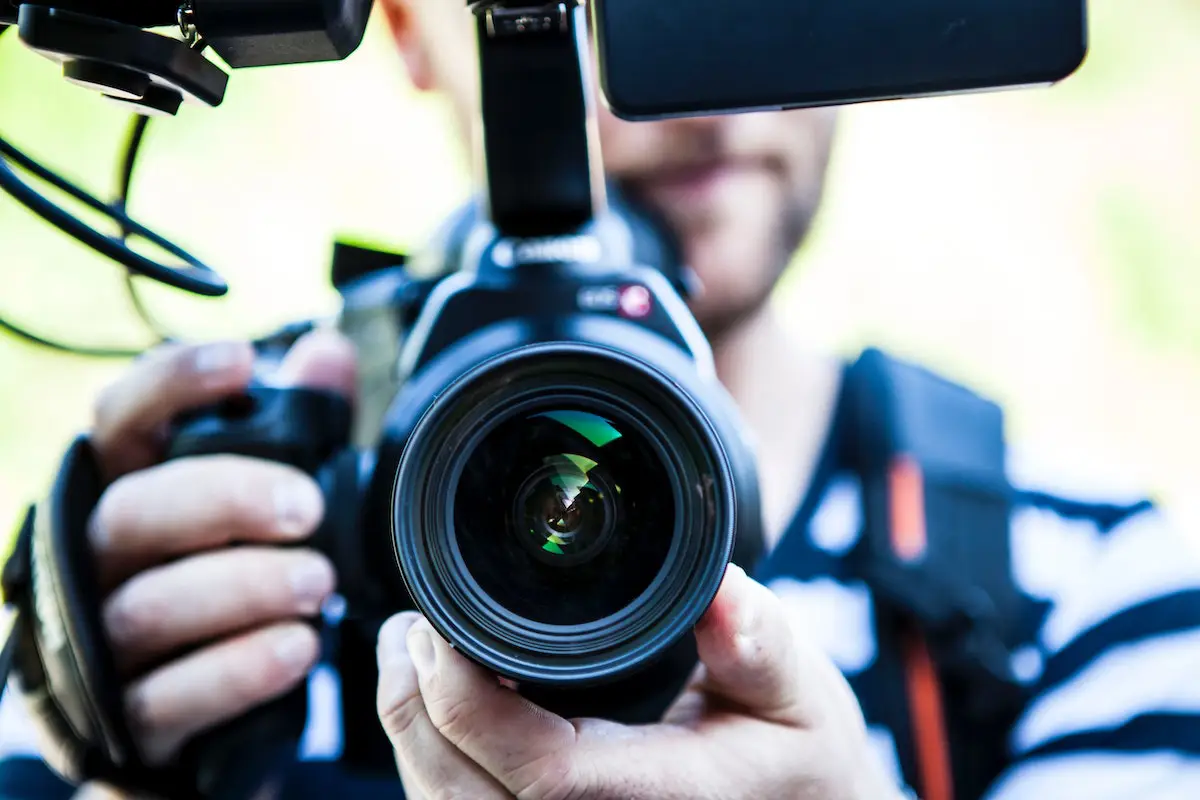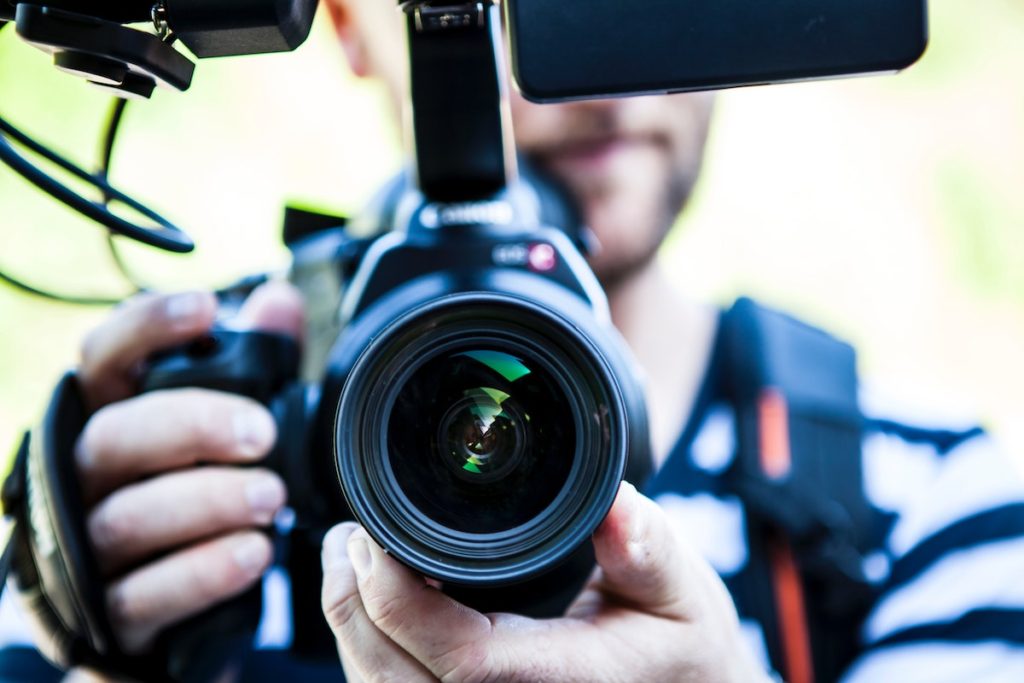 If you wanted to know how much YouTube pays per view, check my recent blog post about it here. But, you can also make money with affiliate marketing, selling your own merchandise, sponsorships with companies, and send traffic to your blog (you can learn how to start one here).
You won't really have to invest any money with this method of making money online.
All you need is a camera (you can use your smartphone), high-speed internet, editing software, and a computer.
Same with blogging, you will want your channel to focus around a niche whether it is fitness, personal finance, lifestyle, travel, career-oriented, etc.
Do your research and get started!
Bottom line: YouTubing is another way to make money online without any investment. You don't have to pay anything to create a YouTube channel but the barrier to entry is low so expect competition around all major keywords. Learn how to stand out or be creative and you'll be making money in no time.
5. Make money freelancing
Pay: The average pay for freelancers according to Payoneer's data is $21/hour
Thinking of how to make money online without paying anything? Consider starting a service-based freelance business online.
That sounds difficult but it really isn't with how many different websites make it easy for you to sell your services.
You can start with Fiverr or Upwork to start making money online by being a freelancer. Beginners will likely want to start with easy Upwork jobs to land their first paycheck.
When I first started trying to make money online I used to do small jobs on Fiverr. I still have of my gigs active on there but I charge a higher rate since my time is much more valuable to me now.
Keep in mind when making money online you have to figure out how much time and effort you want to put in. The only way you will become successful with freelancing sites is if you have a great work ethic and good responsive customer service skills.
That way you will get good reviews which will lead to more sales and then you can raise your price and make even more.
Sites like Fiverr and Upwork offer over 120 categories to choose from, so you can easily find a category that is relevant to your skills.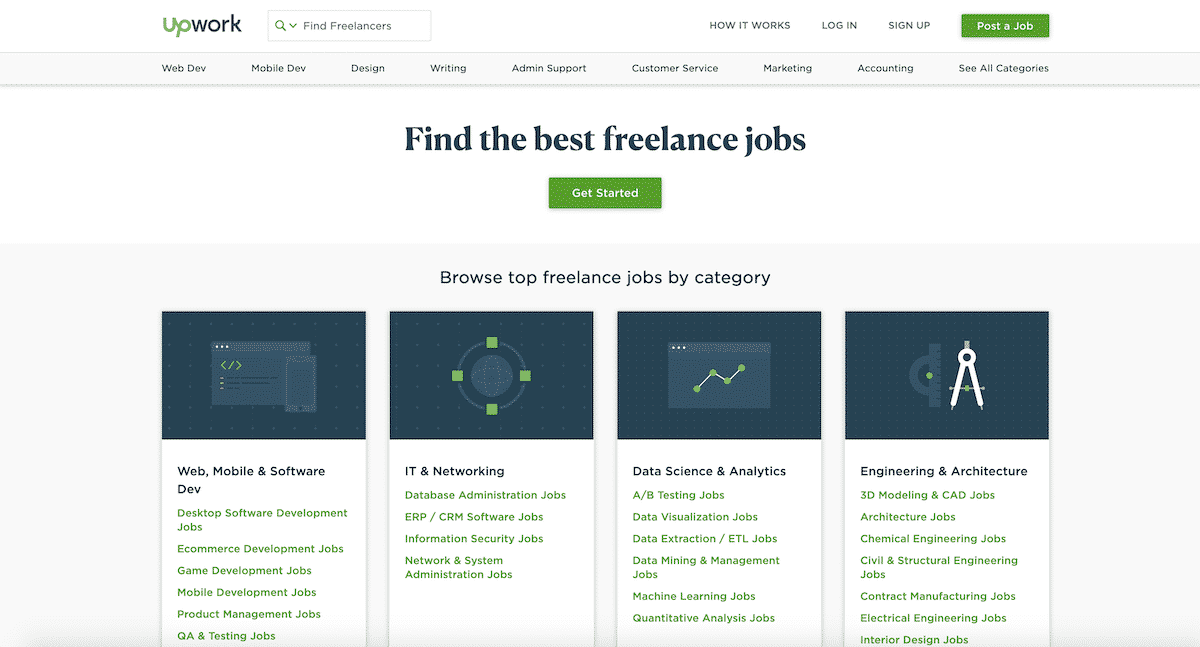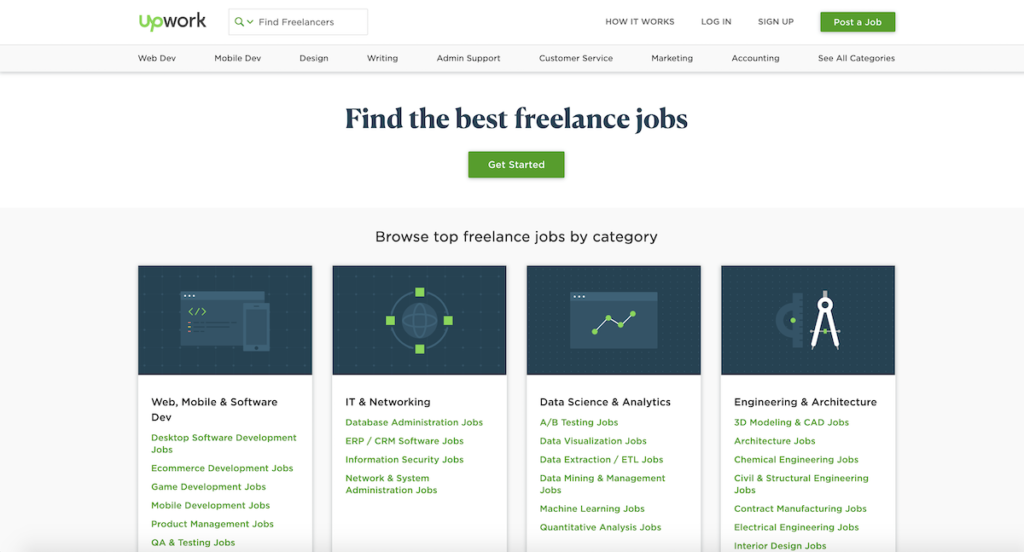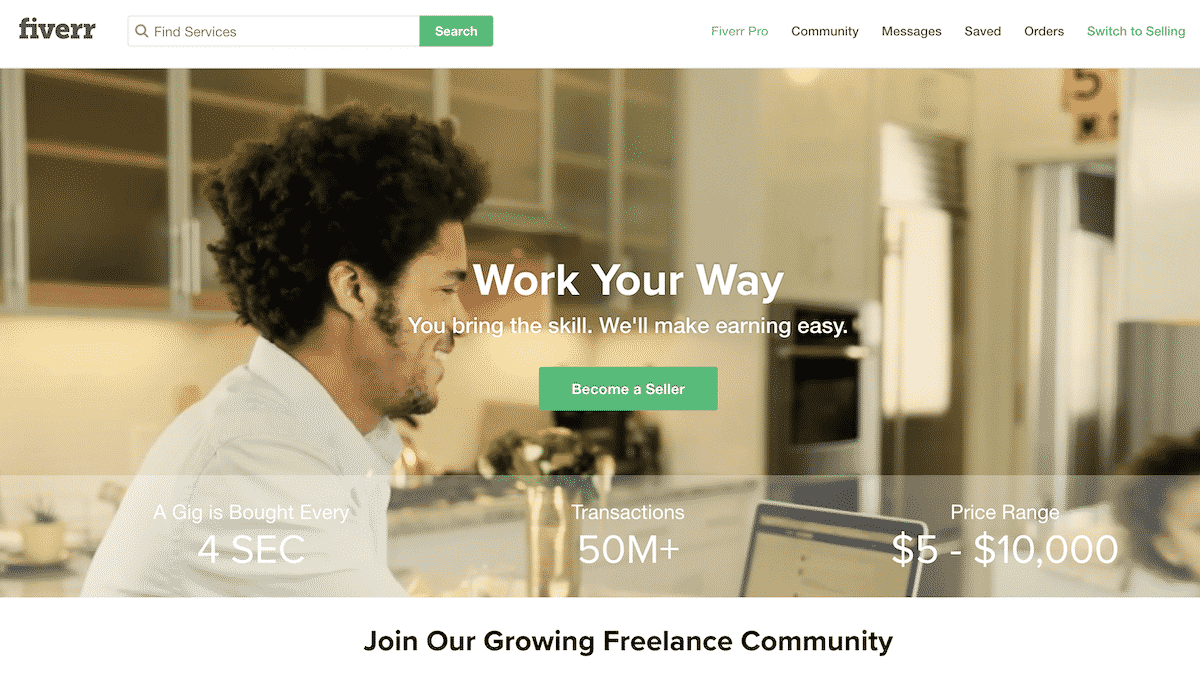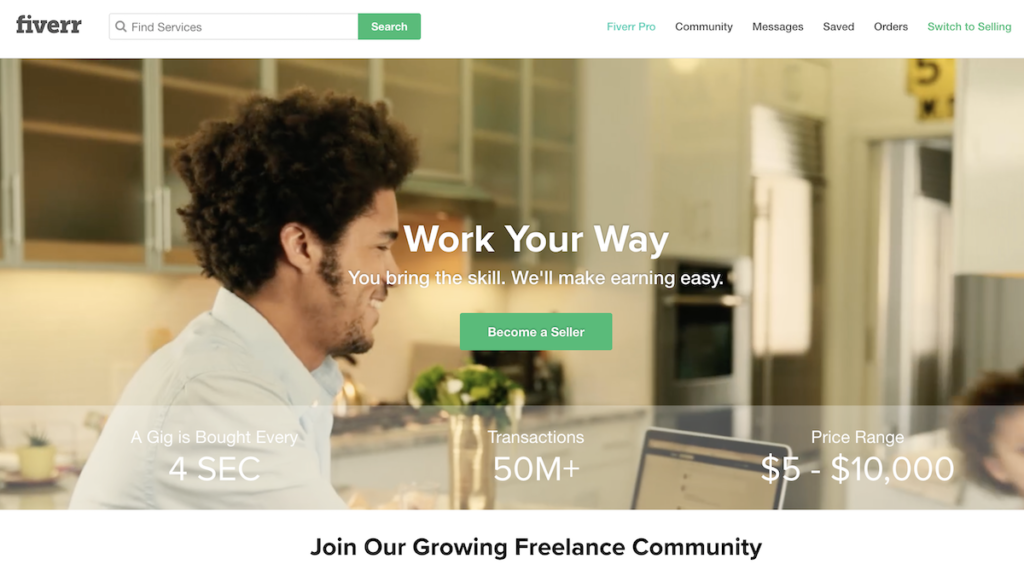 Bottom line: With so many different categories to choose from you'll be sure to find a service you can offer. Whether it's transcription or social media management, you are set to make money as a freelancer even as a beginner. If you wanted to make money online without paying anything, here's your chance with beginner-friendly freelancing sites.
6. Make money with microtasks
Pay: Each tasks generally pays between $1 and $12
When I first heard about microtasks I kind of got a sense of what it was but I was wondering if is actually a legit way to get paid.
Micro tasks are small, simple tasks that require human judgment and can be completed independently over the Internet. A series of repetitive micro tasks often times compose a larger unified project.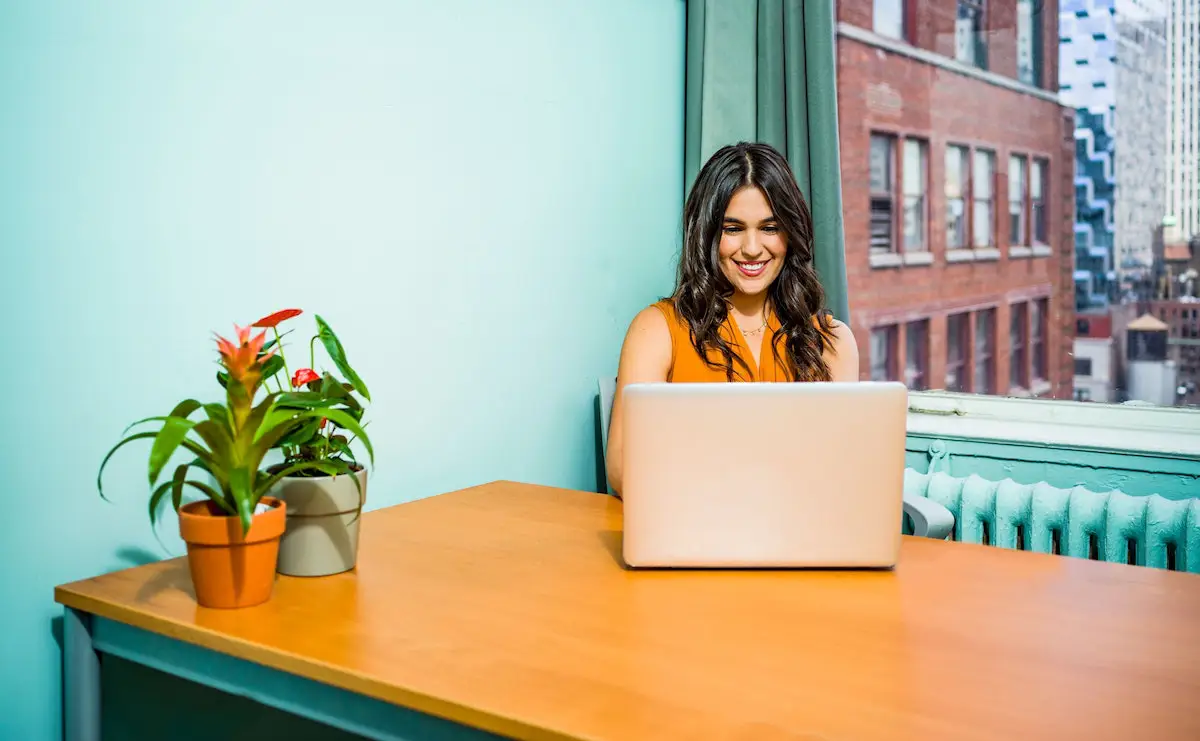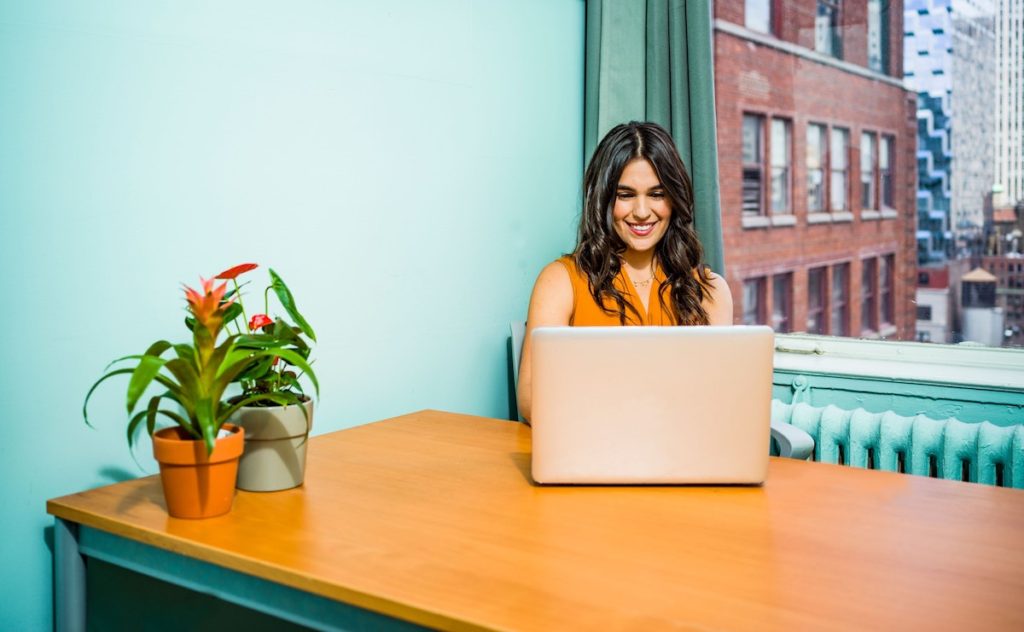 I've found that people really are making money with microtasks, but not the big bucks.
So if you wanted to make money online without money, here are your two best bets:
While you won't make a lot, doing micro-jobs has become one of the easiest ways to make money online without paying anything.
Bottom line: Microtask websites provide a platform for employers and workers where employers post jobs (tasks) to get their work done and workers complete the jobs (task) to get money without any investment. Workers are free to choose tasks that best matches their skills.
How NOT to make fast money online
Don't expect it to be effortless: The money you're bringing in will be proportionate to the amount of effort you put in. If I don't know something then I don't just give up, I do my research and learn about it or ask around. That's the type of person you must become if you want to make money online.
Don't fall for online scams: Don't waste your time doing online surveys. The most popular ones are being asked to cash a fake check, being asked to pay a fee to be hired for an online job, or identity theft and phishing scams.
Don't waste your time on small earners: Now that you're ready to make money online, that's one less hour of the day that you have for yourself. Your time just got more valuable! Don't waste it on online surveys, multi-level marketing, or matched betting opportunities.
Don't ignore long term strategies: Balance your quick side hustle opportunities with smarter long term strategies like investing in the stock market or real estate. Got an extra $100 from making money online? Put that money to good use by investing it wisely. Don't be dumb money, play it smart.
Bottom line: There are a lot of ways to make money fast online, but you must avoid the scams and low-paying gigs. Always play it smart and put in the work and remember the long term strategies will always pay off.
Earning more money means having more freedom
No matter what kind of situation you may be in right now, just know that earning more money means more freedom in your life.
For me, I was able to find my freedom by blogging. Now I get to work at home full-time and work in my pajamas if I wanted too.
But what does freedom mean to you? More vacations, living in a nicer place, or eating out more?
If you want to learn how to make money online without paying anything then just go for it. You can easily find an online job or use one of the ideas above.
The only thing you have to sacrifice is your time but the payoff can be huge. You may have to try more than one money making opportunity before you find one that you enjoy, but as you start making more, you will be happier and gain control of your life and freedom.
What are some ways that you learned how to make money online without paying anything? Let us know in the comments below.