Whether you need a boost in your savings or want to treat yourself to something a little special, it is fantastic when you can accomplish this with free passive income apps to make money fast with your smartphone.
While you're not likely to get rich quick, there are lots of ways to get residual income just by completing some simple tasks or using passive income ideas around your regular schedule.
I've used several of these free passive income apps and services to earn passive income over the years. Check these legitimate passive earning apps and websites out and pick the ones that make the most sense for you.
List of Best Passive Income Apps to Make Money
Check out this awesome passive income websites and apps list:
1. Nielsen Mobile and Computer Panel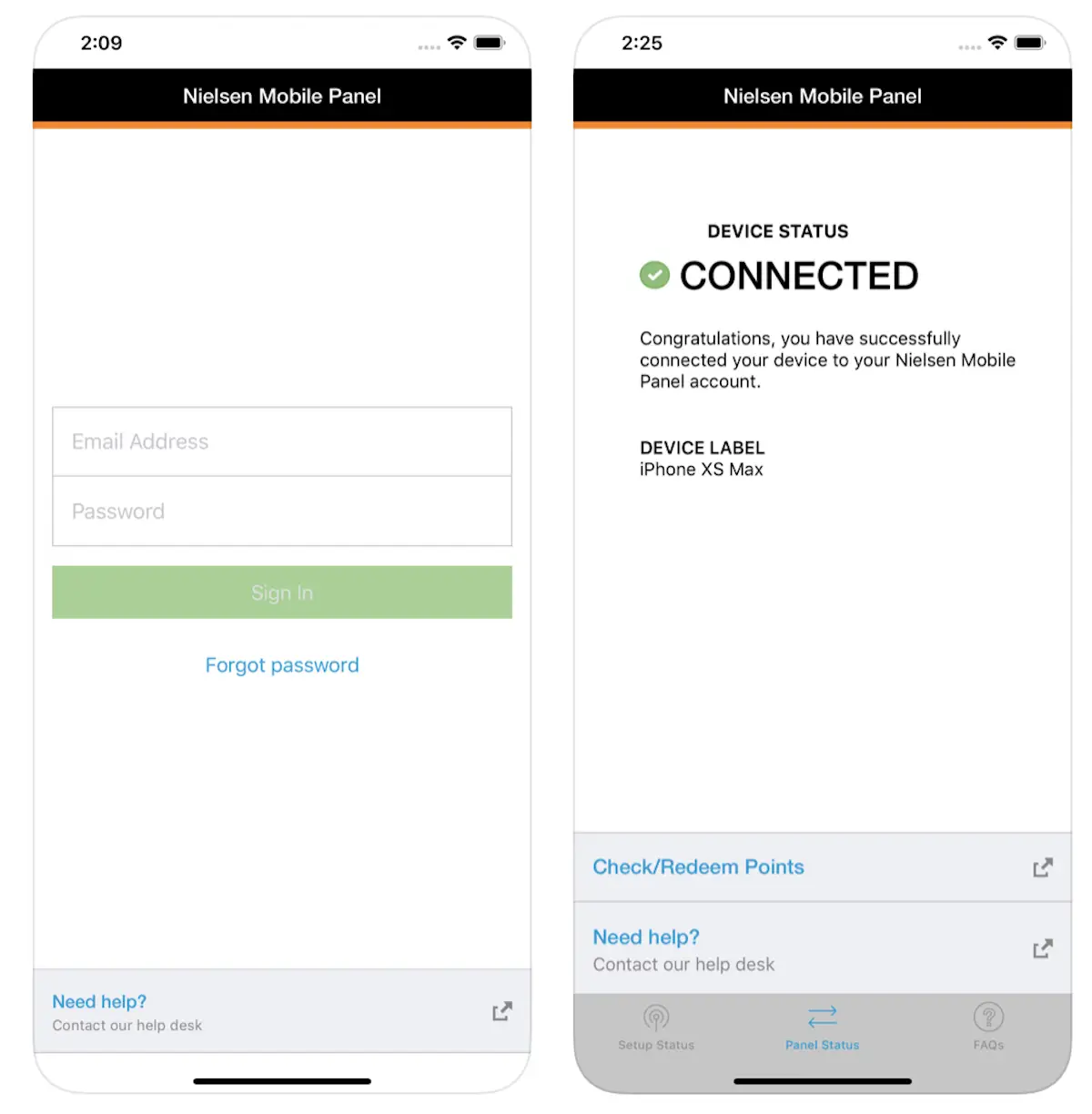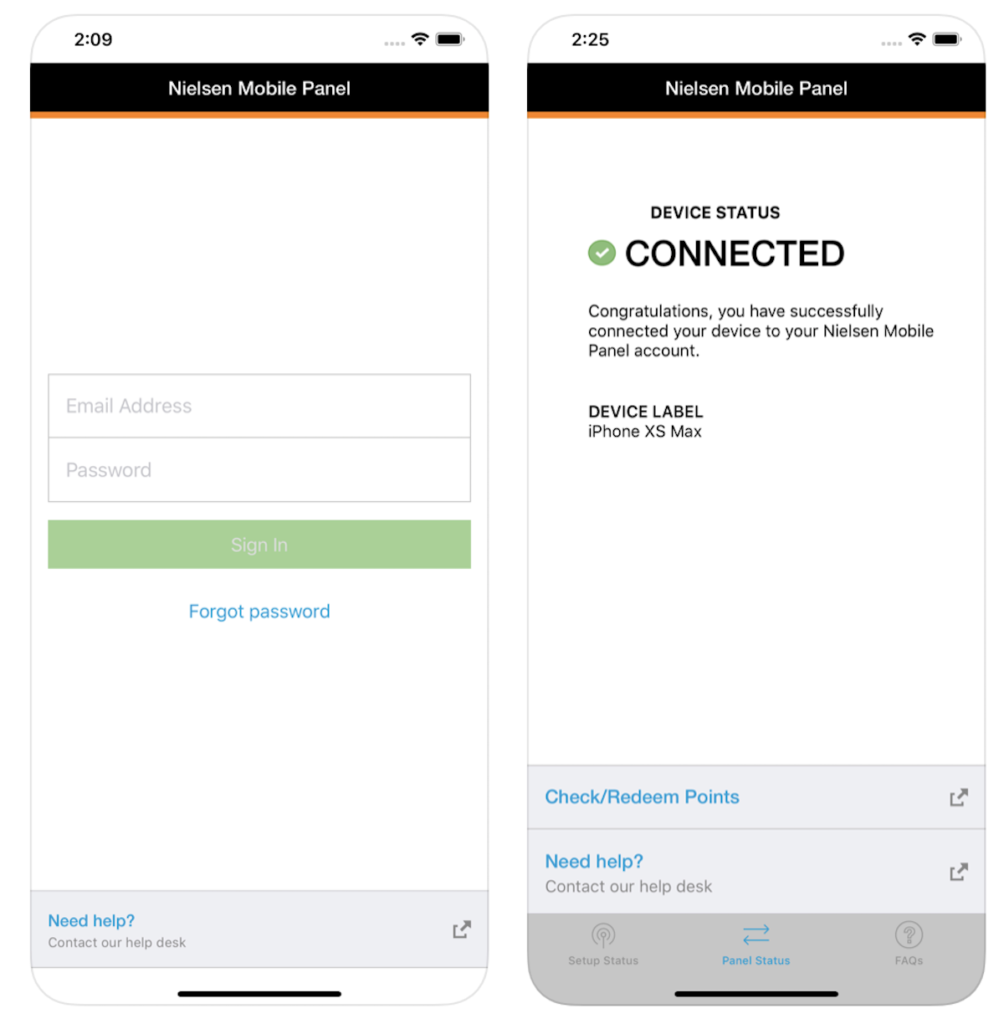 If you are looking for passive income then the app you need to have on your mobile device is Nielsen Mobile.
It not only works on your phone, but also your tablet and laptop.
This app will likely be the next passive income app you download once you learn what it can offer.
This trusted company (that has been around for 90 years) wants to learn how people use the internet and will pay you $50 to download its app.
The best part? You can download it on multiple devices and get paid $50 for each one.
They also offer monthly cash prizes and sweepstakes. You can also earn points that you can be redeemed for Visa Gift Cards or Steam Credit.
Plus, you can get a registration bonus through this link.
Download: iOS | Android | Browser
2. Sweatcoin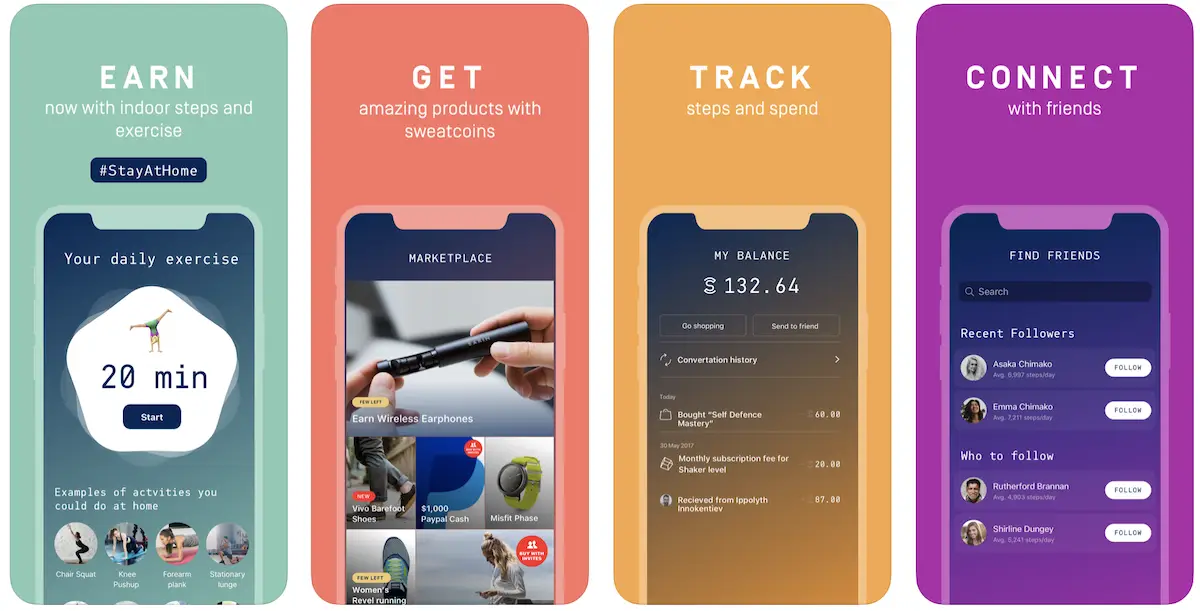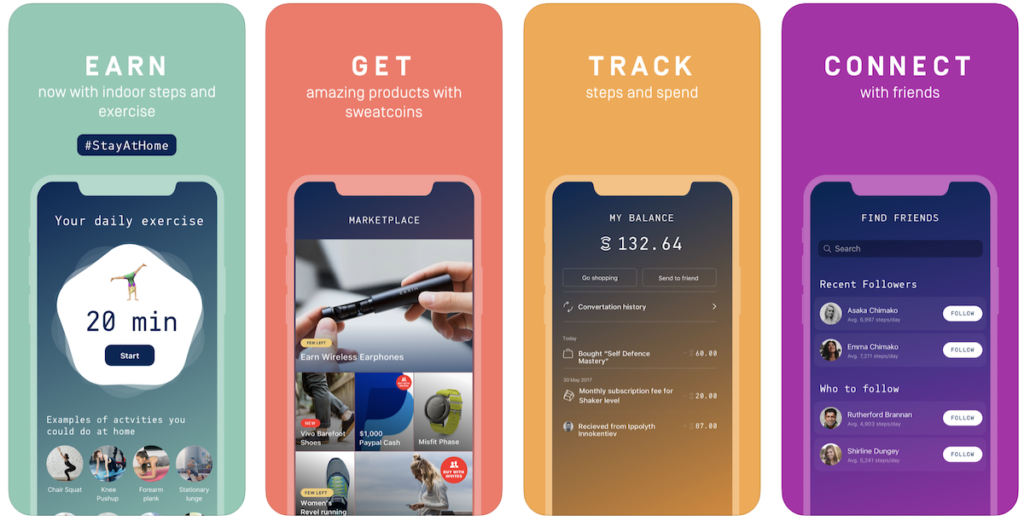 Sweatcoin is another app to make money passively which I've covered in my list of apps that pay you to walk.
If you wanted to get paid to walk, then Sweatcoin is the app for you. You can earn money for walking indoors/outdoors and exercising.
The app will track your steps and give you Sweatcoins, a digital currency, that you can redeem for goods, services and experiences ranging from anti-gravity yoga classes to electronics, watches, running shoes and much more.
This may not be the best app for earning money, but it's super passive and all you have to do is download it and leave it running in the background of your phone.
I have it installed on my iPhone and it doesn't kill my batter either, but I haven't earned a ton with it either.
If it's worth it to you, you can try it out by downloading the app here.
Download: iOS | Android | Browser
3. Drop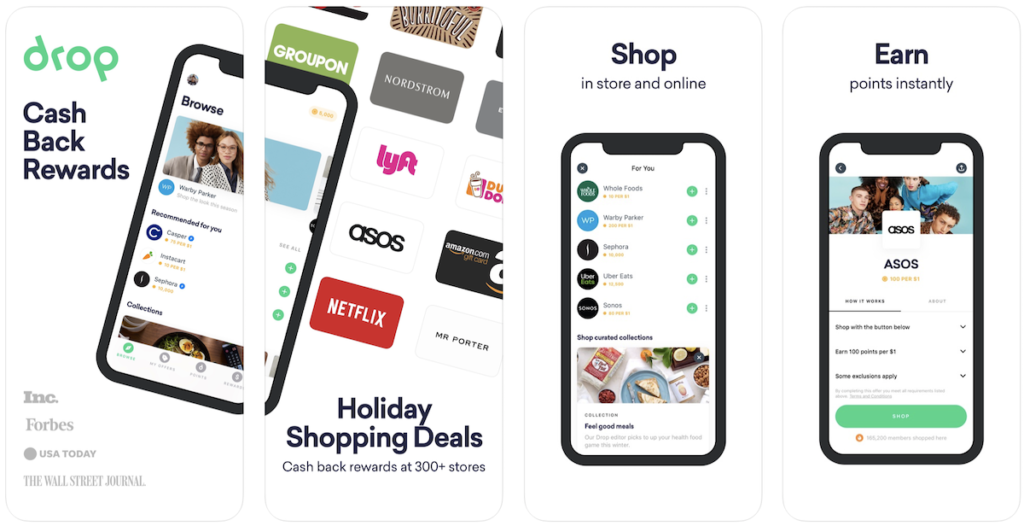 Another way to make passive income is to use cash back apps.
I do it all the time and all it takes is linking your credit cards to an app and every time you shop at one of their stores, you get cash back automatically.
It is pretty passive too, unlike other cash back apps, because you don't need any coupons, no scanning receipts, simply shop and earn gift cards for the things you love.
Plus, if you sign up today you can earn a $5 signup bonus (after you link a credit card).
Download: iOS | Android | Browser
4. Mistplay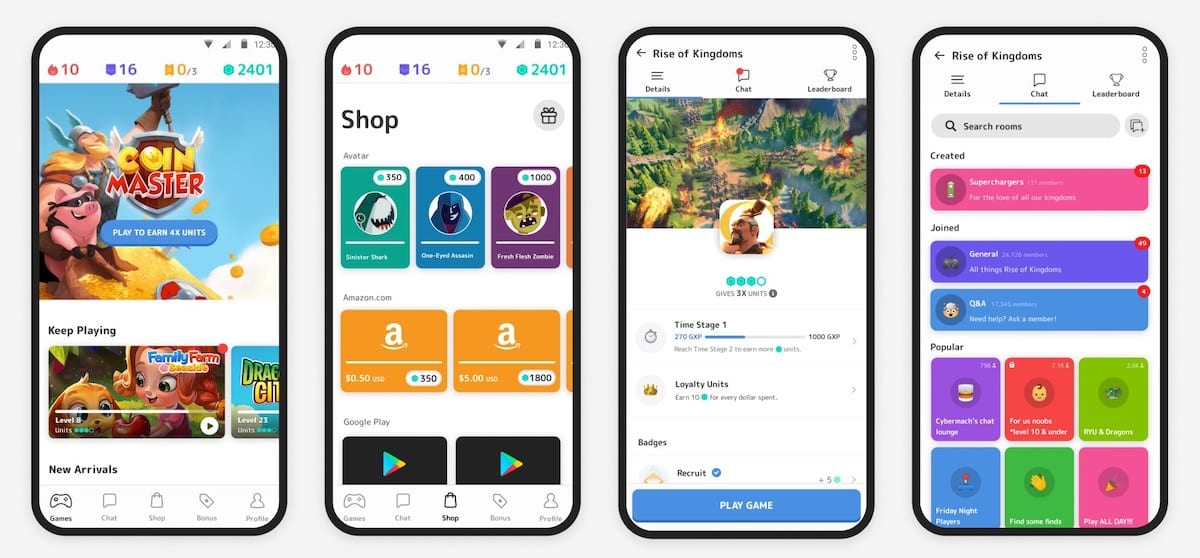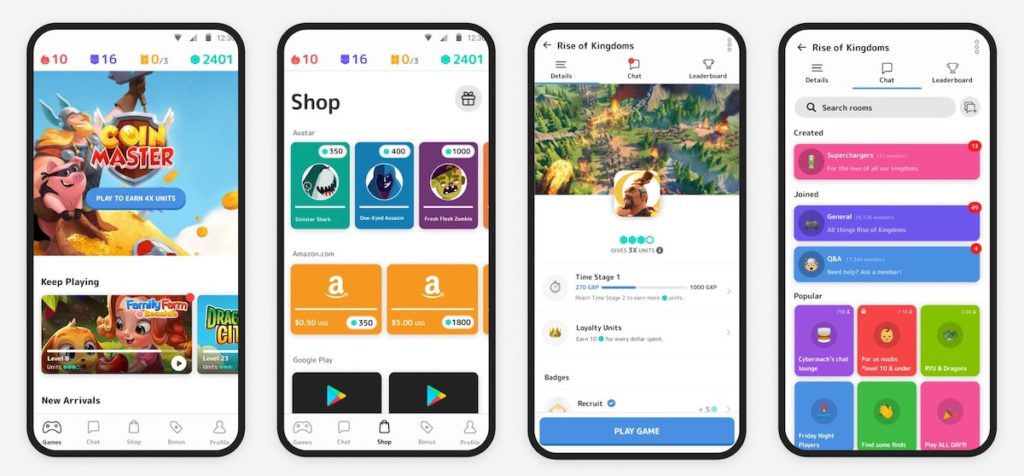 I recently covered Mistplay in my article on little-known game apps to win real money, and I'm still raving about it.
This app is a must-have have if you enjoy playing games on your phone. It will literally reward you with points that you can redeem for gift cards, just for playing games.
But there has to be a catch right?
The only thing bad about this app is that it's only available for Android devices (you can download Mistplay here).
Download: Android
5. Solitaire Cube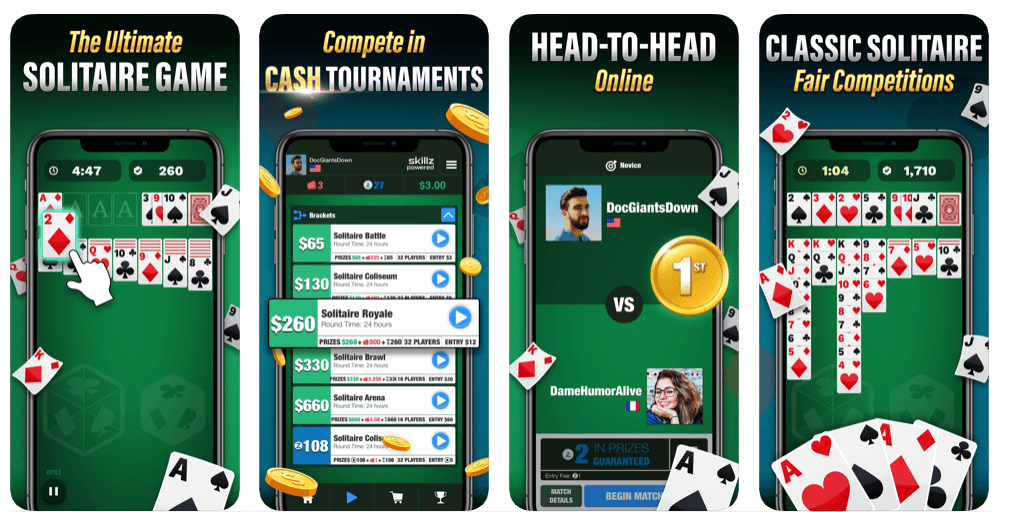 While Solitaire Cube doesn't give you passive income for doing nothing, you do stand to earn some extra cash.
This is another gaming app that'll pay you for playing cards.
Sounds easy? It is.
Solitaire Cube is basically the most addicting solitaire game that allows you to compete in cash tournaments all from your phone.
My favorite way to earn quick money is through the head-to-head online feature. It's pretty much classic solitaire so you won't have any issues getting up to speed.
The only thing is that it is only available in the App Store (sorry Android users).
6. Investing Apps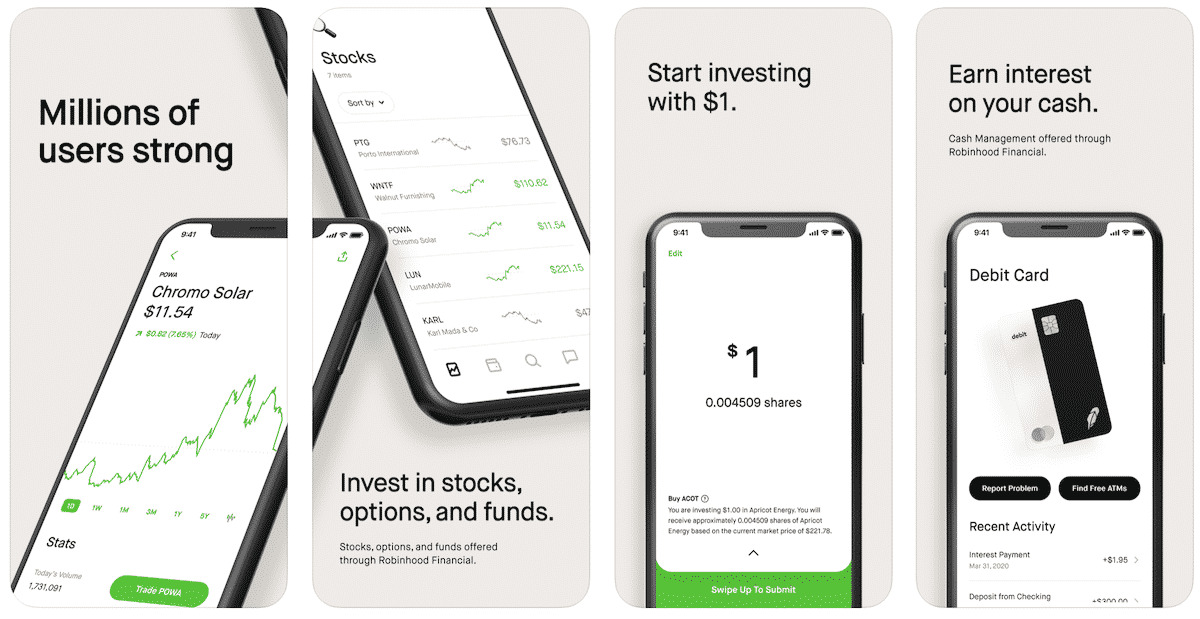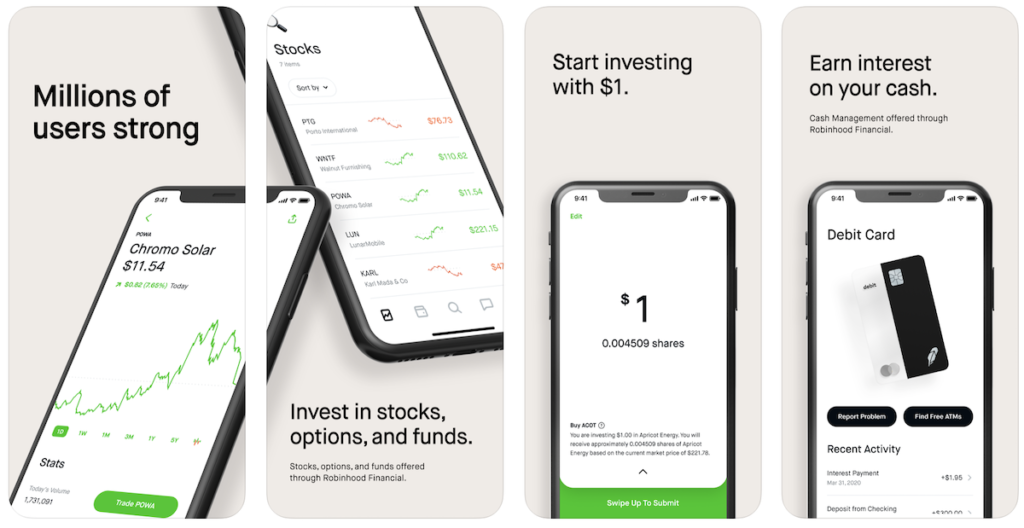 Of course, the best way to make passive income is by investing.
If you fancy investigating investment opportunities, there are some apps that will give you a free bonus to start micro investing.
Apps like Acorns and Stash Invest, give you a $5 welcome bonus.
Or you can actually get a free share of Apple, Microsoft, or Facebook from Robinhood — just for signing up.
You don't even have to add any money to your account, just sign up and you'll receive the free share of stock in your account within days.
You can claim your free stock here (must complete sign up)
Download: iOS | Android | Browser
7. Rakuten (Formerly Known as Ebates)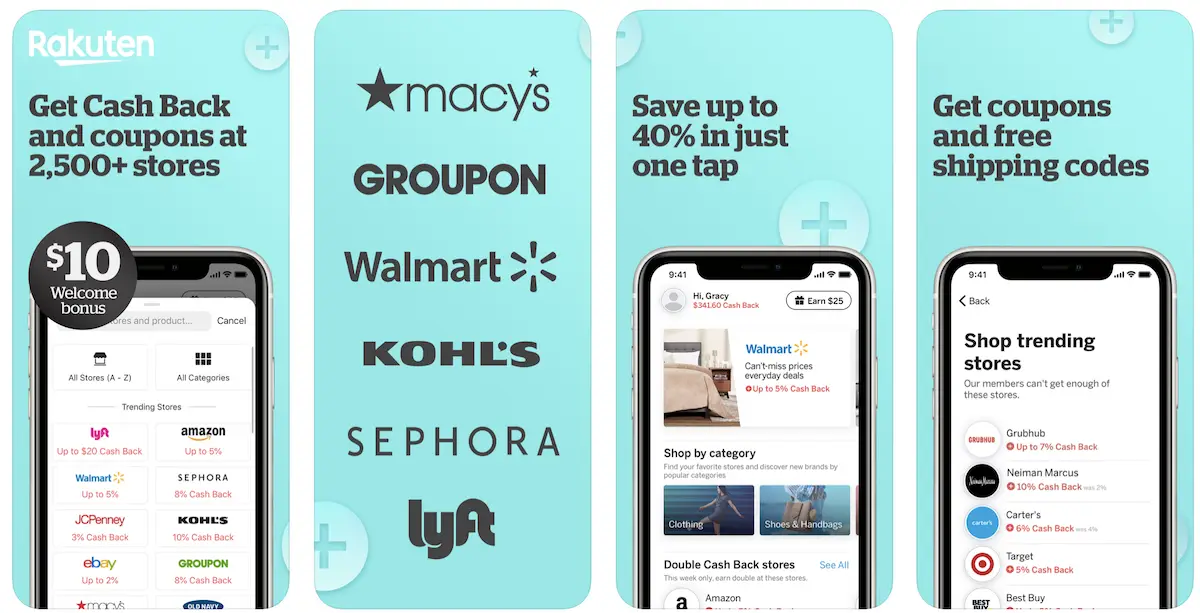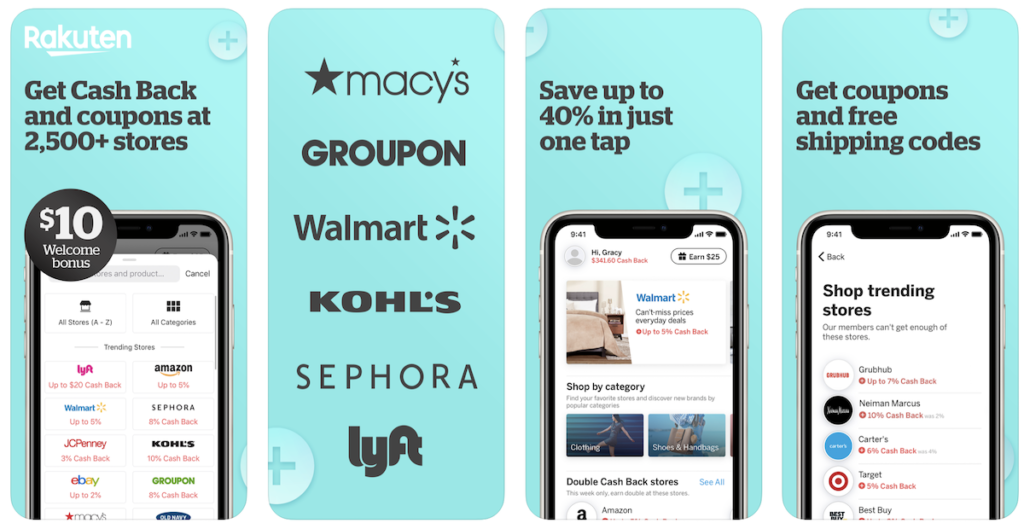 If you are wondering which apps give real money then you gotta learn about Rakuten.
I've been using this rewards app for years, and it used to be called Ebates.
It's actually one of the best money making apps I've reviewed this year.
For starters, you can get a $10 cash bonus just for joining and you'll get cash back at over 5,000 stores.
It has the guaranteed top rates over any cash back app plus you can find exclusive codes and deals with ease.
It's really that simple with Rakuten.
Download: iOS | Android | Browser
8. Fundrise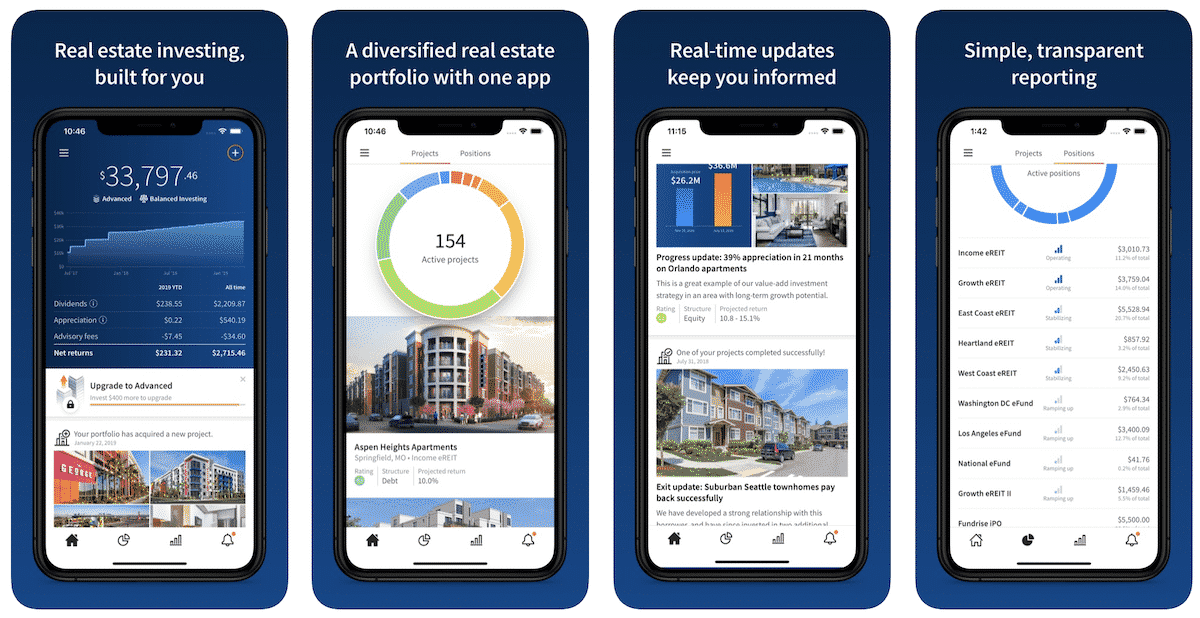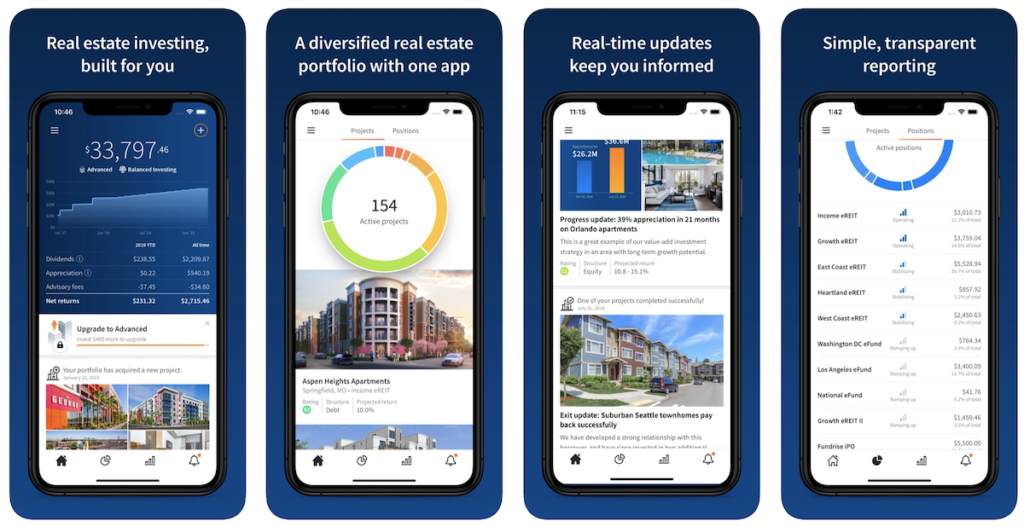 Fundrise is similar to the investing apps I mentioned earlier, but instead you're investing in real estate.
If I had to pick, this is actually one of the best apps that pays real money for iPhone or Android devices.
You're actually going to beat the stock market year after year (proven) with this investing app.
It's pretty simple too, just signup here with your email and create your account.
Answer a few questions and you're on your way to earning 8.7% to 12.4% annual returns in passive income.
Download: iOS | Android | Browser
9. Swagbucks Search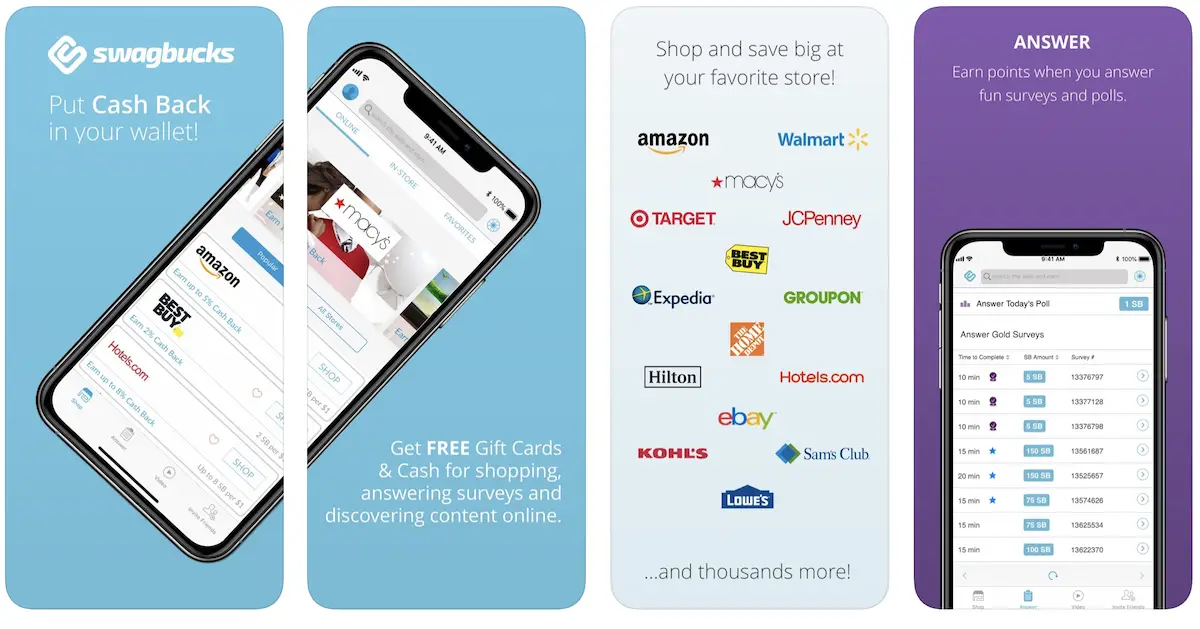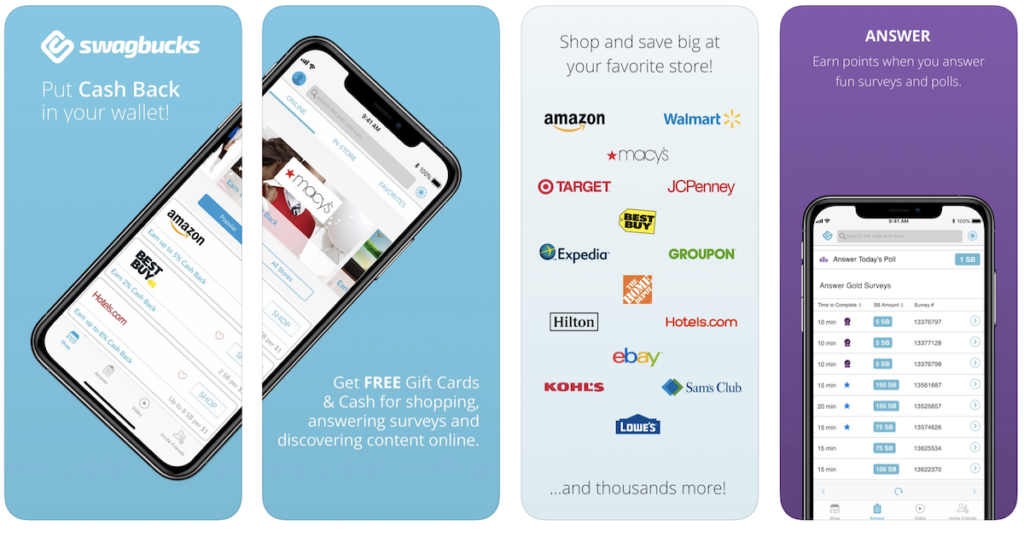 If you're wondering how to make passive income online then you probably heard about Swagbucks.
While you can earn money by playing games, shopping, or taking surveys not many people know that you can earn money passively simply by using it's search engine.
Swagbucks offers you the opportunity to earn cash for just searching the web.
Earn cash for searching for cute puppy pics?
Sounds too good to be true, but you read it right. Just switch from using Google or Bing to Swagbuck's search engine and you'll expect to earn up to $50 per month for active use.
Plus, you can get a $10 sign up bonus through this link.
Start searching the web with Swagbucks and get paid to search the web.
Download: iOS | Android | Browser
10. InboxDollars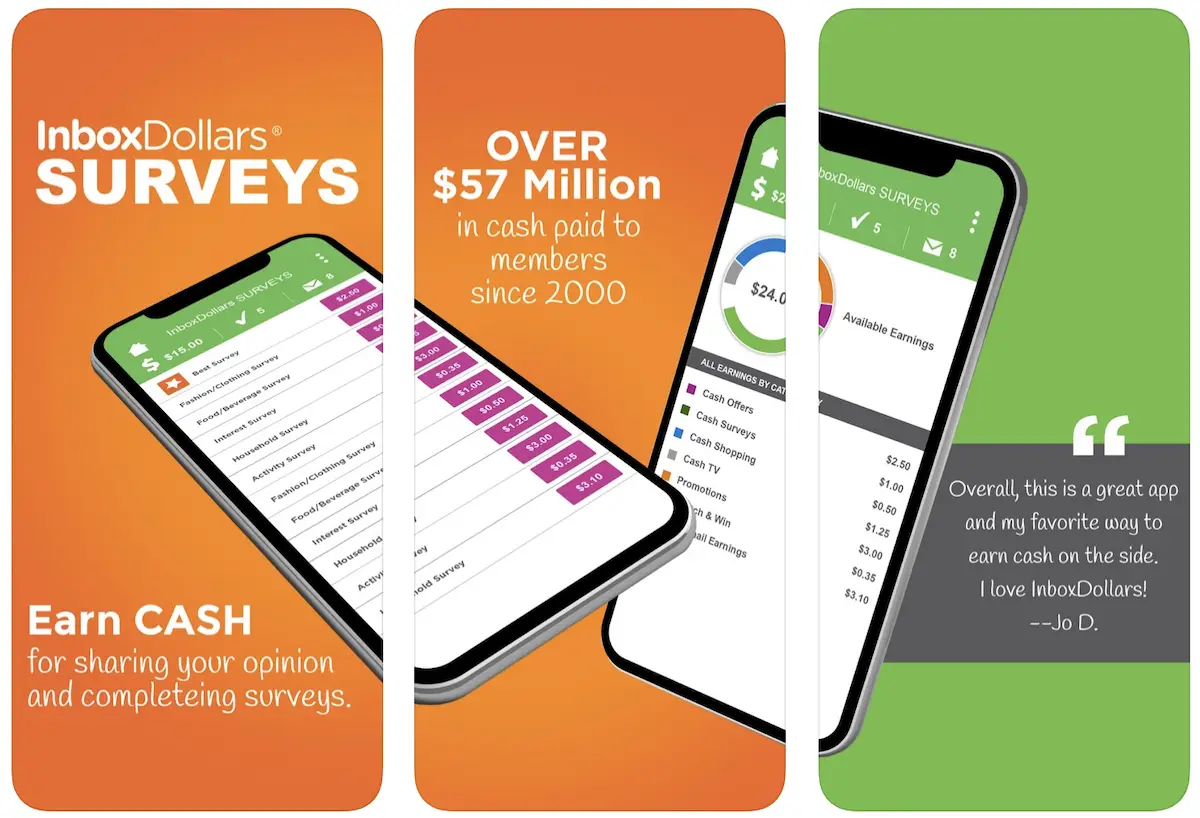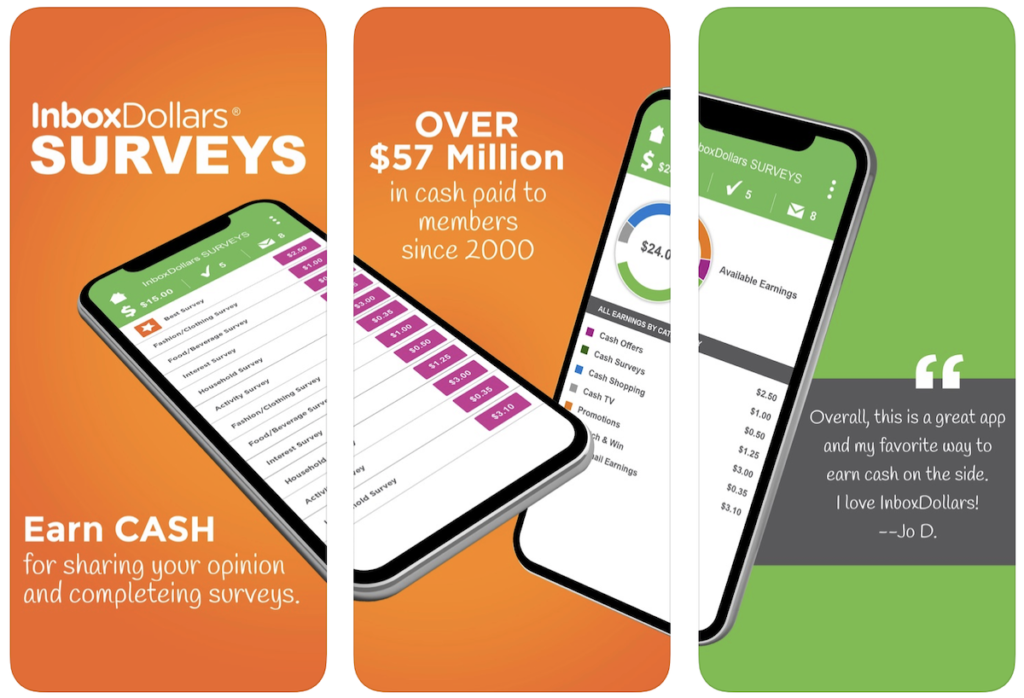 Another survey app that offers you the opportunity to play games for real money is InboxDollars.
If you sign up before the end of this month, they also give you a $5 free bonus just to give it a try.
By spending just 5-10 minutes per day on this (either on your lunch break or during TV commercial breaks) you can earn and earn an extra $50/month just for playing games. They also offer you the opportunity to earn cash for sharing your opinion and completing surveys.
If you are interested in getting paid for taking surveys, you can see some of the best online survey sites here.
Download: iOS | Android | Browser
11. Dosh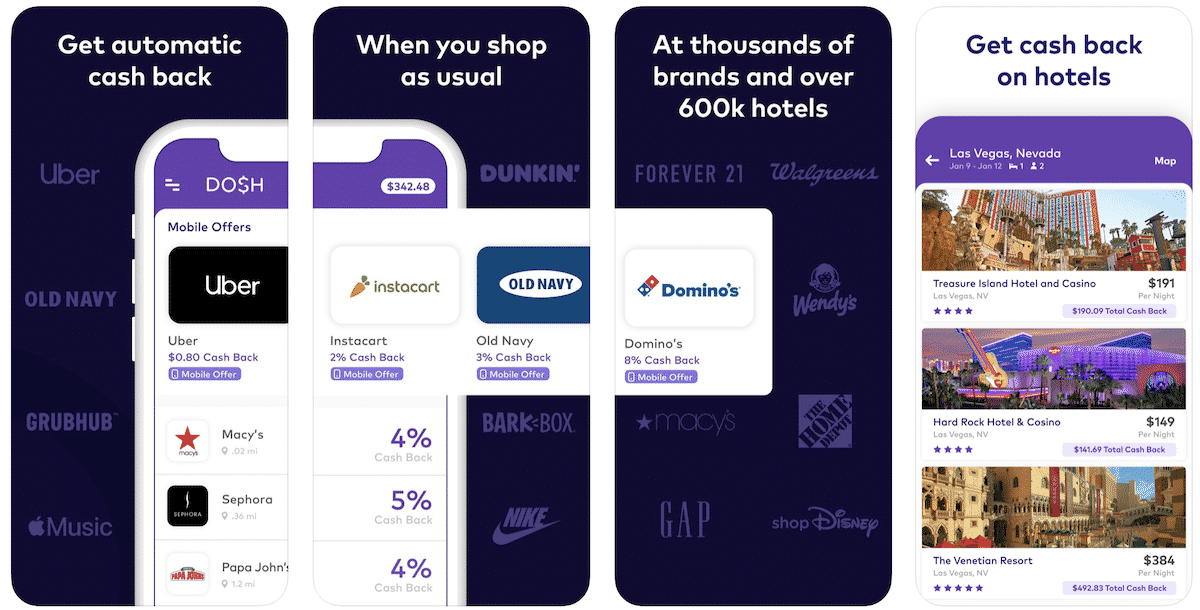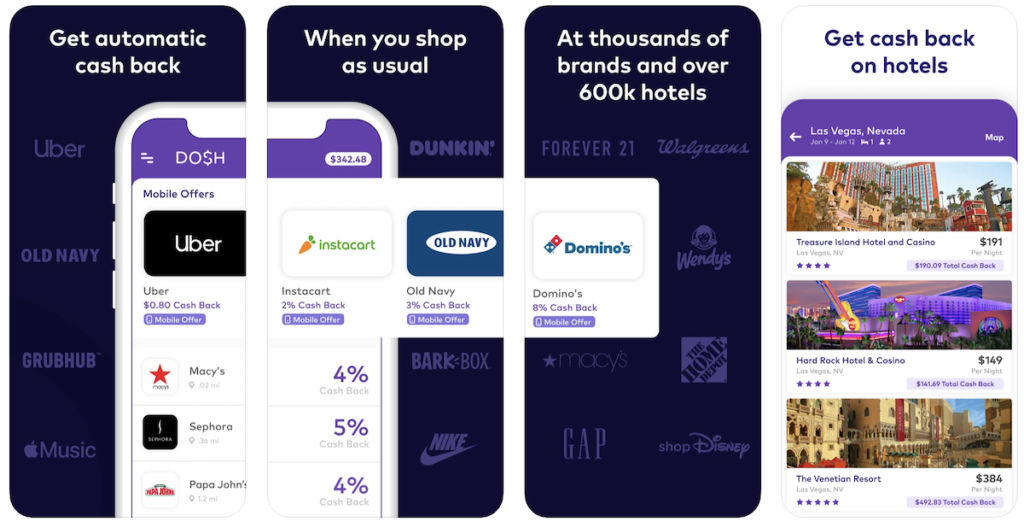 This next app serves as one of the best passive income apps that pays you instantly (and through PayPal).
Do you want to get automatic cash back but not have to worry about scanning receipt after receipt?
That's exactly what the new Dosh app accomplishes and when you shop as usual you can earn a ton of free cash at thousands of brands and over 600k hotels.
Plus, they'll give you a $1 bonus for connecting your first card.
Download: iOS | Android | Browser
12. Truebill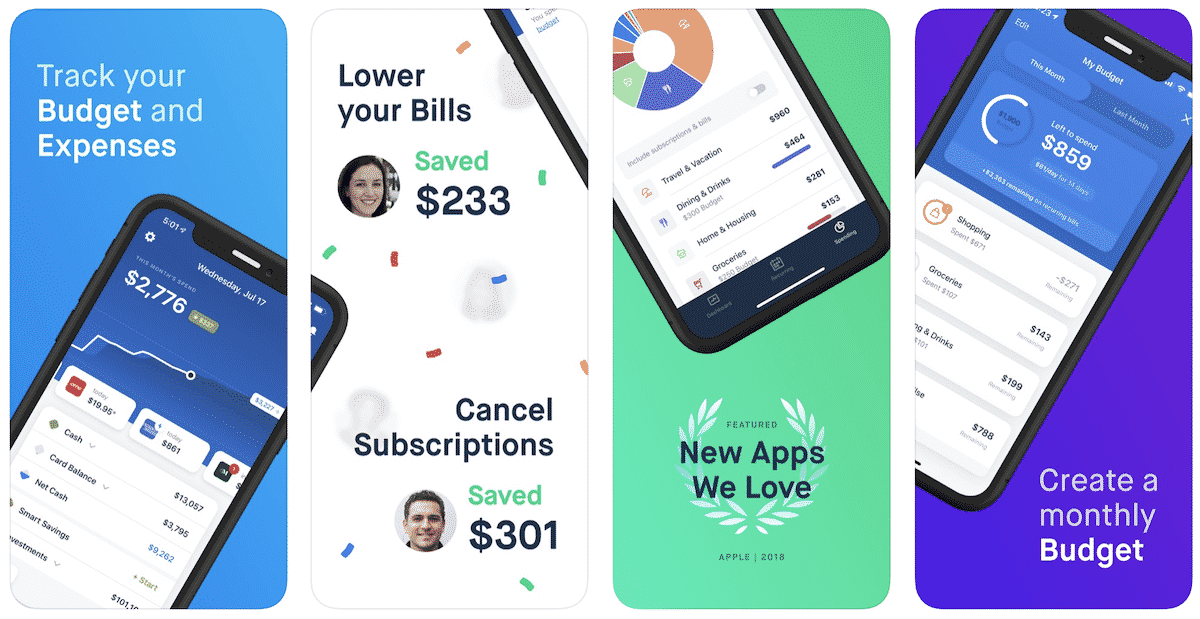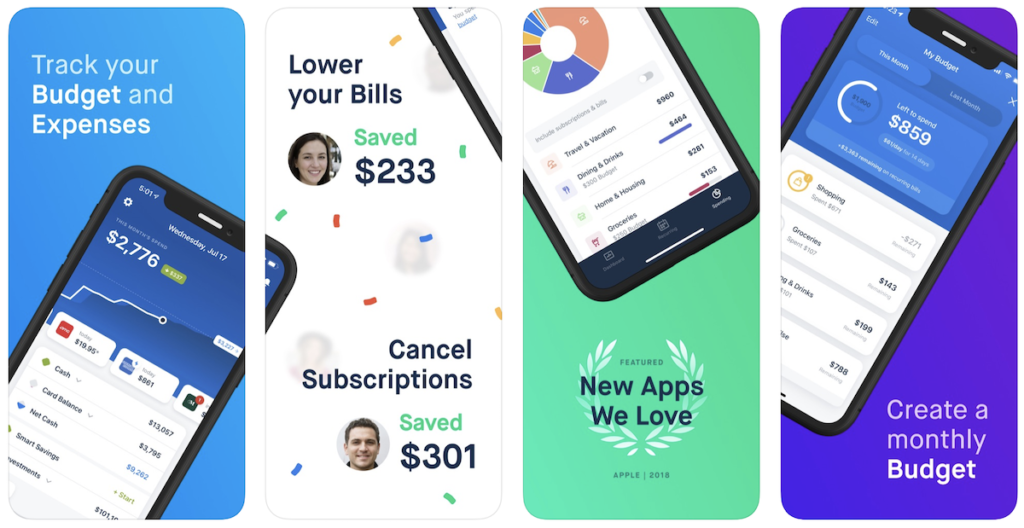 One thing that I've found is that the easiest way to get more money is simply by saving more.
But most people are used to their standard of living, so it can be hard.
That's why I was pleasantly surprised to learn about a new app that automatically lowers your bills and cancels forgotten subscriptions.
Within a week of using it, I saved $230.34 and it's very common among users to save even more.
In fact, this free app has saved its users over $15M to date!
If you wanted to see if they can lower your bills, download it for free here.
Download: iOS | Android | Browser
13. Lucktastic [App Closed Down]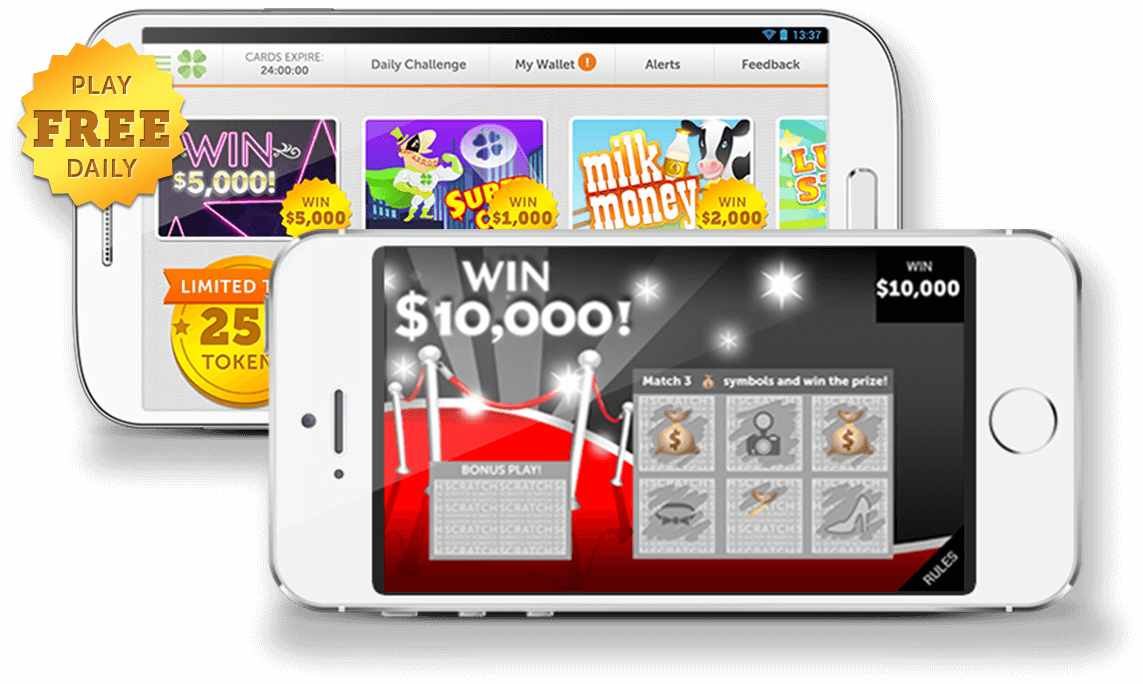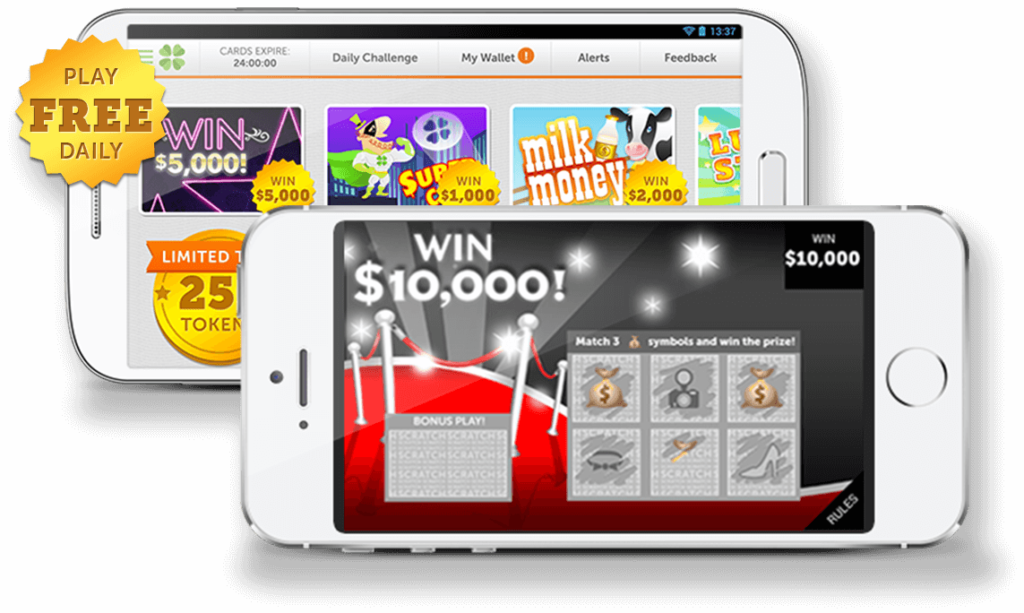 If you love the feeling of buying lotto tickets or scratch-offs and dreaming about the money you stand to win — then you would seriously enjoy Lucktastic.
Apps like Lucktastic offer the same daily scratch-off cards that you find at your local convenience store — but here you can play for free and win real money.
I was hesitant at first but this gaming app has over 327,695+ positive reviews in the app store.
You can win up to $10,000 in card cash prizes and there are daily $500 Amazon gift card giveaways.
The threshold for payout is only $2 and you can get daily opportunities to win big when you download and install the app to make money.
14. Upside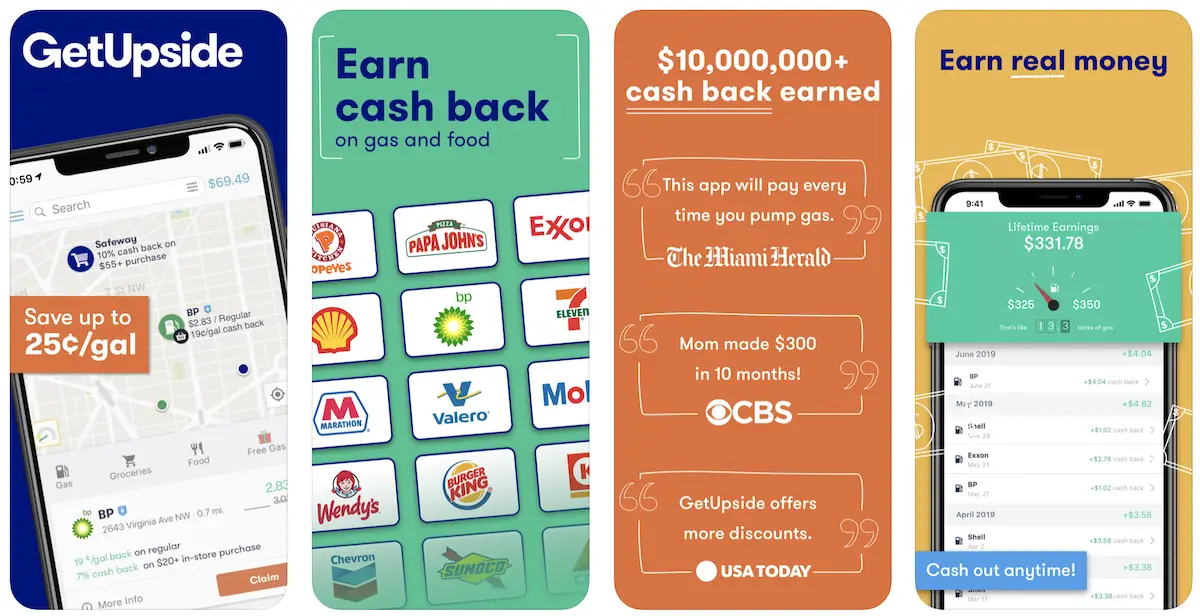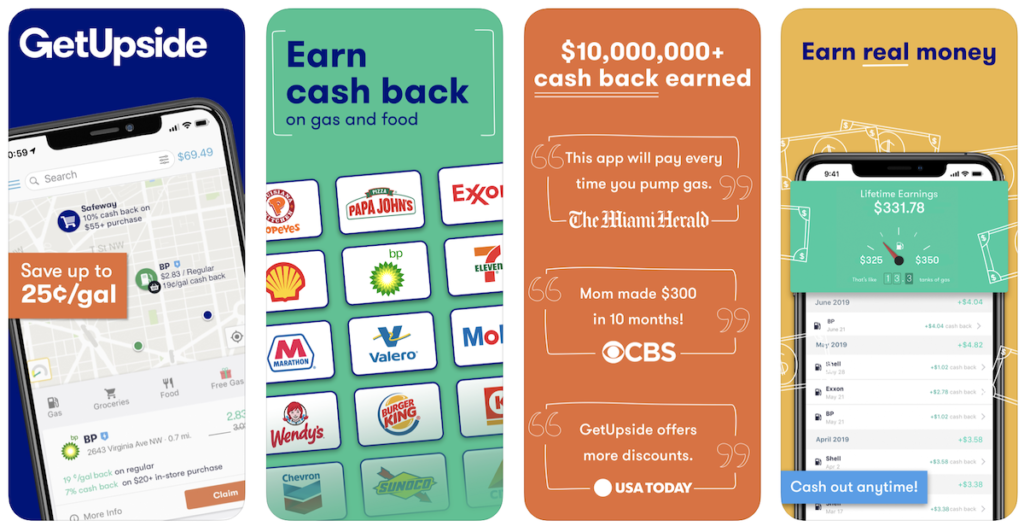 One of the best ways to get free passive income now is simply by getting cash back on things you're already buying, like gas and food.
You may be thrilled to learn about Upside which lets you earn money back on your gas purchases.
It's really that simple and you can earn real money.
Download: iOS | Android | Browser
15. Shopkick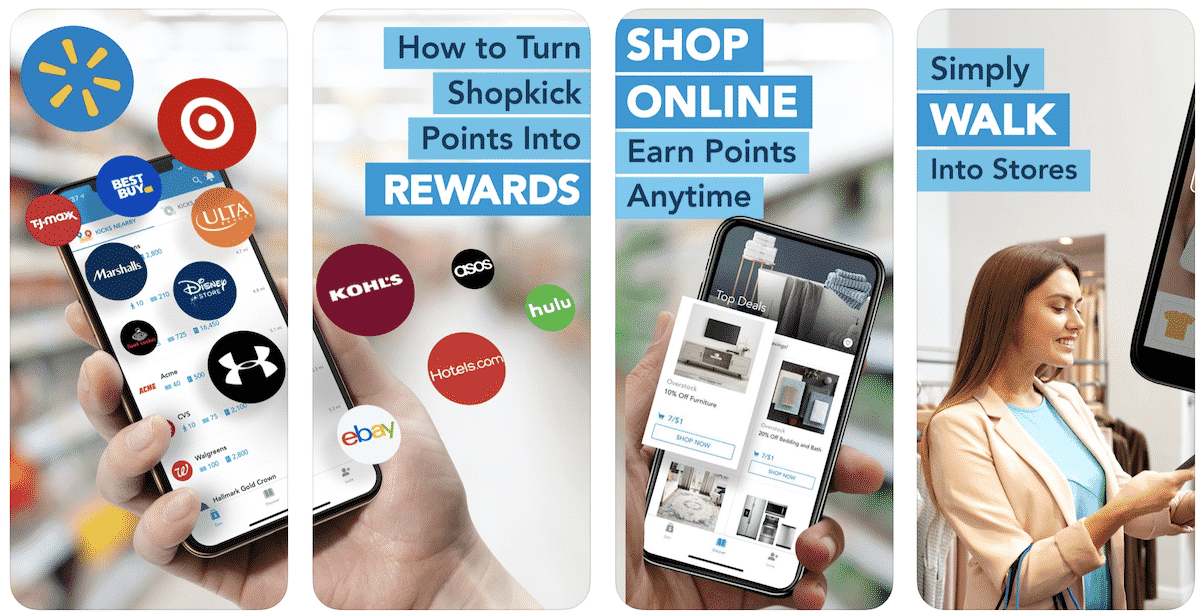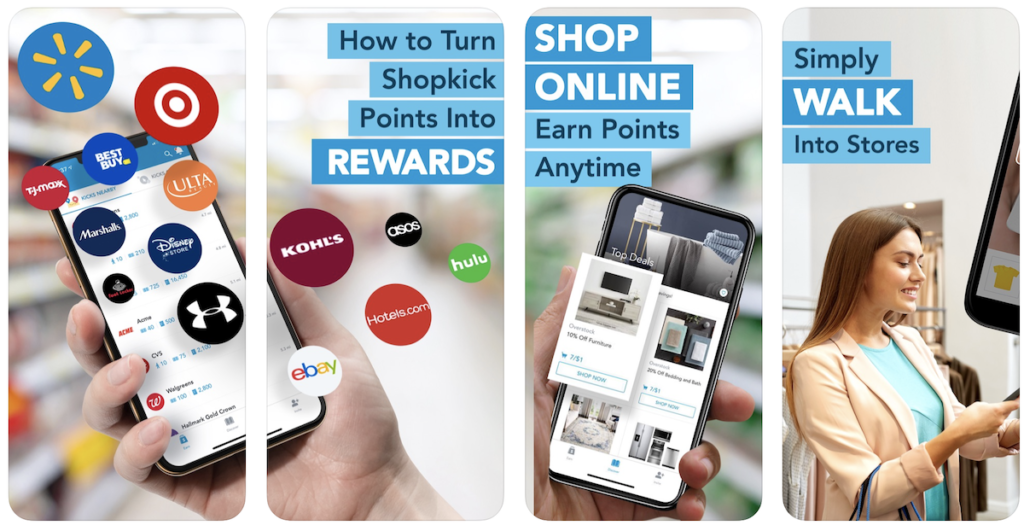 Next time you step into any retailer would you prefer earning free gift cards just for having an app installed?
Well, if so then you should learn about the Shopkick app.
Shopkick is the free passive income app that rewards you for simply walking into stores.
Earn reward points (we call them kicks), then redeem for a wide selection of free gift cards. That's it!
Download: iOS | Android | Browser
Frequently Asked Questions
What is Passive Income?
Passive income is separate from your regular earnings, passive income is money you earn with little to no effort usually done by completing a few (or more than a few) actions upfront and then reaping the rewards over time with little maintenance later. In a simple form, that means is your money is making money for you or you are making money while you sleep.
I want you to keep reminding yourself that the amount of money you get from passive vehicles does not matter. What matters is that passive income is passive income, and the goal is to increase the amount you earn from 0% to 0.1% to 0.2%, or $1 to $2 to $3 and so on. Also, this will be a long term effort to increase your wealth, not a get rich quick plan.
How Can You Earn Passive Income with Apps?
This is a legitimate way to generate passive income simply by downloading an app on your devices. You'll want to stick to apps that have good reviews by users and is known for paying out (and on time). The most popular passive income apps are ones that pay you to walk, game apps to win real money, survey apps, and money-making apps.
Are Passive Income Apps Safe?
The passive income apps listed on this article are all 100% safe. Each app listed within this article uses security and data controls to keep your information safe. When trying new passive income apps, be sure to do your research and read user reviews on the app store before using it (and potentially wasting your time).
Conclusion on the Best Passive Income Apps
Earning passive income with apps isn't that hard.
The best free passive income apps are ones that require little effort and have a good rating on the Google Play Store or App Store.
That's how you know which apps are the best for payout and won't scam you.
That being said, all of the apps above will earn you passive income and have been tested by me personally and do payout (some via PayPal).
For you: What passive income apps did I miss? What are you favorite money income apps?