Teens can easily find a side hustle in these days of the gig economy and ecommerce. Obtaining a side hustle can help teens by leading to a lot more opportunities down the road. In fact, a side hustle can even help boost a college application to show work experience. Even if you don't plan on attending college, there are a lot of lessons you can learn about business and life with a side hustle.
If you're not sure what side hustle to pick up as a teen, our guide includes a list of 20 of the best side hustles to choose from. You should also take a moment to consider what you want out of a side hustle, but more importantly, what you're going to do with the funds from your side hustle once money starts flowing in.
Are you ready to find out what your next side hustle could be? Let's get started.
Why Should Teens Have a Side Hustle
Teenagers can learn a lot about themselves, money, and supporting themselves on their own by getting a side hustle. For example, side hustles can:
Jumpstart your income
Allow you to gain experience in the workforce and in the world
Give you experience in managing income from a side hustle
Help you pay for expenses
Pay or help you pay for a car, insurance, gas, and maintenance
Allow you to enter the workforce without the pressures of supporting yourself on a full-time job.
Did you know that nearly half of gig workers use the gig economy as the primary source of income? That means you could easily turn your side hustle into a full-time job with the right approach.
What to Consider Before Choosing a Side Hustle
Before you take a look at the list we've included below, take a moment to consider the following questions. Write down your answers and/or keep them in mind as you look over our list.
How much time/effort/money/resources do you want to invest in your side hustle?
How long will you commit to this opportunity?
Are you looking for a side hustle you can do in person, or something you can do primarily online?
What are your short- and long-term goals for your side hustle?
How can this side hustle help you in the future besides earning money?
As easily as a side hustle can turn into a full-time money-making opportunity, there's nothing wrong with switching between hustles to learn more about what you like to do.
21 Best Side Hustles for Teens
These side hustles are great for teens, but they can also be lucrative opportunities for college students as well.
1. Manual Labor Gigs
Ecommerce might be gaining ground, but there's nothing like manual labor to earn extra money. You can do a lot of things to earn extra money with manual labor, such as cutting grass, helping people move, shoveling snow, cleaning up a yard, or picking up dog poop. These tasks are much easier accomplished by a younger person with lots of energy.
Resources: TaskRabbit and other apps
2. Flipping
The basic concept of flipping is taking something you own and no longer want and selling it. This could include objects such as household goods, sporting equipment, or even antiques. Flipping can teach you how to negotiate as well as profit off things you don't want anymore.
Resources: Facebook Marketplace, Craigslist, Decluttr, Mercari
3. Sell Photos Online
Selling your photographs can be a great way to earn passive income. You can sell the pictures you take as stock photography as well as whatever other photos you want to sell to make some extra money.
Resources: Shutterstock
4. Participate in Local Events
Many of the events you attend in your area need volunteers and paid staff members to help make it all happen. You can also participate in programs such as lifeguarding during the summer, or refereeing local sporting events throughout the year. Many of these events can be a one-time thing, or they can be seasonal as well.
Resources: YMCA, non-profits, local businesses
5. Walk Local Dogs
If you love dogs, this side hustle is a no-brainer. You can get paid to meet new dogs and even make some new friends along the way. If you like walking dogs and may even be considering getting a dog in the future, this opportunity is for you.
Resources: Rover.com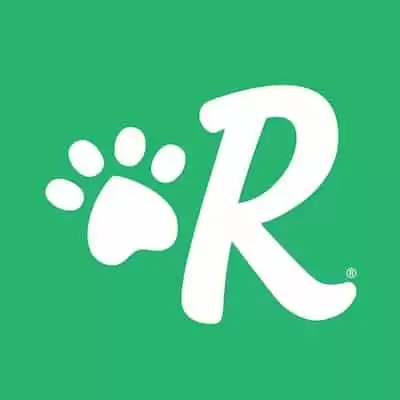 Rover
Why not start your own business instead? When you list your services on Rover, you get access to thousands of dog owners near you who are looking for the perfect dog walker.
Become a Dog Walker
6. Create Arts and Crafts to Sell
The crafting world holds numerous opportunities for creative teens. You can use your resources to not only pass the time, but earn money as well.
Resources: Etsy and eBay
7. Buy a Vending Machine
Teens may be more experienced with using a vending machine than investing in it, but there's passive income to be had in vending machines. You can easily start out with one machine and grow your inventory from there. Investing in vending machines allows you to get out of the house and travel.
Many people who invest in vending machines go on to buy laundromats for passive income as well.
Resources: BizBuySell
8. Deliver Food, Groceries, and People
Bringing food and groceries to people can help you earn money for college or creating a separate business of your own. There are many ways you can earn money by delivering food and/or groceries, with more development within the industry since the pandemic.
Resources: Uber and Lyft, DoorDash, Instacart, UberEats
Earn around $500 per week
Our pick for best gig app
9. Social Media Manager
Social media is part of many teens' lives, but it can also be the start of a successful marketing/advertising career. If you enjoy social media, you can manage a company's accounts in order to increase followers as well as the overall social media presence overall. Plus, you'll get to earn money at the same time.
Resources: Fiverr
10. Retail Arbitrage
Savvy shoppers will enjoy this side hustle, where you can earn money by buying products at clearance prices and then reselling them on Amazon and/or eBay. As long as you can research prices, anyone including teens can be successful at this side hustle.
Resources: Local retailers, Amazon, eBay
11. Babysit
Don't underestimate the continued need for babysitting. The best part of babysitting is that it can be for a short span of time and you get to interact with kids. On the other hand, it may include cooking and/or cleaning. Getting certified in CPR and first aid should be part of your plan for preparing for this side hustle.
Resources: Care.com
12. Tech Support
If you find yourself particularly techy, helping older folks (or even technologically-challenged peers) with their technology needs can be a great way to earn extra money. You may be called on to troubleshoot issues or even install equipment.
Resources: Senior centers
13. Flip Websites
Flipping websites for a living might seem like a practical joke, but it can be lucrative if you have an eye for websites. With just a little investment in terms of money and time, a website you purchase for cheap could end up paying off in terms of huge dividends down the road.
Resources: Flippa, Empire Flippers
14. Social Media Influencer
Maybe you don't want to manage a social media account for a business. You can also become a social media influencer instead. Companies will pay you for various types of content you produce, depending on what/who you're representing.
You can also be paid for affiliate links from brands you probably already purchase. As more and more companies move to ecommerce, the need for social media influencers will only increase.
Resources: Facebook, Instagram, YouTube, Twitter
15. Post Content on YouTube
Amateur filmmakers can create a genuine side hustle by producing and monetizing videos on YouTube. You can create tutorials, how-tos, and other instructional content to share with others and make money at the same time.
Resources: YouTube, Wyzant
16. Become a Mystery Shopper
Shopping enthusiasts will love this opportunity to earn money by doing what they love. Mystery shoppers can obtain assignments to earn money for completing certain tasks as a secret shopper. Opportunities may not be enough to support a full-time income, but they are great for teens looking for a side hustle.
Resources: EasyShift, Secret Shopper, Field Agent
17. Create a Blog/Website
Love to share your opinion online? Write about what you love by starting your own blog and website. Through this website, you can earn through affiliate links and other content you charge for. You can even build up the website and sell it in the future.
Many bloggers use their own websites to also get paid to write. If you can create a successful website with the content you write, it's a great way to showcase your talent for opportunities for full-time work. Many writers successful in the industry start out this way before landing a high-paying full-time job that may even be remote.
Resources: Bluehost, WordPress, Wix, GoDaddy
Earn around $1,000 for every 30,000 page visits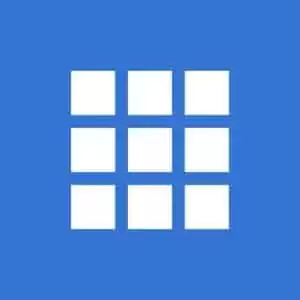 Bluehost
Affordable hosting plans from $2.95/month
Top-notch 24/7 customer support available
Free 1-year domain, CDN and SSL cert
Website builder tool with 300+ templates
Start a Blog
18. Live Stream Your Game Play
Many teens love to play video games. If you're an avid video game player, you can stream your gameplay through various sources, and even earn money through ads. As fun as video games may be, it can be even more rewarding to watch someone who excels at a game for entertainment.
If you gain a large enough subscriber list, you can also earn money by charging people if they want to watch you. The best part is that you can still play your games, just with a paying audience.
Resources: Twitch, Beam, YouTube Gaming
19. Graphic Design
Teens with an artistic talent can save for college by putting their graphic design skills to work. Graphic design can help teens create branding and marketing content for any business looking for these services. Many graphic designers work with T-shirts, flyers, logo, handouts, business cards, hats, stickers, etc.
Side hustles in graphic design can be low cost, depending on what software and materials you work with. These opportunities can also be a great way to express yourself and help brands get their message across to customers in a creative way.
Resources: CafePress
20. Participate in Focus Groups
Stating your opinion can be a rewarding experience, both in terms of influencing a brand and earning compensation for your time. Focus groups offer teens the opportunity to talk about what you think of a brand, service and/or product.
These days, teens can earn from focus groups either in person or online. There's no experience necessary and all you have to do is answer screening questions truthfully. Focus group opportunities and using survey apps are not necessarily a steady source of income, but they can be a great way to earn extra money for a few hours of your time.
Resources: Swagbucks, Survey Junkie, InboxDollars
| | | |
| --- | --- | --- |
| | | |
| | | |
| | | |
| Avg. Payout: $0.50 - $3.50 per survey | Avg. Payout: $0.30 - $3.00 per survey | Avg. Payout: $0.50 - $3.00 per survey |
| | | |
🏆 HIGHEST PAYING
Avg. Payout: $0.50 - $3.50 per survey
Avg. Payout: $0.30 - $3.00 per survey
Avg. Payout: $0.50 - $3.00 per survey
21. Sell Candles at Home
Candles are something almost everyone enjoys, but do you like to make your own candles? If you do, you might be able to turn your candle-making hobby from a pastime into a part- or even full-time job.
Resources: How to Make Candles to Sell
What to Do with Your Side Hustle Money
Determining what to do with your side hustle money should be part of your plan before you even start hustling. You can do a lot of things with your side hustle money, but here are a few ideas for you:
Save your money in a high-yield savings account
Invest in the stock market, cryptocurrency, mutual funds, bonds, REITs, ETFs, real estate, etc.
Pay off any credit card debt you may have
Put your money towards a college fund
It never hurts to spend some money on yourself either. After all, you're the one who worked so hard for the money!
Keep the Hustle Going
Side hustles offer teens and people of all working ages opportunities to learn more about themselves as well as the world around them. Side hustles can lead us to new networking opportunities, where we meet people passionate about the same things we are. Above all, a side hustle works best as inspiration to try new things and see where they lead you.