If you live in a small town, it may seem like your opportunities for financial growth are limited. This is simply not true.
Regardless of your location, you can find financial success. If you're a little ambitious and creative, you can make money in a small town.
Your small town may not have large companies and corporations with hundreds of employees. But if you know where to look, there are still plenty of options.
One advantage of working or trying to start your own business in a small town is that there may be little competition. There's also often limited redundancy in places that are geographically isolated or have a small population.
Choosing the right opportunity to close a service gap can lead to great success!
How to Make Money in a Small Town
There are several options when it comes to finding ways to make money in a small town.
One is to open a brick-and-mortar business that offers a service that's not otherwise available in that location. The benefit to this is that your competition is minimal.
Convenience sells. Many people are tight on time and would prefer to find goods and services they need without the hassle and time commitment of traveling to the next big city to get it.
Another option is to offer a service to local residents. There are many options available in this niche. People need work done. Consider your skillset and think of the ways you can market it.
If you can't think of an idea that keeps you working directly within your small town, you can still find options to make money through online ventures and side hustles. Online opportunities for money-making are virtually unlimited.
Here are some terrific ideas that can help you figure out how to make money in a small town. Most of these options are fairly easy to start up, require little initial investment, and can generate great returns:
1. Charge Scooters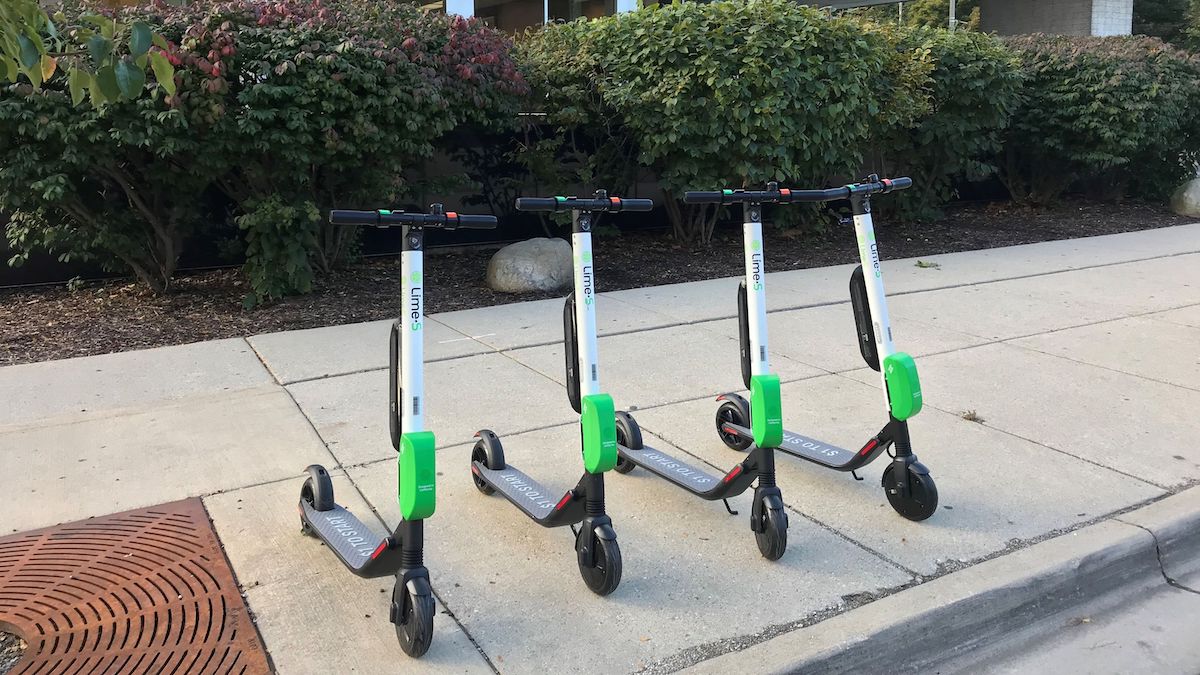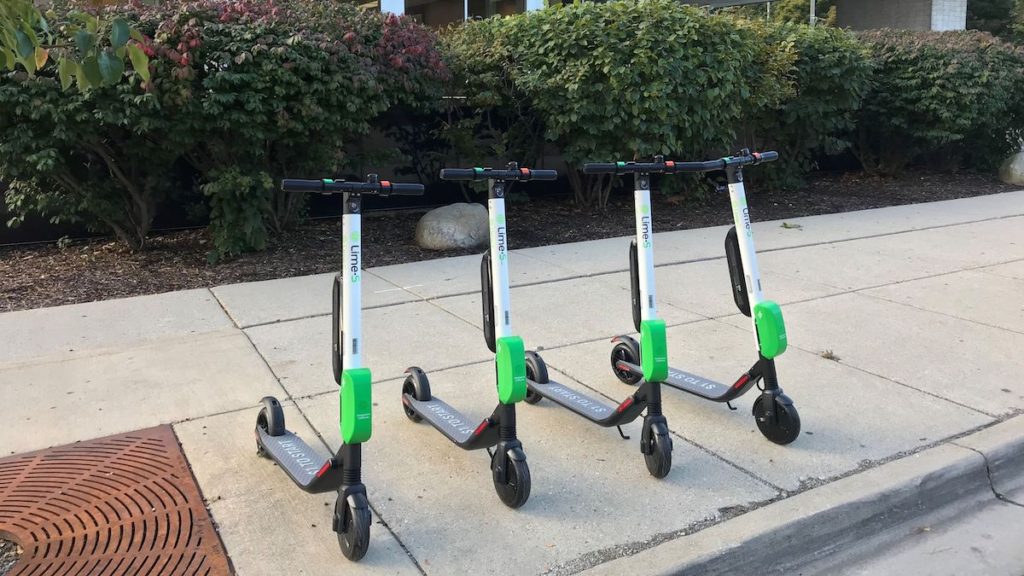 Do you know what Lime Scooters are? Odds are that you have seen them throughout your town recently. The proliferation of rental scooters is taking over and you are set to profit through a new side hustle.
If you wanted to make money charging electric scooters you can earn anywhere from $50 to $100 each night. On average, people that charge 10 scooters per night can earn this amount and each scooter takes around 4 to 5 hours to charge.
Most people who charge Lime Scooters aren't doing it to get rich but it is another side hustle idea that does pay. Another $100 earned each night adds up.
2. Childcare
Finding quality childcare options is a priority for parents. If you enjoy working with children, establishing yourself as a skilled babysitter, nanny, or daycare provider is a great option. For example, you can find babysitting gigs on Care.com, UrbanSitter and Sittercity.
This is something you can do in your own home, in leased or purchased space, or in other people's homes.
There's little overhead for this type of business, in general. However, establishing a licensed daycare setting may take some investment on your part to get certified, registered, and inspected.
3. Home Cleaning Business
Are you meticulous? If you don't mind cleaning, and enjoy seeing the benefits of your labor, consider offering cleaning services.
This is another type of business that is easy to establish, requiring only a small investment on your part that you should have quickly returned in your profits.
For people who are too busy or hate cleaning, this is a very valuable service. Offering services to the elderly or those who have physical challenges making housekeeping difficult can be a great niche.
4. Online Opportunities
Think carefully about your skillset. Are you a good writer? Are you very organized?
You may be able to find opportunities for freelance writing, editing, proofreading, or developing content for websites. Or maybe you could offer services as a virtual assistant for billing, shipping, and scheduling tasks.
The online opportunities are endless, and you shouldn't feel limited by your geography.
5. Auto Detailing
If you're detail-oriented, you can offer auto detailing services. A mobile auto detailing service that travels to someone's home or place of employment could be a terrific idea.
This type of business requires little investment, and you can get started with a vacuum and a hose. Just make sure your customers have electricity and water available in their location, and you're all set to get started.
6. Lawn Care or Snow Removal
These are services that many people cannot live without. If you're strong and able-bodied, then taking care of lawn needs requires only the investment in the proper equipment. In areas where snow removal is a necessary chore, having a plow truck can open many opportunities for you.
7. Party Planning
Are you especially good at planning parties? Perhaps you have catering skills.
Establish yourself as the go-to person in town for attending to all of the details of special events, and you will have a captive market.
From children's birthday parties to retirement parties, engagement parties, rehearsal dinners, milestone birthdays, and even weddings, the options are very broad in this category.
8. DJ Services
If you aren't the best party planner, perhaps you have some skills at spinning tunes for events. An investment in some equipment will be required, but this business can be operated without having to rent or buy a location for a home base.
Consider offering your skills for weddings and parties, and if you do a great job, then word-of-mouth advertising can be excellent.
9. Home Parties
For decades, home parties have been all the rage. With options ranging from cooking tools, home decorations, cosmetics, wellness products, cleaning products, jewelry, clothing, and more, you can find opportunities that fit your interests as well as the needs of your community.
You take the party to someone's home and profit from any sales you're able to make from the attendees. Open this up with online access, and your attendees can share the event with other friends, further boosting your profits.
Find a company you believe in, and offer those products to your friends and neighbors. Everyone loves a good recommendation for new products!
10. Handyman
If you have some basic fix-it skills, you can offer a very useful and very lucrative service to your community.
The average person may not have the skills or proper tools to take care of a leaky sink, running toilet, broken light fixture, or other common household issues. Or you could offer painting services.
If you have more advanced skills, then you can perhaps tackle bigger projects, such as bathroom or kitchen improvements, window repairs, bigger plumbing projects, garage door opener installations, and other jobs that require some experience.
11. Pet Care
Do you love cats and dogs? There are many opportunities for helping out with pet care. People who work long hours or have either puppies or elderly dogs and cats may need some assistance with letting pets out or offering companionship. This can be a great niche in a small town/
12. Landlord
Everybody needs a safe, clean place to live. If you're able to purchase houses that you can rent, then you have an excellent opportunity to make money in a small town.
Renting to people who aren't ready or able to buy their own homes can be a great way to earn a living.
Be prepared to make repairs or hire someone to help with maintenance. But as long as you choose good tenants, then you can usually be profitable in this type of business.
13. Real Estate Agent
Maybe you don't want to be a landlord, but you do want to offer services to people looking for housing.
Take the real estate course for certification in your state. It's a small investment in a great opportunity. You make a commission on every house that you list or sell. Many people will opt to work with a local who knows the "ins and outs" of the area rather than an out-of-town agent.
14. Home Stager
Maybe you don't want to be a landlord or a real estate agent, but you have a great eye for decorating. Consider offering your services to real estate agents or home sellers who need to make their homes really stand out in the market.
Setting up the furniture and decorations perfectly can help people get the most out of their transactions. Many agents are willing to invest in this type of service.
15. Tutor
Are you especially good at math or English? Offer your services as a tutor for high school students, or even younger students who need a boost. Specialize in preparing students for SAT or ACT courses and you have an even wider option for clients.
There are even opportunities to become a tutor online, working from the comfort of your own home. Tutoring is considered one of the best side hustles for teachers.
16. Photographer
Are you talented with a camera? Offer to take photos, from headshots and senior pictures to wedding pictures, family portraits, and modeling shots. You can also take photos that can be sold as stock images online, making a small commission every time they're used.
17. Meal Preparation
This is a service offered in big and small communities. People who don't like to cook or who don't have time to prepare tasty, nutritious meals will be interested in this kind of service.
18. Baking Service
Some people prepare their own meals but struggle with special events. Do you have cake decorating skills, or are you a great baker? Many will order from you when there's a special occasion or if they need treats for an event.
19. Errands
Regardless of the size of the town you live in, you can find opportunities to run errands for clients. Shopping, laundry, picking up groceries, gathering prescriptions, and many more tasks that some find challenging to fit into their schedules could be your answer.
20. Business Cleaning
Like home cleaning, this is not a difficult business to start. Having regular contracts with local businesses can be quite financially rewarding. Most small businesses don't have a cleaning staff and will need someone to meet this need.
Final Word
If you're wondering how to make money in a small town, one of these options may spark your interest. You're never limited by your location — only by your determination and ambition. Opportunities exist, regardless of where you live.
Explore the needs of your community and think about how you can not only help but also personally benefit from the demands that currently exist. While small towns may not often be suitable for big businesses, small businesses can thrive when they provide excellence, dedication, respect, and results.
Many of these options require a very small initial investment on your part, and you can begin to see profits nearly immediately. Very few of these opportunities require an investment in a brick-and-mortar location, making these options accessible to people wishing to start a business in a small town without having much money to invest in a startup.
What are you good at? Leverage your skills to make money in a small town. It's easier than you think!