On Care.com it is easy to find after-school sitters, nannies, senior care and more. But how much does Care.com cost? Is it free?

Families use Care.com to find childcare, senior care, special needs care, pet care, housekeeping, and tutors.
Are you searching for after-school sitters, nannies, senior care and wondering how much does Care.com cost?
Care.com membership tiers
A basic membership allows families to try Care.com services at no cost.
With a basic membership, you are able to:
Set up your account
Post a job
Search and view profiles of local caregivers
Receive applications from local caregivers
A premium membership includes all of the features of a basic membership, plus the ability to:
Contact caregivers to schedule interviews
Request background checks
Reply to applications and other messages received from caregivers
You can create your account at Care.com for free here.
Care.com pricing
As mentioned previously, there is no cost to create a basic membership on Care.com.
The Basic Membership allows you to post a job, preview responses from care providers near you, and browse through the active care providers on the site.
When you are ready to begin using the screening tools and communicating with clients, you will need to purchase a subscription to Care.com services.
Purchasing a Care.com subscription gives you immediate access to the premium features of the site. Once you upgrade your account to a premium membership, you can view full profiles, reviews, references, contact information.
Care.com also offers a wide range of more comprehensive background checks for additional fees.
For more information about how much a Care.com subscription costs, you can visit Membership Plans to view your subscription options or you can see the prices here:
12 months: $13 per month
3 months: $26 per month
1 month: $39 per month
Pro-tip: Use our promotional link and get $13/month for Care.com membership when you buy 1 year…

or… 20% off Care.com Premium Membership when you find a housekeeper, house cleaner, deep cleaner through here.
Ready to use Care.com?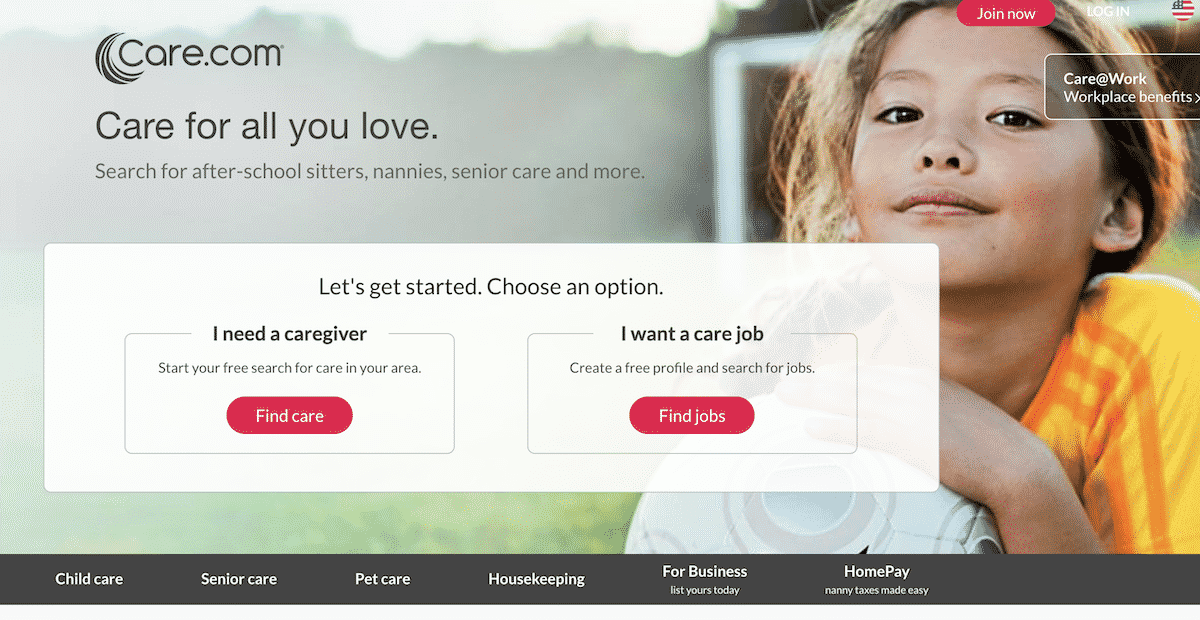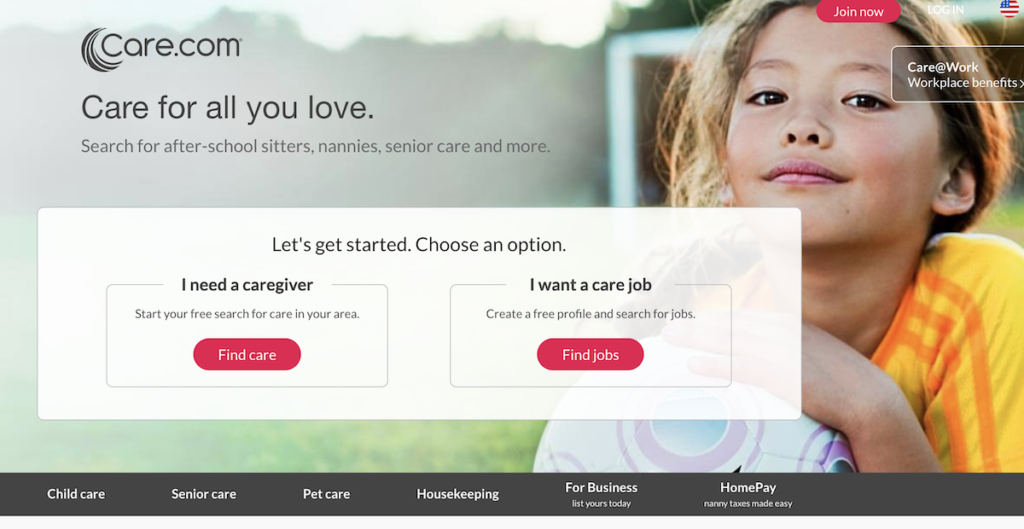 The global care economy is being driven by sweeping demographic shifts: a Millennial generation that is starting families; a 65+ population that, in the U.S., is projected to nearly double in the next 25 years; and a Sandwich Generation of people caring for both children and seniors.
In the coming decades, care jobs are projected to be one of the fastest-growing job sectors in the world.
Care.com, the world's largest online family care platform, was founded in 2006 on the understanding that quality family care is both a fundamental human need and a key driver of economic growth and empowerment.
Care.com offers of an array of services that enable families to find, manage and pay for care and provide employment opportunities for caregivers. These include a robust suite of safety tools and resources, easy ways for caregivers to be paid and obtain professional benefits, household tax and payroll services for families, and customized corporate benefits packages covering child care and senior care services.
For families, the digital platform provides a simple, comprehensive solution for finding, managing, and paying for family care needs including child care, senior care, special needs care, pet care, housekeepers and tutors. Additionally, Care.com HomePay provides peace of mind by managing household payroll and taxes for families who employ caregivers.
For caregivers, they provide a platform for finding high quality jobs, as well as access to benefits that can lead to sustainable, meaningful careers.
The enterprise solution, Care@Work, helps companies provide care benefits to their employees, making it easier to attract and retain talent and increasing productivity and reducing absenteeism and turnover.
Bottom line: Care.com operates in more than 20 countries around the world. More than 14.3 million caregivers have joined the platform to look for work, more than 19.8 million families to seek their services, and more than 1.6 million employees of our corporate clients have access to our services. If you wanted a premium membership at Care.com, the prices for subscription are:

– 12 months: $13 per month
– 3 months: $26 per month
– 1 month: $39 per month

Use our promotional link and get $13/month for Care.com membership when you buy 1 year!