Looking for the best side hustles for teachers? While there are countless side hustle ideas available to you, here are the best side jobs for teachers and educators to take advantage of to make extra money.
Stuff happens. It's very common for teachers to want to learn how to make extra money in the summer – anything from wanting to make extra money while you have some free time or looking to save up for vacation.
Or maybe you want to increase your monthly income so you can spend it on whatever you want.
For many educators, side jobs for teachers are necessary because many areas don't pay their teachers well enough. According to EducationWeek, 1 in 5 public school teachers is working a part-time or side gig during the school year.
Amber McCoy, a fourth-grade teacher at Kellogg Elementary in Huntington, West Virginia, has 16 years' experience under her belt, but still makes just $44,000 a year. She has worked side gigs and even as a pet walker for Rover to make ends meet.
Whatever your reason for wanting a new side hustle, don't worry. I'm going to show you how to make extra money as a teacher.
Remember how much money you stand to make depends on how much effort you put in, and only you.
1. Teaching English as a second language
If you're looking for teacher side jobs then you can easily earn extra money teaching English. You don't even have to attend a physical class though — you can teach from your house!
The most popular companies that offer teaching gigs are VIPKID and Education First.
Education First (US/UK)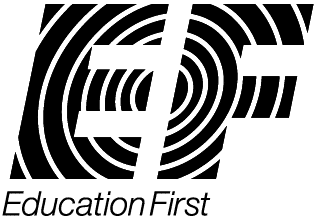 A growing side hustle for teachers is becoming an online tutor with Education First. Teachers with EF enjoy the ability to choose their own work-from-home schedule, ability to bring their own teaching style a custom-designed classroom and receive local, US and UK-based support and payment weekly. Teachers with EF earn up to $20/hour.
VIPKID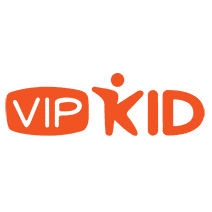 Another teaching opportunity, with this company you can teach kids English. VIPKID is the #1 platform for online English teaching in China. Having won #1 on Forbes magazines "Best work from home companies" list amidst many other accolades, the company has been rapidly expanding. VIPKID needs thousands of work-from-home teacher's to teach English online to kids in China.
This is an amazing work-from-home opportunity for teachers– and don't worry, users do not need to know any foreign language or have formal teaching experience. Teachers can earn as much as $22/hour working on the VIPKID platform.
Next steps: If you're interested, I recommend you sign up for more information from EF and VIPKID.
2. Freelance writing
There are legit companies that pay weekly that will pay you for your writing talents.
As long as you're willing to put in the work, you're able to get paid. If you're writing is top-notch then the sky is the limit.
According to the Bureau of Labor Statistics (BLS), writers and authors (as a general category) make, on average, $61,820 annually. This sum works out to a little less than $30/hour ($29.72 to be exact.)
According to Glassdoor the average for "freelance writer" down a bit to $42,120.
Next steps: To save you time hunting for writing gigs, you'll want to focus on creating a freelance page the best sites like Upwork and Fiverr.
3. Delivering food in your off time
All you need is a scooter or car, a mobile phone, and some extra room in your schedule and you can get paid to deliver food with Uber Eats.
According to Glassdoor, the average delivery driver earns $12.25 hourly after factoring in vehicle expenses (gas, maintenance, etc).
Delivery fees can vary quite a bit from day to day or hour to hour, and it's often more lucrative to work lunch and dinner rushes in order to earn on the higher end of the pay scale.
Next steps: If you're interested you can read our step-by-step guide on how to become an Uber Eats driver.
4. Take some online surveys to earn quick money via PayPal
A quick way to make money as a teacher is with a side job that involves taking online surveys. The best site for this is Survey Junkie.
You'll get paid for your opinion, watching online videos, listening to new music, participating in focus groups — you get the idea.
Sound like fun? Get started and you can start getting free PayPal money online from your laptop, phone, or tablet 24/7 for joining.
Next steps: Sign up for SurveyJunkie to earn money fast by doing online surveys.
5. Drive for Lyft and get a $1,000 bonus
This second job for teachers is almost too good not to share. $1,000 isn't easy to come by, but Lyft can help make it a reality.
You probably know that on-demand ridesharing services like Uber and Lyft allow you to drive passenger around and get paid.
That's fair, right? But you probably didn't know that Lyft pushing hard by offering lucrative sign-up bonuses for new drivers to compete with Uber.
That's where you can profit. Plus, Uber has stiffer driver requirements than Lyft, so be mindful of that.
Next steps: Learn more about Lyft about the $1,000 driver sign up bonus available to all new drivers in all cities.
6. List your spare room on Airbnb and earn $1,500 or more a month
Airbnb is a great side business for teachers.
All that you need is a spare room or entire home to share and you stand to make a lot of money by renting it a few days a month.
Don't believe me?
Access Airbnb's free earning calculator to see how much you stand to make.
No matter what kind of home or room you have to share, Airbnb makes it simple and secure to host travelers.
You're in full control of your availability, prices, house rules, and how you interact with guests.
Next steps: Click here to learn more about becoming an Airbnb host and start earning with this side hustle.
7. Invest in real estate with only $500
Wouldn't it be legit if you could invest in private real estate with only $10?
Without having to deal with property management, painting walls, or lengthy confusing contracts?
Now you can with a new company called Fundrise.
Fundrise allows you to invest in real estate and earn up 8.7-12.4% per year in returns (better than the stock market).
There is a reason that over 300,000+ users use 'em (plus me).
Next steps: If you're interested, I recommend you sign up for more information from Fundrise by clicking here.
8. Get money right now from Zippyloan
If you actually need money now, then you can opt for a personal loan. When you need money in a hurry ZippyLoan is where to go.
You apply for a loan through the Zippy Loan site, if approved they send your loan application to one of many loan providers.
You review the loan details and e-sign if you like what you see. No risk in checking what offers you'll get. You can borrow between $100 and $15,000 as soon as tomorrow.
Loans service up to 60 months.
ZippyLoan connects borrowers to lenders through their network of lenders. They'll find you the lowest interest rate and is one of the best no credit check loan. You can visit ZippyLoan here.
Next steps: Get quick cash from ZippyLoan here, the best no credit check loan.
9. Install an app and claim $50
This is one of the easiest side hustles for teachers that requires the least work.
Heck, all you have to do is install the Nielsen app on your favorite internet browsing device.
It's really that simple.
If you're already sold — you will be ecstatic to know that they also give away $10,000 each month, so you stand to make even more.
Next steps: If you're interested, I recommend you sign up for more information from Nielsen by clicking here.
10. Join a top rewards site and claim $10 immediately
You probably already heard about Swagbucks, but if you haven't then you're in for a treat.
Swagbucks is known for giving out fun, top-paying surveys. And they also pay you for watching TV and playing games!
Expect to earn up to $35 per survey. Take 5 surveys a week, and that's an extra $700 a month in your pocket gentlemen.
Of course, you'll only want to take the highest paying surveys (you can see how much you'll get) and join using a $10 signup referral link.
Next steps: Sign up for Swagbucks to earn money fast by doing online surveys, watching videos and playing games.
11. Use your camera to make you money
Take a look at your phone. That is your key to making money with side hustles for teachers.
I'll quickly list some apps that pay you to simply take photos of your receipts.
Ibotta: Get cash back. Ibotta pays you real money on your everyday purchases. Download the free app to receive offers and earn real cash back in stores and online.
Getupside: Get PayPal deposits simply for taking photos of your gas receipts, that's it. Download it for free.
Pei: Another free cash back app that finds you money for shopping, dining out, and booking hotels and travel activities with more than 50,000 of Pei merchants and brands nationwide.
Next steps: Download all three apps and earn even more. That's right, get started with Ibotta, Getupside, and Pei now.
9. Get a $10 bonus to invest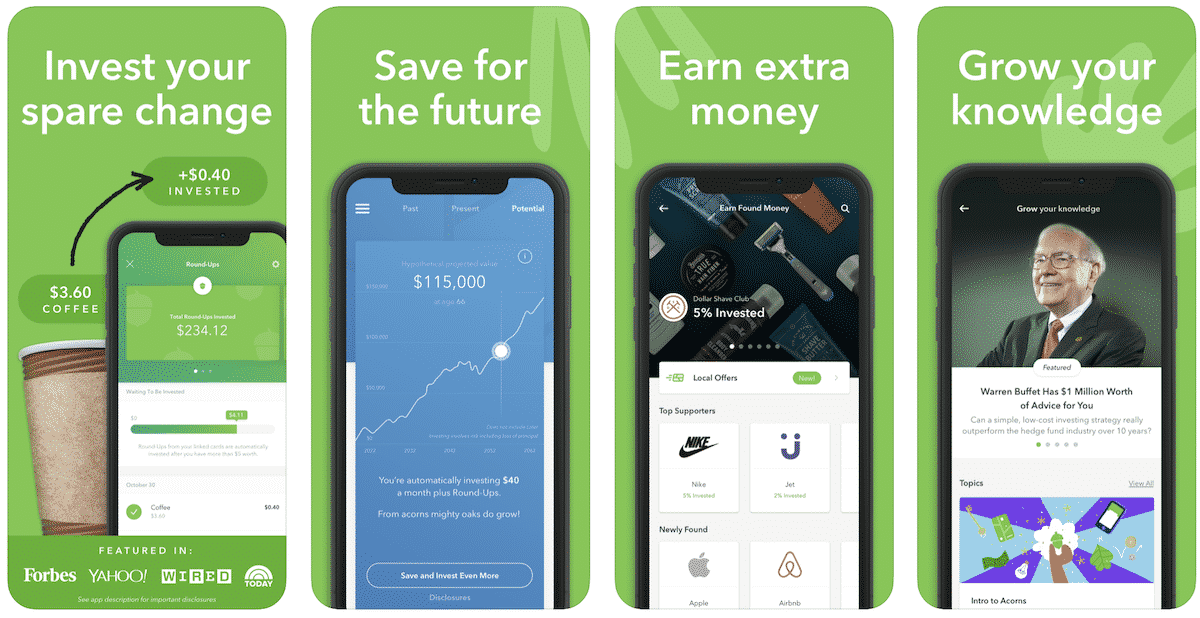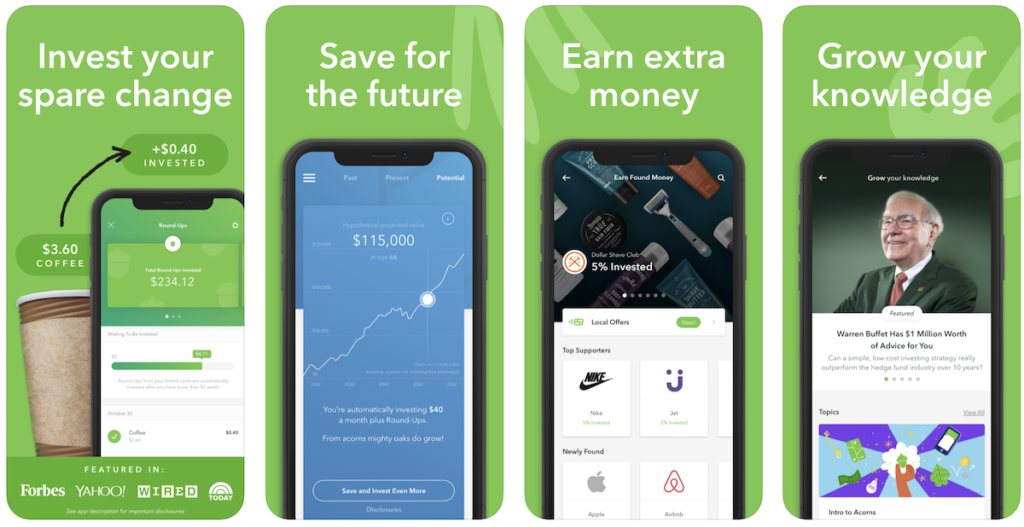 Get all-digital, all-in-one investment, retirement, and checking accounts with Acorns!
Sign up in under 5 minutes and join over 7 million people to take control of your money.
Once you connect the app to a debit or credit card, it rounds up your purchases to the nearest dollar and funnels your digital change into an investment account.
Next steps: Sign up to try it risk-free with a $10 sign up bonus.
13. Get paid to play games
We all heard the old saying "time is money" right?
Instead of playing games on your phone like everyone else and feeling bad for wasting your time — now you can get paid for it.
Getting paid for playing games sounds like a dream. But if you download a free new app, and then download games from it and play, you earn money.
As you level up you can earn more money for cash rewards or gift cards.
This is a great opportunity for those looking to get paid for something they enjoy, like winning free Steam Codes or Visa Cards for playing games. I use it and it is legit and has over 35,404 positive reviews in the Google Play store.
Next steps: If you're interested, I recommend you download the app from the Google Play store for free by clicking here.
How to start a side hustle while keeping your teaching job
According to a recent Bankrate survey, 28 percent of individuals report having some type of side hustle. Additionally, one in four says that they make more than $500 per month by working more than one job, proving that it is possible to create a profitable side hustle even with a day job. But how?
If you're keen on learning how to start a side hustle even with a full-time teaching job, here's how to go about it:
Passion over profit
When you're already putting in 40+ hours a week at your primary teaching job, it can be daunting to think about adding even more hours to your workday. Plus, choose the wrong side hustle and it can wear you down, in some cases, demotivating you completely. That is unless you find something you really enjoy doing.
Business News Daily shares that, when you love the work you do, you tend to feel more fulfilled, you're more productive, and you have higher rates of success. You push yourself to keep going when others would have given up because you really like the job.
Ask yourself: what are some things I enjoy doing so much that I am willing to spend my off-time doing them? For instance, if you like working on computers, could you offer computer repair services or teach your skills to others?
Research demand
Once you've identified one or two things that you could potentially do as a side hustle, the next step is to research demand. In other words, the goal is to find the skills you like to use and that someone is willing to pay you for.
One way to determine demand is to look around you to see if other businesses are offering the same services in your area. If not, why? Is it that you're the first to market in your area or that the customer base is too small. Alternatively, if the market is saturated with similar businesses, is there enough work to sustain you too?
Another way to research demand is to conduct a survey. Share your idea with others in your community and ask if they'd be willing to pay for it. If so, take down their name and number so you can contact them once you determine that your side hustle is worth pursuing and your business is up and running.
Create your brand
If there is enough interest and demand to make your idea worth trying, you need to create your brand. This will set you apart from others and brand recognition also makes you easier to find.
Part of brand creation involves choosing your business name. Some people use their own name (like John Smith Lawncare) and others take a more creative route. Creating the right logo is important too, and this is something you can do quite easily with an online logo maker.
When developing your brand, it's important to think about how you want others to feel when they hear your name or see your logo. Choose colors and images that illicit those feelings and entice people to want to do business with you.
Get online
The final step necessary for creating a profitable side hustle is to make sure your target market can find you online. This is critical as one BrightLocal survey found that 97 percent of consumers use internet searches to find the companies they want to do business with.
Getting online requires first setting up a website, which you can do yourself if you're inclined. Next, set up business profiles on the social media sites your clients would use most. Start posting and getting the word out that you're open for hire.
Starting a profitable side hustle is possible, as many full-time teachers are already doing this.
How to fail with the best side hustles for teachers
If you made it here, you should have plenty of ideas on the best side hustles for teachers.
But I want you to remember that in the end, the only person limiting your side hustle income is yourself and your mindset. There are countless ways to make cash with side hustles especially when you need it.
The only way you can fail at making earning money is to give up. If you stop trying every time you fail, you're not going to make it.
Don't give up. Keep trying until you make it with these side gigs.
Have you made money with any of these side hustles for teachers? I'd love to hear any strategies I missed.