Interested in walking dogs for money? You can learn more about joining the Rover team and more importantly learn how much does Rover pay?
Are you a dog lover? Do you have to stop every time you see an adorable pup on the street?
Let's be honest, you can't help yourself. It's okay, most dog lovers can't, and no one can blame you when those cute faces and squeezable paws show up.
Want free money?
Aspiration: Want to get spotted a $100 for free? Simply sign up for Aspiration, and the free banking app will give you cash for free, you just relax while it gives you $100 just for opening a new debit card. There's no catch, just use your card to make at least $1,000 in cumulative transactions within 60 days of opening an account. This bank account is legit and only takes two minutes to sign up for an account.
However, have you ever thought about turning your obsession into a job? I'm not talking about setting up a booth offering dog's belly rubs. I'm referring to companies like Rover.
Rover is the nation's largest network of pet sitters and dog walkers. They offer a ton of different services to help pet owners give their four-legged buddies the attention and care they deserve when they can't.
Rover takes pride in their amazing customer care and 5-star sitter rating, and they don't judge because Rover is full of dog lovers like yourself. But how much does Rover pay?
How much do Rover walkers make?
Rover sitters and walkers can earn up to $100 per week (or more) and don't need to worry about networking and marketing yourself – Rover does it for you.
Rover's operations director Kristen Forecki stated that part-time walkers (who walk two to three dogs for two weeks a month) earned an average of $1,000 per month (or more).
So, how much does Rover pay?
If you wanted to earn even more, here is how your schedule and pay can look like by walking dogs with Rover:
Part-time with Rover: On average, you can earn $2,000 each month walking 2-3 dogs every week.
Full-time with Rover: On average, you can earn $3,200 each month walking 4-5 dogs every week.
Tip: You can earn even more if you get tips, set a higher rate and put in more hours.
Remember that Rover takes 20% of every payment you receive aside from tips.
Rover also offers protection of up to $1,000,000 on your services, an easy-to-use app to manage your dog sitting business, support team, and more.
You can even set your own schedule and prices for ultimate control.
So, get to know more dogs in your area and get paid to enjoy some quality pup time – it's really a win-win.
Where do I sign up to work for Rover?
Want to work with Rover and gain access to the nation's largest network of pet parents?
Head on over the Rover's application page and here is how the process works: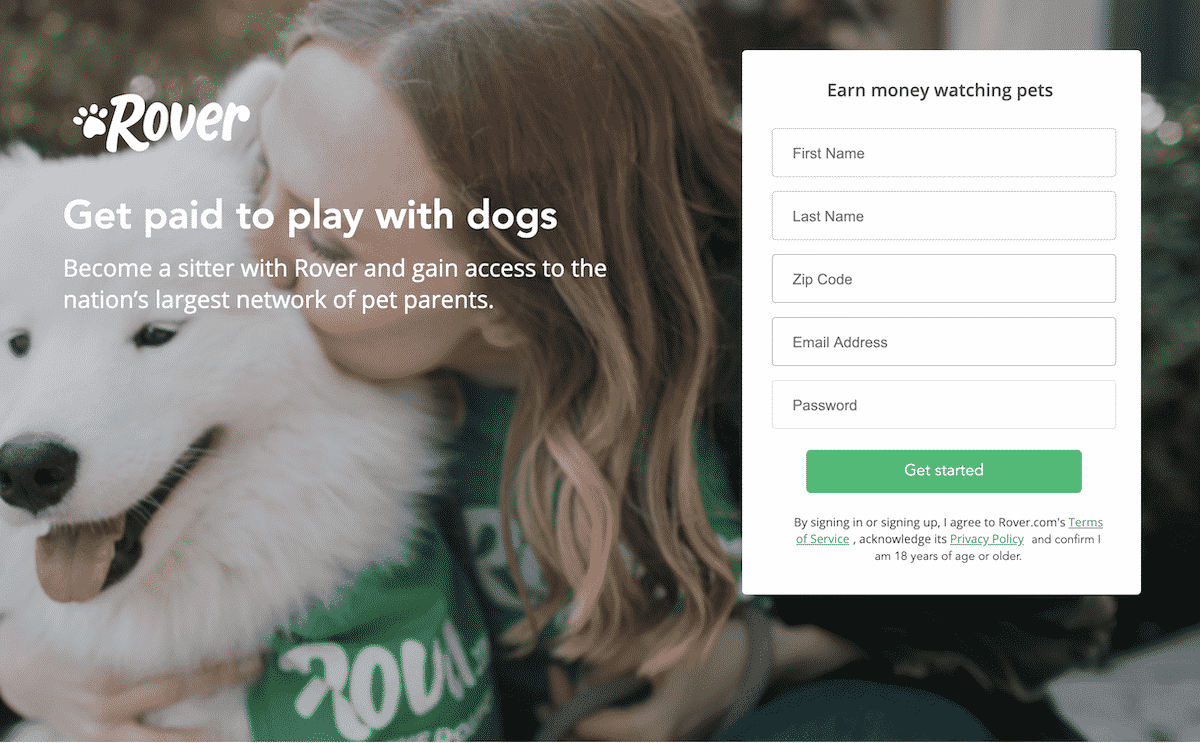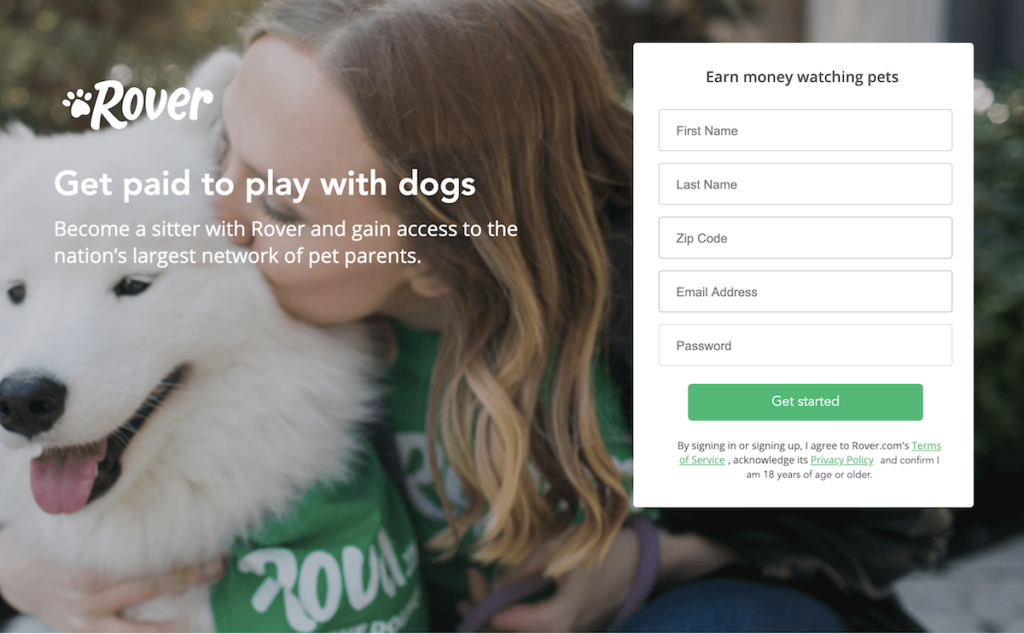 Create a profile showing who you are and your experience caring for dogs.
Choose the types of dogs you want to care for and the dates that work best for you.
Get paid two days after you've completed a service.
If you are happy with the answer to how much does Rover pay, you can get started here.
Want free money?
Robinhood is a free investing app for your phone. I really mean free all around – free to join and they don't charge any fees to buy or sell the stock. You can get a share of stock like Apple, Ford, or Sprint for free when you join through this link. The value of the free share may be anywhere between $2.50 and $500 and fluctuates based on market movements. You've got nothing to lose.