Do you have a Visa gift card that you want to convert to cash? Well, it is possible.
Don't let your Visa gift cards go to waste. You can find ways to turn them into cash and usually, it's just one quick scan and you'll have cash as soon as next business day.
Don't believe me? Let's get right into how to convert Visa gift cards into cash.
3 Simple Ways to Convert Visa Gift Cards to Cash
Want free money?
Aspiration: Want to get spotted a $100 for free? Simply sign up for Aspiration, and the free banking app will give you cash for free, you just relax while it gives you $100 just for opening a new debit card. There's no catch, just use your card to make at least $1,000 in cumulative transactions within 60 days of opening an account. This bank account is legit and only takes two minutes to sign up for an account.
You might be interested in ways turn Visa gift cards into cash, but first, you'll need to get your hands on some. It turns out, it's not so hard by using these free apps and sites:
It's simple to get some free Visa gift cards but then you need to know how to liquidate these Visa gift cards.
These are the best ways to do it.
1. Selling Your Visa Gift Card
If you have a Visa gift card but want cash then you can look into selling it and getting as much face value as the card as possible. These are your options for selling your card and making money:
Through Apps
Don't let your Visa gift cards go to waste, you can turn them into cash with apps like Prepaid2Cash.
The Prepaid2Cash app is available for both iOS and Android and makes getting cash for your prepaid cards and gift cards easier than ever before.
The app charges the lowest fees in the market and you can choose to receive your money the next business day or in 4-5 business days.
Here's how it works:
Scan your card – using your phone's camera or enter your prepaid card information manually.
Pick a time – get your cash delivered the next business day or in 4-5 business days.
Pick a place – get direct deposit into your bank account and they support multiple accounts.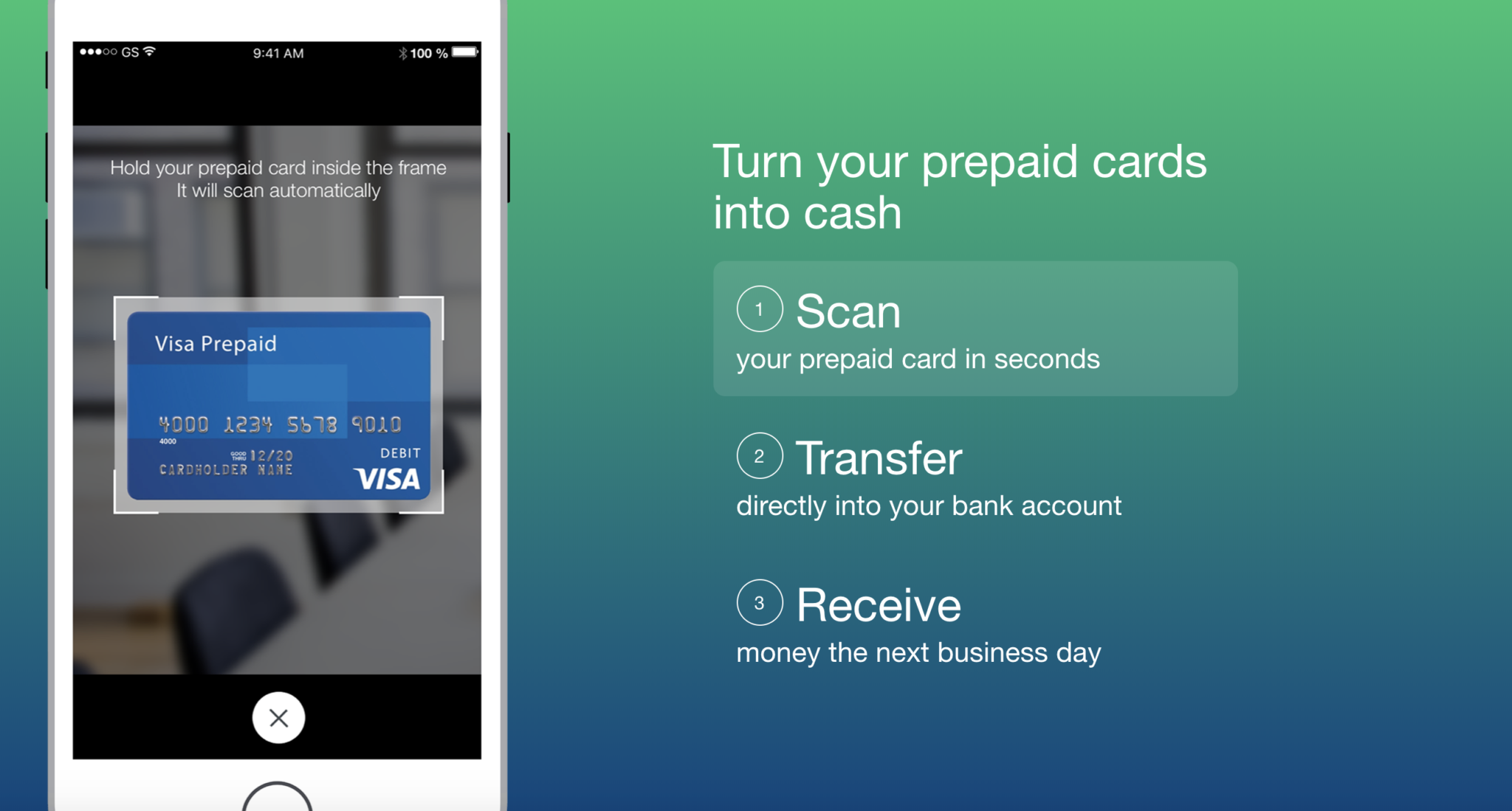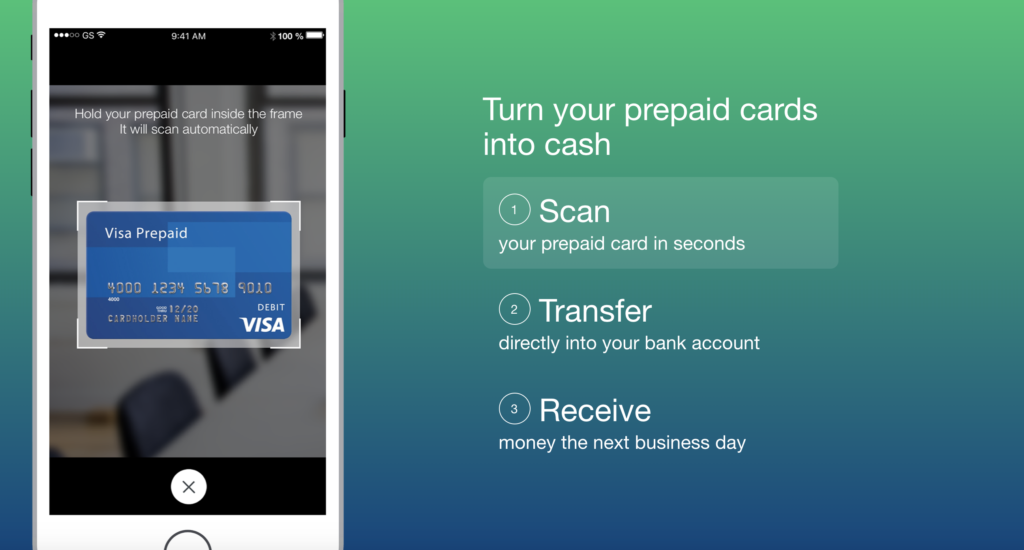 Want to get cash for your Visa gift card now? Get a download link sent to your phone, create an account and you are ready to go.
Through a Website
There are some sites that simply buy and re-sell gift cards (including Visa gift cards). Here are the top ones that you can use to quickly sell your Visa gift card today:
Here's how it generally works:
Sell your gift cards online for cash.
Enter the gift card brand (Visa).
Provide the gift card balance.
Submit and review your offers. Payment methods include check, PayPal and ACH.
Selling it Near You
Another option is to find a gift card kiosk near you that'll pay you cash for your Visa gift card. Fees may vary but if you don't want to try the above methods then this is another way to do it.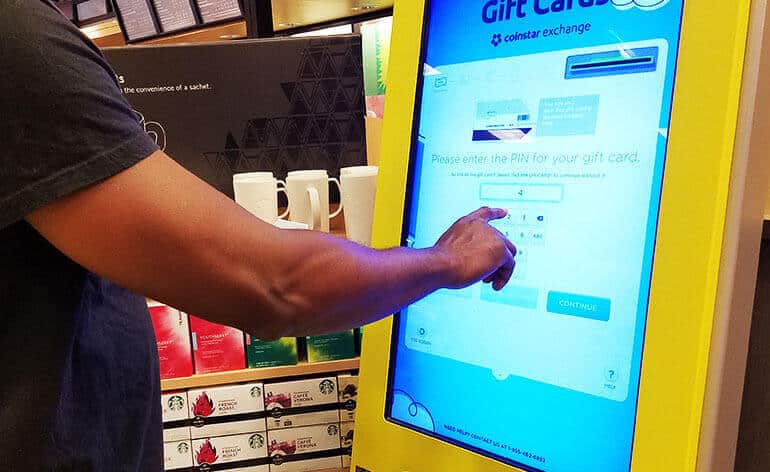 Keep in mind that you won't get face value for your card value. However, if you wanted to see if you have a gift card kiosk near you — you can check here.
2. Use your Visa Gift Card to Pay Your Bills
Another option that you may not have considered is simply using it to pay some bills. It's as good as cash after all.
Not all online payment systems will accept it, but most do. Consider paying your phone bill, gym membership, gas, groceries or other recurring expenses with it.
It is honestly a pretty effective way to use your Visa gift card's full value instead of losing some money when trying to sell it.
3. Give Away the Card as a Gift
Are the holidays coming up or do you have a friend or family member's birthday coming up?
You can give them the gift of money in the form of a Visa gift card. I know if I received a Visa gift card from a friend — I'd be happy.
So if you were going to plan on buying them something, just use the Visa gift card and you'll have solved your problem.
Conclusion on How to Convert Visa Gift Cards to Cash
I get it — I'd rather have the cash any day over a Visa gift card. First world problems right?
But if you definitely do need liquid cash then you can use the above methods to get it.
Selling your Visa gift card, using it to pay bills or giving it away as a gift is your way to convert Visa gift cards to cash.
Want free money?
Robinhood is a free investing app for your phone. I really mean free all around – free to join and they don't charge any fees to buy or sell the stock. You can get a share of stock like Apple, Ford, or Sprint for free when you join through this link. The value of the free share may be anywhere between $2.50 and $500 and fluctuates based on market movements. You've got nothing to lose.