Do you want to sell computing power and get paid? It's possible.
Remember when you first started using the internet? The rules were simple: don't talk to strangers and don't share your personal information online. With the advent of social media, online banking, and e-mails (among other things), it's safe to say that the rules have significantly changed.
Ten years ago, the idea of giving a stranger remote access to your electronic devices would earn a finger wag. Nowadays, it can earn you a few extra bucks (or Bitcoin) at the end of the month.
This is a type of gig called distributed computing.
If you've ever used an electronic banking system or joined an online game server, then congratulations! You've already used distributed computing.
However, it's not only meant for personal use. Large institutions like UC Berkeley's Open Infrastructure for Network Computing (BOINC) use distributed computing to advance scientific research, complete mathematical equations, or look for aliens.
As a gig, distributed computing is the easiest way to make a passive income. It doesn't require any leg work on your end. As long as you have a laptop and a WiFi connection, you're good to go.
What Is Distributed Computing?
In layman's terms, distributed computing is like an Airbnb for computer processing power. The average person under-utilizes their laptop, leaving it with a mostly idle processor. For example, your computer may only be processing two tasks when in use while it's actually able to process up to 10 tasks.
In this case, individuals and institutions are willing to pay you for your unused processing power.
This works by downloading an app on your phone or computer, which will run in the background and process tasks. While you can definitely run the app and use your device at the same time, you can also run it at night and make money while you sleep.
The catch is that your computer has to stay on for the entire night for you to earn money – no 'hibernate' or 'sleep' modes.
On the other hand, you can download the app on a spare device and keep it running for as long as possible. Remember: the longer you keep it running, the more money you're likely to make!
What's the downside? We'll get to that in a moment. In the meantime, here are eight different apps you can use to make money while leaving your computer running.
8 Ways to Sell Computing Power and Make Money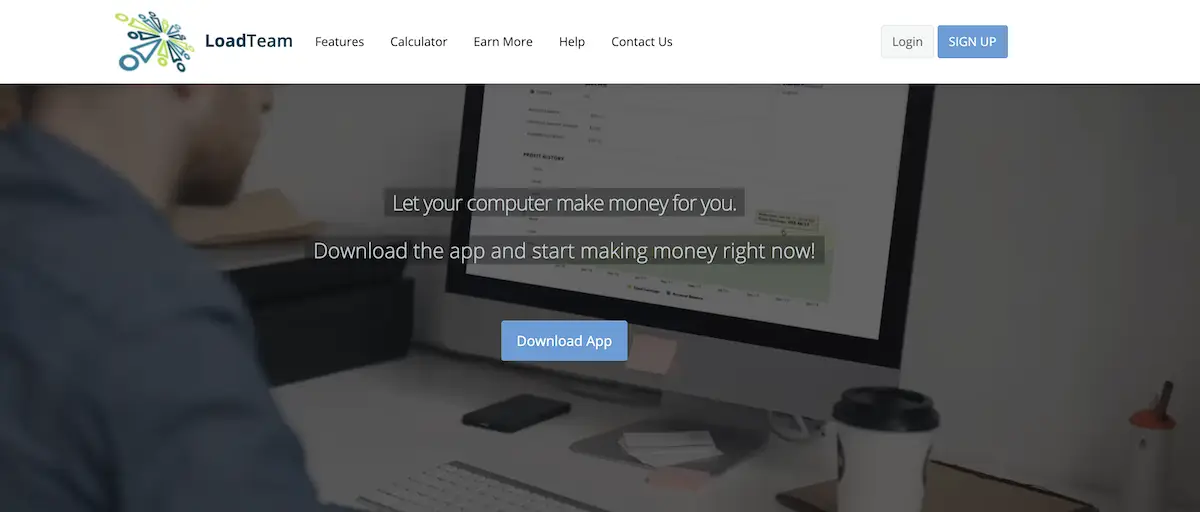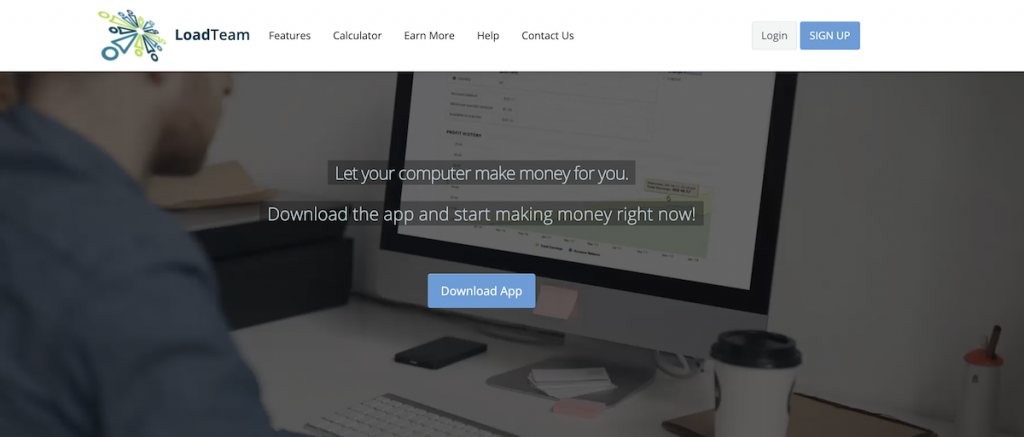 LoadTeam is the most popular app in its field, with users spanning across 158 countries. This may partly be due to how easy it is to use. Once it's downloaded on your laptop, all you need to do is leave the app running.
That's it.
Whether you're browsing the web or you've stepped away from your computer, LoadTeam will quietly process tasks in the background and send them back to the central server once they're completed. Each completed task earns you a few cents. Once they add up to $1, you'll be able to withdraw to PayPal.
As a bonus, you get $0.20 when signing up and a 10% commission on any job your referral has completed. LoadTeam is also one of the few apps in its field that allows you to tune how much of your PC's power it uses.
The app is free to download.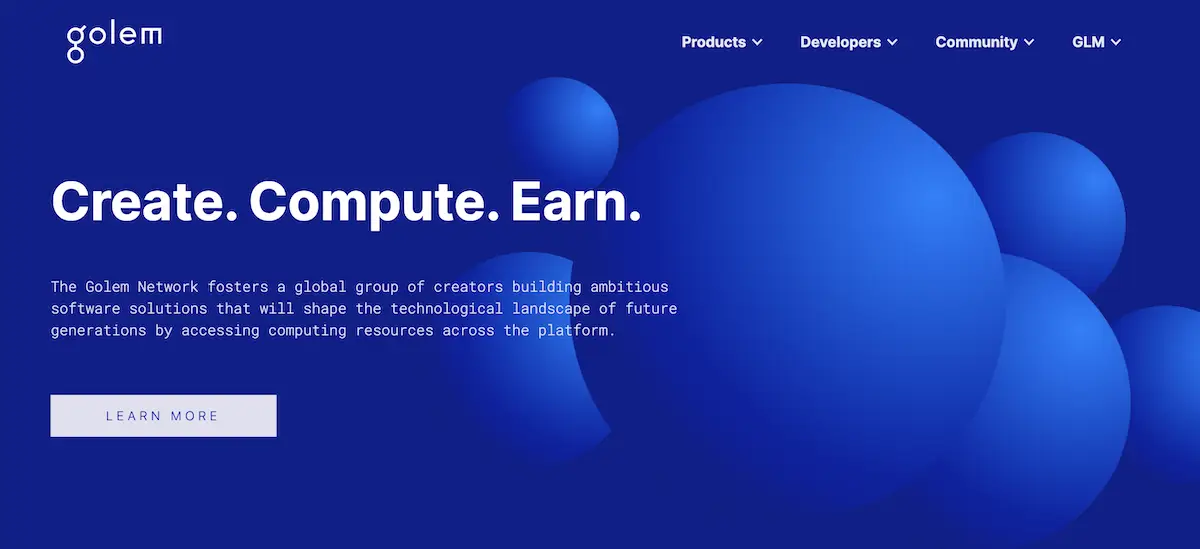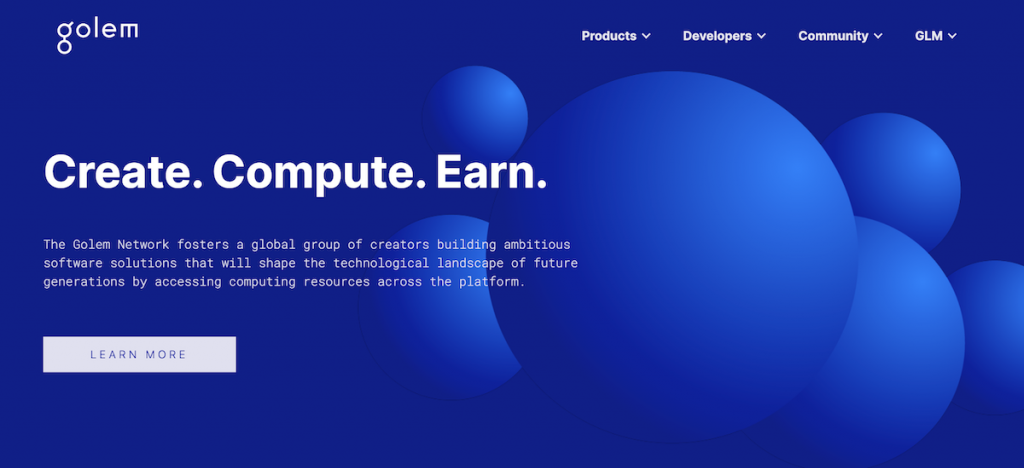 Golem Network is a peer-to-peer platform that lets users pay each other for sharing their computer processing power and other unused digital resources. It's highly democratized and doesn't require users to share files through a central server.
This has many positive implications, but it mostly means that payment varies from client to client.
On Golem, the Requester makes an offer for how much they're willing to pay per hour, which the Provider can then either accept or reject.
This type of system makes Golem unique for the simple fact that users are paid per hour rather than per task completed. Moreover, cutting out the middle man could mean you'll earn more.
The only prerequisite needed for using Golem is a Linux operating system that runs Ubuntu 18.04 LTS or 20.04 LTS. Seeing that Golem pays in GLM, an Ethereum-based token, you'll also need a compatible wallet.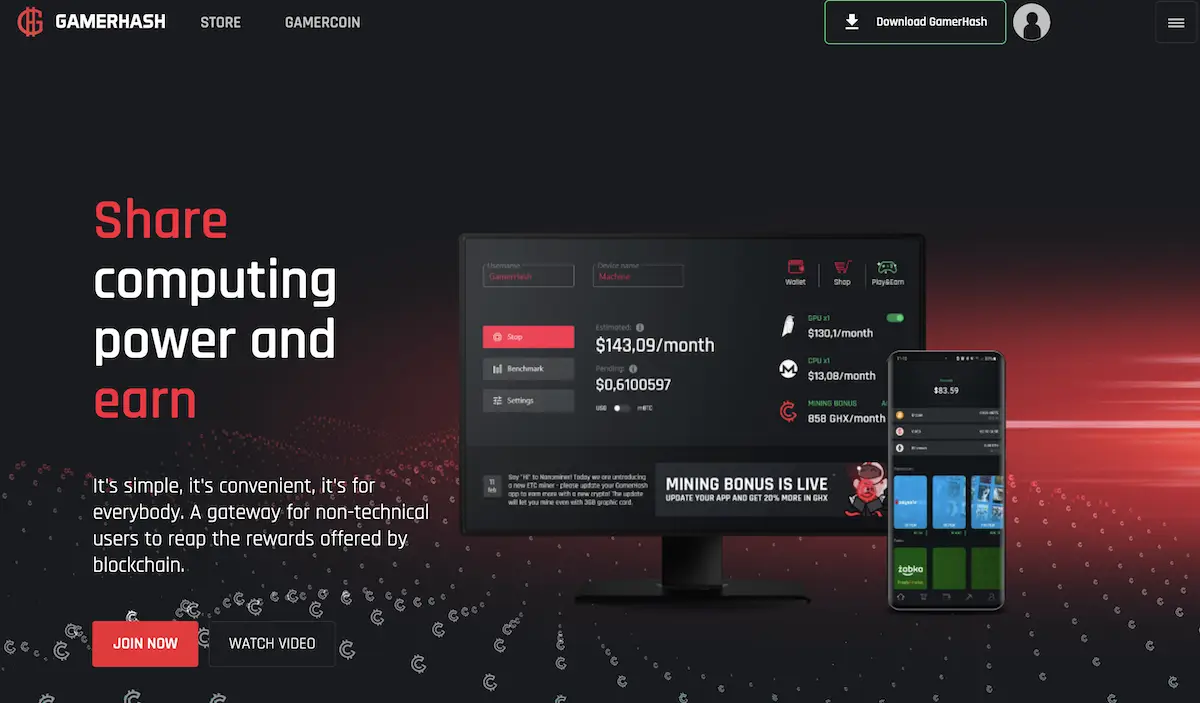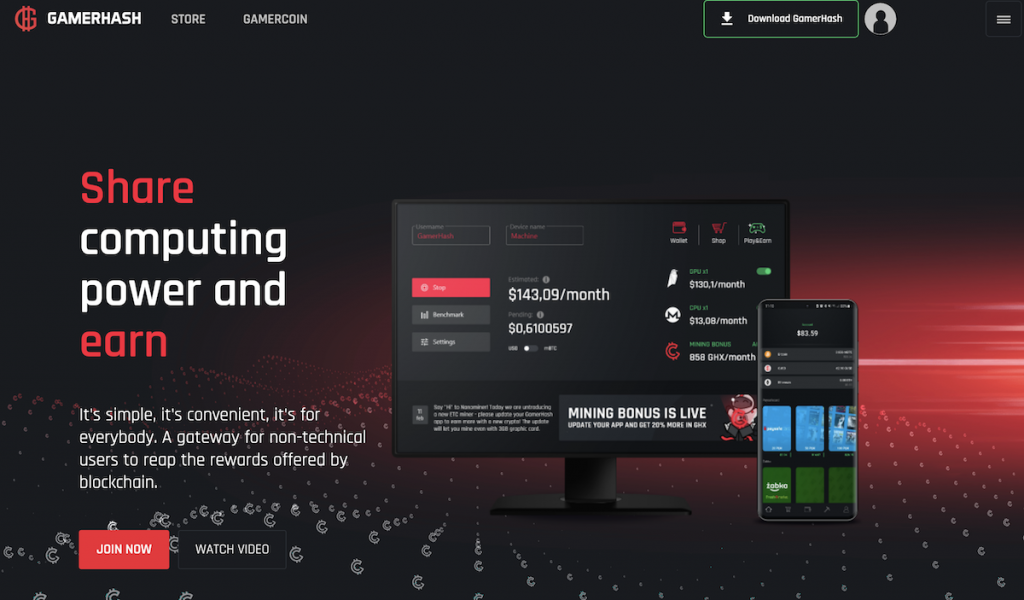 GamerHash allows you to share your computing power and earn cryptocurrency or GamerCoin (GHX) at the end of the month. This app strays from the rest on this list in that it's primarily aimed towards gamers and might not benefit non-gamers as much.
Of course, anyone with Windows 7 and above is free to use it.
GamerHash works by mining the most profitable cryptocurrency and converting it to BitCoin. As a user, you can exchange the BitCoin for games, skins, or prepays. If that doesn't interest you, GamerHash gives you the option of transferring your earnings to an external wallet or exchange at a fee of 0.0002 BTC.
As far as their payment system goes, the commission you receive at the end of the month depends on the total amount of funds you've mined. The more you mine, the higher your commission.
Unfortunately, new users are unable to earn a commission for their first 30 days.
GamerHash is free to download.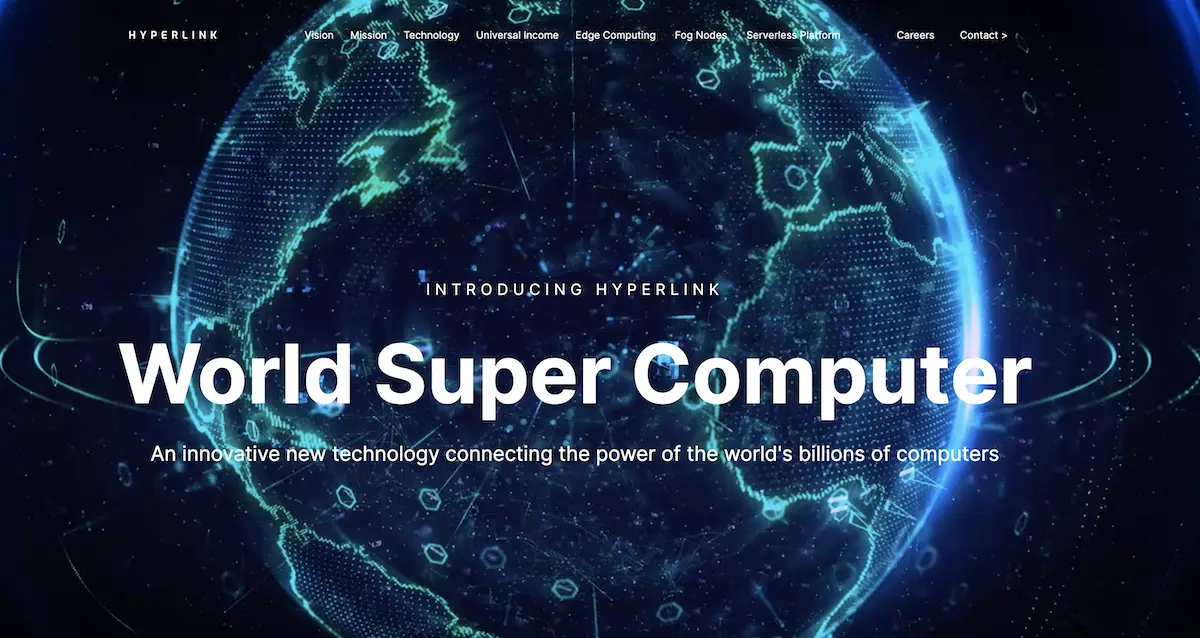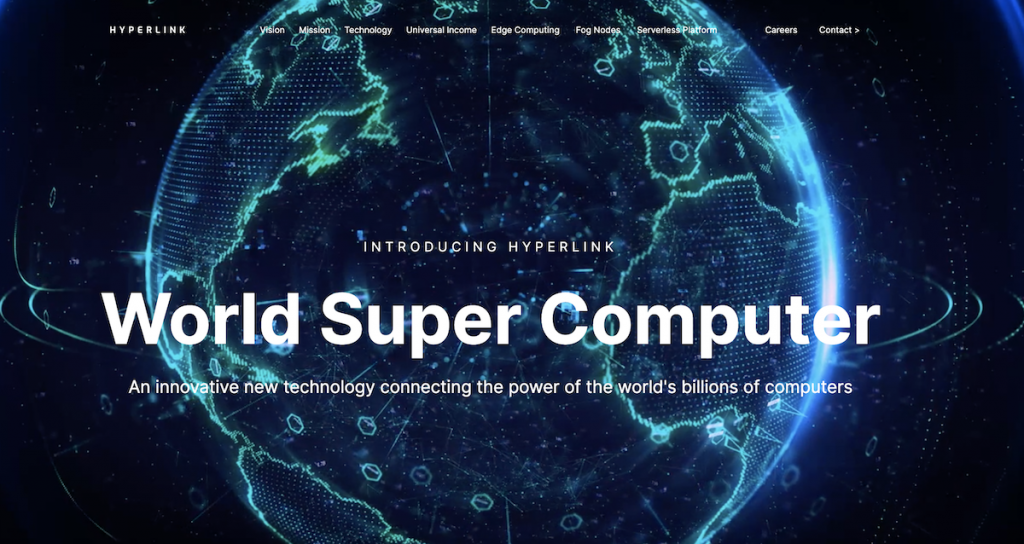 Founded in 2020, HyperLink is a newcomer to the distributed computing scene. It can best be described as a 'global supercomputer network' that aims to give everyone a shot at making money online fast.
It claims to pay at a higher rate than other apps in its field. For example, while other apps advertise earnings of around $30-$70 per month, which is at most $840 per year, Hyperlink advertises that you can earn almost $6,000 per year.
The key to their payment system is the amount of processing power your computer holds. The more cores your computer has, the faster it's able to complete tasks. This translates into a higher payout.
So far, Hyperlink is only supported on laptops and desktops but plans on integrating mobile phones and tablets in the future. On the plus side, you're free to use Windows, Mac, and Linux operating systems.
Payment is also very flexible, with the option of being compensated through credit, debit, PayPal, or a bank transfer. Since it's relatively new, there's still a lot to learn about Hyperlink. With all these promising features, however, it's definitely a space to look out for.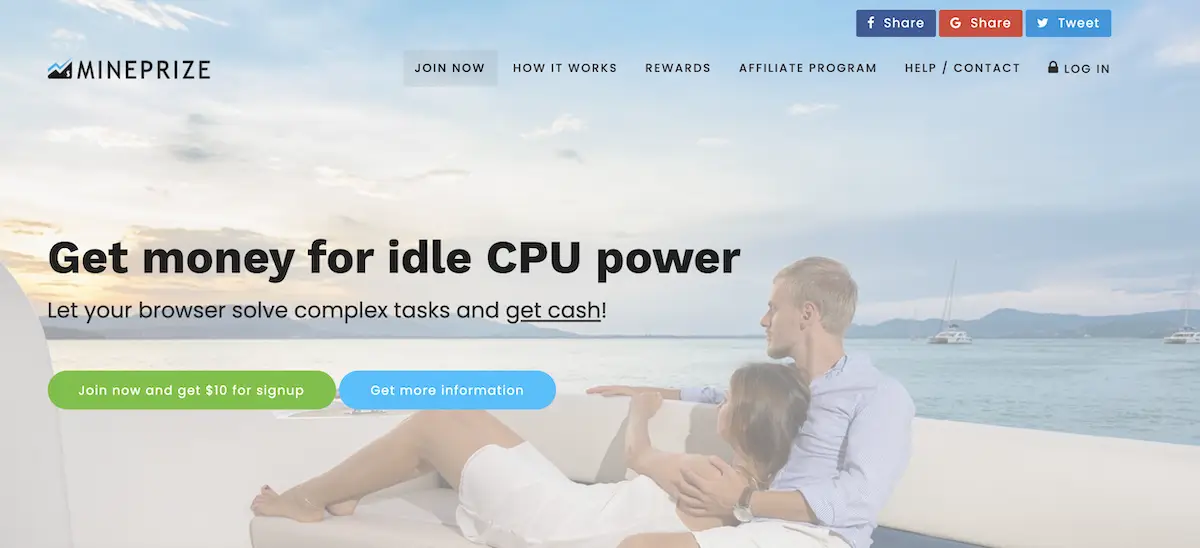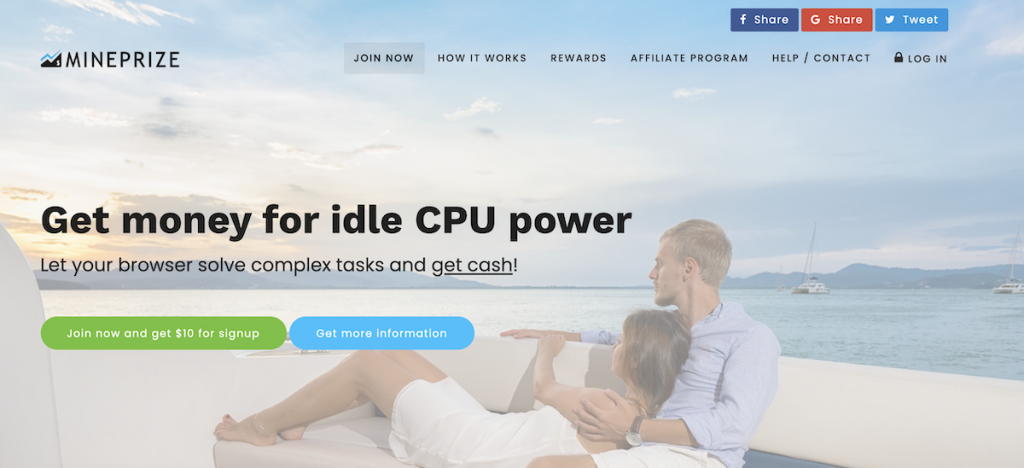 Much like the apps already mentioned, MinePrize pays you to use your computer's idle processing power. Its main purpose is running complex mathematical tasks on its computing network. Once your task is completed and sent back, you'll earn points.
Tasks generally take between a few seconds to minutes, depending on your processing speed, so you'll have the opportunity to complete several tasks throughout the day.
MinePrize is similar to sites like Swagbucks, and other point-based systems since it allows you to trade in your points for a reward. Their rewards include gaming systems, phones, TVs, and even cars. You can also convert your points into USD and withdraw via PayPal.
To give you an idea of how many points you'd need to make a withdrawal 'worth it,' keep this in mind: to receive $100, you'd need to accumulate 10 million points; a BMW i3 would require 5 billion points; and a PlayStation 4 Pro + VR would require you to collect 100 million points. 
The enormity of these numbers may sound ridiculous, but considering you receive 1 million points when signing up, it puts things into perspective. On the bright side, MinePrize allows you to run their program on as many computers as you'd like to earn points faster. It also offers a 10% commission with its affiliate program.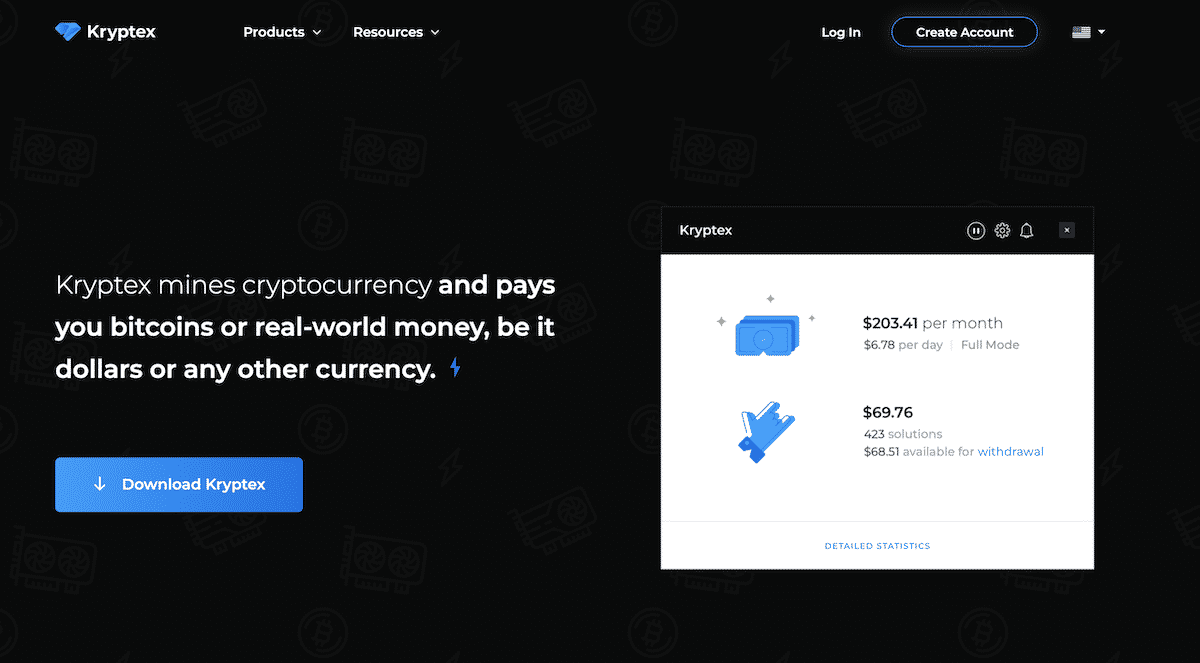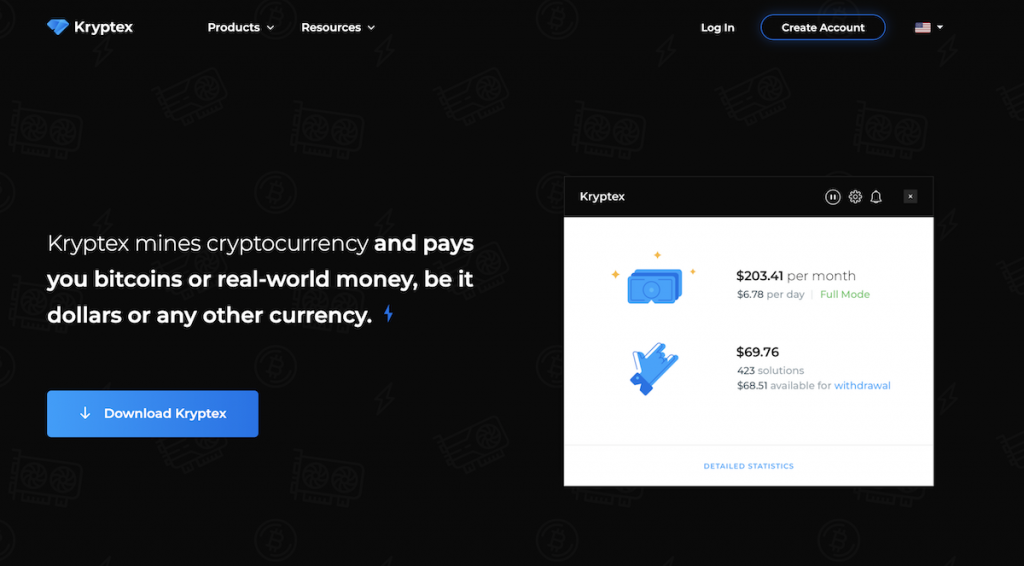 Kryptex is a Windows app that makes mining cryptocurrency convenient and simple – even if you're a beginner. How much you get paid with Kryptex depends on your computer's processing power… and luck. Generally speaking, the returns are high.
A gaming processor, like the AMD Ryzen 7 3700x, can earn you $95 per month and with a mining rig, you can earn $615 per month – but it gets better. If you own a mining farm, you can earn over $13,000 per month (that's a lot of beer money).
When it comes to withdrawing, there's no hassle. You can send your funds directly to a bank card or withdraw in BTC if you need to convert it to an international currency.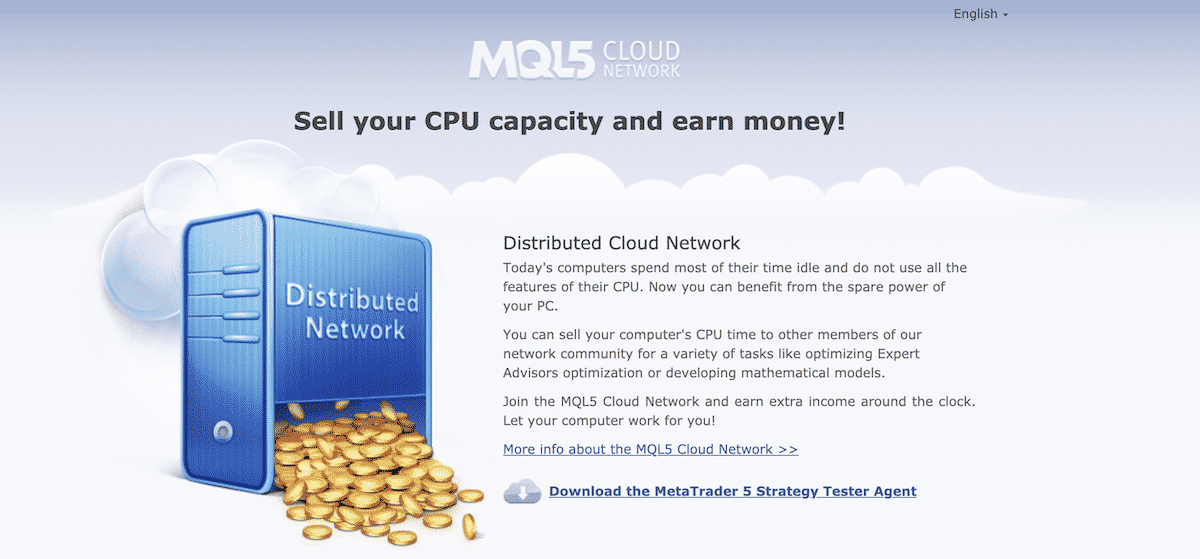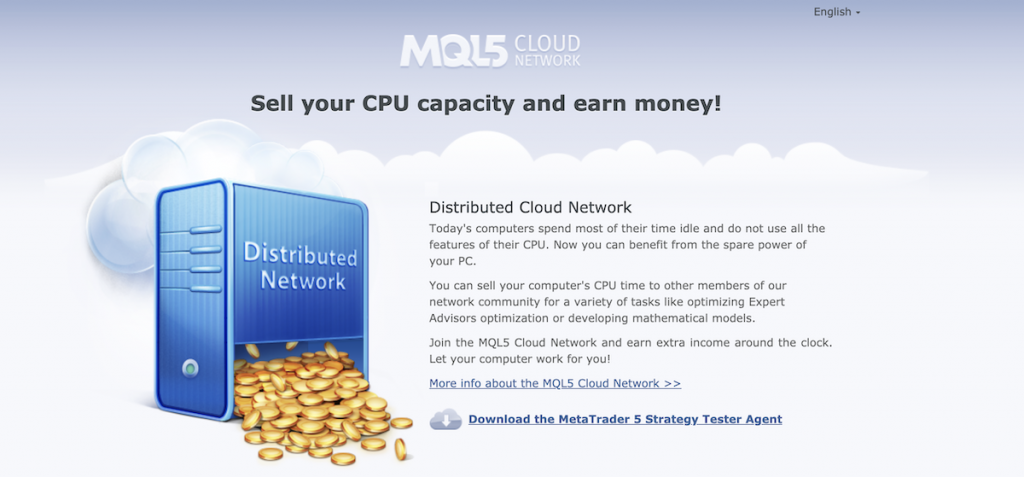 The MQL 5 Cloud Network is a programming language used to develop trading strategies for MetaTrader 5, a free online trading platform. It helps hundreds of brokerage companies and individuals analyze market data and perform trades automatically. It essentially manages trading robots.
For this reason, the MQL 5 Cloud Network needs a massive amount of computing power and is willing to pay for it. When you sign up, you'll automatically receive tasks to complete. There's no peer-to-peer interaction or 'bidding.' Despite this, you're still able to choose when to accept tasks.
Your computer must have at least 2 GB of RAM and 768 MB of physical memory to operate the MQL 5 Cloud Network. One of the downsides of the program is the amount it pays providers. The pay scale is calculated per millisecond and usually turns out to be $0.04 per hour, which translates to roughly $0.29 per month.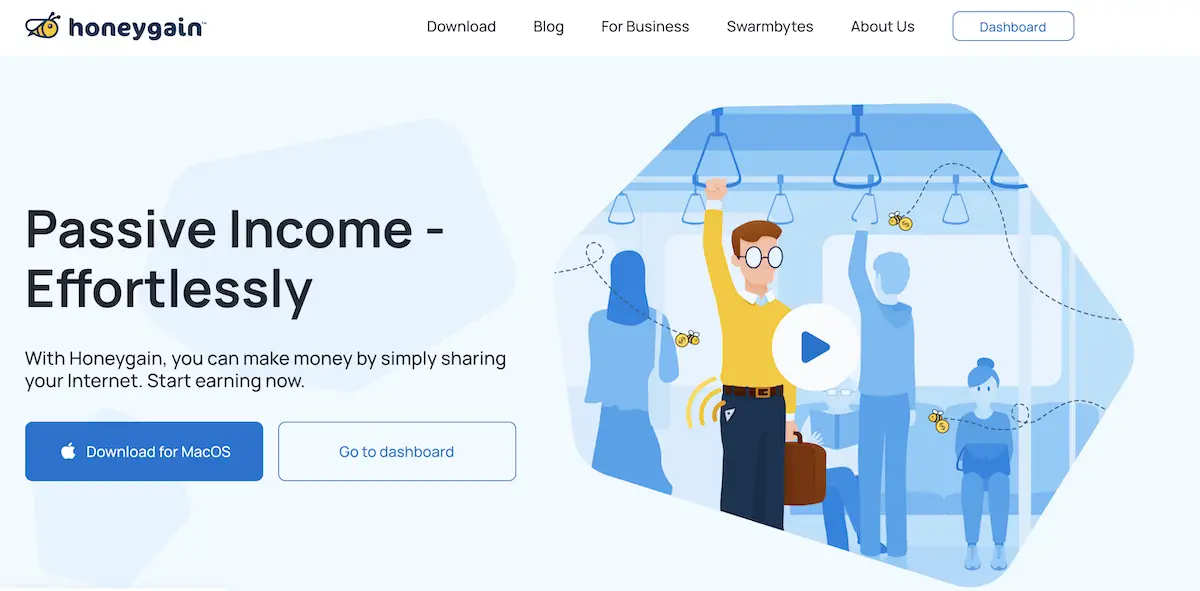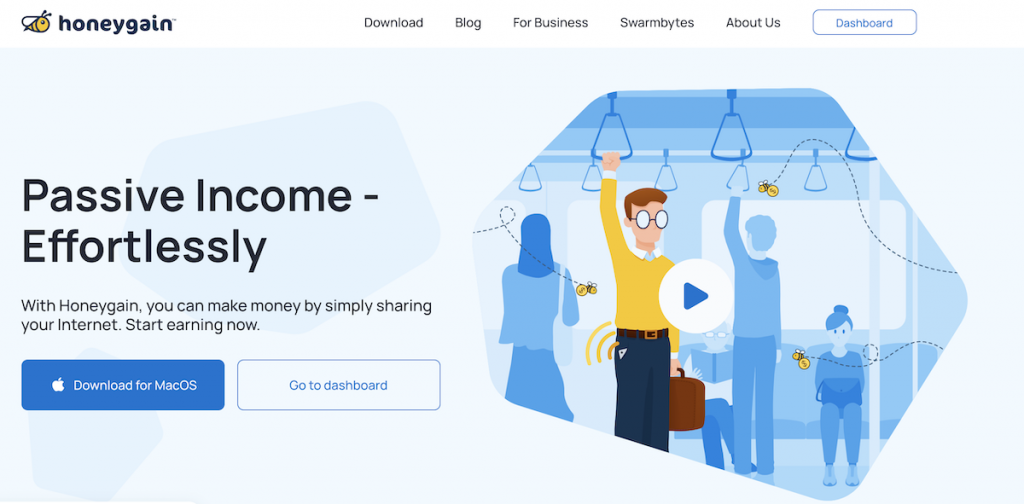 Honeygain earns you passive income, gaming rewards, and monthly subscriptions by letting you share your phone's internet connection with trusted businesses. Why would businesses need your internet connection, you ask?
It's not to secretly spy on you if that's what you're thinking.
Travel booking websites, for example, need this type of crowdsourced internet connection in order to scour the web for the best deals on flight tickets and hotels. Joining Honeygain lets you take part in that.
As far as returns go, the site claims to pay an estimated $19 per month when you share 5 GB daily. You're in control of how much daily bandwidth you share and are, therefore, somewhat in control of your income.
The Bottomline
Renting out your computer's processing power may be an easy way to earn a passive income, but it's not for everybody. For one, the payout isn't very high if you want to sell computing power. While some websites promise riches, it might take months just to get the minimum cash-out amount.
Another sign selling computing power might not be for you is if your internet connection is unstable. A flaky connection will get in the way of how quickly tasks are completed and might result in you keeping your device on for longer than usual just to see a payoff.
Seeing as you'll need to keep your device on for hours at a time, selling computing power isn't for someone who's concerned about their electricity bill rising.
Selling your computing processing power is only worth it if you spend prolonged periods online and wouldn't be negatively impacted in any way. If you're already online for hours at a time, then it wouldn't hurt to run a distributed computing app in the background simultaneously.
Lastly, selling computing power gives higher payouts to those who have computers with higher processors and more memory. If this sounds like you, you might get a decent payout from getting paid to sell computing power.
Do you think you can sell computer power? Feel free to share your thoughts about this side hustle in the comments below.
More Ways to Make Money: