Do you want to learn about how the best passive income ideas for beginners?
Passive income often sounds like some magical thing reserved for the world's wealthiest people.
You know, CEOs and oil tycoons.
In reality, that mindset couldn't be more wrong.
When it comes to passive income the mentality of "it all starts somewhere" is a better guide.
What Is Passive Income?
Separate from your regular earnings, passive income is money you earn with little to no effort usually done by completing a few (or more than a few) actions upfront and then reaping the rewards over time with little maintenance later. In a simple form, that means is your money is making money for you or you are making money while you sleep.
As you read this article, I want you to keep reminding yourself that the amount of money you get from passive vehicles does not matter. What matters is that passive income is passive income, and the goal is to increase the amount you earn from 0% to 0.1% to 0.2%, or $1 to $2 to $3 and so on. Also, this will be a long term effort to increase your wealth, not a get rich quick plan.
Passive Income Investments for Beginners That Require Cash
There are passive income ideas for beginners that just require some cash to get started:
Open a high-yield savings account
Rent out a room in your house
Real estate
Certificate of deposits (CDs)
Other investment accounts
So are you ready to learn about these mythical passive income vehicles once thought to be reserved for the rich and famous? Let's take a look.
1. Open a high-yield savings account
I know what you are thinking, "I already have a savings account."
But do you really? In 2020, the average savings rate for the common brick and mortar bank, think Bank of America, Citibank, Wells Fargo, and those alike, is floating somewhere between 0.06% and 0.15% (nerdwallet.com).
Meanwhile, some online banks offer much higher rates in the area between 2.10% and 2.25% (nerdwallet.com).
I understand if you cringed a bit when I said the dreaded words "online bank" (ooooh scary), but this is 2020 and it's time you open your eyes to the changing landscape.
It remains true that you shouldn't toss your money into the first online bank that pops up at the top of a Google search.
The advantage in that aspect remains with the local bank you can walk into and have confidence it's a real and trustworthy bank.
You will have to do a lot more homework in regard to online banks. Although, with a bit of effort you will find a huge financial reward.
And let's be real, financial success is mostly gained by giving up an equally huge amount of hard work.
To get you started, check out Marcus by Goldman Sachs Bank, Synchrony, and Ally. All three of those banks are FDIC members.
2. Rent out a room in your house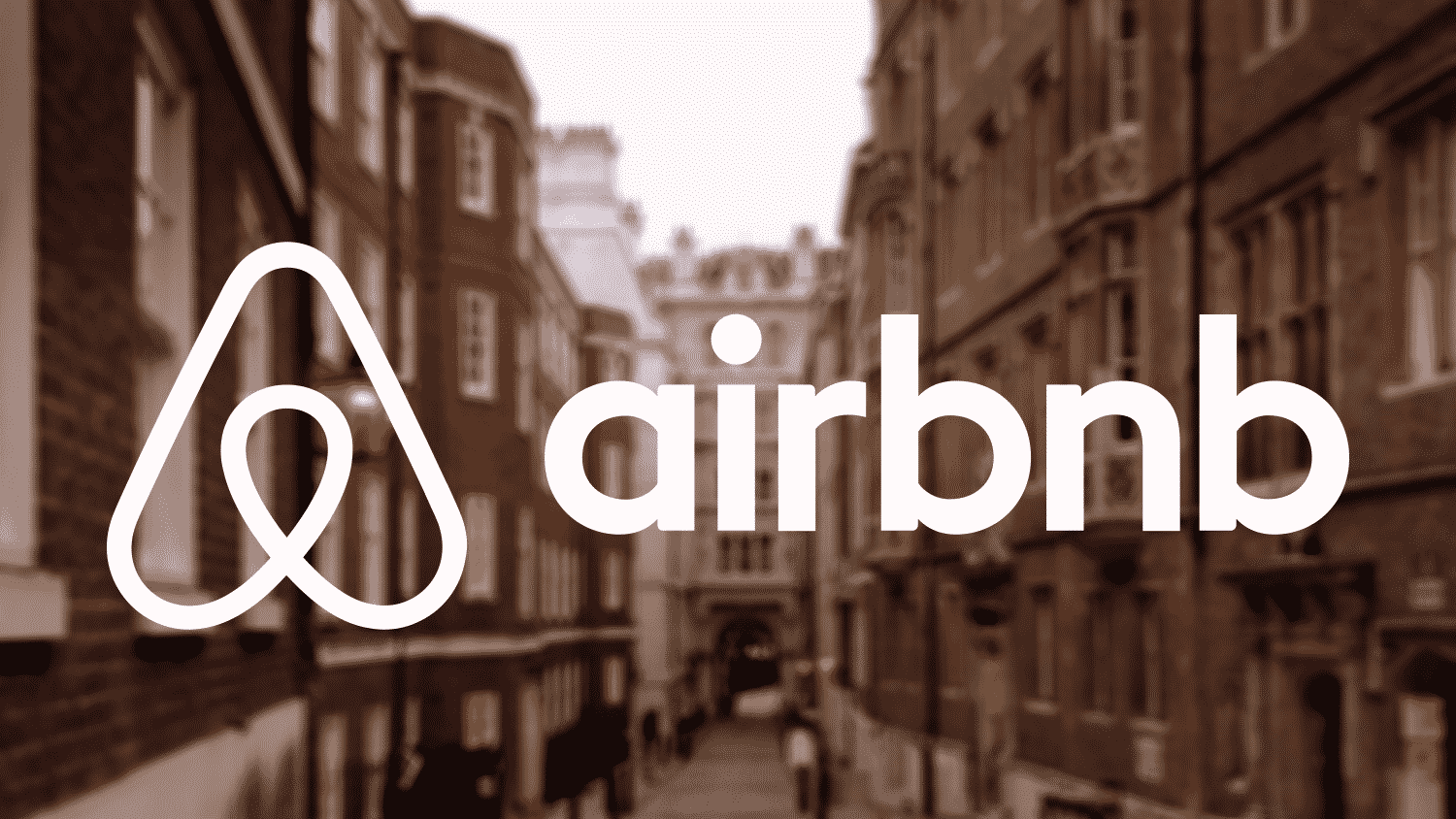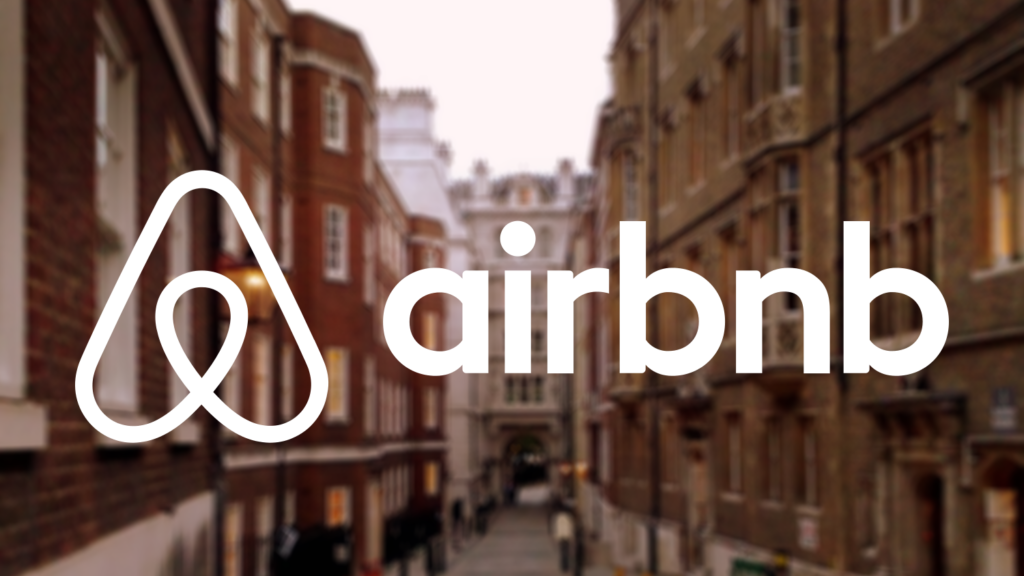 These options should be more familiar, but a good reminder never hurts. If you inherited property from family, or have a vacation house you never use, then you should think about renting the space out.
If you think time can't be spared to do so, then you should look at property management services. They will cost money to use but letting them take a small cut of the profits is better than having no profits at all.
Airbnb has become a highly regarded and recognized platform for travelers to rent rooms and houses. If you have a spare house or room, consider looking into Airbnb. Protect yourself by establishing ground rules you are comfortable with, such as the deposit, cleaning fee, and pets and this could be a profitable passive income vehicle.
3. Real estate
We have entered the realm of higher difficulty in passive income vehicles. Remember, financial success takes extra effort. There are multiple ways to get into real estate and not all of them require a six-figure salary to enter.
Buy real estate investment trusts (REITs)
There exist public and private trust open to investors. A REIT can be thought of as a pool of money that is gathered and used to invest in something that each contributor may not have been able to (or don't want to) finance alone, and the investments are handled by a company whose main purpose is real estate investing.
Some have high minimums, but a lot have low barriers to entry. Public REITs can be found using most investment services (TD Ameritrade, Robinhood, Merrill Edge, etc.) and investments can be made by purchasing individual shares.
Public shares give you the freedom to invest as little as you like and to retrieve your money whenever you like based on your brokerage account rules.
Although, using this method you are also at the mercy of stock market volatility which means your holding could be down significantly at the time you want to retrieve it.
My recommendation is to treat public shares the same as a private holding and only use cash that you don't expect to need for at least the next 3-5 years.
Private REITs take a little more work to find and offer some advantages as well as disadvantages when compared to public REITs.
After doing your research, it will help you decide which method is best for your situation. In the private sector, you will have limited access to your funds as most real estate investments have an expected investment horizon of 3-5 years. The advantage comes from being, mostly, separate from the daily volatility of the stock market.
Invest in crowdfunded real estate
If executed correctly with due caution, both investment groups and crowdfunding can be excellent ways to pool money together to invest in a real estate property that would have been near impossible for the average investor to invest in alone.
Investment groups can be started by anyone, and the key to success is working with partners you trust and developing robust guidelines that you will adhere to no matter the nature of the working relationships.
Avoiding the horror stories of working with family and friends should be an essential goal when establishing rules and responsibilities. Exit strategies should be clear and agreed on by the collective group because they can be an effective way to end a professional partnership while maintaining a personal one.
It is also possible to work with people with who you have no personal relationship with. As with any other business venture, make sure you should do your due diligence before making any serious commitments with people you don't know or trust just yet.
Once a solid group is formed, as well as the supporting team members such as realtors, accountants, and others, finding and investing in a property will be a difficult task.
Although, if your group consists of people who have bought real estate before, such as their own house, sticking to a solid plan should provide good results as the actual process of buying a property is rather common.
Certain complexities will arise in the form of transferring ownership to the company, but with a solid strategy, you will be on your way to earning passive real estate income that can add another step on your stairway to financial success.
Bottom Line: Crowdfunding is relatively new and is rightfully so in the realm of being a skeptical route. Still, the possibility exists for it to be a successful venture toward earning passive income. Websites like Fundrise or Groundfloor are gaining popularity because they expand to non-accredited investors, which basically means there are lower minimum investment options. Tread carefully, but with optimism. I would suggest as you expand your passive investment portfolio you start with the safer alternatives and then move on to the route with more risk involved.
Expect a high annual return of up to 12.4%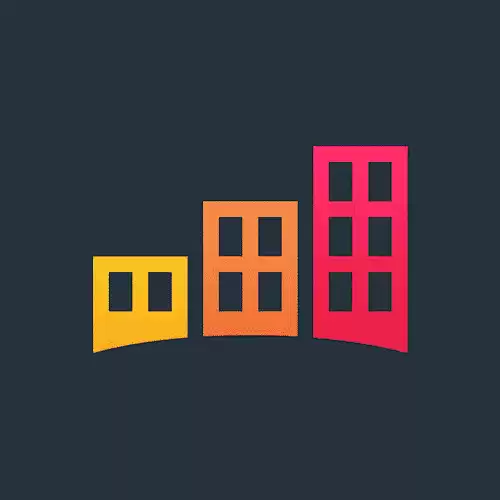 4. Certificate of deposits (CDs)
The average rates of CDs in 2020 is around .75% for a year or 1.15% (nerdwallet.com) for five years.
CDs are similar to a savings account in the fact that they give you a guaranteed rate of return on your money without risk factors such as a sudden downturn in the economy or a volatile stock market.
Although, CDs do come with more rules and restrictions. The most notable difference being if you want access to your money before its maturity date you will be hit with a penalty fee.
With that being said, use a CD as a secondary vehicle for your cash after you have enough in your savings account for a rainy day.
Typically, you should keep 6-8 months of reserve cash on hand for emergencies.
Let's take a brief pause.
I believe this is the drop-off point where most people start to say they don't have "extra cash" and thus think passive income is for the rich. I understand, and this is where I will remind you about increasing your passive income from 0% to 0.1% and so on.
You should, and I repeat you should have a savings account. If you do nothing else after reading this article other than opening a higher-yielding savings account than the one you have now, consider it a success because you improved your passive income.
If you only have $100 in savings at any given time, you need to understand how important it is to earn $2 a year on your money vs. just 10 cents. I refuse to let you believe $2 isn't important when you only have $100 in savings.
Use whatever scenario that will help you to realize that. $2 = one meal for your child or the difference between being able to pay your power bill and not. Whatever it takes, understand more is more. Simple as that. Now, let's continue.
5. Other investment accounts
There are the other investment accounts that can help you build passive income.
Peer-to-peer lending
Another form of investing that is relatively new, peer-to-peer lending is a significant change in the way that average people get a loan for a various number of needs. In the old days you only had a few options, borrow money from family and friends or a big financial institution. I'm excluding payday loans and pawn shops because those were always outside the box and inefficient ways to get a loan.
In modern times, the landscape is changing, and different companies have risen in many forms to be able to facilitate loans. These loans can be rather large and will continue to close the gap of what a traditional bank can offer compared to other companies. In the case of peer-to-peer lending, investors crowdfund their money to offer up as a loan to somebody who needs it. Investors earn interest on that loan just as a bank would.
The benefits of peer-to-peer lending are that you don't have to offer up a huge sum of money to a single person or business which would create a high risk for you. Instead, you can create an account and fund it with $1000 for example, and then loan out $25 to 40 different borrowers. Your return on investment will depend on the number of those loans that default and the average interest rate for all of the loans.
This is another method where you should tread carefully. Upon further research, you will find that peer-to-peer lending is not very tax efficient, so this should not be your go-to for passive income. If you already have a diversified passive income portfolio, peer-to-peer lending can add another layer to further diversify your risk if used correctly.
Standard Brokerage/Investment Account with Dividend Paying Stocks
Investing in stocks and bonds is a risky business, there is no way around that fact. Even so, when done correctly, the rewards can be extremely lucrative. In the case of looking for passive income, dividend-paying stocks can provide a steady income if you are able to ignore the noise of the market.
Buying stocks of good companies that have a proven track record of paying dividends can provide steady passive income if you buy and hold for an extended time, think 10-15 years and beyond. Search for so-called "dividend aristocrats" that have increased their dividend annually over the last 25 years.
Alternatively, safer options include investing in a low fee index fund or a trusted Exchange Traded Fund (ETF). Both funds will come with a price, but the funds take care of the day to day actions that will allow you to reap the reward of passive income.
Holding onto these assets over a long period of time can add passive income to your wallet but is not for the faint of heart because the price can drop significantly in a short amount of time. It will take a steady hand to avoid selling your positions because of a significant loss in value.
Tip: Robinhood is a free investing app for your phone. I really mean free all around – free to join and they don't charge any fees to buy or sell stock. You can get a share of stock like Apple, Ford, or Sprint for free when you join through this link. You can buy dividend stocks with Robinhood and get a paycheck quarterly or monthly!
Passive Income Ideas for Beginners that Require Time & Effort Investment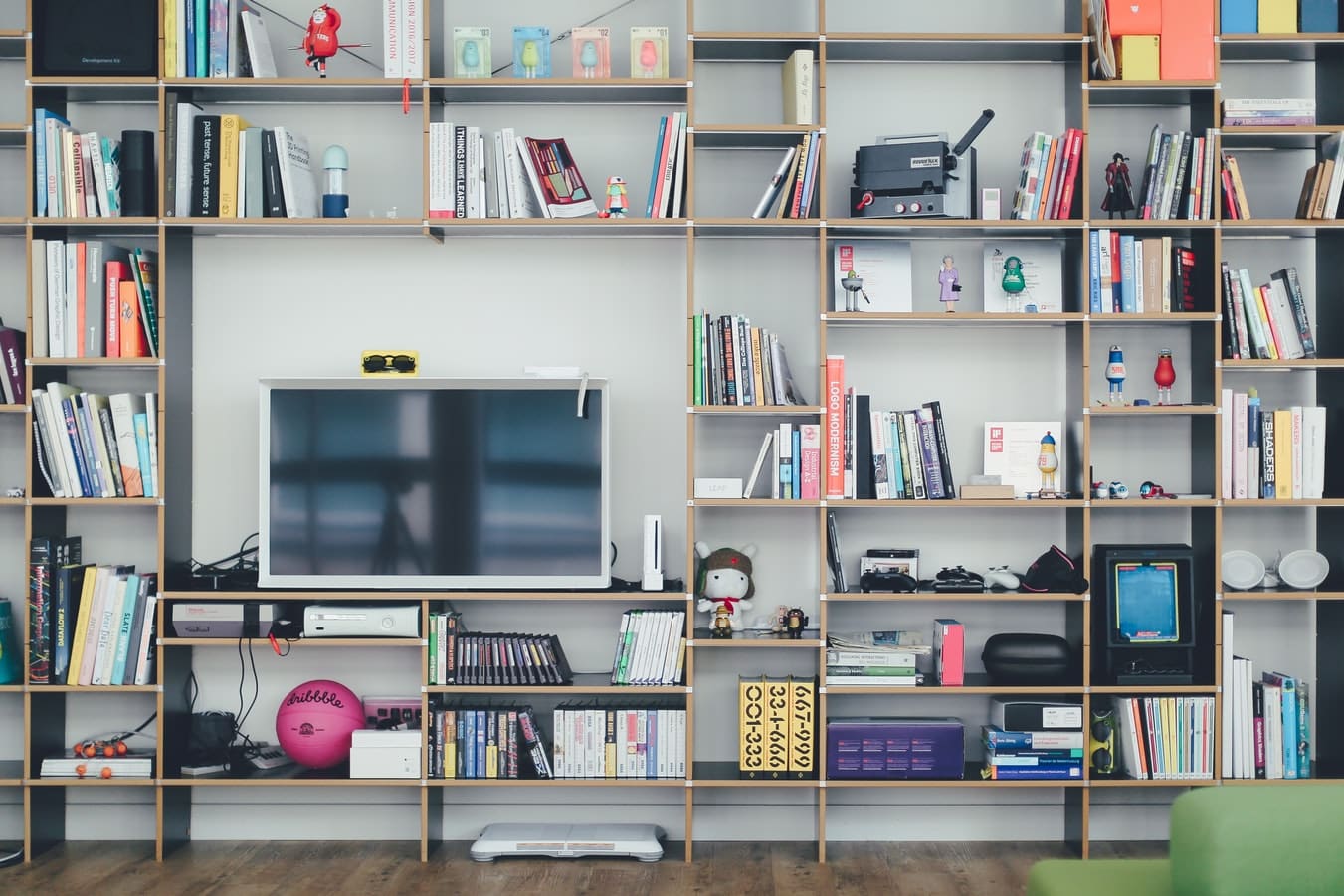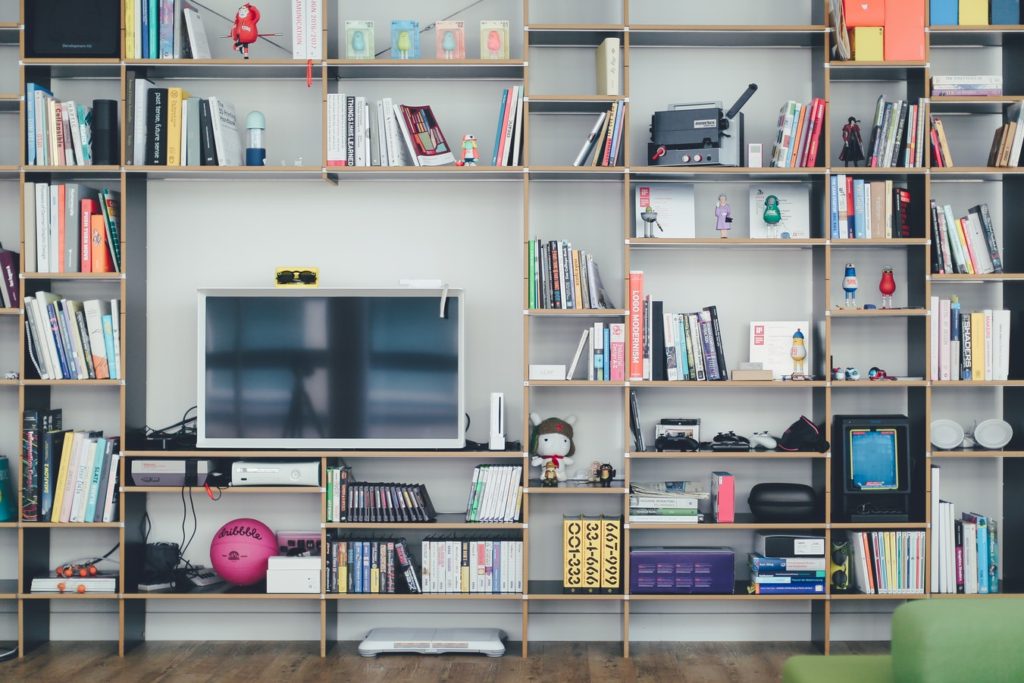 These passive income ideas are easy, convenient, and help you earn money and start making passive income without spending any money or much time.
Got a bike, car, phone, or spare room? I'm sharing real ways to earn passive income through the best passive income websites I've found.
6. Download a passive income app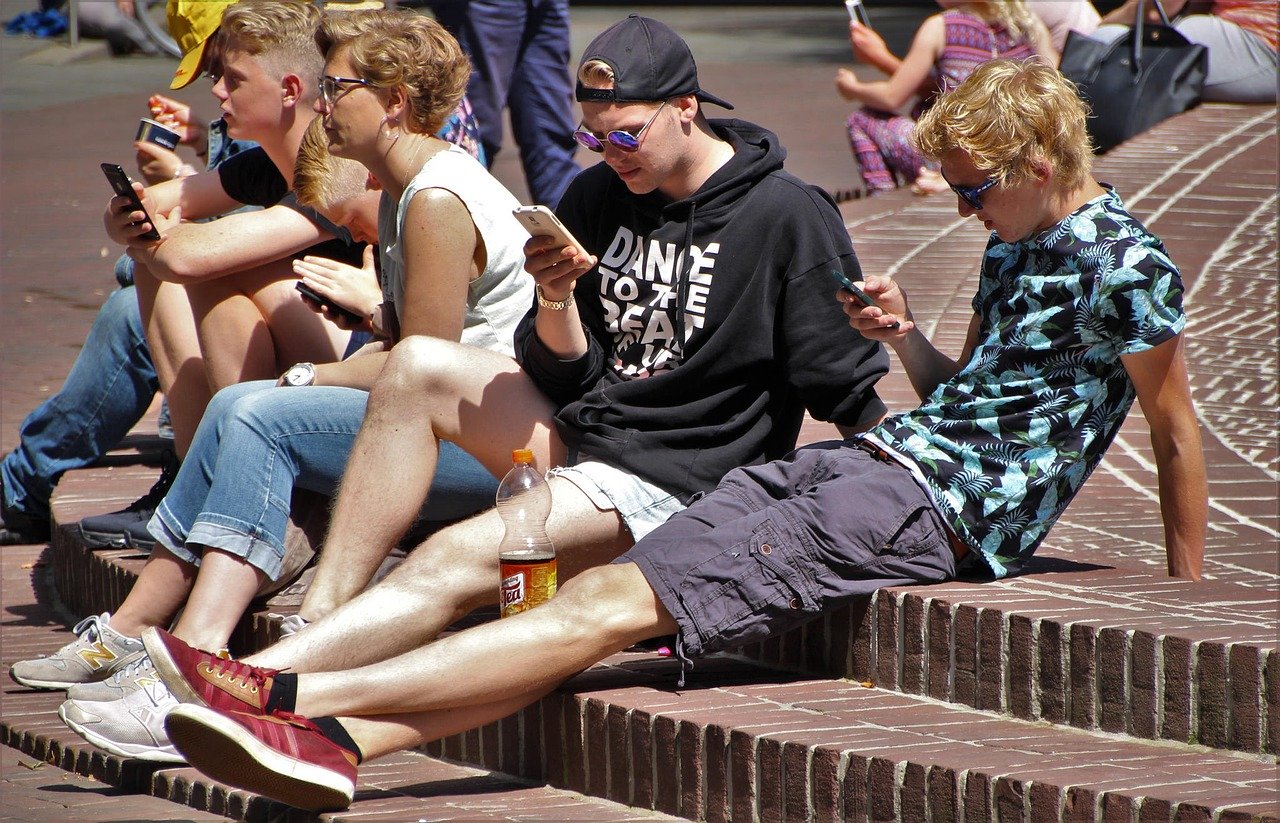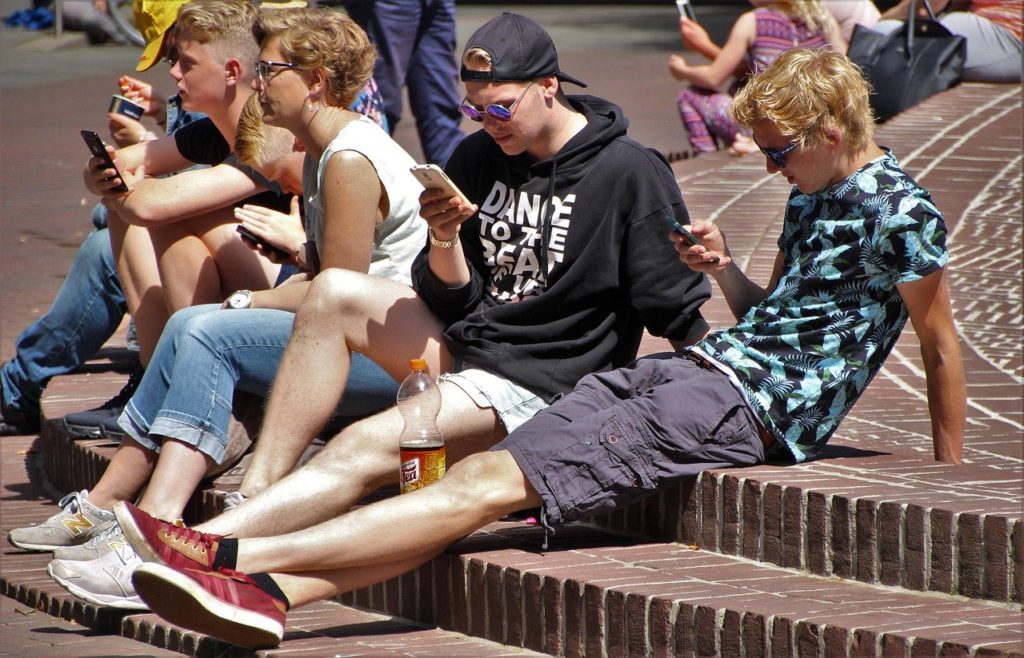 This is a legitimate way to generate passive income simply by downloading an app on your devices.
By using the internet as you do every day, this app invites you to make a difference – and you can make a passive income too.
Simply download the app and install it on your phone or laptop and you can make $50 per device (per year).
You don't really have to do anything other than initially registering your computer or phone. However, the app will track your usage — so you're giving up that right.
This company will pay you $50 a year to keep their app on your favorite internet browsing device and they also give away $10,000 each month. So you can possibly make more than $100. Sign up through here for a registration bonus.
Get up to $50 per year using the Nielsen app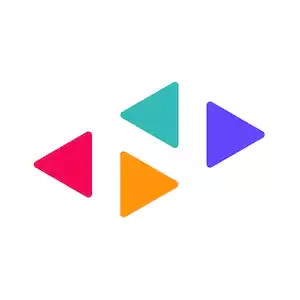 Nielsen Mobile Panel
Get rewarded for using your devices.
Earn $50 a year just by installing an app
Earn up to $1000 from sweepstakes
15 different types of rewards, including TVs
Win up to $500 by downloading PC app
Join for Free
7. Let people borrow your bike
Do you have a bike you don't use every day, skis that aren't always hitting the slopes, or a surfboard collecting dust? Your sports equipment could be collecting cash, not dust. You can rent any of those items out on Spinlister.
The site is popular with travelers from out of town or people who aren't quite ready to purchase their own equipment. Listers are covered by damage and theft protection and Spinlister only takes a 17.5% fee when an item is rented.
8. Rent out your power tools
Don't have a bike? You can rent out almost anything on Zilok. Their categories include auto, tools, party, electronics, leisure, luxury, at home, and vacation. Signing up is free, and as an owner, you get to choose your desired payment method.
The website just takes 5-10% of each transaction. Go through your home and see what you have that people might want to borrow!
9. Fill out surveys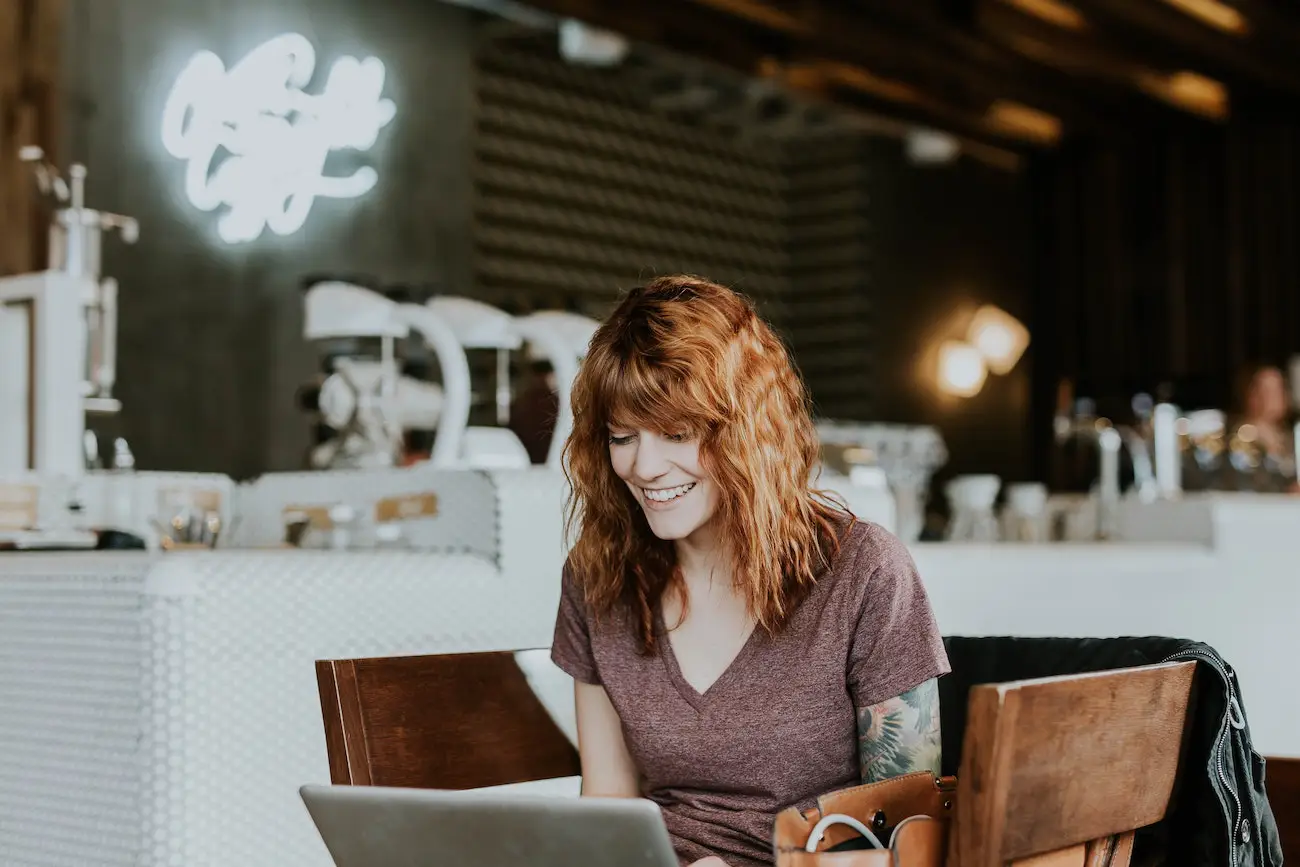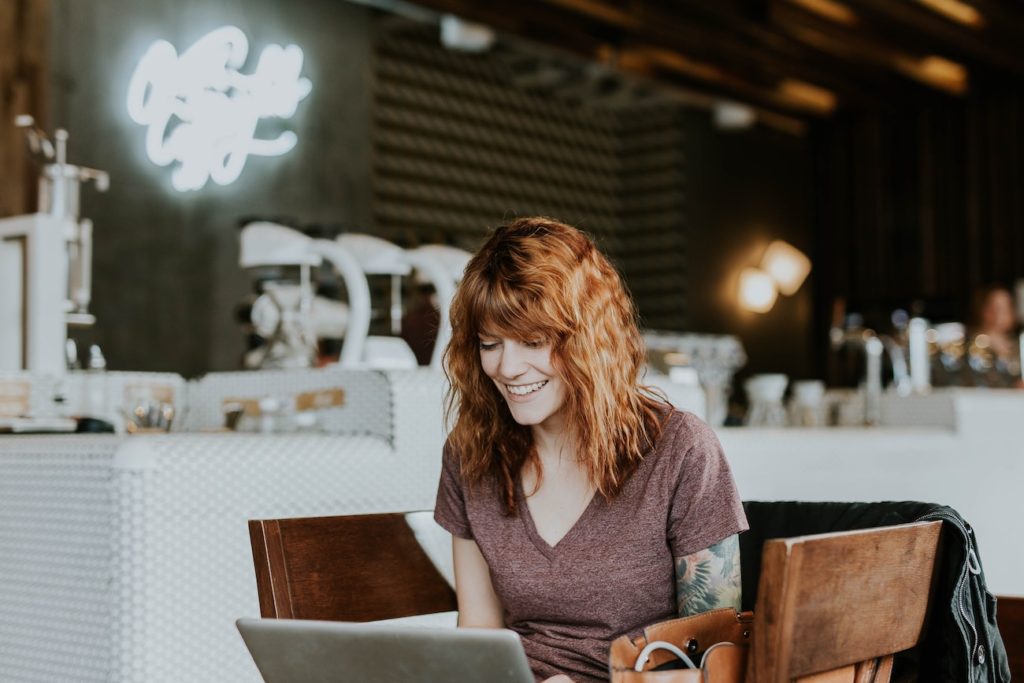 Taking online surveys to make passive income is a no-brainer!
You definitely won't get rich or make hundreds of dollars per day with surveys alone, but you won't waste much time, and you can make some money the easy way. Here is my favorite (and highest paying) survey site:
Survey Junkie: This is a free survey app for your phone. I really mean free all around – free to join and they don't charge anything to be a member (they will actually pay you). You can get a free registration bonus for free when you join through this link.
Survey Junkie pays up to $10 per survey, and many of them take less than 5 minutes to complete. Sign up through here.
Earn on average $1 to $3 per survey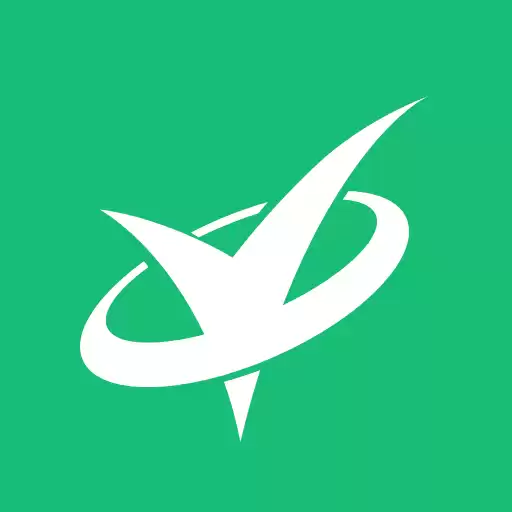 Survey Junkie
$1-$3 average earnings per survey
Extra points if you screened out of survey
Additional ways to earn up to $100
Install Survey Junkie extension for bonus
Join for Free
10. Join reward sites
Swagbucks is another great beer money site to make some extra money in your free time by using your phone or laptop.
It's similar to Survey Junkie, but there are also a few other ways you can earn money as a member (including a $10 bonus just for signing up).
Other ways you can make money with Swagbucks outside of surveys:
Cash back program for online shopping (Includes $10 bonus)
Get paid for searching the web (Includes $10 bonus)
Watching videos (Includes $10 bonus)
Save money with coupons (Popular coupons include Lowes coupon, Nord VPN coupon, Hobby Lobby coupon, and more)
Earn around $50 to $1,000 per year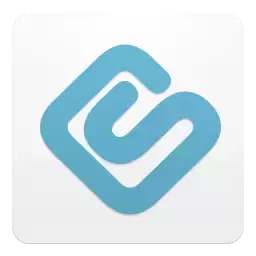 Swagbucks
Get $10 added to your account just for signing up.
Swagbucks is the most reputable rewards site that lets you watch videos, take surveys, shop and more to earn real money. You can also get free gift cards and cash for shopping and discovering content online.
Start Earning
11. Deliver food
If you're free nights and weekends, you can get paid to drive by delivering food for fellow citizens around your city. It's easy to deliver food with Uber Eats – if you have a car, it's a perfect way to make a good amount of extra cash whenever it's convenient for you.
A lot of people do this full time, so you can imagine that's it definitely possible to do this on the side and make extra money by delivering food with Uber Eats, and be on your own schedule.
Another way to make with food delivery apps is by signing up for gig economy jobs like Postmates, DoorDash or Instacart.
12. Sell your pictures online
Did you know that you can sell your photos online? Are you known for having the most aesthetically pleasing Instagram posts? Are pictures taking up the majority of the storage on your phone?
You can get another passive income stream by selling your pictures for money with Foap.
Upload your pictures and any time someone decides to purchase one, Foap splits the money with you 50/50, according to Foap reviews.
To earn a little more money, you can enter one of the contests in Foap's "missions" and make $100+ if your photo is selected as the winner.
13. Turn your car into a moving billboard
This is an easy passive income idea as you don't have to work for anyone. You can simply advertise for them with your car.
If you don't mind having your car wrapped in an ad, you can make easy passive income with Wrapify.
Companies will pay anywhere from $400-$900 to put their company on your car. It's easy to get started on their website and is one of the best returns on this list.
14. Rent out your driveway
Here is another top passive income idea that involves renting out your driveway.
Parking can be stressful and expensive. AirGarage offers a solution. If you have an extra spot in your driveway, carport, or garage, you can rent it out to drivers looking for affordable parking, especially if you live near a college campus or popular venue.
Spot owners have the freedom to choose their price and approve requests from drivers. Spots can range from $30-$70 a month depending on location and availability, and AirGarage only takes a small 3% processing fee.
15. Get paid to watch videos
This is another secondary income idea. If you're interested in getting paid to watch videos then you can sign up for InboxDollars which pays you, in cash, to watch fun videos & take surveys.
They'll also give you a $5 free bonus just to give it a try so it's a great opportunity. By spending just 5-10 minutes per day on this (either on your lunch break or during TV commercial breaks) you can earn and save an extra $50/month.
Get $5 welcome bonus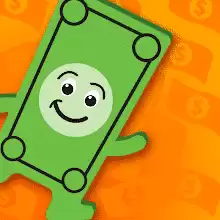 InboxDollars
Get $5 added to your account just for signing up.
With InboxDollars, you can earn cash for sharing your opinion and playing games on your phone and laptop. Join the millions of InboxDollars members who have earned over $50 million in cash to date.
Start Earning
16. Earn money for cleaning out your closet
Sometimes lugging your old clothes to the local thrift store seems like a lot of work, and uploading individual pictures of each article of clothing to consignment sites seems even worse.
No worries, thredUp is the easiest way to sell old clothes.
They'll send you a free "clean out kit," take photos of your clothes and sell them for you. Anything they decide not to sell gets recycled, and you get a portion of the earnings.
17. Sell CDs and DVDs
Need another passive income idea that works?
My parents have hundreds of DVDs and CDs at home, and I've realized we almost never use them anymore. With music and video streaming adding new content every day, CDs and DVDs have become outdated and take up a lot of space.
Decluttr will buy DVDs, CDs, books, and even old technology like cell phones and game consoles.
Plus, you get paid the day after your stuff is sold!
18. Start a blog
Starting a blog is an easy way to make passive income and one of the best side hustles. The hardest part is getting yourself to just do it.
While it will take some work and time to start making money — it is literally the best form of passive income.
I have over 10 different blogs and each one brings me an income stream month after month through advertisements and affiliate marketing.
Plus, it's really low-risk and takes a couple of minutes to set up a blog. You can use our quick guide on how to start a free blog here.
19. Download passive income apps
You're not going to get rich by downloading mobile apps that pay you, but you can use these to earn a passive income every month. Money making apps can be a simple way to pad your bank account in your free time. Here is a great list of the best apps that pay you real money if you wanted to give them a shot.
You probably know these apps aren't my favorite way to make extra money, but I make an exception for it when you're just hanging out — e.g. watching T.V., riding the metro, during your break at work, or in the back of an Uber. Might as well click a few buttons and make some money while you're at it.
20. Turn your car into a second paycheck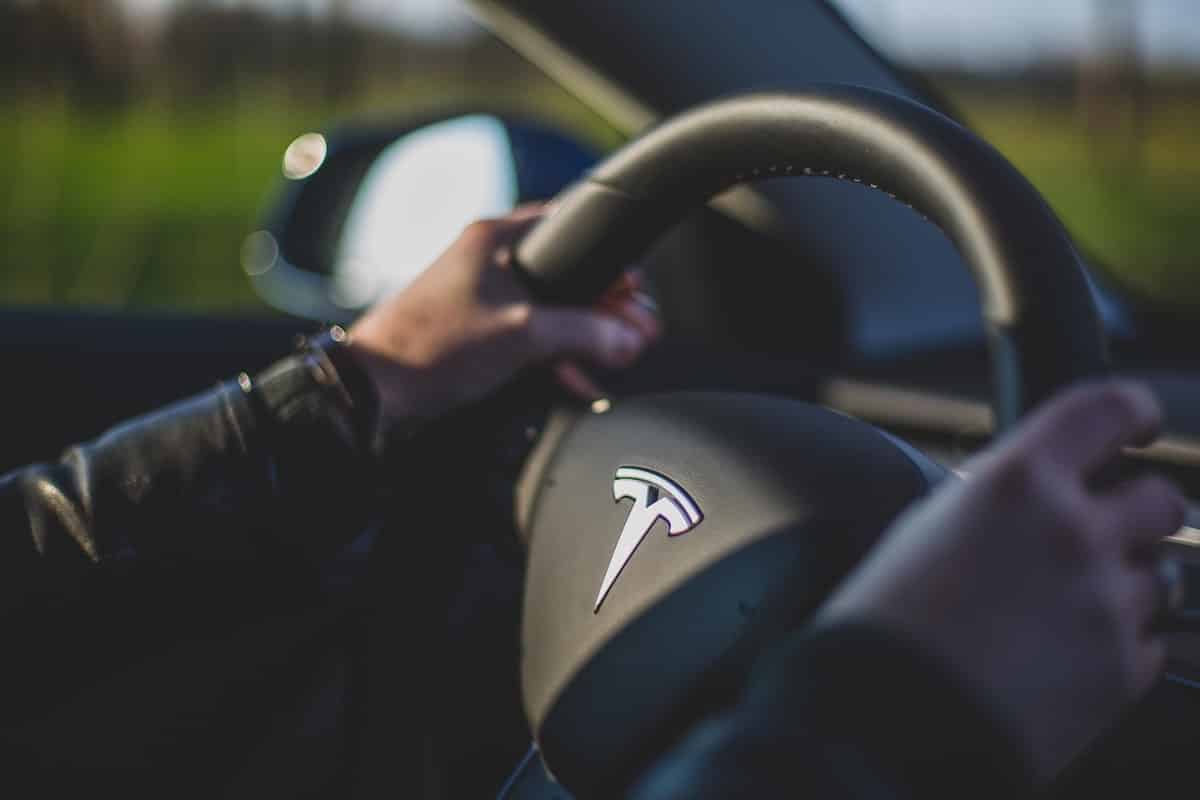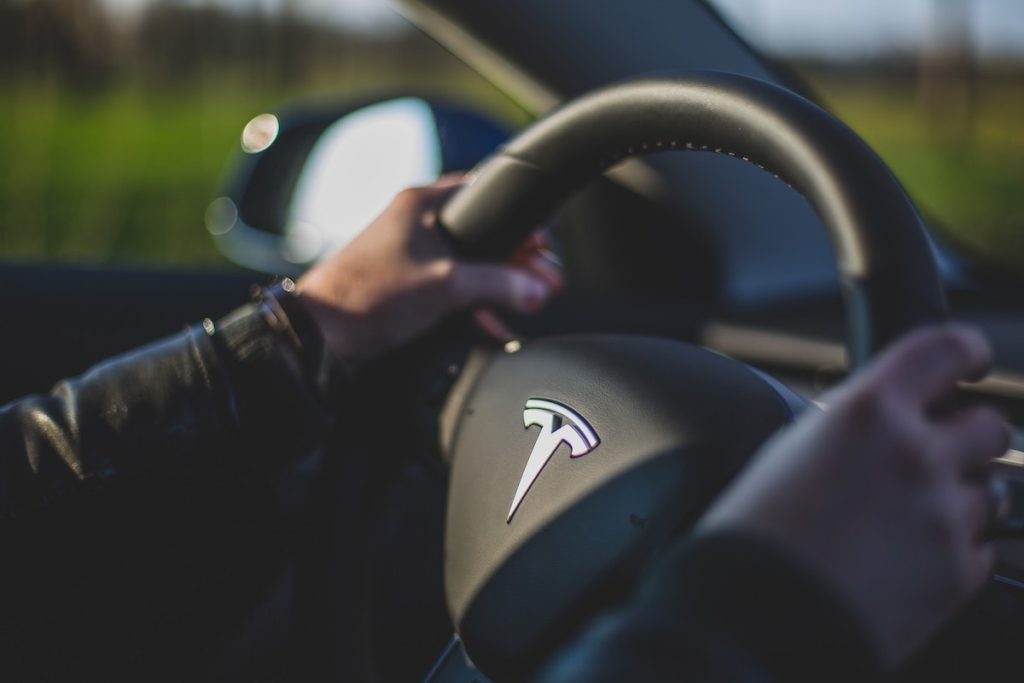 Let your wheels pay for themselves, you can rent your motorcycle or car to make passive income. Apps like Getaround lets you turn your car into a second paycheck with no driving necessary. You're paid monthly. Earn $10,000 per year in residual income for actively sharing your parked car.
It's a smart idea and you can set up your own schedule to earn passive money.
Listing your car is free and managing rentals is easy. You can choose how and when to rent your car. Rentals are managed through the app and smart car technology.
Don't worry, every trip includes $1,000,000 insurance and 24/7 roadside assistance. Drivers are screened to ensure they have a safe driving record.
21. Rent out your car
If you don't feel up to driving but still have a car doing a whole lot of nothing in the driveway, then consider renting it out via Turo.
Less work, same reward!
Did you know that you can rent out your car when you're not using it? And that this could be a very lucrative way to bring in extra cash in your wallet with this unique passive income idea.
Do you drive to work and just let your car sit in the parking lot for 8 hours? Do you plan on heading on a vacation soon while your car sits unused at your home? If so, renting out your car while you're not using could be an easy way to make money with your car.
Listing your car is simple and takes less than 10 minutes.
According to a Turo review, one user listed their car for 5 days every month and made $3,496 in a year.
Sounds pretty good and some may say one of the best passive income businesses.
Oh, and they also protect your car against physical damage, so you're fully covered.
Sounds good?
You can sign up and start making money with your car with this passive income app.
22. Sell your old textbooks
This one is simple. Do you have old textbooks from college lying around?
You should consider selling them on Amazon.
In addition to textbooks, you can probably sell old books, DVDs, cell phones, or other electronics you may have lying around.
You would be surprised how much you can get for your unwanted items. Just list your items for sale and you'll start generating sales and making some passive income.
You can also benefit from the Amazon Trade-In program. The Amazon Trade-In program allows customers to receive an Amazon.com Gift Card in exchange for thousands of eligible items including video games, Kindle E-readers, books, and more. The process is easy and convenient with an immediate offer and free shipping.
23. Advertise on your car
This is some seriously passive income. Companies such as Carvertise will pay to put a wrap on your car, and then pay you to simply drive your regular routes with the advertisements on your car.
You can get the right to say "no" to a particular ad you're uncomfortable with the content of the ad. Most companies pay you between $100-$400 a month to advertise on your car. Not too bad.
24. Start your own podcast
If you can build an audience for your podcast, then you can make some money through sponsorships, affiliate advertising, and other offerings. Companies regularly pay $250 to $500 for a 30-second advertisement on podcasts.
There is money to be made with this remote side hustle. Alternatively, you can also use this guide to start your own blog (in 30 min or less).
25. Start your own dropshipping company
Dropshipping is another passive income idea that is pretty lucrative.
Dropshipping is a retail fulfillment method where a store doesn't keep the products it sells in stock. Instead, when a store sells a product, it purchases the item from a third party and has it shipped directly to the customer.
A company Oberlo allows you to easily import products from AliExpress directly into your Shopify store and ship directly to your customers – in only a few clicks.
It's very simple to open a shop on Shopify and drop ship items in order to create a business without too much risk.
You can literally start and set up a dropshipping business without any type of product in one afternoon with minimal risk as Shopify has a 14-day free trial and Oberlo is completely free.
26. Become an online freelancer
Fiverr is one of the best sites in the world. The basic premise is "what would you do for $5?" You'll find everything from hilariously weird and useless gags to legitimate and genuinely helpful micro-business tasks.
Fiverr can work for you as both a seller and a buyer. It is a great way to make money and also you can find millions of services. If you want to try Fiverr, sign up here for 20% off your first order at Fiverr.
27. Get rid of textbooks you don't use
One of the most common college student struggles is spending hundreds of dollars on textbooks that you only use for a semester. If you're interested in selling old textbooks but don't know where to start, Slugbooks can help. All you have to do is put in the ISBN number of your textbook and Slugbooks will compare how much various sell back sites will be willing to pay and send you quotes. You don't need to waste unnecessary time comparing websites!
How to Pick the Best Passive Income Stream for You
These are some of my favorite ways to make passive income by using your money to help you earn passive income or using your income-generating assets.
I hope you found one idea that resonated with you. The key to passive income and building wealth and creating different income streams.
So start one, start two, or even three of these passive income ideas and passive income apps and see which one sticks.
Then keep going until you're making money 24/7!
Have you used any of these sites or methods to create passive income? What else do you use to sell or rent out items? Let me know in the comments!