I can't stop thinking about new side hustle ideas, and I don't think you should either. That is until you come up with one (or a few) that can earn you a little bit of extra money each month. No matter where in the world you're from or what you do for a living, making $100 a day or $500 this week is at your fingertips thanks to the internet.
Who couldn't use a little bit more money? Whether you want to save for a down payment, pay down debt, or just save up for an emergency fund — side hustles can help you reach your financial goals.
While your day job might help get the bills paid — what about the elusive financial freedom that everyone talks about? The best hide hustles can get you there and help you reduce your financial stress.
What is a Side Hustle?
As of today, there are more than 57.3 million Americans working in the gig economy with a side job.
A side job, also informally called a side hustle or side gig is an additional job that a person takes in addition to their primary job in order to supplement their income.
So what are the best side hustles apps and ideas to earn money? Let's get into it. Here are the best side hustles to make extra money.
Easy Ways to Start Making Money
There's something on this side hustle list for everyone, but these are some quick and easy ways to make extra money. If you're looking for ways to make money fast, then these are for you.
1. Store people's stuff at your house
Do you have a garage, basement, attic, driveway, or even a closet that is empty for most of the year? Try renting it out with Neighbor.com.
Neighbor is a peer-to-peer storage marketplace that connects people with unused space to people in need of storage. Homeowners turn their garages, basements, and driveways into extra income and renters can find cheaper and closer storage.
Earn thousands of dollars a year renting out the space you don't use to neighbors who need to store items or vehicles. The best part is that it's free to list your space.
Our Pick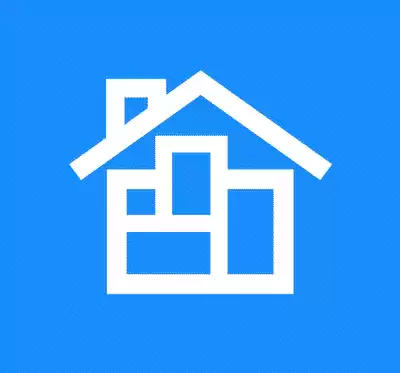 Neighbor
Ready for an easy side hustle? With Neighbor, you can earn passive income by renting unused space in your home, garage, or property.
Features:
Earn up to $600 per month renting a garage

48 hours to screen potential renters

Get 1 payment at the end of each month

$1 million free coverage for hosts
Get Started
Our Review
2. Get a delivery gig
The gig economy is alive and well and people are picking up side gigs to earn extra money. Here are some of the most popular delivery jobs for you to check out:
DoorDash is a food delivery service that allows you to deliver food via car or bike. Delivering with DoorDash, you get flexibility and financial stability. Dash for a living or for a goal, all on your schedule and on your own terms. Sick of clocking in? Become your own boss and make your own schedule with DoorDash. Start earning now, it pays. If you are interested you can take a look at the application page for DoorDash.
Instacart pays you to pick up and deliver food from customers who opt to order groceries from home. You can deliver groceries from shops like Whole Foods, Trader Joes, CVS, Costco, Fairway, and more. Grocery shopping can now be fun if you're getting paid. Grocery shopping can now be fun if you're getting paid. Discover how much you can make with Instacart in a day, week, and month and see if it's the gig for you.
If you don't own a vehicle, you can still deliver on foot, via bike or even a scooter. If you need a car, you can use a service like Hyrecar to rent out a car to use for your deliveries.
3. Complete online surveys
Well, one thing that most people have resorted to when looking for a side hustle is those easy wins. So if you are not up for the task of delivering food you can create flexible sources of income through the best survey apps.
With Survey Junkie, you'll complete easy tasks to earn cash and rewards. If you like taking fun and interesting surveys, this is a good app for you. You can earn points that can be easily be redeemed for cash via PayPal. Oh, and Survey Junkie also has an 8.9/10 rating on TrustPilot — the highest of any online survey company. This is one is the more reputable survey apps out there.
4. Let someone negotiate your bills
When you want to make quick money now, one of the easiest ways you may overlook is finding easy ways to lower your expenses. I didn't realize how much I was overspending on my cable, phone bill, and to random subscriptions that are on autopsy. Most people don't bother with the trouble of calling up AT&T, Verizon, Sprint (or whatever cell phone provider you use) to try to get their cell phone bill lowered. So let someone else do it for you.
"I could not believe how easy this was to do. It took me about 5 mins of work and I had about $70 in my account."
Avoid overpaying on bills by using Truebill, which is the number one money savings app. It'll help you cancel unwanted subscriptions, lower your bills, and stay on top of your financial life. It's pretty simple to create an account just with your name and email. You'll likely be able to save over $100-300 this year by using it!
5. Get paid to play games
Did you know you can actually get paid to play games? Apps like Mistplay have been around since 2017 and offer gamers a platform for playing games for real money. Think of it as a game app to win real money — it's essentially a loyalty program that offers cash incentives and gift cards for playing games on your phone. The best thing about this opportunity is that it's completely free and you can likely earn a free gift card this week depending on how often you play games.
However, the only drawback is that it's only available for Android users on the Google Play Store (sorry iPhone users). To start making extra dough quickly, you'll want to download the Mistplay app using this link and then browse the mix list for available games to start playing. While this gaming app won't make you rich, you can really earn free gift cards relatively quickly if you love playing games on your phone.
6. Get cash back when you're at the pump
Have you ever dreamed of paying less for gas each week? Well, that time has come, with Upside you can earn money in your PayPal account by sharing your purchase receipts and shopping at local stores.
The system is simple: you take a photo of your gas receipt and upload it. Then the app will digitize the receipt information and you'll get up to 25 cents off each gallon. I'm surprised I don't hear about this app more often though, a ton of users are making hundreds in cash back.
You can likely rack up an extra $100 in free PayPal cash this year by using it. And you can also save up to 35% at restaurants and 15% at grocery stores near you. The money you earn can be transferred to your Paypal account or redeemed for gift cards to buy at Amazon and other stores. You can get a download link sent to your phone here.
7. Open a high-interest savings account
One way to get the best bang for your buck is to stash your money in a high-interest savings account. CIT Bank and Axos Bank offer up to 5-6x the national average interest rate. It now pays to stash cash at an online bank, since they give you a better interest rate than regular brick-and-mortar banks, and you'll always have access to your cash via ATMs. Once you start getting your side hustle income, just let your money make you money if you need it liquid.
8. Let the Albert app give you money
If you're an Albert user, you can get a cash advance of up to $250 from your next paycheck. The best part is that there are no late fees, no interest charges, and no credit checks involved. You simply need to repay the advance when you receive your next paycheck.
If you're a Genius member on the Albert platform, you can also get cash back on certain purchases such as groceries, delivery, and gas when you use your Albert debit card.
You can learn more about Albert here.
9. List a room in your house
Airbnb began in 2008 when two designers who had space to share hosted three travelers looking for a place to stay. Now, millions of hosts and travelers choose to create a free Airbnb account so they can list their space and book unique accommodations anywhere in the world.
And Airbnb experience hosts share their passions and interests with both travelers and locals. It's easy to become an Airbnb host in most areas, and it's always free to create a listing. Entire apartments and homes, private rooms, treehouses, and castles are just a few of the properties hosts have shared on Airbnb.
For more details on what's expected of hosts, check out Airbnb's community standards, which revolve around safety, security, and reliability, and hospitality standards, which help hosts earn great guest reviews. Interested in an Airbnb Hosting Guide? This article walks through what Airbnb is, the risks involved with hosting, how you can get started, and much more.
11. Try real estate crowdfunding
Want to have your money make you money? Arrived is a real, much better and desirable alternative to stock market investment.
Arrived Homes is ideal for those seeking regular passive rental income, with a low investment minimum. While the upfront fee is somewhat high, the annual fees are comparatively low. The platform offers useful property due diligence information, and has demonstrated solid returns through quarterly dividends and potential appreciation.
Arrived also allows tenants to become co-investors by purchasing shares in their rental property, encouraging them to take better care of the property and potentially reducing maintenance costs. Additionally, homeowners can sell their property to Arrived and retain up to 10% equity, making it a mutually beneficial platform for tenants, investors, and homeowners.
12. Rent out your car
Getaround is a peer-to-peer car sharing service that has a wide range of cars that can be rented on an hourly or daily basis. Getaround boasts that you can turn your car into a second paycheck with no driving necessary. You're paid monthly. Earn $1,000s per year actively sharing your parked car.
13. Walk dogs in your neighborhood
Rover is better known for its pet sitting (dog and cats now) and dog walking features. Tasks on this app are traditionally more professional than Wag!
The app is really easy to navigate and the application process does require an interview and a background check. Then once you're in, you have to make sure your profile is top-notch in order to get any seller traction. This one may not be for someone who isn't ready to put in the work (even part-time gig economy workers).
14. Get a rewards credit card
A rewards credit card can offer you something for nothing if you meet the specific lender requirements. You can usually enjoy a sign up bonus or cashback on your spending, which can be worth hundreds of dollars. Additionally, if you choose a card that doesn't charge an annual fee, you could get free money and save money.
It is important that you choose a card that fits with your typical spending habits and rewards you for your regular purchases. So, there is no point in choosing a card that rewards you in AirMiles, if you like to stick close to home. You should also aim to clear your balance within any interest-free period, so you can ensure that your free money is genuinely free.
One card that is interesting is the new Bitcoin Rewards Visa Card from Upgrade. It's like other reward credit cards, but instead of getting 1.5% cash back on all purchases, you get 1.5% back in Bitcoin — there's no specific category, no partner retailer, no point system. It's a straightforward, uncapped cash back program so you can earn free Bitcoin.
15. Start microinvesting
If you fancy investigating investment opportunities, there are some apps that will give you a free bonus to start micro investing. Apps like Acorns and Stash Invest, give you a $5 welcome bonus. Or you can actually get a free share of Apple, Microsoft, or Facebook from Robinhood — just for signing up. You don't even have to add any money to your account, just sign up and you'll receive the free share of stock in your account within days.
You can claim your free stock here (must complete sign up)
16. Get interviewed 1-on-1 by brands
Branded Surveys has an excellent rating on TrustPilot, out of over 27,000 user reviews, and is available for those who live in the US, UK, and Canada. Needless to say, this is a great rewards site that pays you real money to start taking surveys and has been around since 2012. You can also get chosen to get interviewed with major companies like Nike, Amazon, and more.
Ways to Make Extra Money Using Your Smartphone
Today, smartphones are glued to our sides. These mobile phones come with lots of apps that can order food delivery in minutes or allow you to binge-watch on The Office.
What many people don't realize is there are ways to make money from your phone with lesser-known mobile apps. So if you wanted to earn some extra cash or save some money, check out these mobile apps to put some extra cash in your pockets.
17. Get paid to watch videos online
Wouldn't it be nice if you got paid for doing something that you do daily — watching videos on your phone while getting paid to watch ads? Instead of feeling guilty for enjoying your free time, you can get paid to watch videos and movie previews that have ads in them. It can be tough to know which sites will pay you for your binge-watching — so I did the research for you.
Believe it or not, some companies will actually pay you for watching videos that have ads in them. By spending just 30 minutes per day watching videos (either on your lunch break or during TV commercial breaks) you can earn and earn an extra $100-200/month. In this article, I go over legitimate apps and websites that are the best to use to get paid to watch ads — so grab some popcorn.
18. Install certain apps on your phone
By using the internet as you do every day, Nielsen invites you to make a difference – and you can get passive income by downloading it. I downloaded this app on all of my devices and make around $200 a year passively. You don't really have to do anything other than initially registering your devices (phone, laptop, tablet) and they'll pay $50 per device.
This is a smart way to make extra money, just install it on your phone they'll pay you $50 a year to keep their app on it. The app works unobtrusively in the background collecting your search history and doesn't slow down your devices. Most apps do this anyways, but now you can get paid to opt-in and share it. They also keep things interesting since they give away a modest $10,000 each month. I like to think I have better chances of getting it than the lottery, so consider it a free lotto ticket each month, too. If you are interested in getting paid passively, I recommend that you sign up through here for a registration bonus.
19. Sell your old textbooks
Don't leave money on the table, use your old textbooks to make money fast online. Selling your used textbooks at the campus bookstore during buyback is a sure way to throw money down the drain. Not only will you be competing with thousands of students to get a measly few dollars for your book, but you will probably have to stand in line to boot!
Smart students buy and sell online using free websites that instantly will give you a cash offer for your used textbooks. These are the best places to sell textbooks online.
20. Scan in-store items with your smartphone
Next time you step into any retailer would you prefer earning free gift cards just for having an app installed? Well, if so then you should learn about the Shopkick app. Shopkick is the free app that rewards you for simply walking into stores in your spare time. Earn reward points (we call them kicks), then redeem for a wide selection of free gift cards!
Related: 12 Apps Like Shopkick that Pay Cash
21. Use side job apps
Work, earn & build your income with side job apps. These job apps can help you find your next remote, part-time, or gig job. Discover new work opportunities.
Flex Jobs derives its name from the term flexible jobs, which means jobs that afford workers flexible hours of working. Flex jobs is a great place to find remote, part-time and freelancing opportunities like ghostwriting, data entry, designing, etc.
Steady App is a web and mobile-based part-time app that helps users access platforms that are listing part-time, hourly, or in-demand work opportunities. The job listings are customized according to the user's geographical location to make their search for jobs far more convenient.
22. Play games to win money
Can you really make money play gaming apps? The short answer is yes.
Check out these game apps to win real money:
Mistplay: Instead of wasting time playing games and not being productive, now you can get paid to do it – win-win! Getting paid to play games on your phone sounds like a dream, but this new app really pays you to play games. This is a great opportunity for those looking to get paid for something they enjoy, like winning free Steam Codes or Visa Cards for playing games. I use it and it is legit and has over 41,124+ positive reviews in the Google Play store.
Swagbucks LIVE: Is the live trivia game show where you test your knowledge daily to win huge cash prizes. The trivia game is short, only 10 questions, so if you're busy, you don't need to worry about investing a lot of time. The games are free to join, with one chance given per game to rejoin and if you get a question wrong and are eliminated. The games are played daily and last around 10-15 minutes. The questions aren't really that hard if you win you can share a pot of $500-$1,000 between the other winners.
Online Side Hustles
Use these remote side hustles to make extra money online. An online side hustle is a way to make money in addition to your primary source of income, often using the internet and your phone. A side hustle can be a flexible and convenient way to earn extra money on the side, and it can often be done on a part-time or flexible schedule. There are many different types of online side hustles, including freelancing online, completing tasks or micro-jobs, selling products or services, and more. Some popular online side hustles include:
23. Become a freelancer
Fiverr is one of the easiest ways to make money in the gig economy. No matter what skills you have, with a little creativity you sell your services to a platform of motivated buyers. The catch? Gigs start at 5 dollars but you can charge more as you build your feedback and clients. This is a great gig economy app to have in your arsenal of making money from home. Become a freelance writer, web designer, social media manager, whatever best suits your skills.
24. Make money with Snapchat
As of the third quarter of 2019, the photo and video sharing app Snapchat had 210 million daily active users worldwide, up from 186 million global daily average users in the corresponding quarter of 2018 according to Statistica.
Are you one of the millions of people who use Snapchat daily? If so, have you ever considered how you can get paid to Snapchat or how to make money on Snapchat?
If you're interested in learning how to make money without paying anything, with this social media app — you can make money by creating content and promoting products, collaborating with influencers, affiliate marketing, cross-platform marketing, and Snapcash. You can learn more about earning money through Snapchat in our guide.
23. Make money referring drivers
Instacart is the go-to service for quick and effective grocery delivery. Customers select groceries from various retailers, then they send out a personal shopper who will do the shopping and deliver to the customer when they are finished. But if you could make money by referring Instacart personal shoppers? That's the premise of Instacart shopper referral codes. They are different than promotional codes or referral codes that give you money off your order or offer free delivery.
By using driver referral codes, both you and your referral can receive compensation for completing a certain number of deliveries (they refer to them as batches) over a short time period like a month. This sounds lucrative, right? But you and your friend will only get paid if they hit the threshold of deliveries required or batches.
How much do you stand to make with driver referrals? You can make anywhere from $400 to $750 depending on your zone. To invite shoppers, you must simply share your referral code with them. The bonus you get paid out will vary from $400-$750 for them completely anywhere from 30 to 50 batches in 30 days. Amounts vary zone.
That's a good amount of referral money that Instacart is doling out. Here's how to get your Instacart code to start earning money referring people:
To invite your friends to deliver for Instacart:
Click the top left icon on your home screen
Tap "Make $400″
Follow the prompts
First, you must have signed up to drive to get access to your referral code. Haven't signed up to be a shopper yet? Sign up here
25. Be an Instagram influencer
Instagram is one of the most popular social media platforms today. With over a billion monthly users, Instagram provides a huge audience for businesses or anyone looking to make money on the platform. In fact, Instagram reports that there are over 25 million business profiles on Instagram worldwide, and over 200 million Instagrammers visit one of those business profiles daily.
Whether you run a brick and mortar business, an e-commerce website, a blog, or you're just looking to find a way to capitalize on the many opportunities on Instagram, making money is very possible. Here are creative ways you can learn how to make money on Instagram once and for all.
26. Make money on Twitch
Twitch is the world's leading live streaming platform that allows gamers to stream videos of themselves playing games and lets visitors to the site watch those videos in real-time. Twitch's growth is kicking into high gear, and that escalation is a great opportunity for gamers to earn a real income from their favorite pastime. Interested in learning how to earn money on the platform?
This post will help you learn how to make money on Twitch through six income sources:
Twitch Partnership program
Bit donations
Advertising
Sponsorships
Signing on an eSports team
27. Get paid to chat online
One side hustle to make money that I've been learning about recently is the idea of getting paid to chat.
I can definitely see that this would work, I mean there are a ton of lonely people in this world who would want to talk to someone. Also, there are legitimate companies like Amazon that'll pay you to become an online chat representative.
So just know that there are two types of jobs in the niche… getting paid to flirt/talk to men or legitimate jobs that pay you to chat. We reviewed both methods in this article.
28. Become a YouTuber
There are still a lot of people who underestimate how much money you can make online in the gig economy. In reality, there a ton of people who make their full-time income online through Instagram hustlin' or other social media apps. YouTube is just another one of the many ways you can become an internet sensation and become an internet millionaire (dream big!). So how much can you make with a YouTube channel?
According to a recent report here are the figures:
Google pays out 68% of their AdSense revenue, so for every $100 an advertiser pays, Google pays $68 to the publisher.
The actual rates an advertiser pays varies, usually between $0.10 to $0.30 per view, but averages out at $0.18 per view.
On average a YouTube channel can receive $18 per 1,000 ad views. This equates to $3 – $5 per 1000 video views.
Of course, in order for you to be getting money from YouTube, you'll have to have an engaged audience watching your videos.
29. Sell your ideas
There are so many companies looking for new ideas and are willing to buy ideas from you. If you know where to look. Think you have a great idea? Maybe you can actually get paid for your creativity or practicality. There are many companies out there that will pay you for your ideas, and if you spend a little time doing some research, you may find that you can make a few (or, in some cases, a lot!) of money.
Innovators are not always the people who make or build new inventions, but they are the people responsible for the great ideas. Sometimes people have great ideas, but not the means to create or develop an invention. Other times, they have an idea for a business angle that has not been explored. If you are an innovator and fit into one of these categories, keep reading this article for ideas about how to make money from selling your ideas.
In-Person (Offline) Side Hustles
Want to make money in your city? Consider picking up a new side hustle idea.
30. Charge Lime scooters
Do you know what Lime Scooters are? Odds are that you have seen them throughout your city recently. The proliferation of rental scooters is taking over and you are set to profit through a new side hustle.
If you wanted to make money charging electric scooters you can earn anywhere from $50 to $100 each night. On average, people that charge 10 scooters per night can earn this amount and each scooter takes around 4 to 5 hours to charge.
Most people who charge Lime Scooters aren't doing it to get rich but it is another side hustle idea that does pay. Another $100 earned each night adds up.
31. Get paid to walk
Want a way to get paid to walk? There are a few get paid for walking apps available to get you cash just for doing something you do every day:
HealthyWage offers people the opportunity to earn cash for losing weight. Earn cash for losing weight? Sounds too good to be true, but you read it right. The company was founded in 2009, and its HQ is in New York, and part of its mission is to provide ways to have a measurable impact on the growing obesity epidemic in the US.
Sweatcoin is a digital currency (cryptocurrency) that you earn by walking or running. Sweatcoin will track and verify your outdoor steps using your iPhone or Android phone accelerometers and GPS location. Those steps get converted into their digital currency — Sweatcoins.
The health app Achievement gives you points for healthy actions like walking, tracking your food, or taking health surveys. You earn points that can be redeemed for cash or Amazon Gift Cards. For every 10,000 points, you earn $10 to get paid to walk and there is no limit on your earnings.
32. Get paid to drive your car
Did you know you can drive your own car and get paid? It's true – I'll share the best ways to use your car and make some money off it.
There are a few specific methods where you can earn money for driving your vehicle. The most popular ways include:
Driving for Lyft
Delivering food for Uber Eats
Sharing your car with Getaround
Rent out your vehicle with Turo
Deliver food with DoorDash
Wrap your car with Carvertise
Earn money with Wrapify
If you're interested in learning how to have your car make you some money then we hope you find this article helpful. Any of the companies in this article can let you drive your own car and get paid, so it's up to you to get started.
33. Sell scrap metal
There are a lot of odd jobs that people use to make money in this world and scrapping is just another one. This is a great side hustle for men or women to use to make money with local scrap yards. Some people haul scrap full-time, do it on the side, or just when they have scrap metal laying around and want some extra cash.
If you wanted to get more serious about scrapping, you will have to really know what you have and how much you are able to make with those metals. You'll definitely make a few mistakes to start but that's how you will learn. Once you find a scrap yard drop off facility near you, make sure that you are bringing the proper metals. Typical metals that most scrap yards accept are:
Iron
Steel
Stainless steel
Brass
Copper
Aluminum
Zinc
Nickel
Lead
Expect to earn around:
| Scrap Metal | Scrap Price | Updated Price Date |
| --- | --- | --- |
| Copper National Average | $1.91/lb | Updated 2021 |
| Steel National Average | $118.00/ton | Updated 2021 |
| Aluminum National Average | $0.24/lb | Updated 2021 |
34. Start a low-cost franchise
Franchising is on the rise with an influx of people like you who want to start their own business. Franchising is perfect for those who want to run a successful business and have the support of a proven and established corporate business model.
Many people dream of being business owners but aren't sure where to start. If you have an entrepreneurial spirit and want to take a stab at starting a business, then you can look into buying a low-cost franchise. In this article on the best franchises, I go over the best franchises to buy, low-cost/cheap franchises available, and the best franchises to open and own.
What is a Side Hustle?
A side hustle is defined as some type of self-employment as opposed to a part-time job.
It could be as simple as completing surveys for online companies or operating a local dog-walking service, or it could be some type of contracting or freelancing such as website design or becoming a virtual assistant or maybe developing an online business such as an Etsy store or fledgling e-commerce website.
Some people have a variety of side hustles and there are plenty to choose from.
The scope of a side hustle is virtually limitless from the most basic activity traded for money to developing a highly involved business.
The Purpose of a Side Hustle
There are many different reasons for why people start a side hustle. The reasons for starting one fall into these broad categories:
A desire to follow a passion and maybe make money from it
A desire to make some extra money without the commitment of fixed hours at a part-time job
A desire to replace a full-time job with something else such as a business
A way of 'testing the waters' of a possible career change
With a side hustle,you can have a legitimate online job or simply find gigs that pay weekly.
How to Start a Side Hustle While Keeping Your Day Job
The golden rule
Don't mix it up with your full-time job, a side hustle can only really work if it's possible to conduct it outside of your job's working hours. If you need to slip away to covertly take calls from customers in the middle of your working day then it's not viable. Also, running a side hustle in a similar trade to your present one may contravene your employer's rules. If your side hustle is totally unrelated you'd be in the clear. For example, if you're a financial adviser, then running a dog walking service like Rover at weekends and evenings would likely be fine.
Define what you want from your side hustle
Perhaps set an objective such as "$X per month in earnings" – or aim to transition into a full business in time. Have overall goals in mind but set smaller objectives to act as markers; they'll keep you motivated and on track.
Don't spend if you can avoid it
Ideally running your side hustle should be possible using resources you already own. For example, if you have a decent computer and an internet connection you may have enough to do some writing for people. Don't be tempted to splash out on a new top of the range laptop if your present machine will do the job.
Keep hours worked under control
It may be tempting (especially if you enjoy your side hustle) to work a lot of hours but try to balance this with the demands of your full-time job and the need for rest and recreation.
Skills and interests
Do your skills and interests match what your side hustle entails? If you want to offer web design but your skills are rusty or you need training, then you'd need to attend to this skills shortfall. Your hobbies can make you money, just get creative. Even though it's a side hustle, your standard of service has to be as high as if you were a full-time pro.
Is it purely passion or profit?
If your desire with a side hustle is to indulge your passion, ask yourself if you need to make money too. Maybe your passion is profitable anyway, but if not or it's only ever going to be small, ask yourself if this matters. If not and a decent profit is key, then following your passion may not be entirely realistic.
Side Hustle Business Tips
Side hustling is a way of making extra income for more than 44 million Americans! Of the 86 percent of side hustlers who earn extra money from a side job every month, 36 percent make more than $500, a recent study found. But how should you categorize your earned extra cash from the side hustle train?
Make sure every dollar from your side gig income has a purpose with these 4 strategies:
Don't double count your earnings
I recall my first non-wage side gig income. It was the simplest introduction possible: I started selling my old stuff on eBay. My primary motivation wasn't even the income, but rather the decluttering that selling my stuff would facilitate. I was looking to ditch dead weight, and focusing on physical clutter seemed like one way to begin.
But, when the sales actually began hitting my PayPal account, I began thinking of all the things that new income stream could offset. And I do mean all the things. I was full of excitement about how that $75 I earned selling old video games could cover my groceries for a week, and half a plane ticket to Vegas, and a nice restaurant meal out.
I needed to slow down and realize it might offset one of those areas of spending, but not all. And that it ultimately represented a net loss anyway given the video games probably cost over $200 new.
Bottom line: Once your side hustle income starts flowing, check that you're not allocating it to more than one area. Give each dollar a singular purpose, be it covering day-to-day spending, bulking up your emergency fund, or investing.
Don't spend it before you earn it
Closely correlated to the above, be mindful about adjusting your spending upward, especially before your earned income really starts materializing. My preferred way of looking at it is, earning income from gig jobs is not a good reason to spend recklessly, or in a way, you wouldn't have done otherwise.
An example of this is income earned from Airbnb hosting, particularly if it's only when you travel. I list my apartment on Airbnb when I go away on travel, but I only do so for trips I would've taken (and would've been able to afford) anyways.
If I started taking trips just for the purpose of earning more Airbnb cash, I'd want to be very mindful of the overall cost of that travel, relative to the potential income generated. With that in mind, I would recommend Airbnb as a great way to make extra cash and listed it on our money list above.
The same could be said of buying items to flip, which is a really interesting area to look into. Just be conscious that the inventory you bought doesn't represent actual cash until you've successfully flipped it. And it should go without saying, but please don't go into debt chasing ways to make extra cash.
Budget for taxes
Depending on the magnitude of your extra cash, you may need to report it as self-employment income. One way or another, in most cases it will ultimately end up on your tax return. One exception would be when you have a loss on the sale of personal-use property, such as your car, home furnishings, or clothing (i.e. that $200 handbag I sold for $75), which is not reportable, as it's not a deductible loss.
Bottom line: In general, any source that has paid you more than $600 is required to issue you a 1099, which is reported to the IRS, and is then your responsibility to report on your tax return.
Enjoy the process of making extra money
I've found delving into different gig economy apps to be a really fun process. Even just those first few eBay sales started building up my entrepreneurial drive. My side hustle muscle, if you will.
It's remarkable how different it feels earning your first independent income, versus getting the same old paycheck you're used to. I've found, and have noticed in others, that it tends to spark the desire to do more, to seek out new opportunities, to optimize other areas of life.
As side hustlers, we've tapped into the power of developing multiple income streams, and we certainly love the freedom and flexibility that allows. Keeping a few key concepts in mind as we do this will serve us well as those income streams grow and change over time.
Bottom line: Whether your goal is to replace your day job income, pad your savings, or fund your next adventure, thinking more like an entrepreneur is going to get you there faster.
Best Side Hustles to Make Money Conclusion
A remarkable 44-plus million Americans are estimated to be running one or more good side hustles, dwarfing the number of people who work multiple jobs by six to one.
Many people are turning to the side hustle as a way to either simply earn more money outside of their main job, give focus to a particular passion, or develop an occupation or business that may in time replace their full-time work.
Even so, don't expect to get rich overnight even if you've got some of the best side hustle ideas to work with. That being said, this is one of the few articles on how to make money through side hustles that doesn't list the typical ideas you'll find around the web.
The only thing stopping you from making money with side hustles is you. So go out there and do your research, read real reviews, and find the best side hustle ideas to help you earn extra money.