Getting paid to watch ads sounds unreal. But boy, is this side hustle making waves.
Instead of feeling guilty for enjoying your free time, you can get paid to watch videos and movie previews that have ads in them. It can be tough to know which sites will pay you for your binge-watching — so I did the research for you.
Believe it or not, some companies will actually pay you for watching videos that have ads in them.
By spending just 30 minutes per day watching videos (either on your lunch break or during TV commercial breaks) you can earn some extra cash.
In this article, I will share legitimate apps and websites that are the best to use to get paid to watch ads — so grab some popcorn.
How to Get Paid to Watch Ads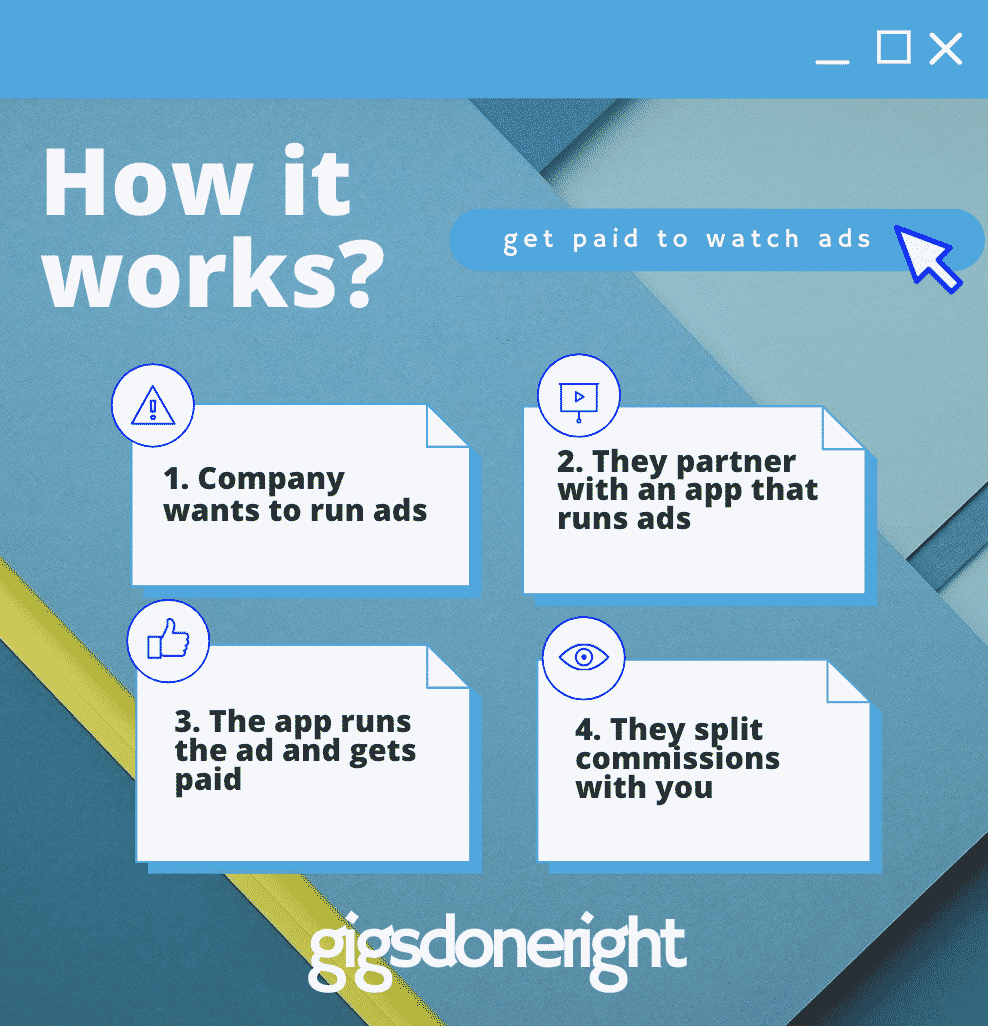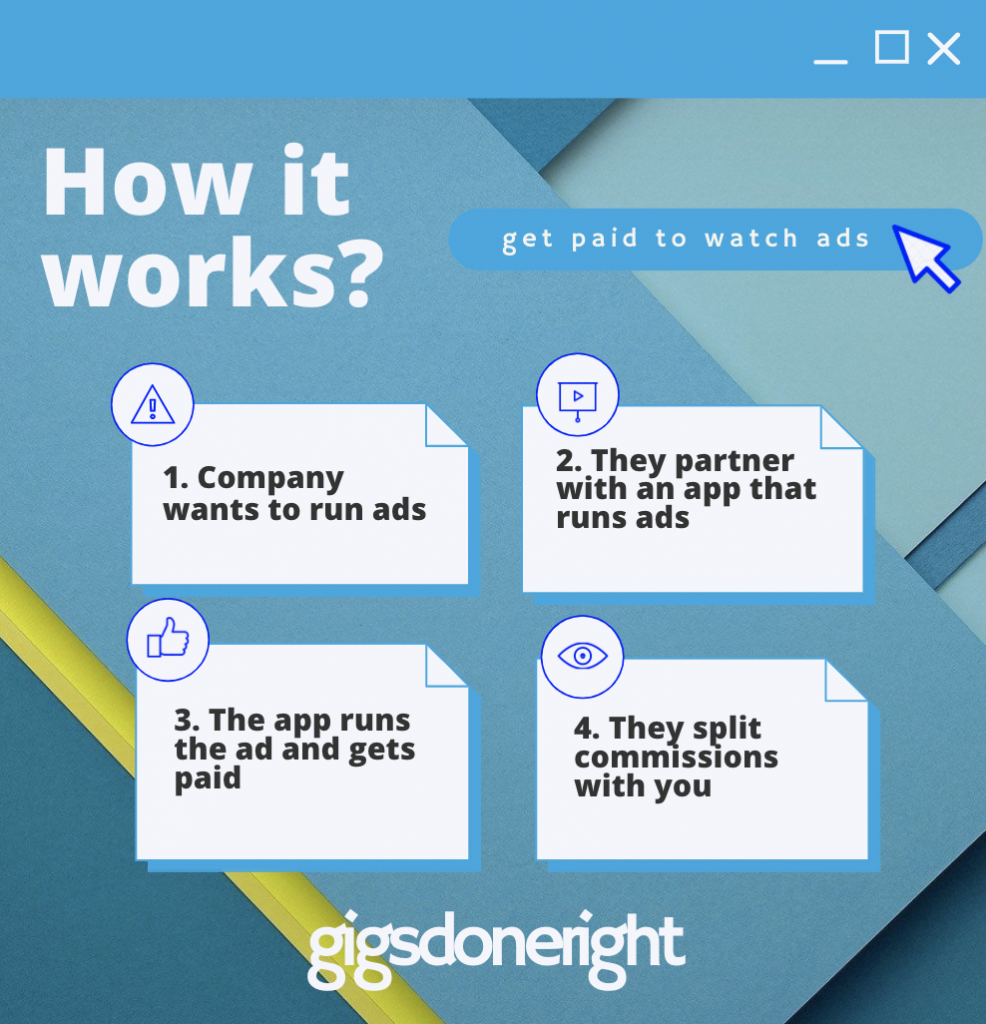 Getting money for watching online content sounds like a dream. But these money-making apps and websites below offer cash rewards for watching ads, videos, taking online surveys, completing offers, and more.
How can you get paid to watch ads? It's simple to get paid to watch ads for money because companies want to run ads and partner with apps that run ads. These apps run the ads and get paid and split the commissions with you. See the list of apps that'll pay you below.
1. Swagbucks
(Paid out over $580,000,000 to its members)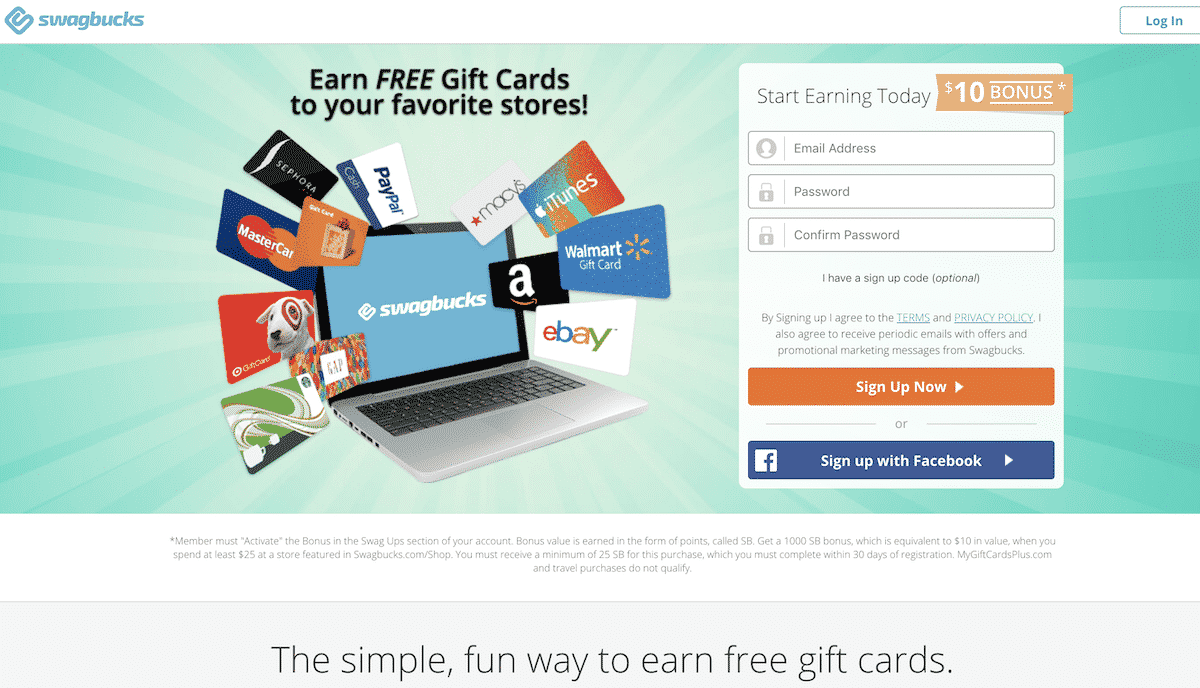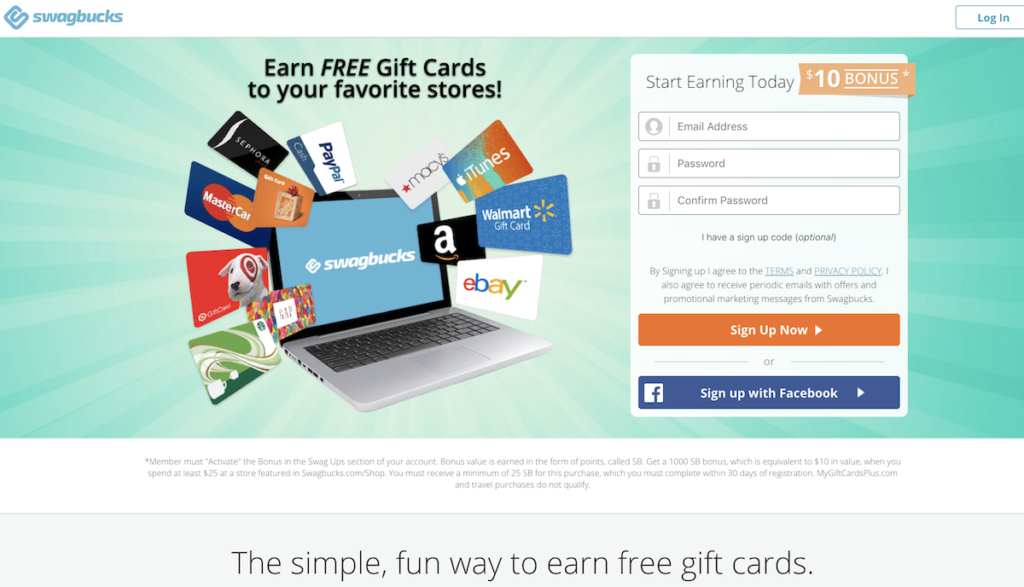 Swagbucks lets you watch videos and earn points that you can redeem for cash via PayPal. The catch? The videos have ads. The videos are varied, including movie previews, entertainment, travel, and more, and you can pick what interests you.
Swagbucks also lets you earn by playing games, searching the web, taking surveys, and shopping online at over 1,500 retailers. Reward sites can be hit or miss, with many feeling like scams. Don't worry — Swagbucks is legitimate is probably the most popular site with over $580 million paid to its members. I use it daily and it really does payout via PayPal.
It's one of the best well-known platforms where you can watch ads for money that works and pays via PayPal. As a new member, you can conveniently earn a $10 welcome bonus for joining. Each SB is worth $0.01, and you'll need at least 100 SBs to claim a $1 gift card. You can download it for iOS and Android devices.
Best for getting paid to watching ads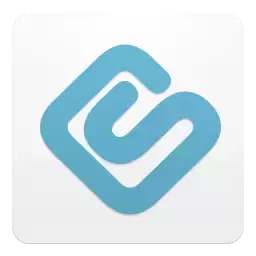 Swagbucks
Get $10 added to your account just for signing up.
With Swagbucks, you can get paid for watching ads and short videos on your phone. You can also get free gift cards and cash for shopping and discovering content online.
Start Earning
2. InboxDollars
(Makes it simple to earn money online)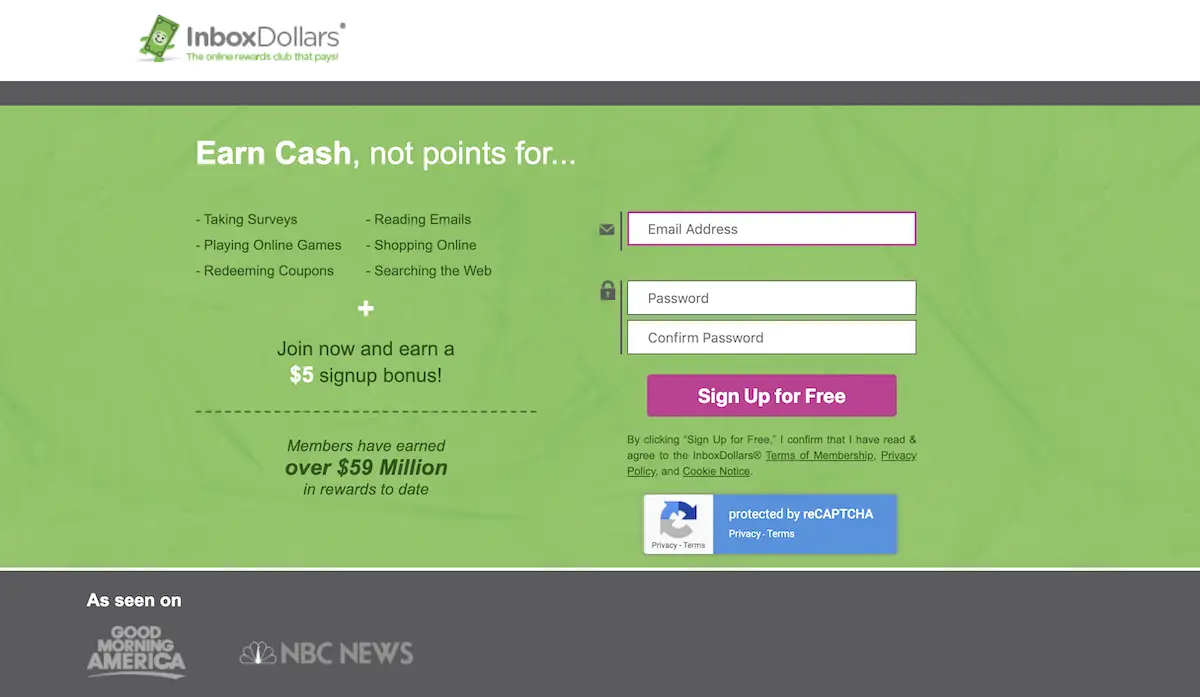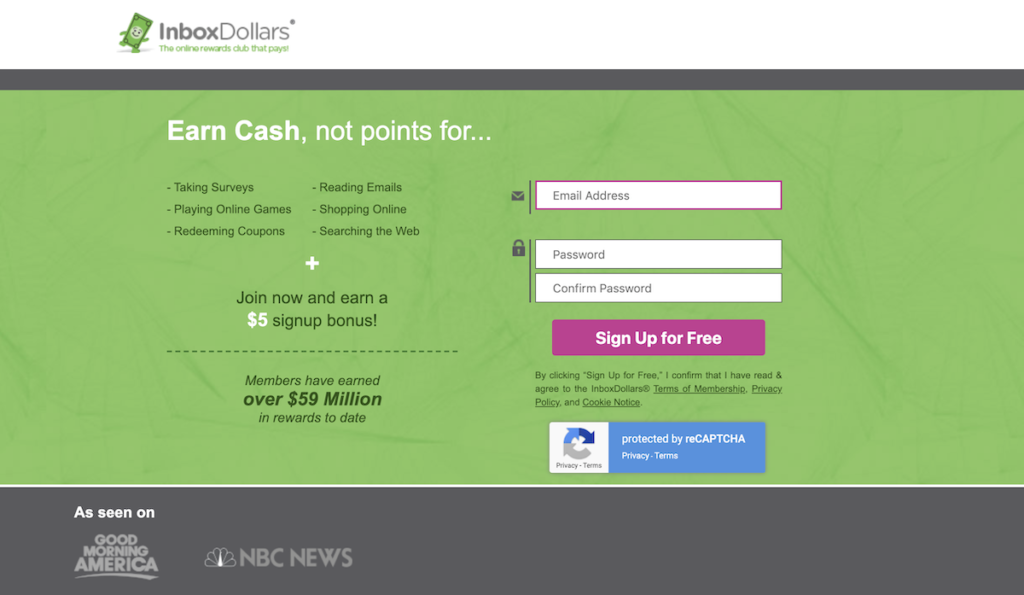 The next thing you can do right now — if you are already signed up for Swagbucks — is to learn about InboxDollars who pays people, in cash, to watch fun videos and take surveys. The website (and mobile app) really does pay people to watch videos and has been around since 2000.
Survey apps can be a hit or miss, but InboxDollars will allow you actually get paid to watch movie previews, movie trailers, celebrity videos, news, and all sorts of other videos.
InboxDollars will tell you how many minutes you need to watch the video for and you might also be asked to like the video. If you sign up before the end of this month, they also give you a $5 free bonus just to give it a try.
By spending just 5-10 minutes per day on this (either on your lunch break or during TV commercial breaks) you can earn and earn an extra $70/month. You can cash out via PayPal or get e-gift cards to stores like Walmart, Amazon, or Target. More people should be using InboxDollars to make money watching videos.
Get $5 welcome bonus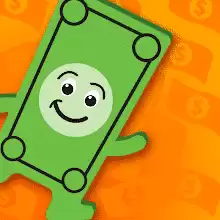 InboxDollars
Get $5 added to your account just for signing up.
With InboxDollars, you can earn cash for sharing your opinion and playing games on your phone and laptop. Join the millions of InboxDollars members who have earned over $50 million in cash to date.
Start Earning
3. MyPoints
(Get up to 40% cashback on your purchases)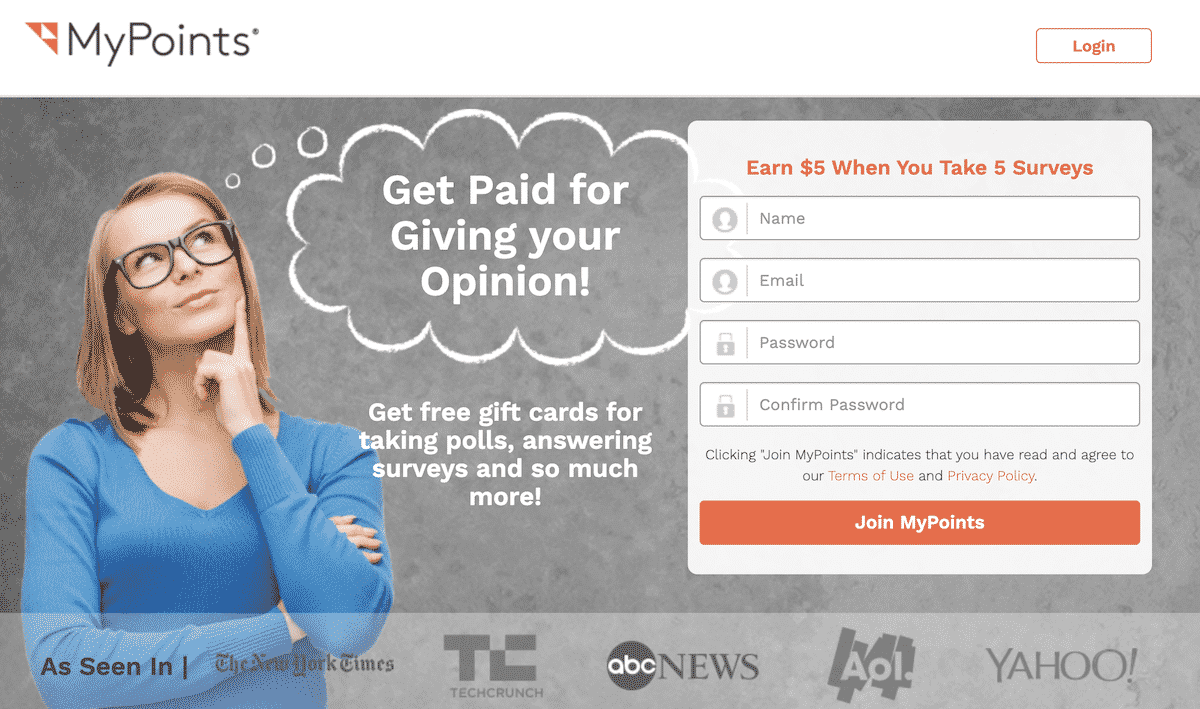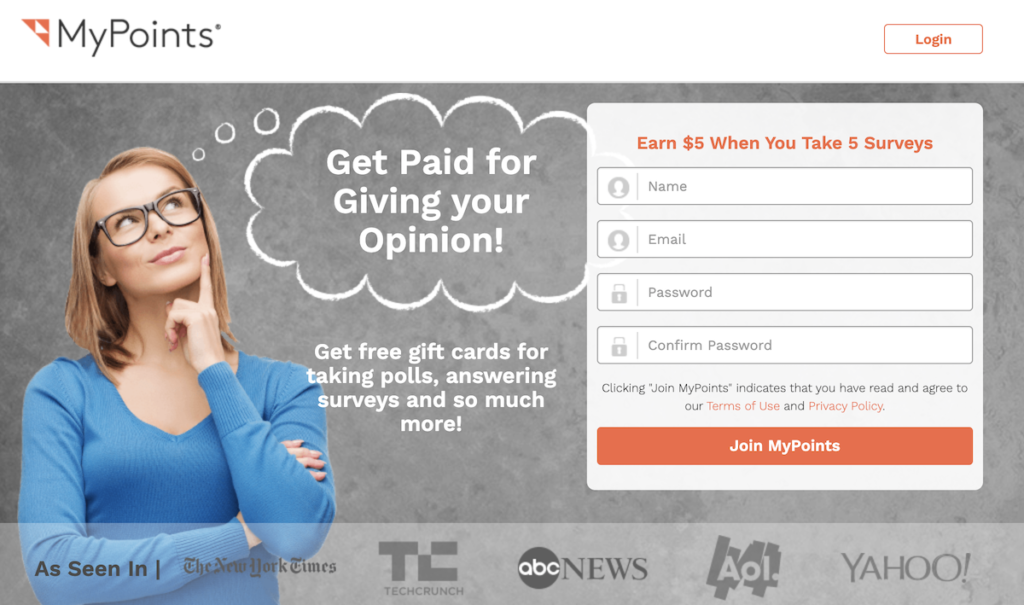 MyPoints has been around since 1996 but is now offering users an opportunity to get paid to watch fun videos and get paid to watch ads.
By joining for free you can easily earn points which you redeem for gift cards, travel miles, or cash via PayPal. I like MyPoints because you can just start a playlist and not touch your phone for a while and still earn points (kind of like a beer money app).
Once you start the playlist, it will autoplay until completion or until paused by the user. You must complete this playlist in order to receive the points. You can also earn points by shopping online, taking surveys, watching videos, reading emails, and more.
Note: Videos are only available on the site via desktop or laptop, but you can earn additional Points for watching videos on your smartphone or tablet with the MyPoints TV app. Available on iOS and Android.
MyPoints rewards points equivalent to $20 when you refer friends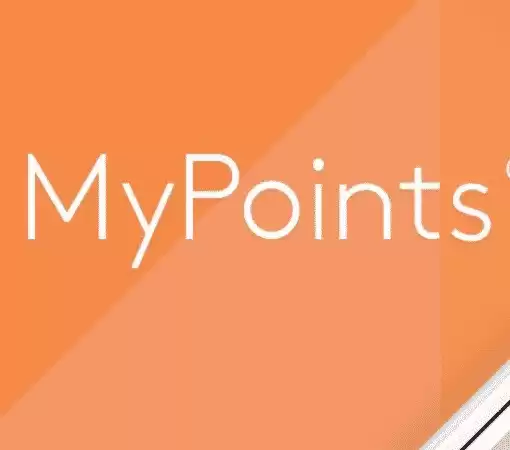 MyPoints
Get $10 added to your account just for signing up.
$10 sign-up bonus with your first purchase
Earn $1 on average per survey you complete
Over 10 different ways to earn money
Pays by gift cards, PayPal & travel miles
Join for Free
4. Nielsen TV Ratings
(Get $50 for downloading its app)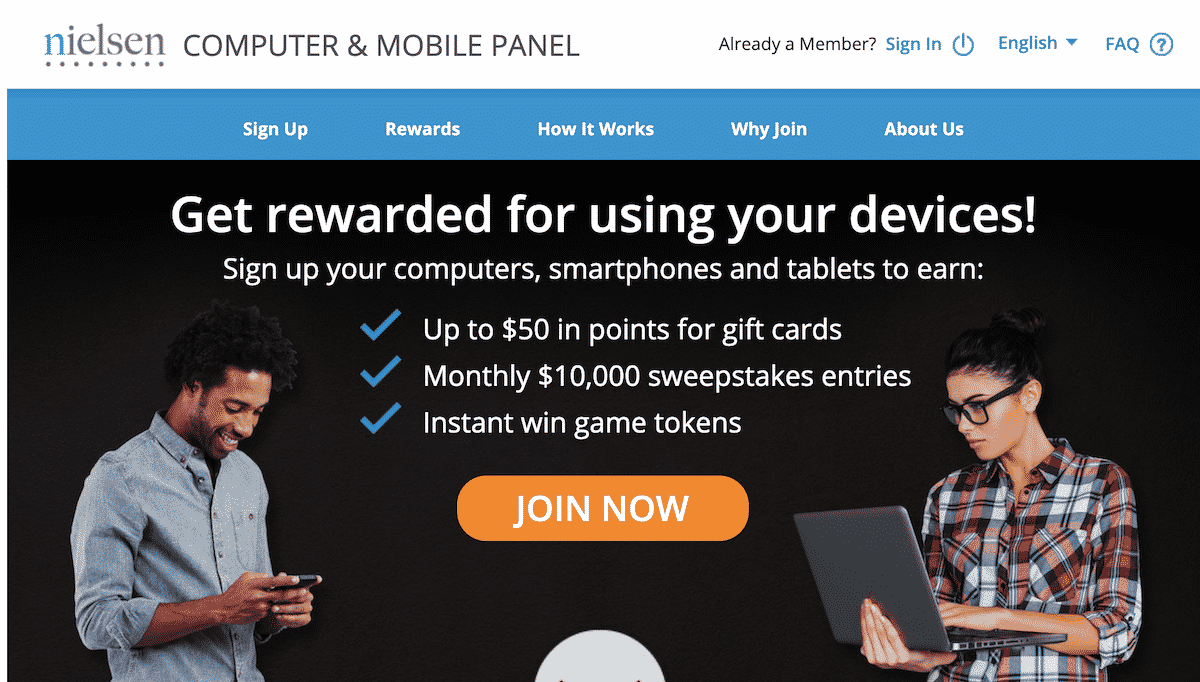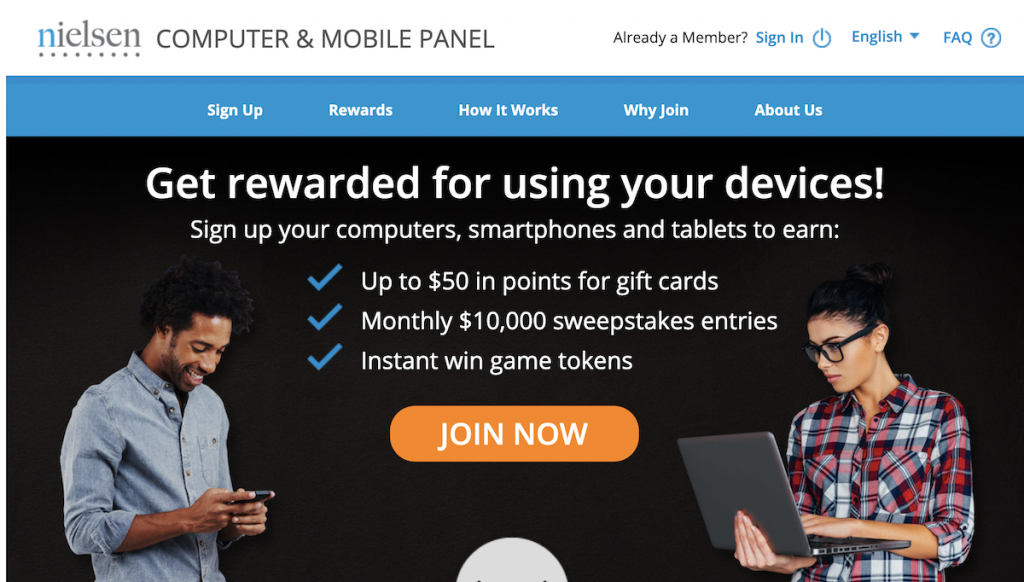 Nielsen offers a more passive income route in case you're too lazy to watch videos that you may not be interested in. For this company, all you have to do is download the app on your phone or laptop and you get paid $50.
Believe it or not, this company will actually pay you for installing it because it collects your viewing habits and sends it to cable providers. Hear me out, by using the internet as you do every day, Nielsen invites you to make a difference – and you can make money too.
By downloading Nielsen Computer and Mobile Panel on your favorite browsing device you can make $50 per device. You don't really have to do anything other than initially registering your computer or phone (they just collect your viewing data).
You can get an invitation at random to join Nielsen search and TV rating panel at random. This will allow you get review news, podcasts, comedies, and commercials and get paid for participating. Nothing else to be said, it's that simple.
Get up to $50 per year using the Nielsen app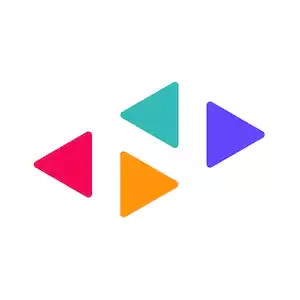 Nielsen Mobile Panel
Get rewarded for using your devices.
Earn $50 a year just by installing an app
Earn up to $1000 from sweepstakes
15 different types of rewards, including TVs
Win up to $500 by downloading PC app
Join for Free
5. Kashkick
(Low minimum cash out of only $5)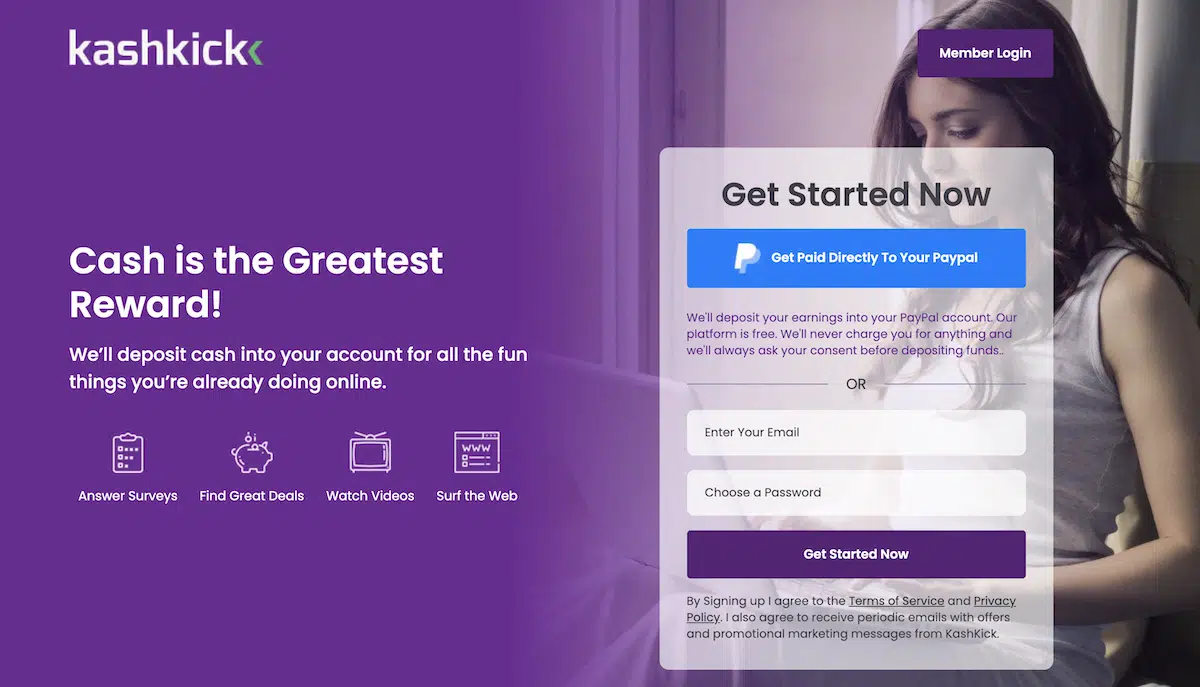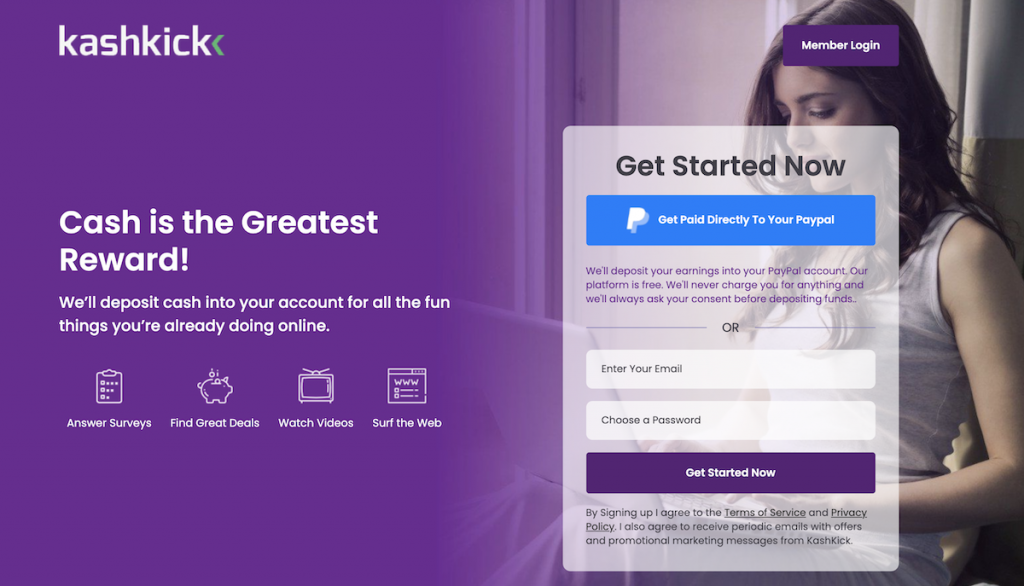 Kashkick allows you to watch short videos and video ads for money in your spare time. You can also earn by taking surveys and finding great deals.
Signing up is simple and you'll just need to complete a brief survey. You can find videos instantly on your offers tab in the dashboard and start earning right away.
You'll earn around $0.25 to a few dollars for each video watched. You can also earn by referring friends and family and get 25% of their earnings. An easy way to get referrals is by posting your link on social media to your friends.
You can cash out once you hit a minimum payout of $5 in your account, which is low compared to other survey and GPT sites. You can redeem your earnings via PayPal or a gift card.
6. SuccessBux
(Low payouts for watching ads for money)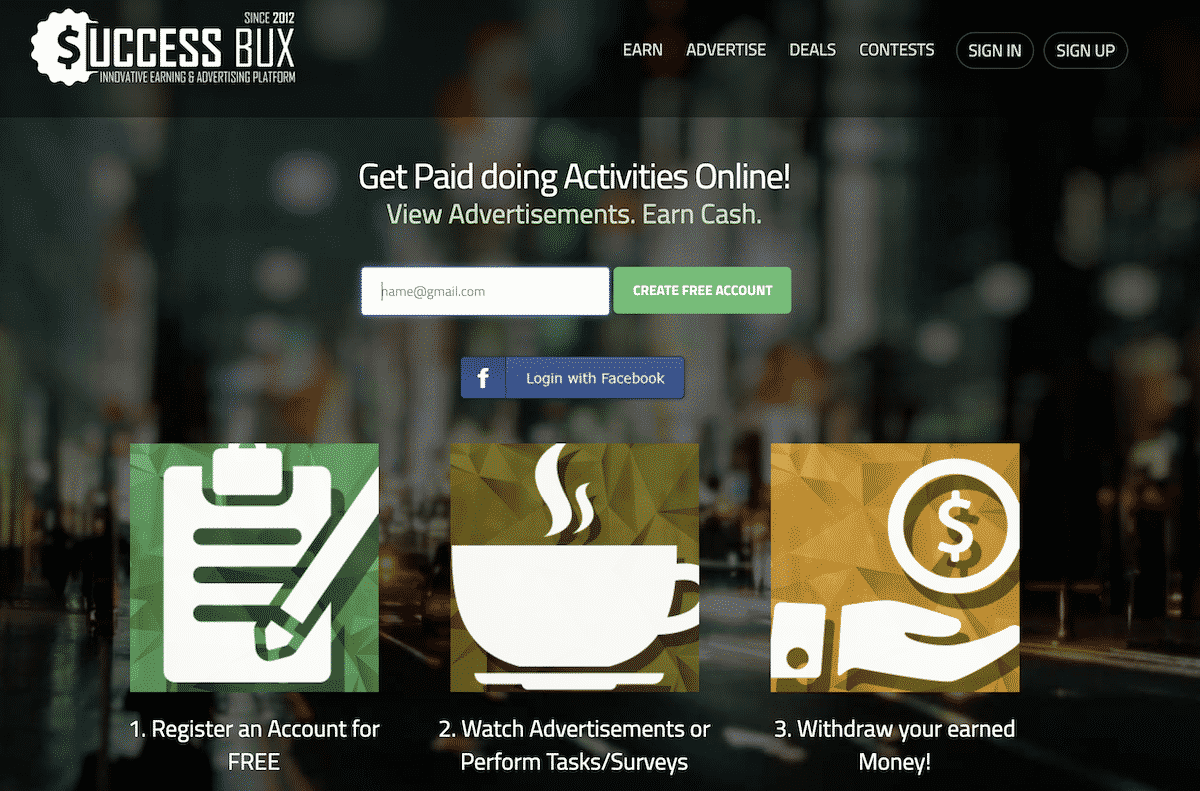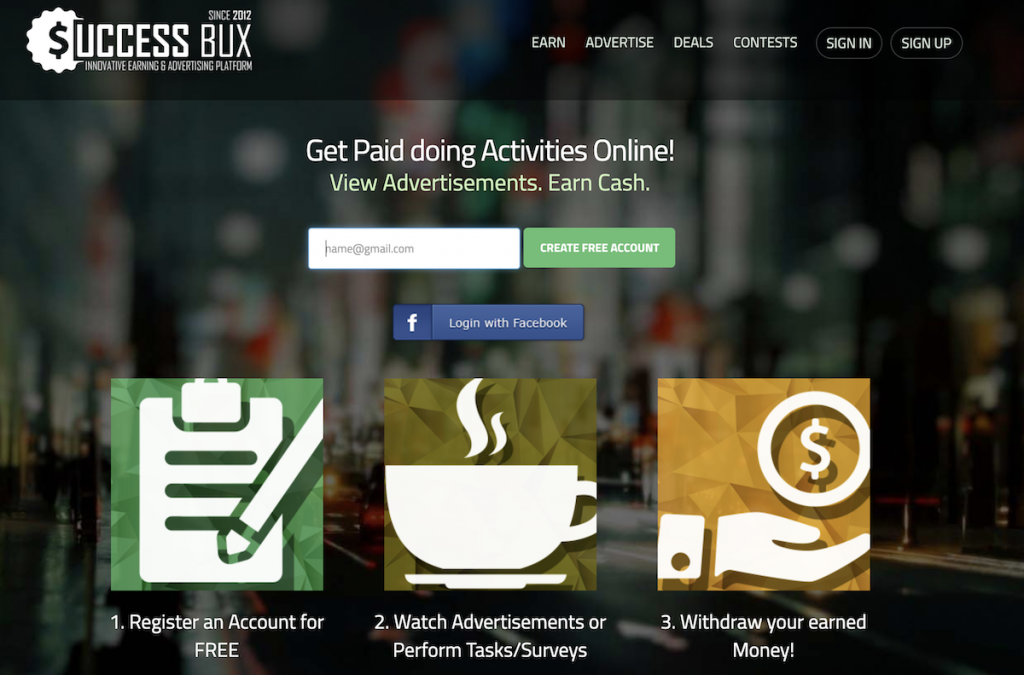 SuccessBux is legit and has been around since 2012, but has very low payouts for watching ads online. You can get paid for viewing ads, filling online surveys, participating in contests, redeeming offers, listening to music, and doing tasks. Overall, the website is very clear, fair and you can get quick payments.
7. Viggle
(Earn points for every minute you watch)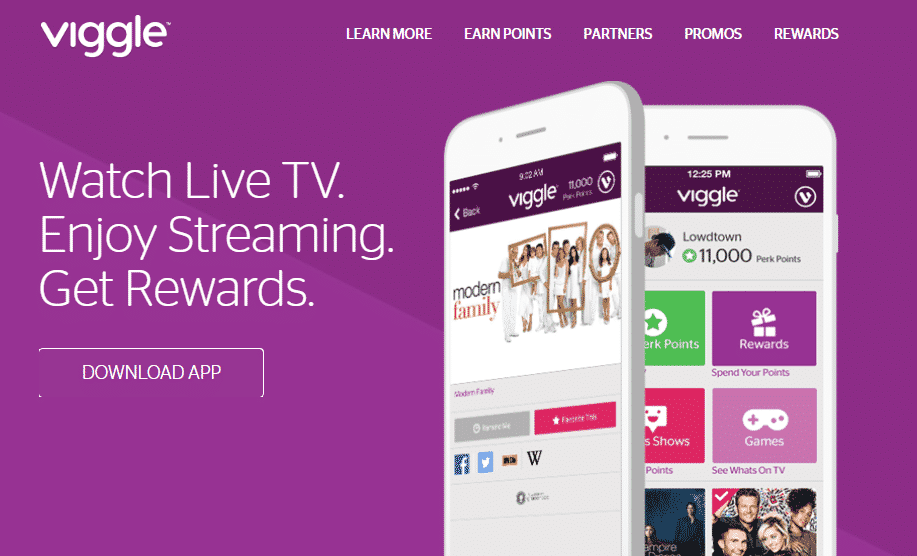 Viggle is a mobile app that allows you to earn rewards while watching TV. You can earn points for checking into shows and movies live on TV or on providers like Netflix, Amazon, and Hulu to earn Perk Points.
Next, you can exchange your Perk Points for real-life rewards. It runs on Android devices only (sorry Apple fans).
How Much Can You Make Watching Ads for Money?
Being a couch potato in front of your device and getting paid to watch ads won't replace your day job. But it will earn you some extra cash and can be a great source of additional income. Most of the websites are similar but you'll notice some sites (Like Swagbucks or InboxDollars) offer bonus points in bonus categories that can help you earn more.
You may want to consider building a phone farm of old phones you don't use and just log in daily for new videos and ads to maximize your earnings. Every little cent counts when trying to get paid to watch ads.
Can You Make Money for Watching YouTube Videos?
A ton of people are asking this and I wanted to get it cleared that the answer is no. YouTube is owned by Google, and not a market research company. So while a ton of referral programs would love to work with them, they currently do not have any options to get paid to watch videos on YouTube. You can instead, use apps like Appnana and Irazoo to watch short films, clips, or DIY videos to earn free PayPal money.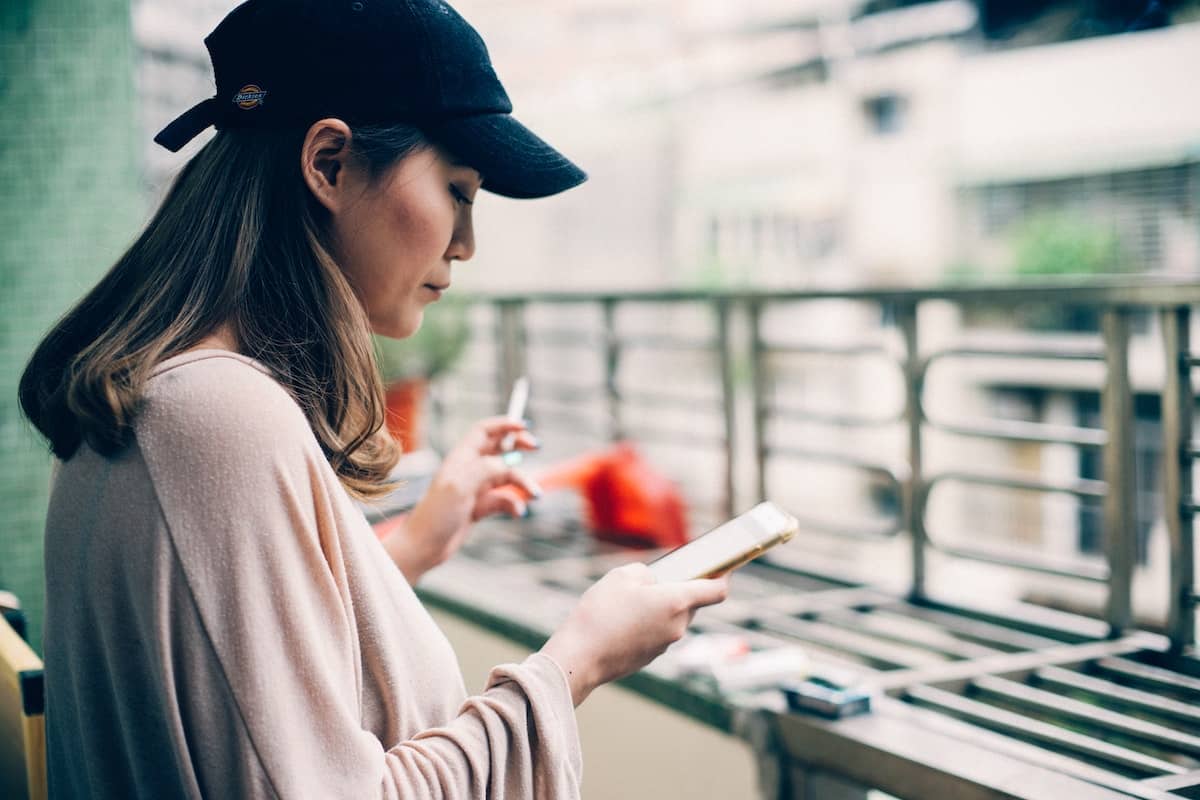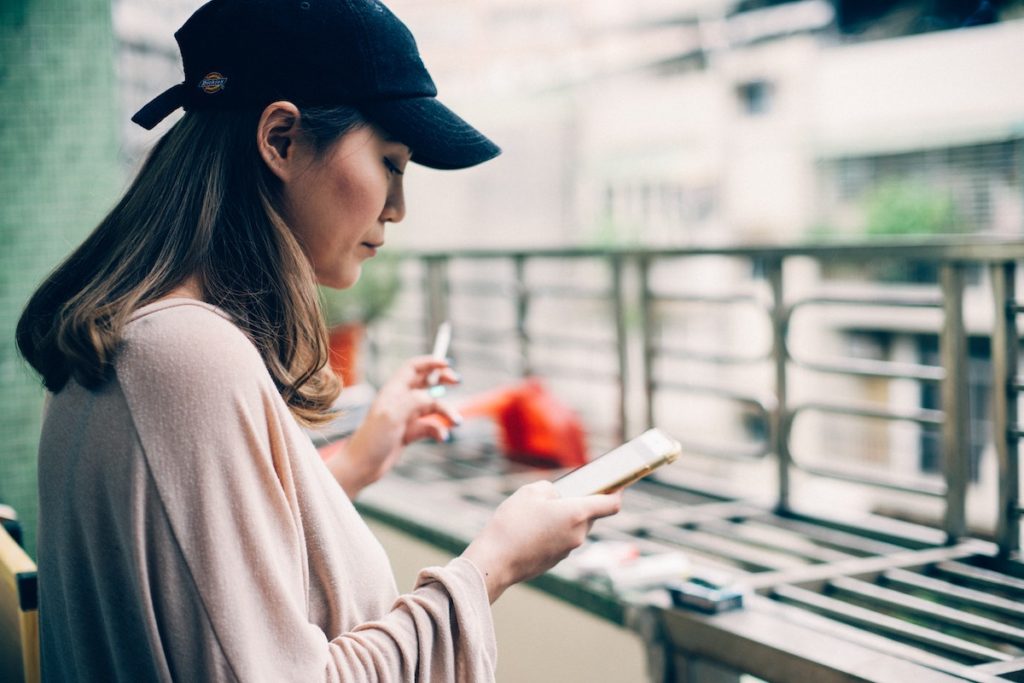 Which App is Best for Online Earning?
If you're not only wanting to make money online by getting paid to watch ads, then the best apps for making cash online are GPT platforms. So if there aren't any ads to watch, you can still earn through other ways like playing gmaes and taking polls. Examples would be sites like Swagbucks.
However, if you just want to make money by watching videos or ads, it's still possible. By using Viggle, you will earn 1 cent for each minute watched, but if you're watching something you like, it's passive income.