Wondering how to make money on YouTube? You're not alone. A lot of people wonder how many views on YouTube you need to make money or how many subscribers it'll take. Let's go over it.
Making Money on YouTube Quick Fcats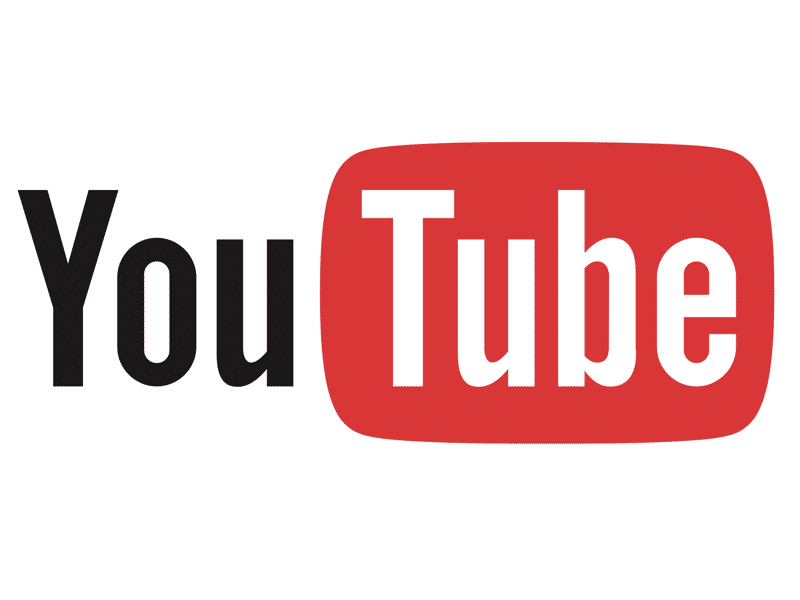 How much do YouTubers make? With the average YouTube pay rate hovering between $0.01 and $0.03 for an ad view, a YouTuber can make around $18 per 1,000 ad views, which comes out to $3 to $5 per 1,000 video views.
Using Forbes's estimated pay rate of $5 per 1,000 views, a YouTube video with 1,000,000 views can make upwards of $5,000.
YouTube income is generated by advertisements through AdSense, sponsorships with popular brands, and affiliate programs.
YouTube pays you only after you've earned $100 or more from placing ads on your channel and videos.
Famous YouTuber salaries can soar into the millions, and the highest-paid YouTuber in 2020 is Ryan Kaji, with earnings of $29.5 million, 12.2 billion views, and 41.7 million subscribers.
Wondering how to make money on YouTube? Some tips that can help include finding a niche, posting regularly, buying the right equipment, and learning how to edit your videos well.
There are still a lot of people who underestimate how much money you can make with the online video-sharing platform headquartered in San Bruno, California, YouTube.
In reality, there a ton of people who make their full-time income online through video platforms like YouTube and Twitch. YouTube is just another side hustle to use so you can become an internet sensation and become an internet millionaire (dream big!).
But many aspiring YouTubers wonder how much you can actually make from YouTube. This is a good thing to know even if your YouTube channel hasn't hit over 100k subs, yet.
In this article, we'll go over (you can skip ahead):
What is YouTube?
YouTube is an American online video-sharing platform headquartered in San Bruno, California. The service, created in February 2005 by three former PayPal employees—Chad Hurley, Steve Chen, and Jawed Karim—was bought by Google in November 2006 for US$1.65 billion and now operates as one of the company's subsidiaries.
YouTube is now one of the biggest social media platforms on earth. This company has billions of users and thousands of user generated content uploaded every second. How did it become so big? Watch the video below to find out.
To chalk it up, YouTube provides a simple way for people to store videos online and share them with others. YouTube videos cover any topic anyone cares to upload a video about. These videos are easy to share via other forms of social media, email and websites and can also be embedded in other websites.
How Many Views are Needed on YouTube to Make Money
If you want to get paid by YouTube, your Google Adsense account will need to reach a minimum payout threshold of $100 or more from views. So how many views are needed on YouTube to make money? On average, you'll need 20,000 views — to make $100 — so you can cash out to your bank account ($5 per 1,000 views).
Keep in mind that in order to get paid by YouTube, you will have to join the YouTube Partner Program, which pays you for placing ads on your videos.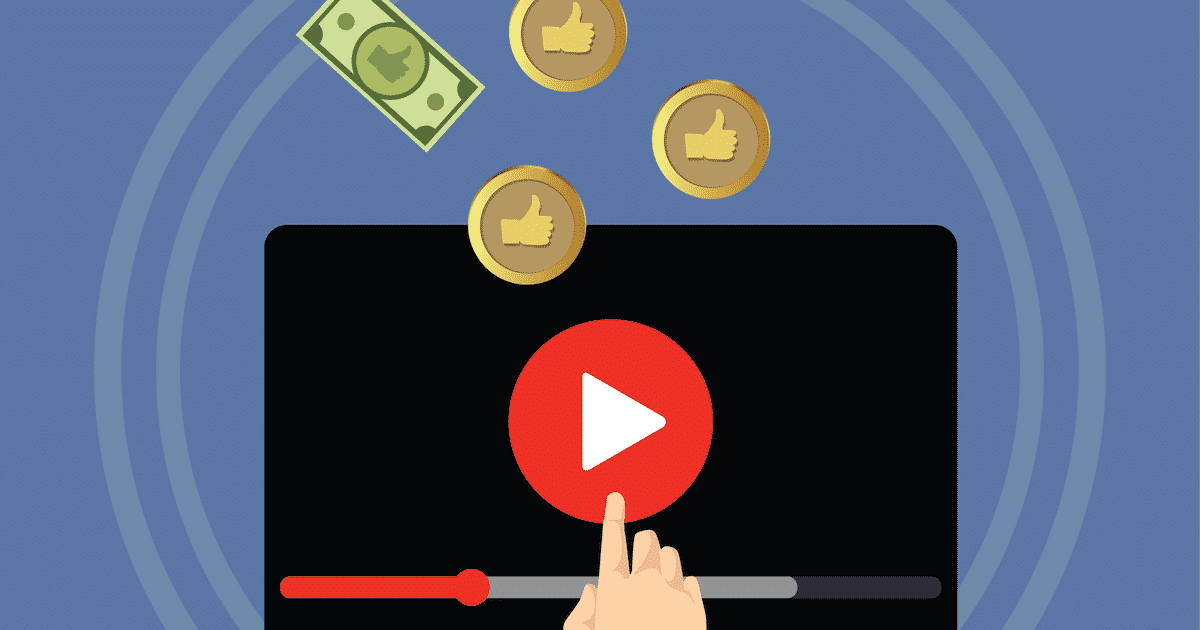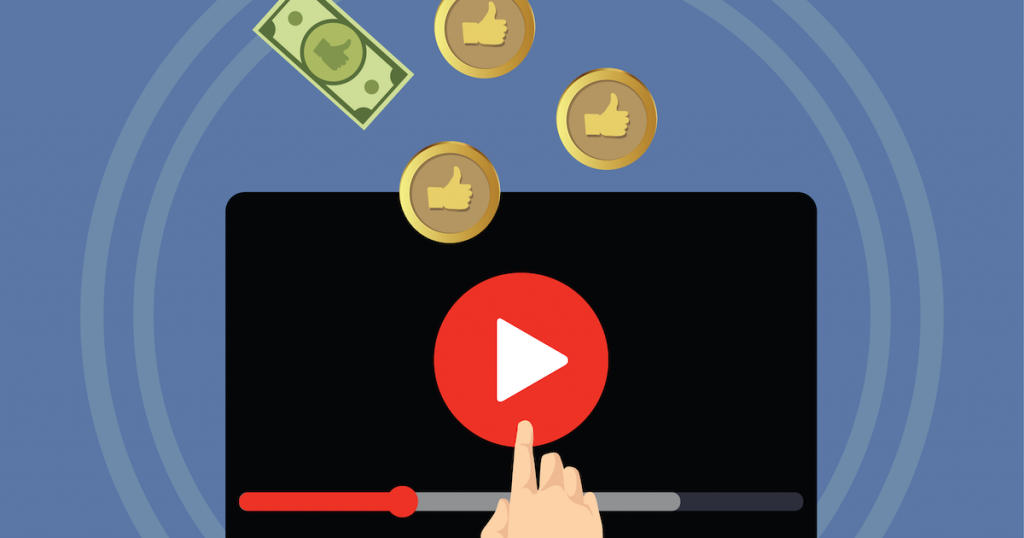 If you are like me, you probably want to start a channel and start to make money online fast. I mean, all you really need is your smartphone and access to the internet, which everyone has.
There are so many stories of people starting a channel and becoming an instant success and making money fast — but what about beginners? How can you make your first payment from YouTube as a beginner?
Unfortunately, you can't start earning right away (not even a penny) as YouTube has made some requirements as to who can monetize their videos.
Yep, if you want to be able to monetize your videos then your channel must meet these requirements to join the YouTube Partner Program:
Have at least 1,000 subscribers.
Have at least 4,000 hours of watch time within the past 12 months.
Channel/content must adhere to the YouTube Partner Program policies, YouTube Terms of Service, YouTube spam policies, and the Community Guidelines.
Bottom line: In the early days of your YouTube channel you will want to focus on building an audience with quality content over making money. Once you reach the requirements, you can get paid $100 per every 20,000 views on average.
Is it Possible to Earn Good Money on YouTube?
So is it really worth it to create a YouTube channel, rack up 1,000 subs, 4,000 of watch time, and then join the YouTube Partner Program? I would say that it really depends on the figures that you can make as a YouTuber.
According to a recent report here are the figures:
Google pays out 68% of their AdSense revenue, so for every $100 an advertiser pays, Google pays $68 to the publisher.
The actual rates an advertiser pays varies, usually between $0.10 to $0.30 per view, but averages out at $0.18 per view.
On average a YouTube channel can receive $18 per 1,000 ad views. This equates to $3 – $5 per 1000 video views.
Of course, in order for you to be getting money from YouTube, you'll have to have an engaged audience watching your videos.
A little personal story, I had a friend who was an Instagram fitness influencer with around 100,000 followers. So she took to YouTube to leverage those followers and make money off another social media platform. She started uploading videos and passed the initial requirements to join the YouTube Partner Program.
After a few months and dozens of YouTube videos posted later (and hours of editing), YouTube wasn't her main income source. Usually this is the case, YouTube can act as a supplement to your other online money making hustles. For me, I run this blog, Gigs Done Right, and if I created a YouTube channel, I could probably make $100 a month once I'm running at full-speed with it, now that isn't worth it for me.
So is an extra $100 a month worth it for you? Or would you rather want $500 with faster ways? Do you think you can get more subscribers and more views? That all depends on you.
I'd rather make money blogging, try gig apps, or passive income apps to earn multiple sources of income.
How Much Does a YouTuber with 1 Million Subscribers Make?
You don't really start earning the big bucks with YouTube until your channel reaches over 100,000 subscribers.
The average YouTuber with 1 million subscribers typically makes roughly $60,000 a year.
How do YouTubers receive their money? Once have over 1,000 subscribers and 4,000 hours of watch time, you can join the YouTube partner program. Once approved, you'll be paid for the ad revenue from your channel through Google Adsense.
Who is the Highest Paid YouTuber?
The highest-paid YouTuber in 2020 is Ryan Kaji, with earnings of $29.5 million, 12.2 billion views, and 41.7 million subscribers.
In case you need some inspiration, here are the highest-paid YouTubers of 2020 (source):
#8 | Blippi (Stevin John) – $17 million
#7 | Nastya (Anastasia Radzinskaya) – $18.5 million
#6 | Preston Arsement – $19 million
#5 | Markiplier (Mark Fischbach) – $19.5 million
#4 | Rhett and Link – $20 million
#3 | Dude Perfect – $23 million
#2 | Mr. Beast (Jimmy Donaldson) – $24 million
#1 | Ryan Kaji – $29.5 million
If you are one of the select few to stick at it when the going gets tough then you are set to profit from YouTube! But how much can you make once you meet the requirements for monetization and have a decent channel?
The metrics remain the same, however, you can now act as an influencer and branch out into different revenue streams.
A popular way YouTuber's make money is by using Patreon or creating their own apparel.
Let's say you have around 20,000 subscribers, you'll still make $18 per 1,000 ad views. This equates to $3 – $5 per 1000 video views. That figure doesn't change the more subscribers you have.
However, you now have your viewers attention and you can use services like Patreon.
For creators, Patreon is a way to get paid for creating the things you're already creating (webcomics, videos, songs, whatevs). Fans pay a few bucks per month to support you and your channel.
Becoming a YouTube sensation can really pay off and become much more than just a lucrative side hustle.
Bottom line: So while the figures remain the same on how much does YouTube pay no matter how many subscribers you have — it's in your best interest to work towards increasing your fan base and its loyalty. This way you can earn additional income on YouTube through Patreon, creating and selling products, and monetizing your videos with the YouTube Partner Program.