These legit online jobs are amazing. They allow you to work from anywhere at any time while earning a livable wage (from $10 to $100+/hr).
There are many, many claims about earning a living from home. So it got me asking, can you make money working from home? We'll explore how to go about this and look for how to research what opportunities are scams and which ones are legitimate.
First, I think you are looking for a simple job online without a website or blog. There are many simple and straightforward tasks to look at.
Online Jobs to Make Money
These are the best online jobs that do not require a background check or require a college degree so you can work from home.
These are smart ways you can start earning money from home. If working in your PJs sounds enticing to you then let's get right into these online jobs:
1. Product Tester
Pay: $5 to $15 per hour
This online job is simple enough, get paid to test products then take paid online surveys for giant market search companies. The major players in this space are Survey Junkie and Swagbucks.
Customer satisfaction is becoming increasingly important for every company, online and offline.
If you are interested in getting paid to test new products and take surveys, I can recommend the following online market research companies:
Survey Junkie: Make up to $50 per survey in your spare time from home for trying new products, listen to music, participating in focus groups, and taking paid surveys.
Swagbucks: Test new products, watch videos, take surveys, shop, and more to earn real money.
InboxDollars: Has so far paid its members over $40 Million. Watch videos, take surveys, try new products, shop, and more.
Pay: $50 per device
Did you know that you can make passive income just by sharing your internet usage?
By participating in Nielsen research, you can improve the products and services you use online today.
Nielsen Mobile Panel combines your unique internet usage with people like you to build a picture of internet behavior.
By using the internet as you do every day, this company invites you to make a difference – and you can win prizes (Nielsen gives away $10,000 each month).
Nielsen is an excellent way of earning some rewards just by getting your devices registered with Nielsen. It is very easy to earn through Nielsen Mobile.
You will have to answer some questions regarding your devices and household for registration. After that, you can download the Nielsen app on all the devices that you registered.
The app is entirely free and safe to download. Once the app is installed, you can keep on using your devices as you usually do and you will be rewarded.
Get up to $50 per year using the Nielsen app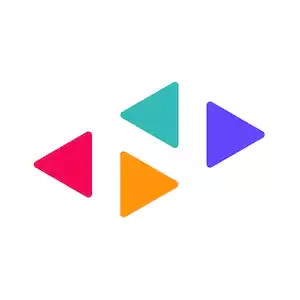 Nielsen Mobile Panel
Get rewarded for using your devices.
Earn $50 a year just by installing an app
Earn up to $1000 from sweepstakes
15 different types of rewards, including TVs
Win up to $500 by downloading PC app
Join for Free
3. Customer Chat Agent
Pay: $12.85 per hour on average
Do you want to get paid to chat online? The world of commerce will probably always require patient, attentive, and caring individuals to staff their service lines and solve problems or answer questions for customers.
Phone-based customer chat services are alive and well, but the convenience of digital platforms means this type of work is increasingly moving online — and into browsers and messaging apps.
According to Indeed, the average earnings for live chat agents stands at $12.85 per hour. Glassdoor reports that some agents — those serving Disney resorts, for example — earn can earn $15 per hour or more. However, work in this field generally requires a high school diploma.
4. Social Media Manager
Pay: $15 to $40 per hour
Companies of every size and type require a presence on social media channels to reach the eyes and ears of customers. To build one, they need fun and enthusiastic social media managers who know how to play the game. Huge corporations like Samsung and Electronic Arts pay their social media managers $70,000 or more.
If you want to make it as an in-home social media manager, you can often set your own rates — but without formal employment, you can expect your annual earnings to fall toward the lower end of the spectrum, at around $30,000 or so, based on your slate of clients.
Maybe you'd prefer to work with a small handful of small business owners or just one or two local companies. If so this can be an enjoyable side hustle where you can earn a few hundred extra bucks per month. Best of all, there are no set-in-stone requirements and you can learn the tricks of the trade as you go by ingesting blog posts, whitepapers and even online courses on the subject.
5. Dropshipper
Pay: $25 to $500+ per item sold
Dropshipping is a retail fulfillment method where you don't keep the product you sell on your Shopify store. Once an order is placed for the product, your supplier will ship directly to the customer.
Apps like Oberlo allows you to easily import products from AliExpress directly into your Shopify store and ship directly to your customers – in only a few clicks. It's very simple to open a shop on Shopify and drop ship items in order to create a business without too much risk.
You can literally start and set up a drop shipping business without any type of product in one afternoon with minimal risk as Shopify has a 14-day free trial and Oberlo is completely free.
Tip: In theory, dropshipping sounds like a feasible idea because it's passive without you having to do a lot of work up front. But when you dig down a bit further, there are a lot of complications that you need to be aware of.
6. eBook Publisher
Pay: Varies; depends on how many books you sell
Are you a good writer and want to get paid to write? If you have some spare time in the evenings and think you could write a good book and get it published on Amazon, it may be wroth it.
Self-publishing your eBook on Amazon or other similar sites can help boost your writing career and also bring you some extra income.
You could write an eBook on your topic of choice and sell it on Amazon, Payhip, Lulu, Smashwords, Kobo Writing Life, PubIt! and many other websites that start you out in your online job as a published eBook author.
7. Freelance Writer
Pay: $50 to $500+ per article
If you live in the same world we do, you might've noticed a lack of quality discourse lately and an apparent shortage of folks who know how to type a sentence without tripping over their own thumbs.
Even a lot of major companies don't seem to invest in the talent required to keep their web properties easy to read and policed for typos.
As with social media management, this is a position where you can easily set your own rates according to the hour, the page or even the word. Don't overestimate your value if you don't have a lot of experience, though.
The BLS estimates, rather broadly, that "writers and editors" earn, on average, $29.72 per hour. You may find it hard to prove your credibility if you don't have some kind of freelance portfolio — and a bachelor's degree is recommended.
8. Read Emails
Pay: $5 to $15 per hour
Okay, this might seem easy, but don't be tempted. You will not be paid as much as you would like and you will be asked to send these e-mails to your friends. However, if you are interested in e-mail marketing, I can recommend MindsPay as it's one of the best side hustles for teens. They'll pay you up to $.50 for every email you read so you can literally get paid to read emails.
On MindsPay you can really earn extra cash by evaluating products and services. Get up to $50 for each completed survey, product and service reviews and it's free to join. Offers vary so you'll have to be diligent.
But the company is legit and they compensate its members to test out products, services and give feedback on those tested. It's free to sign up and only requires a small amount of information.
9. Affiliate Marketer
Pay: $500 to $15,000 per month
Affiliate marketing is a method to create an income that almost all beginners use. Why?
Because it is easy and free to start. Affiliates are people who sell products that are not theirs.
There are several online affiliate programs, but one of the best partner programs is Clickbank.
Follow these steps to use Clickbank:
Go to Clickbank and create a free account.
Pick some links to different products that you want to sell.
Create a free WordPress blog and fill it with content such as important information, advice, and solutions.
Add your affiliate links within the articles.
Generate traffic to your website through sharing your articles on your Facebook or Twitter. Go to relevant forums and blogs and leave comments and you'll get traffic and start making money blogging with this online job.
10. Click on Ads
Pay: $5 to $15 per hour
You can be paid by clicking ads, and every cent counts when seeking an online job to gain income. It's like you are will be able to generate a total of about $ 0.01 for each ad you click on.
These jobs require a lot of time, and the salary is not always consistent but it's easy to get started. There are several ways that you can earn money by clicking on ads as a side hustle, and many of these opportunities can be done remotely from your own home. You can join sites like InboxDollars or Swagbucks to learn more.
11. Virtual Assistant
Pay: $25 per hour
There are many kinds of virtual assistants out there, but one thing they all have in common is that they require excellent organizational skills.
Depending on the industry, virtual assistants might perform very general or very specialized tasks — including marketing, clerical tasks, setting appointments, preparing reports, booking trips, returning the correspondence, and more. It's also not hard how to learn how to become a virtual assistant.
Virtual assistants who work from home can expect to earn $10 to $15 per hour for small business clients, and up to around $25 per hour for larger companies and as they accrue more experience.
There are few formal requirements or start-up costs, although you may have to acquire a business license depending on where in your country and state you live.
12. Photographer
Pay: 15% to 45% of every image copy sold
Are you a shutterbug and want to get paid to take pictures? We all carry high-powered cameras in our pockets thanks to smartphones, but you can still make a potentially lucrative living from home as a photographer.
If you want to start small, you can try your hand at selling your photographs to stock photo websites for anywhere from $5 to $50 apiece.
After you have a large enough portfolio, you can branch out with a website of your own to sell digital and physical prints for, potentially, much more than this.
What about an in-home photo studio? Families and businesses are always looking for tasteful and affordable holiday photos and headshots. It's entirely possible to begin assembling a studio in your home, provided you have startup funds for things like backdrops and professional lighting.
Whether you're selling one-off shots or inviting clients into your studio, this work may take more hustle than others named here. But if photography is your passion, why not give it a — shot?
Side Gig Companies That'll Pay You to Work from Home
Here are more than a few side gig opportunities that you can try that you can do near you. This list is curated by us to maximize your profit for the effort you put in and over a wide variety of different things you can get done. Let's take a look at them.
13. Rover
This one is for all the animal-lovers out there! Dog-walking has 3 lucrative benefits – You get to spend time with your four-legged friends and you yourself get some exercise.
You can find dog-walking gigs on Rover.
They are one of the nation's largest networks of pet sitters and dog walkers. Users can easily search for the services they need, connect with a sitter or dog walker, and even book and pay securely without the need for cash, checks, or tips.
14. Survey Junkie
Survey Junkie is a fantastic site that helps you to get cash rewards by completing the online paid surveys. By participating in surveys, you share your opinion about multiple companies and brands, and it can help them to improve their quality of services and products. Join SurveyJunkie, be productive, share your perspective and get rewards. Make your profile and the surveys that match your profile will be shared with you so that your participation can be meaningful.
Earn on average $1 to $3 per survey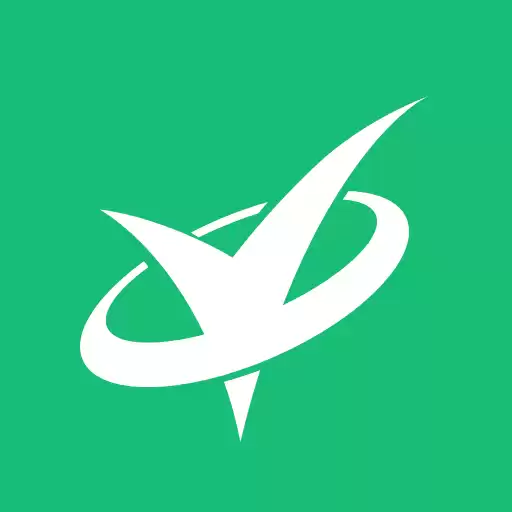 Survey Junkie
$1-$3 average earnings per survey
Extra points if you screened out of survey
Additional ways to earn up to $100
Install Survey Junkie extension for bonus
Join for Free
15. Swagbucks
Swagbucks is a legitimate and safe site that offers points called Swagbucks that you can redeem for some cash. You can earn a little extra through this site by making it your default search engine. Besides, you can watch different videos, complete different surveys, shop online, and download multiple apps to get rewarded. They are even giving a $10 bonus for new users.
Earn around $50 to $1,000 per year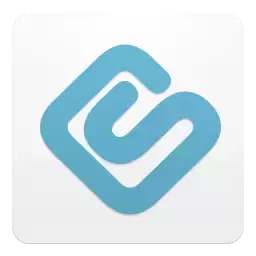 Swagbucks
Get $10 added to your account just for signing up.
Swagbucks is the most reputable rewards site that lets you watch videos, take surveys, shop and more to earn real money. You can also get free gift cards and cash for shopping and discovering content online.
Start Earning
17. InboxDollars
For those who want to earn some extra money online, InboxDollars is a helpful option. It offers several paid surveys. You can get rewarded by completing the questionnaires. The more surveys you complete, the more you can be rewarded. It is among the easiest ways to make money online. You can get a $5 sign up bonus by clicking here.
Get $5 welcome bonus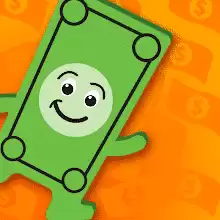 InboxDollars
Get $5 added to your account just for signing up.
With InboxDollars, you can earn cash for sharing your opinion and playing games on your phone and laptop. Join the millions of InboxDollars members who have earned over $50 million in cash to date.
Start Earning
18. Dosh Cash Back App
Dosh is one of the most popular apps through which you can earn a significant amount of cash. It is available for both iOS and Android. Unlike other similar cash back apps, it is easier to use. All you are required to do is download the app and connect your credit card to it. You will receive a significant portion of the cash back in the Dosh wallet when you pay through the card at about 1000s of restaurants and stores.
Get up to $10 cashback from participating restaurants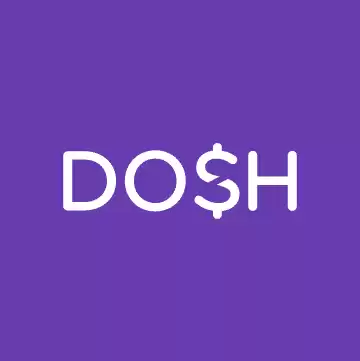 Dosh
Data is secured with 256-bit encryption
$10 sign up bonus for new members
Get $10 for each friend you refer
Over 100,000 places to get cashback
Start Saving
19. Fundrise
Fundrise is a real, much better and desirable alternative to stock market investment. With Fundrise, you deal in the private real estate market that allows you to invest just like the super successful institutions. It enables you to access the unattainable assets, and you can become a real estate investor no matter what your net worth or total income is.
Expect a high annual return of up to 12.4%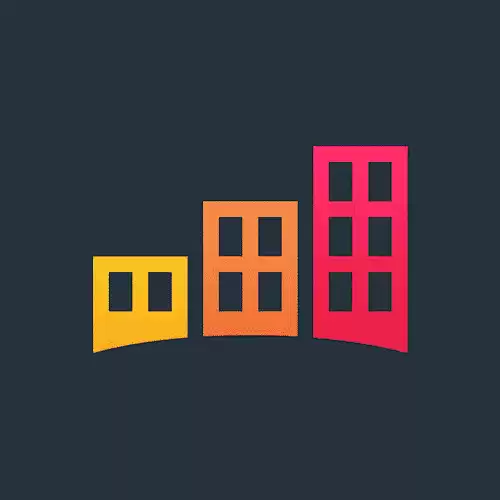 20. Trim
Trim is a personal finance application that is actually an AI-based virtual assistant that analyzes all your finances, helps you to make the most out of your money and automates the methods to save you some cash. It identifies ways through which your money can be saved. While signing up, you will link it with checking in addition to all your credit card accounts. The app scans them, finds the frequent expenses and notifies you. You can choose which of the expenses you wish to get canceled and hence you will get to save some money.
21. SwagIQ
SwagIQ is a fun way of earning excellent cash prizes. It is a live game show, through which your knowledge is tested, and you can get to win huge cash rewards. The best thing is, it is completely free. You just have to download the application and start playing for earning some cash.
22. MyPoints
MyPoints is also a legit website through which you can earn money through multiple methods. You can choose to watch some videos, play games, read emails, and fill out the online surveys in return for some points that you can later redeem for gift cards. It also offers points for shopping online. My point is affiliated with over 75 known merchants, and you can get a gift card of your choice.
MyPoints rewards points equivalent to $20 when you refer friends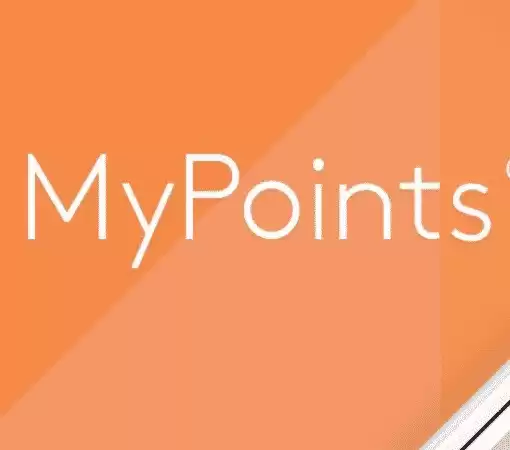 MyPoints
Get $10 added to your account just for signing up.
$10 sign-up bonus with your first purchase
Earn $1 on average per survey you complete
Over 10 different ways to earn money
Pays by gift cards, PayPal & travel miles
Join for Free
23. Airbnb Host
If you are looking for a way to support yourself full time in the gig economy you can look into Airbnb. There are good chances that you've come across Airbnb and even used their services when you've traveled. Airbnb is a good place to consider earning cash if you have a spare room or a house that you have to rent.
They give you extensive cover including $1 Million in property damage and another $1 Million for insurance against accidents.
24. Lyft
If you're free nights and weekends, you can earn extra cash driving your fellow citizens around. You can earn money by driving with Lyft – if you have a car, it's a perfect way to make a good amount of extra cash whenever it's convenient for you. A lot of people do this full time, so you can imagine that's it definitely possible to do this on the side and make extra money and be able to save it.
Once you're a driver you can choose to turn the app on or off and drive whenever you have some time to spare. They also have a feature that allows you to select your destination, so if you are leaving work (or any other long commute), you could pick up a ride that was going in the same direction.
You can do this 2-4 times a week on your commute and can easily make up to $500 each month and save it all.
25. Uber Eats
If you're free nights and weekends, you can earn extra money delivering food for fellow citizens around your city. It's easy to deliver food with Uber – if you have a car, it's a perfect way to make a good amount of extra cash whenever it's convenient for you.
A lot of people do this full time, so you can imagine that's it definitely possible to do this to make money on the side and make money by delivering food with Uber and be on your own schedule.
26. Turo
Did you know that you can rent out your car when you're not using it? And that you can bring in a lot of extra cash in your wallet by doing so? Do you plan on heading on a vacation soon while your car sits unused at your home? Do you sometimes not use your car on the weekends? If so, renting out your car while you're not using it could be an easy way to make passive income.
A well-known company, Turo, which has signed up nearly 5 million users to its website, according to Bloomberg, lets you do just that. It's also really simple to do (and free). Listing your car is quick and easy and takes less than 10 minutes to set up.
According to a recent Turo review, somebody listed their car for 5 days every month and made $3,496 in a year. Sounds pretty good to me. Oh, and they also protect your car against physical damage, so you're fully covered.
Did You Find Ways to Make Money From Home?
Being in a position where you need a certain amount of money very soon is not pretty.
Hopefully, this article gave you some options to get the money you need.
But remember: you never want to be in this kind of situation ever again. To prevent it from happening again, you should find ways to save money.
How Do You Know if an Online Job is Legit?
You need to go researching before you can start to make money working from home. One thing you should be on the lookout for is opportunities that tell you that you'll be able to quit your job within a week of signing up. Determining what is legitimate is mostly common sense. The golden rule here is, if it sounds too good to be real, it probably is.
Think about this; if there were legitimate get-rich-quick opportunities, everyone would jump on that in a heartbeat. The bottom line is whatever you decide to do is going to take work, plain and simple. There are no substitutes for working hard – even when you are trying to make money working from home.
At a random moment, more than one billion users surf the Internet. With such amazing amounts, it would undoubtedly be a good idea to bet on a portion of the money. Making cash online is pure, but not easy. Boredom will be an important factor in your online success; it is so easy to get tired of repeating the same old many times.
If working online at home was a package that was sold on eBay, the description would look like this:
Casual and straightforward work from the computer.
Money deposited into your online account.
Additional income and money from promotions and the snowball effect.
The money is generated on the "autopilot" while you sleep.
Okay, internet marketing could be all these things, but only if it succeeds. This could be the description of the package, but inside you will notice:
Spend countless hours looking at a computer screen.
Cannot generate traffic to your website (if you have one)
Work for a simple online job spent countless hours without seeing results.
Do not be discouraged, but more than 90% of internet marketing attempts fail. You can be part of this successful 10%. By following the right strategies, researching the right topics and doing the right things, you increase your chances of being hit and rewarded with profit. In this article, you can view your options.
Frequently Asked Questions
A lot of readers may think that online jobs aren't feasible but that is so far from the truth. Here are some frequently asked questions regarding online jobs to help you.
What Are Online Jobs?
According to ZipRecruiter, an online job is any job where you can work from home or a remote location, rather than reporting to a set location daily. Online jobs are becoming more and more readily available as technology and internet connections continue to improve.
Where Can You Find Online Jobs?
You can get your professional online career started with an online job by using lists like ours, or look into becoming an online tutor, search engine evaluator, social media manager, freelance writer, resume writer, microtasks sites, transcriptionist, freelance web designer or micro-freelancing on Fiverr or Upwork.
Can You Make Money with Online Jobs?
You can make money with online jobs, but just make sure to do your due diligence on the company you are going to be working for. You can easily search for the company online and check for real user reviews before wasting any of your time.
Conclusion on Online Jobs
If you are looking for the best side hustles, don't spend a lot of money upfront. See if they offer a trial period and your best bet is to pay on a monthly basis with the ability to cancel at any time. If the opportunity is legit, they should allow you to quit or even get your money back easily.
If you wanted to see more online jobs, we have a killer list of the little-known best gig apps to make a living as a freelancer or from home.