Want To Earn Easy Money?
Survey Junkie: Earn up to $3 per survey with one of the highest-paying survey sites on the web. Join Survey Junkie Now
Mistplay: Earning money by playing games on your phone sounds like a dream. But this app really pays you for playing new games with cash rewards. Download Mistplay for Free (Android only).
Unifimoney: This mobile banking app lets you do everything for free and takes no fees — ever. Better yet, if you join through this link you can get up to $5,000 in your new account.
Getting paid to read emails sounds like a pipe dream, but it's definitely possible.
I'm one of those people who spends way too much responding to and reading emails. I like to get my inbox clean and even have folders for my inbox to keep it organized.
While you may not be at that level, you probably do spend a considerable amount of time in your email inbox. How would you now like to get paid to read emails?
You heard me right.
You can literally get paychecks for reading emails. While you won't make a career out of it, it's nice to open a few emails from time to time and know that you're making extra cash for literally zero effort.
The seven websites below will allow you to get paid to read emails with low minimum payouts.
Legit Ways to Get Paid to Read Emails
Ready to earn money for reading emails? These legit companies will pay you for reading emails and other tasks.
InboxDollars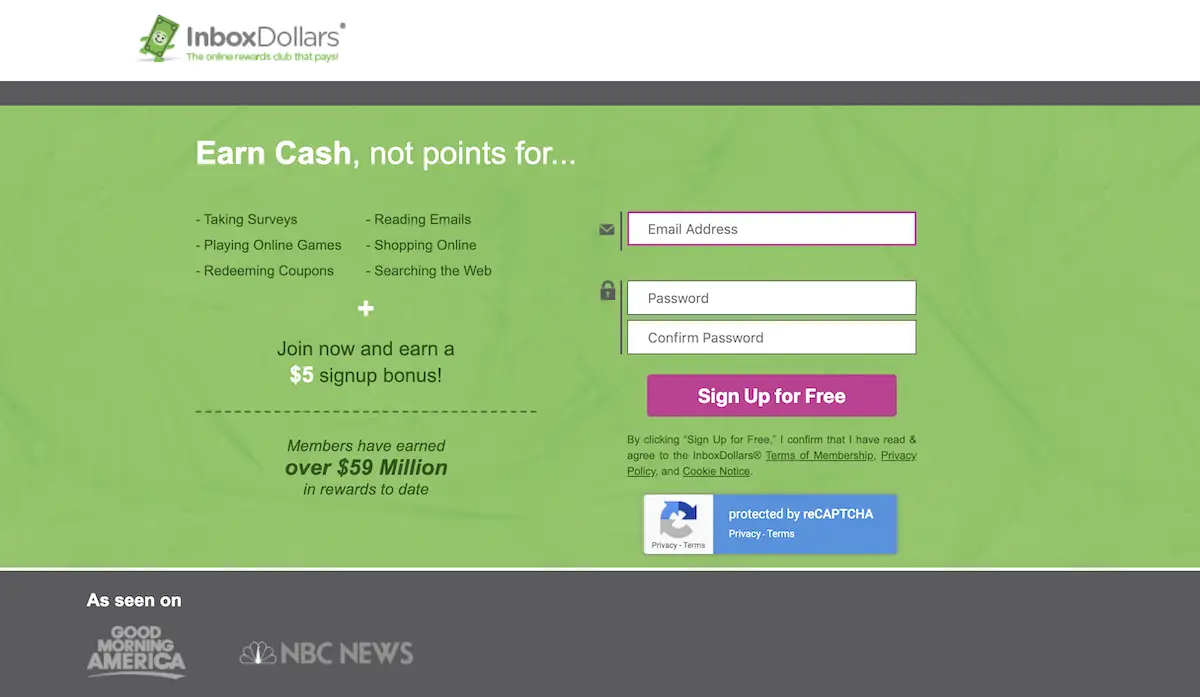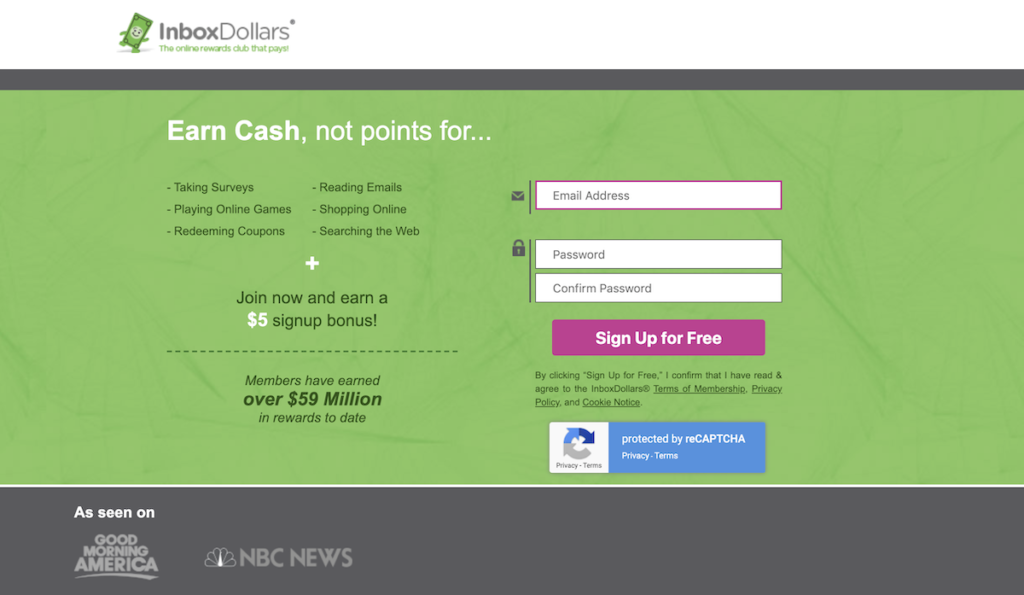 At InboxDollars, you can signup for free and receive the best offers directly to your email, and they'll pay you cash just for reading them or you can complete the offer for additional earning opportunities. You can do plenty of other small tasks as well, such as surfing the web, playing games, and a lot more.
It's quick and easy to get paid for doing what you're already doing online. And don't worry, they won't flood your inbox.
Members have earned over $59 million in rewards to date and you can join now and earn a $5 signup bonus!
Swagbucks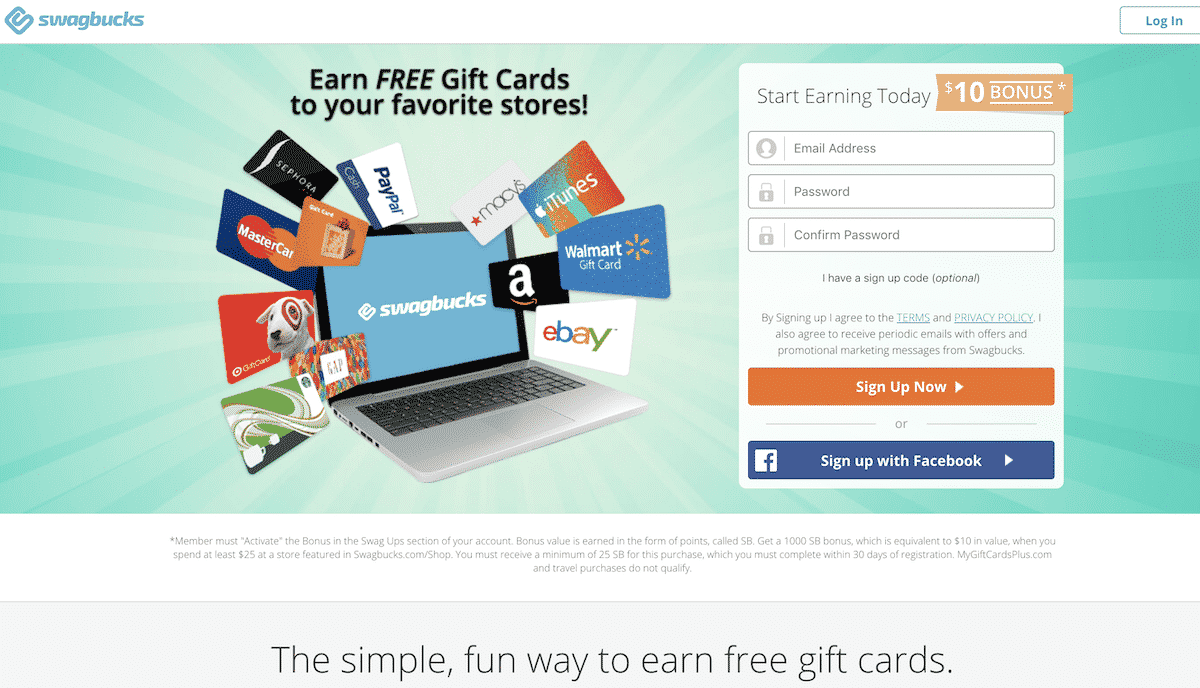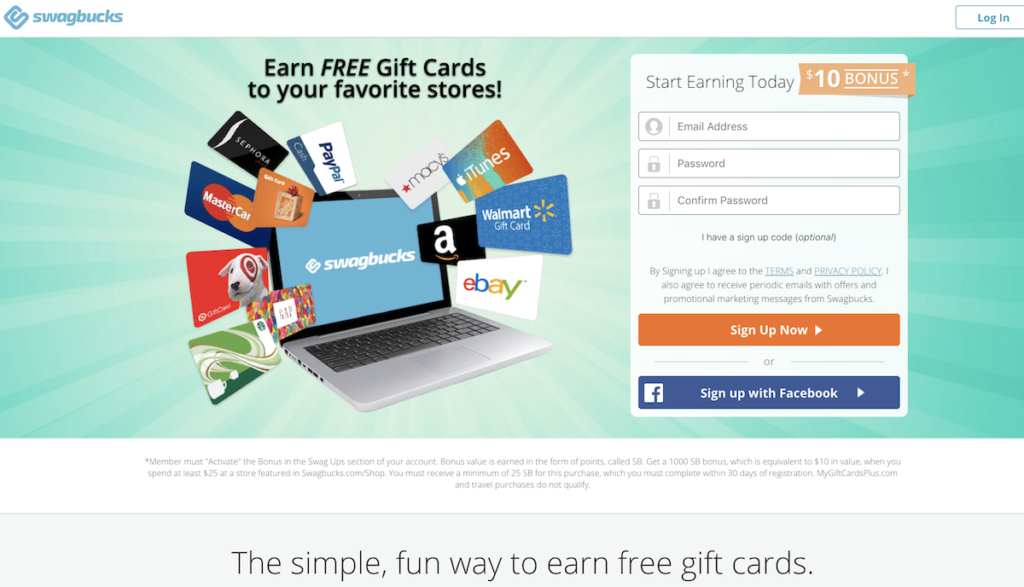 Swagbucks is one of the best reward sites that has already paid its members $431,934,212 to date.
All you have to do is sign up for free and you'll start to receive periodic emails with offers and promotional marketing messages from Swagbucks.
If you want to start getting rewarded for reading emails, then Swagbucks is a top choice. You can get started with a $10 signup bonus that they are conveniently offering (so act fast!).
Vindale Research
At Vindale, you can signup for free and get paid to share your opinion on everything. It is one of the most secure, reliable, and free site for anyone that wants to earn money online.
To get started you simply share demographic information about yourself, and Vindale Research will match you to paid surveys.
You can browse current surveys in a list on its website, or have them email you when new surveys come in that you qualify for. You can now start getting paid for checking your email on a daily basis with exciting cash offers from Vindale. You can also claim a $1 signup bonus just for joining.
MyPoints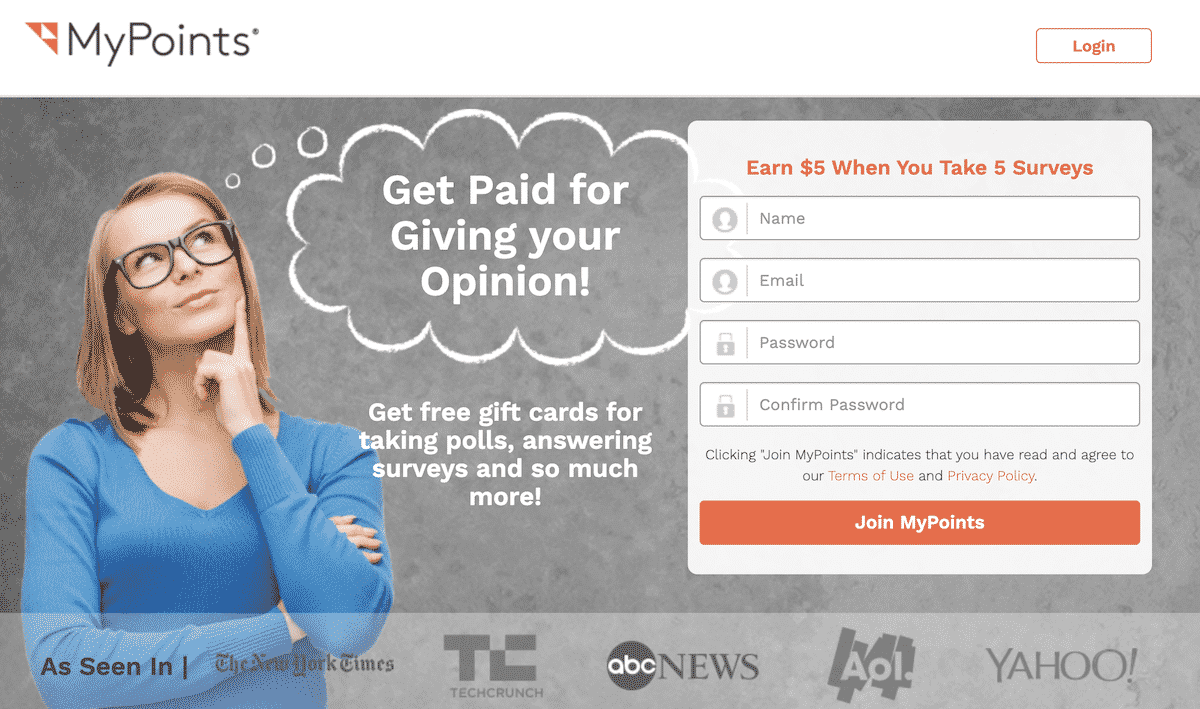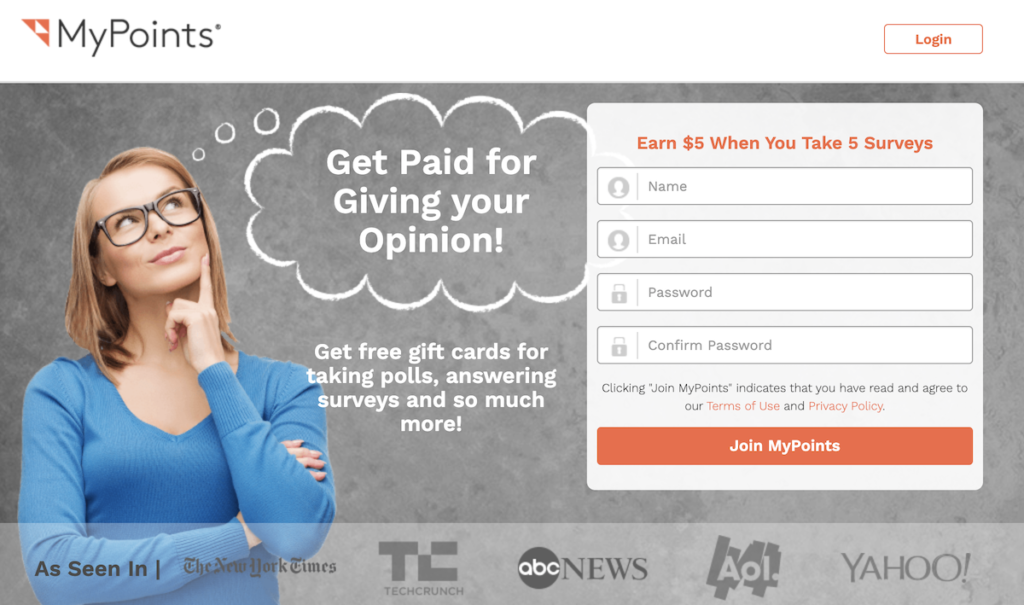 MyPoints is another site that will pay you to read emails. They will send you emails directly to your inbox that will include actionable steps like clicking a link or visiting another website. By doing these small tasks and responding to these emails, you can earn extra cash.
You'll get five points every time you open an email and if you get 140 points, that's around $1 in cash. To cash out, you'll need a minimum of $5 for a gift card or $25 to cash out via PayPal. You can likely earn $25 to $50 just by reading emails in your spare time. Plus, you can also earn money through shopping online, taking surveys, and referring your friends. Plus, you can earn $5 when you take 5 surveys through this link.
InboxPays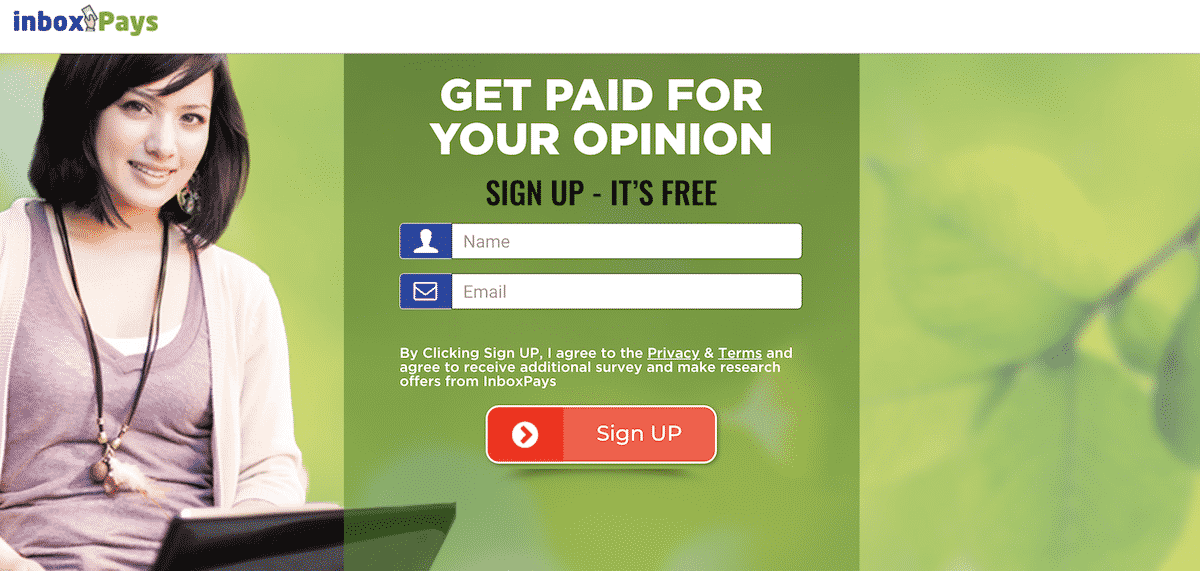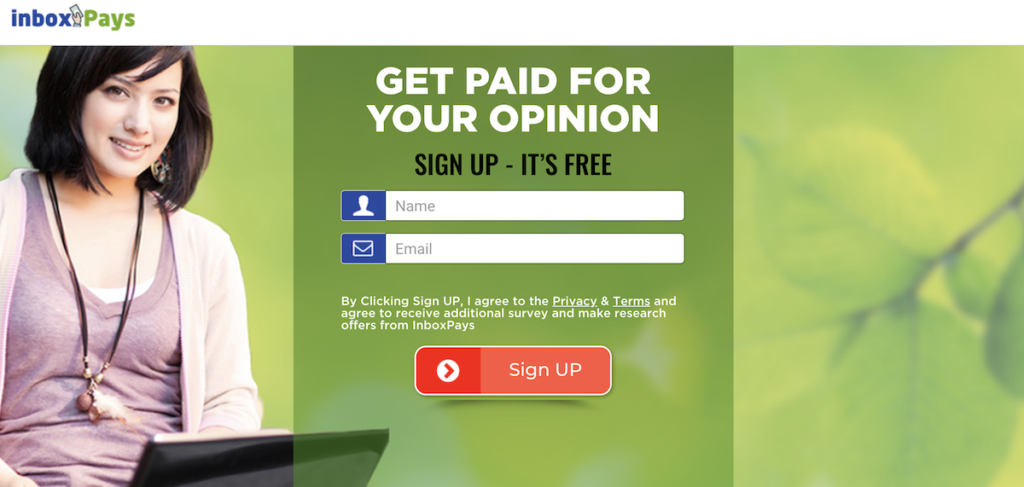 With InboxPays, you can earn Money by successfully completing paid surveys and opening up emails and reading them. It's always free to join and you can collect a $5 bonus for doing so.
You'll get emails sent to your inbox on a daily basis, so you can earn money everyday by joining. Plus, you can also earn through other methods such as taking surveys, polls, referring friends and playing games.
You'll earn around $.25 cents per email, so it does add up quickly. You can get paid by the 1st and 15th every month though Paypal (after reaching $25 in your account).
MindsPay
MindsPay is a market research website that pays its clients for participating in surveys, reading emails, focus groups, and product reviews.
It is one of the best money making sites that offers you $.50 for every email you read. Plus, you can also get paid for checking out products and services of your interest and giving your feedback.
They pay out through PayPal on the 1st and 15th of every month once your account has reached $50. You can register with them today and earn a $3 signup bonus.
Toluna Influencers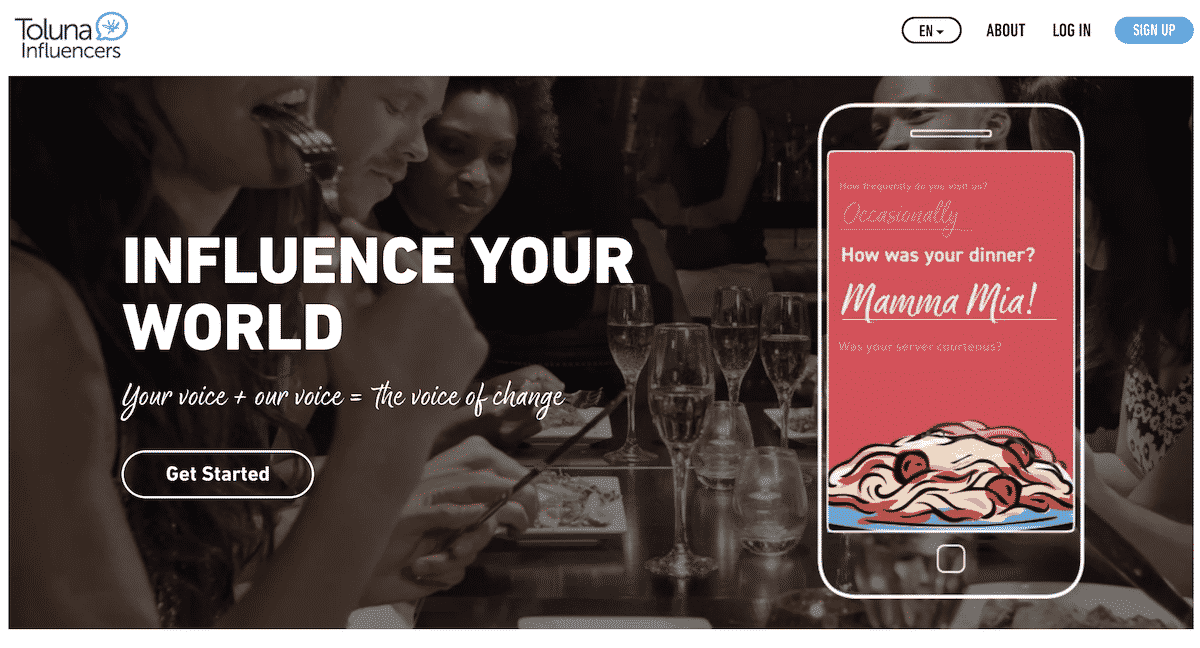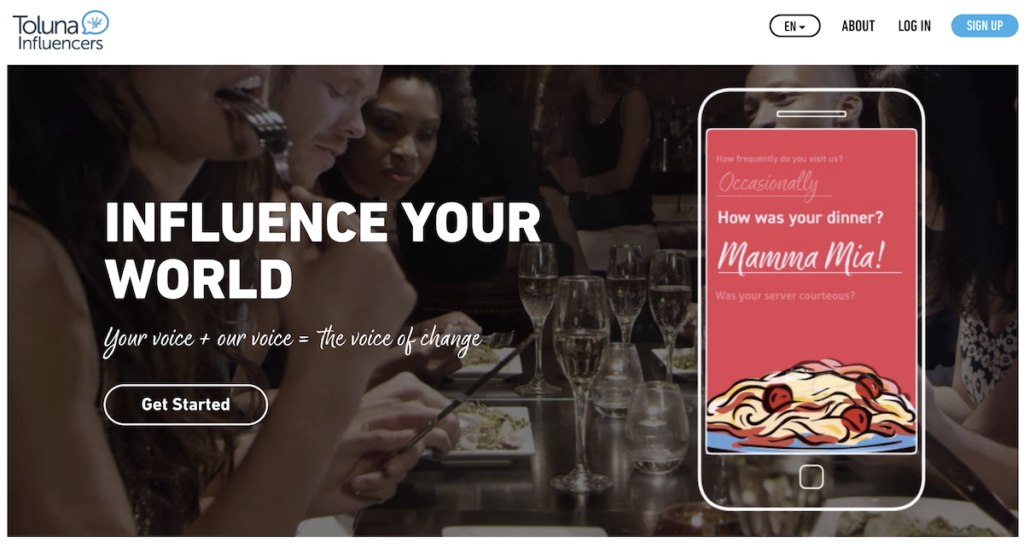 Toluna Influencers is a great and entirely safe-to-use site that allows you to get paid to read emails and they'll even pay you through PayPal or a physical check.
As soon as you join, you'll get promotional paid offers in your inbox right away. You can literally start earning as as soon as today.
The emails are from its network of advertisers and when you visit the links in the emails, you will earn money. You will occasionally get survey offers as well.
Once your account reaches $10 in value (or 30,000 points), you can cash out.
Enjoy Making Money with Your Emails
If you went through this list then you should have come out ahead. This article should have helped learn how to use your inbox to your advantage and earn money with it. I love making free money.
In fact, did you know there are little known ways to collect around $1,000+ from companies? Check it out here.
Enjoy making money with your emails and feel free to take the weekend off!