For many folks, living comfortably on the salary of a traditional 40-hour work week job just isn't possible anymore. The cost of living has certainly risen in the past few years, and combined with the effects of inflation, many individuals have turned to side hustles to pick up the financial slack.
If you're looking for a remote side hustle you can do to boost your overall income, you've come to the right place. Our list of side hustles below can help you supplement your 9-to-5 income in ways you may have never thought about before. We'll also answer your questions, including which opportunities are most profitable.
There are many opportunities for extra money out there, each with their own schedules, commitments, and earning potential. Plus, side hustles can be a great way to learn something new, perhaps even a skill that allows you to quit that traditional job for something even more rewarding.
Are you ready to begin a new side hustle and rest easy when it comes to your income sources? Let's get started.
21 Remote Side Hustles To Supplement Your 9 to 5
These are 21 of the best remote side hustles you can use to supplement your main income source. For many of them, no prior experience is necessary.
1. Create and Monetize a Blog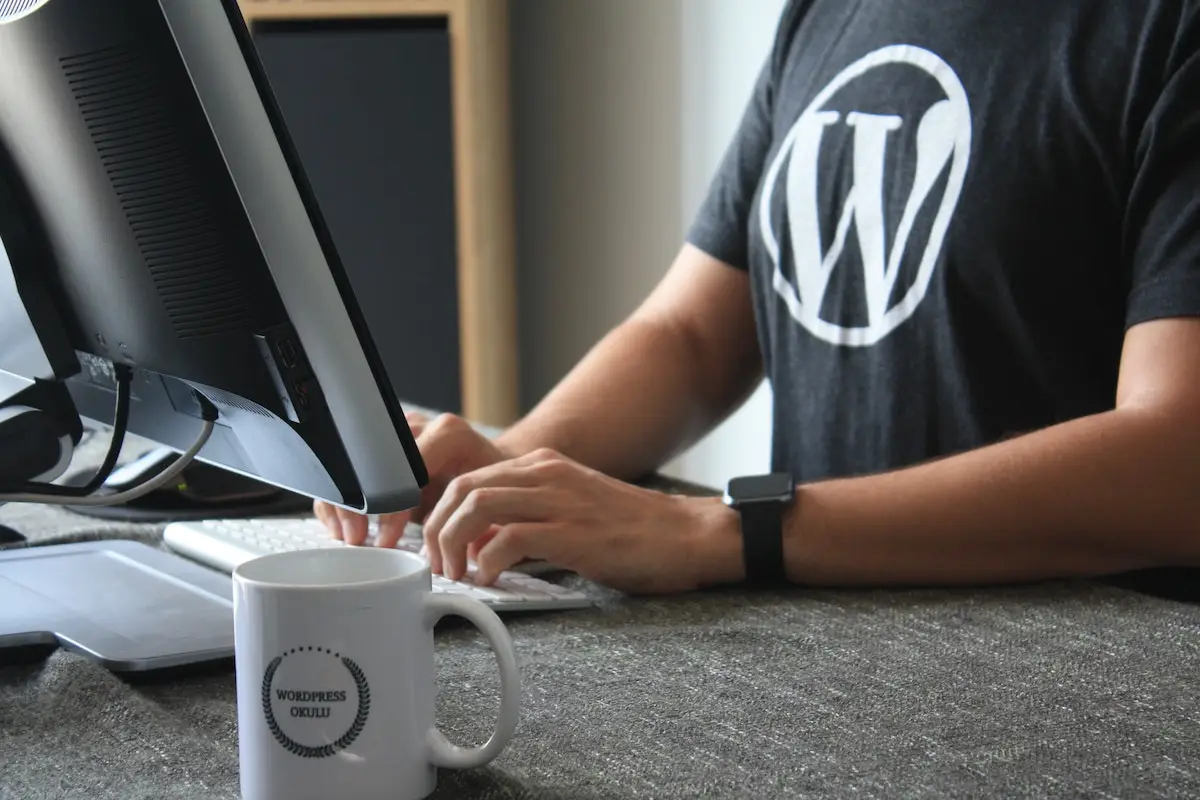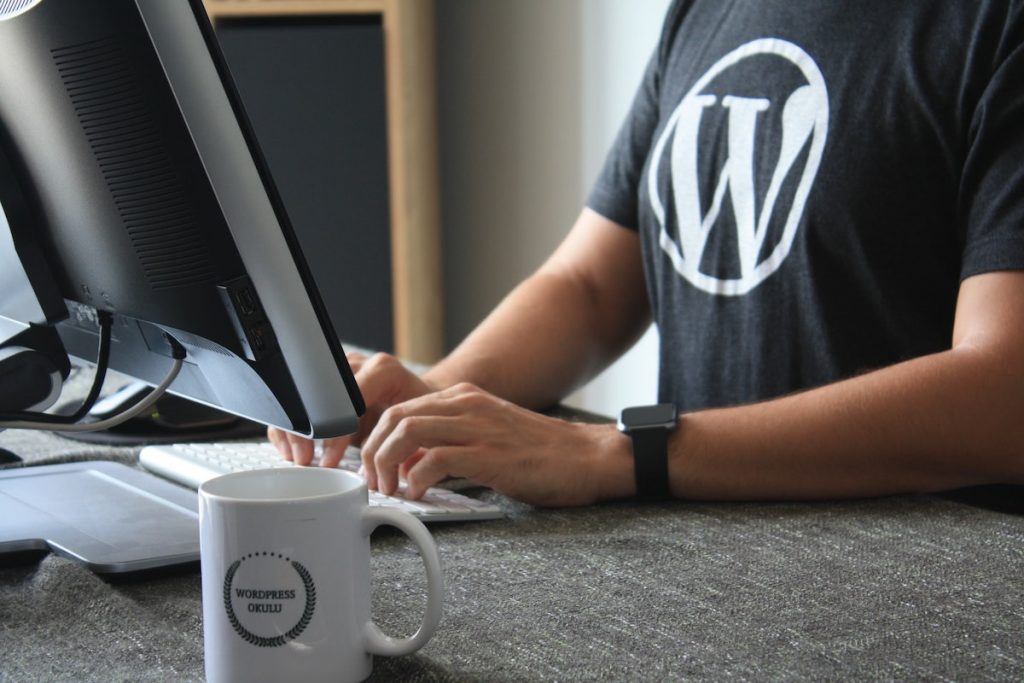 Starting your own blog takes very little in the way of technical knowledge, time, and/or effort. In fact, you can start a blog in less than a day and begin your side hustle journey to earning more and working less. You get to choose how much effort you put in.
Affiliate Marketing
Word of mouth advertising manifests on the web as affiliate marketing. This strategy allows you to negotiate with a brand to get a deal that you can either pass on to your readership or take advantage of in other ways.
Most affiliate marketers (i.e. bloggers) earn money from promoting products and services from other companies. These companies pay bloggers for every sale made, similar to a reward for a referral.
In fact, you can earn affiliate marketing income from posting ads, links and referrals. Most companies will pay you via your bank account and/or PayPal, so transferring your affiliate funds is quick and easy.
Website Ads
Ad management companies also offer opportunities for bloggers to earn from their website. Join companies such as Mediavine to earn passive income from ads they put up on your website. You won't have to do any active promotion necessarily, but you'll still be able to benefit from the partnership.
Sell Digital Products
Bloggers also use their platform to offer eBooks. These eBooks can sell for a few dollars or even $20 or more depending on the subject and audience. The best part is that once you've written your eBook, it can continue to earn you money as you put your efforts into other opportunities.
2. Tutoring
With the move towards a stronger online presence and ecommerce, the popularity of tutoring remotely has increased. Tutoring online allows you to take on as many students as you like, relative to your time commitment and willingness to tutor.
Tutoring is a great side hustle for college students that want to take advantage of tutoring their peers in order to earn side hustle money. Parents of college students typically have deeper pockets than high school students, so the potential for earning some serious cash could lie within the pages of your college textbooks.
TutorMe
If you're looking for a platform to tutor on, check out TutorMe. After filling out your information and completing their assessment, simply wait for them to match you with a student. You plan the live sessions where the actual tutoring takes place.
TutorMe offers students tutoring services in over 300 subjects, so you can make the most of what you know the best. Plus, there is also a Lesson Space that provides advanced coaching features for tutors to take advantage of.
Tutor.com
A profile on Tutor.com can also help connect you to tutorees. You can accept tutor requests at any time with a Tutor.com account, as well as schedule online sessions. They offer expertise in over 250 subjects, so you're sure to find students interested in your knowledge.
To complete your Tutor.com profile, you will need to complete the interview process. A background check will also be performed. You can receive payments via check or direct deposit.
3. Freelance Writing
Freelance writing is similar to blogging but it takes place in a separate arena. Where bloggers create for their own websites, freelance writers can write a number of different forms of copy and/or content for tens and hundreds of blogs.
The best part about freelance writing is that you can choose what to write about. If you prefer not to write about a certain subject, you can avoid it completely when searching for jobs. All you need to get started with freelance writing is a good freelance portfolio, a few samples of your work, and an idea of which niche you're going to specialize in.
ProBlogger
Accounts on ProBlogger are free and allow you to send your application directly to the client for their posting. The competition can be fierce on ProBlogger and similar websites, where hundreds of writers might apply for the same job opening. That's why it pays to have a standout portfolio and impressive samples.
Upwork
Create a free account on Upwork to submit proposals for freelance writing jobs or other easy Upwork jobs you want to complete. Recruiters can also match you with clients for more work. While the service fee for any work done is 5% to 20%, depending on a variety of factors, they do pay via wire and direct deposit.
Fiverr
The minimum amount paid for a job on Fiverr is $5. Easily create a free profile to complete tasks and advertise your services. Plus, you can receive ratings based on clients' feedback, so you can prove your worth and obtain higher-paying freelance writing jobs. Fiverr does take 20% of your earnings.
Remote.co
This job board welcomes all freelance writing skill levels. After completing your application, you can chat with clients about the scope of work they require.
4. Proofreading
If you enjoy writing but prefer to read instead, proofreading could be the right side hustle for you. You can also get into writing if you're a beginner by proofreading. Proofreaders typically use software such as Grammarly or Ginger to supplement their editing eye.
ProofreadingPal
ProofreadingPal sends a single piece of copy to two different proofreaders to provide an accurate review of the material. Proofreaders should be well-versed in Word and Adobe, as well as styles such as APA, CSE, MLA, and CMS. You will receive monthly payments based on word counts as well as how fast you are.
Guru
Do you consider yourself a guru? Join this platform for free in order to apply for jobs. Clients will have to pay up-front for any work done via SafePay, so you don't have to worry about being left high-and-dry when it comes time for payment. Plus, you'll receive funds via direct deposit (AutoPay) or wire transfer.
WritingJobz
If you prefer to determine your availability, seek out WritingJobz. This platform allows you to showcase your skill set in order to proofread essays, blogs, articles, and books. You'll get paid every 2 weeks if you've made any money, and the compensation has been reported as higher than many other proofreading websites.
Scribbr
In order to create a Scribbr account, you'll need to pass a language quiz in order to take a month-long training course from Scribbr Academy. Those who pass will then be asked to proofread essays and other academic papers.
5. Editing
Editing allows you to collaborate with authors to polish their work for publication.
FlexJobs
The FlexJobs platform connects editors with potential clients at a rate of $25 per month for full access. Once you become a member, you can work with over 15 companies to complete editing tasks.
Best work from home jobs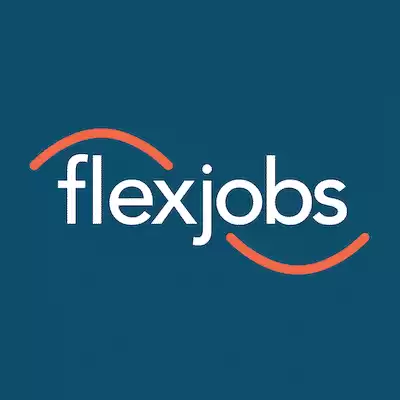 FlexJobs
"FlexJobs was incredibly detailed, resourceful, and helpful in finding me a job within two months in a pandemic! They only work with reputable companies, and since it is a paid membership, everyone on the website is legitimate and doesn't waste your time."
Get Started Now
Scribendi
Contract work can be found on Scribendi, where the company finds clients for you. They process payments through Payoneer.
WritersAccess
While commission fees for WritersAccess are a bit steep at 30%, you don't have to pay for an account or your application. You'll be rated in terms of stars for your expertise and proficiency, with more stars translating to better, higher-paying jobs. Payments come through PayPal on a bi-weekly basis.
6. Graphic Designer
There's a ton of freelance work available for graphic designers. You can easily take online courses to learn more about graphic design in order to sell templates and themes and make some side hustle money.
Dribbble
New jobs are posted every day on Dribbble, where you can pay to gain access to daily newsletters and the project board for only $15 per month. At this low rate, you can also afford the Dribbble Pro plan to update your Dribbble portfolio as you complete tasks.
Behance
If you like setting your own rates and availability, check out Behance. This service also gives you access to Adobe Creative Cloud and sets of design tools so you can earn side hustle money from graphic design.
SolidGigs
Though membership costs a flat rate of $21 or $35 per month depending on what plan you choose, SolidGigs offers editors client matches based on experience and preference. You'll receive notification via email when a match has been made.
7. Transcriber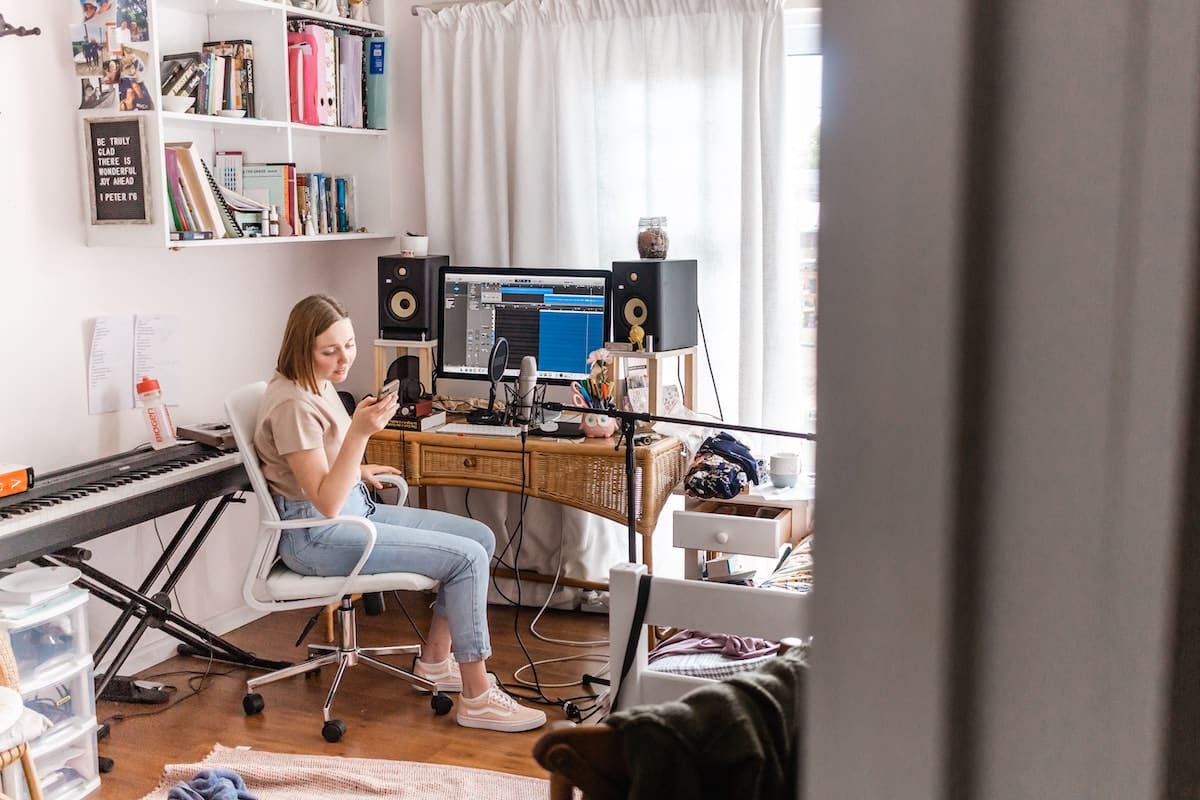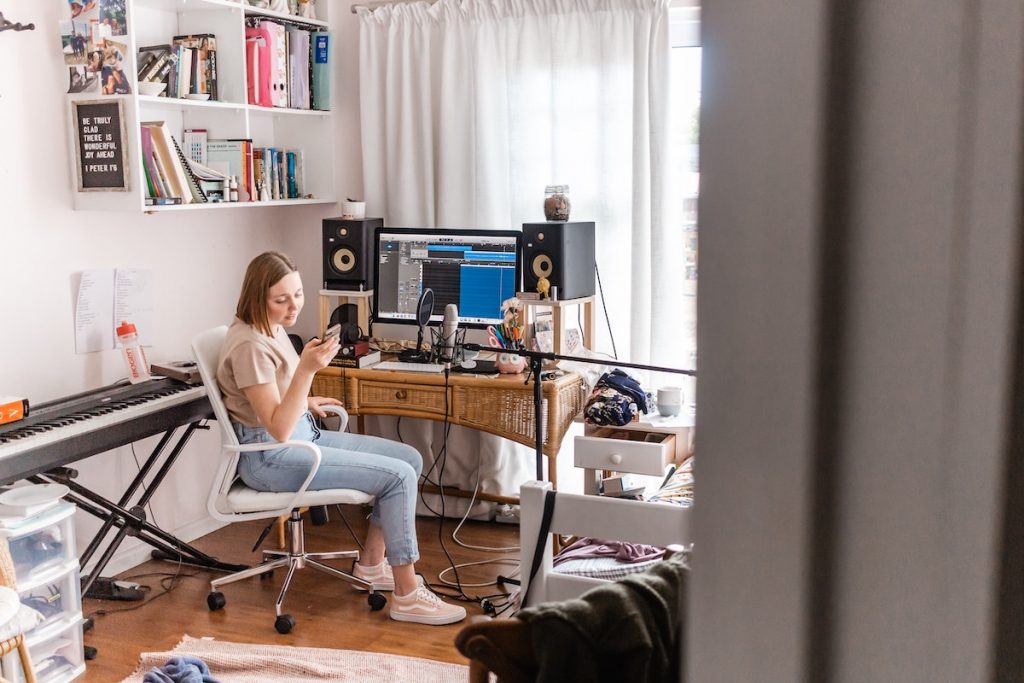 There are so many transcription jobs available to those who want to make money with a good remote side hustle. This competitive field requires a test, fast typing skills, headphones, and a laptop. You may have to achieve upwards of a 90% accuracy rating to stay relevant as a transcriber.
BabbleType
Plan to spend about 15-20 hours per week transcribing for BabbleType. Contractual work pays around $6,000 per year, or $27 to $36 per audio hour. Note that you will get paid per audio hour and not the time in which it took you to complete the transcription.
GoTranscript
GoTranscript notifies its talent of new jobs via email, but assignments are processed through an editor before they are submitted. Payments are made through PayPal or Payoneer every Friday, so you can expect a steady income source. You can easily make about $150 per month based on a rate of $0.60 per audio minute.
TranscribeMe
Take the English Entrance Exam in order to complete your account for TranscribeMe. This service includes a WorkHub, where all your tasks are organized for completion. You'll be able to choose from 2-4 minute clips with an average of $15 to $22 per audio hour. That's about $250 per month if you can type quickly and complete the small transcribing tasks on-time.
8. Web Designer
Despite popular belief, web designers don't require coding experience. As long as you know something about UI/UX design, HTML, and backend development, you're set. Speaking of which, you can also set your hourly rate, but you'll have to work at least 5 hours per day per the platform requirements.
Toptal
Web designers are hired for an average of 4 months on Toptal, where candidates will need to complete an online screening process to qualify. Successful web designers will be able to interact with vetted clients while Toptal handles billing matters for a small fee.
Freelancer.com
While the basic account is free, you can pay $9.95 per month to bid on more projects and get redeemable gifts from Freelancer.com. All skill levels are encouraged to apply, but your profile acts as your resume, so it pays to keep it clean and current.
9. Social Media Manager
Social media managers create content for Facebook, Twitter, Instagram, LinkedIn, Twitch and Pinterest and you can work on your own schedule. Being a social media manager is a remote job since you usually can work from your own home.
Overall, you can earn $24,000 to $175,000 a year with social media remote jobs. If you're looking for a place to start, check the following resources:
ModSquad
Contracts from ModSquad compensate social media managers hourly for the work they do. You can easily choose the projects you want to work on based on your schedule.
SocialBee
For all things, social media, such as scheduling, marketing, and auditing, check out SocialBee. This site also provides an affiliate program for applicants.
Indeed.com
You can find many social media manager jobs on Indeed, where you can upload a resume to quickly apply to any jobs you like. New jobs are posted regularly, many with a salary range as well as what skills are desired.
10. Virtual Assistant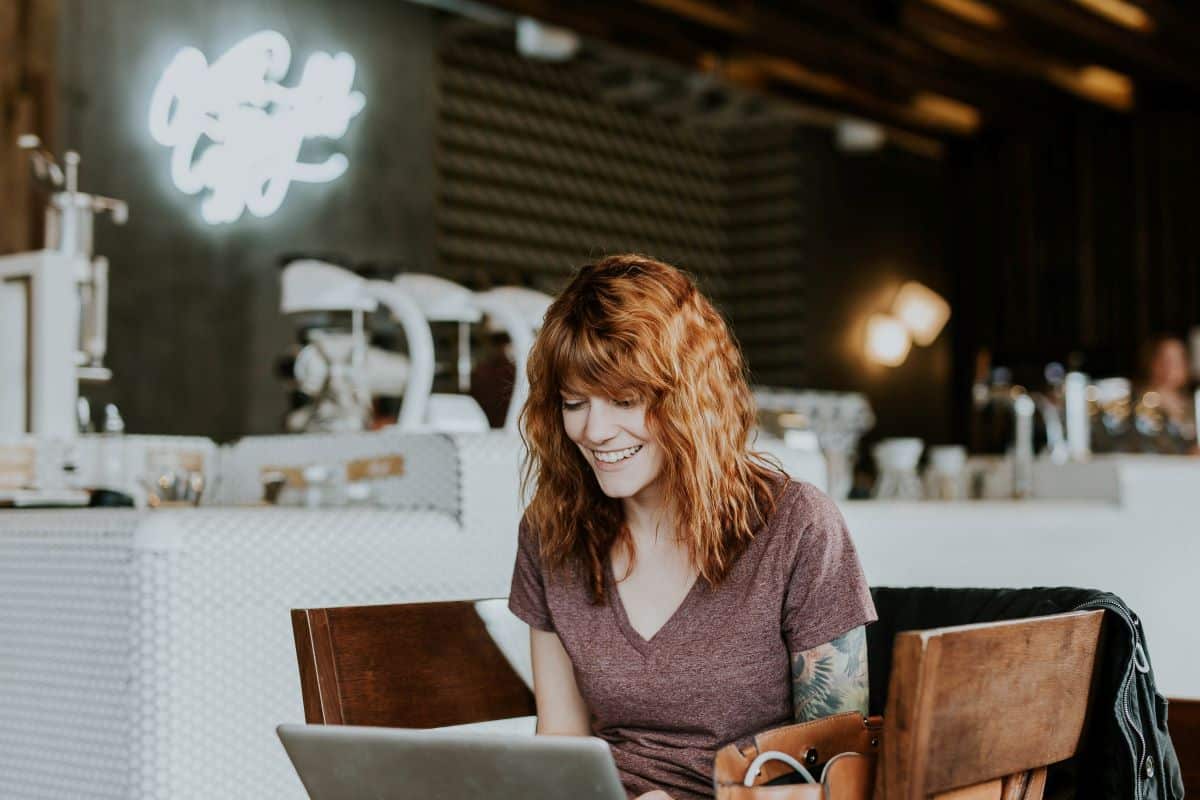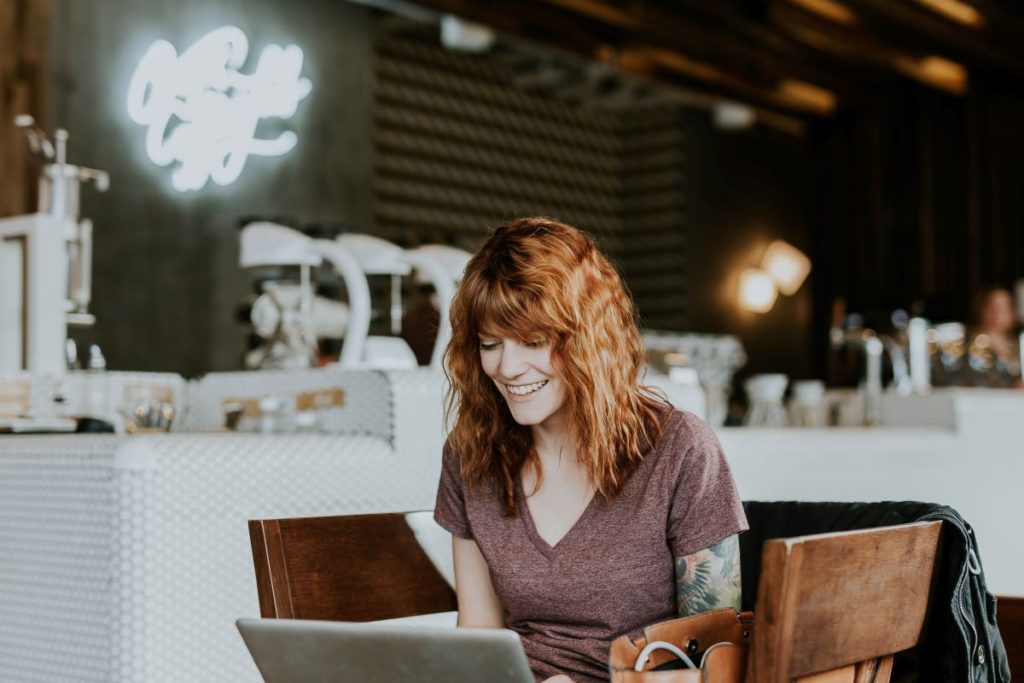 One of my favorite remote jobs is becoming a virtual assistant, all you need to get started is an internet connection to find virtual assistant jobs.
Virtual assistants are tasked with accomplishing typing, data entry, emailing, and answering the phone. Virtual assistants may also help with social media and scheduling appointments. You can find the best virtual assistant remote jobs on job boards or try the sites below:
VirtualVocations
When a new position opens up, VirtualVocations will send you a notification. They also provide coaching and resource downloads for free accounts. However, you will have to choose between bundles for more advanced features. These bundles range in price from $16 per month to $70 for a 6-month commitment.
Belay
Contract work can be had through Belay, which matches you with clients based on your prior experience as well as high scores on their many assessments. You can even take the Virtual Assistant Master Class for $250 to learn more about what a virtual assistant does and how you can be successful.
11. Bookkeeper
If you're looking for a flexible job online, bookkeeping could be the perfect solution for you. With so many businesses and individuals in need of bookkeeping services, there's no shortage of work available. And, best of all, you can work from anywhere in the world with an internet connection.
Bookkeepers could make a killing online, and there are plenty of ways to get started. You could offer your services to local businesses, or you could start your own bookkeeping business and work with clients all over the world. There are plenty of opportunities for bookkeepers that want to make money online, so don't miss out on this great opportunity.
Many bookkeepers work from home and help clients to set up and manage their monthly accounting. Programs you should be familiar with include Intuit, Bookminders, and BookyardBookkeeper. You can also enjoy the site for the peer support available as well.
12. Dropshipping
This low-cost side hustle requires you to create an online store where you sell products. In fact, you can sell almost anything. However, you don't need to have the item physically in hand in order to sell. Rather, you purchase the item from your supplier/wholesaler, who ships the item directly to the customer instead of you.
Etsy
There are many ways you can make side hustle money from Etsy, including designing and creating items for sale. You can also purchase items from wholesalers who don't participate in sales on Etsy in order to make a profit. Etsy has over 90 million customers.
Shopify
Check out Shopify with a 14-day free trial to see how you can find products to sell. Search for vendors, edit and add images, and advertising to make the most of your side hustle with Shopify.
13. Teach English Online
If you're looking to teach a group or become a private tutor, teaching English online is right up your alley. You must be a native speaker and hold a Teaching English as a Foreign Language (TEFL) certification or equivalent degree in order to apply.
VIPKid
Degree holders can earn up to $22 per hour teaching one-on-one sessions of 25 minutes or so. The age group you'll be working with falls between 4 years old and 15 years old.
MagicEars
This is similar to the age group at MagicEars, which cuts off at 12 years old. You can earn up to $26 per hour if you qualify as a degree holder or hold a 120-hour English as a Second Language (ESL) certification.
14. Teach Music Lessons Online
You can easily set up an online studio in order to teach people about music. In fact, music lessons can be a good remote side hustle for teens looking to expand their horizons.
TakeLessons
You can teach vocals and/or instruments on TakeLessons, which offers both individual and group lessons. Simply create a profile to get started. All the marketing and billing is done through TakeLessons for a fee of 10% of your weekly pay.
15. Sell Products on Amazon FBA
Selling on Amazon FBA can be a lucrative daily job to make money on Amazon. But it can also be a full-time business if you are willing to put in the work.
FBA stands for fulfillment by Amazon. Effectively, you handle the sales while Amazon does the shipping. Third-party sellers can automate their order fulfillment and shipping with Amazon, and you can even implement an Omnichannel function for both eBay and Shopify.
You can get started selling on Amazon FBA by following these simple steps:
Create a seller account on Amazon. You'll need to provide some basic information about yourself and your business.
Find a product or products to sell. Amazon has strict guidelines about what types of products can be sold through its platform.
Prepare your products for shipping to Amazon. This includes packaging your products according to their requirements and labeling them correctly.
Create shipping labels and send your products to Amazon. They will store your products in their warehouses and ship them to customers when they order them.
Monitor your sales and adjust your pricing as needed. Amazon will provide you with data about your sales so that you can make changes to your prices and inventory as needed.
Selling on Amazon FBA can be a great way to make money online. By following these simple steps, you can get started selling on Amazon FBA today.
16. Test Websites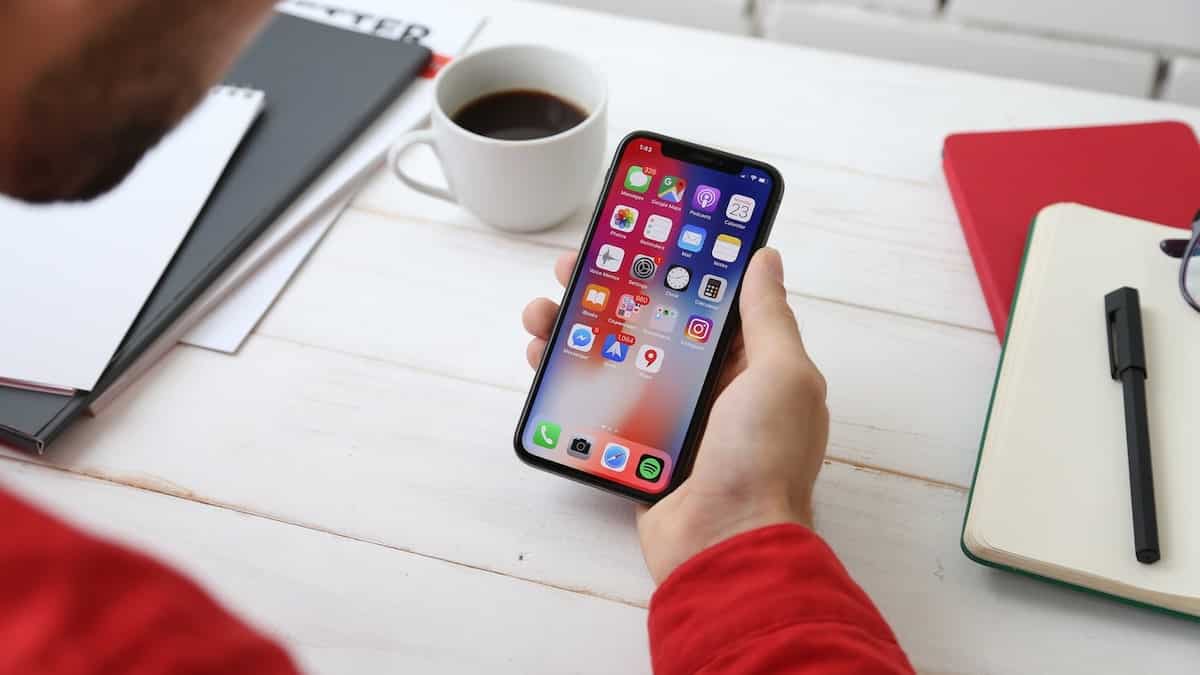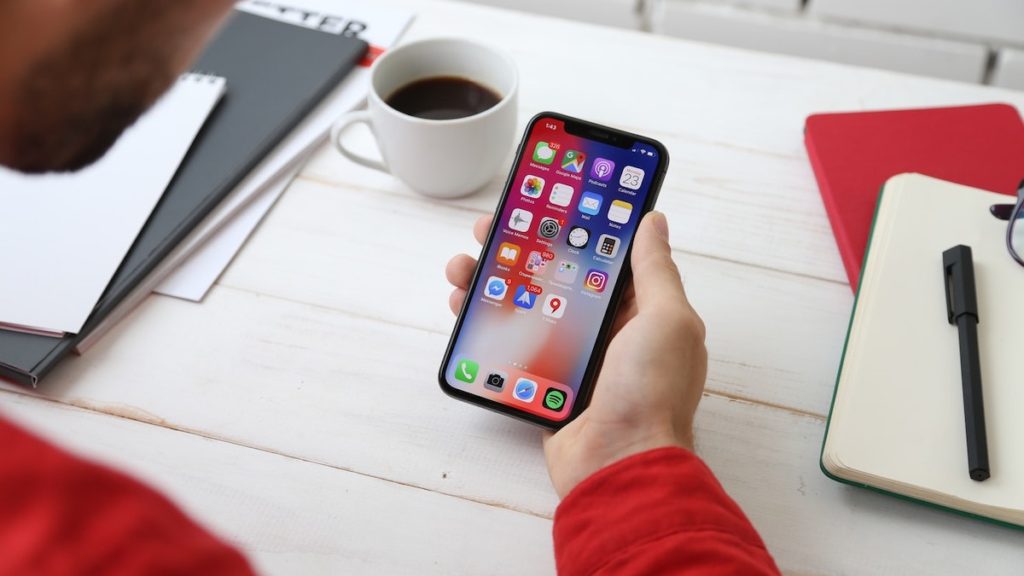 Testing websites is not much more work than it sounds and you can make money online easily without a bachelor's degree or previous experience. As you interact with the website, you'll see how well it works on many platforms, including smartphones and laptops. You can get paid to test apps and websites on the following sites:
Usertesting
You'll need a Windows 7 or Mac OS 10.7 capable computer to complete work on this platform. You should also have a good microphone to capture your experience. Payment comes via PayPal one week after completion.
Userfeel
After passing their qualification test, website testers can record their feedback for $10 per test. Money is transferred to your Userfeel Wallt, where you can then transfer it to PayPal.
17. Participate in Online Focus Groups
Online focus groups can be a great way to get your voice heard. Many of these groups happen over Zoom calls, Google Meet, or online surveys. Focus groups help companies get feedback and typically don't last any longer than 1-3 hours at most. Payment typically comes in the form of cash, check, wire transfer, or gift card.
Respondent.io
Create a profile on Respondent.io in order to participate in online focus groups where you're matched with a client. You can typically earn anywhere from $100 to $500 per hour and get paid via PayPal upon completion.
Userinterviews
Clients upload their needs, including what dates the focus group will take place, how much time it will take, as well as how much it will pay, to Userinterviews' website. Then, you can sort between moderated and unmoderated tasks in order to claim opportunities and meet via Zoom, Google Meet or GoToMeeting. Payment is made in 10 business days from the time of completion.
18. Get Paid to Answer Questions in Your Expertise
Are you a resource for curious people? You may want to check into JustAnswer.
JustAnswer
This platform pays you to answer questions online in fields you are certified in. There are many fields available to choose from, so you can think of it almost like an online consultation service. Successful JustAnswer experts report making up to $7,000 per month.
19. Complete Online Surveys
The best survey apps and online surveys don't require a lot of skill and are pretty easy to complete. A survey doesn't take that much time but it can be rewarding, depending on where you complete the survey.
Pinecone Research
For example, Pinecone Research offers samples of products for their customers, who review emerging products in order to receive points. These points can then be redeemed for cash or gift cards.
Mindswarms
After uploading a profile video and passing the screening process, you can complete surveys by answering questions or submitting a video. All completed surveys earn you $10 each, with deposits made within 24 hours of completion.
Surveys on the Go
Download this app and allow it to access your location in order to see push notifications for new surveys in your area. You'll get at least $0.05 if you navigate to the survey, but you'll receive $0.10 if you do complete the survey.
Additional survey websites include: Swagbucks, Survey Junkie, InboxDollars, Opinion Outpost, Life Points, and Zap Surveys.
20. Use Cash Back Apps
Cash back apps allow you to earn money for shopping, as they collaborate with large retailers in order to reward their subscribers.
Ibotta
Ibotta is one of the many popular cash back apps, and for good reason. You can easily shop at many large retailers with the app and/or browser extension. Before you shop, you'll have to activate the cash back button. You will also have to submit an image of your receipt, but you can earn up to 30% cash back. Minimum withdrawal is $20.
Fetch Rewards
The Fetch Rewards app offers rewards and specials on items based on what is selected. You can send a photo of the receipt within 14 days of purchasing your items in order to earn 1% of the final price as bonus points. It's certainly not a lot of money, but it can be a way for you to earn money from the things you already do.
Get 3,000 points ($3) for signing up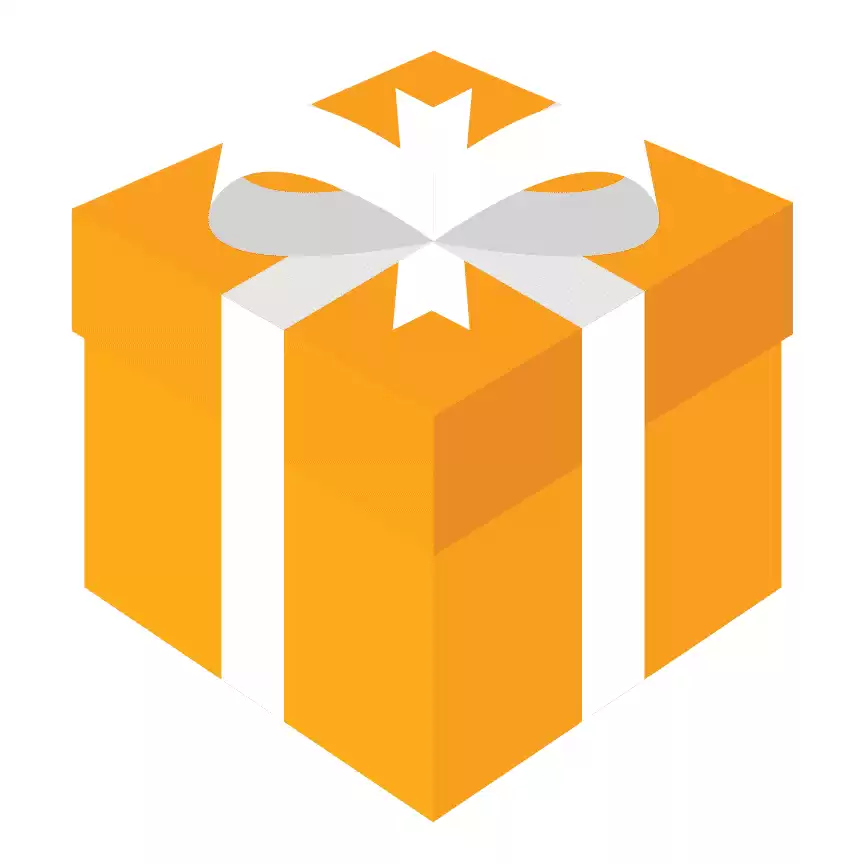 Fetch Rewards
Easy to use – you don't have to activate any special offers to get increased points
You can earn points with any grocery store receipt
You can earn points on over 300 product brands
Variety of options to use your Fetch Rewards points – gift cards, Visa and Mastercard gift cards, sweepstakes and charity donations
Start Saving
21. Get Paid to Conduct Online Research
If you like to research stuff on the internet, getting paid to surf the web is the side hustle for you. You can research and submit your findings on specific topics in order to get paid. Most searchers use search engines, surveys, and questionnaires to gather their information.
Wonder
Apply through the company's website in order to answer a sample research question. If approved, you can claim money for researching depending on the complexity and time spent.
Remote Work FAQs
What side hustles are most profitable?
Side hustle ideas such as selling possessions, becoming a virtual assistant, focus groups, emails, and web design can be some of the most profitable. Really, it depends on what you're good at and how much time you spend on your side hustle.
How can I make $1,000 with a side hustle?
You can easily make $1,000 with a side hustle by putting in a few hours of work. For example, you might charge a client a $1,000 retainer fee per month for writing their blog posts. You could also teach online full-time in order to earn $1,000.
What remote side hustles include passive income?
There are many side hustles that can be categorized as obtaining passive income, such as selling on Etsy, starting a blog, selling eBooks online, and creating a YouTube channel.
How can I make $2,000 per month from remote side hustles?
Renting out your space can be a great way to earn $2,000 per month from a remote side hustle. You can also look into dropshipping for ways to earn $2,000 per month, or potentially even more during the holiday season.
Final Thoughts
We hope you've found this article on remote side hustles useful in figuring out what you can do to supplement your traditional income. You never know when the tide may change and you find yourself without a job. With a seasoned side hustle you can depend on, your part-time endeavors could easily become your main source of income. All the same, a little side hustle money here and there can he