Even in today's fast-paced, technologically advanced world pictures are still worth a thousand words.
Not only are they worth a thousand words, but in this day and age, you can get paid to take pictures!
From professional photographers to amateurs, this market is hot and always looking for trendy images. If you have tons of photos on your phone and you're always capturing fascinating moments, then we have some foolproof ways for you to get paid to take pictures by selling photos online.
Make Money Taking Pictures for Companies
Want another side hustle? Learn how you can actually get paid to take pictures on your cell phone and camera. Start earning money today!
1. iStockPhoto
There are several stock sites that pay 20-to-60 percent commission on images you want to sell.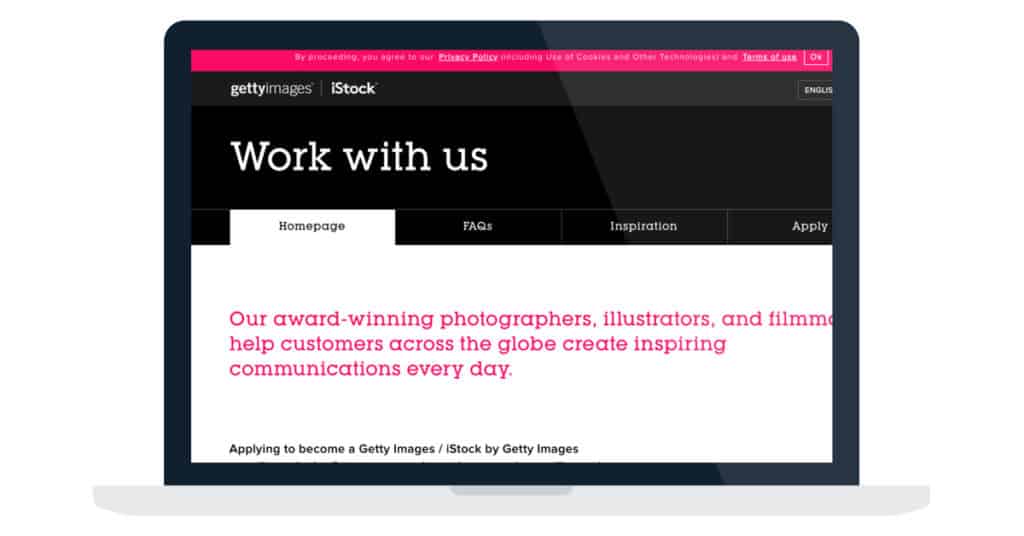 iStockPhoto is a go-to site for a variety of industries and if you decide to become an exclusive contributor, meaning you only sell your images to that site, then your earnings could reach $20 per photo.
2. Fotolia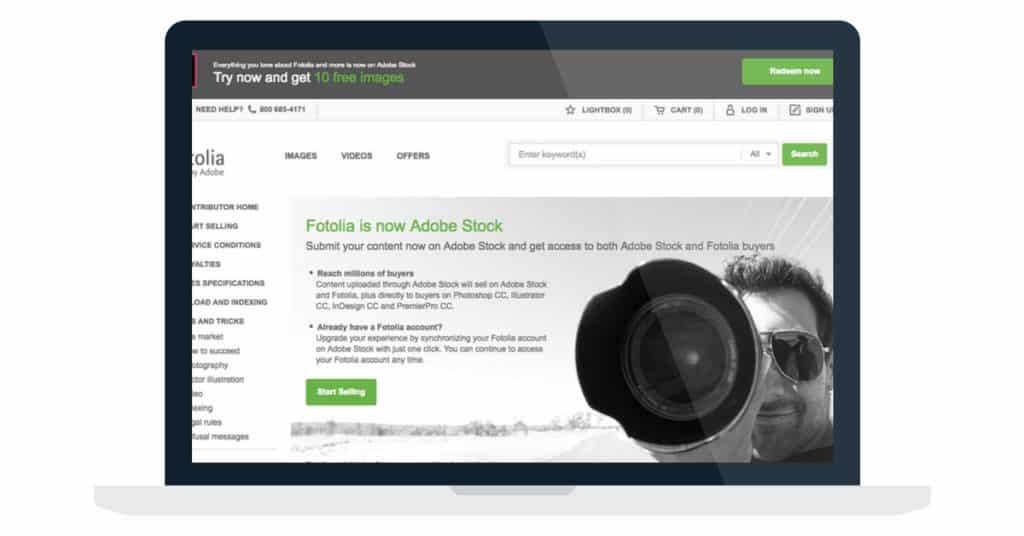 Fotolia is another popular site you can use to get paid to take pictures. This site pays 20 to 40 percent commission on images but the better your rank, the higher your commission.
This stock photography website accepts a slew of high-quality images in all subjects.
3. 500px Prime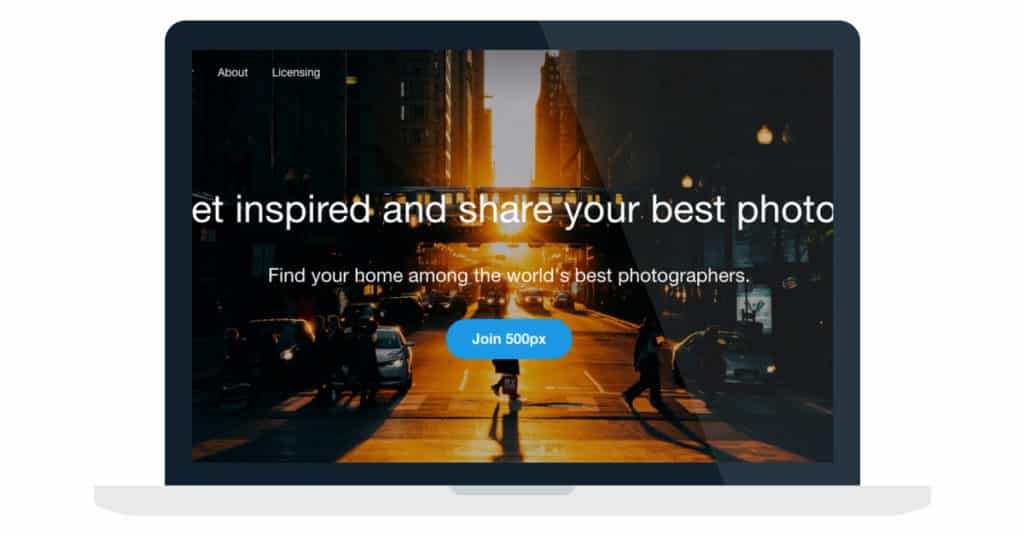 According to the 500px website, more than five million inspiring photographers list stock images available for use.
For every license sold, which are $250, you receive 70 percent net pay.
Just like other sites, if you chose to sell exclusively to this site, you will earn more.
The website features tons of information from the breakdown of prices to the images that can appear in brand-name ad campaigns and more.
4. Shutterstock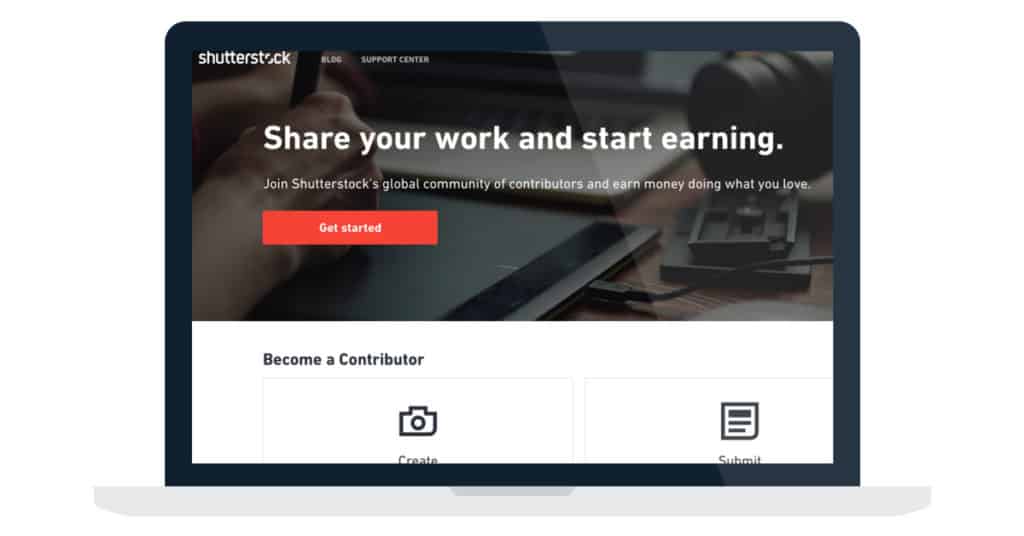 Shutterstock has made a name for itself in the photography industry. Users can get paid to take pictures and earn up to an impressive $120 per picture download. The pricing structure is different from other sites and allows lifetime earnings, which means the more you earn the more money you will get overtime for your images.
Shutterstock Contributor Reviews
Penny Hoarder reported that contributors have acquired more than $300 million from over 500 million downloads. Shutterstock also puts more focus on videos than many other sites, making it even easier for you to get paid to take pictures – and videos.
5. Ibotta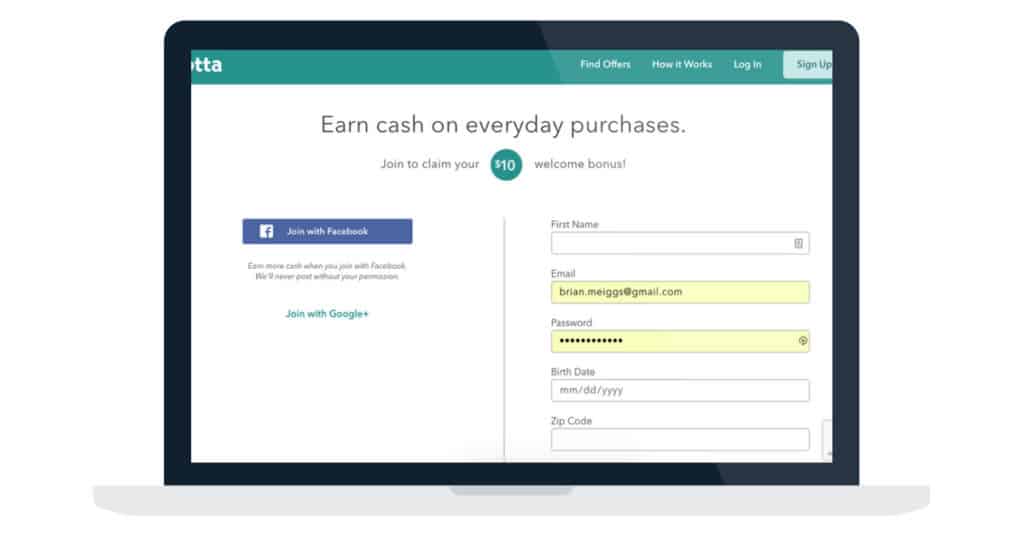 This app has absolutely nothing to do with your photography skills. You are required to have no creativity, only the ability to capture your spending habits (receipts).
There are many features of Ibotta that will allow you to get paid for taking pictures of your receipts.
You will not be a millionaire overnight, but if you dedicated to the procedure, you can earn decent amounts over the course of a month. Also, you can earn a $10 bonus just for signing up through this link.
6. PhotoMoolah (Closed)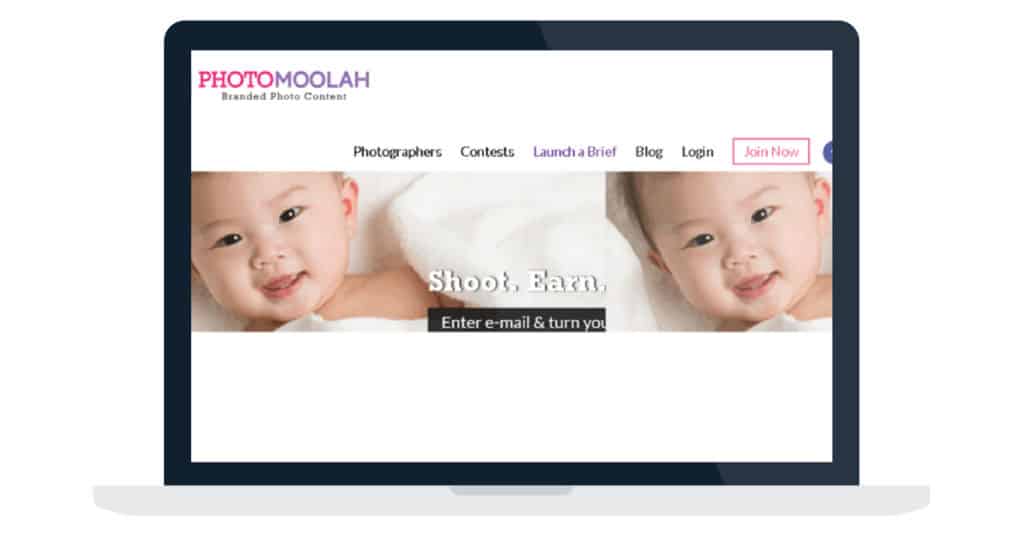 PhotoMoolah operates somewhat differently.
In order to get paid to take pictures, the photographer must enter contests.
The average price you can win is between $100 and $200, but top earners can receive up to $500.
Apps That Pay You to Take Pictures
If you wanted to sell stock photos using apps that anyone can use, I'd suggest the following stock photography apps:
7. EyeEm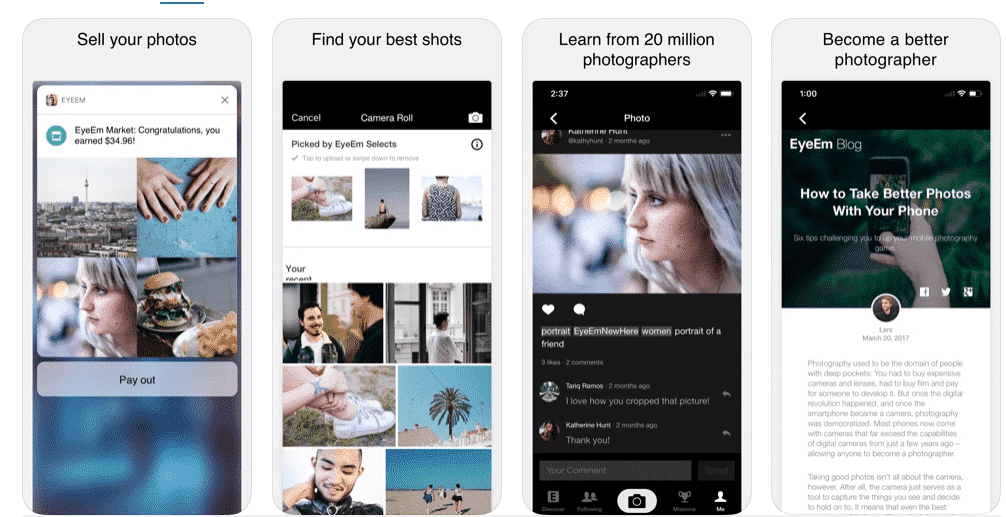 Turn your inspiration into money with EyeEm Join a community of over 20 million creators around the globe. Gain exposure, share your inspiration and sell your pictures—all in one place.
Where to download:
Available: Get this stock photography app in the App Store and Google Play.
Reviews: 4.8/5 Stars out of 2.3K Ratings on the App Store
8. Foap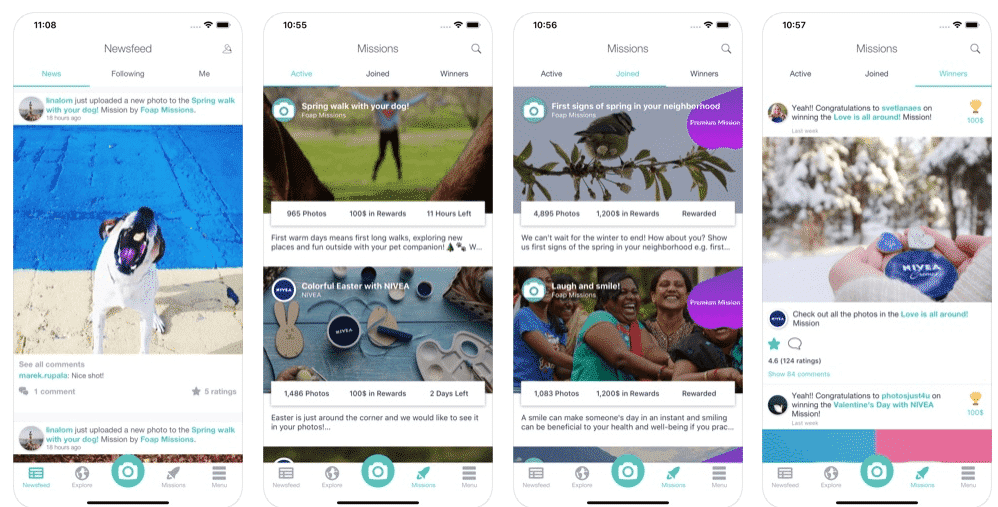 Turn your photos into money! Upload your photo collection and sell it to well known brands all over the world.
Where to download:
Available: Get this stock photography app in the App Store or Google Play.
Reviews: 4.5/5 Stars out of 9.4K Ratings on the App Store
9. Twenty20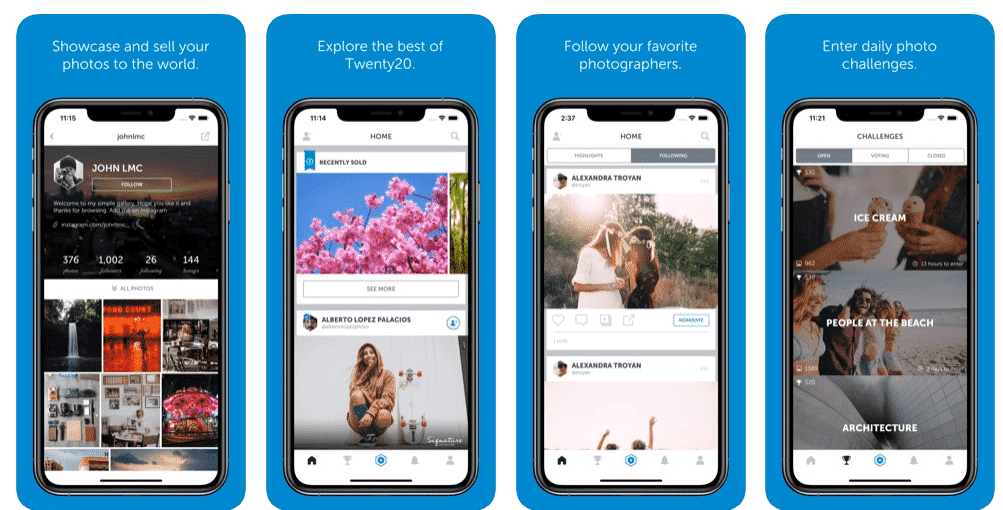 Twenty20 is the best way to take your mobile photography to the next level. Make money selling your photos to brands, agencies, and designers.
Where to download:
Available: Get this stock photography app in the App Store.
Reviews: 4.4/5 Stars out of 595 Ratings on the App Store
10. Snapwire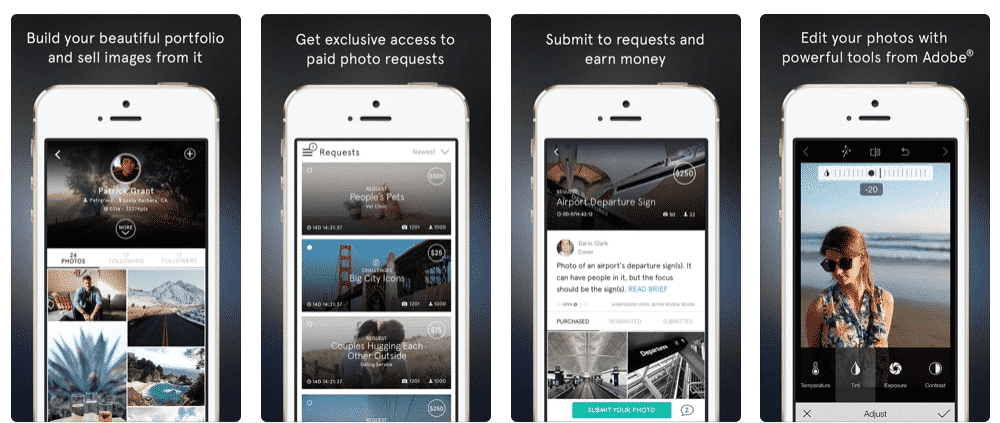 Snapwire is a platform that connects a new generation of photographers with brands and businesses around the world. Photographers get access to real-time, paid photo Requests and Challenges. Photographers can also sell photos directly from their own portfolios and in the growing stock photo Marketplace. Snapwire is your home for selling all your creative photography.
Where to download:
Available: Get this stock photography app in the App Store or Google Play.
Reviews: 4.1/5 stars out of 191 Ratings on App Store
What Do You Need to Take Professional Photos?
To get started getting paid to take professional photos just make sure you have two things handy — a smartphone camera and photo editing software.
Smartphone Camera
One thing that you'll need is something to shoot photos with. Most photographers use high-end DSLR cameras, but you can also get by with your smartphone camera. You would be surprised how far they have come along. For example, The iPhone X has dual 12-megapixel cameras on the rear, as there are in the iPhone 8 Plus, and that makes it the smallest iPhone yet to benefit from two sensors. The main wide-angle camera is optically stabilized with an f/1.8 aperture – as seen in other 2017 iPhones – but the telephoto lens has been updated according to TrustedReviews.
Photo Editing Software
Photo editing software is used to manipulate or enhance digital images that you take with your smartphone. You can download photo editing apps to easily resize images and add basic effects or purchase industry-standard programs used by professional photographers. Either way, you'll need one or the other. Here are some of the most popular photo editing software.
Adobe Photoshop
Adobe Photoshop is a raster graphics editor developed and published by Adobe Inc. for Windows and macOS. If you can think it, you can make it with Photoshop, the world's best imaging, and graphic design software. Create and enhance photographs, illustrations, and 3D artwork. Design websites and mobile apps. Edit videos simulate real-life paintings and more. It's everything you need to make any idea real.
Pricing: $20.99 a month
Pixlr
Pixlr is an online photo editor, that allows you to discover free and premium online photo edits. You can use effects, filters, overlays, from simple to expert tools. You'll find a Pixlr image editor just for you!
Pricing: Free
Getting Paid to Take Pictures is Possible!
Getting paid to take pictures is one of the simplest forms of earning extra cash.
There are tons of sites offering small to large percentages for the photos that you already have!
There is no travel required, allow exotic pictures would be sure to sell faster!
Have you ever tried taking photos for money? How was your experience? Let us know in the comments below!