The proliferation of rental scooters is taking over. You've probably seen a bunch of electric scooters laying around your neighborhood recently. You may be wondering how much do these scooters cost to use, how do they work, or how do you pay for one? In this article, we'll learn more about Lime, a global leader in micro-mobility, that offers electric scooters and bike rentals in over 100 countries around the world.
Getting Started

Here is what you need to know about Lime Scooters: how to use them, pricing, and costs. First, let's learn about the company that makes them.
What Is Lime?
Lime is a transportation company based in the United States. It runs electric scooters, electric bikes, normal pedal bikes and car-sharing systems in various cities around the world. It is operated by Neutron Holdings, Inc. doing business under the name Lime, formerly LimeBike.
Why would you use Lime?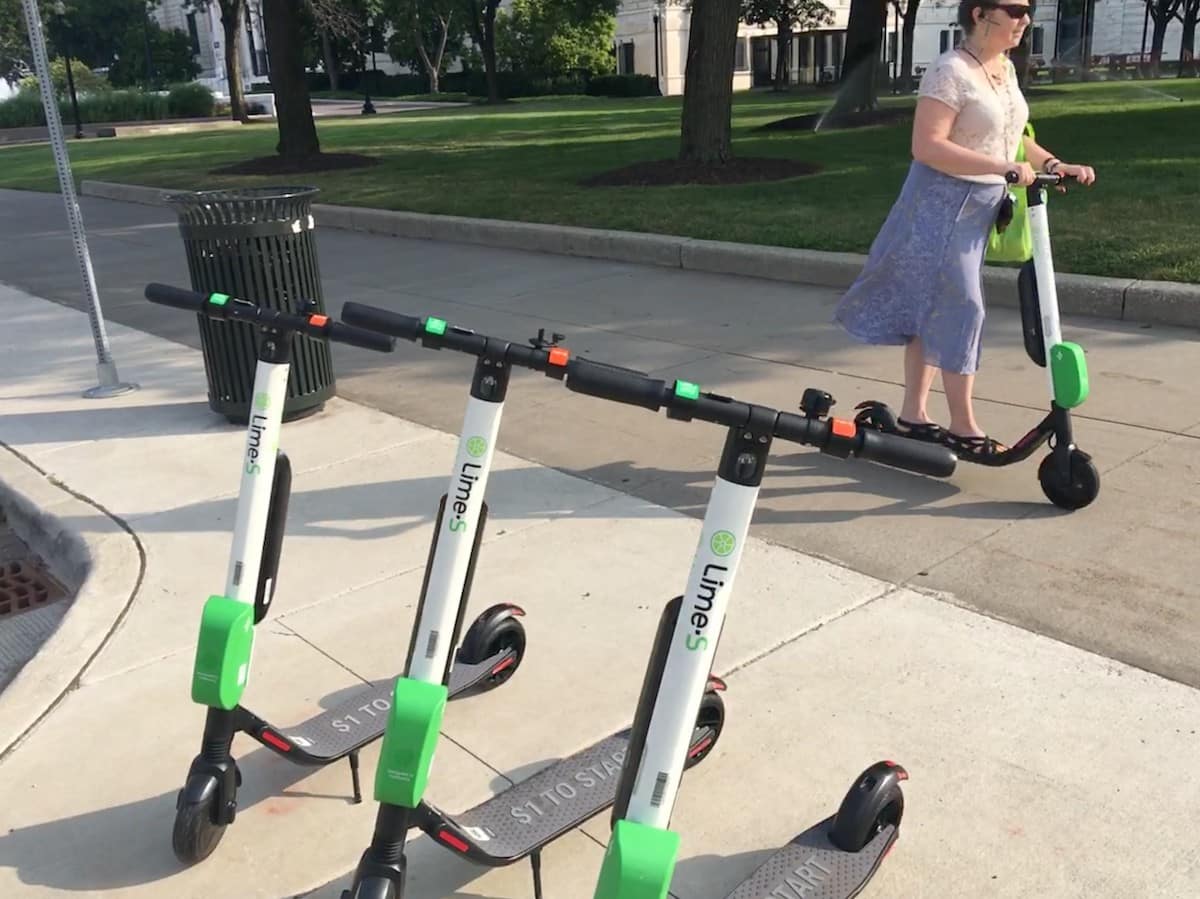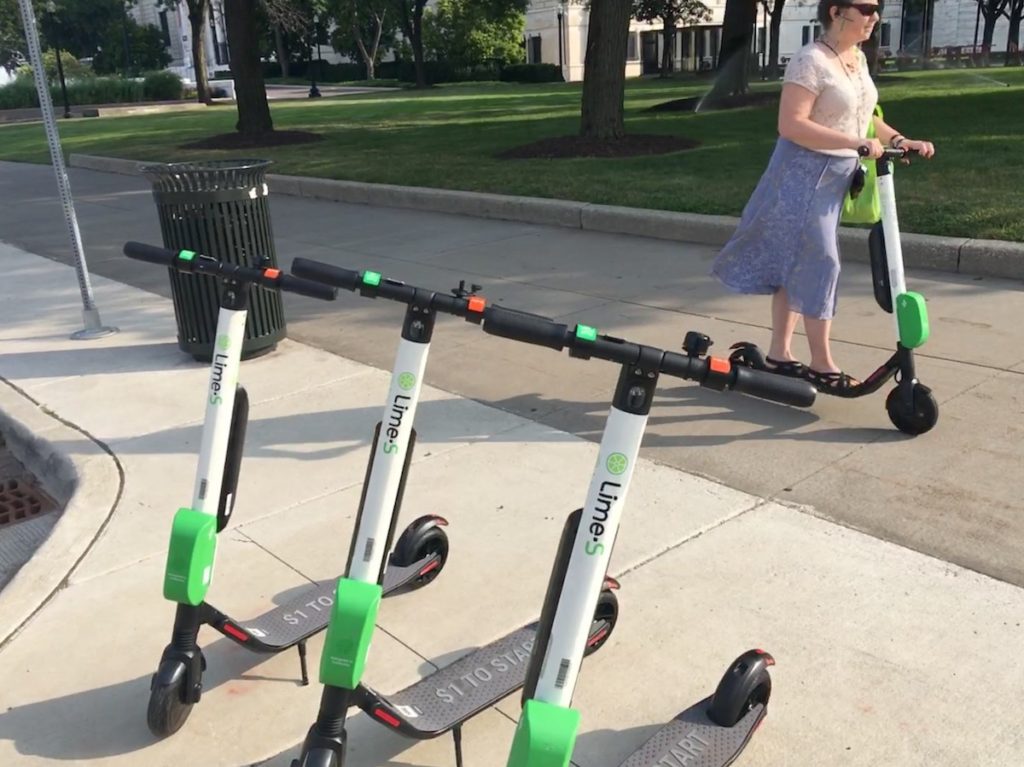 Lime offers micro-mobility solutions, which include dock free rental bikes, e-assist bikes, and electric scooters are available at any time to get you across town or campus.
Simply tap within your Lime app (iOS or Android) to find a ride near you, scan the code to unlock it and enjoy the ride.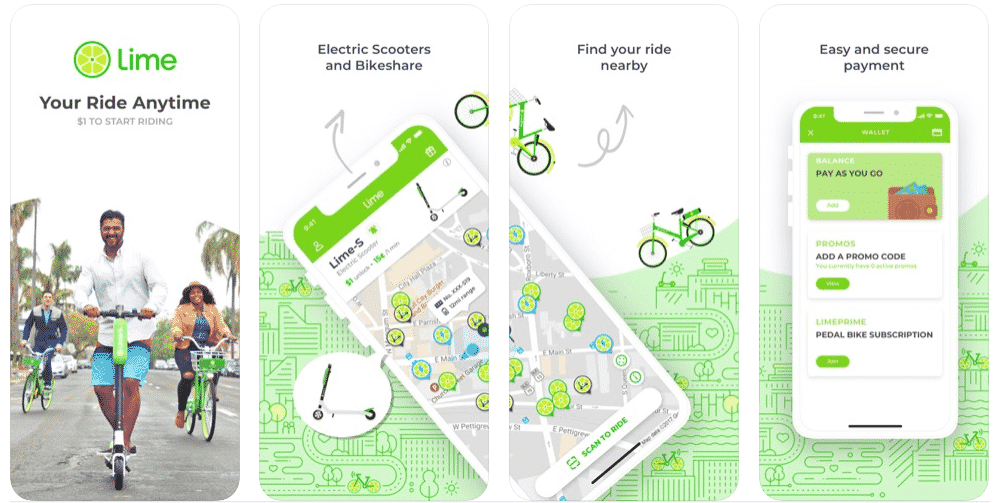 The dock-free scooters and bikes are the company's primary modes of transportation. Scooters and bikes make it easier for people to utilize public transit options by providing an easy way to get to and from your departure or arrival station.
Other benefits include helping to release less carbon to our atmosphere, take up less space, and leave people healthier and happier from the incremental exercise of riding.
More importantly, by using these electric scooter startups you can assist in making cities more livable and sustainable by providing the easiest mode of transportation.
How can you create a Lime account?
First, you can download the Lime app (iOS or Android), and you can create a Lime account using your phone number or Facebook account. If you sign up using a phone number, you will receive a text message with a verification code. You can enter the verification code to complete your registration process. If you use Facebook or email address to create an account, you will receive an email confirmation link to verify your email.
How much does Lime cost?
Lime charges a fixed rate to unlock a vehicle and then per minute as you ride. Rates and promotions may vary by city, day of the week and time of day. You can refer to your Lime app for exact costs by tapping on a vehicle on the map.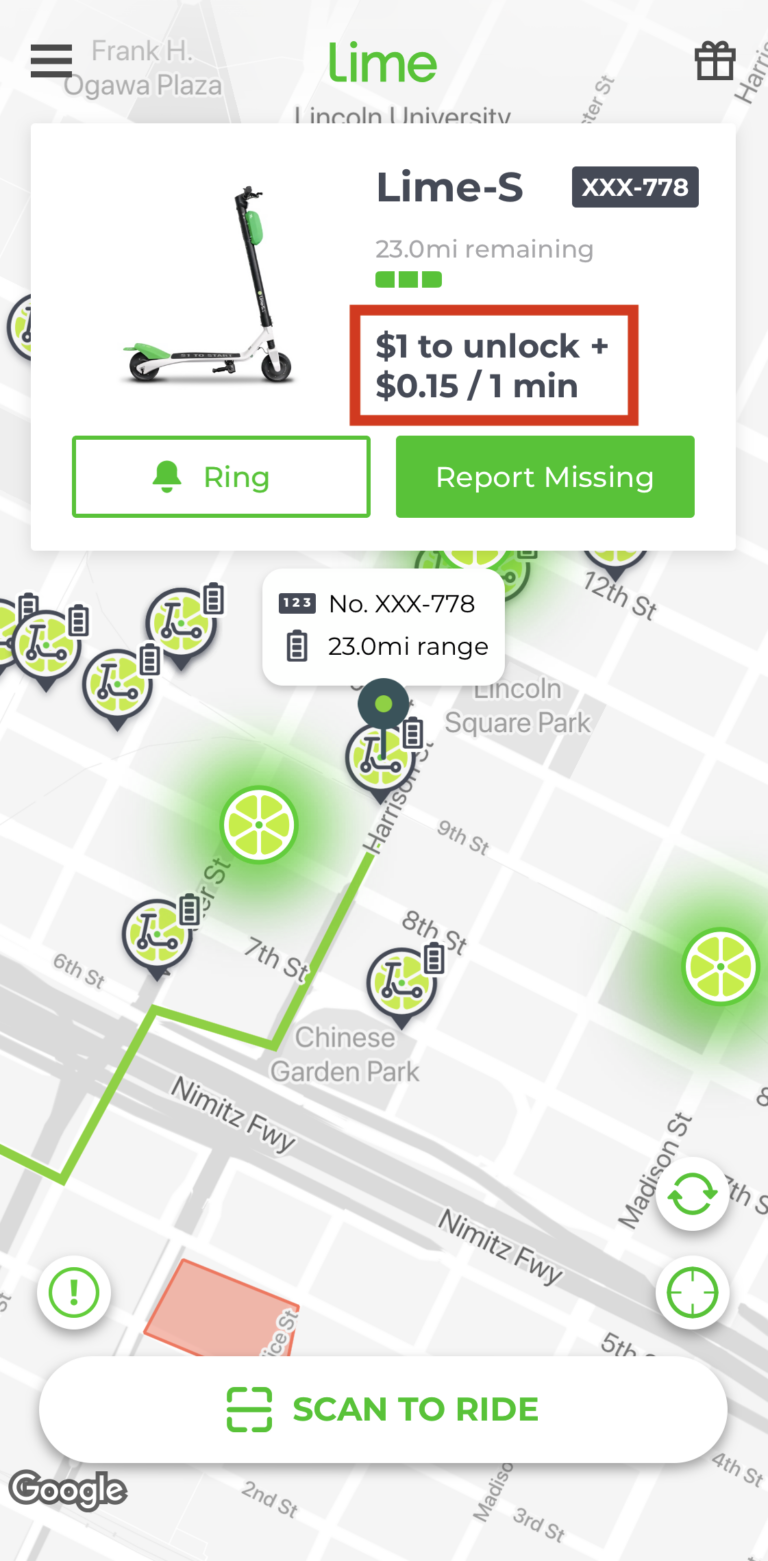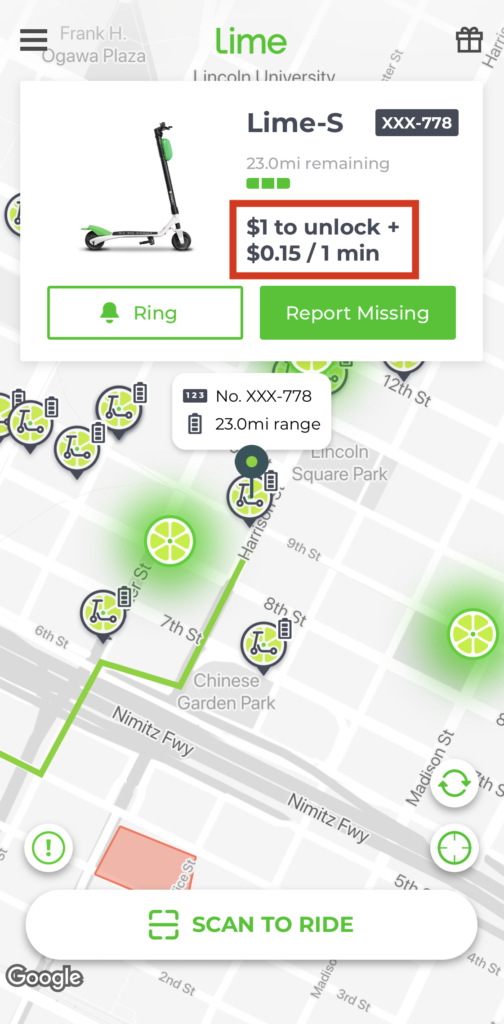 How do Lime scooters work?
Once you have located a Lime on the map, unlock the vehicle either by scanning the QR code or by entering the plate number. If it is dark out, you can turn on the flashlight while scanning.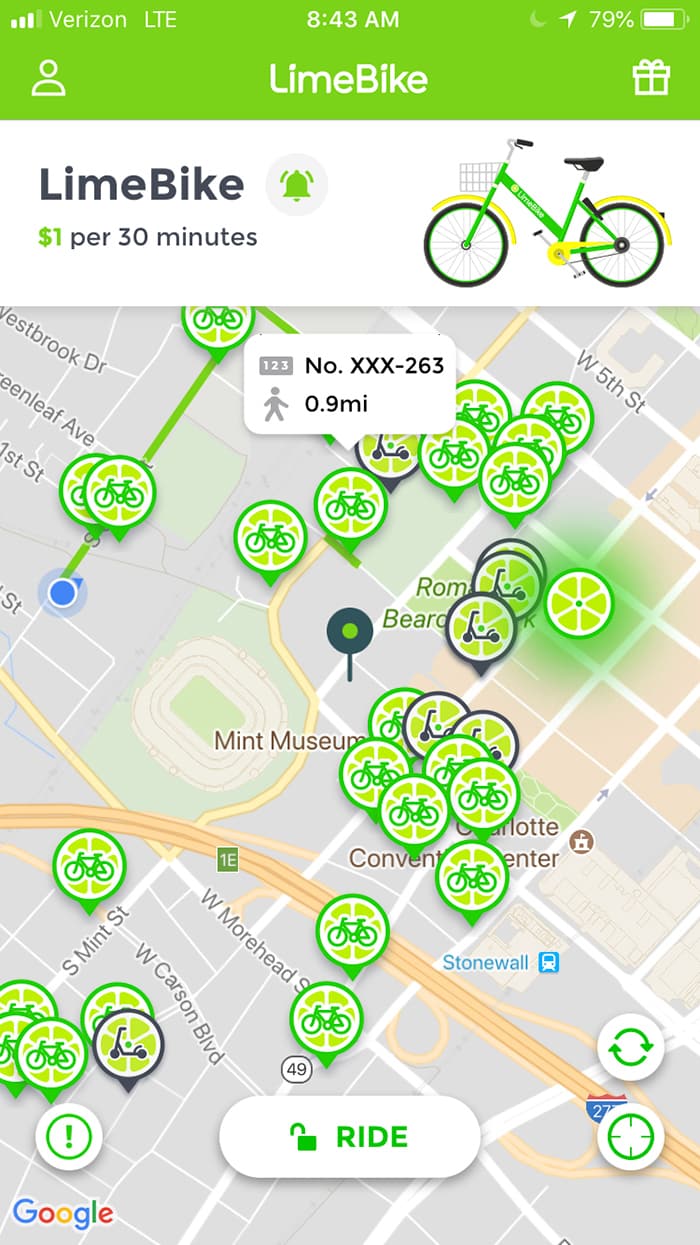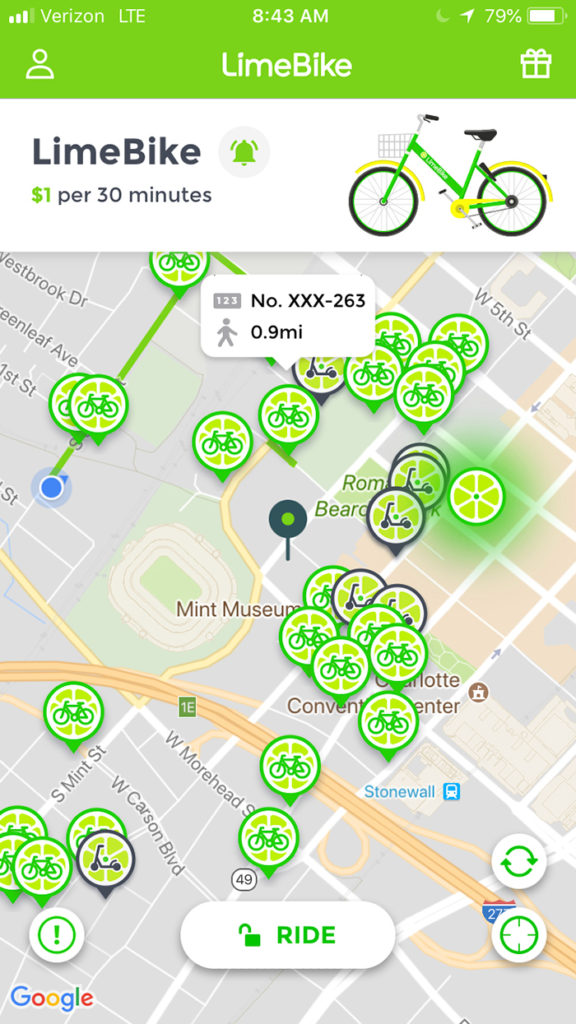 For your scooter ride, kick start to get it up to speed first, then press on the throttle near your right thumb to accelerate. Familiarize yourself with the speed first. To ride safely, squeeze the brake to slow down when needed. Learn how to safely ride a Lime-S electric scooter in the quick video below.
For bikes, before you get on, adjust the seat according to your height.
To adjust the seat, loosen the bolt on the stem below the seat. Lift the seat until it is approximately even height as your inseam, then tighten down the locking mechanism on the seat stem. Make sure you've adequately tightened the locking mechanism to prevent the seat from falling or twisting while you ride.
Pausing your Lime ride
You can pause your ride so that another person cannot use your vehicle. Please note that you will continue to be charged per minute while your ride is paused.
In order to stop being charged for your ride, you will need to tap "End Ride". However, this will release the vehicle for others to use.
Please do not forget to end your ride when you are finished! You will continue to be charged if you do not end the ride.

How to end your Lime ride?
It is common practice when riding Lime scooters to make sure you are parked in designated areas. Please refer to the Lime map for parking locations.
Pro-Tip: When using Lime, please park in areas outside the main pedestrian pathway, where bikes are typically found. Do not park in locations that are not permitted, which includes, but are not limited to, wheelchair ramps, the middle of bike or pedestrian pathways, hospital entrances, fire stations, inside gated communities, and remote locations where phone service is not accessible. This also includes the red no-parking zones where parking may be met with fines or if repeatedly done, account suspension.
To lock scooters, you can park them in accessible pathways and press "End Ride" on your app. Please note that the blue zones that appear on the map are preferred parking spaces and function as a parking guide for Lime Riders. Some cities also offer marked scooter-parking areas that make it easy for the next rider to find the vehicle. You will be asked to take a photo at the end of your ride to confirm your parking job.
To lock the bikes, simply push down the rear wheel lever. If done correctly, you will hear a sound indicating that the bike has been locked.
When your ride is complete, you will receive a ride summary.
Lime scooter FAQs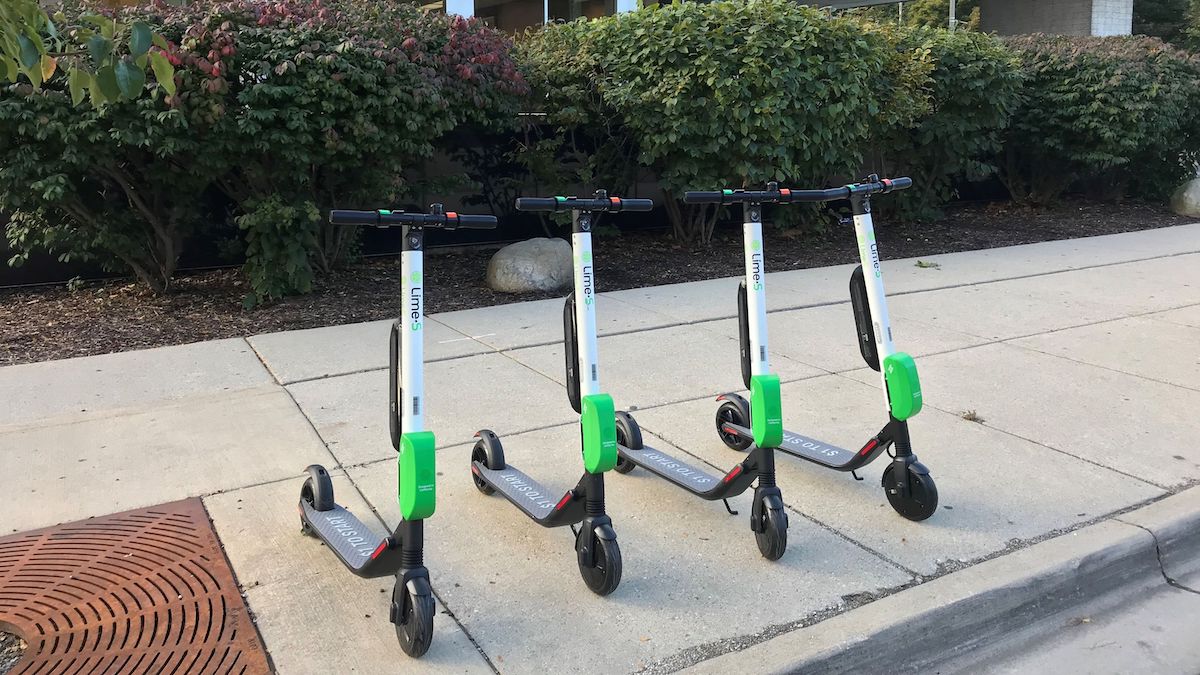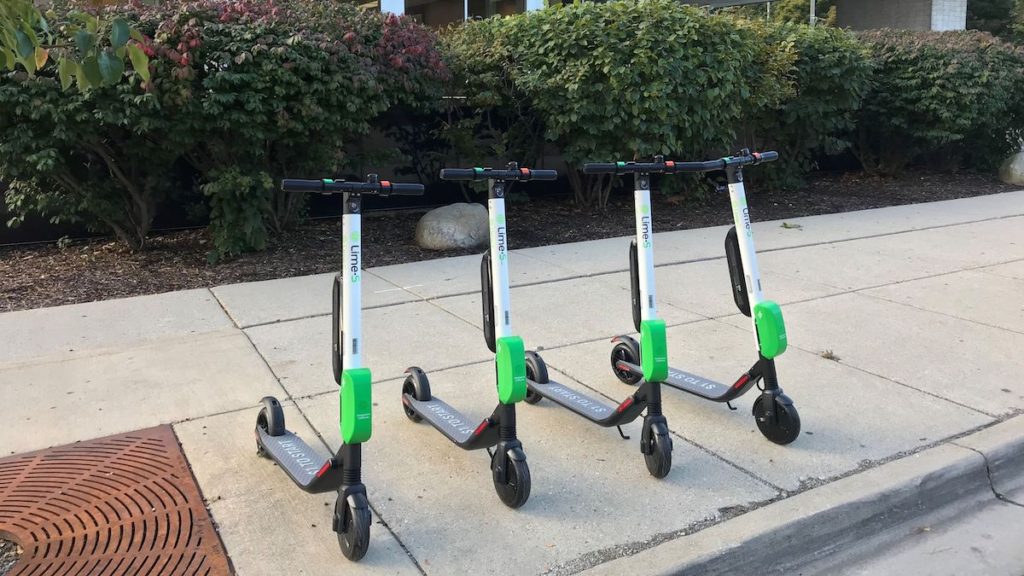 Here are other common questions Lime users should know:
How to earn ride coupons?
You can earn Lime credits by successfully inviting friends to ride who are new to Lime. You can do this by sharing your referral code via "Get Free Credits" in the Lime app menu.
How to add a Lime promo code?
To add a (valid) promo code to your account, please go to your "Wallet" which can be found in the app sidebar. Then tap "Add Promo Code". Once added, it will automatically be applied to your next ride. Please note that only ONE promo code can be applied to every ride, and the promo code with the closest expiration date will be applied first.
What is LimePass?
LimePass is a limited-time promotion for bundled ride purchases that is offered in select markets.
The ability to extend LimePass after purchase or buy multiple passes at once is not supported at this time.
In order to start a trip using LimePass, there will need to be a positive balance in the wallet.
How do Lime scooters get charged?
Lime scooters are left on the side of the ride and Lime Juicers pick them up and charge them. This typically happens in the evenings, daily, and Lime Juicers go around using a mobile app to locate, collect, and charge scooters. They use their own source of electricity to charge them at home and return them the next morning.
Can Lime scooters be stolen?
Each Lime Scooter has certain security features in place that go off when they are being moved without unlocking the scooter within the app. If caught stealing a Lime Scooter, one can face troubles with local law enforcement. Since these scooters cannot be easily resold, stealing one is not a good idea.
What are Lime alternatives?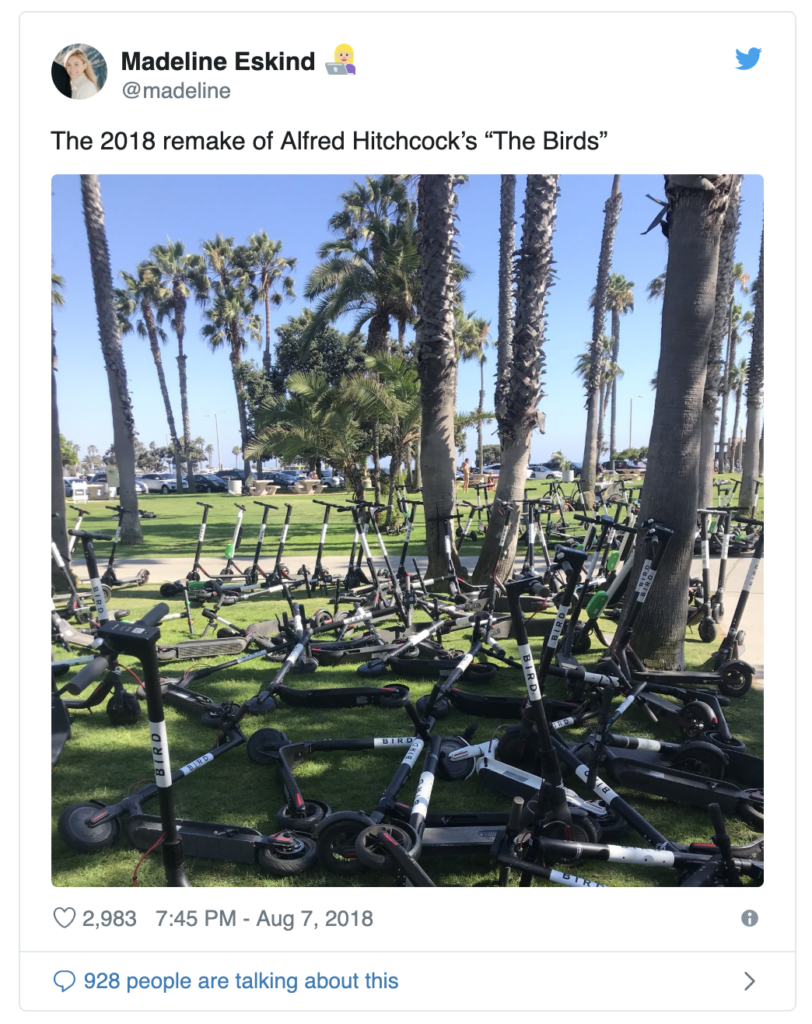 According to Vox, electric scooters are taking over. The top electric scooter companies that are taking market share are Bird, Lime, Skip, Scoot, and Spin.
Lime scooter rental summary
Now that you know how Lime scooters work, get out and enjoy.
It's a nice way to get around your city by scooter and Lime scooters are available 24/7, so are you ready to take a ride?