As of the third quarter of 2019, the photo and video sharing app Snapchat had 210 million daily active users worldwide, up from 186 million global daily average users in the corresponding quarter of 2018 according to Statistica.
Are you one of the millions of people who use Snapchat daily? If so, have you ever considered how you can get paid to Snapchat and turn it into a side hustle?
If you're interested in learning how to make money without paying anything, with this social media app — let's get started.
What is Snapchat?
Snapchat is a social networking app and messaging service that lets users exchange pictures and videos that vanish immediately after they have been viewed. The service, which was founded in 2011 by Evan Spiegel, has undergone a series of changes over the years, but the revolutionary vanishing photo/video functionality remains its main selling point.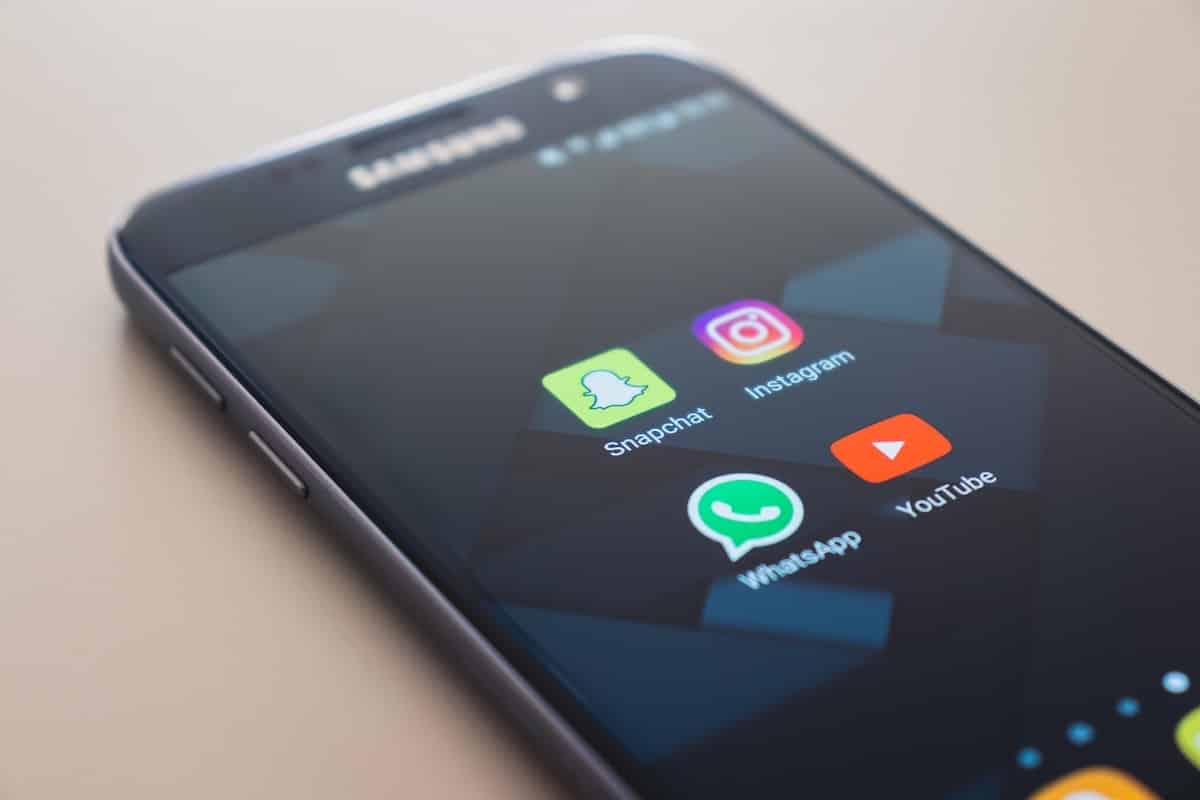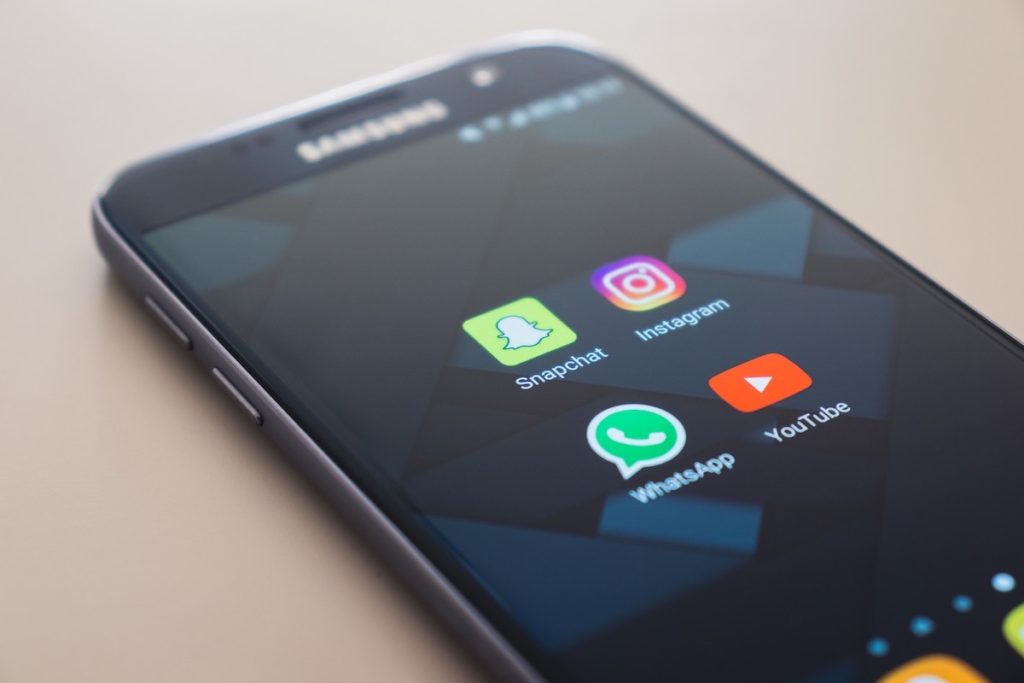 Currently, Snapchat is more popular than its older counterparts Pinterest and Twitter. Only Facebook and Instagram have more users per day, and that's partly because the two platforms were quick to adopt what made Snapchat an instant hit. So if you use Instagram more, you can learn how to make money on Instagram as well.
But if you are an online entrepreneur new to Snapchat, you could be wondering if it is possible to use the app to increase your brand's reach. Well, it is, and there are many workable ways to do it. However, to stand out in such a chockablock market, you need to come up with a well-thought-out plan and execute it perfectly so you can make money on Snapchat. Don't have time for that? Just use our easy guide below.
How to Make Money on Snapchat
Whether you have a brand that you want to build on the platform, or just are looking for ways to make money on Snapchat — it's possible. Here's how to get paid to use Snapchat:
1. Create Content and Promote Products
With everyone on social media these days, capturing the attention of strangers can be a tough task. You have to do something that is different from what others do. One of those things is creating engaging content.
Millennials make up the bulk of the Snapchat user-base, so have them in mind when creating your content.
You could post a series of great quotes or pictures with witty captions or create ads with the sole objective of getting your target audience hooked. After you have amassed a decent following, start promoting your product in between those stories.
2. Collaborate with Influencers
Paying for shoutouts is another sure way to bring people closer to your product or service. If a popular person on Snapchat mentions you or your product in a series of their posts, chances are some of their followers will want to check you out.
You can create the content yourself and give it to the influencer or let them create it for you. If possible, you can both contribute to the posts and come up with content that not only passes your message but also suits the influencer's followers.
Influencers charge differently depending mostly on the number of followers. Ensure the influencer you choose targets the same people as you. Review their followers and check their recent activity and the reactions they get on their posts. Some accept freebies while others charge cash. Find the one with the best combination of influence, cost, and relevance and ask them to share or review your content.
This technique can come in handy for you both if you are selling a real product or you want to become an influencer yourself. The point of it is to get people who have never heard of you to check your content.
3. Affiliate Marketing
Affiliate marketers can use Snapchat to share snippets of the product they are marketing. They can then share a link to their websites, from where the viewers can be directed to the real product website and earn commissions. This is the premise of affiliate marketing.
For example, if you are a personal finance blogger, you can post a link to your latest blog post about the latest budgeting apps and if users click through and sign up, you'll earn money.
Or if you are a fitness influencer you can include your promo code to your favorite fitness products which gets you a 10%-30% referral fee if your fans use your code.
Mostly every niche has different products and services you can recommend and earn an income for.
You can also join popular affiliate networks so you can decide what you want to promote:
4. Try Cross-Platform Marketing
Cross-platform promotion is a lot easier now that Snapchat allows you to share links that take users directly outside the app, much like Instagram and Twitter.
If you have an established YouTube channel, you can share small compilations of your best stories with the hope that some of your fans on YouTube will look for you on Snapchat or share your content with their friends on other platforms.
YouTube is only second to Facebook in the number of visits per day, and you are almost always guaranteed new followers and subscribers as long as you are consistent with your content. If you haven't started a YouTube channel yet, you may be interested to discover how much YouTube pays people.
Facebook and Twitter are also great cross-platform marketing options.
5. Offer Expiring Discounts
If you already have a physical product like an eBook or some sort of course that you've created — you can entice your followers to buy them by leveraging Snapchat and offering discounts that are due to expire soon.
The reason that this work is because people hate missing out on stuff. Have you ever heard of FOMO (fear of missing out)?
You can post a Snap where you slap a discount on your product or service for a limited amount of time, which will likely get some clicks if you have enough loyal followers. This also arouses curiosity in your followers.
Procrastinators who haven't purchased your product or service in the past are also forced to take action immediately and will likely bite the bullet and buy.
When creating these snaps, ensure the words "discounts" and "coupons" are highlighted and visible at the top of the post. Also, mention how many hours are left before the discount expires and provide a link to your landing page or the product page.
6. Make Use of Snapcash
Snapcash is a PayPal-sponsored product that allows Snapchat users to send and receive money from other Snapchat users.
This means that you can operate an online store that is entirely based on Snapchat and complete every stage of the transaction on the platform.
Sellers of digital products such as eBooks and software may particularly find Snapcash extremely useful.
How to Get More Views on Snapchat
Followers are a paramount factor for anyone looking to make money on Snapchat.
Depending on how long you have been on the social media platform and the kind of audience you are looking for, these tips can help you speed up the process and increase your views on Snapchat.
Because at the end of the day, with all things being equal… more views = more money from Snapchat.
Here's how you can get more viewers on Snapchat:
Add friends from your address book. If you are only getting started on Snapchat, the app will ask for your permission to access your contacts. Allow it.
Use other social networking platforms to share your stories. Post your Snapchat username to your Facebook, Twitter, and Instagram so your fans on those platforms can follow you.
Follow as many people as you can and ask them to follow back. For the record, Snapchat doesn't have a limit for the number of users you can follow.
Snap regularly. The more you snap, the more likely it is that random people will bump into your profile and that your friends will find something they can share.
Ask your email subscribers to add you on Snapchat. Most people forget to do this.
Making Extra Money on Snapchat Gives You Options
If you have decided to set yourself up as a marketer or social media influencer, Snapchat is the right platform to start your journey.
The social media app is growing more popular by the day and most of its new features have been tailored to help brands sell their products and services.
The above tips can help you grow an audience and turn them into consumers of your product without spending a fortune on marketing.
Have you found a way to make money on Snapchat that we missed? Let us know in the comments below of your findings!