Getting paid to lose weight sounds like a dream but one company makes it possible. HealthyWage offers people the opportunity to earn cash for losing weight. Earn cash for losing weight? Sounds too good to be true, but you read it right.
HealthyWage can help you think about weight loss differently. A healthy wager can really increase your weight loss success. They allow you to get paid to lose weight. Your favorite place will be your local gym or going for runs around your neighborhood.
We will dive into this company in this HealthyWage review.
What is HealthyWage?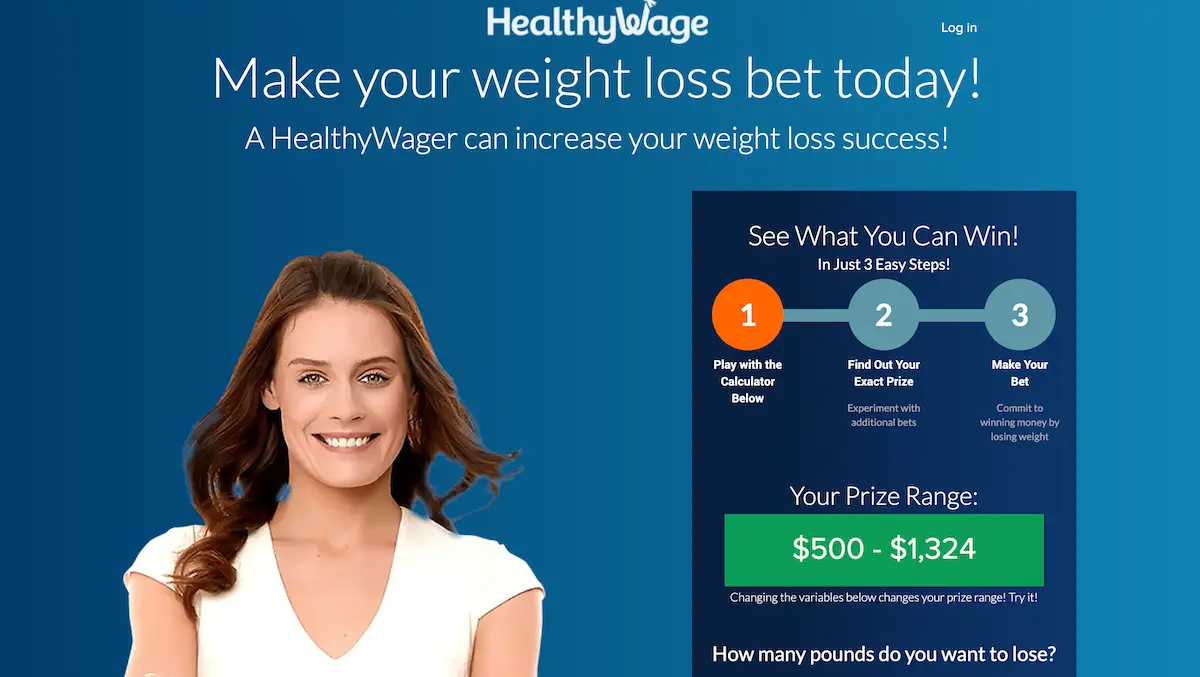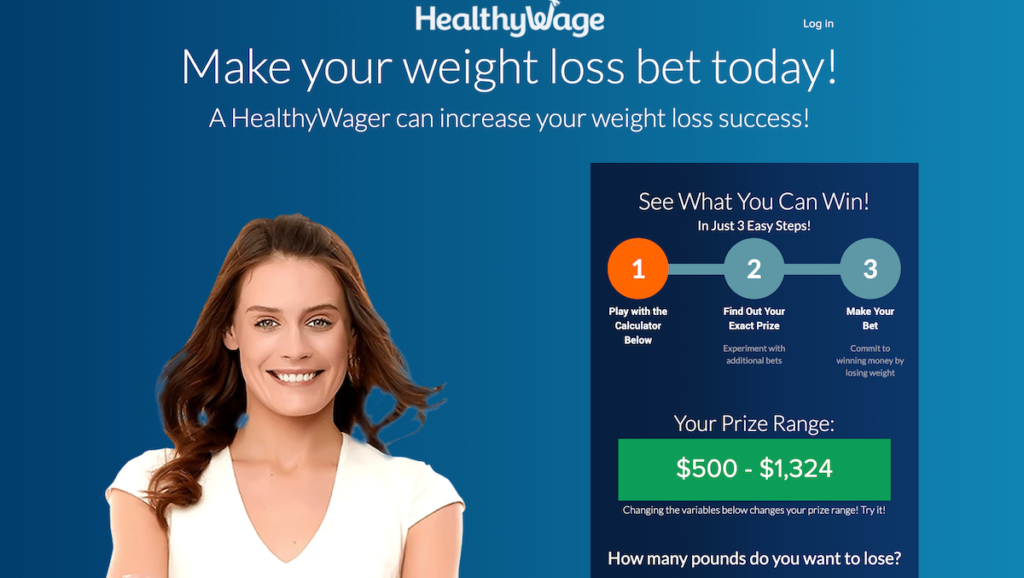 HealthyWage was founded in 2009 and the company has been around for a while. Their headquarters is in New York, and part of its mission is to provide ways to have a measurable impact on the growing obesity epidemic in the US.
They do this by legitimately offering cash prizes to make weight loss and fitness more fun and effective. Since HealthyWage was founded they have been featured in literally hundreds of newspapers, magazines, TV shows, blogs, and websites.
So how does it work?
HealthyWage app offers people the opportunity to earn cash for losing weight, but you may be wondering how it works?
If you want to learn more and see how much money you could potentially win, check out the HealthyWage Calculator. You can then figure out how much you wanted to bet, how much weight you want to lose, and then you meet your goal and win money. It's simple!
What I love about this app is that it gives me the motivation to get up in the morning and be active.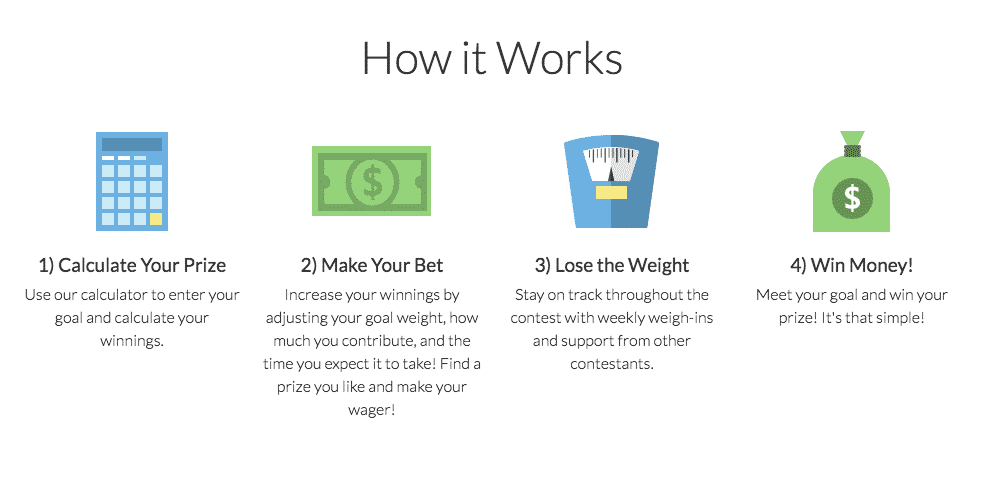 Start your HealthyWager today and get paid for losing weight.
How can you make money with it?
You essentially bet on yourself and how much weight you can lose. Since they are promoting ways to be healthy, your winnings depend on how much weight you lose and how much you bet.


It's a great way to make money and be healthy at the same time. Do you need help with more motivation to stay fit? Then I would consider looking into the HealthWage.
HealthyWage reviews: get paid for losing weight
Should you use it?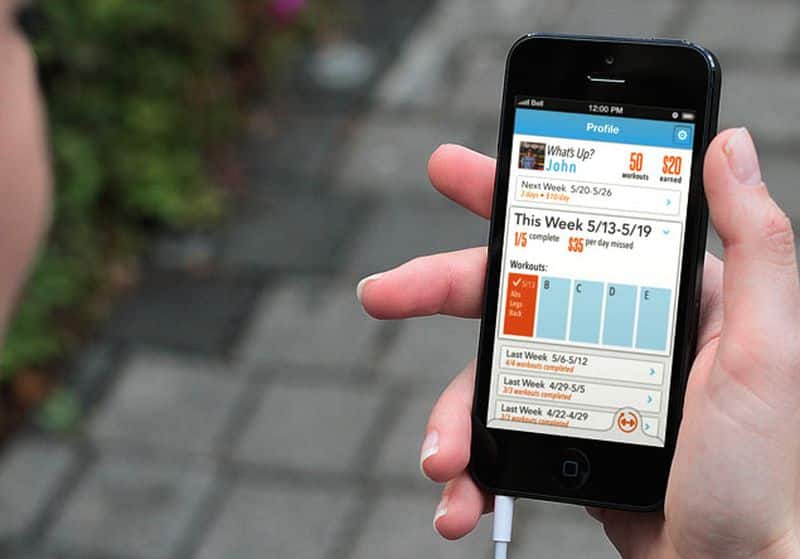 If you have some extra time to actually achieve your fitness goals then go for it. It just requires that you come up with your ideal goal weight and a time frame to achieve it by, and then you bet some money that says the scale will correspond with your goals.
If you achieve your goals, you'll have two things to celebrate: your new self, and a hefty cash prize check cut by HealthyWage.
We don't usually post about betting opportunities, but this offer is legitimate and can really help you bet on yourself which can be very empowering.
How much money you make depends on how much weight you choose to lose, how quickly you want to do it, and of course, how much determination you have.
One of our readers made their own bet and learned that they could make up to $656.13 for only losing 15 pounds! That's about $35 a pound, and about a cent per calorie cut.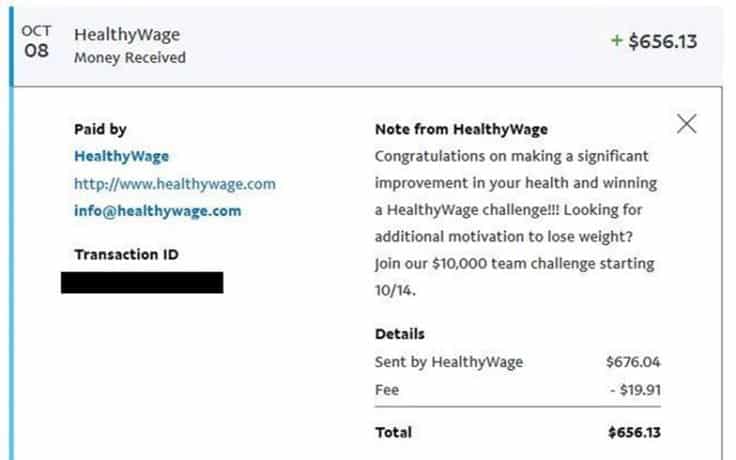 Want to combine monetary incentives with the power of teamwork? HealthyWage offers team challenges, too — either with your coworkers or a group set up by the site if your company's not on board.
By the way, the earning potential for the team challenges is pretty serious: you pay $25 per month, for three months, to participate, and you could win up to $10,000.
↪ Start your HealthyWager today and get paid for losing weight.