This guide has everything you need to know about ways to create passive income with websites and apps.
The best part?
You won't need to invest any money or much time to start making passive income.
Where are you reading this post? If it's from the couch or kitchen table in your home, don't get up, because you can earn from your laptop or phone.
Chances are, you will choose a few options from this list to start earning ASAP.
And in this article, I'll walk you through the step-by-step process to start making residual passive income with sites & apps online.
List of Passive Income Websites to Start Making Extra Income
These passive income ideas are easy, convenient, and help you earn money and start making passive income without spending any money or much time.
The first thing you can do is claim $5 bonuses for quick wins, check out the best sign up bonuses below:
Next, take a look at the best passive income websites I've found.
1. Survey Junkie
Taking online surveys to make passive income is a no-brainer!
You definitely won't get rich or make hundreds of dollars per day with a survey alone, but you won't waste much time, and you can make some money the easy way. Here is my favorite (and highest paying) survey site:
Survey Junkie: This is a free survey app for your phone. I really mean free all around – free to join and they don't charge anything to be a member (they will actually pay you). You can get a free registration bonus for free when you join through this link.
2. Airbnb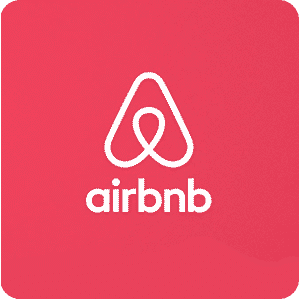 Airbnb has gained massive popularity worldwide for its comfortable and affordable alternative to hotels.
You can be an Airbnb host if you:
1) have an empty room or 2) leave your home for an extended period of time.
Hosts have complete control over pricing, availability, and the way you interact with guests.
You can make $1,000+ each month with this passive income website, and you get to keep 97% of the earnings with Airbnb. Check out how much you can earn by checking out our Airbnb host guide.
3. Nielsen Mobile
By using the internet as you do every day, Nielsen invites you to make a difference – and you can make passive income too. I downloaded this passive income app and make around $50-100 passive income, it's a legit app. You don't really have to do anything other than initially registering your computer or phone.
This passive income app will pay you $50 a year to keep their app on your favorite internet browsing device and they also give away $10,000 each month. So you can possibly make more than $100. Sign up through here for a registration bonus.
4. Fundrise
If you have some money to invest then I would recommend looking into Fundrise to start making large streams of passive income. Fundrise allows individuals to invest in commercial real estate online. Their crowdsourcing model sets them apart from a traditional REIT allowing the average investor to participate in deals for as little as $500.
The interesting thing about Fundrise is that it lets investors buy into private commercial and residential properties by pooling their assets through an investment platform. You can literally make 8.7 – 12.4% annual returns and beat the stock market year after year. If you wanted to let your money work for you and make passive income, you can sign up for information here.
5. Swagbucks
Swagbucks is another great passive site to make some extra money in your free time by using your phone or laptop.
It's similar to Survey Junkie, but there are also a few other ways you can earn money as a member (including a $10 bonus just for signing up).
Other ways you can make passive money with Swagbucks outside of surveys:
6. DoorDash
If you're free nights and weekends, you can earn extra money delivering food for fellow citizens around your city. It's easy to deliver food with DoorDash – if you have a car, it's a perfect way to make a good amount of extra cash whenever it's convenient for you.
A lot of people do this full time, so you can imagine that's it definitely possible to do this on the side and make extra money by delivering food with DoorDash, and be on your own schedule.
7. Robinhood
It's been said that the average millionaire has seven streams of income. You probably guessed that dividend stocks are usually always in the mix. Dividend stocks are similar to regular shares of stock, but they pay you a small portion of the companies earnings monthly or quarterly.
So it's wise to build a portfolio of dividend-paying stocks that will give you passive income, or give you passive income while you're sleeping!
If you ready to get hip to dividend investing, check out the free trading app called Robinhood, which allows you to trade stocks without paying commission or fees.
Robinhood: What I like about Robinhood is that they make it really easy to invest in stocks, while still having plenty of features as you get more comfortable with investing. They'll give you 1 share of free stock (Like Microsoft or Apple) to your account when you download the app and sign up for free.
8. Turo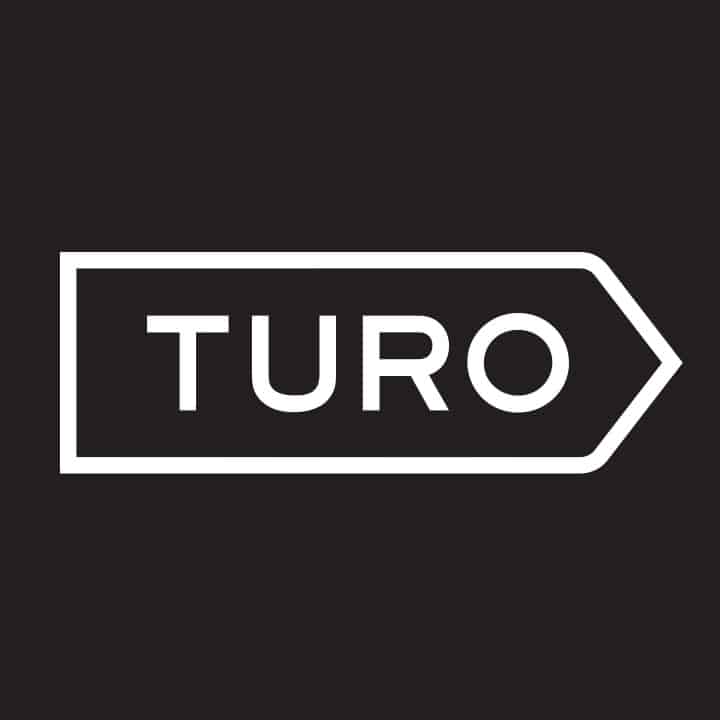 If you don't feel up to driving but still have a car doing a whole lot of nothing in the driveway, then consider renting it out via Turo. Less work, same reward!
Did you know that you can rent out your car when you're not using it? And that this could be a very lucrative way to bring in extra cash in your wallet.
Do you drive to work and just let your car sit in the parking lot for 8 hours? Do you plan on heading on a vacation soon while your car sits unused at your home? If so, renting out your car while you're not using could be an easy way to make money fast with your car. Turo that lets you rent out your car for free. Listing your car is simple and takes less than 10 minutes.
According to Turo review, they listed their car for 5 days every month and made $3,496 in a year. Sounds pretty good to me. Oh, and they also protect your car against physical damage, so you're fully covered.
9. InboxDollars
The next thing you can do is sign up for InboxDollars which pays you, in cash, to watch fun videos & take surveys and they'll also give you a $5 free bonus just to give it a try.
By spending just 5-10 minutes per day on this (either on your lunch break or during TV commercial breaks) you can earn and save an extra $50/month.
More people should be doing this as you can make passive income with no money.
If you are interested in taking surveys online, I recommend taking a look at this review of the best survey sites that pay you real money.
10. Fiverr
Fiverr is one of the best sites in the world. The basic premise is "what would you do for $5?" You'll find everything from hilariously weird and useless gags to legitimate and genuinely helpful micro-business tasks.
Fiverr can work for you as both a seller and a buyer. It is a great way to make money and also you can find millions of services. If you want to try Fiverr, sign up through here for 20% off your first order at Fiverr.
11. Upside
Upside provides users with a variety of helpful information. First, it gives you 25 cents back on every gas station receipt you submit. It also shows you the best gas station deals and the cheapest gas.
This free cash back app for gas is saving users an average of $124 in a year. There is no minimum for cash outs, but a $1 fee will be made on withdrawals under $15.
How does it work?
To score the best gas prices, grocery prices, and restaurant offers with Upside, all you need is your phone and your receipt. There's no limit on how much you can earn, and you can even use it with other coupons, discounts, and loyalty programs!
Claim your offer for the best gas price, restaurant or grocery offer
Snap a photo of your receipt or receipts
Profit! Earn cash back, and cash out whenever you want via PayPal, gift card or check. A true passive income app if you ever needed one.
12. Bluehost
Starting a blog is easy with Bluehost. The hardest part is getting yourself to just do it. Once you create your blog, you'll actively work towards growing it and it'll grow to become a new passion or hobby you have in life and can make you some good passive income. After starting it, there are a ton of helpful sites and articles for new bloggers. You can get started initial set up done in under 20 minutes.
The basics:
Buy Hosting & Register Your Domain ($3.95/mo + free domain if you use this link).
Next, you can do a one-click install of Wordpress, and then start writing away.
Start bringing traffic to your blog by social media and networking.
Once you have some traffic you can put Google ads on your blog and make money.
Continue to build your blog and connect with other bloggers. It's like it's own awesome community.
13. Getaround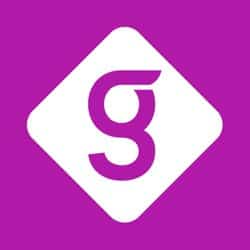 Let your car pay for itself! Similar to Turo, Getaround lets you turn your car into a second paycheck with no driving necessary. You're paid monthly. Earn $10,000 per year actively sharing your parked car.
It's great and you can set up your own schedule. Listing your car is free and managing rentals is easy. You can choose how and when to rent your car. Rentals are managed through the app and smart car technology. Don't worry, every trip includes $1,000,000 insurance and 24/7 roadside assistance. Drivers are screened to ensure they have a safe driving record.
14. Amazon.com
This one is simple. Do you have old textbooks from college lying around?
You should consider selling them on the Amazon Trade-In portal.
In addition to textbooks, you can probably sell old books, DVDs, cell phones, or other electronics you may have lying around.
You would be surprised how much you can get for your unwanted items. Just list your items for sale and you'll start generating sales and making some passive income.
15. Shopify
Oberlo allows you to easily import products from AliExpress directly into your Shopify store and ship directly to your customers – in only a few clicks. It's very simple to open a shop on Shopify and drop ship items in order to create a business without too much risk.
You can literally start and set up a dropshipping business without any type of product in one afternoon with minimal risk as Shopify has a 14-day free trial and Oberlo is completely free, literally no risk.
16. Spinlister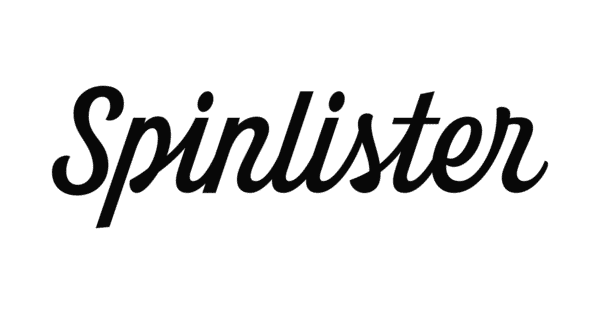 Do you have a bike you don't use every day, skis that aren't always hitting the slopes, or a surfboard collecting dust? Your sports equipment could be collecting cash, not dust. You can rent any of those items out on Spinlister.
The site is popular with travelers from out of town or people who aren't quite ready to purchase their own equipment. Listers are covered by damage and theft protection and Spinlister only takes a 17..5% fee when an item is rented.
17. Foap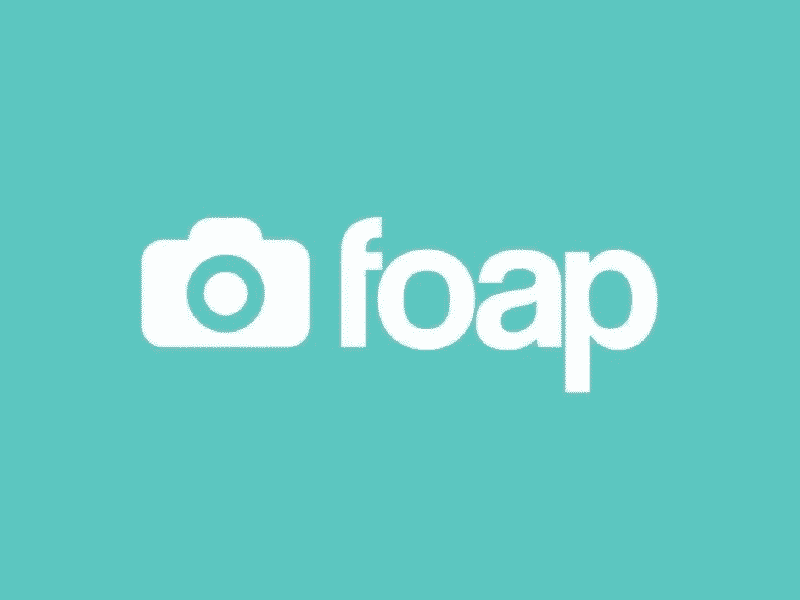 Are you known for having the most aesthetically pleasing Instagram posts?
Are pictures taking up the majority of the storage on your phone?
You can get paid to take pictures with Foap. Upload your pictures and any time someone decides to purchase one, Foap splits the money with you 50/50. To earn a little more income, you can enter one of the contests in Foap's "missions" and make $100+ if your photo is selected as the winner.
18. Wrapify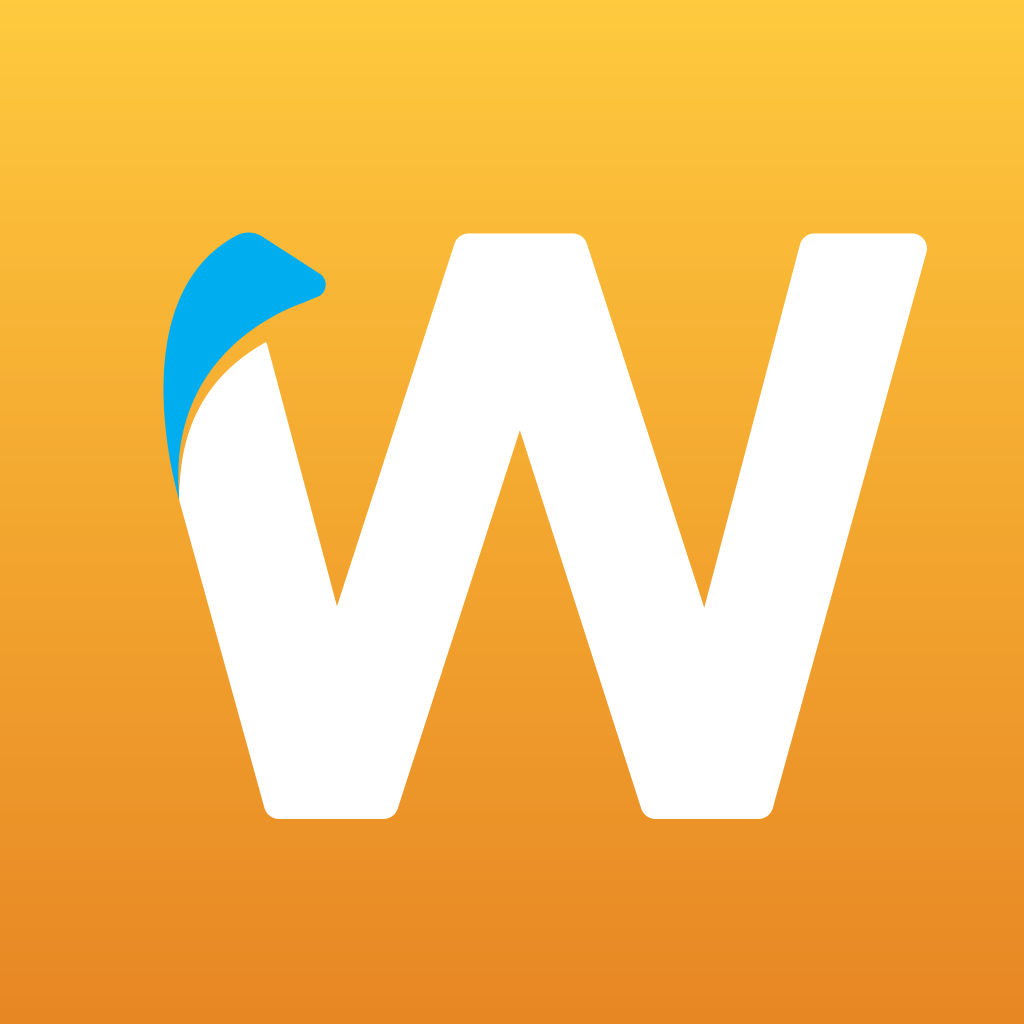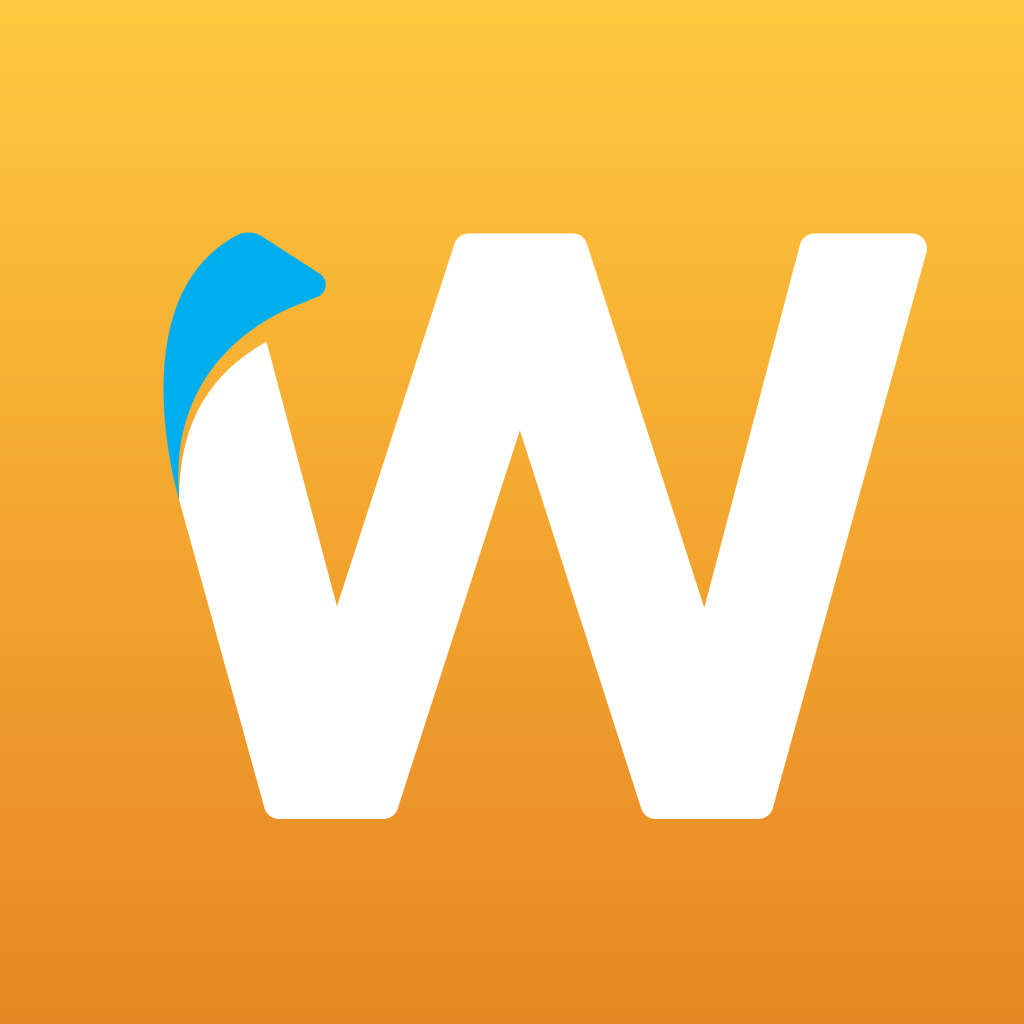 You don't have to work for a company to advertise for them with your car. If you don't mind having your car wrapped in an ad, you can make a lot of money on Wrapify.
Companies will pay anywhere from $400-$900 to put their company on your car. It's easy to get started on their website and is one of the best returns on this list so you can get paid just to drive your car.
19. thredUp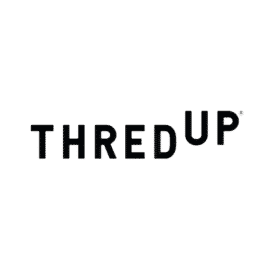 Sometimes lugging your old clothes to the local thrift store seems like a lot of work, and uploading individual pictures of each article of clothing to consignment sites seems even worse. thredUp is the easiest way to sell old clothes.
They'll send you a free "clean out kit," take photos of your clothes and sell them for you. Anything they decide not to sell gets recycled, and you get a portion of the earnings.
20. Carvertise

This is some seriously passive income. Companies such as Carvertise will pay to put a wrap on your car, and then pay you to simply drive you regular routes with the advertisements on your car.
You can get the right to say "no" to a particular ad you're uncomfortable with the content of the ad. Most companies pay you between $100-$400 a month to advertise on your car. Not too bad.
21. Zilok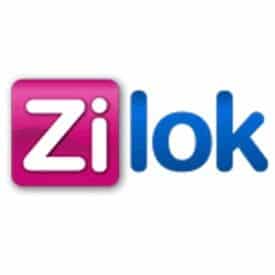 Don't have a bike? You can rent out almost anything on Zilok. Their categories include: auto, tools, party, electronics, leisure, luxury, at home, and vacation. Signing up is free, and as an owner, you get to choose your desired payment method.
The website just takes 5-10% of each transaction. Go through your home and see what you have that people might want to borrow!
22. Slugbooks

One of the most common college student struggles is spending hundreds of dollars on textbooks that you only use for a semester. If you're interested in selling old textbooks but don't know where to start, Slugbooks can help.
All you have to do is put in the ISBN number of your textbook and Slugbooks will compare how much various sell back sites will be willing to pay and send you quotes. You don't need to waste unnecessary time comparing websites!
Best Survey Sites to Make Passive Income
I sat down and studied all of the highest paying survey sites to find out for myself which ones are legit (and high paying), and which ones are not.
If you wanted to compare some more, here is the list of the best money making surveys to help you make more passive income.
23. Survey Junkie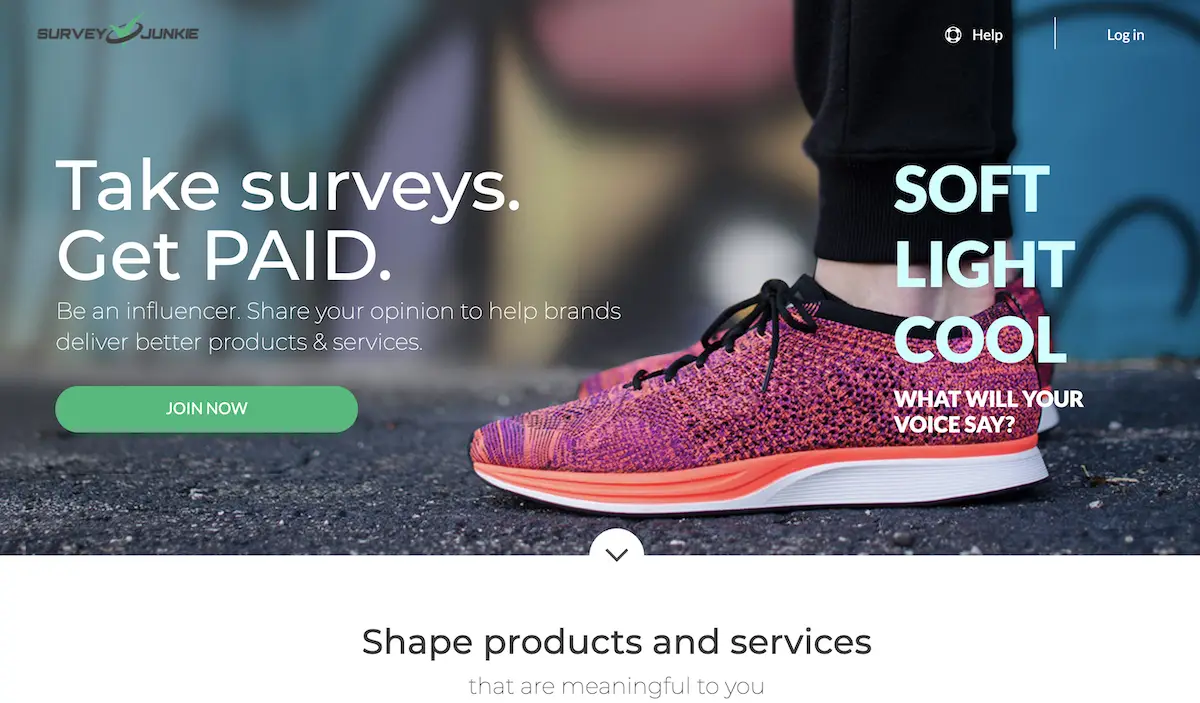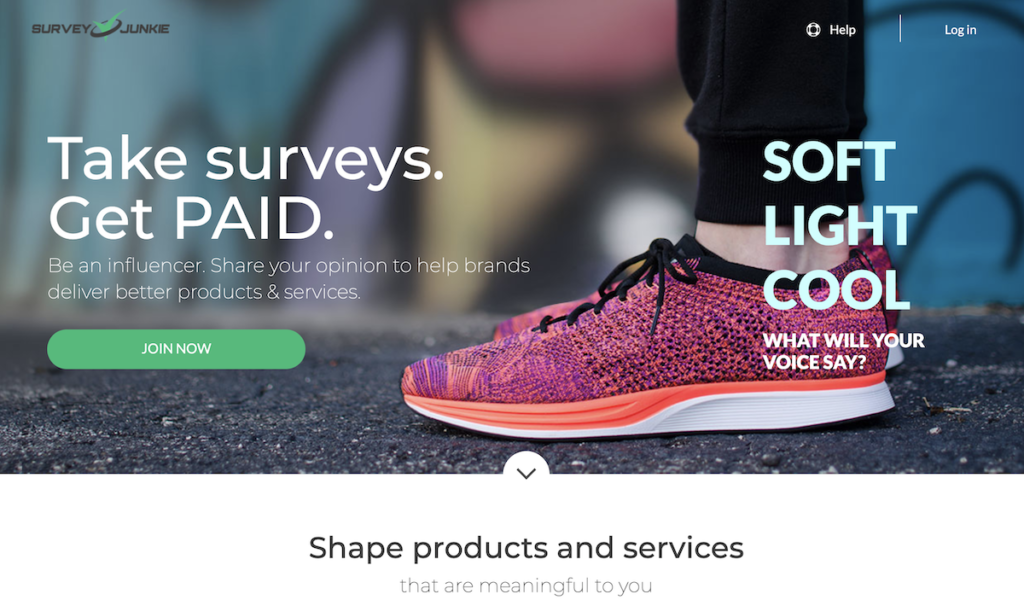 Survey Junkies interface is super smooth and intuitive (unlike the majority of survey company websites that look like they were built in 1997), and members are paid in cash via Paypal.
Oh, and Survey Junkie also has an 8.9/10 rating on TrustPilot — the highest of any online survey company.
This is one is the more reputable survey companies out there and I use it often.
24. Swagbucks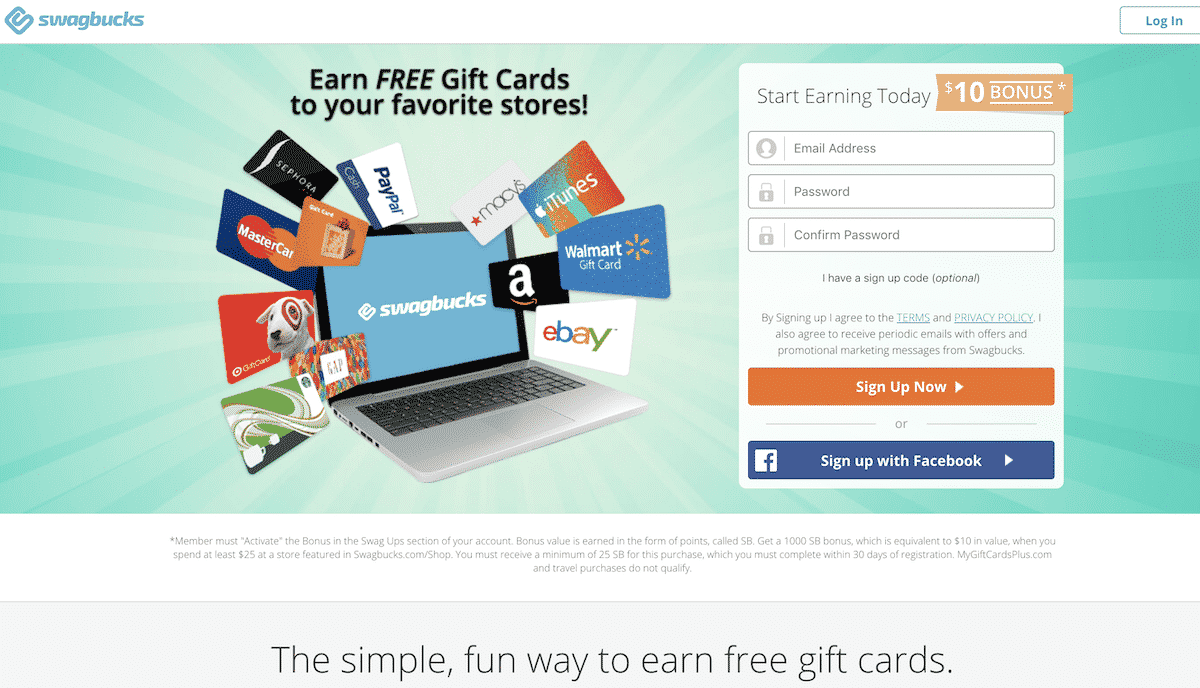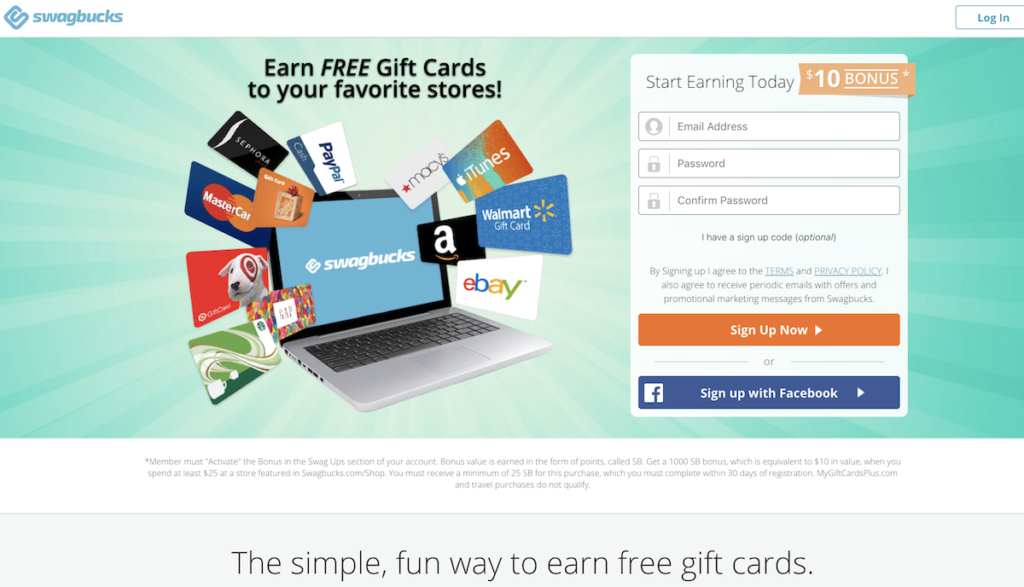 Who doesn't love Swagbucks, one of my favorite passive income websites.
This app lets you earn money in so many ways like taking surveys, shopping online, or playing games, but many of my readers love racking up SB (Swagbucks) watching videos in their spare time.
You can cash out your SB as gift cards to hundreds of merchants or get your cash by PayPal.
Many claim this to be one of the easiest passive income websites to earn residual income.
25. Survey Voices


Once you're signed up for this passive income site you can take surveys and get paid at Survey Voices. This is how I am able to make $100 fast on the regular by completing surveys on Survey Voices.
All you need to do is instantly qualify, then view exclusive offers in exchange for your opinions and get access to paid surveys, clinical trial opportunities, and part-time work offers.
Who doesn't want to make easy money every week? Survey Voices is looking for people to tell major brands what you think about their products and services. And they pay well.
26. InboxDollars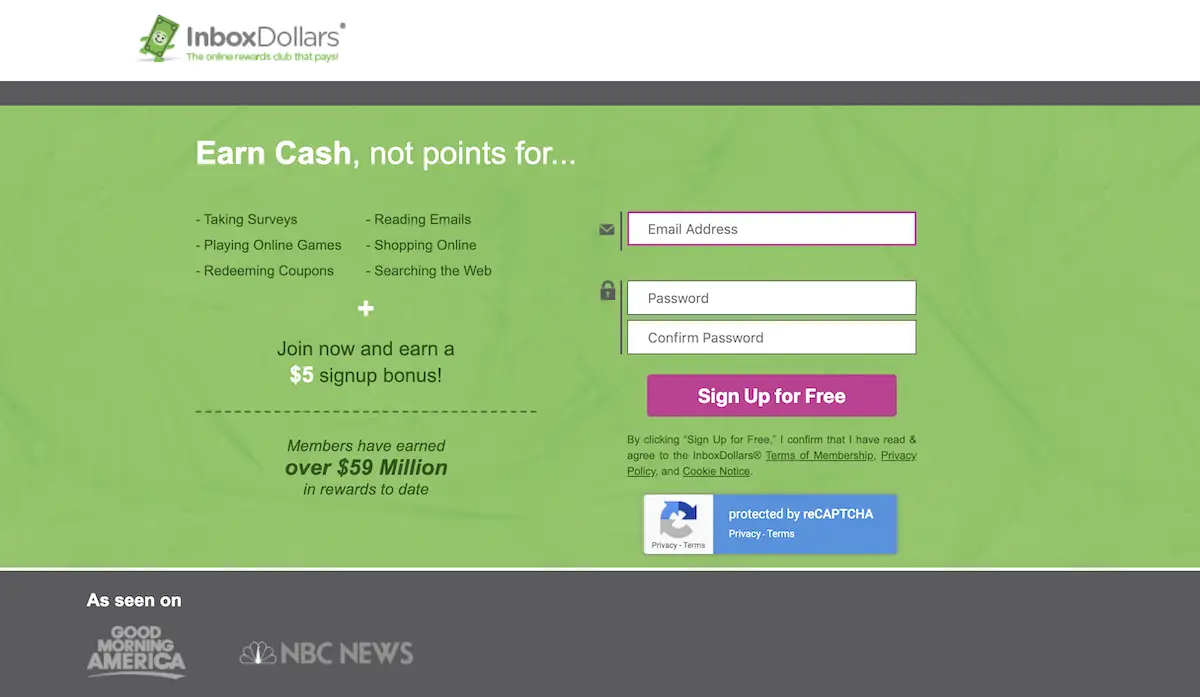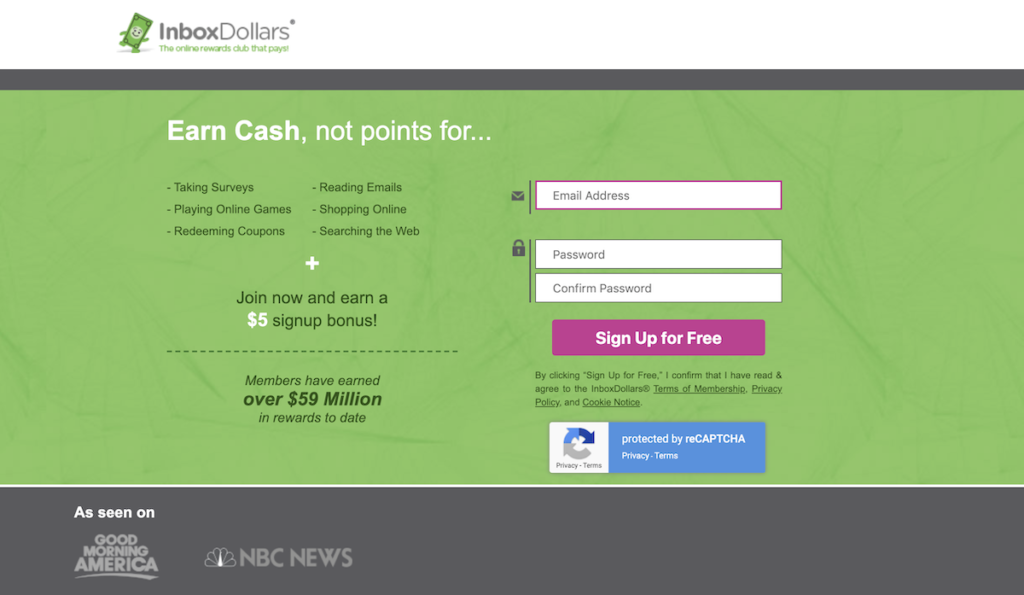 Earn cash, not points at InboxDollars that pays members to read emails, take surveys online, playing games, and search the web.
Overall, Inbox Dollars is super easy to navigate.
I've tried other paid survey sites and just end up overwhelmed.
It also does a nice job of breaking down the offers into categories.
And you'll always see the amount of money you've earned at the top of your window, which is exhilarating!
Right now they are offering a $5 cash bonus just for joining.
27. MyPoints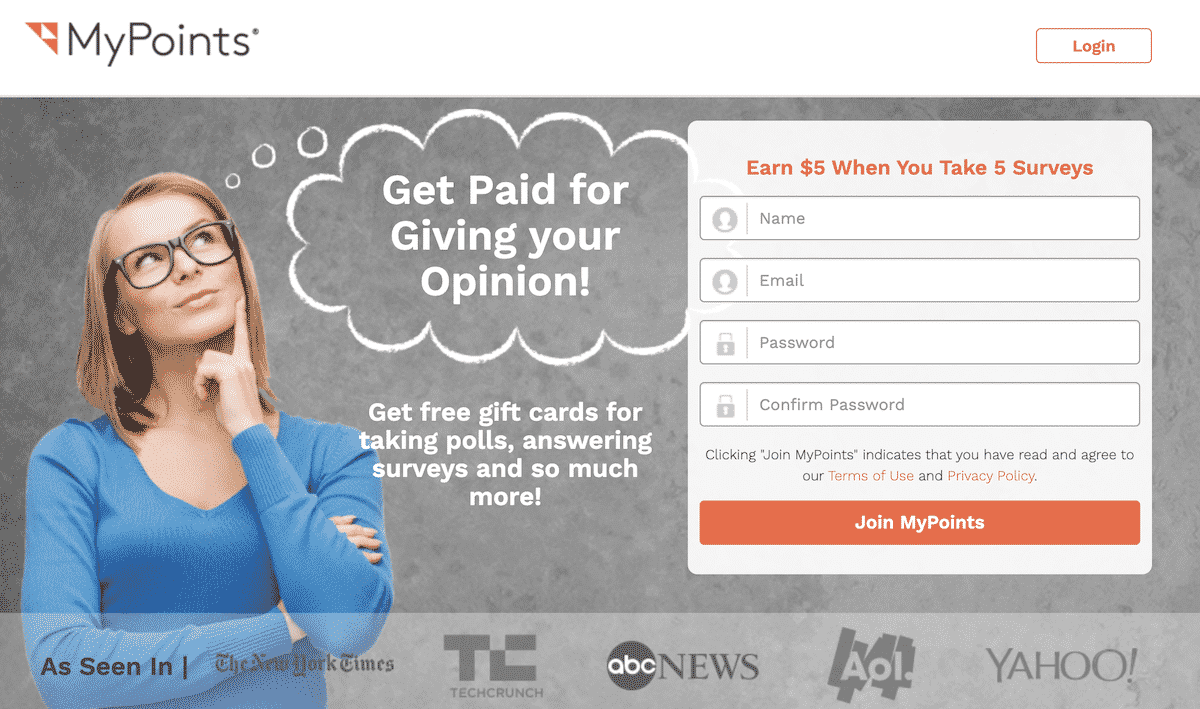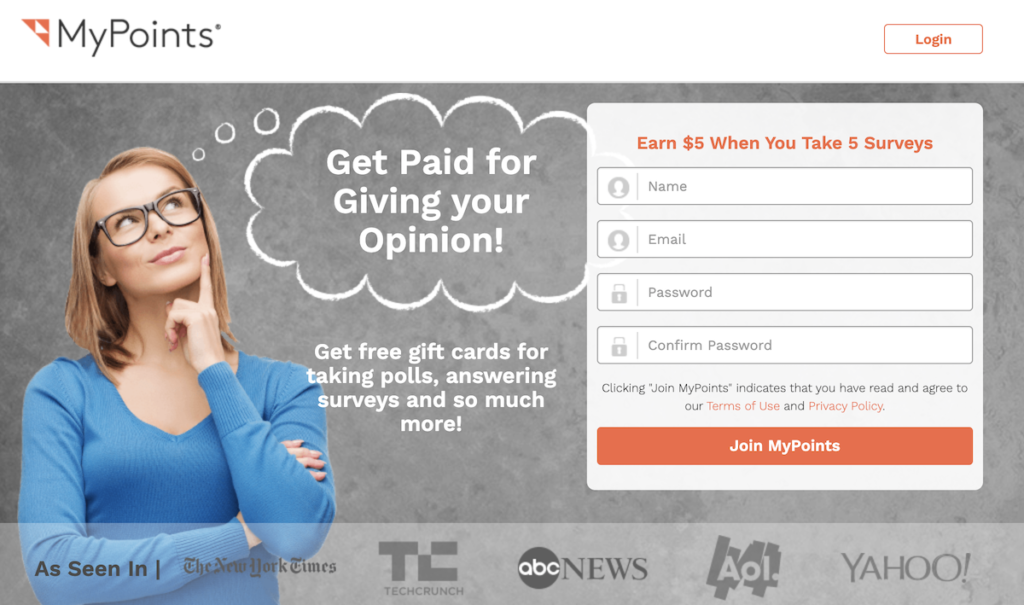 MyPoints rewards its members for online activities such as reading emails, playing games, online surveys, printing out coupons, and more.
They pay their members using their own currency known as "Points".
These points can be redeemed for online gift cards, cash via Paypal, and travel miles, etc. The minimum payout amount for most rewards is $10; however, PayPal payments start at $25.
Redemption times for your awards vary. When you redeem your points for cash via Paypal, the request is usually processed within 4-5 days. For other prizes, the wait time varies.
Want Passive Income Now?
Then go get it! These are some of my favorite ways to make money without buying new things or putting in much work.
Hope it helps you make more money to help you pay off those pesky student loans or save up for your next trip overseas :).
Don't forget to claim the easiest signup bonuses below:
Next, you can take a list of the ultimate list of passive income apps so you can start a new side hustle.
Have you used any of these sites or methods to create passive income? What else do you use to sell or rent out items? Let me know in the comments!