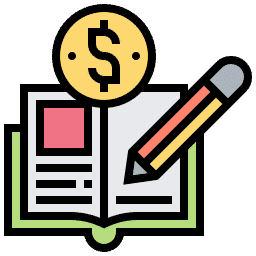 Have you ever sat down to read a new book and thought, "I wonder if I could get paid to do this."
You'd be surprised to know there are actually ways to get paid to read.
Getting paid to read books sounds like a dream, but in fact, you could make $1,857 a month by reading and writing books online, according to Forbes.
If you wanted a slice of the pie, here are my 9 of my favorite book reviewer jobs and creative ways you can get paid to read books.
5 Websites That Pay For Book Reviews
Are you ready to see how you can read fiction, novel, science fiction, romance, or crime and get paid to read books?
1. OnlineBookClub.org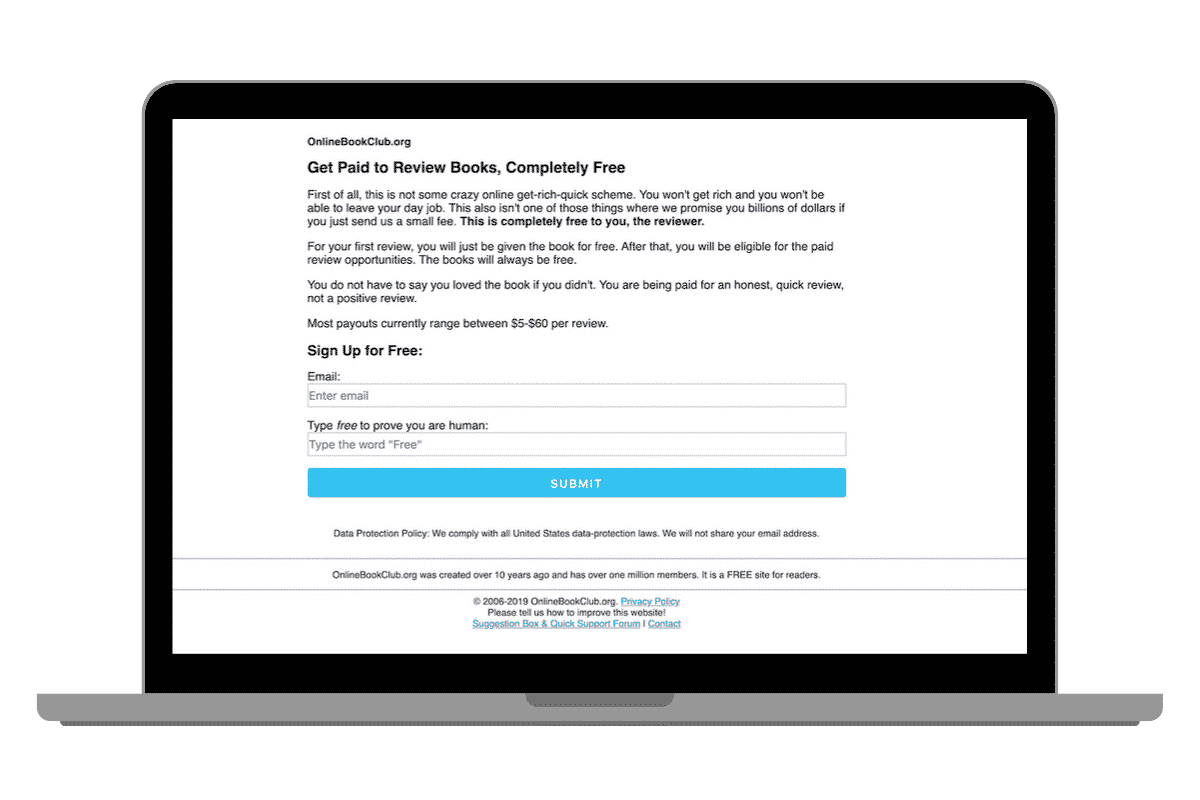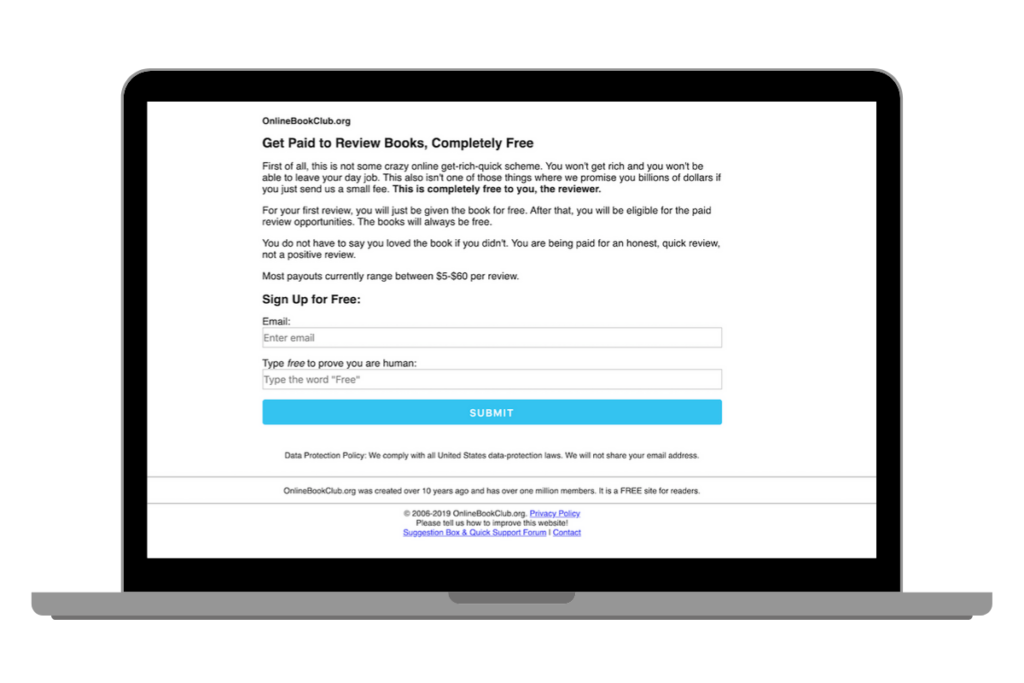 OnlineBookClub.org was created by author Scott Hughes, the site serves as a host to book lovers, authors, and people looking to get paid to review books.
Their review team is divided up by levels. When first starting out, you're considered a Level 0, and will only be allowed to review books that offer the book as payment.
This is wonderful for people that genuinely enjoy reading, especially because the book is free.
All the author asks for, in return, is a completely honest review of the book, along with a rating between 1 and 4 stars.
The more books you review, the higher your status goes, and before you know it, you'll be earning money for your reviews.
Payment varies with every book, but it currently ranges between $5-$60 per review.
2. Any Subject Books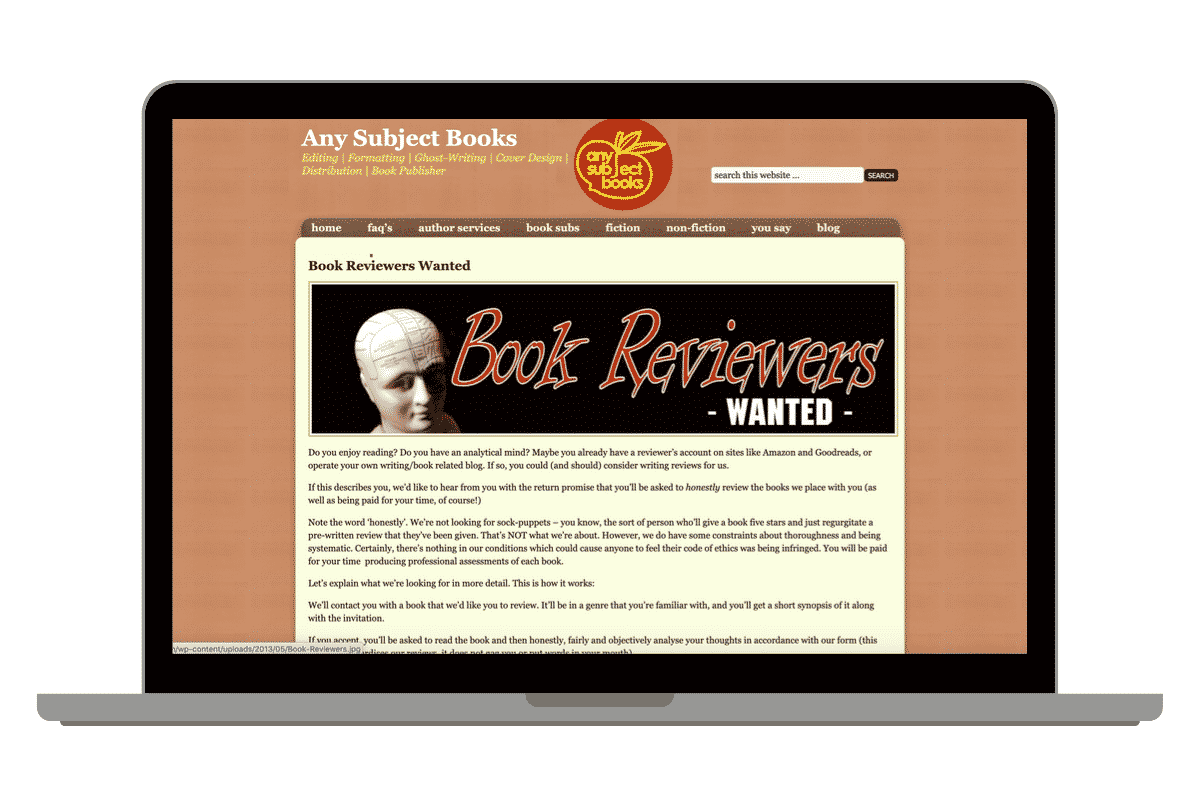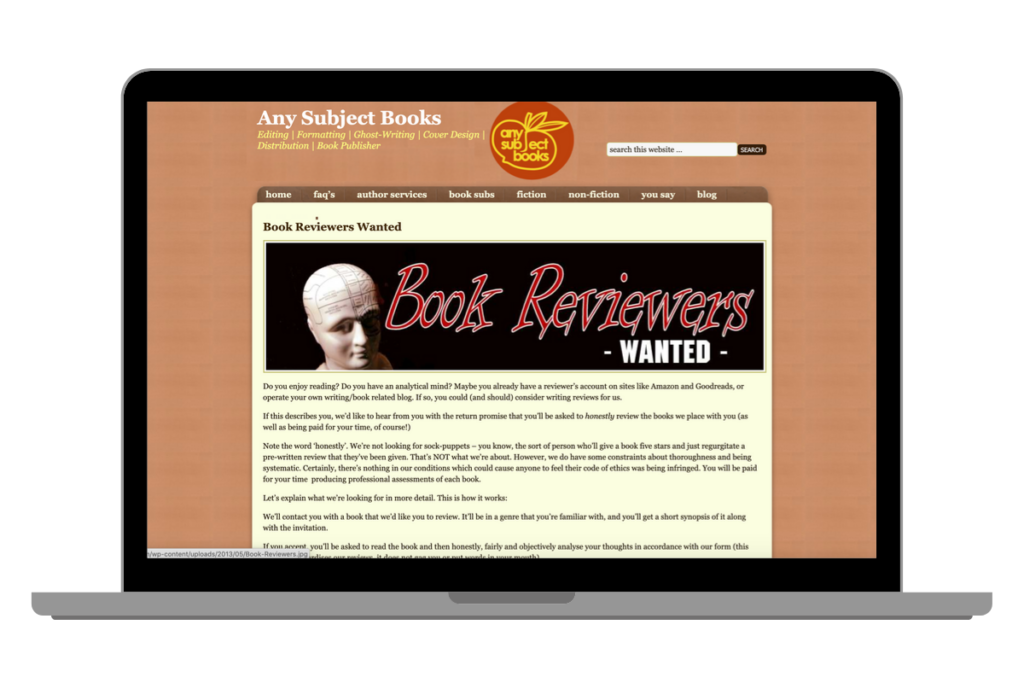 Any Subject Books is another site that allows people to get paid for reading books and they want reviewers.
The process they have is simple: You apply, and once you're accepted, they will send you a book they would like to be read.
Once you read it, you review it and must be as honest as possible.
They have a form you fill out, but they won't put words in your mouth.
It is more for structure.
After you submit your review, you get paid.
The pay is on a book-by-book basis and varies with length and word count.
3. The U.S. Review of Books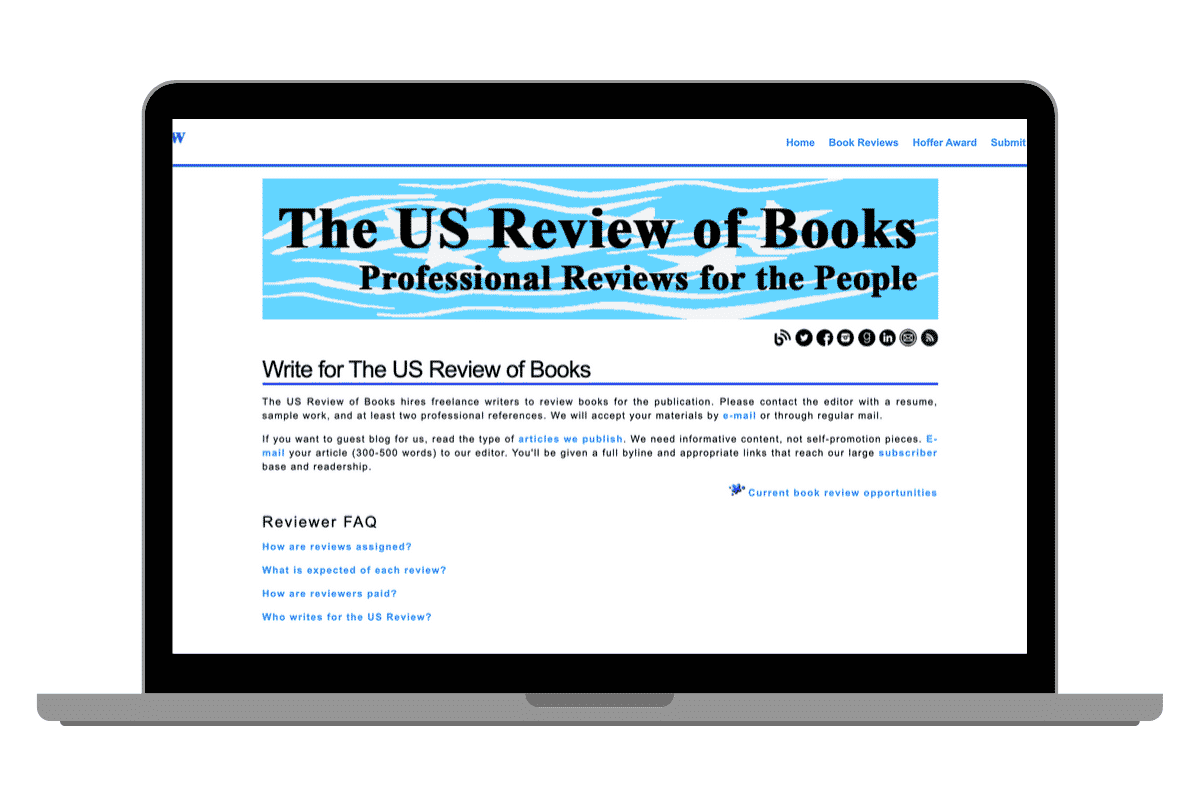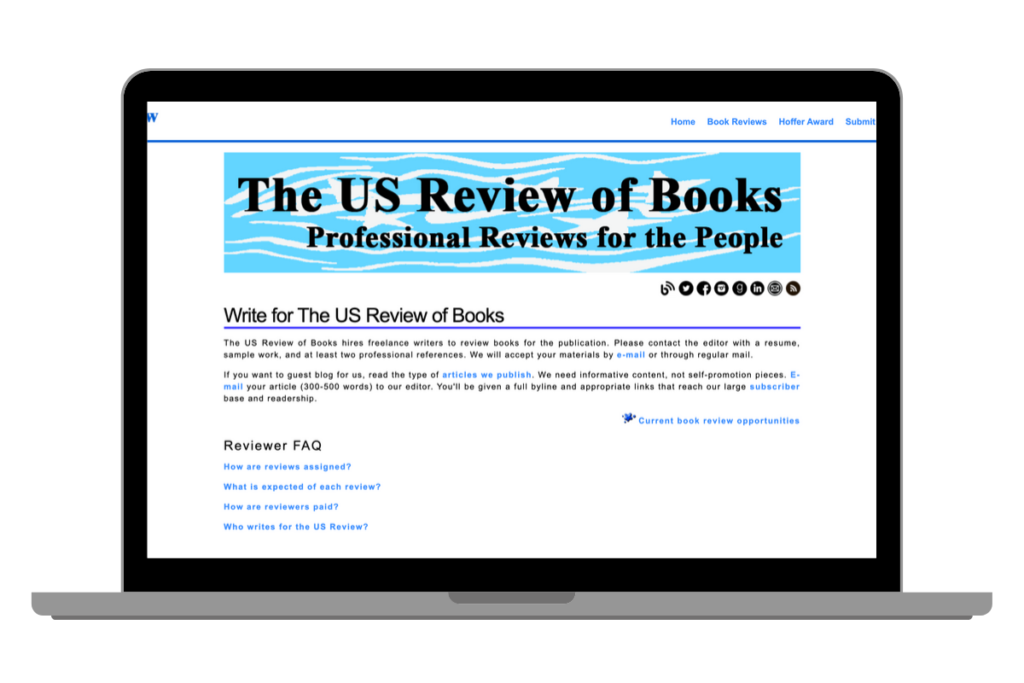 The U.S. Review of Books pays you for 250-300 word reviews. They ask for these reviews to be completed within 2-3 weeks.
The US Review of Books hires freelance writers to review books for the publication.
You can contact the editor with a resume, sample work, and at least two professional references.
They will accept your materials by e-mail or through regular mail. You get paid monthly, based on every completed review.
Simple and to the point.
Make Money Reading Books Info:
4. Bethany House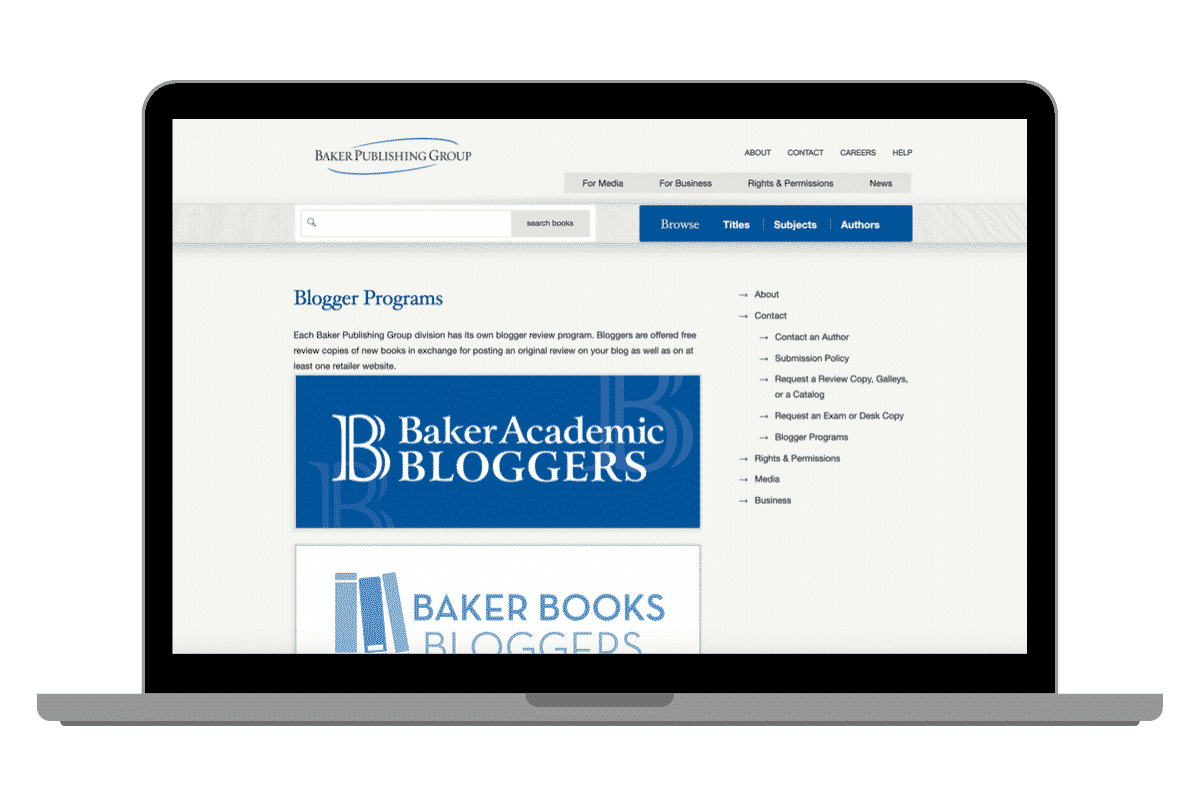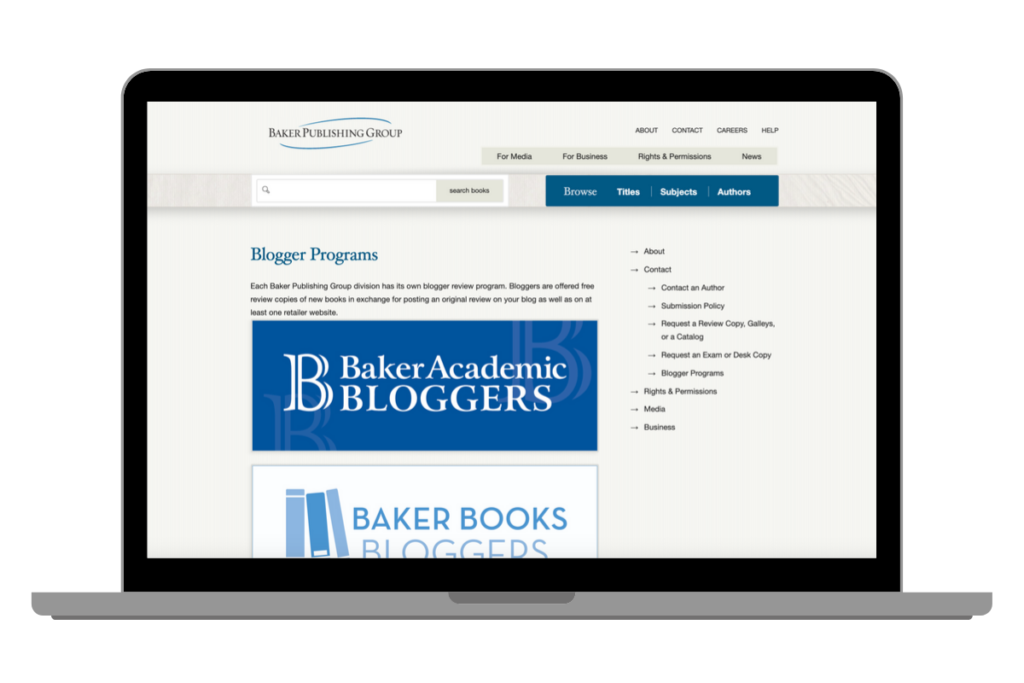 Bethany House has been publishing high-quality books for over 50 years.
They are recognized as the pioneer and leader in Christian fiction and publish over 75 new fiction and nonfiction titles annually in subjects including historical and contemporary fiction, Christian living, devotional, family resources, and theology.
Their titles are frequently found on Christian bestseller lists.
If you own your own blog and are willing to review their books on it and on Amazon or Barnes & Noble, you can work with them.
Bloggers are offered free review copies of new books in exchange for posting an original review on your blog as well as on at least one retailer website.
Every month, they send out a list to their reviewers of the books that are open to being reviewed.
Once you reply, you can be accepted as a reviewer and be sent the free book to be reviewed.
Get Free Books for Reviews:
5. Book Browse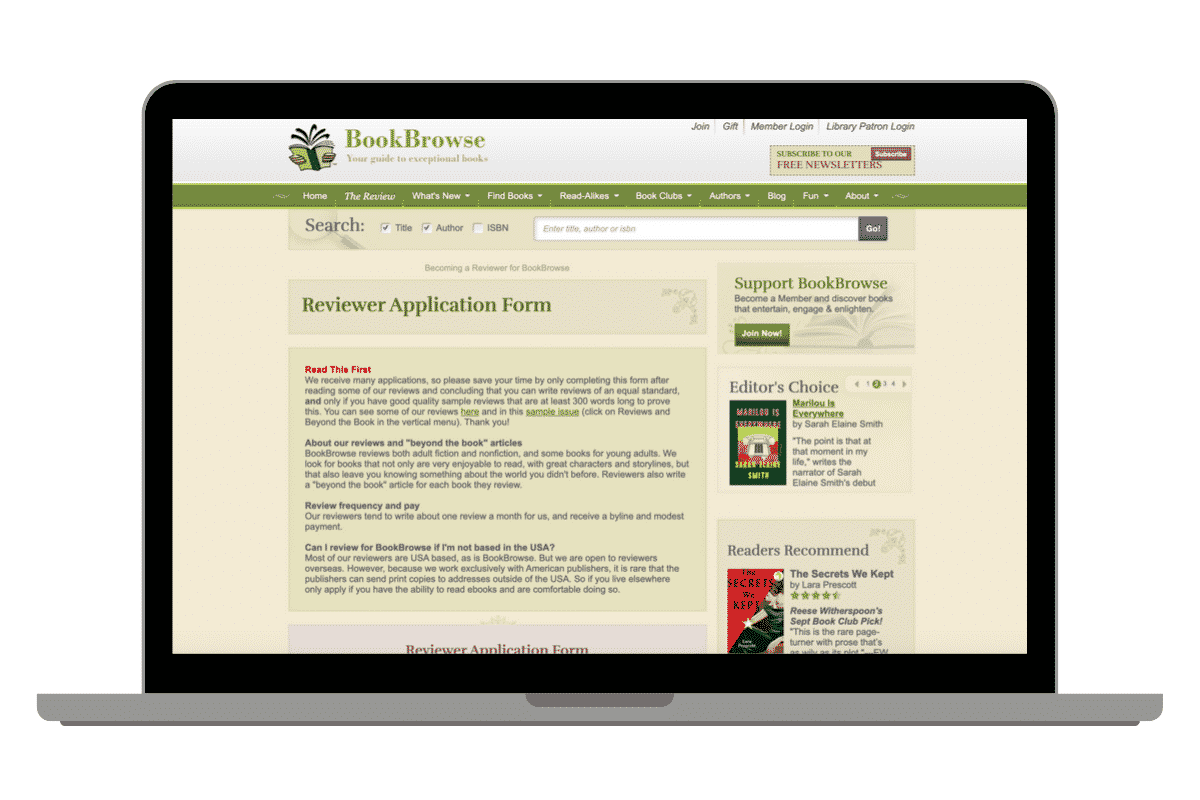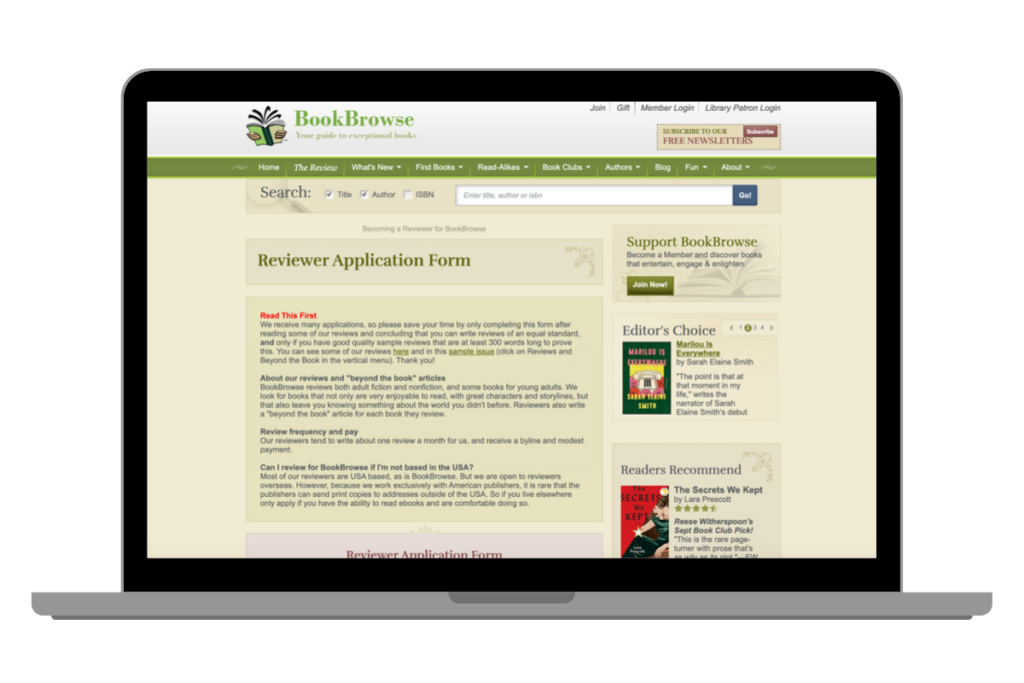 Book Browse is an online book review magazine guides people to new and current books.
The site also includes reviews, excerpts, reading lists, find a book tool, info for book clubs.
Book Browse reviewers tend to write about one review a month and receive a byline and modest payment.
Most of the reviewers are USA based, as is BookBrowse. But they are open to reviewers overseas.
However, because they work exclusively with American publishers, it is rare that the publishers can send print copies to addresses outside of the USA.
So if you live elsewhere only apply if you have the ability to read ebooks and are comfortable doing so.
You can see some of their reviews here and in this sample issue (click on Reviews and Beyond the Book in the vertical menu).
Get Paid for Book Reviews:
4 Book Jobs That Allow You to Get Paid to Read and Write
If you wanted to take the freelancer route and earn money by writing and reading — use these ideas below.
6. Become a Proofreader
Easier said than done, becoming a proofreader is one way to get paid to read. Proofreaders check for correct grammar, punctuation, and sentence structure.
You can start by freelancing, and may have to ask for very little compensation, but if you work hard and build a good clientele, it will get easier.
The quality of your work will be the most important aspect of the job. Eventually, you'll even be able to raise your rates and find a legitimate work from home job.
Lately, I've been experimenting as a seller on Fiverr, and have found it a pretty successful avenue for offering proofreading services and article writing.
Fiverr is one of the best sites for freelancers in the world. The basic premise is "what would you do for $5?" You'll find everything from hilariously weird and useless gags to legitimate and genuinely helpful micro-business tasks (like proofreading).
Fiverr can work for you as both a seller and a buyer. It is a great way to make money and also you can find millions of services. There are other websites that actually can hire you as a proofreader which you can see in the box below.
Sites That Hire Proofreaders:
Proof Reading Services – They hire beginner proofreaders with little experience and to qualify you must pass a 20-minute proofreading test before starting the application.
Cactus Global – They hire experienced proofreaders but you must have a bachelor's degree and proofreading experience in Physical Science, Healthcare, Life Science, Medicine.
Edit Fast – They hire telecommuting proofreaders but you must have a bachelor's degree and some proofreading experience.
Word Vice – They hire work from home proofreaders and editors but you must have a graduate degree and two years of prior proofreading and editing experience.
Scribendi – They hire proofreaders but you must have a graduate degree and some prior proofreading experience.
7. Become a Book Editor
Books editors are similar to proofreaders, but with a couple of extra tasks.
Editors proofread, as well as format pages, add page numbers, and check for story flow.
They also must check for any incorrect details or holes in plot lines, and make corrections where necessary.
Editors can charge more than proofreaders since there is usually more work involved.
You can also look into online typing jobs or non-phone work from home jobs or check out the best sites that hire book editors below.
Sites That Hire Editors:
American Journal Experts – They hire editors as remote contractors across various fields. According to Glassdoor, the starting salary is $11/hourly on the low end and as much as $25 hourly on the high end.
Scribe Writing – Be mindful that they aren't always hiring. However, the editing jobs pay a flat fee of $3,000. Scribe salary for editors appears to be between $48 and $52 hourly.
Cactus Communications – For this editing job, prior English editing experience not required to become an editor. Editors here earn between $14 and $19 hourly on average.
Cambridge Proofreading & Editing – This job is open to applicants worldwide. You must have at minimum a bachelor's degree to apply. The average pay here is between $20 and $30 hourly.
Edit 911 – At Edit 911 you must have a PhD in English or another writing-intensive discipline to apply.
Edit Fast – At Edit Fast, as an editor, your pay is 40 percent of the final project price.
Enago – Enago hires freelance editors worldwide. However, editors must have extensive experience and education to qualify.
8. Start a Book Blog
Do you have opinions on books you simply need to share? Well, you're in luck!
Becoming a proofreader or book editor isn't the only way to make money with what's rattling around the book job industry.
Blogging gives you an opportunity to vent, to inform, and if you're smart enough – and with a little help – make some extra cash in the process.
Blogging is a great way to connect with others, and you can get paid to do it while bonding over your favorite books. Advertising companies are always looking for websites to host their ads, so finding the right ones for your book blog is a great way to get paid to read.
Don't worry, you don't have to be the next George R. R. Martin to run your own blog. You just need to have something to say, and the words to say it with. It just so happens, both of those are free.
How to Start a Free Book Blog: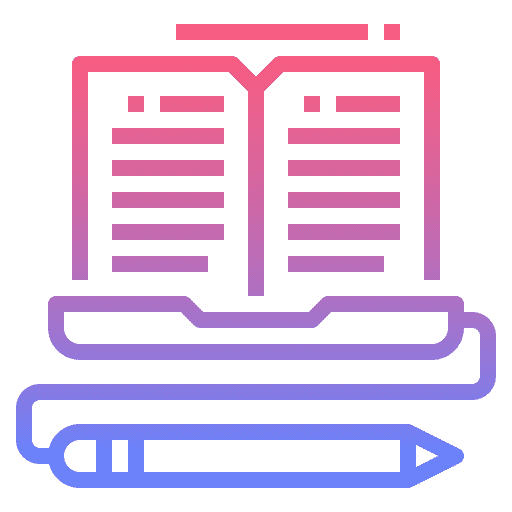 Free blogging platforms like
WordPress
and
Squarespace
are as good a place as any to get started. You can use our
free blogging guide
to easily get started – and start making money with – a blog that can help you through the process of putting a dollar value on those priceless opinions of yours.
9. Write an eBook
The digital revolution has arrived and with it the ability to self-publish your own book.
Sure, we all lament the loss of the physical book, but Amazon's Kindle book store makes it easy for just about anyone to publish their very own e-Book.
Whether it's a work of fiction, nonfiction, or science fiction.
Maybe even just a helpful guide on a topic you're familiar with after reading a ton of books?
How to Write an eBook: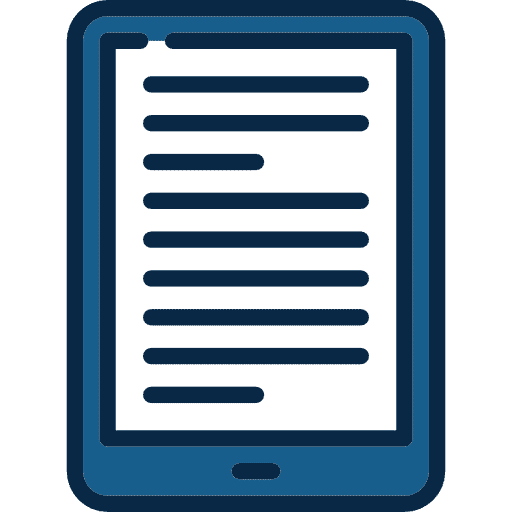 You can learn
how to start writing eBooks here
and work your way to making $100 per day. Alternatively, with
Amazon's Direct Publishing platform
, you no longer need a publisher. Simply
get yourself up to speed on the process
, write something unique on an interesting topic, throw an enticing cover on the front and hit Publish. With the power of one of the world's largest online retailers behind you, there's no reason why you can't succeed!
Ready to Get Paid to Read Books?
So forget about changing out of your PJ's this weekend, and instead give this list of 9 ways to get paid to read books from the comfort of your own home a look.
There's bound to be more than a few ways you could be making extra cash right now that you may not have even thought of with these online jobs.