Finding legitimate non-phone work-from-home jobs that pay weekly sounds like a dream. But there are legit online jobs that pay weekly that we will share in this post.
There are so many people who do not believe it is possible to get paid to work from home with non-phone jobs.
Slowly but surely, working at home is becoming more common. According to recently released data from the US Census, 5.2% of workers in the US worked at home in 2017—or 8 million people. That share is up from 5% in 2016, and 3.3% in 2000.
Working from home provides you with the flexibility to set your own hours, and even getting paid weekly.
So if you need access to your paycheck 4 times a month, here is a list of non-phone work from home companies that you should look into. Most of them should be hiring right now and the industries are varied, so act fast if you see a job that is hiring and you're qualified for.
Our top picks for non-phone work from home jobs
This market research company lets you get paid weekly for taking online surveys from brands you use every day. You can also participate in focus groups, try new products (free stuff, yay!) and get paid to listen to new music.
This is one legit survey company, and you can get started with a registration bonus here.
Earn on average $1 to $3 per survey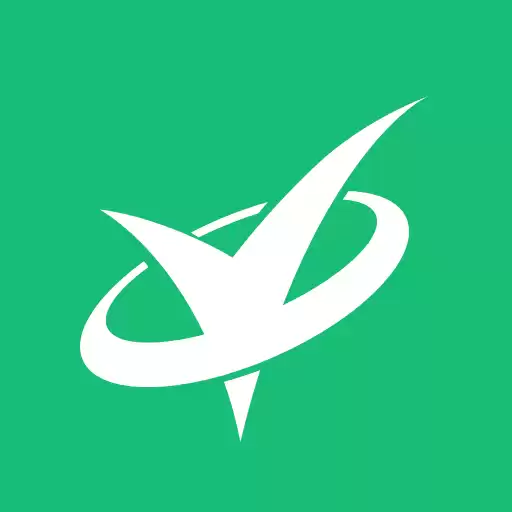 Survey Junkie
$1-$3 average earnings per survey
Extra points if you screened out of survey
Additional ways to earn up to $100
Install Survey Junkie extension for bonus
Join for Free
If you are looking for legitimate work at home jobs then Flexjobs should be in your browser's bookmarks. Flexjobs is the most legitimate job board to find the best remote, part-time, freelance, and other flexible jobs in 50+ career categories, all hand-screened for legitimacy.
Get your FlexJobs subscription today! You can get the subscription up to 30% off with the promo code AFFILPROMO.
You can make money delivering food around your city. DoorDash will ensure that your total earnings (including tips) are never less than the amount you're guaranteed when you're offered a delivery. Plus, you get to keep 100% of your tips, which adds up.
Flexible hours & great pay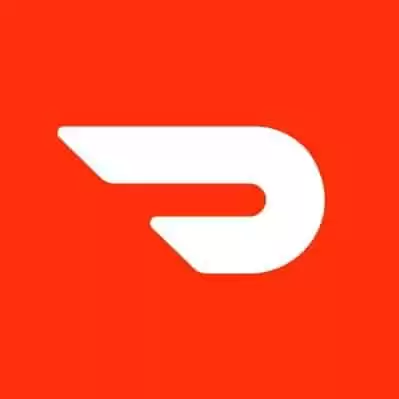 DoorDash Dasher
Flexible schedule
Keep 100% of customer tips
Choose which orders to accept
Peak Pay and hotspots make it easy to maximize your earnings
Become a Dasher
Quicktate is a work from home transcription company that hires home workers to transcribe recordings of different things. They pay their workers on a weekly basis. If you're not familiar with what transcription is, it pretty much involves hearing some type of audio and then typing out what you hear word for word.
If you are in the US, then you can join a team of US-based specialists that transcribe all verbal communications, including meetings, lectures, videos, interviews, conference calls and more. You will need to pass a simple assessment before being hired and getting paid either daily or weekly via PayPal.
Get paid to play with dogs at Rover. Become a sitter with Rover and gain access to the nation's largest network of pet parents. You can get paid weekly and set your own schedule and prices. You can learn how much you can make with Rover in our review on Rover.
If you're currently a student you can sign up to become a tutor at Chegg. You can sign up using your email or your Facebook account, and provide two forms of verification – such as a picture of your diploma, your student ID card, or scanned copies of your university transcripts. You can expect to get paid around $20/hour, which is way higher than the minimum wage in most states. This lucrative opportunity for college students can get you paid via PayPal every week on Thursday. Tutoring opportunities are available worldwide.
Babbletype is always looking for new transcriptionists, editors and translators to add to its team, but they are known to be very selective. You can get paid weekly but the work requires a very high degree of skill in language, listening ability, and ability to deal with more sophisticated transcript formats. Because of this, they prefer to work regularly with a limited and select team who meet the requirements they need.
You can get paid to deliver food with Uber Eats. According to Glassdoor, the average delivery driver earns $12.25 hourly after factoring in vehicle expenses (gas, maintenance, etc). Delivery fees can vary quite a bit from day to day or hour to hour, and it's often more lucrative to work lunch and dinner rushes in order to earn on the higher end of the pay scale. If you're interested you can read our step-by-step guide on how to become an Uber Eats driver.
If you're waiting for your next payday but want to get paid today then sign up for Swagbucks.
They are a legit top rewards site and pay you for searching the web, shopping, discovering content online, watching videos and taking fun, top-paying surveys. Simply sign up and get started today by choosing the highest paying surveys that pay up to $35 each and take less than 10 min to complete.
They offer a free $10 welcome bonus when you sign up.
Have you ever called a company and heard the operator say "this call is being recorded?" Well, that's Humantic. You don't have to talk on the phone but you must review phone calls. When you first start working here, you are given access to the two easiest categories of calls. As you advance, you will unlock new categories which will provide more opportunities to earn. You can get paid weekly through PayPal but the pay is very low and will not replace a full-time income.
Textbroker allows you to get paid weekly writing articles. You can get paid weekly via PayPal or check if you meet the threshold of $10 required for payout.
This is another transcription company that pays its workers weekly. Once you finish the short registration process, your next step will be complete a training and exam course. All applicants who successfully pass the training course will be contacted and will have paid work available to them. In some cases, you may have to be put on a short waitlist as they process your registration. Expect to get paid .33 cents per audio minute or $20/ hour. Payments are made weekly via PayPal.
If you are good with your English, then you can become an online tutor with Education First. Teachers with EF enjoy the ability to choose their own work-from-home schedule, ability to bring their own teaching style a custom-designed classroom and receive local, US and UK-based support and payment weekly. Teachers with EF earn up to $20/hour.
Another teaching opportunity, with this company you can teach kids English. VIPKID is the #1 platform for online English teaching in China. Having won #1 on Forbes magazines "Best work from home companies" list amidst many other accolades, the company has been rapidly expanding. VIPKID needs thousands of work-from-home teacher's to teach English online to kids in China.
This is an amazing work-from-home opportunity – and don't worry, users do not need to know any foreign language or have formal teaching experience. Teachers can earn as much as $22/hour working on the VIPKID platform.
Another tutoring company that hires dynamic native speakers from the United States, Canada, UK, and Australia. You can make .17 cents per minute which is $10/hour. The minimum threshold required to cash out via PayPal is $20.
ClickWorkers is a small NASA experimental project that uses public volunteers for scientific tasks. Clickworkers are able to work when, and for however long they choose, doing routine analysis that would normally require months of work by scientists or graduate students. You can get paid weekly via PayPal.
Become a mystery shopper with MaritzCX and get paid weekly. To begin, you must first submit a Shopper Profile. The shopper profile submission page is secured to protect all information, which will be kept confidential. If your shopper profile is accepted, you will receive an email confirming your login information for our website. This email will give you instructions on how to proceed. They pay out weekly via direct deposit.
There is a company out there called Airbnb that can net you over $1,500+ a month just by listing your spare room just a few nights out of the month.
Are you interested in seeing what your income potential could be by listing a spare room on Airbnb? See how much people are making from listings in your area, then make your own!
You can get paid when somebody books your spare room and you can charge whatever you want when you join through this link.
Virtual Office VA is a US-based and extensively trained virtual assistant staffing company. You can become an independent contractors that work by the minute. Expect to make $9/hour working a couple of hours per week if work is available.
Amazon Mechanical Turk (MTurk) is a crowdsourcing marketplace that makes it easier for individuals and businesses to outsource their processes and jobs to a distributed workforce who can perform these tasks virtually. This could include anything from conducting simple data validation and research to more subjective tasks like survey participation, content moderation, and more. MTurk enables companies to harness the collective intelligence, skills, and insights from a global workforce to streamline business processes, augment data collection and analysis, and accelerate machine learning development.
You can get paid to visit a website or test apps at UserTesting. Get $10 via PayPal for every 20-minute video you complete. UserTesting pays you to visit websites or apps, complete a set of tasks, and speak your thoughts aloud.
Rev pays you to transcribe lectures, interviews, podcasts, and other audio files. The pay is via PayPal, and you get paid weekly and they are one of the highest paying transcription jobs we've reviewed. This freelancing job allows you to work as much or as little as you want, whenever you want. You can enjoy selecting from a variety of projects that actually interest you. A vast network of customers means a steady stream of freelancing jobs to choose from. Receive weekly payouts via PayPal for all work completed. Rev is on-time and dependable.
Blogging is a smart side hustle to make money online. It is flexible and you can start a blog even if you have a full-time job. Most successful bloggers are consistently earning over six-figures per month, so there it's definitely not too late to start a blog. You can follow our step-by-step guide on how to start your own WordPress blog.
Non-phone work from home jobs hiring now
Ready to earn on your schedule?
Some of these non-phone work from home jobs allow you to work a few hours in the mornings, every night, or just on weekends — it's up to you.
Get paid weekly with these jobs available to you.