Getting paid to be a virtual friend is a legitimate money-making venture. What if I told you there was a way you could make $500+ each month to hang out with a stranger online? Would you do it? Read more to discover this side hustle opportunity.
What Is A Virtual Friend?
As the name suggests, a virtual friend is someone you're friends with online. Connecting with others through the internet is something we've been doing for years – whether it's been through anonymous chat rooms, social media "likes" of acquaintances we barely talk to, or dating apps that make strangers one of our closest companions.
In recent years, there's been an uptick in apps and services that focus on helping people make connections and build friendships. Some, like Bumble BFF and Hey Vina, let their users make friends organically. Other platforms act as a marketplace in which some users charge others for conversations or hangouts.
In Japan, companies like Family Romance (which is not what it sounds like) and Client Partners host platforms that help people rent professional actors to pose as friends, partners, or even family members.
The Western equivalent to this are companies like Rent A Friend and FriendPC, which allow just about anyone to sign up – professional actor or not.
Can I get paid to be someone's friend?
Yes, you absolutely can get paid to be someone's friend.
A report by Cigna Insurance that was conducted in January 2020 divulges that 60% of Americans feel lonely, misunderstood, and left out. This is a 13% rise from their findings in 2018.
Despite our increasing interconnectedness through social media, loneliness seems to be becoming more pervasive (especially in societies that highly value individualism). It can be caused by moving to a new city, frequently traveling for work, or even graduating from college.
This is all to say that there's a demand for human connection. And where there's a demand, there's a supply.
It doesn't have to be all about the money, though. By signing up to be a virtual friend, you'll not only help someone else curb their loneliness, but you'll also curb your own.
Who knows? You might even make some new friends.
How Does Getting Paid to Be a Virtual Friend Work?
The first step to take if you want to get paid to be a virtual friend is to register to a website that connects you to people who are looking for friendship services.
Depending on the website you sign-up to, your earnings might get deposited into your PayPal account or bank account. In rare cases, you might even be paid in cash.
As far as how to charge, you have the option of setting an hourly rate or a flat rate.
What Kind Of Things Do Virtual Friends Do?
Working as a virtual friend is just like working in the majority of self-employed jobs. You have a good deal of control and flexibility. This means you don't have to do anything you aren't comfortable with.
When setting up your profile, you can indicate the types of activities you're interested in doing. It'll make sure you're setting boundaries even before the first conversation and it'll also connect you to people with shared interests and hobbies.
For example, listing "I'm down to play basketball!" will help you stand out to people who are looking for someone to play ball with.
Of course, if you want the friendship to remain strictly online, you can do that too. You can decide to communicate with the person only through text messages, an online messaging app, online calls, video chat, or a mix of everything.
How Much Can I Make As A Virtual Friend?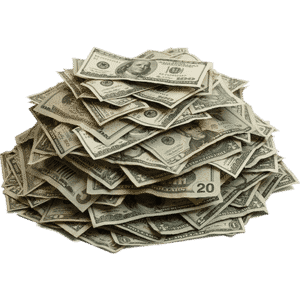 You can earn a decent amount of money by renting out your services as a friend. Since this is part of the Gig Economy, how much you make is really dependent on how many hours you put in and how much you charge per hour.
By charging $20-$50 per hour, you can easily earn a couple of thousand dollars per month. The best thing is that it won't require you to make any drastic changes to your schedule.
While other gigs like being an Uber driver or delivery driver will mean you need to set time aside from your work and personal life, you can be a virtual friend without changing your schedule around.
You can easily earn extra money while at college, work, school, or home. 
Where Can I Find Virtual Friend Jobs
Are you sold yet? Wondering where you can find these online jobs? Here are a few trusted websites that'll help you get started as a virtual friend.
1. RentAFriend

RentAFriend is a website that lets you make friends with people all over the world.
The best part about RentAFriend is that it lets you keep 100% of your earnings! You might be thinking, "Isn't that how it's supposed to work?"
Well, yes. But most apps and websites take a cut of what you earn before depositing it into your account – not to mention the withdrawal charges you might have to pay out-of-pocket.
RentAFriend makes its money by charging people to sign-up and message potential friends (like you) whose profiles they find interesting. There are also no withdrawal charges because you'll get paid directly by the person who hires you.
Let's get one thing clear, though. You won't be charged any membership fees if you sign-up as a professional friend. Rent A Friend lets you post your profile for free.
If you're interested in signing up for RentAFriend, you'll need to first fill out an application form and wait for it to be approved. According to their website, the application form will take about an hour to get processed. After that, you'll be free to post your profile on their platform.
Although RentAFriend was initially meant for in-person meetings, they now encourage people to meet virtually. This frees you up to choose any location in the world and either make a local friend, meet a tourist, or talk to someone halfway across the globe.
Oh, and one more thing: RentAFriend stresses that its website only condones platonic friendship. That being said, there are other sites that allow you to get paid to chat online in flirtatious ways and earn more.
2. FriendPC

On FriendPC, you have the option of offering up to four different types of services. You can sign up to be a virtual friend, virtual gamer, virtual girlfriend, or a companion. 
While the first three are pretty self-explanatory (and have the word 'virtual' in them), a companion can do almost anything and usually meets with clients in person.
Are you studying to be a therapist? Want to teach a new language? Or maybe just want to be someone's city guide? You can do all this under the 'companionship' tab.
Apart from the multiplicity of services you can offer on FriendPC, you can also read through their blogs for articles that could help you improve your services.
According to their website, they also have a support team that's available to chat with 24/7.
Onto the payment details – which is probably why you're reading this article, right?
Signing up to FriendPC is free, but you might be charged a small fee to cover your listings. Whether or not you're charged depends entirely on the service you offer. Despite that, you'll still take home 90-95% of your earnings, which you can withdraw using either PayPal or Stripe.
FriendPC will then transfer the money into your account within 7 days.
3. Fiverr Friendship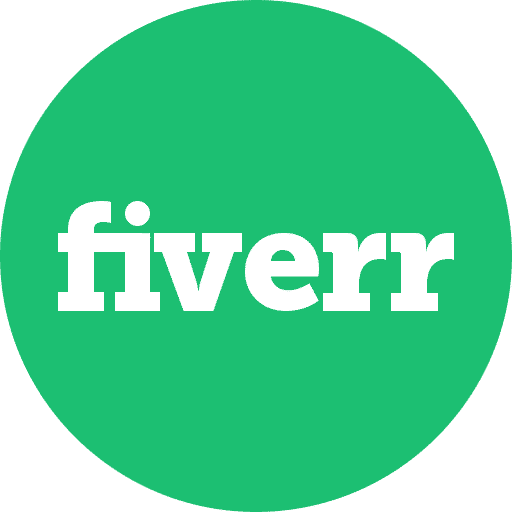 Fiverr, as you might know, isn't a website primarily known for helping people make friends. However, it's an online marketplace where people can leverage both their professional and life skills to earn money online. 
Signing up on Fiverr is free and only takes a few minutes. Once you've filled out your profile, the next step is creating a Gig listing. This is where you get to choose what service you want to offer.
You can write down anything in the world – from editing videos, writing articles, designing graphics, or social media marketing.
Since we want to make money by being a professional friend, you'll write down something along those lines and choose the Lifestyle category.
In addition to offering friendship, you can also offer to be an online tutor, fitness or dance instructor, life coach, personal stylist, or model under this category.
As far as charging goes, you can charge from $5 upwards and set your terms. Fiverr is really good at letting you be flexible. You can also offer three different packages with different terms and prices. Fiverr can be a great way to build a freelance portfolio and earn supplemental income.
4. Freelancer
Freelancer is another gig-based website that lets its members offer their services at a fee. When you register to be a virtual friend or an online companion – whatever you want to call it – you can decide to charge at an hourly rate or at a fixed price.
While signing up is free, there are some limitations that would make you consider buying a membership. For example, the Freelancer economy is based on a series of bids. If you come across a listing of someone who's looking to hire a virtual friend, you will need to bid on the job.
In some cases, you might even need to submit a short proposal saying why you're best for the job.
Bidding is one way you can make money on the site, but a free account only gives you 6 free bids per month. That means you can only reach out to 6 people per month.
Enter: the membership fee.
Freelancer's rates are comparatively low, starting at just $0.99 per month, or $11.88 per year if you decide to pay it all at once. Different packages come with different perks, but one stand-out feature is that they all give you more bids per month.
It offers you three payment options: PayPal, Moneybookers, or withdrawing from your local bank account.
5. Rent A Cyber Friend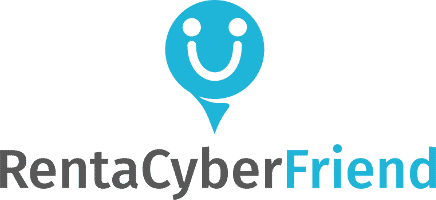 Rent A Cyber Friend is one of the more high-end options on this list. You know the saying, "you have to spend money in order to make money?" Rent A Friend takes that seriously.
To post a gig, you need to buy a membership. There are variations of memberships, starting from $29.99 per month up until $99.99 per year.
As a visitor on the site, you can browse gigs and profiles for free. The website is pretty barebones, and a quick look at the profiles reveals that you're very limited in the amount of information you can include on your own profile.
Rent A Cyber Friend states that you can choose which language(s) you're comfortable communicating in as well as list up to 10 interests and hobbies.
Rent a Cyber Friend strictly maintains that it's not for dating or solicitation. In fact, it's one of the few websites of its kind that emphasize personal safety and caution.
Are There Risks Associated With Meeting And Friending Someone Online?
You're entirely right in being cautious about someone you've met online. They didn't make the show 'To Catch A Predator' for nothing. People can be downright creepy.
If you're unsure about taking your virtual friendship into the real world, you can continue communicating on WhatsApp, Facebook Messenger, or Skype.
If you decide to meet someone in real-life, make sure to follow all the basic safety rules. Let a trusted friend or family member know your destination and the name of the person you're with.
Moreover, stay in a public space until you know the kind of person they are.
But don't let all this freak you out. The good news is: so far, there aren't any scandals revolving around meeting online friends through any of the above platforms.
Getting Paid To Be A Virtual Friend
Getting paid to be a virtual friend can be quite a lucrative side hustle. People all over the world are starved for social interaction. If you naturally enjoy talking to people, why not give it a shot?
You can make $500 a month even if you only work on the weekends. Not to mention, you'll get to meet new people and try new things.
Next, you can look into other clever ways to earn money online to create different income streams. Here are some of my favorite hustles: