A new study from Georgetown University's Center on Education and the Workforce finds that, over the past 25 years, more than 70 percent of college students have worked while attending school.
And the number of working students has grown as college enrollment and tuition have increased.
Even though working full-time may prove to be difficult, there are plenty of flexible part-time jobs that students can apply for that are still high paying.
These are the best jobs for college students with salaries included.
Best Jobs for College Students
1. Nanny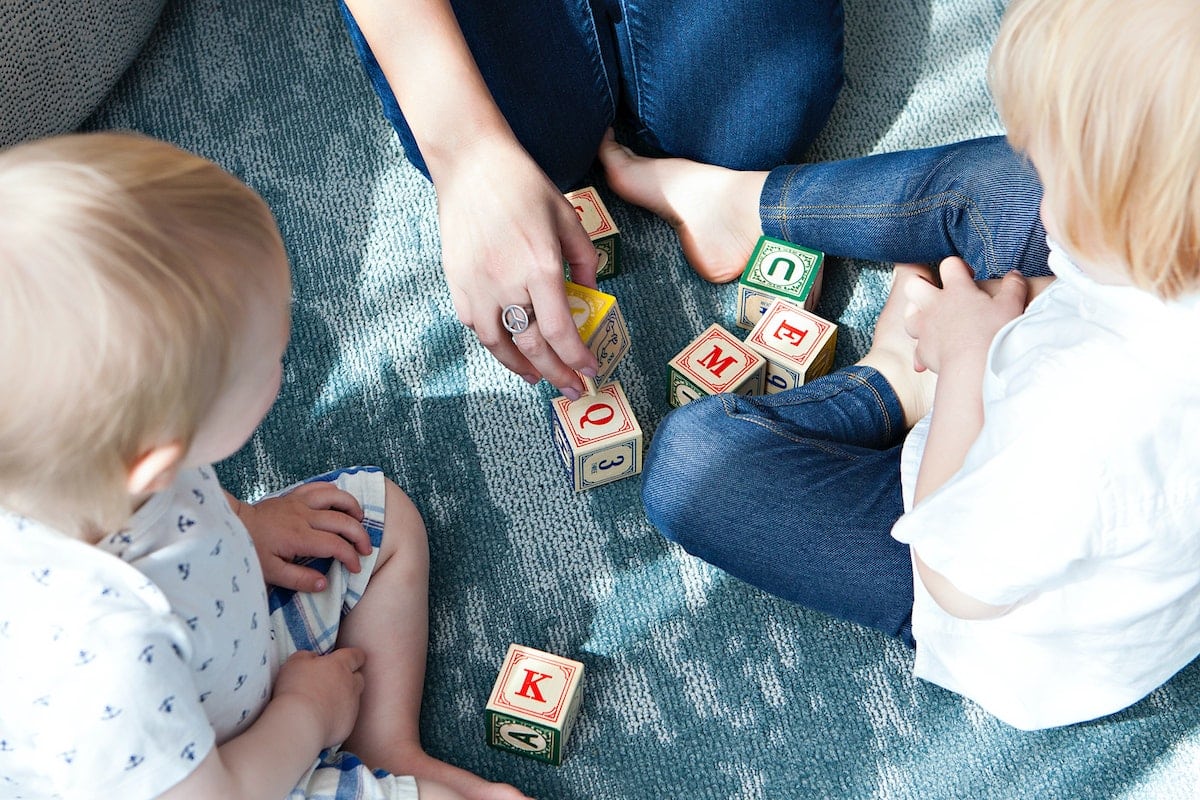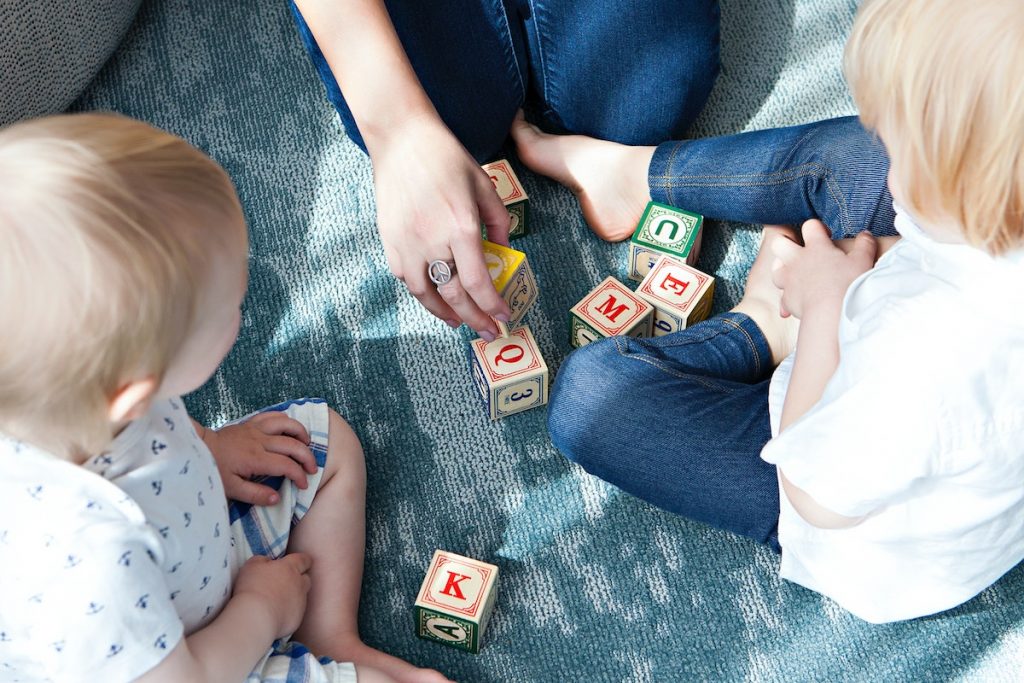 Average Rate: $18.61 per hour
A nanny is a popular summer job for college students because of the flexibility it provides. You can work around your class schedule and even get some work done while on the job — which is a nice perk.
Duties:
Arranging and supervising the children's time to take naps for rest and going to bed for the night
Preparing baby bottles and handling all feeding equipment with care
Reinforcing the discipline most suitable for the children
Doing specific laundry for the children and ironing their clothes
Planning age-appropriate educational activities
2. Tutor Other Students
Average Rate: $25.35 per hour
Working as a tutor is an ideal side hustle for teachers, or education majors, because you can practice teaching outside of the classroom. If are you considering becoming a tutor, be sure to put your heart into every session—a short tutoring session can easily turn into the highlight of your day. Becoming a tutor can advance your knowledge and you can also add it to your resume.
In every college class, there are students that are struggling to get good grades. Because getting stellar grades in college is important, other students may be willing to pay you for tutoring sessions. As an added bonus, students will already have their books and course material so that won't cost you anything. You can book tutoring sessions by started by handing out flyers, posting on Facebook groups, and other social media accounts.
Duties:
Working in a variety of places including offices specifically designed for tutoring sessions
Helping students prepare for a particular test, such as the SAT, LSAT, MCAT or GMAT
Working as independent contractors, with instruction often taking place in either the school, the tutor's office or residence or in the student's home
Flexible schedule
Working with other instructors or one-on-one with your client
Devising an individually tailored lesson plan designed to help their client prepare for a test or improve their performance in the specified subject
3. Pet Care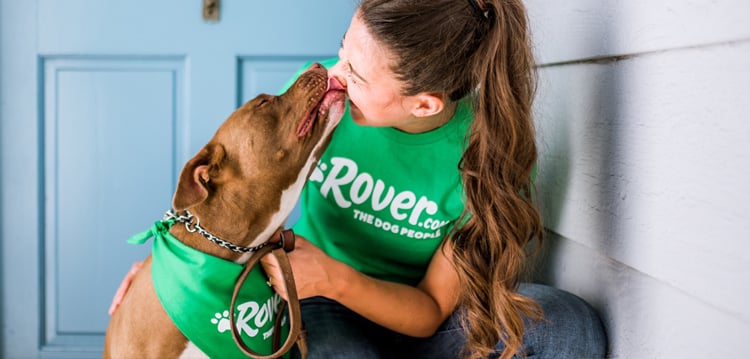 Average Rate: $12.60 per hour
Another gig for college students is taking care of pets. While you probably won't add this job to your resume, it's a great way to make extra cash. Plus, if you like pets then it will be an enjoyable job as well.
Sites like Rover can help streamline the process of finding people who need pet care. This will include walking dogs, pet sitting at client's homes, and boarding. We found that Rover pays on average $12.60 per hour, but you can always get higher rates once you build positive traction and feedback on the app.
Duties:
Overnight pet care
House sitting
Dog walker
Doggy day care
Drop-in visits for check-ins and play dates
4. Moving service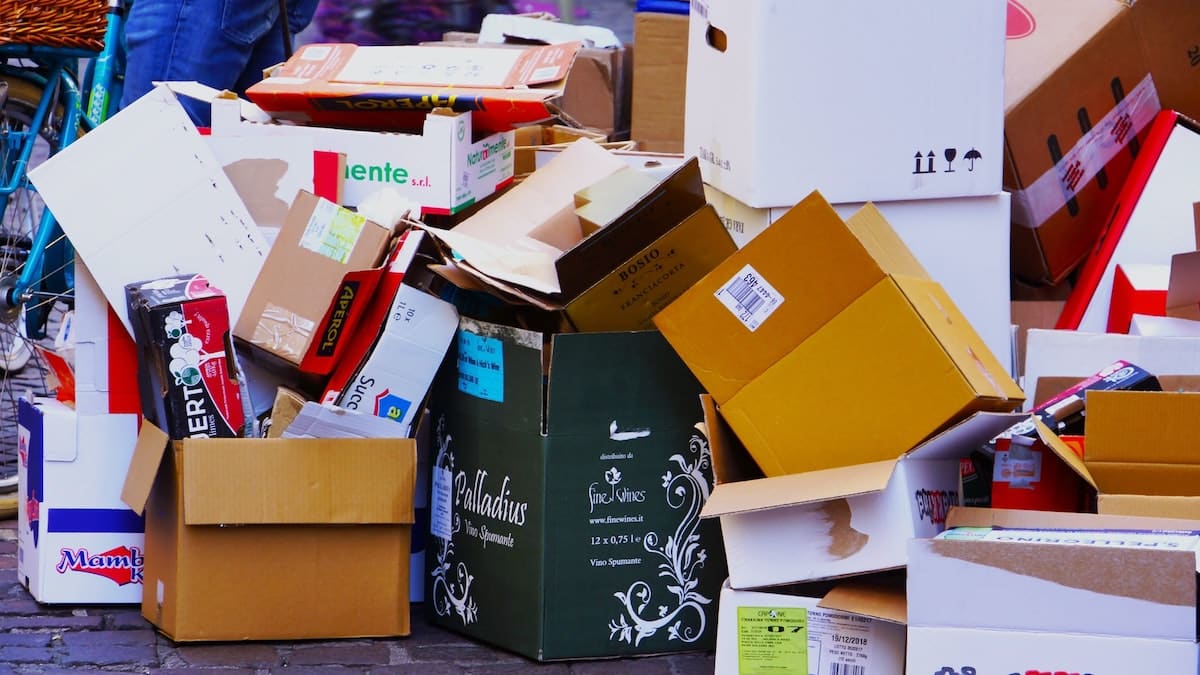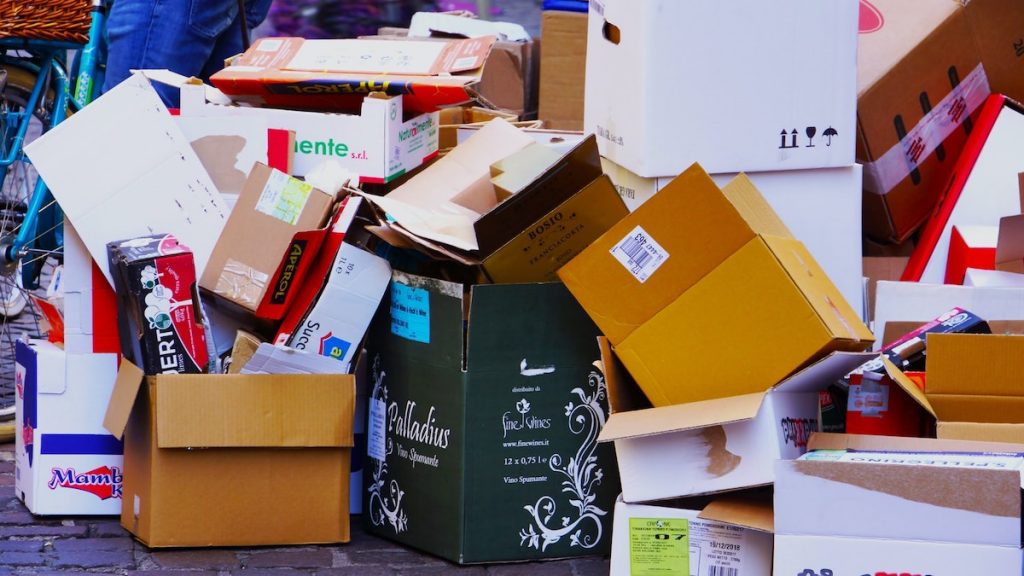 Average Rate: $16.36 per hour
Starting a moving service in college is really cheap and really easy. All you have to do is find a couple of buddies that want to start a moving service with you. Then make some flyers and hand them out and post on a few local social media pages. Next, you can go knock on your neighbor's door and ask everyone you know. This is because all college students must move at the beginning of the year and at the end of the year. Most of the time it is from dorm to dorm, dorm to apartment or apartment to apartment. Due to this, you only have to move things a short distance which means fewer costs and fewer chances of damaging items.
Starting your own moving business is great because start-up costs are very low. You can go to Walmart and get moving boxes for about $1 a piece. Most colleges allow you to print a few hundred pages a semester for free and design your own fliers and print them at the computer lab. For less than $20, you can land your first client. Oftentimes, parents don't like to move their kids since it is a lot of work and regular moving companies can be quite expensive. If you don't overcharge — you can move a lot of people each fall and spring semester.
Duties:
Use protective material to wrap furniture.
Perform packing services including loading and unloading.
Assemble or disassemble furniture for moving.
Operate loading equipment such as dollies or forklifts.
Use care when loading and unloading items.
Place items in desired locations.
Take inventory to ensure all items arrived.
Track mileage and fuel expenses if driving.
5. Event Coordinator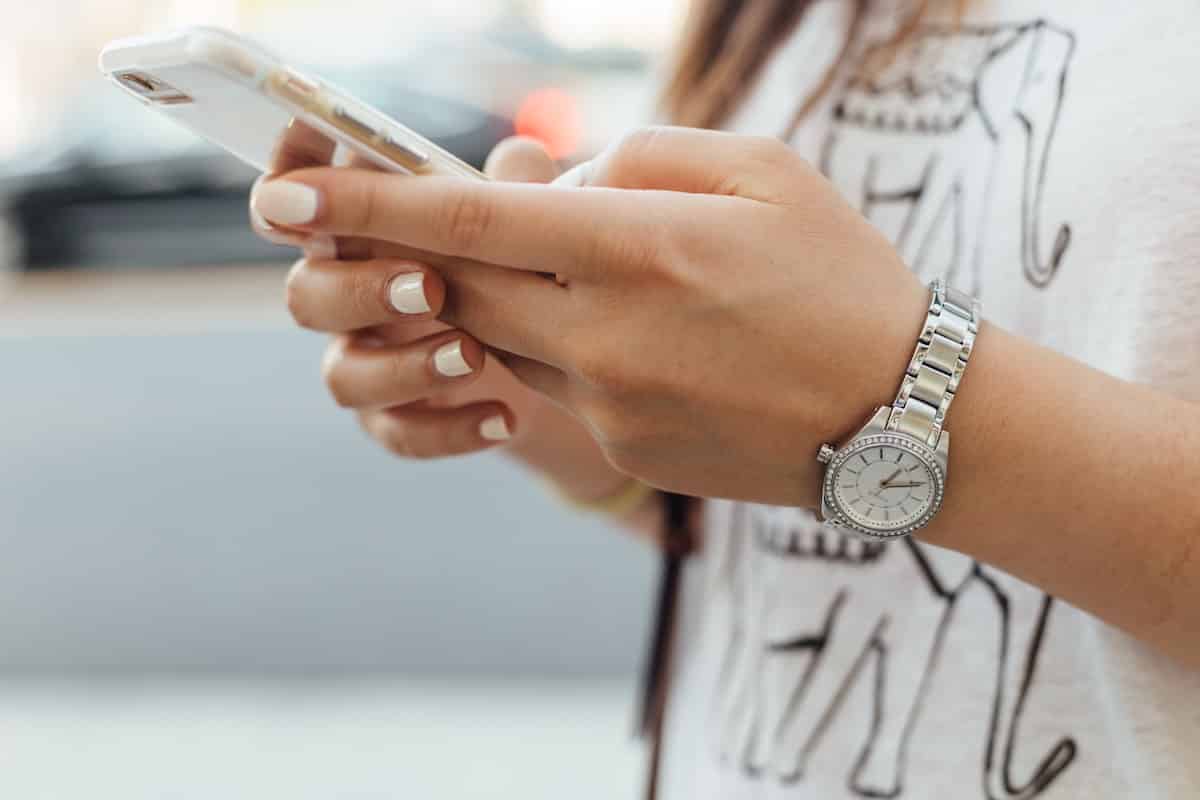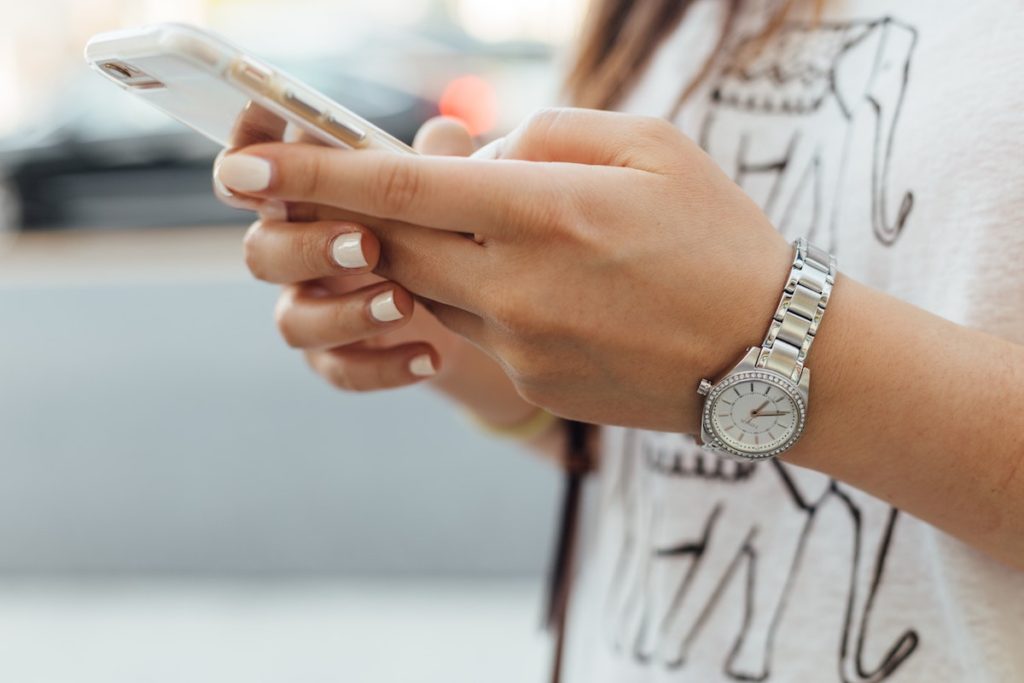 Average Rate: $14.62 per hour
Do you love the social scene at your school? Why not take advantage of it? You can work with local groups and organizations to schedule and promote events. There are always going to be local bands, groups, bars, etc that want to get their name out there.
If you enjoy being part of the social scene then this can be a great option for you. It will also help you build skills, like marketing, for future jobs and even side hustles.
Duties:
Meet with clients and prepare event budgets.
Work with event planner to find and secure venue and vendors.
Coordinate press releases and secure celebrity guests or event sponsors.
Oversee all activities and supervise event support staff and vendors on the day of the event.
Respond to emergencies and crisis to solve problems on the day of the event.
Assist with set-up, break-down and clean-up of the event.
6. Work-Study Positions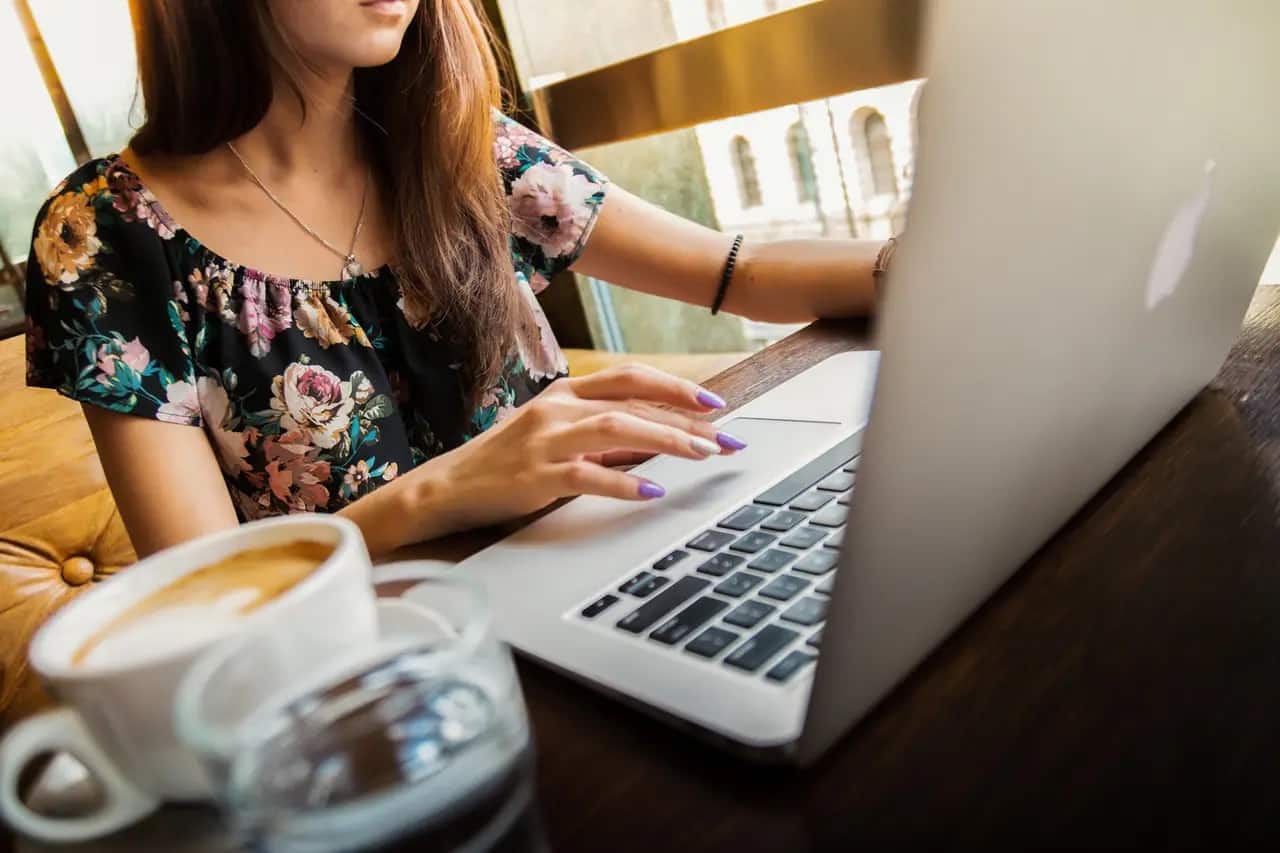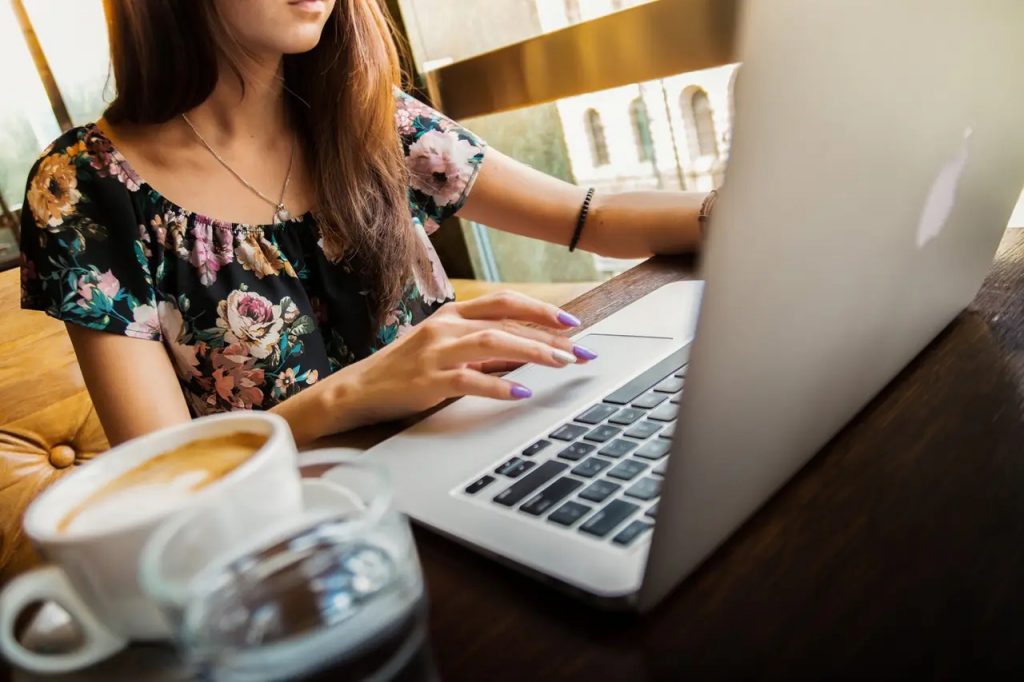 Average Rate: varies
According to the Federal Student Aid website, Federal Work-Study provides part-time jobs for undergraduate and graduate students with financial need, allowing them to earn money to help pay education expenses. The program encourages community service work and work related to the student's course of study.
Here's a quick overview of Federal Work-Study:
It provides part-time employment while you are enrolled in school.
It's available to undergraduate, graduate, and professional students with financial need.
It's available to full-time or part-time students.
It's administered by schools participating in the Federal Work-Study Program. Check with your school's financial aid office to find out if your school participates.
This can be a great way to earn money while in college, especially if you really need the money.
7. Get an Internship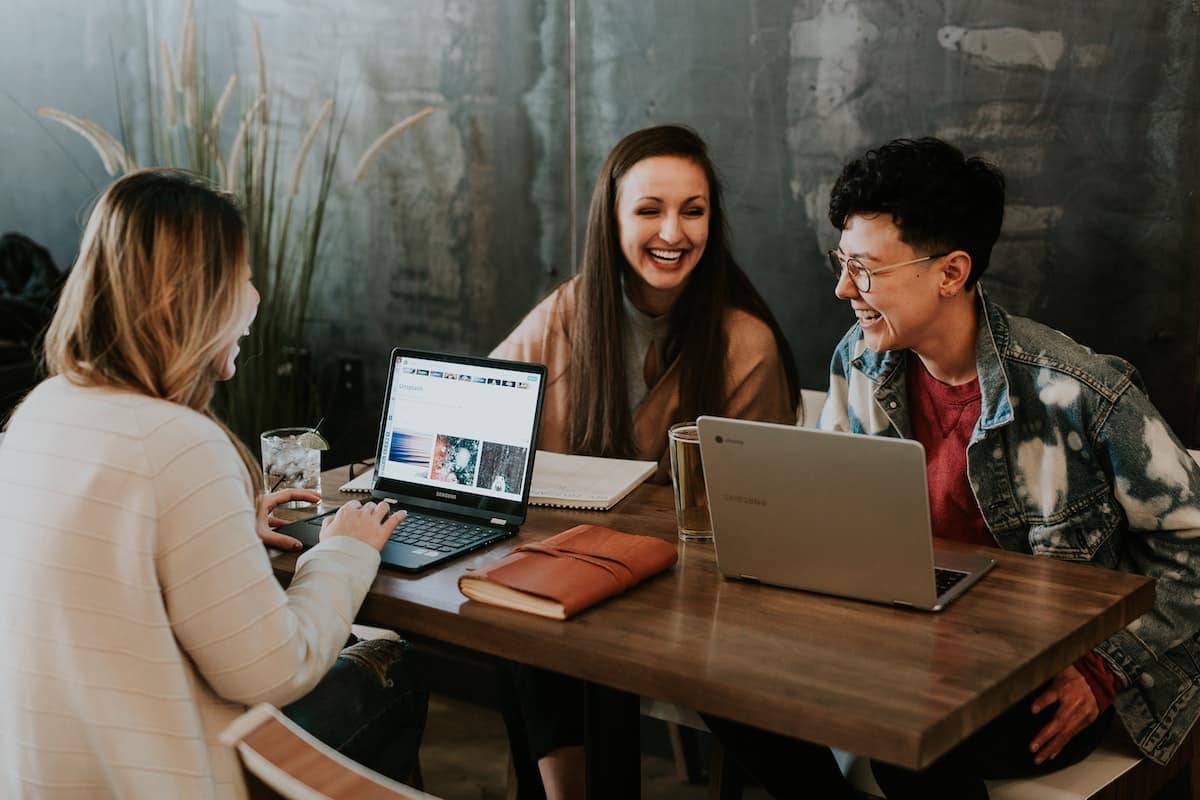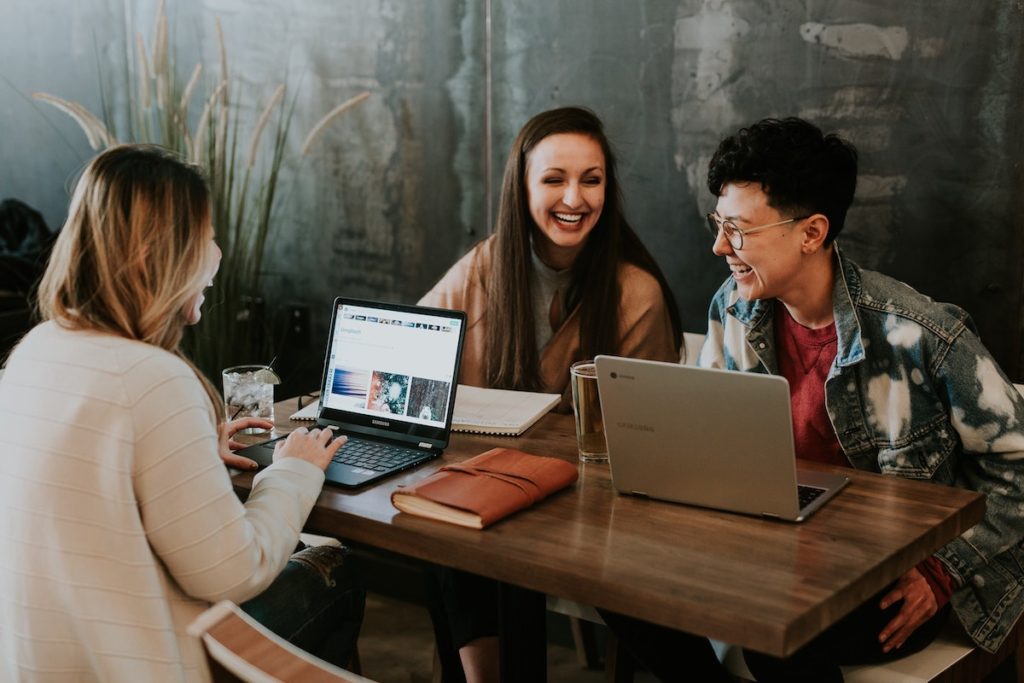 Average Rate: varies
Whether you are a college freshman, sophomore, junior or heading into your last year as a college senior — an internship should be on your mind. Once you graduate, the competition is fierce and the only thing that can set you apart is your internship experience.
For example, if your major is Finance who is seeking a Financial Analyst position after graduation, potential employers will likely hire a candidate who has relevant financial industry experience. While making money in the short term is important – you must have solid long term goals in order to eventually find a high paying job.
It can be tough to balance work, friends, family, and assignments but an internship is more important now than ever. Even unpaid internships are highly valuable while in college purely for the resume booster they provide.
Online Jobs for College Students
8. Online Tutor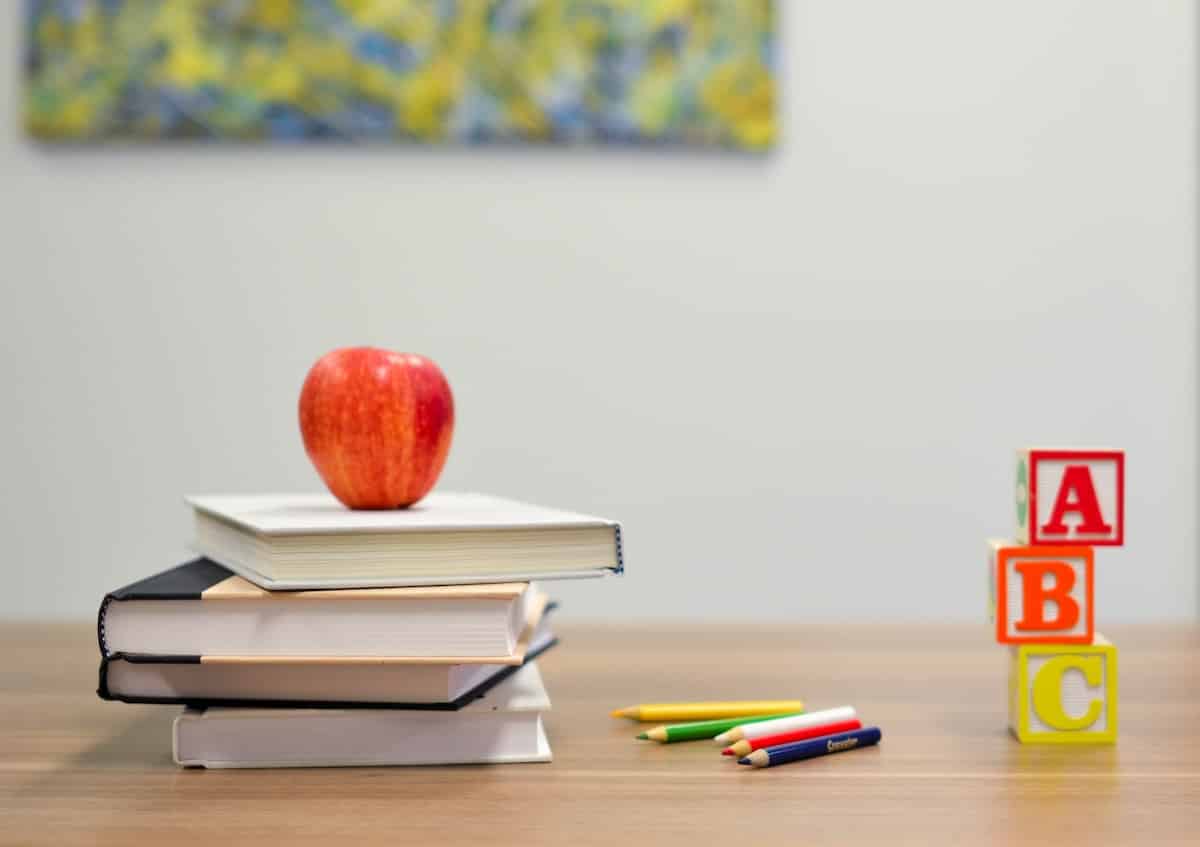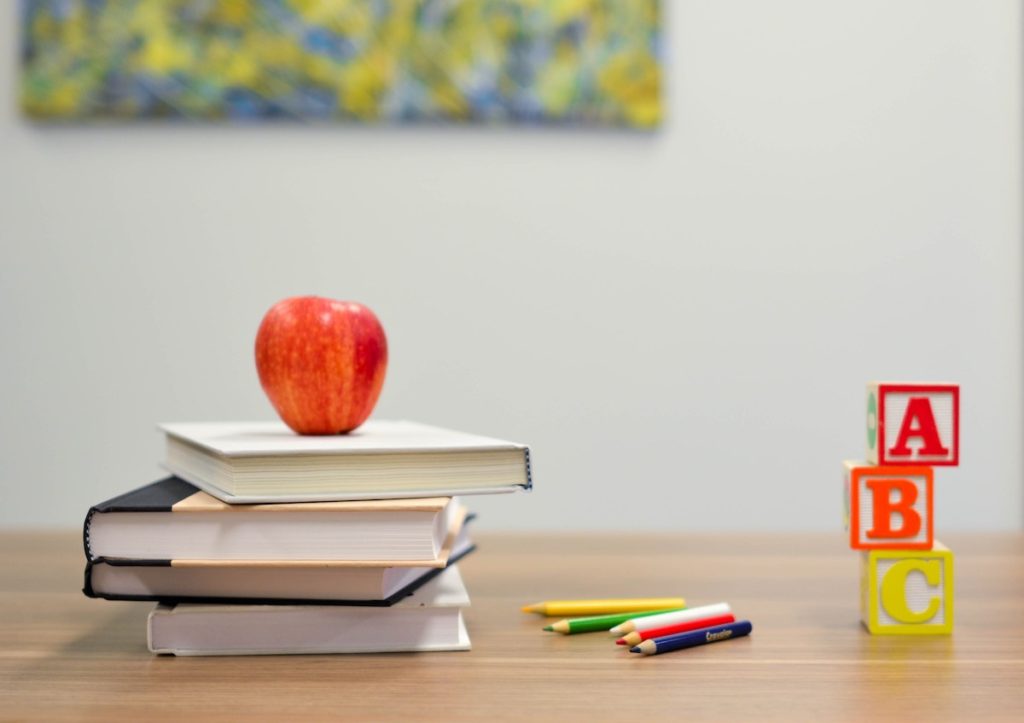 Average Rate: $25.31 per hour
Taking a biology class? Take your notes and tutor biology online! Taking a calculus course? You guessed it, get paid for tutoring calculus online. Whatever class you are taking, Chegg Tutors makes it possible for you to continue teaching even with a busy academic schedule. Some of the most popular subjects you can tutor include:
Calculus
Biology
Computer Science
Antitrust Law,
Voice Lessons
Astrophysics
Zoology, and 1000s more!
If are you considering becoming a tutor, be sure to put your heart into every session—a short tutoring session can easily turn into the highlight of your day. Not only can it advance your knowledge but you can also add it to your resume.
9. Become a Proofreader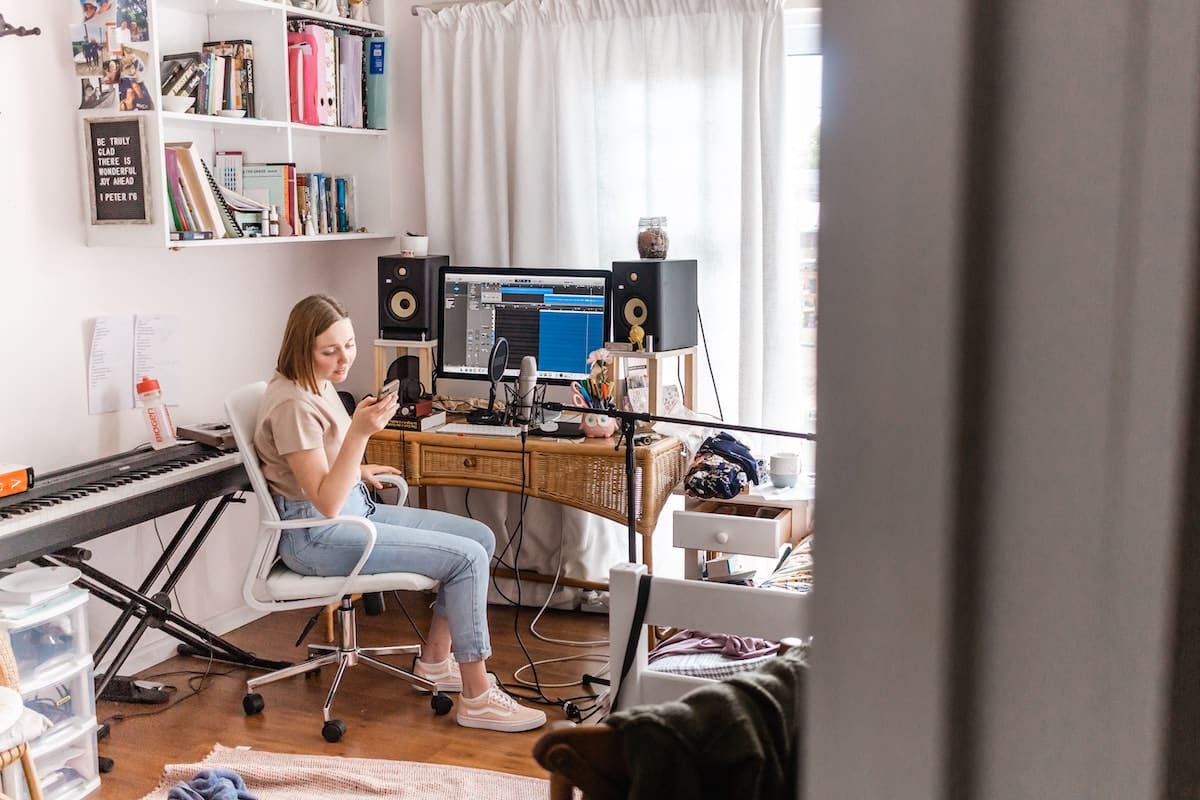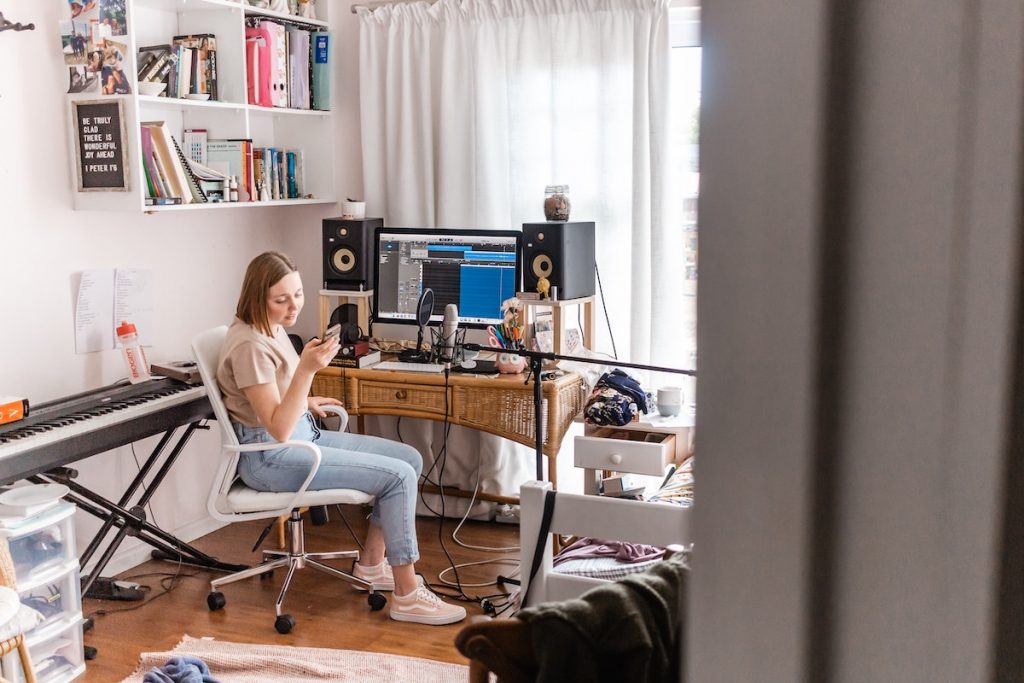 Average Rate: $22.75 per hour
It's no secret that content marketing is growing and therefore the need for proofreaders is also growing exponentially. And how much does a proofreader make? A woman named Caitlin Pyle does it on the side and made $43,000 in one year.
She got so skilled at making money through proofreading she started her own free daily course. Since she made so much money by doing it part-time, it's definitely worth looking into. So go where the money is and start learning how to become a proofreader while in college to make extra cash.
10. Resume Writer
Average Rate: $26.50 per hour
What is one thing that every college student will need towards the end of their college career? A kick-ass resume. Resumes are difficult for many people to write. They are, however, very easy once you know how to write a great one. Spend some time learning how to write a great resume. There are a ton of great resources online from very reputable sites. I went from having no clue how to write a resume to be awesome at it.
How do I know I was awesome at it? Every human resource or hiring manager that saw my resume commented on it. They asked how a college student with no experience could have such a great resume. Learning to write a resume is not difficult, it just takes a little bit of time to learn. Once you learn it then you can repeat the same process for each individual resume your write. Then you can start charging for your resume and cover letter writing services on Fiverr.
11. Freelancer
Average Rate: $21.96 per hour
Freelancing is how I made my first $500 in college. It was my go-to side hustle. There are a ton of great websites that making freelancing extremely easy. They help you get your services out there and help you find clients and build your freelance portfolio.
My personal favorite site is Fiverr. I have built many websites for clients using Fiverr. You are able to list a ton of different services, such as the ones listed above. You can offer your services for as little as $5 and up to thousands of dollars. The more you sell and the more reviews you get the higher the level seller you become. The higher your level the more options you have when listing your services.
Other great sites are Freelancer and Upwork. Both of these sites are great for both Freelancers and people looking for freelancers. These freelancing sites offer over 120 categories to choose from, so you can easily find a category that is relevant to your skills.
Duties:
You can build websites
Manage social media accounts
Design logos
Create videos for business
Translating
Get paid to chat and much more!
Freelancing tip: With so many different categories to choose from on Fiverr and Upwork, you'll be sure to find a service you can offer. Whether it's transcription or social media management, you are set to make money as a freelancer even as a beginner. If you wanted to make money in college, here's your chance with beginner-friendly freelancing sites.
12. Book Reviewer
Average Rate: varies
Are you ready to see how you can read fiction, novel, science fiction, romance, crime, or even the best money books and get paid? Have you ever sat down to read a new book and thought, "I wonder if I could get paid to do this."
You'd be surprised to know there are actually ways to get paid to read. Getting paid to read books sounds like a dream, but in fact, you could make $1,857 a month by reading and writing books online, according to Forbes. If you wanted a slice of the pie, read this article of the 9 best favorite book reviewer jobs and creative ways you can get paid to read books.
Side Hustles to Make Money in College
These side hustles won't require you to work part-time, but rather, whenever you want to earn some quick cash on campus or off.
13. Online Surveys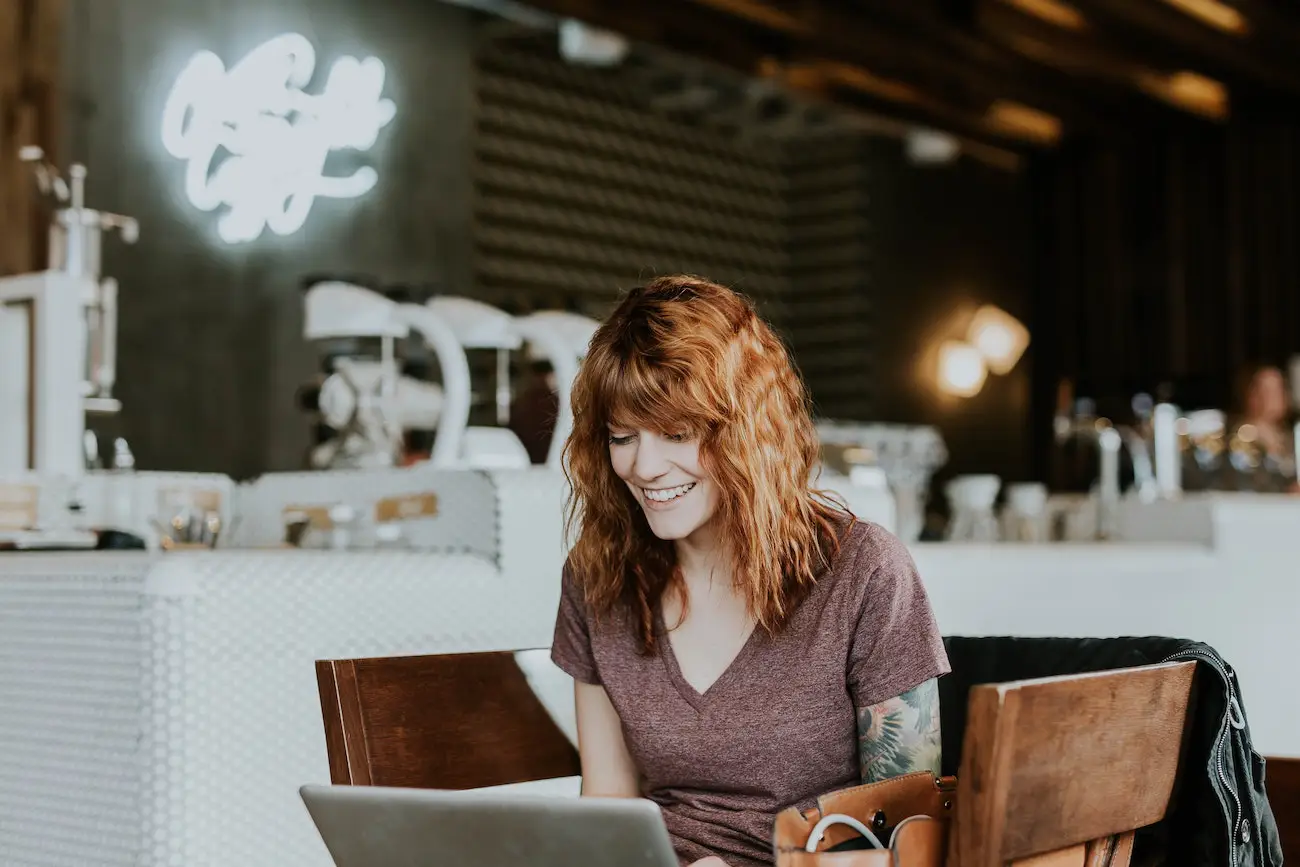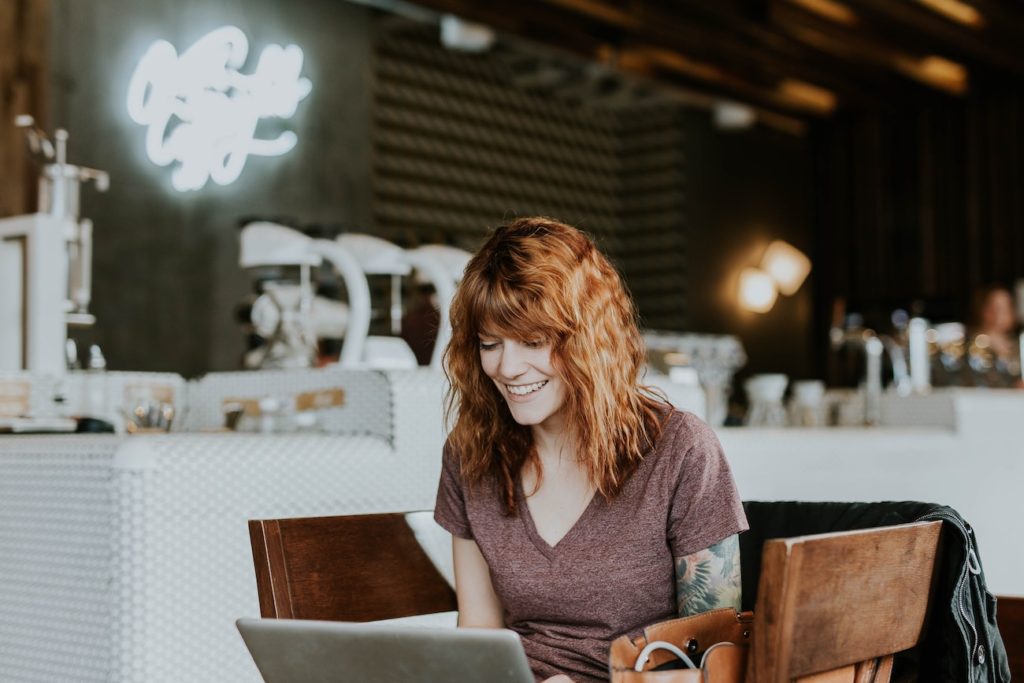 If you're looking for an easy and fun way to make money as a student, have you considered making money with the best survey sites? It is possible to make money from the comfort of your own dorm. Survey Junkie pays you, in cash via PayPal to take online surveys. There are some spammy survey companies out there — believe me, I've tried pretty much every one of them — but Survey Junkie is 100% legitimate and not spammy.
By spending just 5-10 minutes per day on this (either on your lunch break or during TV commercial breaks) you can earn and save an extra $50/month. More college students should be doing this. Oh, and Survey Junkie also has an 8.9/10 rating on TrustPilot — the highest of any online survey company. This is a legit way to earn extra money, especially from the comfort of your own home.
14. Drop Shipping on Shopify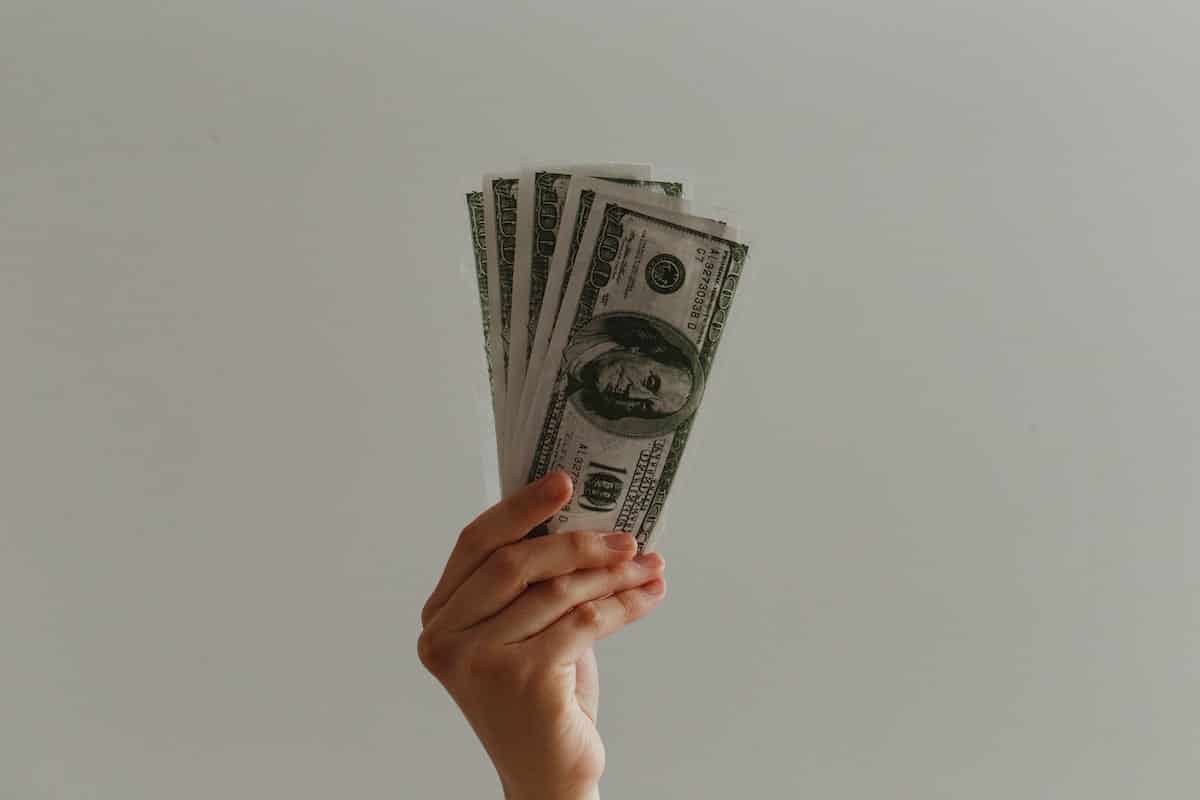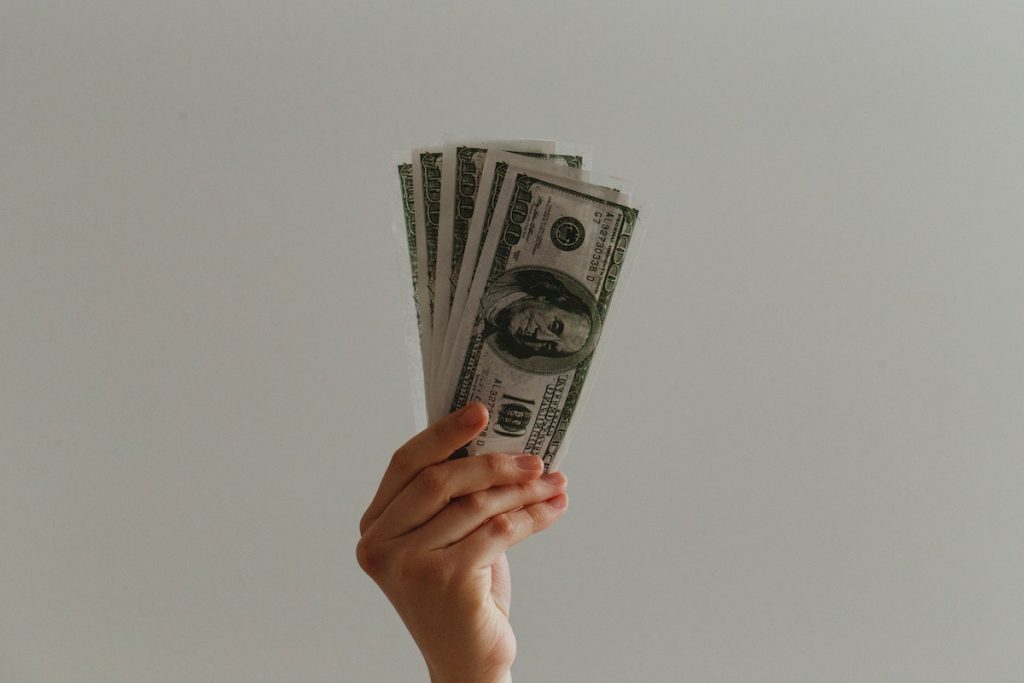 Have you heard about drop shopping from anyone on campus? You might have seen an ad about it before. Dropshipping is a way for you to sell an item that you don't physically hold, once a customer orders it, the supplier sends it directly to them. The best part is that there is literally no risk on your end.
Dropshipping is a great option for college students because it requires very little upfront capital. You don't have to ever see the goods. You don't have to buy the goods until you have a customer that already paid you. If you are good with technology then you can build your own website and save even more startup costs. It is extremely easy to do through Shopify. Shopify also allows you to connect to apps that allow you to manage all of your orders making the process even easier! Sign up for Shopify through this link and get 14 days for free.
Oberlo allows you to easily import products from AliExpress directly into your Shopify store and ship directly to your customers – in only a few clicks. It's very simple to open a shop on Shopify and drop ship items in order to create a business without too much risk. You can literally start and set up a dropshipping business with any type of product in one afternoon with minimal risk as Shopify has a 14-day free trial (Shopify 14-day free trial) and Oberlo is completely free.
If you don't know how to build a website or set up Oberlo on your shop then check out Fiverr. You can have a website built for you for a couple of dollars. From there all you need to do is start marketing and can use Snapchat or Instagram to start promoting your dropshipping site to your followers.
15. Reward Sites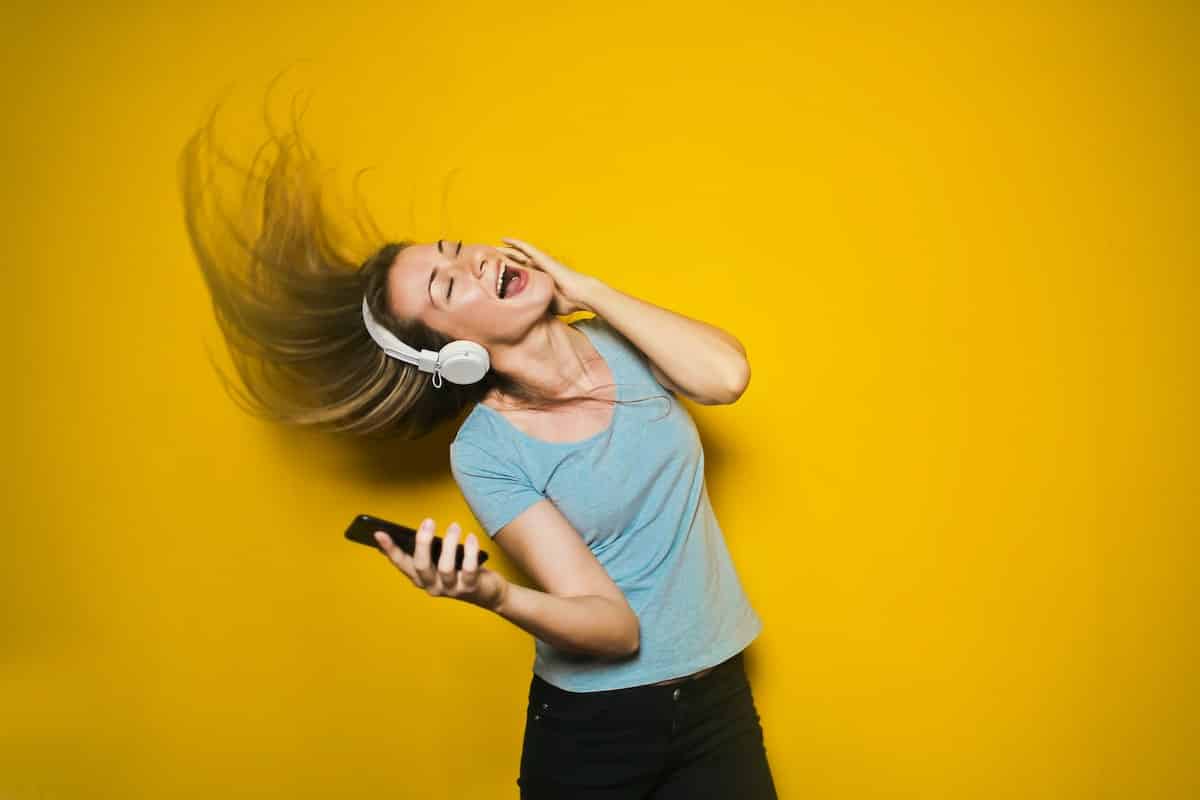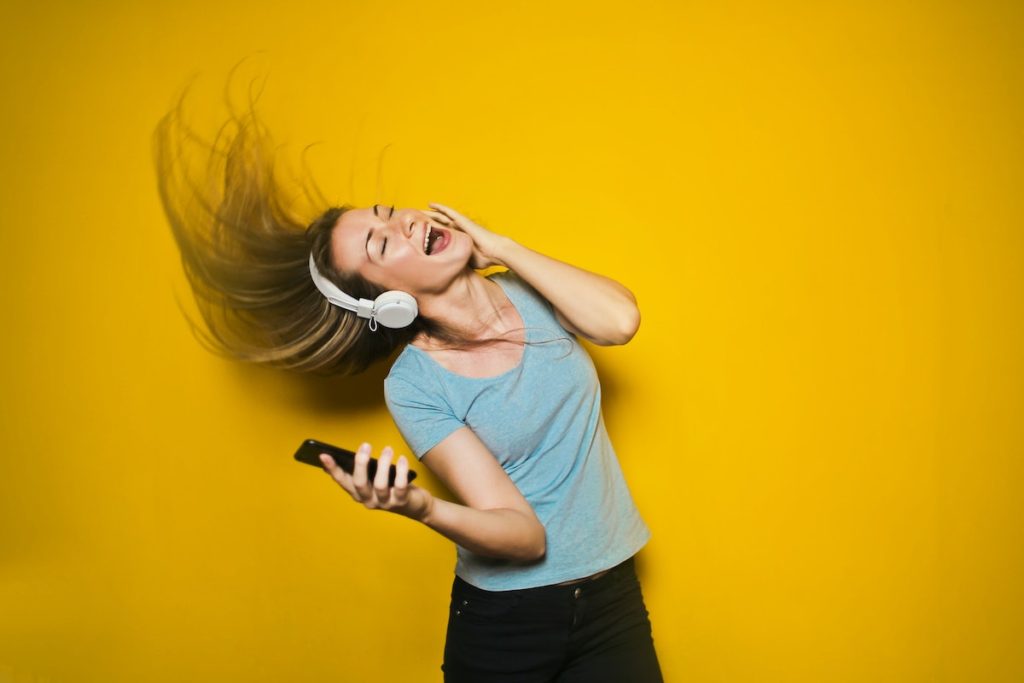 Swagbucks is a reward site that you can use to earn some easy cash from your dorm for just pushing a few buttons. It makes surveys fun by having you watch videos, answer questions, play games, and use their search engine. You also pay in cash via PayPal and you can earn up to $35 per survey.
This is the best survey site for you if you are prepared to take surveys with your laptop. If you prefer to take surveys with your mobile phone, then Survey Junkie is better. Many claim this to be one of the easiest money-making app sites. Click here to sign up and get a $10 signup bonus!
16. Gig Economy Jobs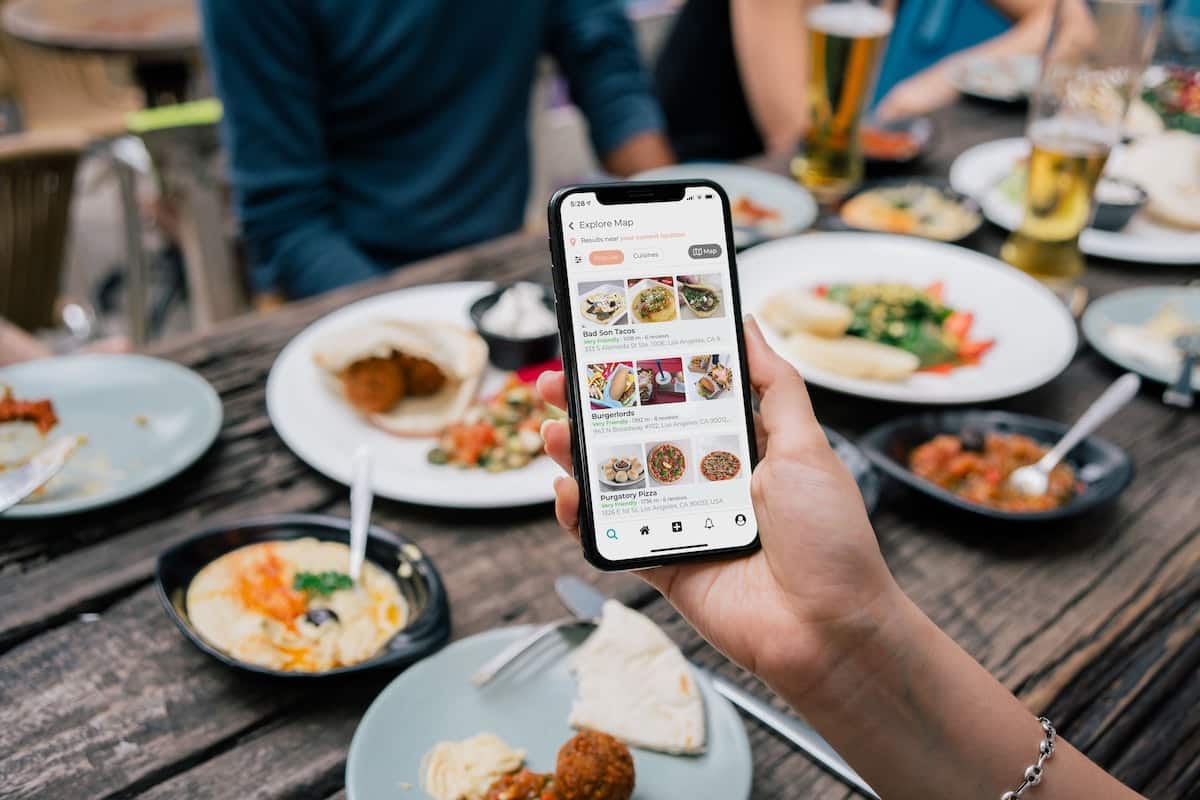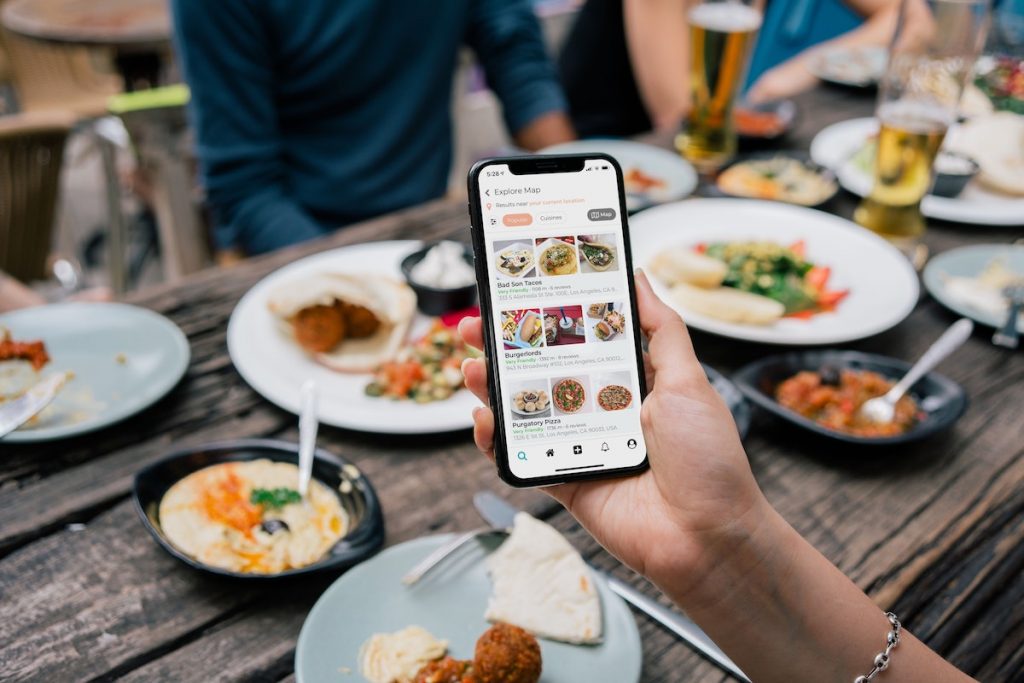 With all of the gig economy apps out there today this one is an easy one for college students to make money. All you need to have is a car or bike, in most cases. Grocery delivery services like DoorDash, Postmates, and Instacart are easy to sign up for and start making money. There are always people that are looking for a ride or looking to get something delivered.
Another great part about doing this is that you can pick your hours. If you have 30 minutes between classes you can do a ride or two. If you are only available 8-11 at night then you can work then. It is extremely flexible and you can make good money doing it.
On-demand apps are a piece of the trillion-dollar app economy that anyone can take advantage of to earn money — even college students. You probably have used popular food delivery apps or ridesharing apps — but earning with these apps is possible too.
Apply:
17. Get Paid to Watch Videos
While an internship should be your first goal, there are certainly other ways to earn money while in college. This one might just be the toughest on the list — who are we kidding, all you need to do is watch some short videos.
Given how easy it is to lose yourself in a never-ending cycle of YouTube videos, this one couldn't be easier. The catch here? The videos include ads. While they may annoy you while browsing YouTube, you also don't get paid to watch them. At InboxDollars, you do. Who wouldn't watch an ad or two if they were getting paid?
18. Blogger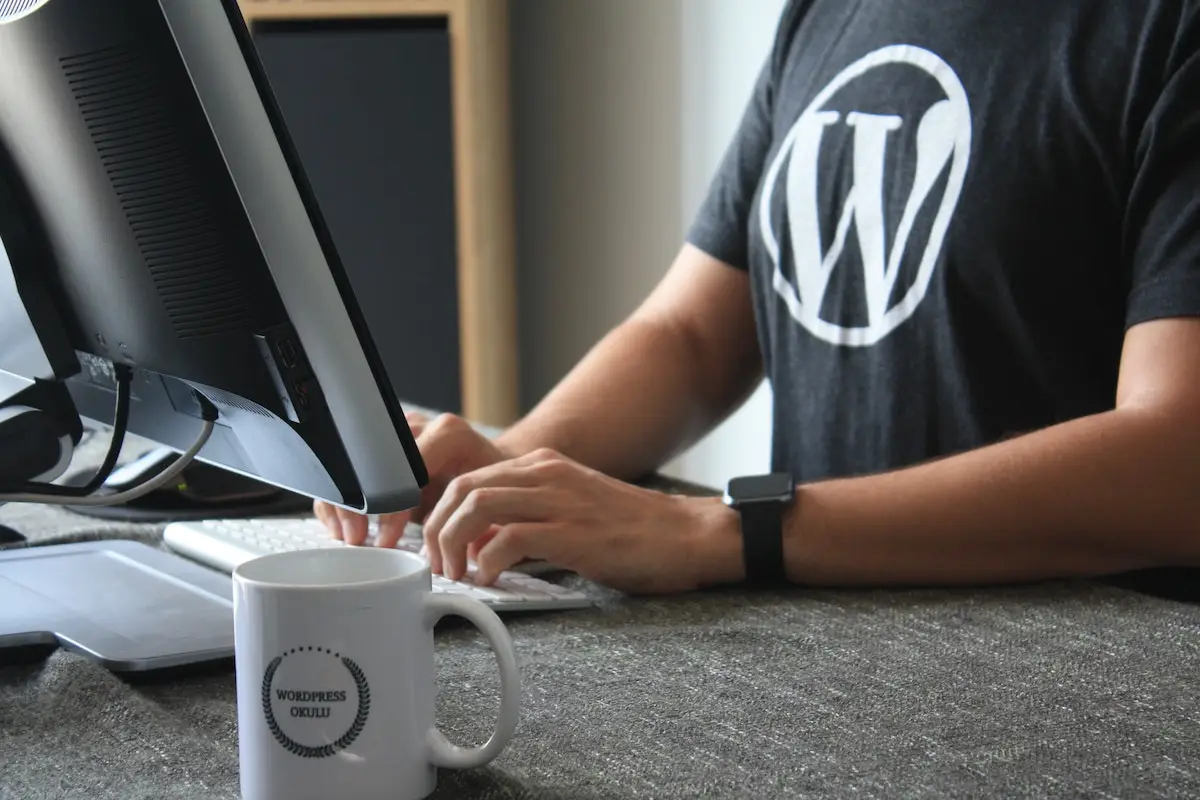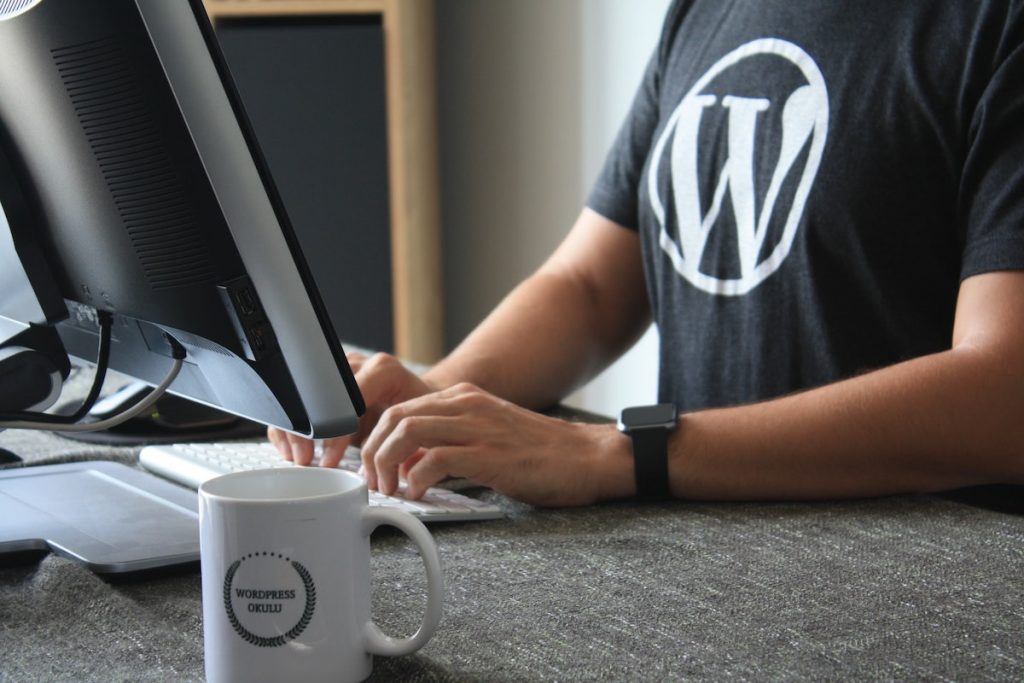 It's not too late to start a blog and start making money as a college student. Is it hard to start a blog and grow it? The hardest part is getting yourself to just do it. Once you create your blog, you'll actively work towards growing it and it'll grow to become a new passion or hobby you have in life.
If you would like additional information about setting up a profitable blog as well as making money from it (in the first 30 days), I recommend that you check out this free blogging guide.
Just remember: "Having a blog doesn't mean that every other blogger is your competition. It's not about who has the nicest photos on IG, who writes the best posts, and who has the prettiest website. There is room for everyone to become a blogger and do what they love."
19. Make Money on Your Gas Receipts
Upside provides college students so many opportunities to save money. First, it gives you 25 cents back on every gas station receipt you submit. It also shows you the best gas station deals and the cheapest gas around your college. This free gas saving app is saving users an average of $124 in a year. There is no minimum for cash outs, but a $1 fee will be made on withdrawals under $15.
How does it work? To score the best gas prices, grocery prices, and restaurant offers with Upside, all you need is your phone and your receipt. There's no limit on how much you can earn, and you can even use it with other coupons, discounts, and loyalty programs!
Claim your offer for the best gas price, restaurant or grocery offer
Snap a photo of your receipt or receipts
Profit! Earn cash back, and cash out whenever you want via PayPal, gift card or check. A true way to make money fast in college, if you ever needed one.
20. Make Money While Grocery Shopping
This is one of the easiest side hustle for college students there is (this list has a lot of them). The app you should know about is Ibotta. This cell phone app is available for iOS or Android phones, helps you make money off your grocery receipts. Yup, for real!
You use it after you go grocery shopping and use your receipt. It's basically a rebate app, so you can earn anywhere from 50 cents to $5 off everything you buy. It's not brand specific either, you can scan any brand of cheese for 50 cents off, for example. If you do regularly coupon, you can still use the app and get a rebate. You can essentially get grocery items for free if you're really into couponing.
It's free and all you have to do is scan your receipt and you'll get free money back. Best part, sign up here and you will receive a $10 cash bonus. If you already are using Ibotta, you should check out apps like Ibotta that you wouldn't even know existed.
21. Get Paid When You Online Shop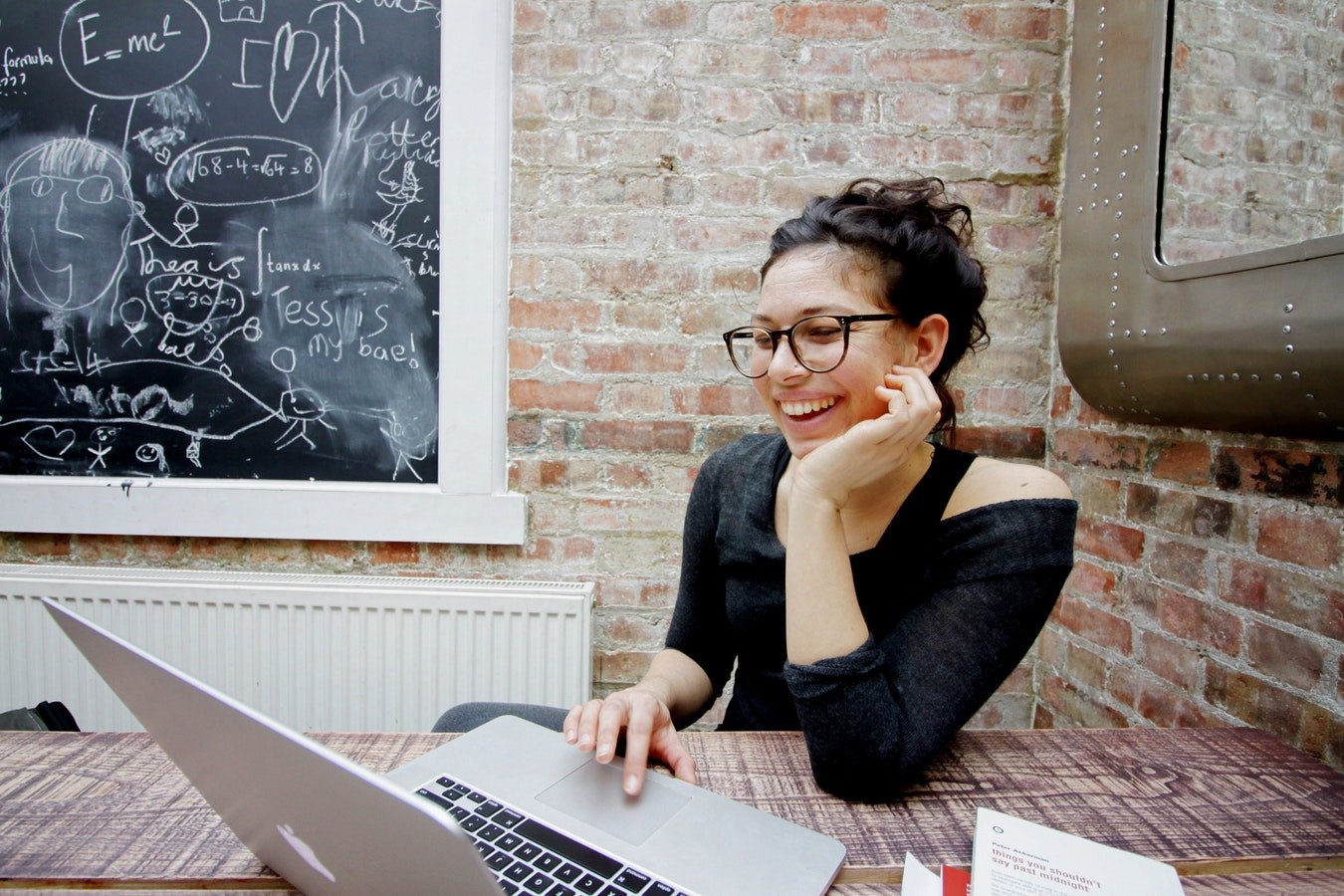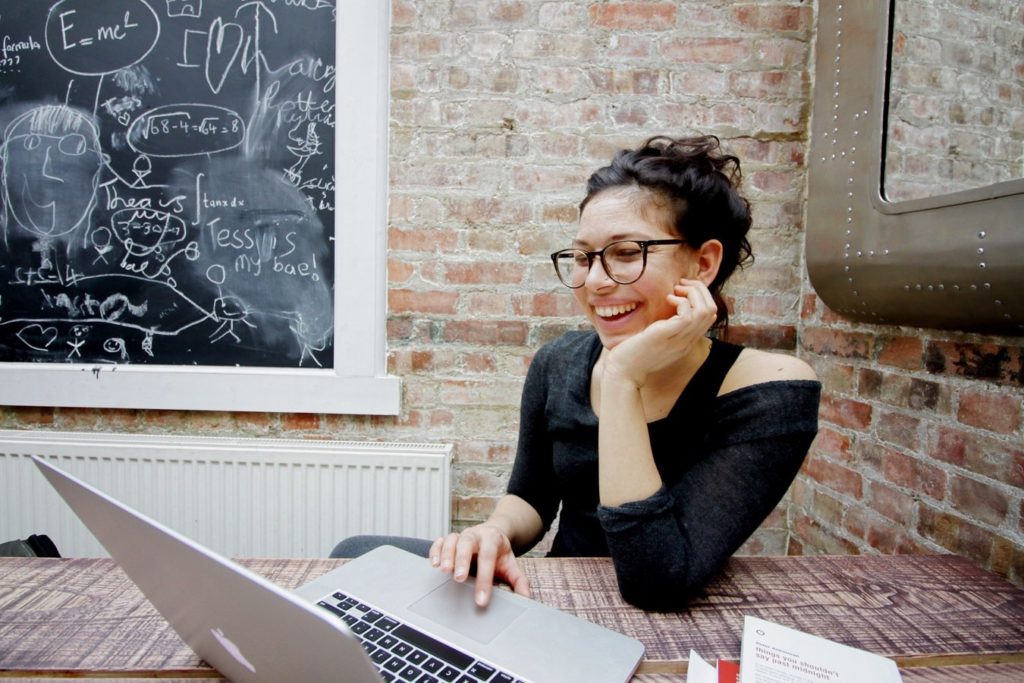 Get cash back for items you would have bought for college anyway. You can do this by shopping online with Rakuten. Rakuten is my favorite way to make money when I shop online when I was in school. Every time I shop online, I start at Rakuten and then I get cash back deposited into my PayPal account. Hello, free money!
If you want to try Rakuten, click here for a free $10 signup bonus.
22. Make Your Internet Usage Count
Register your devices and earn passive income with Nielsen Mobile Panel. Yep, it's that company that tracks TV ratings, and they want to hear from you and they give you rewards! After installing the Nielsen app on either your phone or PC, the app monitors things like the terms you use to find sites, what time of day you use them, and even how long you browse.
By participating in Nielsen research, you can improve the products and services you use online today. Nielsen Computer and Mobile Panel combines your unique internet usage with people like you to build a picture of internet behavior.
By using the internet as you do every day, Nielsen invites you to make a difference – and you can win prizes! You don't even have to do anything other than registering your computer. OK OK- I should also add….Nielsen also gives away $10,000 each month. I signed up just for the chance of 10k.
Earn rewards with the Nielsen app and earn $50+/year in passive income.
23. Check Open Class Action Lawsuits
If you use a product that's involved in a class-action lawsuit, a little online legwork could get you a cash payout. The rules of each settlement are different, but in most cases, you'll have to provide proof of purchase or product use, like a serial number or a receipt. Once you fill out your online claim form, you may have to wait a few weeks or months before receiving your payment.
Ready to Make Money in College?
College is very expensive so having a source of income is necessary. This is where part-time jobs, online jobs, or a side hustle fits the bill perfectly.
There are jobs for just about any college student and this list will help if you're keen on making money for paying off student loans, saving money, or a bar-hopping fund. If you wanted to see more online jobs for teens you can check here.
A full-time or even work from home job allows you two main things. One, to set your own schedule. Two, make some good money! Starting your first job is basically your first step towards adulthood. You are the "owner" of your money and you run the show. Our ideas below will revolve around those college students who have an entrepreneurial spirit.
Jobs for College Students FAQs
How can I make money as a college student?
You can make money as a college student through part-time jobs, online jobs, or other side hustles for students.
What are the best ways to make money online?
If you aren't a fan of the whole part-time job idea or have an 18-course-credit-hour semester right now you can look into making money from your dorm. There are jobs for just about any college student and this list will help if you're keen on making money for paying off student loans, saving money, or a bar-hopping fund.
Should you have a job in college?
College is an amazing time in a person's life. It is the first real time you are out on your own. You are meeting new friends. Learning new things. Building a foundation for your career and so on. College is also the perfect time to get started with your first real part-time or full-time job. College schedules can be quite erratic so a normal job can be difficult to maintain. This is especially true in one of the tougher disciplines like engineering or medical but it's possible.
What did you do in college to make money? Or what have you taught your children to do to make money while in college?