Plasma donation is a safe and comfortable experience that can make you some extra spending money. You might have donated your blood in the past, but nobody really pays for blood donations.
For those who opt to donate plasma, they can earn a significant amount of cash in return.
If you want to learn more about donating plasma for money, I'll list the best plasma donation centers that'll pay you well and what you should know before you donate plasma.
What is Plasma?
For those who don't know, plasma is a part of your blood. It is a kind of clear liquid containing water, antibodies, some enzymes, and proteins. It can be used for protein therapies for patients with chronic diseases and clotting disorders.
Tip: If you're not the biggest fan of needles, you can check out these other ways to make money with these 16 easy side gigs.
Who Is Eligible to Donate?
The first thing that you need to know is whether you are eligible for donating your plasma or not. Everyone who falls under the age bracket of 18-69 with a bodyweight of more than 110 pounds can donate plasma as per the general rules.
Whether you are a guy or a girl, you can sell your plasma to get paid if you pass the medical examinations. These examinations include a test for infectious viruses and screening of medical history. The standard criterion of age and weight can slightly vary in different states.
How to Make Money Donating Plasma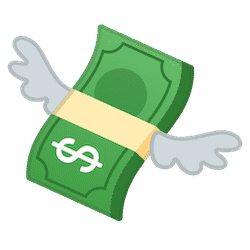 Depending upon the donor and frequency of plasma donation, the exact amount of money that one makes varies. Interestingly, you can get paid higher than the others if you find promotional offers. Several donation centers offer promotional time during which they pay more than the usual. It is done to encourage more and more people to donate.
For instance, in Atlanta, the ADMA BioCenters offer special coupons that give you an extra 5 dollars on your first donation. Similarly, people having antibody D in their plasma are paid more as it is a rare one.
How much do you get for donating plasma is a commonly asked question. Well, generally speaking, you may earn between 20 to 50 dollars every time you give plasma. The exact amount also depends on the total plasma volume that you donate. As per the FDA guidelines, the ranges include 175-400 pounds, 150-174 pounds and 110–149 pounds. High poundage means more plasma, and hence you will be able to earn more.
For making the whole payment procedure easy and quick, the majority of the donation centers pay through a debit card.
Highest Paying Plasma Donation Centers
Wondering how to sell plasma in your city?
For starters, you should know that you'll earn between 20 to 50 dollars every time you donate plasma. Ever since the financial meltdown of 2008, the cash-for-plasma business has been booming.
You can find a certified and licensed plasma center near you by visiting here. Or there are a ton of plasma donation centers all across the US. Here are the highest paying donation centers, click through to find a location near you.
There are more than 600 certified and licensed plasma centers in the United States and Europe. You can simply search for the local plasma centers and check if they comply with the state laws.  Different centers have different payment policies, and hence you should shortlist a few local ones and check out their policies before choosing one.
Take a careful look and then select the one that is more favorable for you regarding paying money. Some of the reliable options include CSL Plasma, Grifols, and Octapharma Plasma. Make sure you read reviews before going to any of the centers.
What to Expect When You Sell Plasma?
If you are selling plasma for the very first time, you should know about the requirements. You must bring the following documents.
A valid photo ID (you can bring your driving license)
Proof of your current residence (for instance, you can bring a utility bill of the past month)
Proof of Social Security Number
Make sure you have all these docs with you when you go to the center for donating plasma. Besides, you must be in a healthy condition, and for that, we suggest you avoid junk, eat healthy food and drink as much water as you can.
Donating plasma takes time more than the time taken for blood donation. As for plasma donation, blood is taken out, plasma is separated, and the rest is injected back into your body, and all this takes about one and a half hour. So be prepared for such an extended time, and you can also bring your favorite book to pass that time conveniently.
How Often Can You Donate Plasma?
From place to place, the number of times you can donate varies. For instance, if you wish to earn a high amount of money, you may donate at private centers. Most of these allow you to donate two times a week with a gap of at least one day in between.
On the other hand, if you are selling plasma at the American Red Cross, you can only donate once in 28 days. So, if you are in search of making more money, private centers are more suitable for you. You must take a break of 24-48 hours between two consecutive donations. This time interval allows your body to replace the plasma count.
When you are planning to donate plasma, make sure you drink plenty of water and avoid excessive use of coffee, soft drinks, and tea. Similarly, during the donation intervals, you should avoid the consumption of sugary and junk foods. It is also important to avoid alcohol and other caffeinated drinks for at least 3 days before you donate for the second time.
For those who want to donate more frequently, eating healthy food and drinking plenty of water is very important. You have to be fit for donating plasma.
What Are the Side Effects?
Getting money by donating your plasma sounds like a very easy option. This method is being popular among the youth these days as they get to earn some extra cash without much physical effort on their part. Usually, the college students go for plasma donation as they consider it an easy money-making procedure.
If you also think the same you must know that you might have to face some challenges as well. There are some short-term and long-term effects of plasma donation, and you must be aware of those. For instance, you may experience nausea and dizziness after donating plasma. Therefore, it is suggested to drink plenty of water for the sake of avoiding dehydration.
Also, the long-term effects include a significant loss of immunity against diseases. It means the more you donate, the more prone you become to fall sick. The reason is that plasma contains antibodies and one-time donation can deplete your body by at least 10 percent of the total antibodies that body has for fighting against diseases. Some other risks include increased veins scaring and high chances of collapsing veins.
Therefore, you must be careful. Donate plasma but don't rely on it as a source of income. Make sure you don't exceed the limit, and it would be good if you donate only once a month.
Donate Plasma FAQs
Here are some frequently asked questions from people who are interested in donating plasma locally.
Does donating plasma hurt?
Donating plasma can be compared to getting a mild bee sting. Also, you should be prepared to get a finger stick test each time you donate which checks on your protein and hemoglobin levels.
Does donating plasma have side effects?
According to Healthline, donating plasma can cause common but usually minor side effects like dehydration and fatigue. Serious side effects may occur as well, although these are rare.
Donating plasma requirements?
According to DonatingPlasma.org, plasma donors should be at least 18 years old. Plasma donors should weigh at least 110 pounds or 50 kilograms, must pass a medical examination, and complete an extensive medical history screening.
What are the health benefits of donating plasma?
According to Healthline, donating plasma does a lot of good since blood plasma is needed for many modern medical therapies. These include treatments for immune system conditions, bleeding, and respiratory disorders, as well as blood transfusions and wound healing. Plasma donation is necessary to collect enough plasma for medical treatments.
What can disqualify you from donating plasma?
According to BioTechPlasma, you can be disqualified from donating plasma if you had recent tattoos, body piercing, prolonged residency in Europe, cancer and/or other medical conditions.
How much can you make selling your blood for money?
You can expect to make $20 to $50 every time you donate your plasma.
Ready to Donate Plasma Locally?
You're not alone. Every month, thousands of people search google for "how to donate plasma" every day.
You should have had all your questions answered in this post but if you still have any questions please leave a comment below.
Good luck donating plasma for money. You can probably make $400 to $500 a month by donating plasma.
If you're not the biggest fan of needles, you can check out these other ways to make money with these gig economy apps.
Go get it!