Not sure how to start your food business? Find out what to consider, and how to make it happen with our practical 10-step guide.
Do you have a fantastic new business concept but don't know where to begin?
It turns out that now may be the best time to jump in. According to research, the food services sector is exploding, expected to reach $4.2 trillion with an annual growth rate of 3.6 percent by 2024.
Starting your own food and beverage business may appear intimidating, especially when the start-up climate appears to be bleak. According to research, 90% of new restaurants fail. The silver lining is that the remaining 10% don't.
To get you started, we've put together an eight-step beginner's guide with insider tips to ensure that you have every advantage.
How to Start a Food Business
1. Develop a business plan
Fundamentals first. Once ideas begin to take shape they transform into business plans. Your business document is a living and breathing entity, one that requires constant improvement and course correction. A business plan is merely the continuation of a business model that you adopt.
What goes into a business plan?
Model
Menu
Technology
As for ready-made templates and examples, there's a ton out there to choose from:
Restaurants
Coffee points and cafes
Food trucks
Delis
Fast food joints
Catering services
Gourmet and specialty shops
The list goes on and on.
Any aspiring business owner needs to validate their idea by putting it up against those who came before. Failed enterprises from the past provide immeasurable insight into the inner workings of the market and act as a cautionary tale for those who wish to mold a basic idea into something. Something that paves the way to an exciting future while also minimizing risks.
Because without the proper planning, how will you know how to start your food business?
Your business plan is how. Think of it as a road map; once you have one, your path to success becomes clearer. It provides an opportunity to consider how to make your food-related venture successful. A sound business plan identifies what you need for financing, how you will find a location, how you will promote your business, how you'll set up your operation and how to source the right products.
It all starts with an effective business plan that can be customized depending on how or what type of food business you are starting. The plan identifies potential pitfalls before they arise and gives guidance for overcoming them.
For this, you'll want to:
Define your target market: You may know how to start a food business, but do you know who will buy it? Create buyer personas for your target demographic and how they might discover your business.
Define your USP: Underneath every successful restaurant is a USP, or unique selling proposition. It can be price point, location, design, how you source your food…anything that sets you apart from the competition and makes customers want to eat at your joint over a competitor's.
Define your restaurant style: Now think about how you want your food business to look. Do you have a particular theme? Is it high end or casual? A full-service brick and mortar restaurant or a kiosk in the mall?
Select your food type/menu offering: What kind of food and how much do you want to sell? Will you offer full-service or counter service, and how many customers can you serve at a time?
Define your brand: Here's how to start a food business that customers will come back for. Your brand is how you communicate how your restaurant is different from the competition. Make it unique, memorable and compelling so people will know what they're getting at your place.
Once you've completed your business plan, go out into the world and test it. Find some of your target consumers and ask them about their thoughts and impressions. This might be as easy as polling a few people on the street or conducting a comprehensive market study.
If the startup is to be a restaurant or a food delivery service, it might make sense to create a menu that has a unique value proposition. There's room for experimentation since the food industry always follows suit and responds to emerging client trends and tastes. Any healthy food business ideas will most likely be met with enthusiasm from the crowd.
The gluten craze that enveloped the word in recent years illustrated an interesting point — people (and any target audience, by proxy) become increasingly concerned with their health. Veganism has become a trendy lifestyle and statistically speaking, it's a massive market. There's also the trend of lesser meat consumption. It does not necessarily mean that meat will disappear from menus, however. It will still remain the #1 item in the list small food business ideas.
Even though public opinion can be swayed, some things are not likely to change — the people crave for customization and the seed stage of a startup is a terrific point to research dietary inclinations.
It became the norm for people to expect a flexible menu that be adapted by them any way they see fit. Low-scale businesses can scale amazingly well as far as menus are concerned. These include such establishments as bakeries, chocolate parlors and waffle spots.
3. Use technology-based solutions
While traditional brick-and-mortar businesses will still have their place, the symbiosis of tech and food is likely going to make a splash in the future. Startups are not like about innovation, and with the looming automation on the horizon, the food industry and traditional IT are to intersect.
Already there has been a steady shift in businesses going online since it's an amazing marketing channel, and pretty much every retail outlet has online presence of some sort.
One example of an online business that carved out a niche for itself would be Blue Apron. The number of Americans who cook is on the decline due to busy lifestyles, and services such as Blue Apron create a welcome alternative for people who still want to cook, but don't have the means to do so often. On top of that, some of its target audience are also people who like the novelty of cooking something they haven't tried before. Basically, it's like assembling Legos in food form and it's healthy.
Some businesses don't even operate on a B2C basis, but rather have moved in to B2B. The example of this would be McDonald Paper, a restaurant supply marketplace for business owners and enthusiasts alike.
And there's an important lesson here. Not all startups in the food industry have to revolve around food.
4. Secure your financing
The food industry is notorious for high startup costs, not to mention how expensive it can get once you factor in the nutritional value of what's served. There are several ways how to finance a business and we're going to use this opportunity to go over some of them.
Fortunately, there are a number of alternative methods to obtain financing for your new business:
Get a business loan
Turn to family/friends
Find outside investors or bring in a partner
Use crowdfunding
Get government aid
Remember, it's likely to take years before you generate your first profit, and your cash will be tight at first. Don't jump into any sort of financing agreement without carefully reading the fine print.
If you have no idea where to begin, you can use a simple tool like Fundera that can match you up with a lender who can give you a small business loan.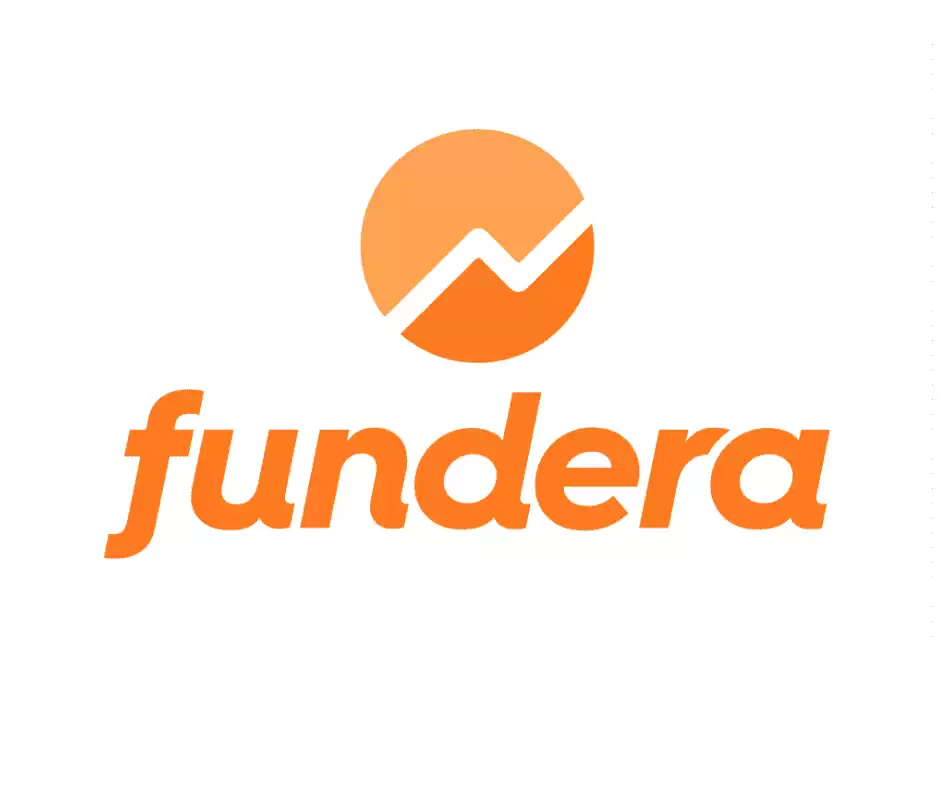 Fundera: Compare Your Best Small Business Loan
You tell Fundera who you are and what you're looking for, and it does the rest. Includes over 100 business funders. Fundera offers a range of products, including merchant cash advances, short-term loans, lines of credit, medium-term loans, SBA loans, equipment loans, invoice financing, and personal loans (that can be used for business).
APPLY NOW
5. Choose your location
There are several factors how to start a food business in deciding where to put your new venture. The most obvious one would be proximity to existing businesses — there's no point in setting up shop in the middle of nowhere if you can find adequate foot traffic in an area with heavy saturation.
Another important aspect that is often overlooked is how accessible it is to your target audience. This ties into the food industry quite well, since how people are feeling on any given day can affect how likely they are to go on a shopping spree.
For example, if someone was working long hours and didn't have much time left for cooking or eating out, they might be more inclined to go to a grocery store and just eat at home.
A nice bonus is how your location can affect how much you'll pay for real estate, how much it'll cost to make your menu full of healthy, high-quality food, etc. For example, staffing costs are likely to be lower in areas with heavy saturation of individuals who need jobs, so it's a win-win situation.
6. Design the layout of your space
You don't have to be an interior designer to come up with how your food business will look like. That said, it might help if you know how the place is going to operate.
For example, how people are going to line up? Will they go through their order at the counter before sitting down somewhere? Will there be a bar with stools so patrons could eat there, or how is it going to be laid out?
If you're just starting out and trying to save money, how about repurposing an old space? As long as the layout isn't too complicated, this can be a great way how to start a food business on a budget.
7. Choose your suppliers carefully
When it comes how to start a food business, the industry is literally filled with suppliers of all kinds. This means there's little excuse for not finding what you need.
However, how do you know that your supplier is going to give you a quality product at a competitive price? That's where doing your homework comes in, and how you should always ask how to start a food business?
For example, how long has the supplier been around and how does their service rate among other companies that provide the same product or services? How about feedback from existing customers — how do they feel about how this supplier conducts their business?
Where should you begin? Check out wholesale retailers, local farmers markets, F&B conventions, or get recommendations from other chefs. Google is another good place to look.
Look for a reputable vendor with an excellent track record of delivering high-quality items and rotas of successful collaborations. When it comes to food suppliers, be sure to inquire about their shipping schedules and food safety procedures. Also, go local – they usually provide fresher ingredients.
8. Get your licenses and permits
First of all, do some research on how you can get licensed and how much it's going to cost. Check with your state's department of health or search online for information that suits your needs.
You'll likely need state and local health department licenses no matter what state you are in.
Verify that you follow all of your local health and safety regulations and food laws. Just keep in mind that some licenses may take months to receive.
It's also worth mentioning that you'll want to start an LLC or corporation for your business or stick with a sole proprietorship, get the proper business banking accounts, create an EIN, and start a website/blog.
9. Start hiring your employees
So how do you go about hiring the right people?
First of all, how are you going to staff your kitchen and front of the house? What type of skills does each position require? Do you need somebody with experience or someone who has potential?
No matter how small your company is, it's important to post your job openings in the appropriate places.
Start by posting your job openings on social media sites like Facebook, Twitter, Instagram and Linkedin. You should also put up physical flyers around town so you can reach people who are not online but still want to work for you.
Make sure you have enough workers for each task and that you plan ahead for shift changes and backups in case of sickness or vacations.
Look for people who have experience and a good track record, as well as those who are quick on their feet, multi-task well, and are efficient. All of your employees should be able to function efficiently under pressure, and customer-facing workers should have outstanding social skills.
When it comes to employee recruitment, you can never be too cautious — so do your homework. Make sure to conduct several face-to-face interviews and contact their previous employers.
10. Advertise your business
Before you open your restaurant, you'll want to do a lot of advertising so that your local community is aware there's a new place to eat.
While word of mouth is still the greatest type of promotion, here are a few more options for how to announce your new business:
Build a great website: Before your doors open, you should have a well thought out website that features information about your business. A site doesn't have to be elaborate, but it does need to explain what makes starting a food business unique and how customers can find you.
Get social: Social media sites are an excellent vehicle for starting a food business because they make sure that it's easy to navigate and includes all of the key information, including your opening times, menu, a booking engine and if/how you cater to special requests. You can also put an ad in the local newspaper.
Host a soft opening: You can invite a select group of customers or friends and family members to try the food you plan on offering at your restaurant. This gives you a chance to iron out any kinks with your menu, as well as discover how many people will actually come through the doors.
Offer promotions to new guests: For the first month of starting a food business, you may want to have some promotions in place. These are designed to get people into your restaurant and become regulars at your starting a food business restaurant.
By following these tips on starting a food business, it will be an easier process than most people realize. However, starting any small business is never an easy task. At the end of starting a food business, all that matters is that you are happy with how it went and pleased with your new venture!
Starting Out in the Food Industry: Startup Ideas and Innovations
All businesses begin with an idea and it doesn't have to be fleshed out from the beginning. It doesn't even have to be good at all, since all it has to do is lend lead to something that will become good through countless revisions and iterations.
Operating in the food industry can be harsh even with the rise of food delivery apps. According to Neil Patel's Forbes article, roughly 9 out of 10 startups fail. It's a death valley out there, but can a good idea survive? Can a new startup emerge and endure despite the severe competition?
They can and that's what's great about them. They don't share the limitations of conservative and proven business models. This here is a theoretical rundown of startup trends and innovations for potential business owners and those interested in the industry.
Parting thoughts
Startups are the driving force of innovation and a lot of innovation currently takes place. Food business ideas with low investment can become the next big thing. What we will be eating will most likely be shaped by small-scale players which are only now making their first steps.
Good luck and I hope these ideas helped you if you are thinking about starting out in the food industry.