In recent years, more people have chosen to become full-time gig workers. It's increasingly common for independent workers to support themselves entirely through online work, ridesharing apps, and the topic of today's article – delivery app jobs.
As the most-used food delivery app in America, many people turn to DoorDash when they start making deliveries. It has a lot of advantages, after all. It's available all over the country and provides the flexibility many gig workers crave.
However, dashing from one restaurant to another requires a lot of time and gas money. It can leave you wondering, "Is this worth it?" In this article, you'll learn what it's like working for DoorDash, how much you can make in an hour, and how DoorDash measures up to other apps.
What is DoorDash?
DoorDash is an online ordering and delivery platform that's operational in the U.S., Canada, Australia, Germany, and Japan. It's best known for restaurant food delivery, but the company also offers delivery services from other merchants like pet stores, convenience stores, and grocery stores, among others.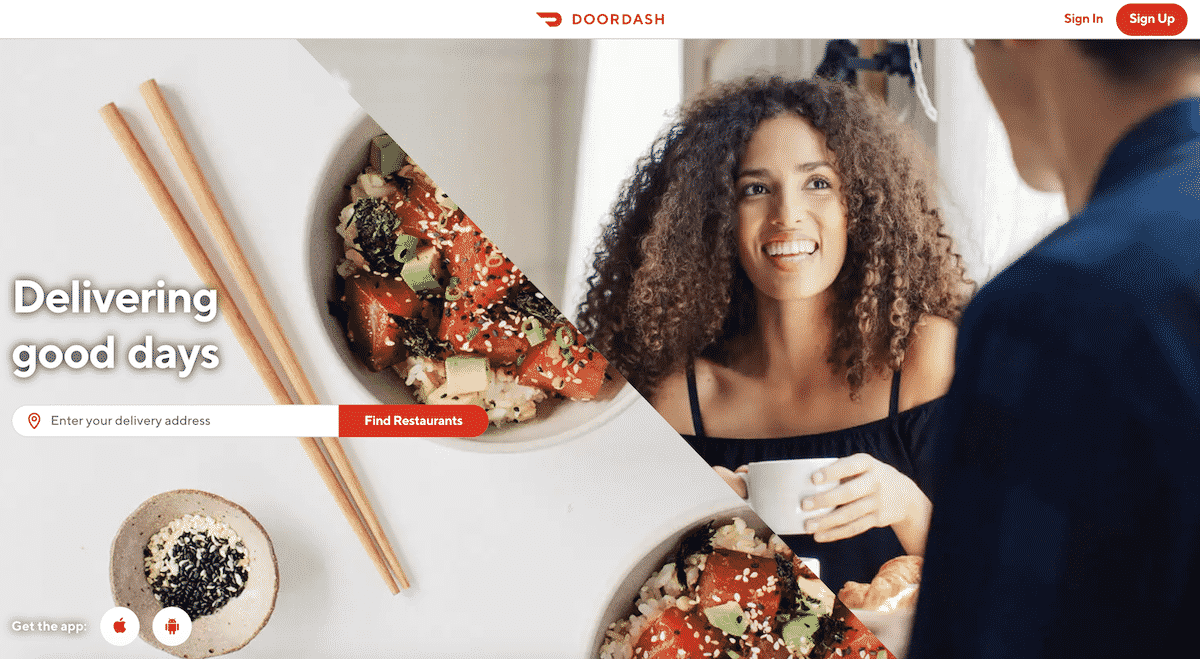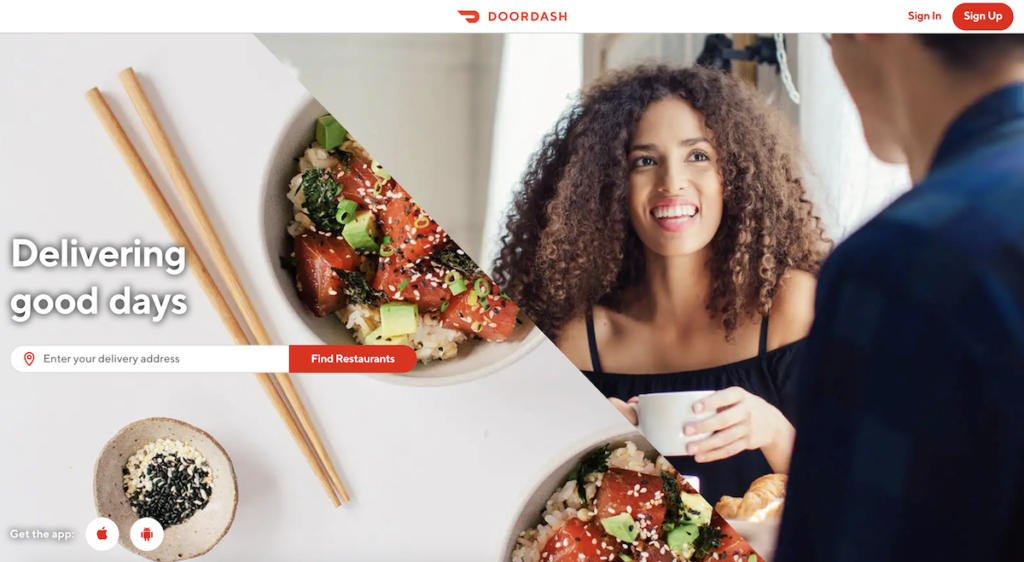 DoorDash is the most successful meal delivery service in the U.S., with a 59% market share, according to Bloomberg Second Measure.
In addition, it has the largest average quarterly sales per customer as of Q1 of 2022, with each customer spending an average of $323 within this period. In a nutshell, customers spend more on DoorDash than any other food delivery service. 
As a Dasher (DoorDash delivery worker), you'd be responsible for picking up customers' orders from restaurants and grocery stores and delivering them.
You can pick your hours plus work in any location, allowing you the freedom to dictate how much you earn and the flexibility to work where you see fit.
Flexible hours & great pay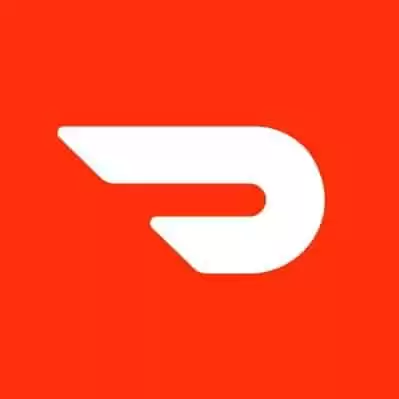 DoorDash Dasher
Flexible schedule
Keep 100% of customer tips
Choose which orders to accept
Peak Pay and hotspots make it easy to maximize your earnings
Become a Dasher
Is it Worth It Working for DoorDash?
Besides the freedom to choose when and where you work, DoorDash also promises Dashers a decent wage.
Many people wonder how much you can make with DoorDash in a week?
Well, the company has three ways you can earn money that'll add up to your total earnings. 
For starters, the payment for Dashers varies based on various factors such as the delivery service options you offer, the duration of your work hours, and the peak periods.
Secondly, Dashers get to keep 100% of their tips, meaning more money in their pocket.
Finally, Dashers can earn more through challenges and bonuses by making deliveries during peak hours or meeting specific delivery targets.
Considering these factors, the compensation for drivers can vary significantly, based on factors such as the number of hours worked, the volume of deliveries completed, and the locations covered.
Factor in tips, bonuses, and challenges, and you can see that your earnings can rise significantly.
This makes DoorDash a viable and worthwhile side hustle for men and women.
Of course, as with any other gig, how much you make is dependent on the amount of planning and effort you put into the job.
The good thing is that DoorDash offers a good starting point and there are a few DoorDash hacks to use to earn a bit more.
To sign up as a Dasher, you'll need to meet these requirements:
You must be at least 18 years old to apply
Own a car, bike, or scooter
Have a valid driver's license and vehicle insurance in compliance with local legislation
Have a social security number (only in the U.S.)
Pass a background check
Flexible hours & great pay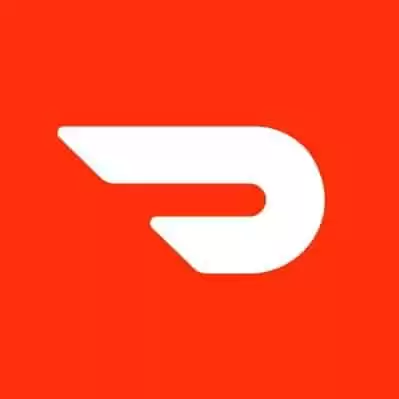 DoorDash Dasher
Flexible schedule
Keep 100% of customer tips
Choose which orders to accept
Peak Pay and hotspots make it easy to maximize your earnings
Become a Dasher
What Is It Like To Work For DoorDash – A Day On The Job
Now that you know what DoorDash is and the pay rates they offer, it's time to get into how it works.
Here's a step-by-step guide on how you'll be handling service requests as a Dasher, from accepting an order right up until delivery.
1. Order acceptance and planning
As soon as you're approved to work for DoorDash, you can sign in to the app and begin working almost immediately.
There are two ways you can receive work. One is by accepting orders as they come, while the second option is by scheduling shifts beforehand. It is important to note that your success on DoorDash is highly dependent on your ability to act fast.
To accept orders as they come, simply log in to the DoorDash app and select Dash Now. This allows you to view and select incoming orders, giving you the opportunity to start earning in next to no time.
The Dash Now option is only available when there's work available in your area and not enough Dashers. In the event that there are enough dashers in the area, the Dash Now option will not be available. This means you have to be quick and strategic in how you choose to work.
Scheduling shifts prevents you from not having work. This is an excellent opportunity to plan ahead and slot yourself in for peak hours which will give you the chance to earn more money.
Act quickly by setting your hours well in advance to avoid missing out on key time slots. Once there are enough Dashers for a particular time slot, it is no longer available to others.
2. Pickups and order payments
DoorDash will send you orders once you're on a shift or while using Dash Now. You have a 45-second window to view and accept the order.
Once you've accepted the order, proceed to the restaurant or grocery store indicated in the order. You can use the DoorDash app and GPS to help you find your way there.
Once you get there, confirm your arrival and when you pick up the order. This lets DoorDash and the customer know that you're on the way to make the delivery.
Orders are usually paid in advance by the customer, but DoorDash gives Dashers a debit card called a Dasher Red Card once they're hired, which is used to pay for particular orders. Money is deposited in the card by DoorDash when needed; hence dashers are not required to load it up with their own funds.
Orders that need to be paid for at the pickup point are indicated as "Pay with Red Card" or "Place Order."
The next step is delivery.
3. Delivery
Once you make a delivery, you have to verify it in the DoorDash app to end the order and receive new ones. Verification includes documenting where you leave the food and a picture.
The delivery process is pretty straightforward, and you rarely encounter any problems. However, here are a few tips to make sure everything runs smoothly:
Double-check your order before you leave – There's nothing worse than delivering the wrong order. Therefore, confirm that everything requested in the order is present before leaving the grocery store or restaurant.
Adhere to instructions – Delivery instructions can sometimes be specific, and it's essential to follow the steps indicated by the customer. This could be leaving the items in a certain area or using a door code to allow entry into a building. Whatever it is, be sure to follow instructions.
Keep hot & cold items separate – How you deliver items is just as important as how well you follow instructions or how fast you make the delivery. It's crucial to keep hot foods hot and cold foods cold. Therefore, separate the two and keep them insulated.
Follow alcohol delivery guidelines – Alcohol delivery works a bit differently. You have to check the customer's I.D. to confirm they're 21 or older. If you're unsure, you can opt not to deliver the alcohol and contact Dash support. You'll then have to return the alcohol where it was purchased.
Be conscious of time – In case a customer is unavailable at the delivery point, call and text them through the app. If there's no response, indicate that they're unavailable in the app. This will start a countdown clock. If there's still no response within a few minutes, you can leave the food there as long as it wasn't marked for 'return' if delivery was unsuccessful.
Pros and Cons of DoorDash
Working for DoorDash has its benefits and shortcomings. Let's take a look at some of these factors.
Pros
It has a higher hourly pay than the minimum wage.
You can create your own schedule.
You're free to choose the frequency of payments (instant, daily, or weekly).
You can enroll using different modes of transportation (car, bike, or scooter).
Cons
Vehicle maintenance (gas, insurance, and repairs).
As an independent contractor, you're required to report your earnings and pay self-employment taxes accurately.
There's a cap on hourly pay and no room for long-term growth.
You may have to sacrifice your weekends and evenings to capitalize on peak hours when there's a higher demand.
DoorDash Vs. Other Gig Economy Jobs (Which Pays the Most?)
By now, you already know that DoorDash is a viable way of making above minimum wage rates, but you might still be wondering how much can you really make on DoorDash?
To put it into perspective, here's how it stacks up against other food delivery apps.
Earn around $500 per week
Our pick for best gig app
Uber Eats and DoorDash are largely similar in how they operate, but there are a few differences.
For one, order requests are displayed differently on both apps. While Uber Eats will display the miles, delivery time, and expected earnings, including expected tip, DoorDash will be more vague, only displaying the expected minimum earnings and no clear indication of miles you'll cover. Some Dashers have complained that they'll cover more miles than originally indicated in some instances.
Secondly, order requests from DoorDash are limited to a tight geographical area, meaning customers have to work with stores and restaurants closest to them. This makes it easier for dashers to get around.
In addition, DoorDash orders are more likely to have a bonus included. In comparison, Uber Eats covers a wider geographical area and allows customers to make larger orders. But tips might be lower than expected.
Finally, DoorDash has a smoother process for contacting DoorDash driver support compared to Uber Eats, which can be annoying at best. Furthermore, reporting a restaurant or store is closed is easier on DoorDash, and you can receive partial payment. In comparison, Uber Eats it's more challenging and, for the most part, not worth the hassle.
All in all, as much as they have their differences, they're both fantastic services to drive for and offer similar pay. You can opt to have the two and work with whichever offers more work at any given moment.
DoorDash Vs. Instacart
Instacart and DoorDash are similar in that they're both food delivery apps, but they differ in that Instacart focuses more on groceries while DoorDash is primarily for restaurant meals.
So is Instacart worth it? Instacart offers two job opportunities — an in-store shopper or a full-service shopper. As an in-store shopper, you'll be brought on as a part-time employee and only shop and prepare orders for delivery.
This role does not involve delivery and the maximum hours you can work in a week is 29 hours. The average pay, according to Glassdoor, for an in-store shopper is $14 per hour.
As a full-service shopper, you'll be an independent contractor tasked with accepting, preparing, and delivering orders. You'll also have more flexibility with your time and can set your schedule.
Orders have a base pay of $7 – $10 and include a payment and tip estimate. According to Glassdoor, full-service shoppers make an average of $15 per hour, not including Instacart tips.
The average base pay for both Instacart and DoorDash drivers is similar. However, Dasher's pay varies when you account for tips, bonuses, and promotions.
Earn around $500 per week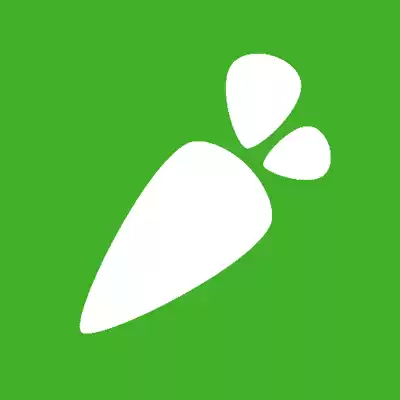 DoorDash Vs. Shipt
Shipt is a grocery delivery service in direct competition with Instacart. It has a few perks compared to DoorDash, like listing a couple of order requests that allow you to choose the highest-paying ones, a more flexible scheduling feature, and a lower instant payout fee. 
However, Shipt driver ratings can significantly impact your earnings which is a stark contrast to DoorDash. The lower your rating on Shipt, the lower the earnings you'll make since you won't get a lot of order requests.
DoorDash drivers can't go below a 4.2 rating, or they'll be dismissed, but their earnings are not impacted as much as Shipt drivers. 
Shipt states that their shoppers can earn upwards of $22 per hour, but in general, DoorDash has more stability and frequency of orders allowing drivers to make more than on Shipt.
In addition, it's more popular, thus having more customers. Add in orders placed during peak hours, and it offers a higher earning potential. 
Is DoorDash Worth it After Taxes?
The bottom line is that DoorDash can still be profitable after taxes. However, since you'll be filing as an independent contractor, you have to keep track of your business expenses to claim deductions. This lowers your tax bill and allows you to maximize your profits.
Filing self-employment tax can be complicated as DoorDash doesn't withhold any taxable income. Therefore, it's important to know how to file accurately.
In a nutshell, if you made under $12,550 in the previous year, you'll have to pay around 15.3% in FICA (Federal Insurance Contributions Act) tax to contribute to Social Security and Medicare. There's no income tax.
You'd also pay state income tax if your earnings were above $12,550.
This could drive your taxes from 25 to 30%. 
Hence why it's essential to take full advantage of tax deductions, which may include:
Gas
Parking fees
Vehicle maintenance and repairs
Vehicle accessories
Vehicle insurance, inspection, and roadside assistance
Tolls
Delivery gear
Here's a quick guide on how to file your taxes as an independent contractor:
If you made at least $600 in the previous year, you'll receive and fill out a Form 1099-NEC from DoorDash.
Then you'll fill out a Schedule C form to record your profits and losses and use a Schedule SE form to calculate the tax owed on your overall earnings.
Finally, you'll fill out Form 1040 to file your income tax and attach the Schedule C and Schedule SE forms to it.
FAQs
Is DoorDash worth it after gas?
Considering you'll be able to deduct gas from your taxes, DoorDash can be worth it. Additionally, vehicle maintenance and repairs are deductible, meaning you'll be able to account for any wear and tear.
Is DoorDash worth it as a side hustle?
DoorDash has the largest market share among food delivery apps, making it a great side hustle and gig economy app. There's a higher probability of receiving consistent work on the app due to the volume of orders made.
Is DoorDash worth it after taxes?
Yes, Doordash is worth it after taxes. However, you have to be keen on tracking your business expenses to be able to claim deductions. This will ensure you lower your tax bill and keep a higher chunk of your profits.
Is DoorDash worth it for restaurants?
Restaurant owners can benefit a great deal from using DoorDash. It's among the most popular food delivery services, making it ideal for expanding its customer base.
Conclusion
Finding a worthy gig job can be a tedious and sometimes unrewarding task. Luckily, with DoorDash, you don't have to worry about getting the short end of the stick.
You get a decent wage and get to choose your own hours. With consistency and effort, there's potential for increased pay. 
It's important to note, however, that there can be periods of little to no work, so to make up for it, it's best to have it along with other food delivery apps like Uber Eats, Instacart, and Shipt.
Flexible hours & great pay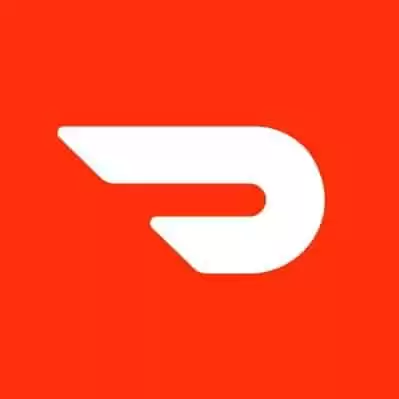 DoorDash Dasher
Flexible schedule
Keep 100% of customer tips
Choose which orders to accept
Peak Pay and hotspots make it easy to maximize your earnings
Become a Dasher