We often associate owning a car with freedom and independence. After all, it's nice to know you can jump behind the wheel and go anywhere you want.
At the same time, not everyone has access to a car. In fact, 2020 U.S. Census Bureau American Community Survey data shows that under 10% of American households don't have access to a car at all.
The reason you might not have access to a car doesn't necessarily matter. What does matter is that you take advantage of what you've got in front of you to make ends meet.
The good news is that you can still make money, even if you don't own a car. Our guide includes everything you need to know about how to make money without a set of wheels, including inspiring ways to take what you do have and make it work for you.
Some of the ways to make money without a car don't even require that you leave the house. The majority of them give you a chance to make money on your terms, so you don't have to join the daily grind.
Are you ready to learn how to make money without a car? Let's get started!
The Costs of Owning a Car
For many of us, the first time we need to figure out how to raise money fast comes right after we pass our driving test. Once we have that independence, we want to exercise it.
At the same time, the many costs associated with a car can set you back financially, sometimes beyond your limits. For example, when you own a car, you'll have to pay for:
Registration
Insurance
Fuel
Repairs and maintenance
Parking or storage
These costs can quickly add up each month. Many families find it too expensive to keep a car, whether or not they actually need one.
16 Ways to Make Money Without a Car
Despite what you may think, some of the best side hustles don't require you to own a car. If you want to find out how to make money without owning a car, take a look at the following to get those mental wheels turning.
1. Become a Tour Guide
Gig economy apps are great for renting an Airbnb or participating in a car-share program, but they can't replace the human connection. If you want to earn money without a car, think about becoming a tour guide for the city you live in.
The idea is that you can get together with visitors from other states and countries and give them an insider's view of the area. From local activities and restaurants to where to stay overnight, your tour guiding skills can help you give someone a memorable experience.
Becoming a tour guide can be exciting, especially if you love to meet new people and know a lot about the area. Plus, you can set your schedule and market your services how you want to, with or without a vehicle.
In fact, you might find you'll earn more if you partner with local business owners in the area. If their restaurant, shop, or service makes your tour, the publicity you bring could be well worth the investment.
The best part about becoming a tour guide is that you can do it from practically any city in the country. Even if you aren't a native, you can still talk about your first memories of the area and what struck you the most to help your clients create memories of their own.
Looking for inspiration? Check out tours listed on Airbnb to see what you can include in your very own tour.
2. Blogging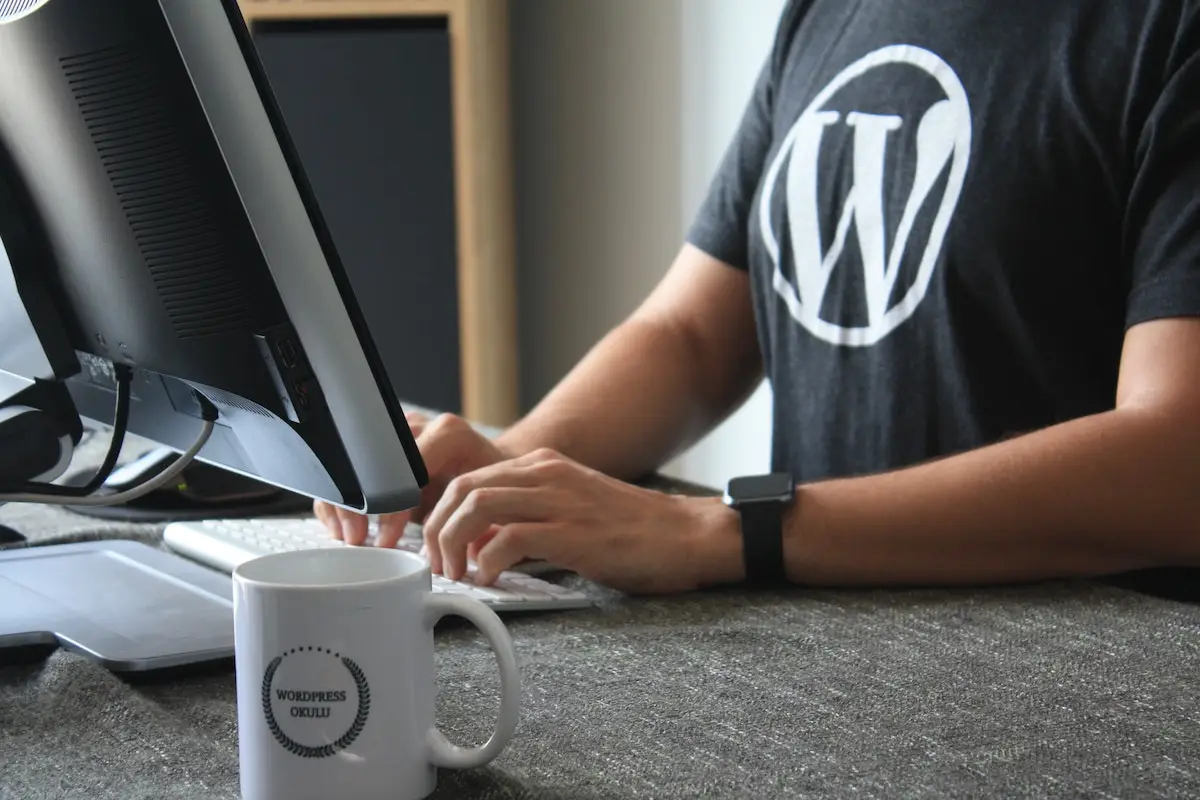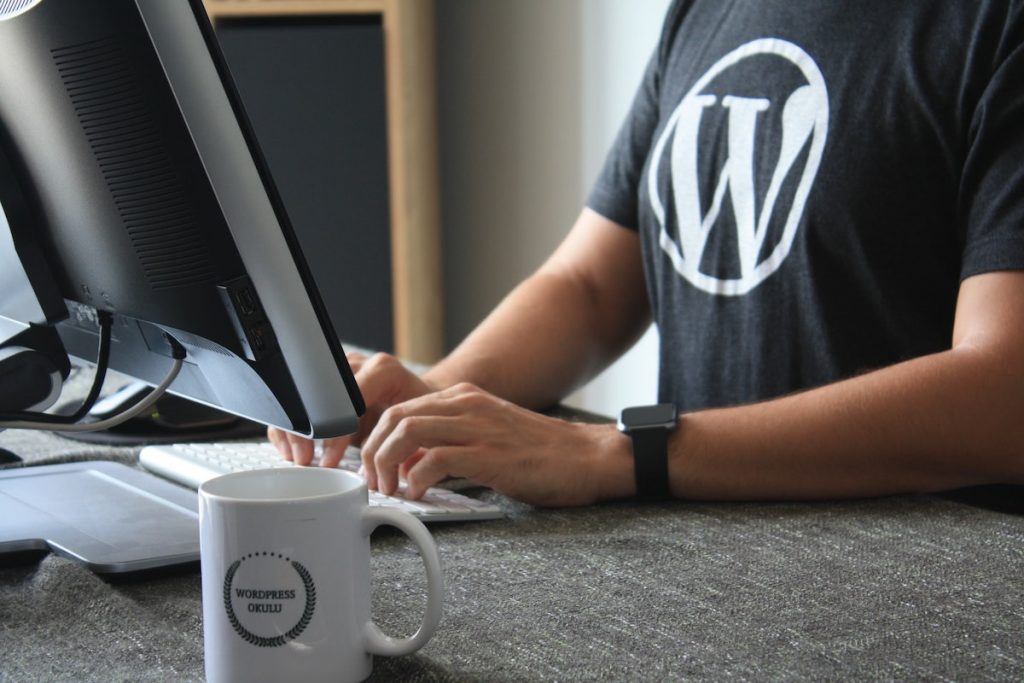 Creating and maintaining a blog is one of the easier side hustles for teens, especially those who are passionate about a topic they can also educate others on. The beauty of a blog is that you can write about whatever you like and connect with others who share the same passion.
These days, it's easier than ever to start a blog. All you need is a computer, an internet connection, and an email address.
Many bloggers earn money by participating in affiliate programs and running ads. Search engine optimization (SEO) plays a large part in how high your blog ranks compared to others in your niche, but even a domain name can be affordable with the right wording.
Creating a blog with Bluehost is a simple process that can be completed in just a few steps. Bluehost is a popular web hosting provider that offers a variety of plans to suit different needs and budgets.
Earn around $1,000 for every 30,000 page visits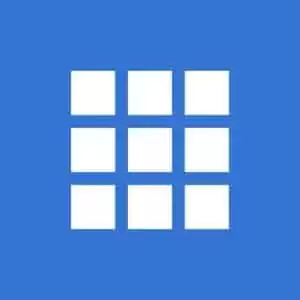 Bluehost
Affordable hosting plans from $2.95/month
Top-notch 24/7 customer support available
Free 1-year domain, CDN and SSL cert
Website builder tool with 300+ templates
Start a Blog
3. Create a YouTube Channel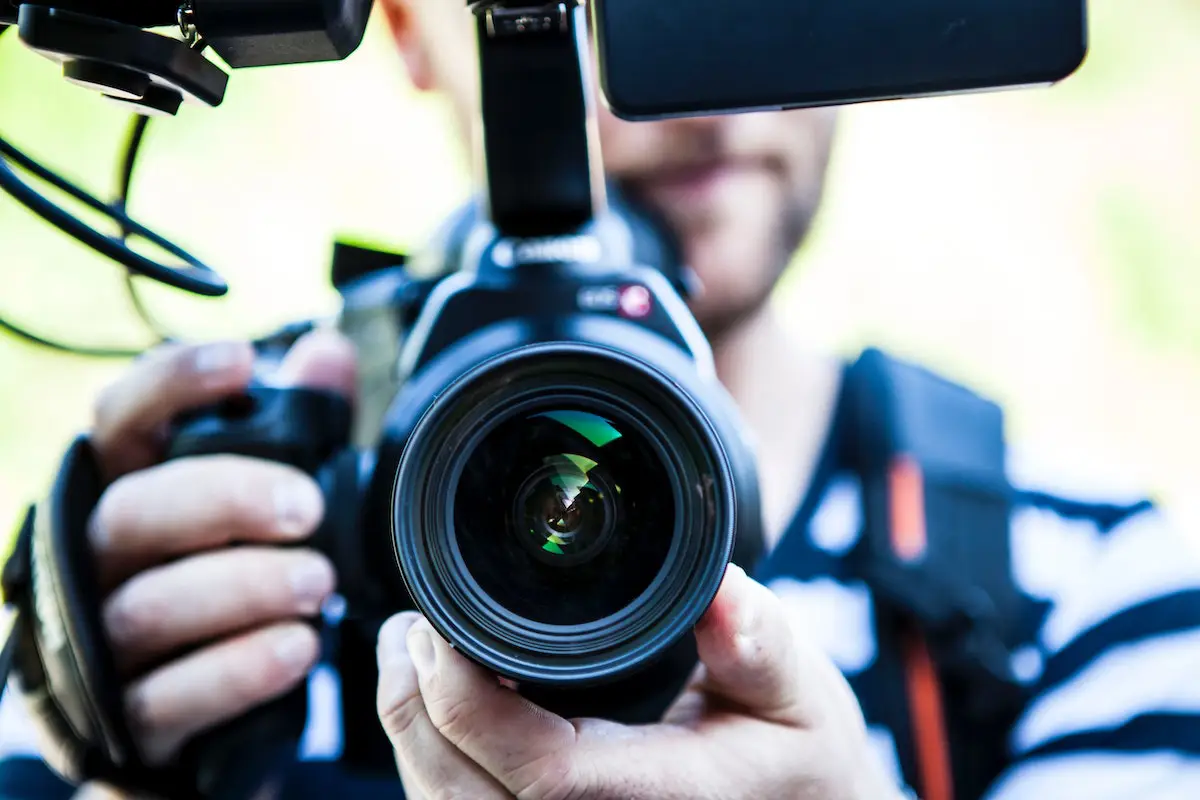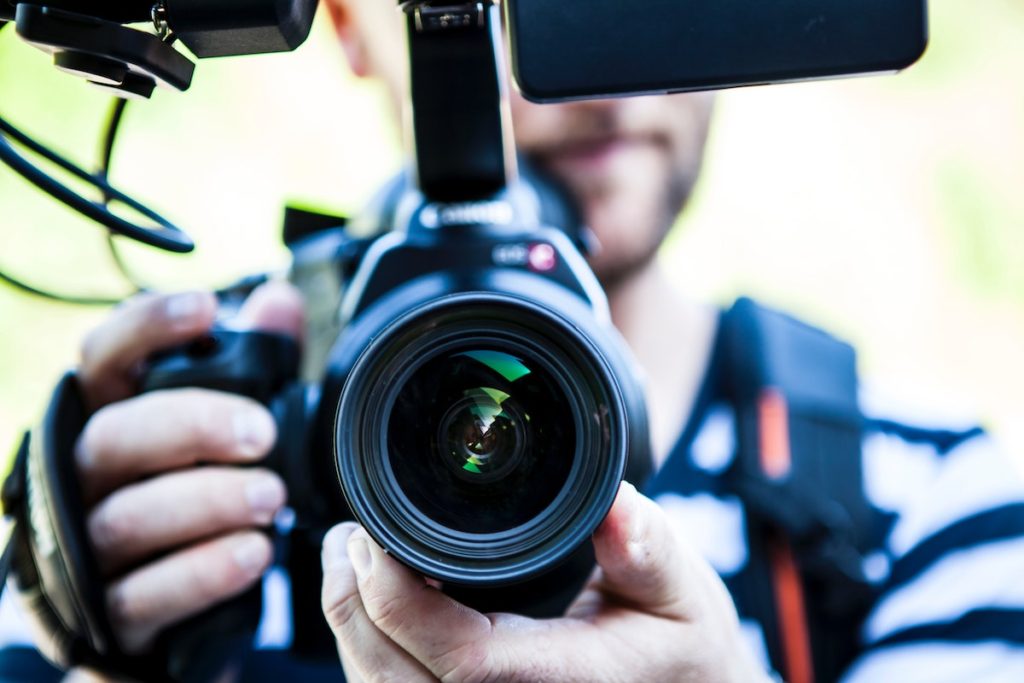 If you've ever wondered, "How much does YouTube pay?" you're not alone. Many YouTubers find it harder to make it big these days with all the social media hype, but it is still possible.
Like with a blog, you can use your new YouTube channel to talk about, show, or even teach whatever you want. Plus, you don't have to worry about a set of wheels when it comes to clocking in for work.
YouTubers also make money through ad revenue and affiliate marketing. Believe it or not, some brands will pay big bucks to get in front of a large following, especially if your target niches align.
Posting videos to YouTube is often considered passive income because once you upload the video, you don't have to do much after that. You can certainly respond to comments and even post follow-up videos, but those actions are not required to make money.
Again, you don't need a lot (including a car) to get started with YouTube. All it takes is dedication and persistence.
4. Find Local Gigs for Cash
Finding same-day pay jobs in your area can help you make quick cash, even if you don't have a car. While some jobs may be further away than walking distance, you can always hitch a ride with a friend or family member or jump on your bike and get some exercise along the way.
Many local gigs for cash include picking weeds, mowing lawns, shoveling driveways during the winter, or helping out your neighbors. Many of these jobs are manual labor but they don't have to be as you can even rent out your space with Neighbor.
Our Pick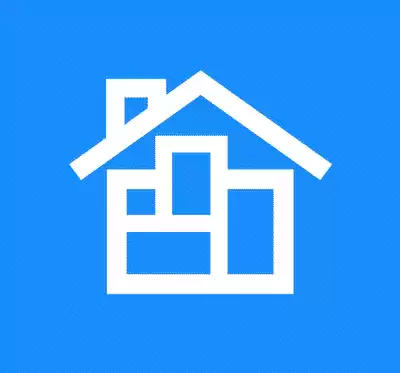 Neighbor
Ready for an easy side hustle? With Neighbor, you can earn passive income by renting unused space in your home, garage, or property.
Features:
Earn up to $600 per month renting a garage

48 hours to screen potential renters

Get 1 payment at the end of each month

$1 million free coverage for hosts
Get Started
Our Review
If you are younger, you can use these local jobs as experience to put on your resume and applications. Some clients may even be willing to speak on your behalf as a reference should you need one.
5. Food Delivery Via Your Bike
If you have the balance and desire to ride your bike and deliver packages for money, you've got it made. You can also deliver food to hungry people in your neighborhood without needing a car.
Delivering food via a bike, rather than a vehicle, can work well if you live in a mid-size or large city. In some cases, you might be able to get around faster if you bike rather than drive.
Delivery app jobs such as DoorDash and Uber Eats pay their drivers (and bikers) per each delivery plus tips. The good news is that if you deliver food via a bike, you don't have to pay for gas and you're working out.
At the same time, biking can be difficult in inclement weather. If you live in a warm state, however, you may be able to take advantage of warmer days without any issues.
6. Freelancing Online
Freelancing can be considered the basis of many gig jobs, where one-off projects can sometimes result in returning clients. For example, many freelancers get paid to write about topics they're passionate about and learn at the same time.
Other freelancers look for Upwork jobs for beginners or search "how to make money with Canva." It all depends on what skill set(s) you have and how you can utilize them to make extra money.
For example, you can sell your skills on platforms such as Upwork and Fiverr. You can also work the hours you want to and have as many or as few clients as you prefer.
Freelancers span several industries, from design and consulting to translating, coding, writing, and more. If you can come up with a way to bring unique value to the market, your clients will pay you accordingly.
7. Generate Multiple Passive Income Sources
The best passive income ideas are those that take very little time and effort but make good on that investment with a high rate of return. While passive income websites can certainly earn you some extra cash here and there, creating your own passive income sources will help you save up enough to buy whatever car you want.
Many new apps will advertise themselves as one of the best passive income apps, but the truth of the matter is that creating money sources is often a very active endeavor. You'll need to first create blog whitepapers, sell your computing power, invest, or even design several products before that income generates on its own.
The most successful people start multiple passive income sources as a way to ride the waves that are inevitable in any market. Should one income source dip, another can help them sustain their lifestyle until they can make changes or the market comes back up.
8. Open Your Own Etsy Store
Popular influences know how to make money from their phones, but you don't have to be on camera to earn money without a set of wheels. Instead, you can open your own Etsy store and create and ship packages around the world.
With that said, you may need to catch a ride every so often to stock up on supplies. However, you can easily sit in front of the computer and build your Etsy store without having to leave the house or get behind the wheel.
Etsy makes it easy to get started. All you have to do is come up with a shop name and find products to sell.
The biggest hurdle that fledgling Etsy stores face is marketing. If you can master social media, however, you're well on your way to making money without buckling up.
9. Paid Survey Sites
Getting paid to answer survey questions, play games, watch videos, read emails, and participate in daily challenges can sound too good to be true, but with paid survey sites, it's not. If you want to make money online fast, check out the best survey apps such as Survey Junkie, Swagbucks, and InboxDollars.
| | | |
| --- | --- | --- |
| | | |
| | | |
| | | |
| Avg. Payout: $0.50 - $3.50 per survey | Avg. Payout: $0.30 - $3.00 per survey | Avg. Payout: $0.50 - $3.00 per survey |
| | | |
🏆 HIGHEST PAYING
Avg. Payout: $0.50 - $3.50 per survey
Avg. Payout: $0.30 - $3.00 per survey
Avg. Payout: $0.50 - $3.00 per survey
While you won't earn $100 an hour, you can still earn some extra money to supplement your income. Plus, you don't need a car to cash out with these paid survey sites.
10. Play Games
Playing game apps to win real money and games that pay instantly to Cash App can help you make ends meet without having to leave your couch. Plus, you can even make the most of your time with low cash-out apps like Mistplay.
JustPlay, AppStation, App Flame, and Rewarded Play are all Android-only apps you can download to play games and earn money. You don't have to have any special skills or spend hours playing to win money either.
The best game apps to win real money include Blackout Bingo and Solitaire Cash since they let you cash out at low thresholds. You can often choose between reward choices, including PayPal, direct deposit, and gift cards.
| | | |
| --- | --- | --- |
| | | |
| | | |
| | | |
| | Best for: Many varieties of solitaire | Best for: Free & quick games |
| | | |
Must deposit $ to play
Best for: Many varieties of solitaire
Must deposit $ to play
Best for: Free & quick games
11. Pet Care
If you like furry friends more than your human friends, you might consider a career in pet care. You can easily pet sit and walk pets to earn money even if you don't have a vehicle to get around.
Pet care is one of the more lucrative side hustles for college students. You're at a prime age where you can sit down and study as you keep an eye on the family dog while earning money to help pay for tuition and books.
Apps such as Rover and Angi can help you qualify as a pet sitter and find qualified clients. You can set your own schedule with pet care and earn anywhere from $15-$25 or more per hour.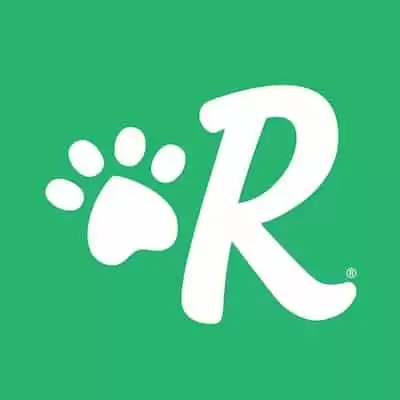 Rover
Why not start your own business instead? When you list your services on Rover, you get access to thousands of dog owners near you who are looking for the perfect dog walker.
Become a Dog Walker
12. Rent Out Your Personal Belongings
Sharing is caring, but renting is king when it comes to earning extra cash. In this economy, you can easily rent out your car via Turo or Getaround, rent out a parking spot with SpotHero, rent out a room with Airbnb, and rent out storage space with Neighbor.
Each of these apps lets you connect with others who will pay for the privilege to have what you have, at least for a few hours. Plus, you are often protected through the app should anything bad happen.
13. Sell, Sell, Sell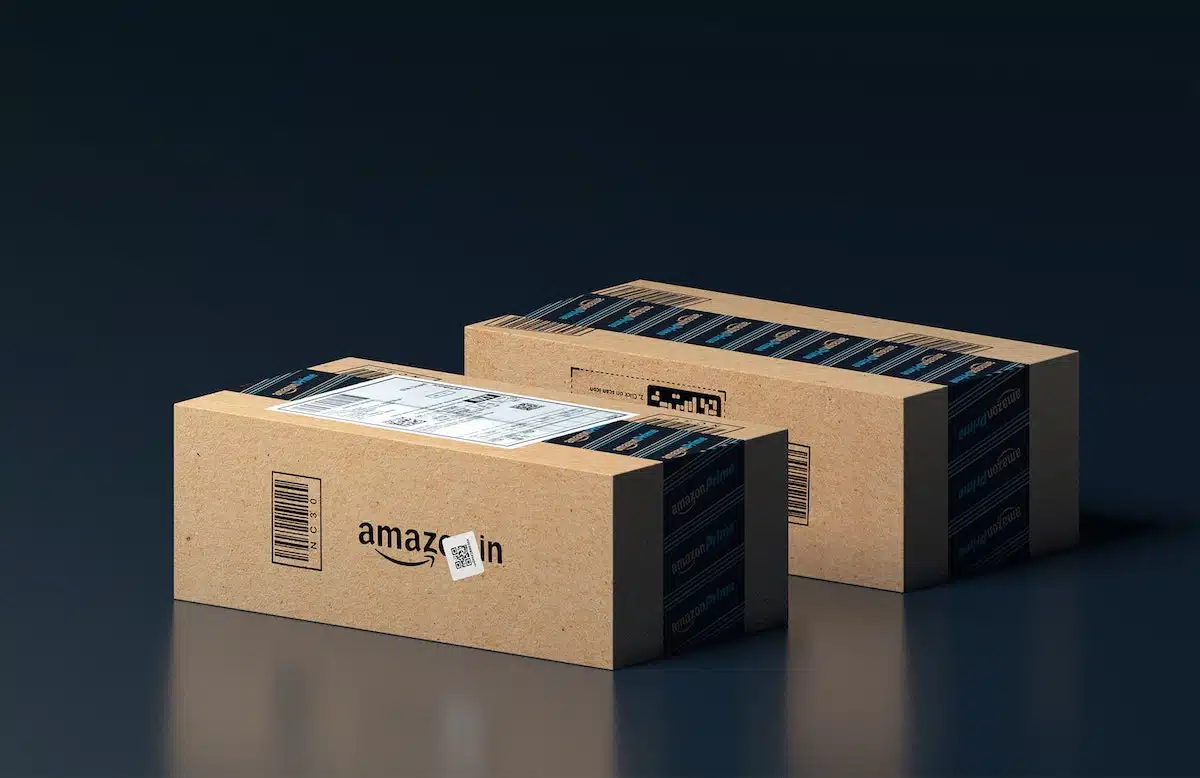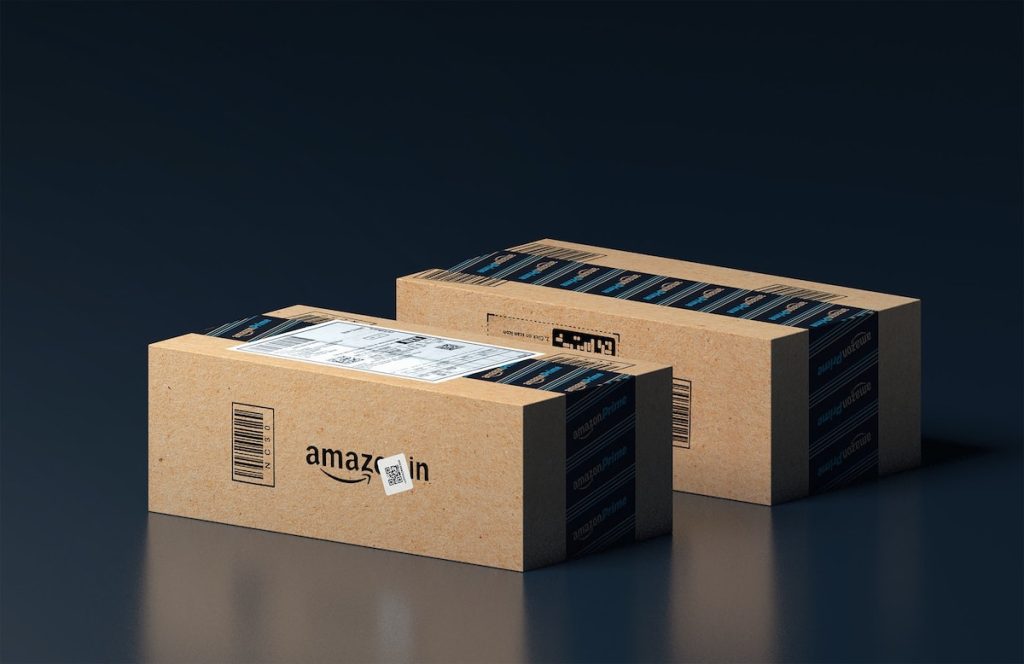 Do you know how to make money on Amazon or sell used car batteries? If you've been told you can sell almost anything, perhaps you should embrace that skill to earn money without a car parked outside.
Selling your things can be a great way to get rid of the items you no longer want. If you sell stuff for someone else, you can easily make a share of the profits and potentially even scoop some cool items for yourself.
Gaining experience selling items can look great on a resume but it can also be a lucrative way to earn money in the short term. Plus, you don't have to leave the house if you run your new flipping business out of your residence.
14. Start Your Own Business
Stay-at-home-mom jobs don't have to require you to sit in front of the computer and provide customer service for pennies on the dollar. Instead, you can learn how to make money in a small town and then jumbo-size those ideas to make even more money—all without a car.
Many entrepreneurs start their businesses in niches they love and care about. For example, you can create T-shirts and candles to sell through your website and Instagram.
You can practically open a business doing almost anything, as long as you abide by all the legalities. With entrepreneurship on the rise, more and more companies offer services you can use to set up your LLC, your licensing, and even help with your freelance tax issues. 
15. Take Advantage of Reward Apps
Reward apps are a great way to earn free money and get paid to do microtasks. Apps like Shopkick help you earn rewards for the shopping you already do while sites like InboxDollars give you the chance to earn more by answering survey questions.
The good news is that you can typically use reward apps in conjunction with the cashback rewards you may already earn from your bank. Pair those offers with your favorite cashback credit card and you could double- or even triple-dip to put more money back in your pocket.
Reward apps include Rakuten, Pogo, Fetch Rewards, Drop, and Shopkick. These apps allow you to earn a few dollars to upwards of $20 per month without much effort, even if you don't have a car.
16. Tutor Online
If you like teaching people about things, you might want to become a tutor and get paid for your instruction. Tutoring can be one of the more lucrative side hustles for teachers.
With the aftermath of COVID, it's much easier and more accepted to connect with clients over Zoom. In addition, you can set your hours and teach the subjects you're most comfortable with.
One of the biggest draws to tutoring is that you can make a difference in the life of a child struggling with a particular subject. Sometimes that's enough reward on its own.
Most tutors charge an hourly rate that can range from $15 to $100 or more. It all depends on what subjects you teach and the complexity of those topics.
FAQs
How can I make money if I don't have a car?
If you don't have a car, you can make money by delivering food, becoming a blogger or YouTuber, freelancing, or tutoring. You can also start your own business and create your own income to purchase a car. 
Is it possible to get a job if you can't drive?
Yes, it is possible to get a job if you can't drive. Many work-from-home opportunities don't require you to drive to a job and, with remote work more common, handfuls of companies hire strictly remote workers more often. 
How much can I save by not driving a car to work?
The amount you can save by not driving a car to work depends on several factors. Many people save hundreds of dollars each month and thousands per year by removing a car from the situation, but for some folks, that's just not possible. 
Do I have to work from home if I don't have a car to get to work? 
No, you don't have to work from home if you don't have a car. Many car-less workers use public transportation or their bicycles to get around and perhaps even complete their daily work activities. 
Working Hard to Make a Living Without a Car
Living without a car can make life harder, but it can also give you more freedom to manage your finances without having to worry about car-related expenses. You can even find jobs that don't require you to have a car so you can make money on your terms.
We hope this article has helped you to see how to make money without a car. Some of us don't have the funds or space to keep a car, but it can feel good to know that you have options.
Cars are often something we take for granted, especially with how fast our world moves. If you didn't have a car, would you be able to cope?