Arguably, mobile games and social media apps take up most of the time we spend on our phones. After all, with so much potential to create, share, and interact with one another through a single device, it's no wonder we're attached to our phones.
Did you know that mobile games on Android devices totaled nearly 3 million by mid-2021? And by the end of 2020, the number of mobile games on the App Store reached over 400,000.
In case you didn't know, you can also earn money by playing those games. However, you have to know which games to download and which ones are worth your time.
That's where our guide to the games that pay instantly to Cash App comes in. When you play the games we've included in this article, you can get paid via Cash App to spend money wherever and however you want.
Earning rewards for passing the time and leveling up can sound too good to be true. But with these apps that pay to Cash App instantly, it's a reality.
In fact, some of them don't even require that you put up your own money to win some in return. If you're looking for a new way to make some extra cash, you've come to the right place.
Are you ready to learn more about these rewarding games that pay instantly to Cash App? Let's get started!
What is Cash App
Cash App is a money management platform where you can receive and transfer money. This payment app is newer than PayPal and even lets you split up your debit card purchases between friends.
You can earn yourself a referral bonus with Cash App. Send your personal link to a friend, and after they enter your code, link their debit card, and send $5 within 14 days, you'll get rewarded.
Cash App also lets you request prepaid debit cards and receive direct deposits. You can also reload your Cash App card and transfer money in and out.
19 Games That Pay Instantly to Cash App
If you want free money for playing games that help you pass the time, those listed below are a great way to get started. The majority of these game apps to win real money can be downloaded on both Android and iOS phones.
However, not all of them will pay out instantly. It may take some time to show up in your account or you may have to transfer the funds out in a different way before sending them to your Cash App account. If you prefer PayPal payments, you can also check out the best PayPal games that pay real money.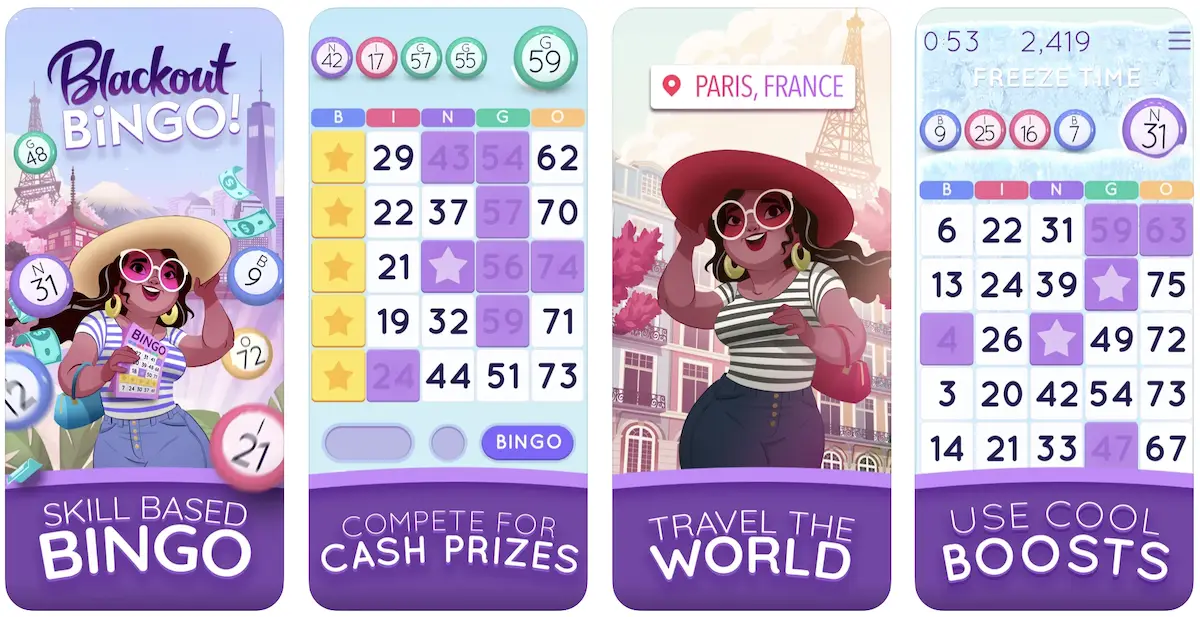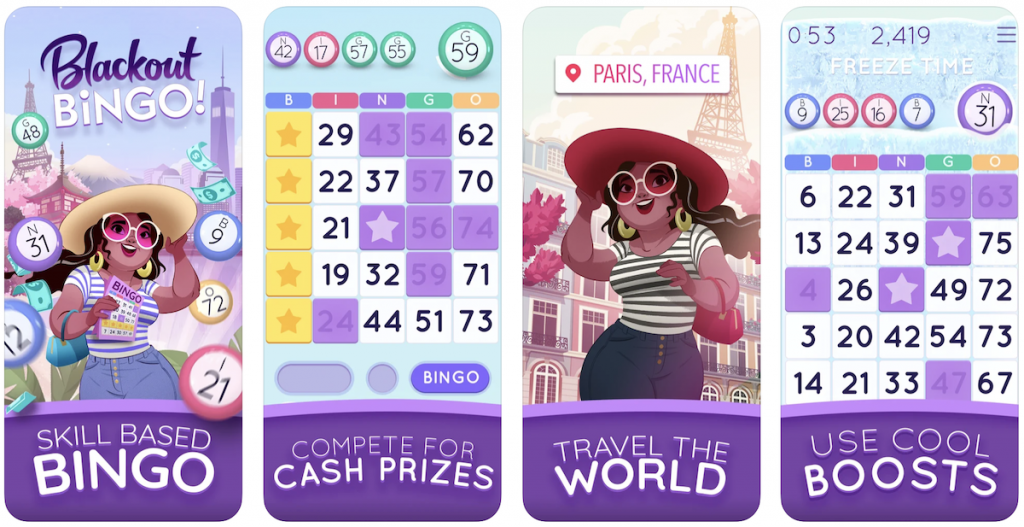 Playing one bingo card can be exciting, but up to four cards at a time is quite a thrill. With Blackout Bingo, you can play free practice Matches or choose Pro Matches to win cash prizes.
Blackout Bingo is not available in all states. Some bingo matches may also require a cash entry to win cash prizes. But this is our top-rated bingo app to win real money! Travel the world and play bingo with Blackout Bingo, a game you can download on both your Android and iOS phone.
With Blackout Bingo, you can cash out via PayPal and the credit card you used to fund your account. You can also earn Skillz tickets to redeem for in-game purchases or merchandise.
Best for short games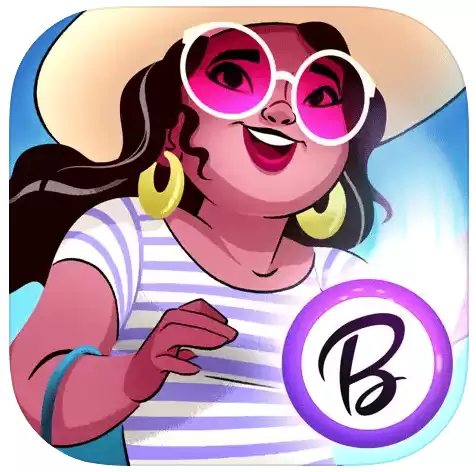 Blackout Bingo
Payout Options: Cash and Prizes
Games only take about 2 minutes to play. Users play for free to practice their skills and collect points which can result in bonus cash to further advance in their games. Players can raise their competition by joining league tournaments where they can earn serious money playing real cash matches.
Download Now (Free)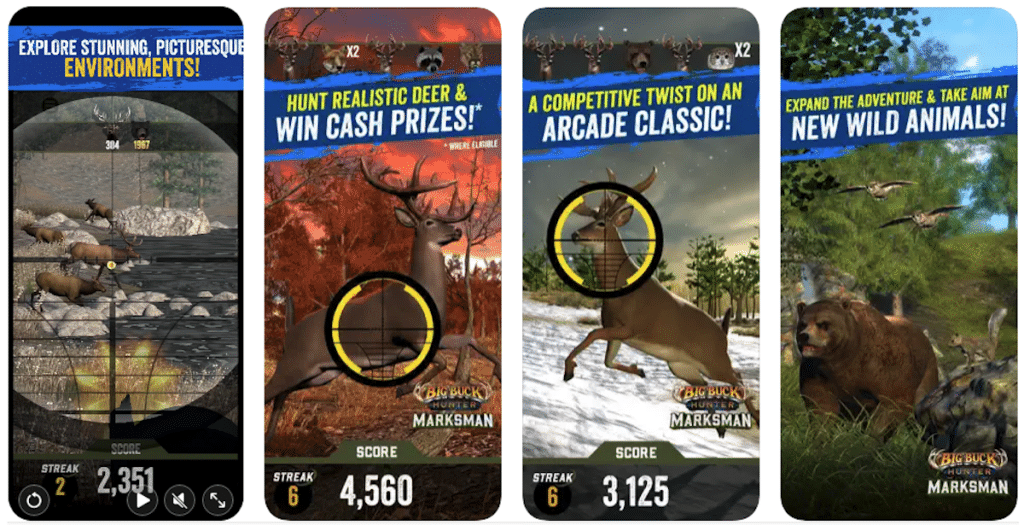 If you want to know how to make money online without paying anything, Big Buck Hunter: Marksman is a gaming app you can download to earn money. This arcade game is basically a virtual hunt that requires you to bag the most deer to win.
The name of the game includes placing your best shot on bucks and avoiding does. You can play free practice rounds or challenge friends and strangers. Big Buck Hunter: Marksman pays out via a bank transfer, PayPal, or the debit card you use to fund cash tournaments.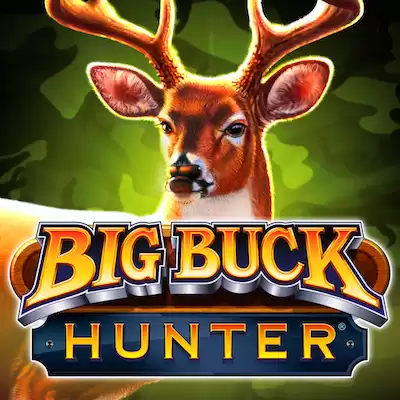 Big Buck Hunter: Marksman
With a 4.7 rating out of 5 and over 10K positive reviews, it's no wonder it's ranked among the top Sports Apps on the App Store. Download Big Buck Hunter: Marksman now and start honing your marksman skills!
Download Now (Free)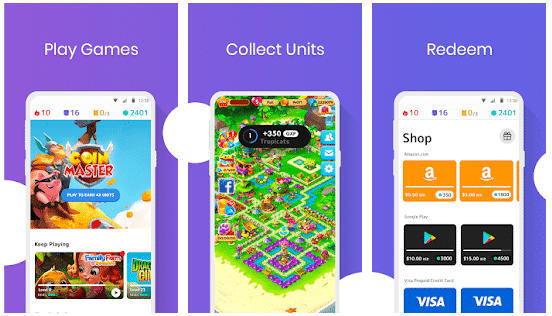 People rave about low cash-out apps like Mistplay because sometimes meeting over $10 in rewards can take weeks if not months. With Mistplay, you can play several games at a time to increase your winning potential.
Mistplay is a site that collects games together and monitors your in-game progress to pay you for leveling up. You can also participate in weekly contests to win the grand prize.
Unfortunately, Mistplay is an Android-only app. You can redeem your points via gift cards or a PayPal transfer, but you'll need at least $5 in rewards to do so.
Get paid to play games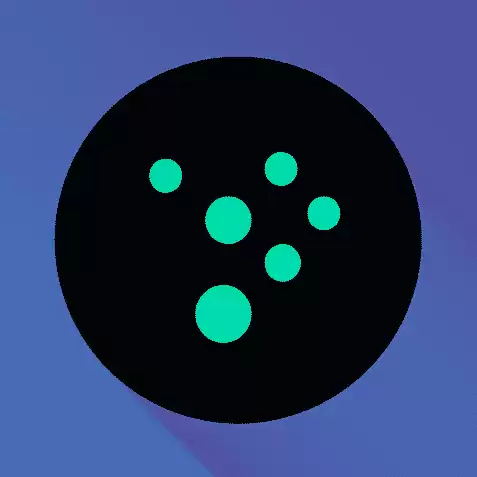 MISTPLAY
Payout Options: Gift Cards
Mistplay gets paid by game developers in exchange for these games being featured on the Mistplay platform. As a Mistplay user, you're earning part of this money in the form of free gift cards and rewards.
Download Now (Free)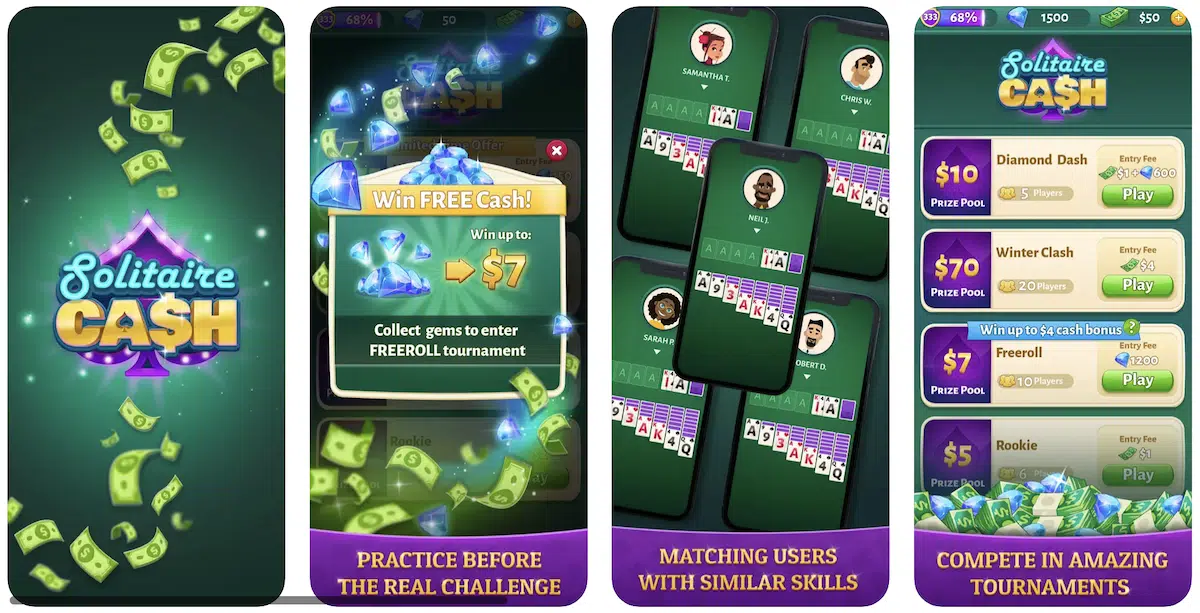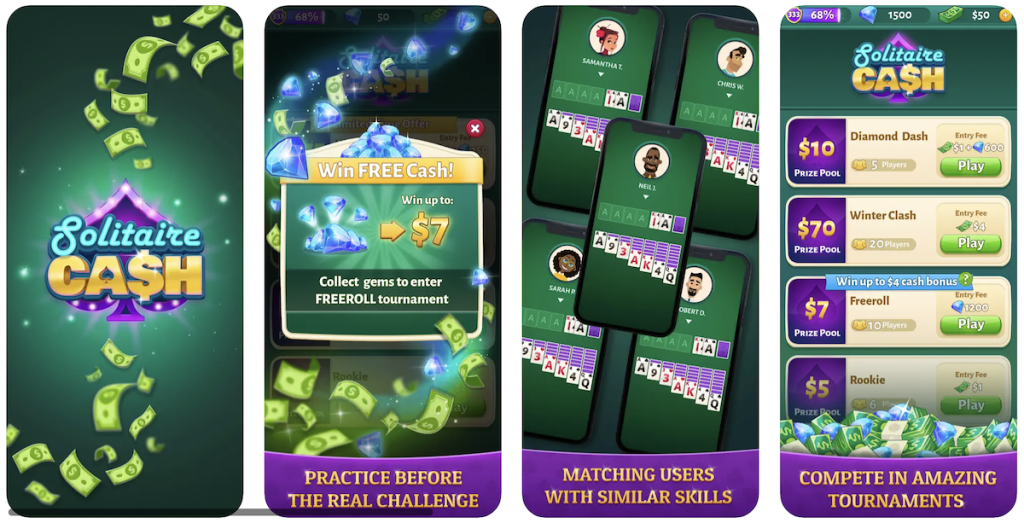 Two players may approach the same solitaire game in different ways. This is the basic premise of Solitaire Cash, an app available for both Samsung Galaxy and iOS users that pays you to play.
Klondike rules apply here, where cash tournaments pit between four and seven players against one another. Only the top three players are eligible for cash prizes.
This fast-paced game pays out via bank deposits or deposits to your credit or debit card. You can also choose PayPal to transfer those funds to your Cash App account afterward.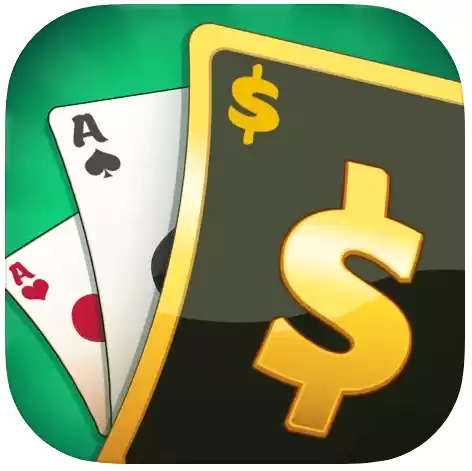 Solitaire Cash
Payout Options: Cash and Prizes
Solitaire Cash is where a true classic and real cash prizes meet. Jump into a world of brain-teasing fun, and leave with your heart filled with nostalgia and pockets filled with rewards.
Download Now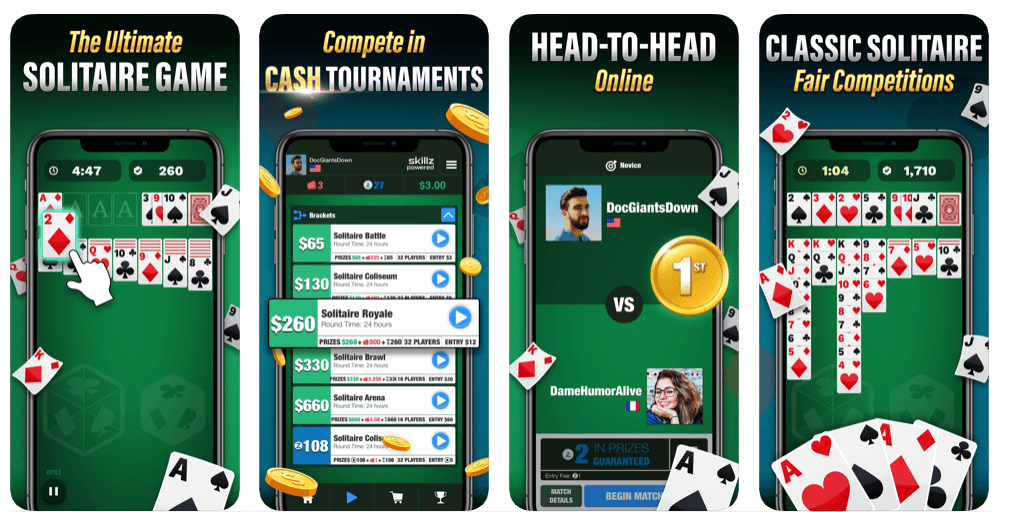 If no ads and an unlimited amount of practice rounds sound like the perfect pairing for a solitaire app, check out Solitaire Cube. This app is a new approach to the Klondike rules you're familiar with that is also part of the Skillz network.
Solitaire Cube pits players against one another in one-on-one and multiplayer tournaments. You can redeem points via the card you used to fund your account, a bank deposit, or PayPal.
Best solitaire game to win money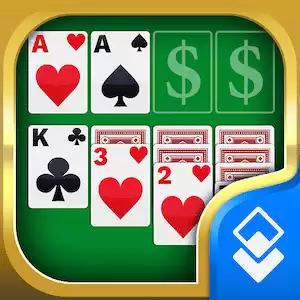 Solitaire Cube
Payout Options: Cash and Prizes
A modern version of the classic Klondike Solitaire. Players with similar skills go head-to-head against each other for free in order to collect Z Coins in the Practice League that can be redeemed for amazing prizes. Users can also increase their potential real cash earnings by playing in the Pro League.
Download Now (Free)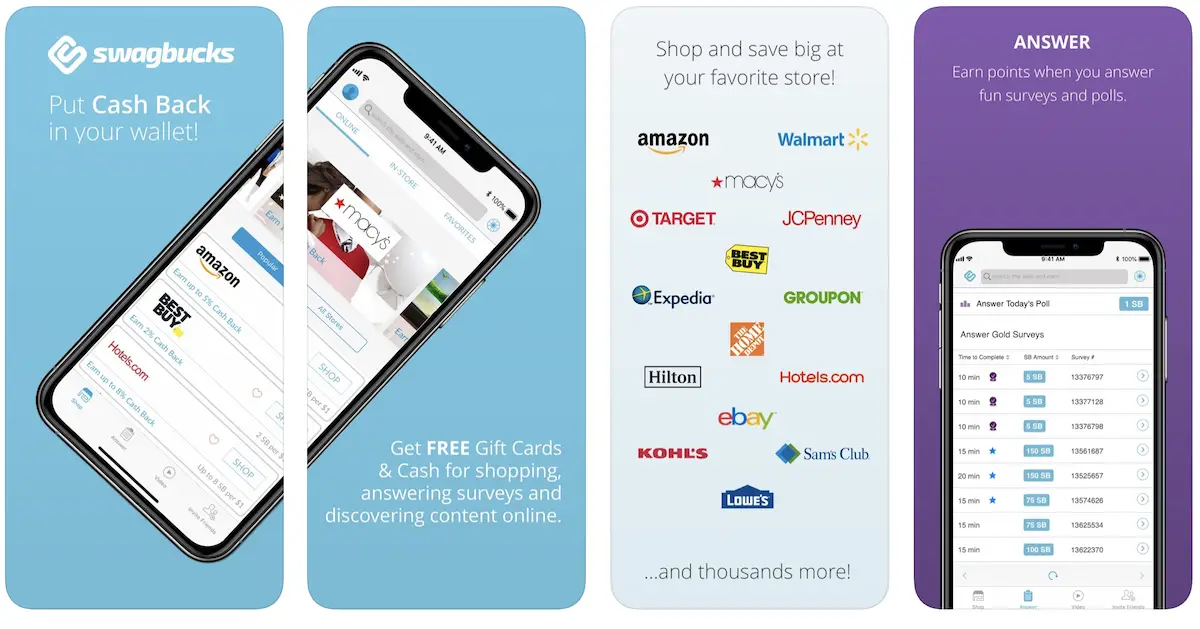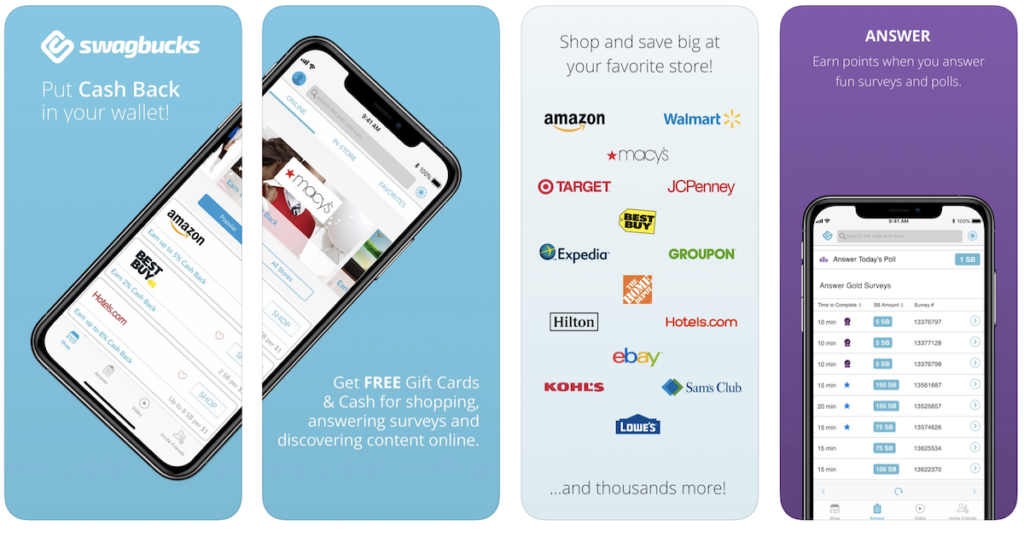 Sites like Swagbucks are practically part of the definition of money-making apps. Swagbucks pays you to watch videos, take surveys, and most importantly, play games.
It's free to create an account and you can even earn $10 for your troubles. You'll need $5 to cash out for most rewards, but you can choose Amazon gift cards for only $1.
Swagbucks also offers the chance to cash out via PayPal as well. If you want to play games and earn real cash, check out Swagbucks.
Earn around $50 to $1,000 per year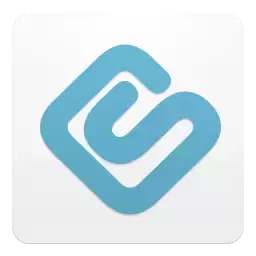 Swagbucks
Get $10 added to your account just for signing up.
Swagbucks is the most reputable rewards site that lets you watch videos, take surveys, shop and more to earn real money. You can also get free gift cards and cash for shopping and discovering content online.
Start Earning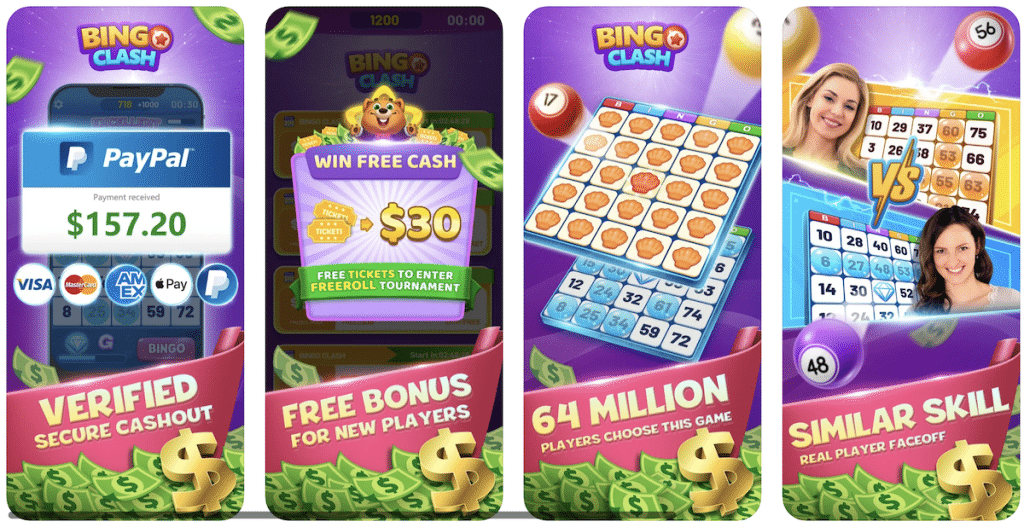 To make money online fast, you can play several rounds of Bingo Clash and cash out via check, direct deposit, or through PayPal. Plus, Bingo Clash is available for both Android and iOS devices.
Unlike other bingo apps, Bingo Clash offers different power-ups and bonuses. You can also play practice rounds or enter cash tournaments that pit you against a single player or multiple players.
Bingo Clash requires $10 to withdraw via your linked funding account or PayPal. You can also request funds via paper check.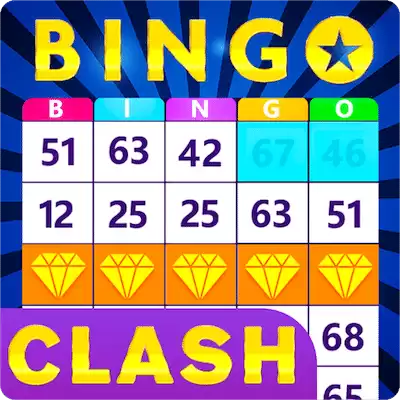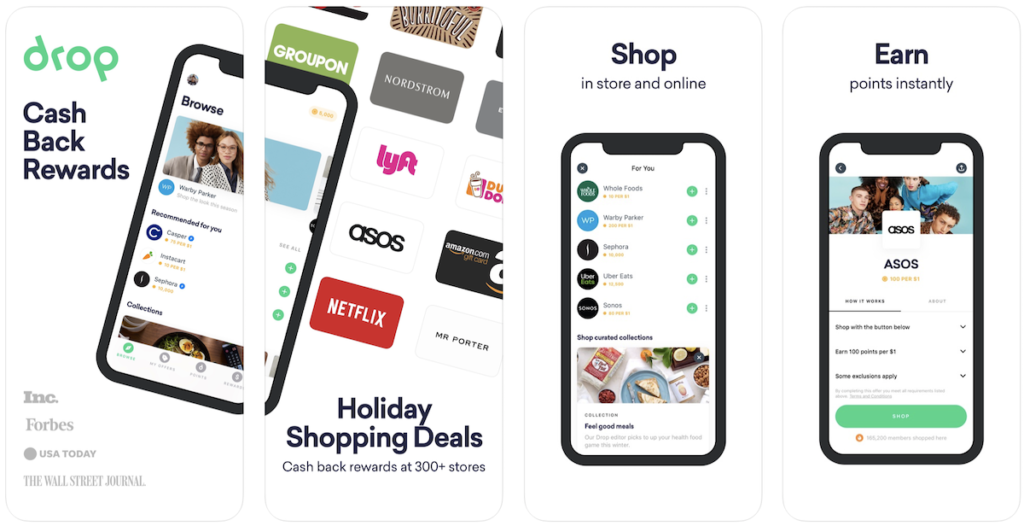 Take advantage of this cashback app that also lets you earn money for taking surveys, playing games, and shopping within the app. You can link your credit or debit card to sign up for Drop Premium and earn 1,000 loyalty points per month in addition to accessing exclusive offers.
Drop is available for both Android and Apple users. You'll need to download games from the respective app store and complete tasks to win with Drop.
This app requires you to have $25 in rewards before you can cash out. Points typically take up to 14 days to show up in your account.
You can choose to redeem points via the Drop app or gift cards. Additional cash-out options include collectibles, donations, and cryptocurrency.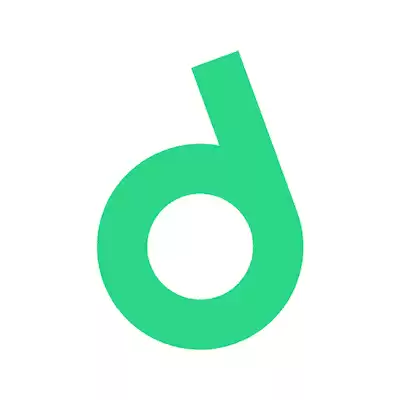 Drop
The Drop app lets you play games for free gift cards. Plus it also can give you cash back on your purchases and automatically adds Drop points to your account when you spend at certain merchants you've picked from their list.
Download App
Freecash is another app you can use to redeem your rewards for cryptocurrencies such as Bitcoin and Ethereum. This one is available for Android and iOS users as well.
Complete various tasks such as answering survey questions, signing up for offers, and playing games to earn money from Freecash. You can send your rewards to your bank account directly or choose PayPal.
You'll need at least $5 in rewards to cash out with Freecash.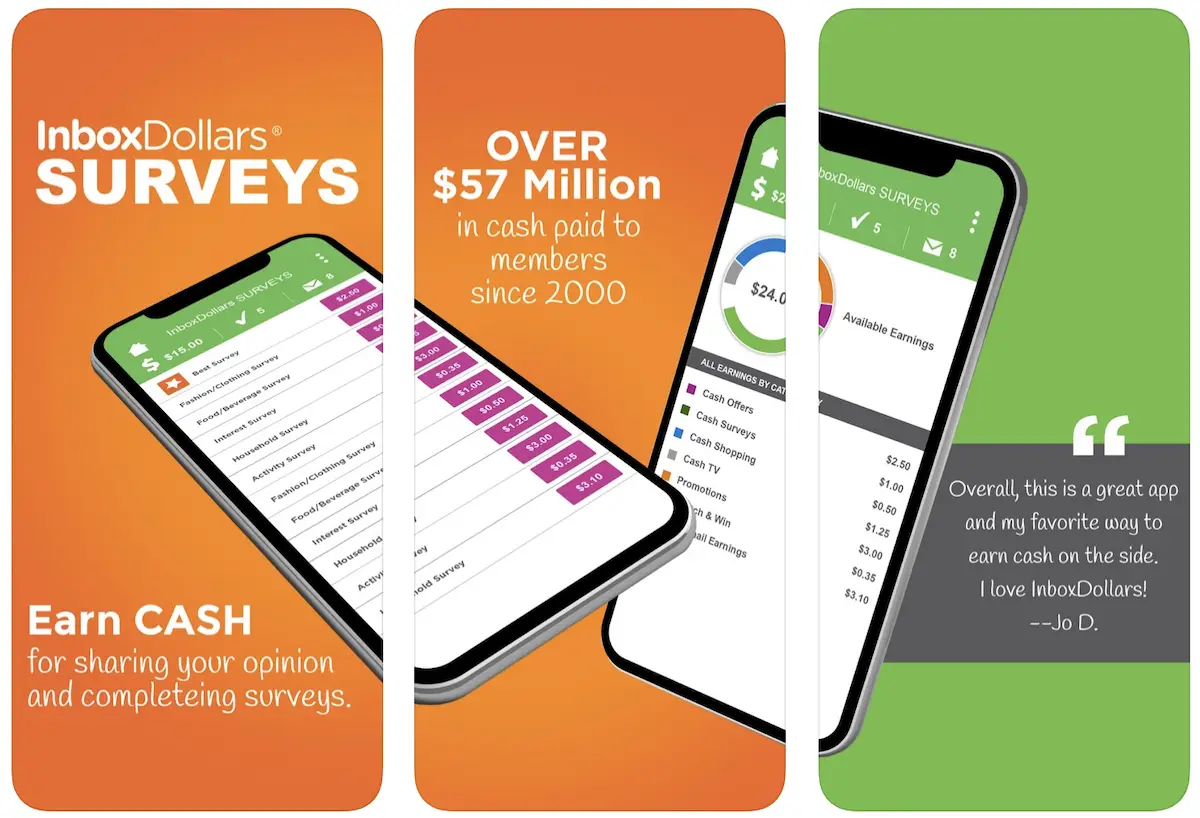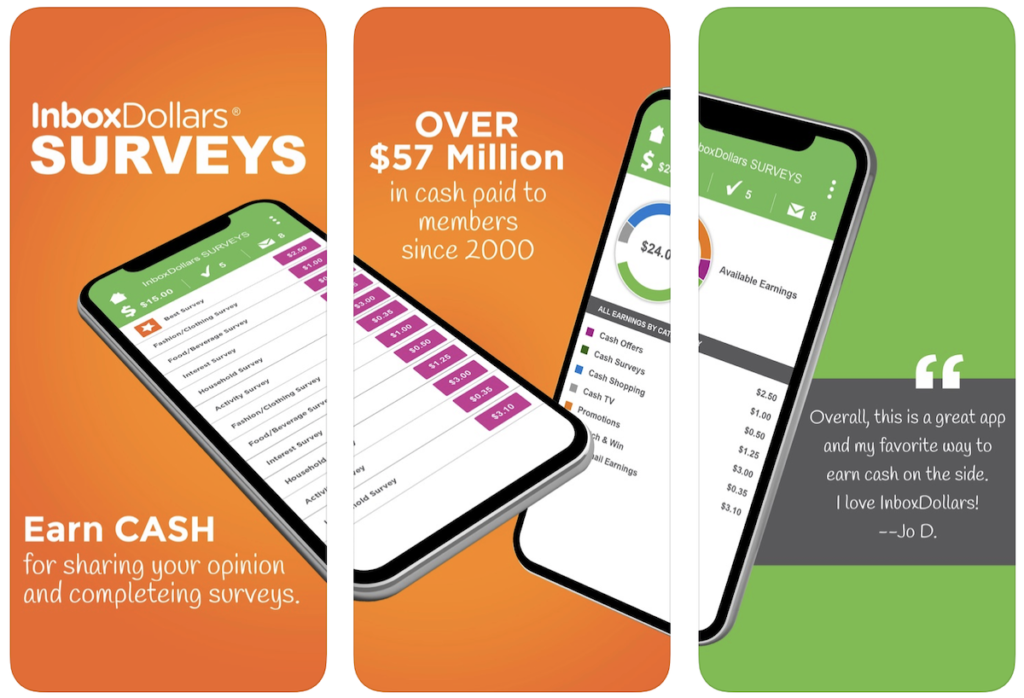 Sites like InboxDollars pay you to complete several tasks, including printing coupons, taking surveys, watching videos, and shopping online. In addition, you can earn a $5 sign-up bonus if you create an account.
InboxDollars sends out emails each time new offers are available. Games on this site include genres such as poker, word, card, strategy, and arcade.
You can cash out with InboxDollars through gift cards or PayPal. Transfer your funds to PayPal and you can send them to your Cash App account from there.
Get $5 welcome bonus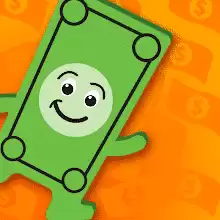 InboxDollars
Get $5 added to your account just for signing up.
With InboxDollars, you can earn cash for sharing your opinion and playing games on your phone and laptop. Join the millions of InboxDollars members who have earned over $50 million in cash to date.
Start Earning
Of all the apps that pay you real money, MyPoints is probably one of the oldest. It was founded in 1996 and continues to offer members rewards via travel miles, gift cards, Visa prepaid cards, and PayPal transfers.
MyPoints rewards you with a $10 Amazon gift card when you make your first purchase. Games in this app include Wheel of Fortune, Scrabble Cubes, Catch 21, Bejeweled Champions, and Big Money.
MyPoints rewards points equivalent to $20 when you refer friends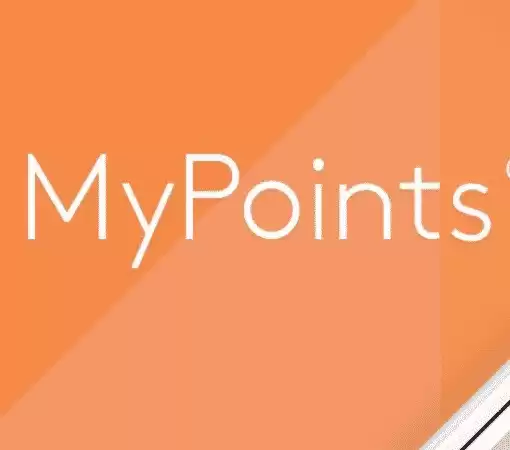 MyPoints
Get $10 added to your account just for signing up.
$10 sign-up bonus with your first purchase
Earn $1 on average per survey you complete
Over 10 different ways to earn money
Pays by gift cards, PayPal & travel miles
Join for Free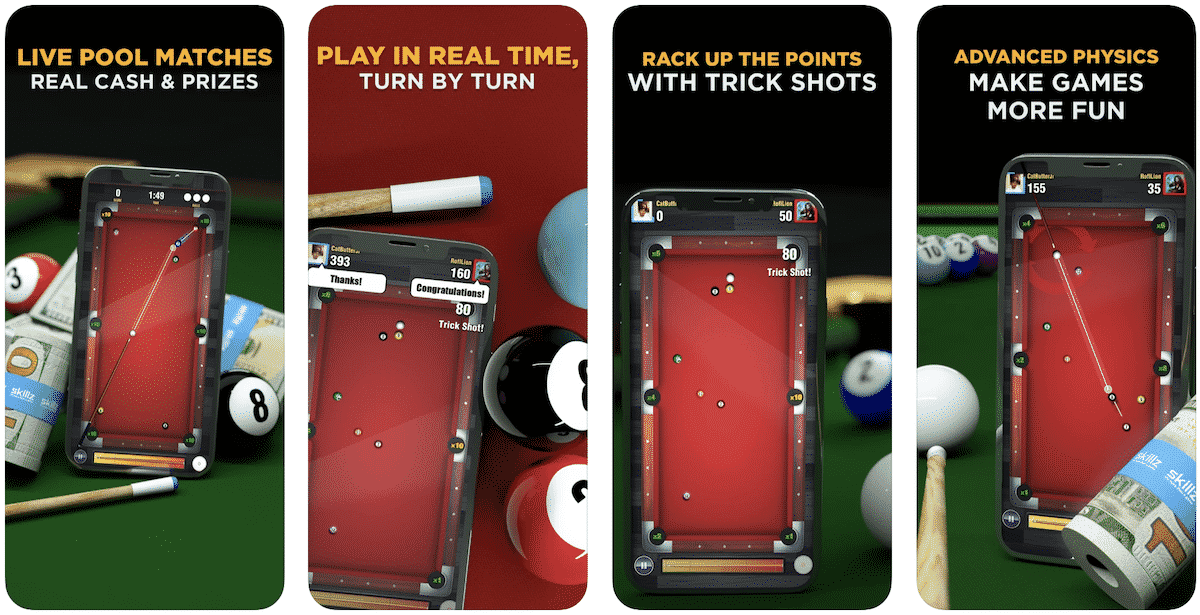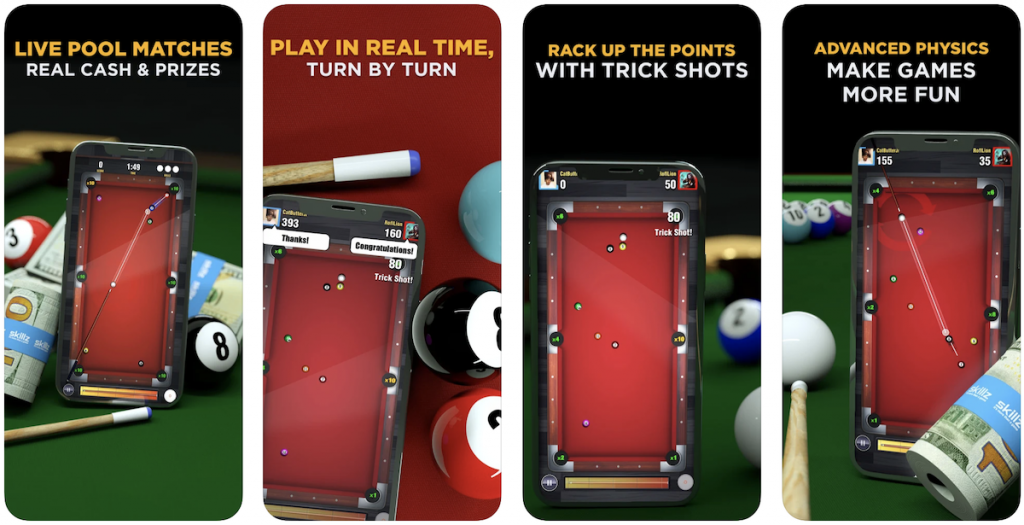 Pool players delight in Pool Payday, an app for both Android and iOS phones that pays you for playing this classic game. You can choose between a classic eight-ball game or the trick shot approach that rewards you for sinking skillful shots.
Pool Payday lets you practice for free. You can also compete head-to-head to win cash prizes or Skillz tickets.
Cashing out with Pool Payday comes in the form of deposits to your digital wallet, debit card, or PayPal account.
Best for playing with friends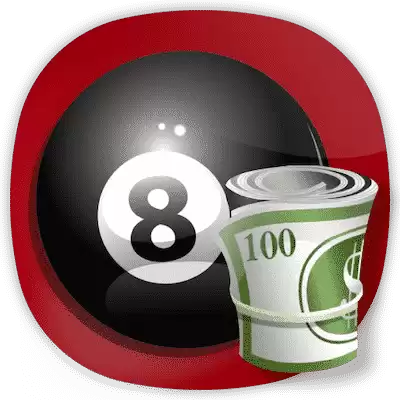 Pool Payday
Payout Options: Cash and Prizes
Play in real-time or turn-based with your billiard friends for cash or Z tokens. Practice for free to collect extra points and get rewarded for your skills, then turn Pro to enter competitive leagues and tournaments to win hard, cold cash, and money prizes.
Download Now (Free)
13. Dominoes Gold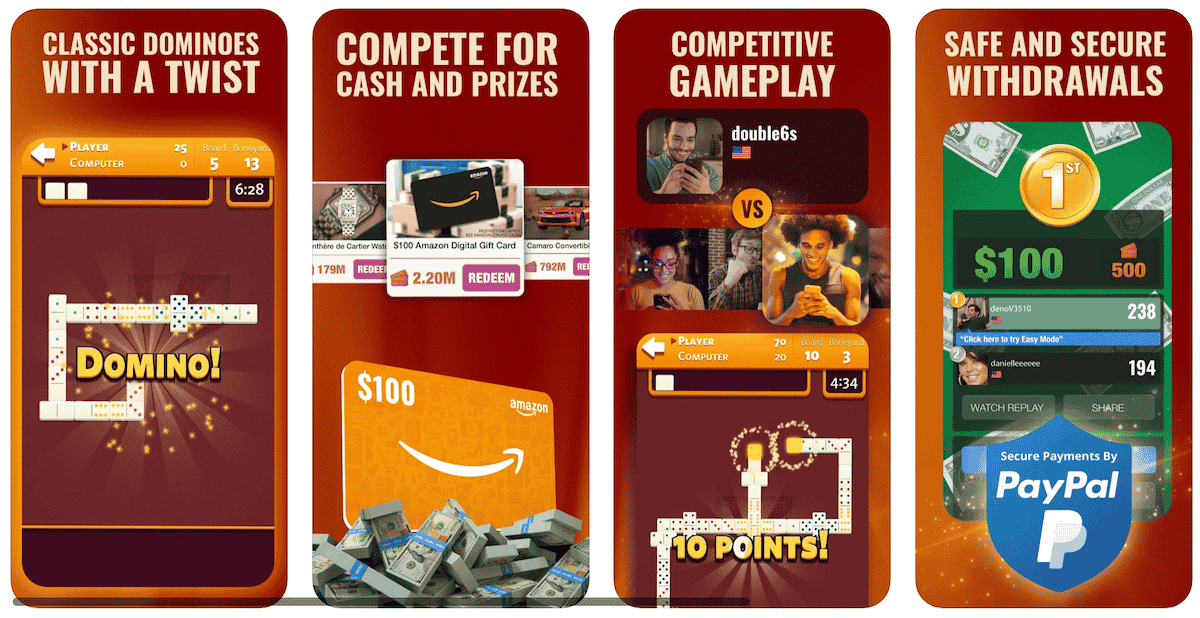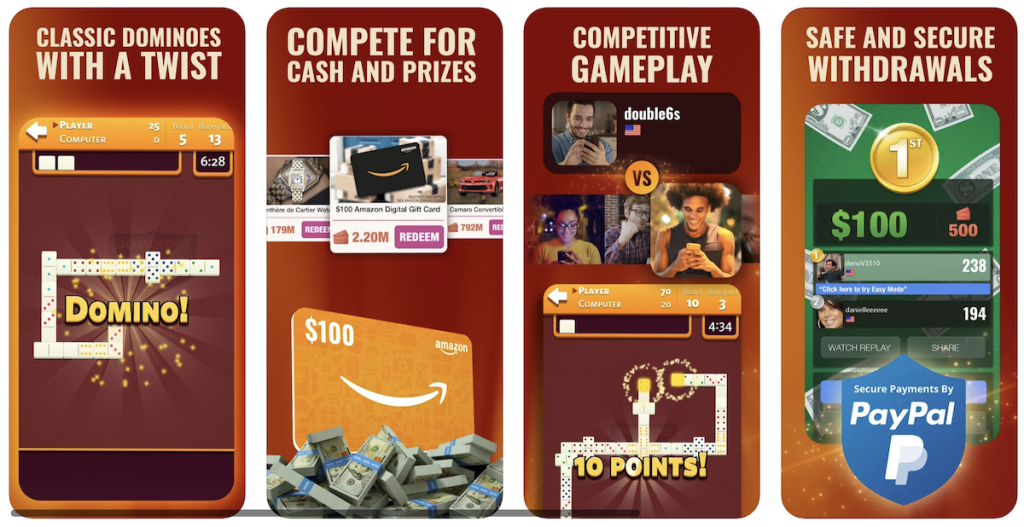 Dominoes lovers (and we're not talking pizza) will love this game that you can download on both Apple and Android smartphones. With Dominoes Gold, you get paid to play the classic domino game against other players.
Cash tournaments require you to pony up funds for a chance to win. You can easily cash out via Cash App if you link it to fund entry into these tournaments.
Dominoes Gold pays out via a bank deposit, PayPal, or your payment card. Learn more about how to win big with our Dominoes Gold review.
14. 21 Blitz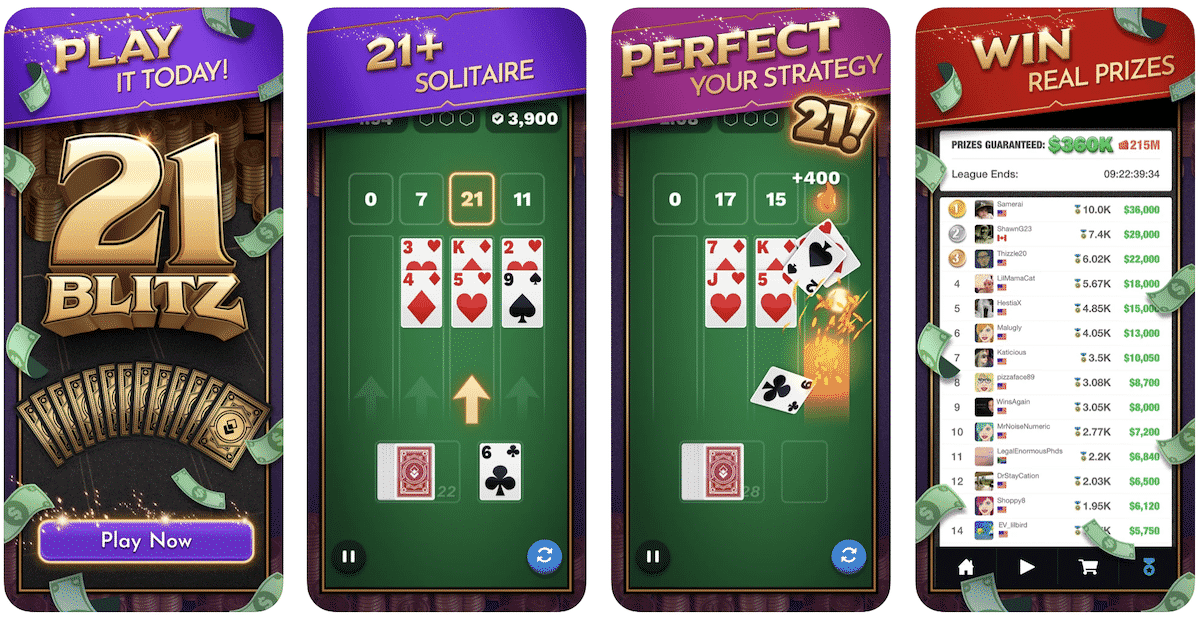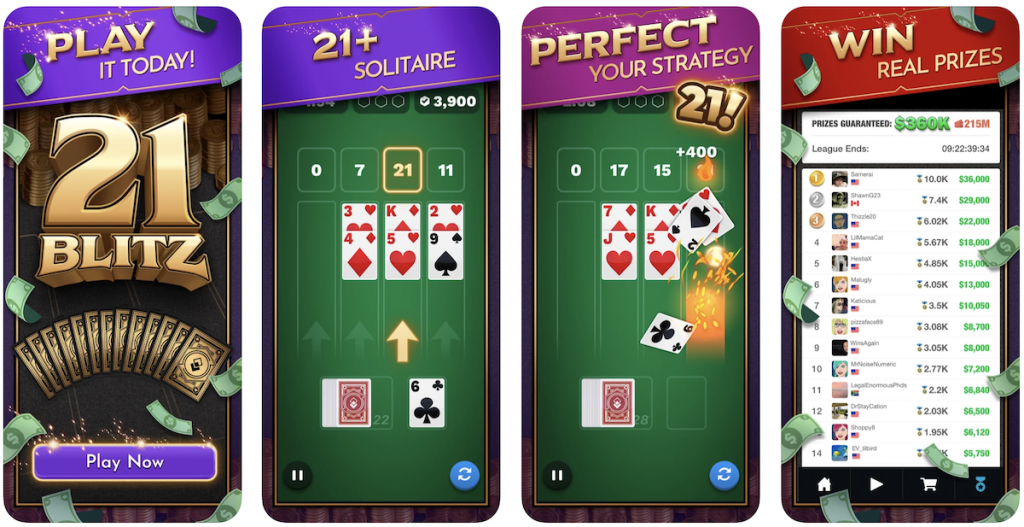 A mix of blackjack and solitaire, 21 Blitz puts you on a time crunch to win prizes. You can even compete with other players in a head-to-head style, within bracket competitions, as well as special events. 
21 Blitz also offers free practice rounds you can use to hone your skills. While this app is not available in all states (at least the cash-earning part of it), you can cash out via PayPal and the credit card you used to fund your account.
15. Brain Battle
If you want free PayPal money, Brain Battle should be at the top of your download list. You'll face math challenges and other games that teach you as much as they entertain you.
This app offers weekly contests to win big without requiring in-app purchases. However, Brain Battle only pays out via PayPal if you don't choose to enter the weekly contests.
16. Bubble Cash
While the cash tournaments held on Bubble Cash aren't available in some states, you can download this app on both Android and iOS phones. Pop shooter games like Bubble Cash don't require much strategy but can test your skills in the face of competition.
Each player gets the same challenge in Bubble Cash. The only difference is how you approach each segment in this time- and accuracy-based game.
Play for free with this ad-free game or enter cash tournaments and place among the top three to win. You'll be able to cash out via cash any time you like.
17. CashOut
Learning how to make money takes knowing which companies will pay you for the things you might already do. That's the case with CashOut, a company that rewards you for completing tasks.
Unfortunately, CashOut is only available on Android phones. This app is easy to use and pays out within one to two weeks of requesting payment.
Some tasks on CashOut pay up to $20. The task catalog is updated frequently and you can even get free coins just for checking in daily.
When you cash out, you can choose either gift cards or PayPal. If you want to earn more in your free time by doing small tasks, check out CashOut.
18. CashPirate Buzz
If the name of this app doesn't intrigue you, the chance to win real cash and cash out with only $2.50 in rewards might. This Android-only app pays you to take quizzes and play games.
In addition, you don't have to pay to play games for real cash. However, the ads can be pesky if you want to get straight into gameplay.
CashPirate Buzz pays out via gift cards, prepaid Visa cards, and PayPal. Once you transfer your funds to PayPal, you can use our guide below to get those funds to Cash App.
19. QuickRewards
Earning extra cash with QuickRewards is easy. The app has paid out over $7 million to users so far.
In addition to playing games, you can also earn extra money by shopping online, taking surveys, watching videos, and completing offers. Games include match-three styles, as well as crosswords, trivia, and Mahjong.
The minimum redemption threshold is $0.01. You can choose between gift cards and a PayPal deposit for rewards you earn with QuickRewards.
How to Transfer Funds From PayPal to Cash App
Some of the best survey apps offer you the chance to get paid to read emails and make money from your phone. At the same time, apps that pay you real money don't always cash out straight to Cash App.
If you need to transfer your funds from PayPal to Cash App, you have two choices. You can either order a cash card via the Cash App app and link it to PayPal, or you can transfer your PayPal balance to a bank account and then to your Cash App account.
It is a bit of a hassle to get your earnings to Cash App this way, but it is possible.
FAQs
Which apps pay instantly to Cash App?
Freecash, 21 Blitz, Solitaire Cash, MyPoints, and Bubble Cash pay instantly to Cash App. As you can see, there are many different types of games you can play to earn free money via Cash App. 
Can I transfer money from PayPal to Cash App?
Yes, you can transfer money from PayPal to Cash App. However, you will need to link your Cash App card to your PayPal account first to transfer money over. 
Is playing games for Cash App rewards legitimate?
Yes, playing games for Cash App rewards is legitimate. In fact, you can make more in your free time with these rewarding apps. 
Game On with Games That Pay Instantly to Cash App
Playing games for fun can help you destress and refocus. With the games on our list, you can earn more for the time you spend and cash out with Cash App too!
We hope this article has helped you to see that it's possible to earn money by playing games. Plus, you can cash out in several ways to make that money work for you so you can reward yourself.
Get paid to play with these rewarding apps. Which gaming apps will you download next?