Why get a regular ol' boring printer when you can go all out and get a 3D printer? Apart from being really cool and on the cutting edge of technology, a 3D printer is a nifty tool to have.
Not only can you print all your creative, weird, or wacky designs (that you can't wait to show your friends), but you can also make money with 3D printing.
In this article, we'll cover all the bases and options available to make money with a 3D printer.
Can You Make Money With 3D Printing?
According to a market analysis report by Grand View Research, the global 3D printing market size was valued at USD 13.78 billion in 2020 and is expected to expand at a compound annual growth rate (CAGR) of 21.0% from 2021 to reach USD 62.79 billion by 2028.
The statistics are clear: the market size is growing at a steady pace. The opportunity to make money is evident and increasing with each day.
As industrial printing continues to be the norm for the automotive, robotics, electronics, aerospace, and healthcare industries, small and medium-sized businesses are also cashing in on the billion-dollar industry.
So, where does this leave you? You have the unique opportunity to be an early adopter by starting a business or profession around 3D printing and cash in on the technology long before 3D printers are available in every household.
Read on to find out how.
What Can I 3D Print To Sell?
When it comes to 3D printing, the only limit is your imagination. There's a ton of cool accessories, parts, and items you can print to sell. Here are a few ideas to get your creative juices flowing:
Chip clips
Keyholders
Key chains
Phone cases
Bottle openers
Board games
Coasters
Custom parts for equipment
Mobile tripod
Money clips
How To Make Money With A 3D Printer
Making money with a 3D printer doesn't have to be complicated or limited to just printing and selling items. Here's a list of ten ways you can earn cash with a 3D printer.
1. Rent Out Your Printer
A quick and easy way to make money with a 3D printer is to rent it out. Printers are pretty expensive, and the demand for using them is high. You can set a rate and terms for hire and advertise it online or through your circle of friends.
This is a great option because you can still use it for your projects or print items for sale and rent it out when it's not in use.
2. Start A Rapid Prototyping Service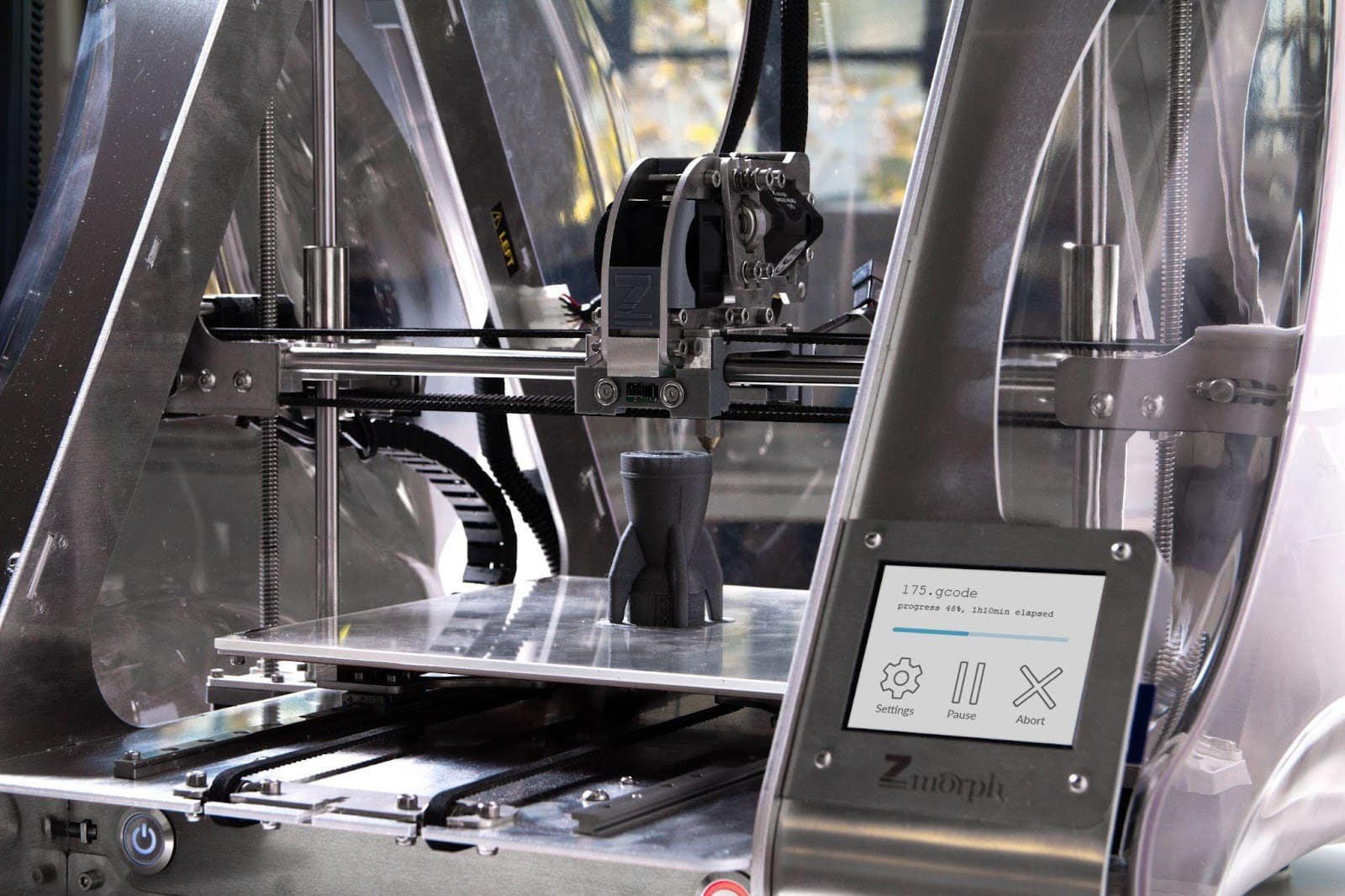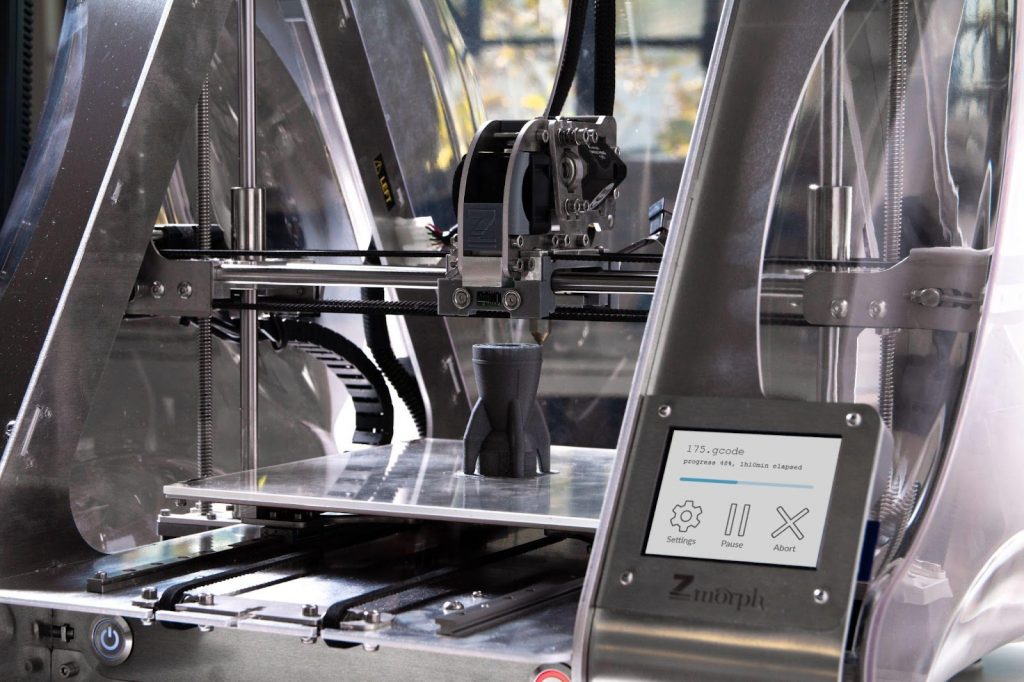 Entrepreneurs and investors are constantly looking for ways to test out their products and see how feasible their ideas are before production. You can serve this niche market by starting a rapid prototyping service.
Traditionally, inventors and entrepreneurs had to seek industrial firms to work with to produce prototypes, and it cost them thousands of dollars.
You can offer this service at a lower price, from a few hundred dollars to thousands, depending on the complexity of the product.
Designers, inventors, and entrepreneurs can consult with you on each stage, from the concept design and design engineering to the prototyping and testing.
Offering consultation services can drive the fee for your services up, making it a more profitable venture.
3. Design, Print, And Sell Products
With an imaginative mind, the possibilities are endless on what you can produce with your 3D printer. Once you have the design aspect mapped out, you can bring an idea to life through a few easy steps.
Here are a few ideas of items you can print and sell.
Toys
Kids toys are always flying off the shelves. Kids love to play, and loving parents want to see their children happy. That said, you'll have to make your product unique to warrant a need from kids and parents. It could be an educational toy, a super fun toy, or a wacky toy.
There's no ceiling when it comes to creating toys, and anything goes as long as it's creative, fun, and evokes a need to want to play with it over and over again.
Movie Props
While I'm sure your first instinct is to print out an iron man suit and bask in the glory of that achievement (which would be well deserved), it's best to focus on smaller items when considering items for sale.
Think along the lines of the snitch from Harry Potter, a miniature Thanos glove, or the giant joint from Cheech and Chong's Up In Smoke, or better yet, Batman's Batarang.
You can always go for a lightsaber or Darth Vader's helmet, but keep in mind the scale of the item you're printing in relation to the size of your 3D printer.
Footwear
Footwear manufacturing companies like Reebok, Adidas, and New Balance have been using 3D printing technologies to manufacture midsoles for shoes for the past few years, and it's beginning to catch on as other manufacturers, designers, startups, and enthusiasts hone in on the technology and experiment with its applications.
As of now, the best way to use 3D printing to make shoes is by creating midsoles or less complicated iterations like flip flops and crocs. It's still too early to make an entirely 3D printed sneaker, but the midsoles and crocs are a good start.
Still, flip flops, sandals, and crocs are a good venture, and you can design something unique that sells. Heck, if Kanye West can sell the weird-looking Yeezy Foam Runner, then it's not impossible for you to sell some crocs.
The best filament for 3D printing midsoles and shoes is Thermoplastic Polyurethane (TPU) which is durable, strong, and flexible.
Trending Figurines
The internet is awash with trends that pop up ever so often. From memes to iconic cat videos to game characters, there's always something that's popping off. The nature of how the internet works and how communication spreads make it an ideal source to cash in on trends.
You can lean in on these trends and print figurines from games like Fortnite and Among Us, the Dogecoin dog, the Bernie Sanders mittens meme, or the coughing cat meme, just to name a few examples.
Once you're sure you're in the clear legally, there's no limit. The internet is your oyster.
Phone Cases and Accessories
Smartphones are everywhere, and pretty much everyone's got one at this point. They're fragile pieces of technology that need protection, hence, phone cases.
This is a great market to serve as people are always looking for personality beyond functionality. You can create custom phone cases to suit each person's style or start your own line of phone cases that have a unique design.
Accessories like earbud holders, slim wallets, keychain smartphone stands, and playing card holders are among the wide list of things you can print for sale.
Home Décor And Cutlery
You can be of service to anyone looking to spruce up their home by printing unique and minimalist home décor pieces like vases, planters, and lamps.
Additionally, you can print kitchenware with unique designs. This could be cutlery with interesting handles, mugs, cups, and attractive plates that serve as practical and novelty items.
Architectural Models
Traditionally, architects would make scale models out of wood or foam, which was time-consuming and messy. With 3D printing, more architects prefer to outsource this task to companies or individuals with 3D printers.
It's quick and prints in great detail and quality, making it easy to create scale models, especially those with complex architectural designs. You can target architects and offer this service at a good rate to attract repeat customers.
Alternatively, you could work with an architect to design and print architectural models for sale. With some advertising, this would be particularly interesting to people who enjoy building model kits and appreciate architecture.
Jewelry and fashion accessories
Creating unique or custom fashion accessories and jewelry pieces is a great way to use your 3D printer to make money. From necklaces, bracelets, rings, pendants, and earrings, the options and ideas are plenty.
Fashion labels and designers all over the world are getting creative and implementing 3D technology to create ties, clutch purses, skirts, and even dresses, with some being able to 3D print directly onto fabric to create apparel with more fluidity.
With a bit of know-how and some tinkering, you can be on your way to creating an iconic fashion piece.
Places To Sell Your 3D Printed Items Online
Alright, so you've gone ahead and designed a cool 3D model and printed it. Now, you want to sell it. Thanks to the internet, there's a ton of options out there. You could set up your own online store or list your products on an e-commerce website.
Some of the websites you could list your products on include: Etsy, eBay, Bonanza, Amazon, Storenvy, and i.materialise.
Social media is also a great platform to showcase your products and make sales. You can create an Instagram page and upload pictures of your products to attract interest, which is a great way to make money on Instagram.
TikTok is also a great avenue to showcase creatively designed products that appeal to a young audience. Lastly, Facebook Marketplace acts as a viable e-commerce platform.
The beauty of social media is you can build a large following by taking followers through the creation process and incorporating their suggestions and ideas into your products, effectively increasing demand and driving sales.
Related: How to Make Money on Snapchat
4. Start A 3D Printing Service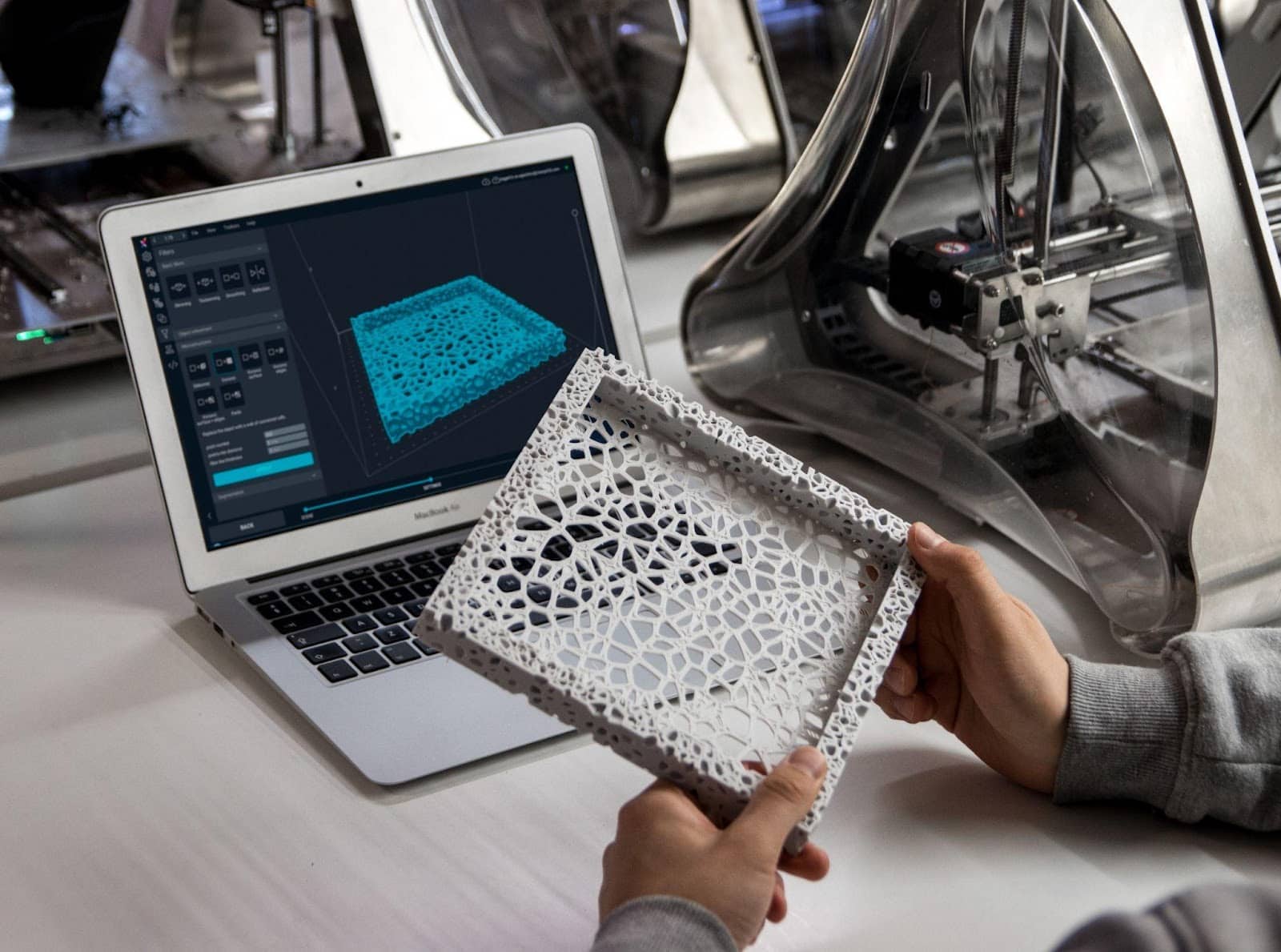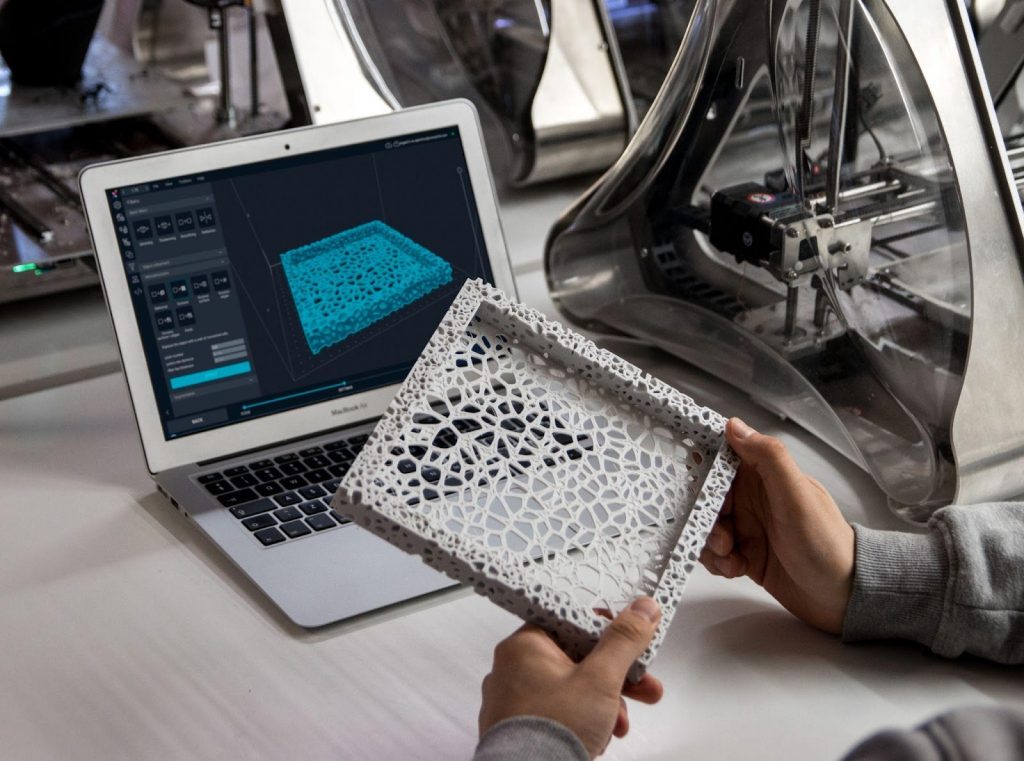 There are a lot of people with 3D designers who lack a 3D printer. You can choose to focus on printing and leave the design work to your clients. This frees you up to take on as many clients as you can handle because you're only focused on one facet of the creation process.
Businesses that offer online printing services like i.materialise, Sculpteo, Imakr, and Ponoko run platforms where clients are able to send their designs through an online portal on their website. The design is then 3D printed and shipped to the client.
Marketplaces you can sign up for and offer your printing service include MakeXYZ, Treatstock, Fiverr, Shapeways, and 3DHubs.
These sites make it easy for you to connect with clients looking for 3D printing services. Once you sign up and set your terms and rates, you're able to start accepting 3D models that you can print.
5. Offer Online 3D Printing Classes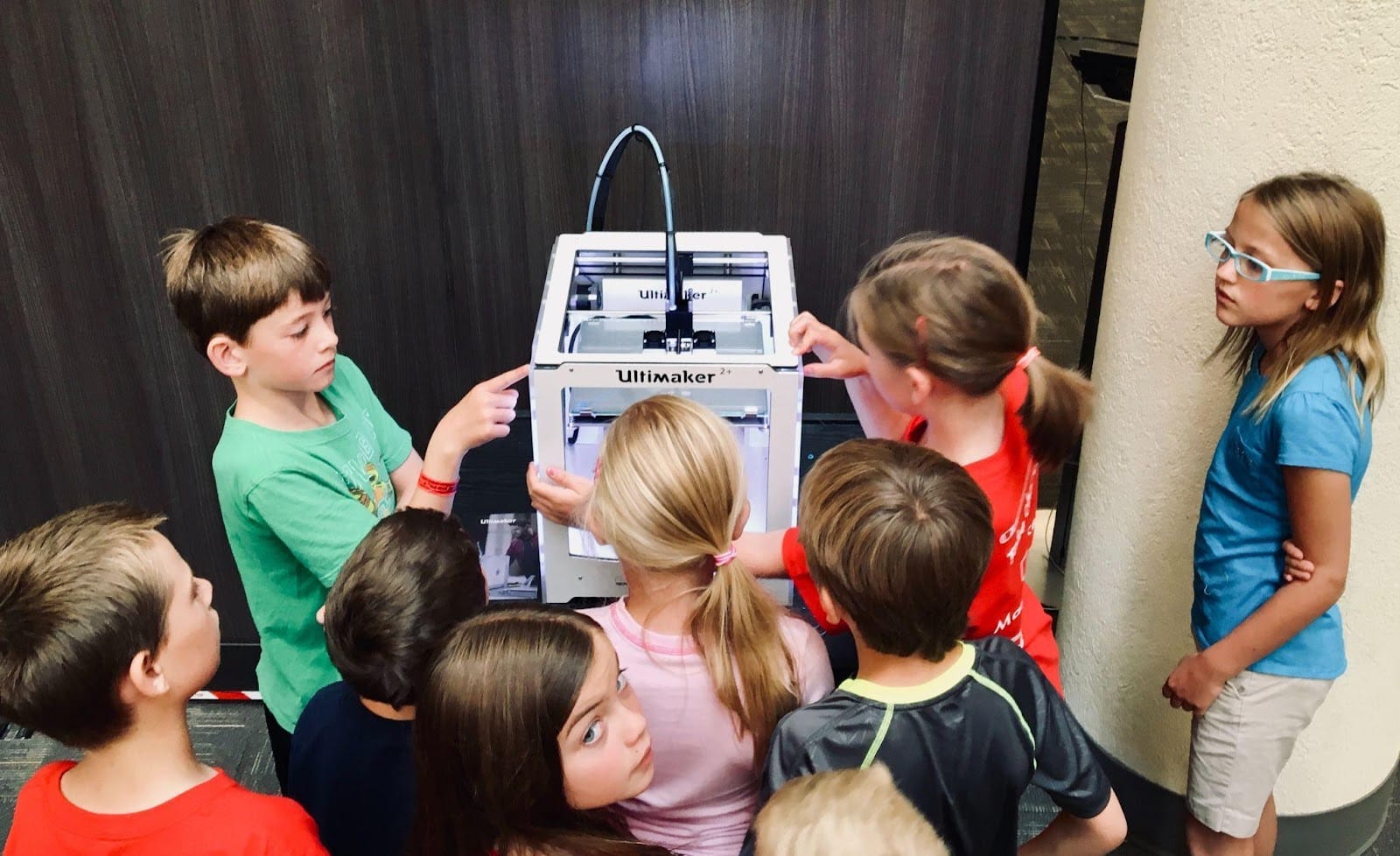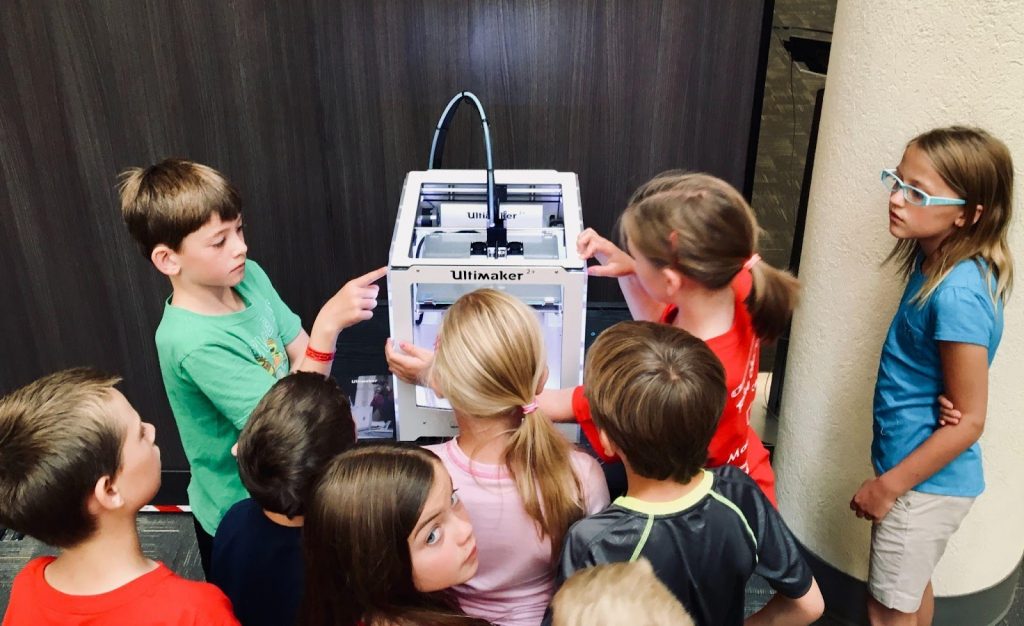 3D printing is still a relatively new technology that isn't widely understood. Granted, you have enough knowledge and skills to pass it on; you can take the opportunity to teach the basics to advanced practices and techniques of 3D printing, effectively turning beginners into professionals.
You can combine physical and digital training or offer them separately. For instance, if someone has a 3D printer but limited knowledge of printing, you can recommend they take a digital class. For those without a 3D printer, offering both physical and digital classes would work better for them.
Some of the best online learning platforms you can sign up for, and offer classes include Skillshare, Udemy, and Coursera. For physical classes, you may choose to open up your home, but if you feel like that's too intrusive, you can rent a space in your area to conduct training.
6. Start A 3D Design Service
Now, you may be good at creating 3D models and enjoy that more than printing, or better yet, you may not have a printer, but you can make some killer designs. The good news is, you can still make money by starting a 3D design service.
3D modeling is not easy, and there's a learning curve before you can design something good, from learning how to use the modeling software to putting in the hours and having a creative eye. It takes a lot of skill and dedication to get to a point where you put out good 3D designs.
Offering this service serves a community of enthusiasts and clients who have a vision but don't know how to bring it out. You can work with clients to create 3D models for them, or you can create 3D models and list them on an online marketplace for sale.
Some of the best marketplaces to sell 3D models online include Cults3D, Turbosquid, CGtrader, MyMiniFactory, Skrimarket, and Pinshape.
7. Start a YouTube Channel
YouTube is the world's second most visited website with over 21 billion monthly visits meaning there's huge potential to connect and interact with people on the video-sharing platform. All you need is a camera, basic editing skills, good content, and you're good to go.
It's free to sign up, and anyone can join. What makes it interesting is the fact that you can get paid for views through the YouTube partner program. You'd have to amass a lot of views to get good cash, but it's worth it if you stay consistent and build a following.
What's more, you can get sponsorship deals from companies looking to advertise their products or services in your videos. Additionally, you can start a subscription service where you share premium content that's only available to paid members and charge a monthly fee through Patreon.
If you're already on YouTube, you can try making money on Twitch by streaming your 3D printer building cool designs.
8. Offer Maintenance & Repair Services
3D printers are complicated machines, and unless you've spent a lot of time using one, you'd be hard-pressed to find a solution if something went wrong.
It's one thing to know how to print, but it's a different ball game when it comes to maintenance and repair. You can use your expertise in the mechanical aspect of 3D printers to troubleshoot and repair failed or broken 3D printers.
The machines are delicate and pricey, and only a few would risk tinkering with it if there was a problem. The rest would prefer to consult with someone who knows how they work.
That's where you come in. You can charge a consultation fee to help clients with troubleshooting and other issues. You can help source for parts, repair broken printers or charge for regular maintenance.
9. Invest In A 3D Printing Business
Making money from 3D printers doesn't have to be about having one. The technology, interest, and 3D printing industry are picking up steam, and investing in a 3D printing business is bound to have good returns.
3D printing technology is definitely here to stay, and it's already impacted a broad spectrum of sectors, from robotics to the healthcare industry.
You can buy a percentage of equity from a startup or buy stocks from established companies that deal with large-scale design and manufacturing. The most popular 3D printing companies include:
3D Systems Corp. (DDD)
Proto Labs Inc. (PRLB)
FARO Technologies Inc. (FARO)
Materialise NV (MTLS)
The ExOne Co. (XONE)
The investment opportunities are plenty.
10. Sell Your 3D Printer
You may have tried all the above ways to make money with a 3D printer and had little success, or you're just not interested. The last resort would be to sell your printer. There's no easier way to make money with a 3D printer than selling the printer.
Depending on the circumstances, you can sell it for profit, or if you're looking to make quick cash, you can sell it at a lower cost than the price you bought it. Regardless of what you choose, you'll make money from your 3D printer.
How Much Does A 3D Printer Cost?
3D printers can cost anywhere from $200 for budget printers to $10,000 and above for industrial printers. Here's a look into the essential factors to consider when buying a 3D printer.
Application
Before you make a purchase, it's best to know the intended use of the 3D printer. Do you plan on using it for detailed pieces of jewelry? Rapid prototyping? Home or industrial use?
Once you have a clear picture of how you plan to use a 3D printer, you can source for one with the specifications that best match your needs.
Print Speed
3D printing individual parts can take hours to print depending on the type of technology and material used. The fastest and most common is Fused Deposition Modeling (FDM) technology which uses plastic. The most time-consuming and expensive is 3D printing from metal.
Build Volume
The intended size of the 3D printed items will significantly influence the buying decision. Budget printers tend to be smaller than industrial printers, but other factors like the detail and accuracy of the printer come into play.
Depending on the size and level of detail you're looking for. Build volume is a crucial factor to consider.
Material
There are a number of 3D printing technologies, each with its process, material, and output. For instance, there are three 3D printing technologies for plastics alone.
FDM uses a thermoplastic filament, Stereolithography (SLA) uses photopolymer resin, and Selective Laser Sintering (SLS) uses polymer powder.
Your intended output, accessibility, and cost of materials will influence your buying decision.
Resolution
SLA technology produces the highest resolution, which makes it suitable for creating items with complex patterns or intricate details. On the other hand, FDM technology produces the lowest resolution making it ideal for basic designs or simple prototyping.
Final Thoughts
As the 3D printing industry grows, so will your earning potential and the opportunity to build a long-lasting business. With a bit of creativity, you can make a comfortable living with or without a 3D printer. There's no limitation to the possibilities available.
Follow the steps outlined above and you'll be well on your way to making money with 3D printing.
FAQs
Can You Print Food With A 3D Printer?
The short answer is yes. However, it is still in its infancy stages and not scalable. The food itself is not cooked by the 3D printer but is already consumable or cooked after the 3D printing process. They are particularly useful for bringing highly complex designs to life. Paste-like food like chocolate, mashed potatoes, frosting, creams, and sweets work best. It's more of a niche offering with chefs setting up boutique restaurants to offer 3D-printed food to fascinated patrons. Some bakeries and eateries have also picked up on the use of 3D food printers and incorporated them into some of their menu items. It's a relatively new aspect of 3D printing with its own benefits and drawbacks, but it's worth looking into if you're interested in making money from it.
How Much Money Can You Make 3D Printing?
Like any other business, 3D printing requires consistency, smarts, and a knack for spotting opportunities. The potential to make money ranges from a few hundred bucks to thousands of dollars. Follow either of the methods mentioned above, and you could make over $1,000 a month for starters. As your business grows and you gain more clients or make more sales, you can earn upwards of $50,000 in a year. Naturally, quality products will attract sales. Therefore, it's best to ensure you're putting out high-quality prints to generate interest, increase sales, and build a good brand reputation.
More Ways to Make Money
If you liked this article on making money with a 3D printer, you'll likely enjoy these creative business ideas: