Although most food delivery apps do not take SNAP or EBT payments (food stamps), you may in some circumstances use EBT/SNAP to order meals using food delivery apps.
In California, for example, you may use your Calfresh (EBT) benefits at Amazon and Walmart (online), with the exception of the deli at Walmart or Whole Foods and other "prepared foods" that would not be eligible for reimbursement using EBT/SNAP elsewhere.
However, such situations are uncommon. We'll go through what's feasible in the majority of the country, as well as any exceptions that may exist now, as well as alternative food-delivery strategies to utilize your EBT/SNAP benefits if you aren't able to or don't want to shop for groceries or meals.
What is EBT/Snap?
SNAP, the Supplemental Nutrition Assistance Program (formerly food stamps), is an entitlement program that ensures access to healthy food for low-income households. SNAP benefits are loaded onto a plastic card, similar to a debit card or credit card, and may only be used on eligible items at supermarkets or other retailers.
SNAP benefits are accepted at over 260,000 stores nationwide, but what about for food delivery apps like DoorDash, Uber Eats, Instacart, Amazon Fresh or Postmates?
Does Instacart Accept EBT/SNAP? Yes.

Yes, Instacart now takes EBT and SNAP payments for some businesses, including well-known names such as Whole Foods, Aldi, and Walmart.
They announced this on October 22, 2020 in a company update post.
Through the Istacart app, you can order pretty much anything that these businesses have to offer — with the exception of cooked chicken and other warm-foods that are already heated – because their availability is restricted and they aren't always permitted for purchase using EBT/SNAP.
Get free delivery on your first 3 EBT orders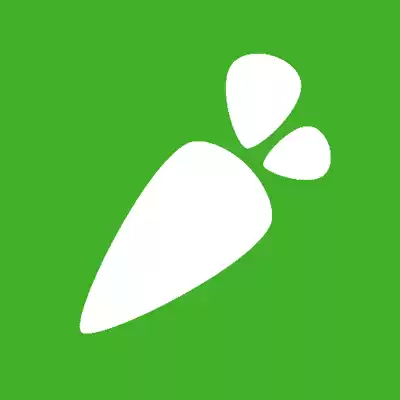 Instacart Grocery Delivery
Use EBT SNAP to buy groceries at participating stores on Instacart and skip the delivery or pickup fee. Valid through 6/30/23 on eligible orders of $35 or more.
Shop Now
Related Instacart Resources
Does Amazon (Fresh or Pantry) Accept EBT/SNAP? Yes.

Yes — Amazon Fresh and Amazon Pantry are payable using your EBT or SNAP benefits.
You may also save money on Amazon Prime if you have a EBT or SNAP card, but keep in mind that you don't need Amazon Prime to get free shipping or buy a variety of food items on Amazon.
However, you should keep in mind that your benefits will not allow you to buy non-food items like electronics or furniture on Amazon.
Related Amazon Fresh Resources
Does DoorDash Accept EBT/SNAP? No.
Even for non-prepared or minimally-prepared meals, DoorDash does not take EBT or SNAP benefits right now.
They just don't want to apply for approval, and they don't want the overhead of checking items on the platform since most things on DoorDash wouldn't be eligible even if they accepted it, since most is (hot) prepared food from restaurants, which isn't permitted under the EBT/SNAP program rules.
Related DoorDash Resources
Does GrubHub Accept EBT/SNAP? No.
Grubhub doesn't accept EBT/SNAP at this time because it only works with restaurants that provide ready-to-eat food that is not permitted to be bought using the EBT or SNAP programs now – however, this may change in the future.
Related Grubhub Resources
Does Postmates Accept EBT/SNAP? No.
Postmates does not currently accept EBT/SNAP, which is a shame because they primarily cater to restaurants and all of their meals are freshly cooked (or prepared to order).
In order to receive an exception from SNAP rules, a business would have to apply for and receive approval from the USDA.
Postmates may be able to take EBT/SNAP if they were able to become a USDA-approved retailer, but since there are so many hoops to jump through for this status, it's not going to happen anytime soon.
Does Uber Eats Accept EBT/SNAP? No.
No. Uber Eats is an online food-delivery service that does not accept EBT/SNAP benefits. This is because Uber Eats is just an intermediary between food establishments and customers. The food is not prepared by Uber Eats, nor does Uber Eats take the order directly from the customer.
Generally, prepared food is not eligible for reimbursement using EBT/SNAP benefits, however, there may be some exceptions to the rule.
Uber Eats does not accept EBT or SNAP because they don't want to deal with the hassle of setting it up and verifying whether something is EBT/SNAP eligible or whether it's prohibited from being purchased using such benefits.
Food Delivery EBT/SNAP Summary
In summary, there are only two third-party food delivery apps that take EBT/SNAP, and those are Instacart and Amazon.
"Can I use my benefits at UberEats?" "Does DoorDash accept EBT?" "Does GrubHub Accept EBT/SNAP?" "Can I use SNAP benefits on Postmates?" These questions and more will likely be answered in the future as Uber Eats, DoorDash and Postmates may all be converted to accept EBT and SNAP.
You can still get groceries from Instacart, Amazon Fresh, or Walmart's website and have them delivered directly to your home in as little as 30-40 minutes with your EBT/SNAP Benefits.
Details
Uber Eats partners with restaurants in dozens of cities around the world. Ordering can be done on their website or with a smartphone/tablet application (only iOS and Android).



ORDER NOW



Uber Eats Promo: Get $15 off your entire first-time Uber Eats order when applying the code eats-ubersignupfree
Grubhub is an online and mobile food-ordering company that connects diners with local restaurants.



ORDER NOW



Grubhub Promo: Get $12 off your entire first-time Grubhub order of $15+
Get breakfast, lunch, dinner and more delivered from your favorite restaurants right to your doorstep with one easy click with DoorDash.



ORDER NOW



DoorDash Promo:

Get $7 off your first DoorDash order over $10 when you 

sign-up on this page

(new customers only).

 

Postmates offers on-demand delivery of everything you need, whenever you need it. The website claims they offer food delivery, grocery delivery, alcohol delivery, and more—they bring the best of your city to you, in minutes.



ORDER NOW

Delivery.com is another popular food delivery app that offers others additional services such as alcohol, groceries, dry cleaning and laundry delivered as well.



ORDER NOW
If you're low on funds and could benefit from ways to make extra money, consider reading the following articles on ways to make extra money: