Product placement is nothing new, especially since most of us see advertisements practically anywhere we go. But did you know that you can earn free products for reviews without being a celebrity?
Many websites pay you for your opinion with free products. Companies send you products to test, you review them, and you get to keep the product for your time.
Sending out free products is a lucrative marketing tool most companies tap into. Research shows that 93% of people read online reviews before making a purchase, and 62% are more likely to purchase a product if they see a video or photo of someone else using it.
If you're excited about receiving free products to test, you're not alone. Several websites connect companies with consumers ready to spread the word about products they've tried.
Are you ready to learn more about how to get free products for reviews? Let's get started!
26 Companies That Offer Free Products For Review
Having free products sent to your home may not necessarily make you money directly, but it's a great way to find content for your social media. You may even be able to find sponsorships if you have a large following and people respond well to your content.
1. Survey Junkie
Survey Junkie is one of many passive income websites that rewards you for sharing your opinions. Sign up with Survey Junkie to get started with your profile survey that determines your preferences and interests.
Products you may receive from Survey Junkie include food, beauty, electronics, household goods, and skincare. Use the product and share your thoughts via social media through photos, videos, and comments.
Earn on average $1 to $3 per survey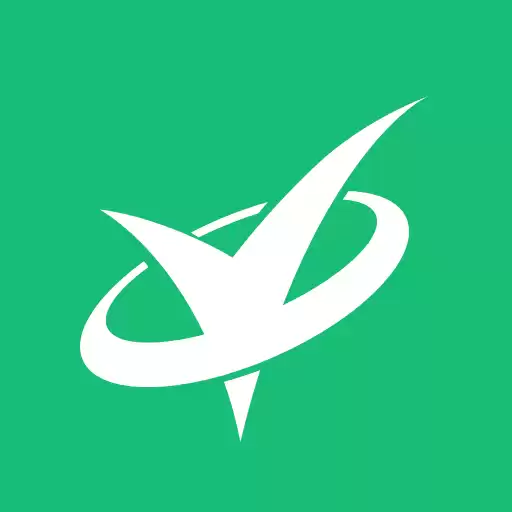 Survey Junkie
$1-$3 average earnings per survey
Extra points if you screened out of survey
Additional ways to earn up to $100
Install Survey Junkie extension for bonus
Join for Free
2. Swagbucks
Swagbucks is one of the best survey apps you can download to make some extra money and get free products to test. You earn Swagbucks each time you complete various tasks, such as answering survey questions, watching videos, and shopping online. 
Swagbucks' Product Testing Program partners with companies to connect consumers like you to various brands. If you're selected, you'll receive a free product to test.
In addition to earning followers and likes, you can also earn Swagbucks for your review. Depending on the quality and length, you may be eligible for future product reviews with sites like Swagbucks.
Earn around $50 to $1,000 per year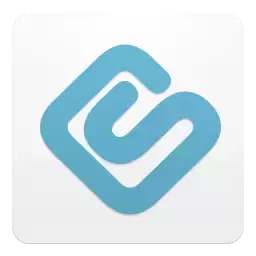 Swagbucks
Get $10 added to your account just for signing up.
Swagbucks is the most reputable rewards site that lets you watch videos, take surveys, shop and more to earn real money. You can also get free gift cards and cash for shopping and discovering content online.
Start Earning
3. Pinecone Research 
Join the Pinecone Research Panel and be one of the first to test emerging concepts for a variety of products. Each product survey pays $3.
You can review the following with Pinecone Research: 
Personal care
Food
Household items
Drinks
Beauty
Skincare
Cleaning supplies
Product testers are chosen based on demographic information and survey responses. If selected, Pinecone Research will send you the product to review.
Once you receive the free product, it's time to test. Share your thoughts with the brand and on social media, and rinse and repeat.
4. Toluna Influencers
This invite-only source for free products to test spans several categories, from beauty and personal care to fashion and technology. Create an account on the Toluna Influencers website and complete your profile to get started. 
If accepted, Toluna Influencers provides you with products in exchange for your feedback. You can also earn rewards through surveys and other opportunities.
5. Amazon Vine
Most of us shop on Amazon already, but did you know you can get free products to review if you sign up for Amazon Vine? This program selects reviewers based on rankings to review free products for hundreds of thousands of other Amazon customers.
Most of the products you'll be sent to review fit into the categories you purchase and review the most. For example, you could get paid to drive if you review automotive cleaning products, GPS devices, and emergency survival gear.
Product categories that you can review mirror the most popular on Amazon, such as toys, games, home, beauty, personal care, and electronics. Not all products qualify for reviews, but you get to keep any products you do review.
When you review a product on Amazon through the Amazon Vine program, you're considered a "trusted" reviewer. This title means your reviews are typically highlighted on product pages so other consumers can easily see them.
6. American Consumer Opinion (ACO)
If you want to make money without a car, ACO can help. This company started in 1986 and continues to pay consumers who take online surveys and test products. 
Navigate to ACO's website to sign up to be a product tester. If selected, you'll be sent an email invitation for a specific campaign, which you can accept or decline.
Most products to review include travel, consumer goods, and healthcare. You're selected based on your demographics and interests, so it's best to answer questions honestly to increase your chances of being selected.
7. Brooks Product Testing 
If you're looking for one of the best side hustles to motivate you to get in shape, Brooks Product Testing gives you free fitness products to test. You can use these products to up your workout game and get healthy.
Examples of products available for testing include:
Running shoes
Shorts
Jackets
Shirts
You can also test out many other kinds of fitness apparel. All you must do is share information about your shoe preference and fitness activities.
Once you use the products sent to you in your daily fitness routine, you can review the product and provide feedback. Most feedback centers around durability, performance, comfort, and fit.
8. BzzAgent
BzzAgent is another website that rewards you for testing and reviewing products. You can review everything from food and household cleaning items to pet products and electronics.
This website asks that you share your online reviews via social media posts so you essentially get paid to post ads. BzzAgent also asks that you participate in surveys to help various brands improve their products. 
With BzzAgent, you can earn incentives to test products as well. The more products you review and advertise, the more opportunities should come your way.
9. CrowdTap
If you're chosen to review products on CrowdTap, you can pick from various products to review. The categories and specific products change often, so it's an excellent way to switch it up and review new things.
CrowdTap also encourages you to participate in polls, surveys, and conversations about the products you're testing. You can also express your opinions to the brands and provide feedback on your experience.
10. Daily Goodie Box
Subscription boxes are the new way to get stuff sent to you every month. If you like this business model and want to review free products, Daily Goodie Box is right up your alley.
This product sampling program sends you boxes of goodies each month to review. Many brands take advantage of these boxes to test new products and receive feedback before entering the market.
The profile questionnaire you fill out customizes which products you're sent. The products can range from household goods and food to cosmetics and drinks.
Daily Goodie Box also runs promotions and giveaways on its website. You can also watch videos and answer survey questions to win prizes and free products. 
11. GatherU
Register on GatherU's website, and you could be eligible to test various products. Categories include personal care, household cleaning, consumer goods, food and beverages, beauty, and electronics.
When you're connected with a brand, GatherU will send you an invite. You'll review the products listed within the invite and provide feedback on your experience.
12. Homeschool
Many of us would love to get paid to read books. If you homeschool your kids, you can use Homeschool to receive and review free homeschooling products, including books.
While most of these products are educational materials, Homeschool also offers toys and games that kids can use to enrich their learning. Register on Homeschool's website, and you can receive products to test for free.
The products available on Homeschool are fewer in number than other websites on our list. Check back often to see what's available.
13. HomeTester Club
If you like testing products for free, this is one club you can't miss out on. HomeTester Club is an online community that offers free products in exchange for reviews.
Register on the HomeTester Club website to get started. The initial survey sets the tone for what products you can review, so answer the questions carefully.
If selected to review a product, you'll share your thoughts on the HomeTester Club website, other review sites, and your social media. You can also receive discounts and special offers on the products you review if you want to purchase them in the future.
14. Ibotta
Ibotta is one of several apps that pay you real money and let you review products without paying for them. It's also an excellent cashback app you can use to earn rewards for what you already buy.
Like several websites on our list, Ibotta has an invite-only product testing program. If you receive an invite, you can review products for free and share your thoughts on social media and through surveys.
15. Influenster
You know the drill by now: you sign up for an account, create a profile, get products to test, and share your thoughts via social media. With Influenster, however, you must review the products you receive within a specific time.
You can also participate in brand campaigns requiring more than a written review. These opportunities require that you submit a social media post or video review to share your experience.
The best part about Influenster is that you can receive pre-release products and prizes for your efforts. If you have a large following and want free products to test, check out Influenster.
16. InStyle Trendsetters
Are you a beauty influencer looking for more products to test? If so, check out InStyle Trendsetters and their product review program.
This program includes several products you can test, such as:
Cosmetics
Hair care
Skincare
Fragrances
Join the website and create a profile to get started. You can participate in surveys and test free products if you're chosen.
Most beauty products sent out to testers come with directions on how to use them. Evaluate the items, and share your thoughts via social media and InStyle's questionnaires.
17. JJ Friends & Neighbors
Johnson and Johnson (the JJ mentioned in the name) sponsors this product testing program that rewards you with free products in several categories the brand is known for. You can test out feminine products, skincare, baby items, vitamins, and dietary supplements.
You can help Johnson and Johnson improve their products with honest feedback. However, this program is invite-only, so your participation is not guaranteed.
18. McCormick Consumer Testing
Are you a home cook? If so, you should sign up for McCormick Consumer Testing.
McCormick is a household name when it comes to spices. What if you could test new spice combinations and flavors and share your thoughts with this iconic brand?
You can also test out many kitchen tools, accessories, and food products with McCormick Consumer Testing. Head to their website to see what opportunities you can take advantage of.
19. MomSelect
Moms everywhere can receive free stuff to test with their families with MomSelect. This website connects mothers with brands to test out products in the following categories:
Beauty
Skincare
Baby
Food
Household
MomSelect requires that you share your opinions on your blog, social media, and any other online channels you have. These brands then use your feedback to inform future marketing and product development efforts.
20. PinchMe
There's no pain involved in reviewing products from PinchMe. Simply sign up on the website and create a profile like many other review sites on our list.
Once you enter your demographic information, you are in the running to be selected for product reviews. If selected, you'll be sent a product to test and share your feedback.
PinchMe also rewards you for engaging and participating through a proprietary scoring system. The more products you try and review, the higher your score (and the higher your chances to review more products in the future).
21. RebateKey
Unlike other product testing websites on our list, RebateKey requires that you purchase the product you review at full price. Once you review the product, you must submit your thoughts to the website directly.
When RebateKey validates your review, you'll receive a rebate equal to the purchase price. These rebates are often mailed as checks or sent as PayPal deposits.
Products available for testing include several categories, such as household, beauty, and electronics. While RebateKey requires more financial investment, it's a great way to get paid for the products you review.
22. SheSpeaks
Navigate to the SheSpeaks website and fill out a profile to start earning free products to test. The responses you input on the profile form will inform which products you are sent to review.
SheSpeaks asks you to share your opinion on its website and your social media platforms. You can also connect with other members to share your thoughts and experiences, participate in giveaways, and earn other incentives as you review.
23. Smiley360
Create a free Smiley360 profile, and you can start reviewing free products. SMile360 partners you with brands and campaigns to test various products and share your thoughts.
This review website also sends email surveys and encourages you to share your experiences on social media. Smiley360 makes it fun and interactive to test free products and keep them afterward.
24. The Pink Panel 
As the name suggests, The Pink Panel focuses solely on beauty products, including makeup, haircare, and skincare. The Pink Panel matches you with products based on age, skin type, and hair type.
When you review a product from The Pink Panel, they want you to include everything from the packaging to the experience. Share videos and pictures of you using the item, and you can potentially receive compensation or additional products to review. 
25. Vocal Point
Your voice is the center of attention with Vocal Point. This website connects you with brands who want to spread the word about their products, including famous names like Pantene and Tide.
Like most websites on this list, Vocal Point relies heavily on your demographics and profile survey responses. Review products, and you can also access coupons, discounts, and special offers from various brands.
26. Vogue Insiders
Do you read Vogue magazine? If so, you can get free fashion and beauty products to review in exchange for your feedback.
Brands include Chanel, Estee Lauder, La Mer, and Dior. Products include:
Jewelry
Haircare
Makeup
Skincare
Fragrances
Accessories
Apparel
The specific products you get to review will depend on trends and promotions. This invite-only opportunity requires you to provide feedback for the brand, complete surveys on your thoughts, and share your experiences on social media.
FAQs
How can you increase your chances of being picked to review a free product? 
To increase your chances of being picked to review a free product, you should grow your social media following and search for companies in your niche. You can also approach companies and join influencer networks to make a name for yourself with quality product reviews. 
Can you get paid to review products for free? 
You can get paid to review products for free, but the basic agreement doesn't include any money exchanged. However, if you continually grow the brand you're reviewing, they may approach you with an offer. 
What are some of the best ways to get products to test for free? 
Signing up on the various websites above is one of the best ways to get products to test for free. You can also approach companies in your niche and plead your case to work out a deal. 
The Age of the Influencer
Within the last several years, marketing has turned from companies working directly with celebrities to brands reaching out to consumers directly. In the age of social media influencers and small-time celebrities, you're more likely to see your favorite Instagram star advertising a product than your favorite actor or actress.
Joining other social media influencers and product reviewers isn't as tricky as it once was. If you have a respectable following and do an awesome job at reviewing products, you, too, can earn free products for your opinions.
We hope this article helps you to learn where to find these opportunities. Take advantage of these opportunities, and if all you get out of them are free products, we'd say that's a win-win.
Which products will you review next?