The world has come a long way since books on tape, especially when you consider the thousands of titles you can listen to instead of read. In our busy lives, there's not a lot of time left in the day for sitting down with a good book.
Audiobooks allow us to take a few minutes here and there to listen to the words of another, improve our lives, learn something new, or even just escape reality. And in the world of small attention spans, audiobooks thrive.
With such a large market available on Audible, you might have thought about writing your own book to add to the list. At the same time, there are many other ways you can earn money from working with Audible. It's all about knowing what opportunities are available and how you can integrate them with your own strategies.
Even if you never get around to writing a book that your favorite actor or actress reads aloud for everyone to hear, there are ways to make money on Audible.
Our article includes some of the most common ways to add Audible to your list of income sources. The best part is that you don't need to invest a lot of money into the endeavor yet the potential for earnings is limitless.
You don't have to have a lot of experience, either. It's all about integrating what Audible offers into your goals and seeing where the partnership takes you.
Are you ready to see how you can make money on Audible? Let's get started!
History of Audible
Did you know that Audible is nearly 30 years old? Founded in 1995 by Don Katz, the company was acquired by Amazon in 2008.
Since then, it's become the massive audiobook central you're probably familiar with. There are over 180,000 audiobooks to choose from with titles added frequently.
In addition to digital audiobooks, Audible also offers audio versions of newspapers and popular magazines. You can even listen to audiobooks in several major languages, including Chinese, French, Spanish, and Italian.
To expand its reach, Audible also includes a streaming platform called Audible Channels. This subscription service lets you access audiobooks from other publishers via your Audible account.
How to Make Money with Audible
While there might be illegitimate ways to make money with eBooks, audiobooks are a bit different. There are two main ways to make money with Audible: producing audio and representing the brand.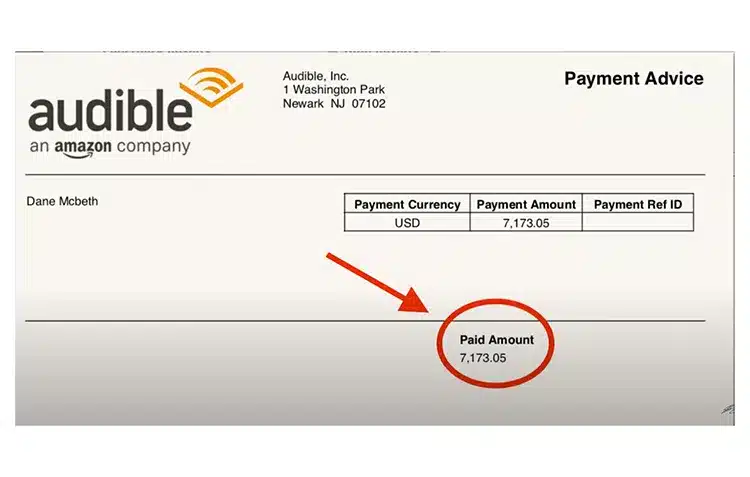 Both offer multiple opportunities to earn money and grow your commission. At the same time, some are more time-consuming and demanding than others. It's up to you to choose how many hours you spend earning money on Audible.
Audio Content
One of the most lucrative ways to earn money on Audible is to get paid to read books. Yes, you can earn money by narrating everything from short stories and non-fiction books to full-length novels.
Narrating requires a bit of skill and specific gear, but if you're passionate about narrating books and have the voice for it, nothing is stopping you from succeeding. Most Audible narrators invest in a good microphone, user-friendly recording software, headphones, and a soundproof recording space. You'll also need time to set aside for recording your narration.
While some people are certainly easier to listen to than others, it's important to consider your audience when narrating. You want to match the tone and style of the work, but adding your own flair will gain you an audience.
The same can be said for podcasting, which is yet another way you can make money on Audible. You can easily create your own podcast that speaks about different topics your readers might be interested in.
After you record your podcast (similar to a narration recording), all you have to do is upload that audio to Audible's website. Wait for people to listen or get on your social media to advertise your podcast to the world.
Affiliates
Producing audio for Audible to make money can take a lot of effort. If you're not sure you're willing to sign up for such a commitment, you should consider Audible's affiliate programs. These programs offer similar incentives and are both low-cost and low-risk.
Like many of the best affiliate programs out there, Audible rewards you for spreading the word. Many bloggers choose to advertise Audible as a way to earn a commission.
Integrating Audible into your affiliates is an easy way to scale your affiliate partnerships as well since you can earn ad revenue from every website you own. The tricky part is including Audible in such a way that maintains trust and improves the lives of your blog audience.
It can take some time to get going with Audible affiliates, but it's a more passive income source with a lower investment than producing audio. At the same time, nothing is stopping you from participating in both aspects of earning money with Audible.
6 Real Ways to Make Money on Audible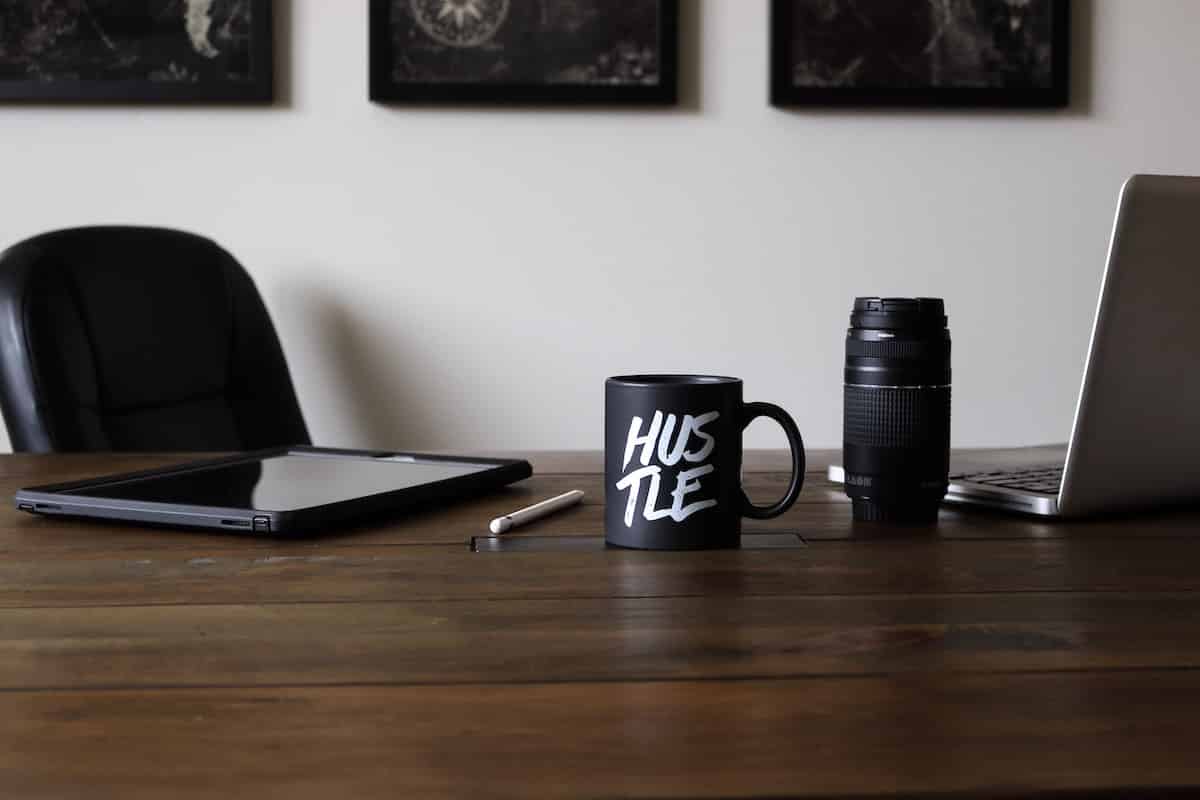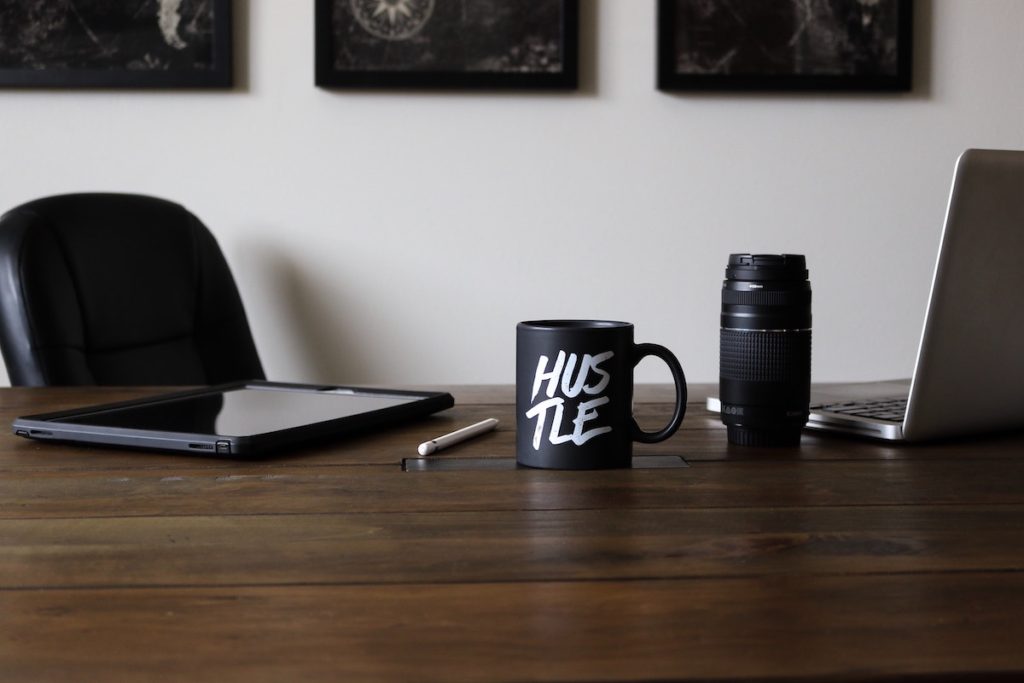 Now that we've discussed the basics of making money on Audible, let's take a closer look at exactly how you can earn money with this popular audiobook source.
Each method will take a varying amount of effort, time, and financial investment. However, the possibilities are nearly endless when it comes to earning potential.
1. Narrate Audiobooks
Audible lets you earn money by reading books out loud to their audience. While the majority of popular books have narration already, some done by professional actors and other celebrities, many books still need narration. This is where entrepreneurs with pleasant voices come in.
To be eligible for payment for narrating audiobooks, you'll need to be at least 18 years of age. You should also have the capability to produce quality audio that can be uploaded to Audible's website. Once you finish recording your narration, you'll publish the audio file for Audible to review. This takes about 48 hours, depending on the length of your narration. 
Audible pays narrators per finished audio hour, in addition to a royalty share with the rights holder. This means that for every audiobook purchased and downloaded, you'll get a share of the royalties as the narrator. The remaining royalties may go to the author, their agent, the original publisher, etc.
The best part about Audible narration is that you can choose which books you want to narrate (from those that don't already have narration). It can be a good strategy to find books that are popular but don't have narration yet. Longer books will earn you more but take more time.
You can also increase your earnings by promoting the book through social media and written reviews. Interacting with your listeners will help build awareness to potentially increase your sales as well.
2. Audible Affiliates
Affiliates help bloggers and website owners increase their passive income in addition to increasing blog traffic and ad revenue. Audible lets you become an affiliate to earn money from the traffic you send to their main website. You don't have to make a sale to earn affiliate money from Audible.
To sign up as an Audible affiliate, simply complete the sign-up form, which requests basic information about you and your business. You'll need to enter your website address, if you have one, and confirm that you're 18 years of age.
This can be done by sending in a photo of your ID, such as a driver's license or a passport photo. You must also confirm you own the intellectual property rights to the content you promote.
Once you've completed this step, Audible reviews your account and completes a background check on you. It typically doesn't take more than 48 hours for this step. If you haven't heard back about your application or just want to check the status, you can call customer service.
After your application is approved, you can start advertising for Audible to earn your commission.
3. Join the Audible Creator Program
If you're looking for a way to make money online without paying anything, check out the Audible Creator Program. This program allows you to earn $15 for each trial membership you generate. Unlike the affiliate program, you are required to sell a trial membership to earn money. 
However, your customers can easily take advantage of the free 30-day trial Audible offers to try out the service. Thus, they don't have to make a huge commitment for you to earn $15. As long as they sign up for the trial, you're set to earn some commission money.
Audible gives you a custom URL you'll need to share to link your sales of trial memberships. When listeners sign up, they'll get a free audiobook as an incentive. Each time you reach $30 in earnings, you'll get paid out. It's as simple as that.
4. Amazon Associates
Similar to Audible affiliates, Amazon Associates lets you link your Amazon affiliate account to Audible. This move makes sense given Amazon owns Audible, so integration is fairly easy.  In fact, if you look under the Associates Program Standard Commission Income Statement, you'll see that affiliates can earn commission on Audible products on top of physical products. There's no separate sign-up. 
It's best to incorporate Audible with your Amazon affiliates already established on your website or blog. If you maintain a blog as your work-from-home job, it's easy to make money blogging and earn a commission from Audible at the same time. Simply copy and paste the ads on your website to generate traffic. Each time someone clicks on that ad, you'll get ad revenue.
If you're looking to start small with Audible, this is a good first step. You don't have to make a huge commitment, and you get ad revenue even if your visitors don't sign up. It's just one more way you can make money on Audible.
5. Create Your Own Podcast
There are many reasons why you might want to create your own podcast, but with Audible, it's easy to earn money for your time. Audible allows you to host your podcast through their website, which allows you to earn money through ads as well as royalties. When people purchase access to your show or even download an episode or two, you'll get paid. 
While Audible may restrict certain podcast topics as a matter of avoiding inappropriate content, you're pretty much free to talk about what you want and interview people as you like.
Really, it's more about building an audience that interacts with your podcast to make some extra cash.
The process for integrating your podcast with Audible is fairly simple. All you have to do is sign up for an account and upload your podcasts to the Audible network.
Once they're published, you can use your social media platforms to spread the word. It could be a good way to make money on Instagram and Audible as well.
The whole other side of this audio-focused platform is that you can create audio-specific content to share on Audible and earn money.
For example, you can create your own audio program and sell it as a complete audiobook. It's similar to a podcast in that you are your own boss, but you get to choose what content you produce in a way that's not centered around a podcast format.
A great example of audio content you could share is a set of step-by-step instructions to help your audience accomplish something. You might create an audio course on training your ear to different musical notes. This topic lends itself to the audio format, while something that requires a viewer to see something might not work as well.
The important thing to remember with any digital content, including audio content specifically, is that you want to bring something valuable to the table.
Give readers a reason why they should listen to you for the next 10, 15, or 30 minutes. The more value you can bring to your readers, the more loyal a following you're sure to garner.
FAQs
How much can you get paid to narrate on Audible?
Getting paid to narrate audiobooks on Audible varies from one book to the next. The amount you get paid for narration depends on the size of the audio as well as how much time it takes you to read it. Once you complete a few narrations, you'll have a better idea of how long it takes and how much you can make. 
How much money can you make with Audible?
You can make quite a bit of money with Audible. If you were to narrate a novel-length book and put the affiliate link on a handful of your websites, you could potentially earn enough to supplement your income. It all depends on your goals. 
Do you need experience narrating an audiobook to make money on Audible?
You don't necessarily need experience to narrate an Audible audiobook, but it can help. We recommend recording yourself narrating a favorite book of your own and listening back to the recording first before you make any moves to invest in recording equipment. 
Find Your Voice on Audible
Sharing your favorite stories, opinions, and teachings is possible with Audible. We hope you've found this article helpful in understanding not only how you can make money on Audible but also how you can use Audible to improve your life. When you boil it down, it's all about sharing ideas and helping others to improve their lives. Delve into the audiobook world with Audible to see how you can change your life and the lives of others. Share your voice and listen to others to explore new worlds with Audible.