We ranked Postmates as one of our best delivery apps jobs to work for in 2021. Most of the best delivery app jobs are similar, you can deliver food or essentials to others by car or bike and get paid.
You likely make more depending on how much tip you get, but overall each service provides a similar experience.
But there are scammers that are targeting Postmates drivers — so if you are part of the Postmates Fleet, listen up.
Postmates scams to avoid:
Fake Postmates representative calls
This is the most common Postmates scam faced by Postmates Fleet drivers — getting calls from a fake Postmates representative. Many fraudsters are deploying elaborate schemes pretending to be calling from Postmates to verify information, as seen in this recent story on NBC, where Ernesto de la Cruz was the victim of a fraud scheme.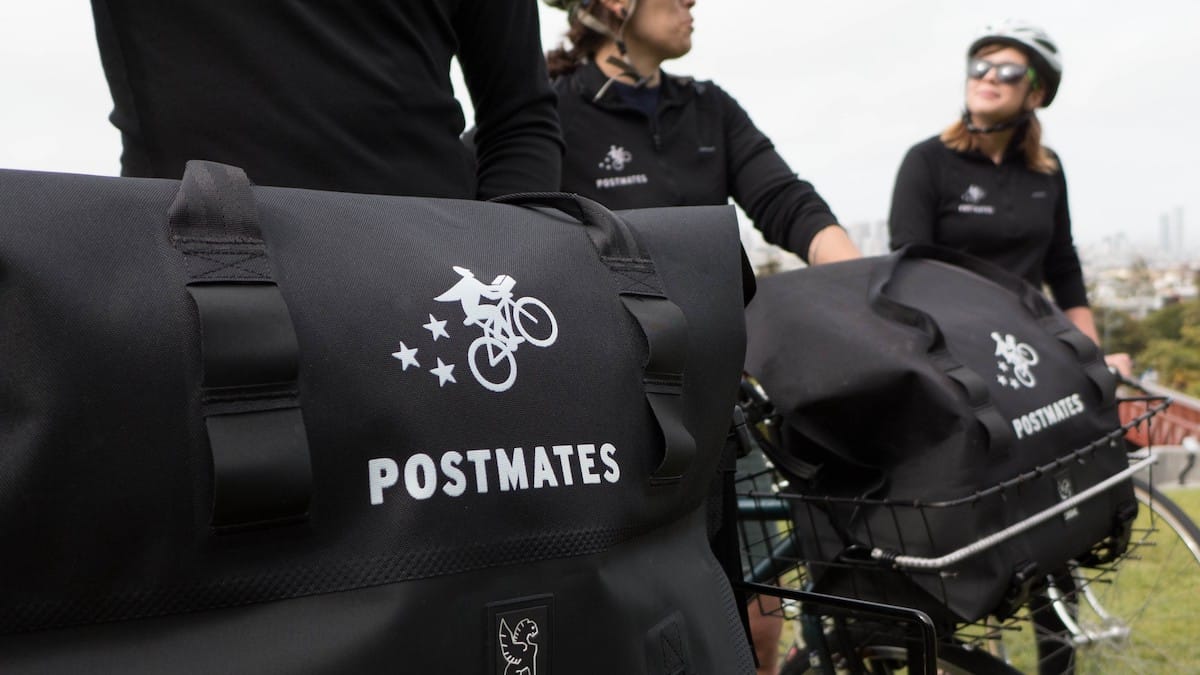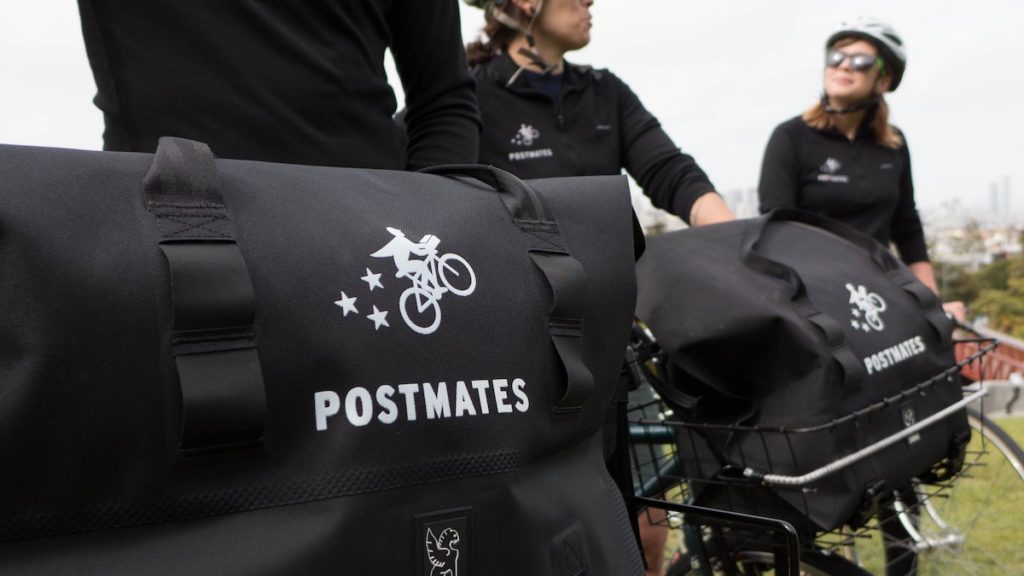 De la Cruz was sent to a location to drop off a delivery but no one was at the delivery address. This Postmates driver called the phone number but nobody answers. Then he got a strange call from someone pretending to be calling from Postmates that was asking for information. De la Cruz gave him all the information he was asking for because he was confident he was talking to someone from Postmates.
In the heat of the moment and how authentic the caller sounded, it was easy for the scammer to attack this Postmates driver. He gave over his bank account number and his password. Then the scammers emptied the account by transferring all the funds out of it. This cannot be stressed enough: giving out your bank account is typically a sure-fire way to lose money instead of gain it.
Postmates bank account schemes might not trick the gig worker, but it's theoretically possible to scam the unsuspecting delivery driver — so be careful of it.
Postmates reiterates that they only communicate with their drivers through the platform, and they will not call you to ask for your password or personal information.
As a driver, in order to avoid this and if you suspect a scam — simply drive to the drop-off and mark it as delivered, you'll still get paid and can keep the food.
Customer claims order not delivered
This is probably the easiest way for fraudsters to get free food from Postmates that's actually worthwhile especially during COVID-19's contact-free deliveries.
Some users can claim that an order that you delivered was never received, even though you did deliver the order. If this happens to you, call Postmates support through the Fleet app and tell them what occurred.
If the scammer in question does this enough with the same account his account will likely get flagged and banned. So be sure to do your part and report any suspicious activity.
Postmates stealing your order
Delivering for Postmates is a legit side gig job, but it is often difficult and inconsistent due to scams.
Another scam that delivery drivers have complained about is their order being taken before they arrive.
This happens due to another Postmates driver ordering the food then picking it up before you then cancel the order saying it wasn't ready.
They essentially can get a free meal out of this. So to avoid this you should stay in communication with the restaurant staff if the order is taking a while.
You can also reach out to Postmates support to avoid any issues.
Scammer calling the restaurant
Another tactic scammers use is to call the restaurant, ask for the unsuspecting manager, give the manager their number and tell them to tell you to call them so they can capture your number outside of the app.
They tell the manager the same thing about they are from support and the order taker is a scammer but it is really them. The manager unwittingly adds credibility to the scam.
Some drivers who are onto this don't cancel and instead drive to the drop-off and run out the timer while they panic and spam to cancel but that can be dangerous even though they don't use their real address most of them aren't even in the same country.
Getting fake text messages
A lot of scammers start off Postmates scams through text messages. Take a look of some of the scams that Postmates drivers have received below: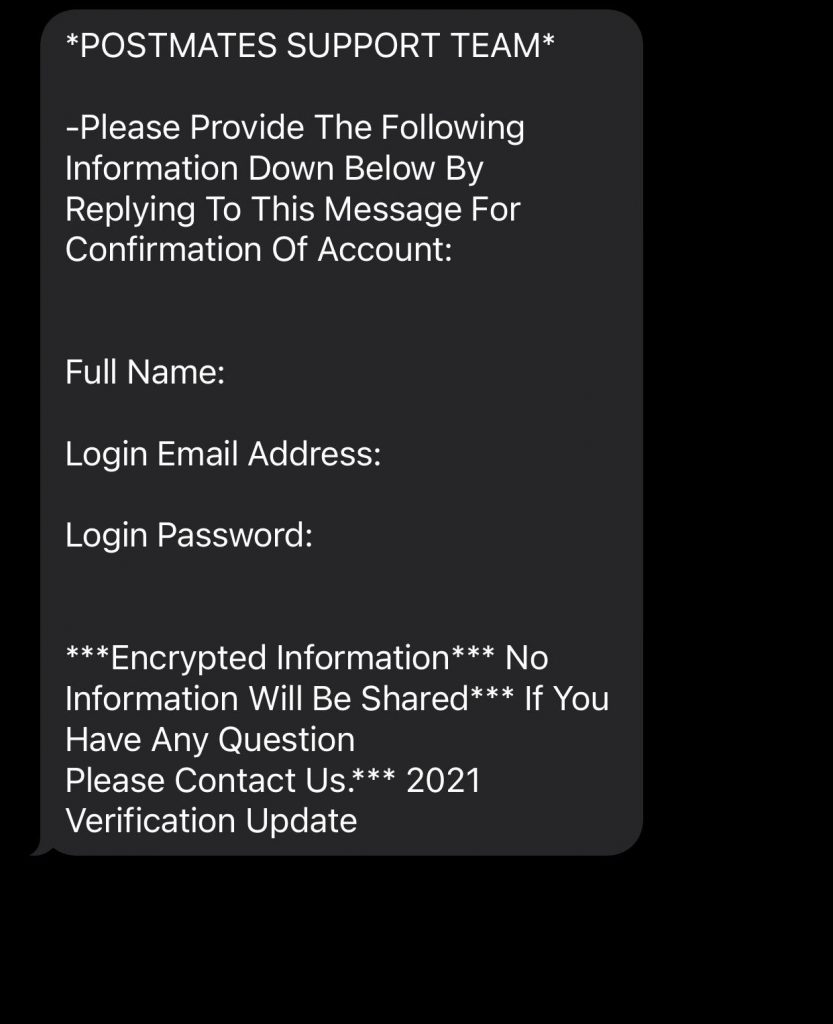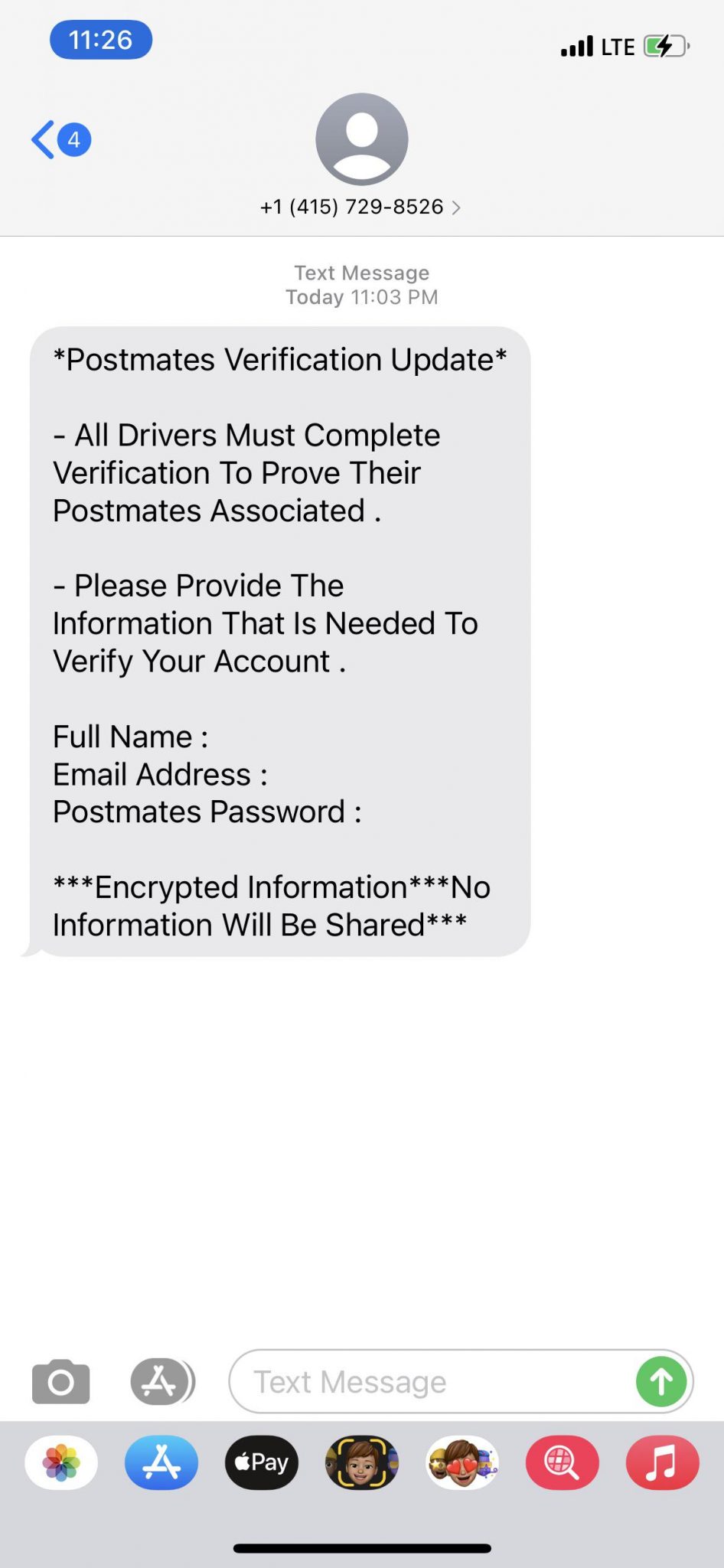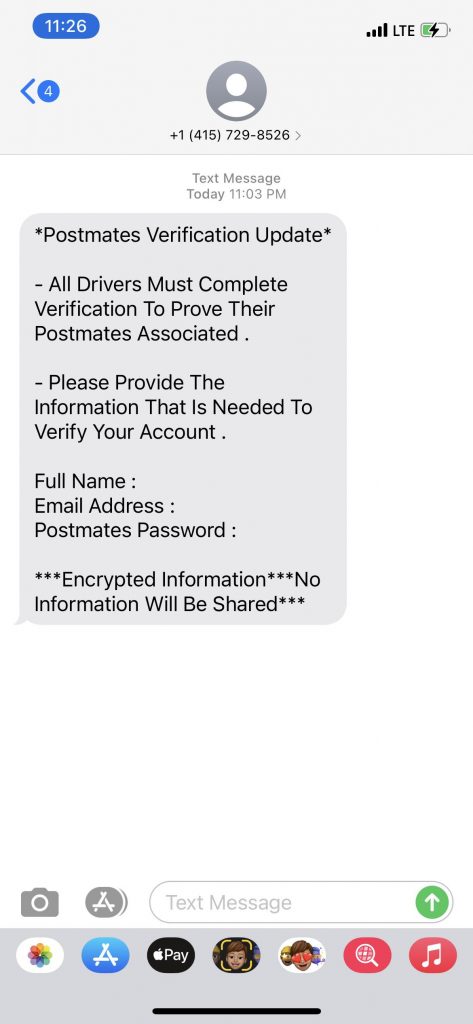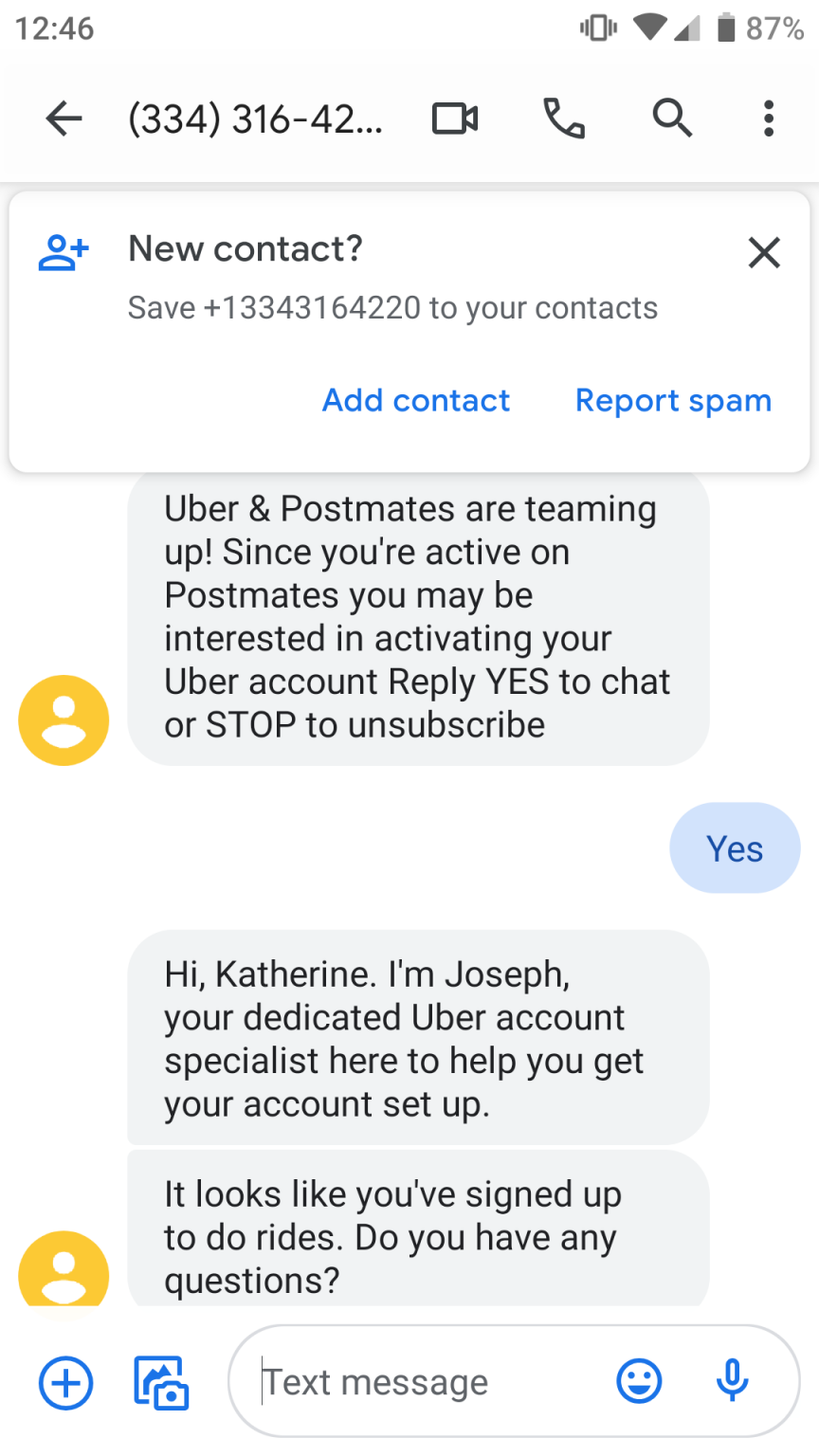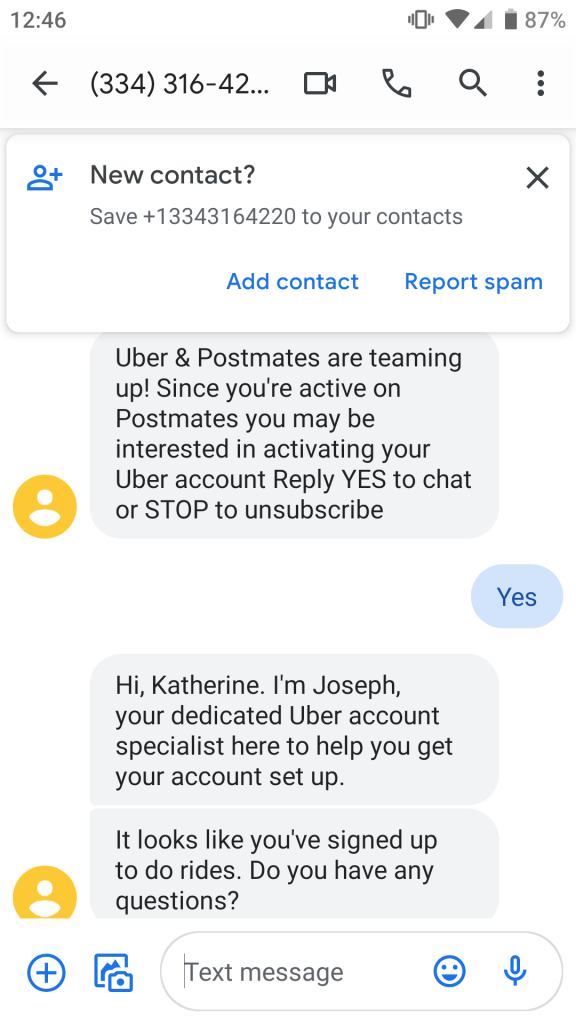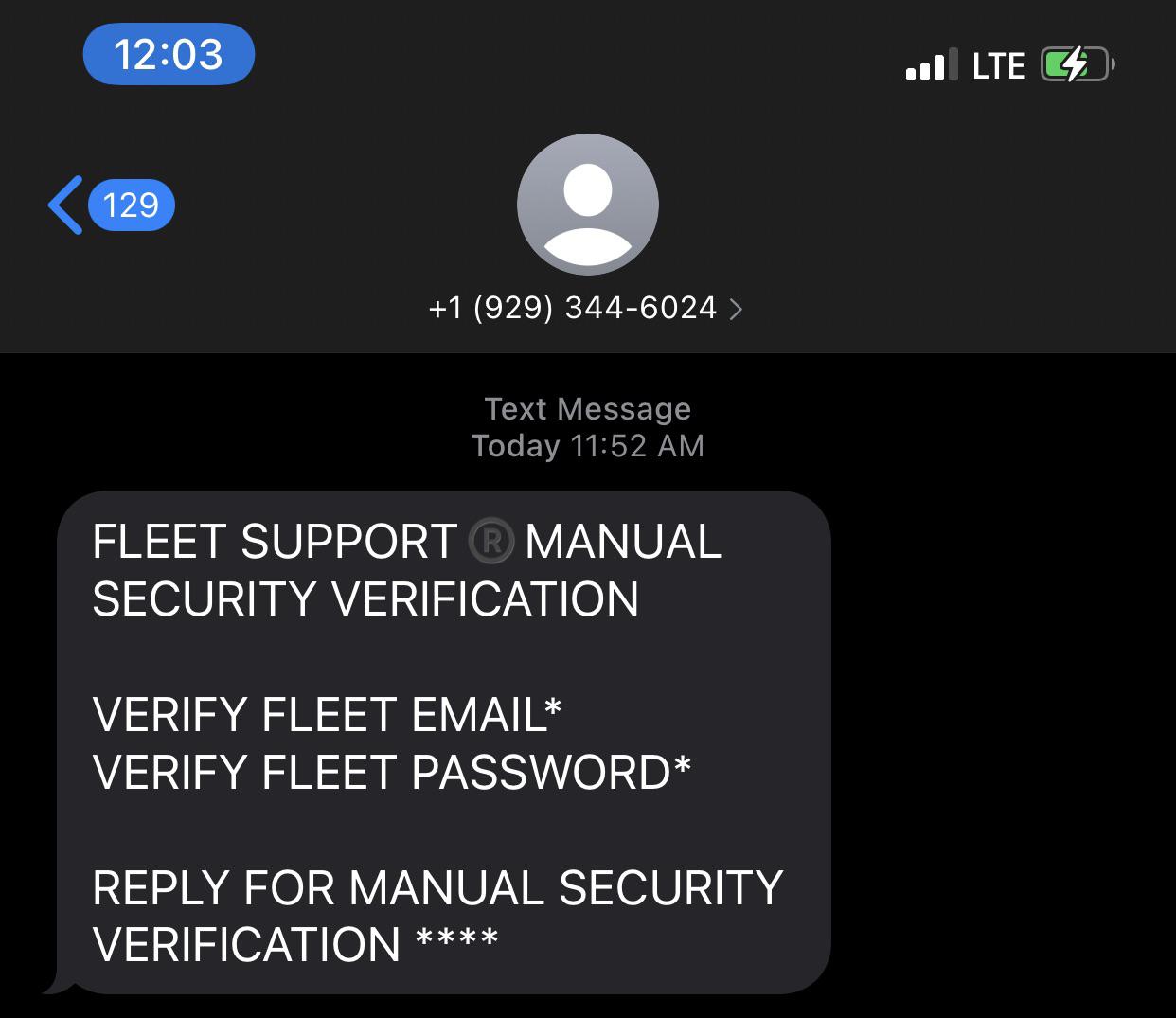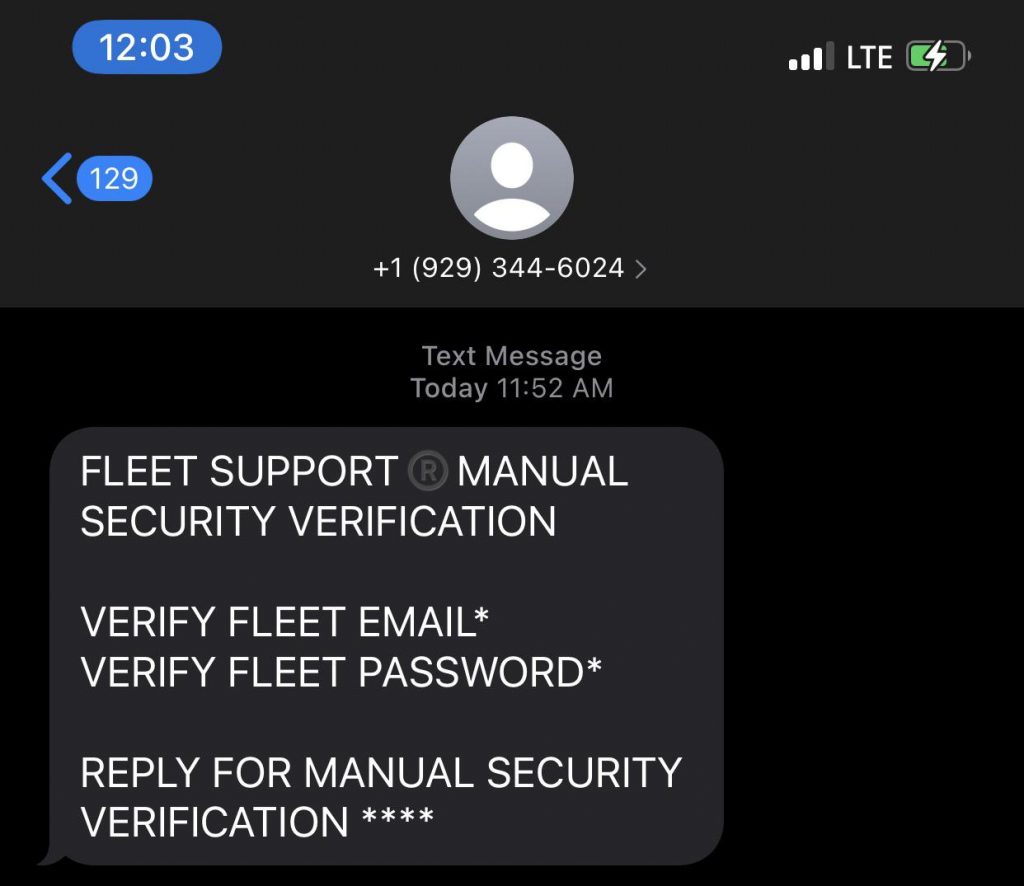 These are all scams. Never call a phone number left in customer notes or sent to you via text. Only call through the app so the numbers are encrypted in order to protect yourself and avoid any scams.
Postmates Drivers Being Scammed by Customers and How to Avoid It
If you are new to Postmates just be wary of these scams and giving out any personal information.
Be sure to watch some YouTube videos of people doing Postmates to get an idea of how it works.
Plus, you can watch the very helpful video below of common scams to avoid while delivering for Postmates.