If you've reached this article then you're probably looking for ways to make 700 dollars fast. Whether you need the money for an emergency expense or you're just trying to make ends meet, there are a few ways that you can earn this amount of money relatively quickly.
I have scoured the internet more times than I can count for ways to make some quick cash online. In fact, that is probably how you found this article. Look no further! I have gathered all of the best ideas and put them in one place so that you can earn money fast.
How to make $700 fast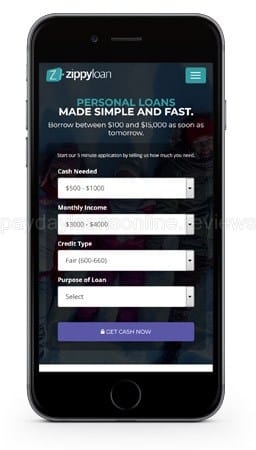 If you actually need $700 right now, then you can opt for a personal loan. When you need money in a hurry ZippyLoan is where to go.
You apply for a loan through the Zippy Loan site, if approved they send your loan application to one of many loan providers.
You review the loan details and e-sign if you like what you see.
No risk in checking what offers you'll get.
You can borrow between $100 and $15,000 as soon as tomorrow.
Loans service for up to 60 months.
ZippyLoan connects borrowers to lenders through their network of lenders. They'll find you the lowest interest rate and is one of the best no credit check loan. You can visit ZippyLoan here.
If you wanted to earn your 700 big ones then you can use the massive list below:
1. Deliver packages for Amazon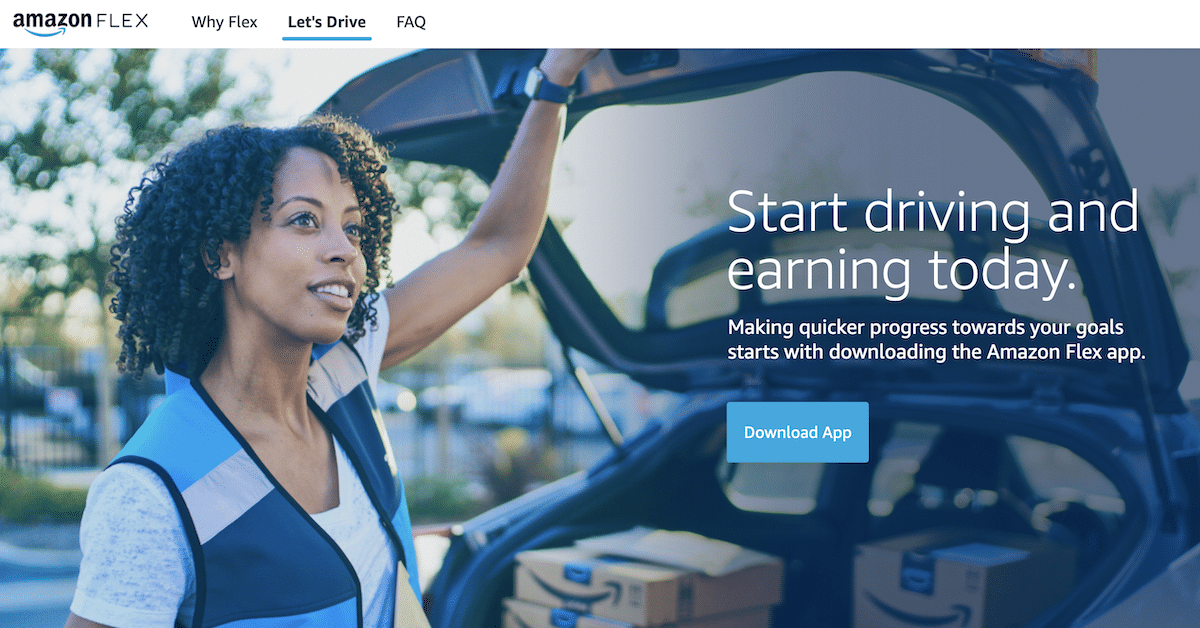 I've reviewed a lot of gig economy apps in the past, but one that most bloggers don't share is Amazon Flex. You'll likely hear about DoorDash, Instacart, and Postmates all the time. Why? Well, it's because these bloggers get paid for referring you to these types of gig jobs.
While they are all legit, they aren't the best use of your time. The best way to make money fast is through Amazon Flex. You probably guessed the gig, delivering packages to people's homes. Once you get the app, you can search for delivery blocks near you and you accept whichever ones you want.
Amazon Flex pays its delivery drivers between $18 and $25 per hour. So you'll need to work around 16 hours to make $700 fast (before taxes). The payout process is quick and easy and you can get paid 2 times a week via direct deposit so you can score 700 dollars fast.
2. Take paid surveys online
Don't want to deliver packages? Well then taking online surveys with Survey Junkie to make $700 fast is a no-brainer! You definitely won't get rich or make hundreds of dollars per day with surveys alone, but you won't waste much time, and you can make some money the easy way. It is one of my favorite (and highest paying) survey site:
Survey Junkie: This is a free survey site for your phone that pays you to take online surveys, participate in focus groups, and try new products.
And, I really mean free all around – free to join and they don't charge anything to be a member (they will actually pay you real money through PayPal).
You'll need 500 points ($5) points to cash out, which is easy to attain once you're signed up and you can immediately start taking surveys today.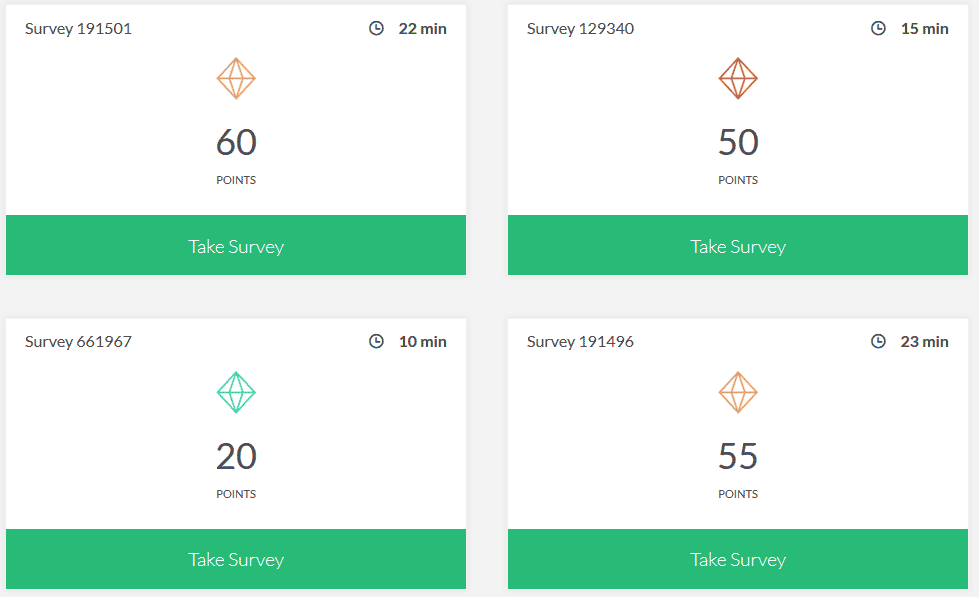 Join for free through this link and get your free registration bonus.
Survey Junkie pays up to $50 per survey, and many of them take less than 15 minutes to complete. It is one of the highest paying survey sites that actually works. Spend the next few days taking surveys to help you work your way to 700 dollars. Click here to start making extra cash with Survey Junkie.
3. Get paid to watch fun videos (really)
Many of you have come here by searching "make passive income." Well, here you go. This has got to be one of the fastest and most legitimate ways to make $700 fast.
You can actually get paid to watch movie previews, celebrity videos, news and all sorts of other videos. You can sign up for sites Swagbucks that will pay you to watch certain videos and get paid for it.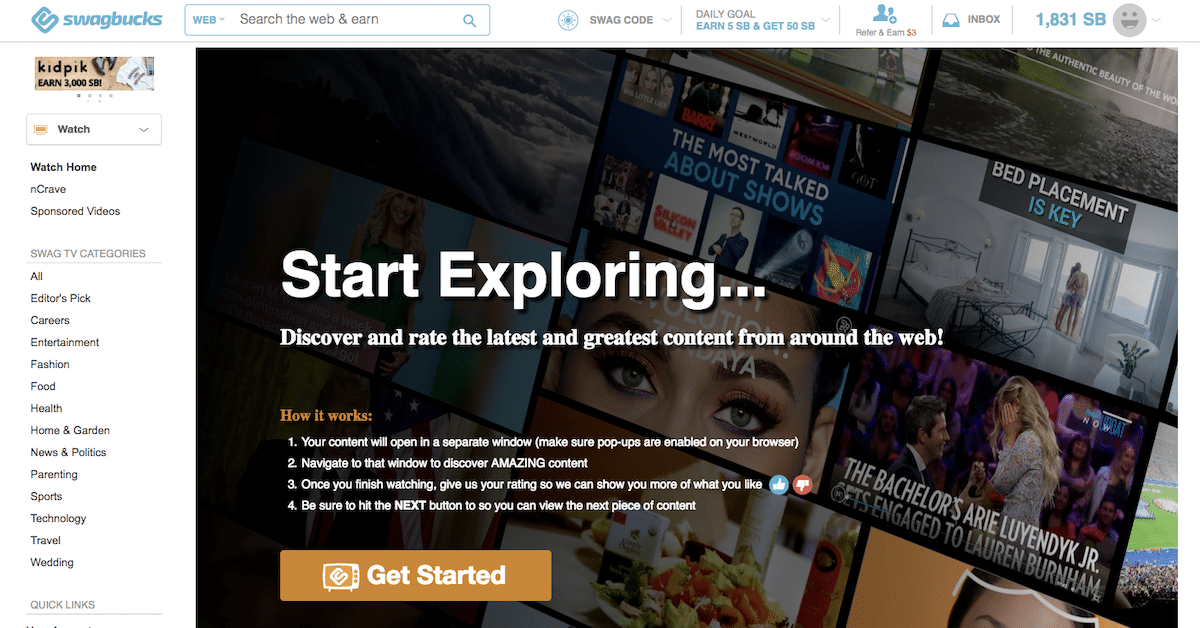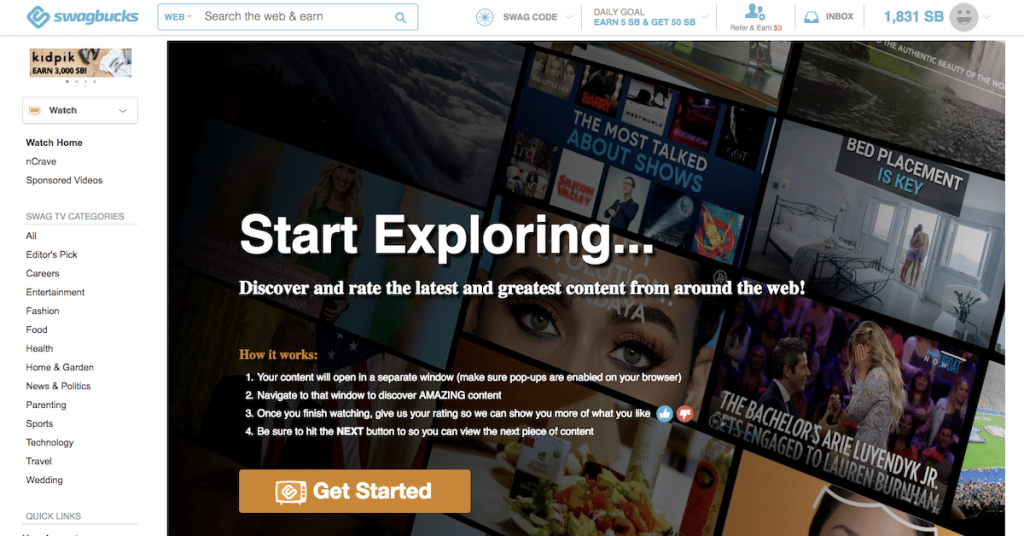 They will tell you how many minutes you need to watch the video for and you might also be asked to like the video. While you not going to make a career out of it, it's very easy money for pressing a few buttons on your phone in your free time.
There really is no limit when it comes to the question of how to make money online. If you sign up before the end of this month, they also give you a $10 free bonus just to give it a try. You can make around $700 a month by spending 15 minutes a day watching videos and completing various little tasks.
Swagbucks will legitimately pay you to watch videos, search the web and get cash back for online shopping. It's similar to Survey Junkie, but there are also a few other ways you can earn money as a member (including a $10 bonus just for signing up).
4. Earn money with a loyalty program for gamers
We all heard the old saying "time is money" right? Instead of playing games on your phone like everyone else and feeling bad for wasting your time — now you can get paid for it.
Getting paid for playing games sounds like a dream. But if you download a free new app, and then download games from it and play, you earn money. As you level up you can earn more money for cash rewards or gift cards.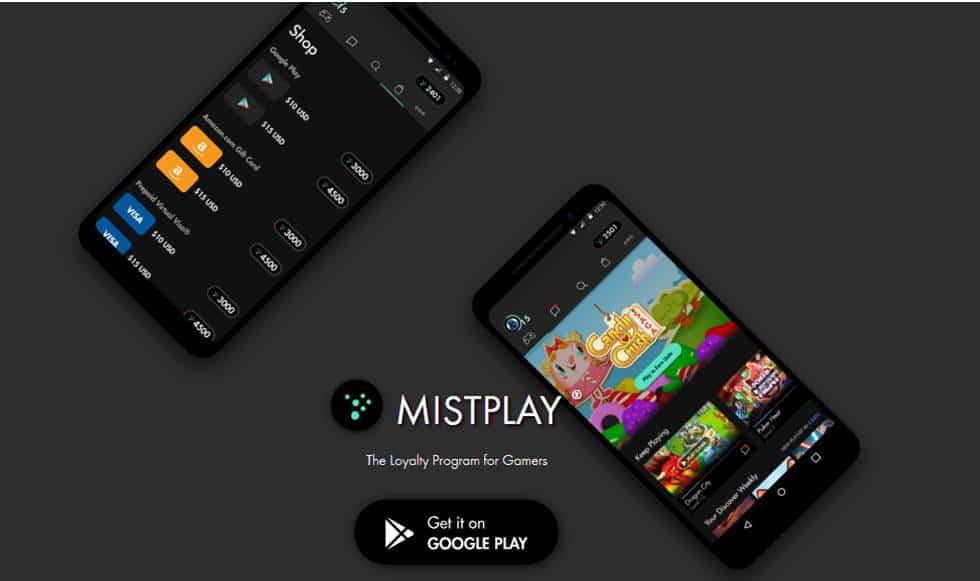 This is a great opportunity for those looking to get paid for something they enjoy, like winning free gift cards and cash for playing games. I use it and it is legit and has over 35,404 positive reviews in the Google Play store.
I downloaded the app (available on Google Play) and have been using it for three weeks now and have already cashed out two $10 gift cards!
You'll likely earn $10 this month by using this gaming app. If you're interested, I recommend you download the app from the Google Play store for free by clicking here.
5. Get $50 for downloading an app
By using the internet as you do every day, Nielsen invites you to make a difference – and you can make money too.
They are offering a unique opportunity for users to download its app and they are interested in just one thing: data. This company has been around since 1923 and has 40K employees, they are offering a legitimate opportunity.
Plus, every other app on your phone already does this so shouldn't you get paid for it? They just track your internet use, it's simple.
You don't have to do anything other than initially registering your computer or phone.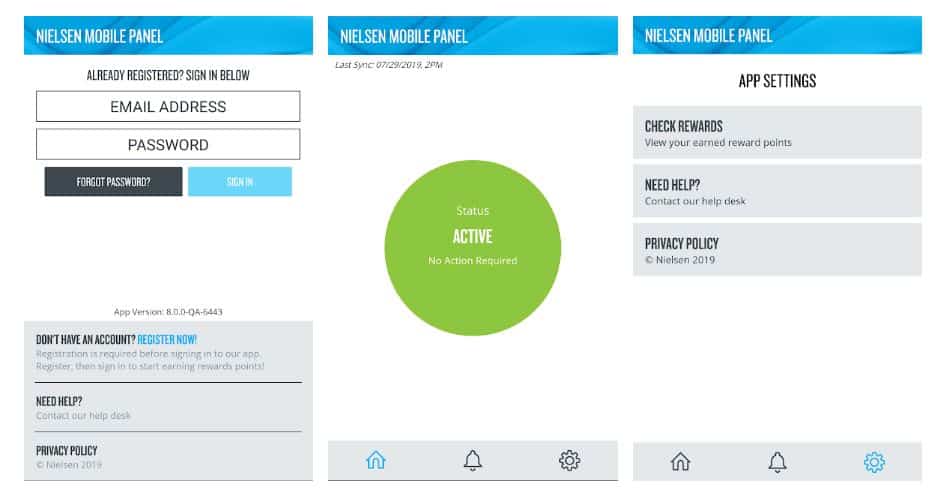 To qualify you must live in the U.S. be between 18 and 45 years of age.
How much can you earn? All you do is download the app and earn $50 a year.
If you need to make money fast, here's a unique opportunity for you that literally requires zero effort.
6. Invest in real estate
Wouldn't it be great if you could invest in commercial real estate and apartments without dealing with all the hassle of buying, improving, and re-selling real estate?
You don't have to be a millionaire to invest in these types of properties. You can now invest in large-scale real estate for as little as $10 with Fundrise.
Through their real estate investment products, investors earned an average of 8.7 – 12.4 percent on their money last year, and all without painting a wall or dealing with unruly tenants.
There is a reason why they currently have over 400,000+ users, this app really pays you!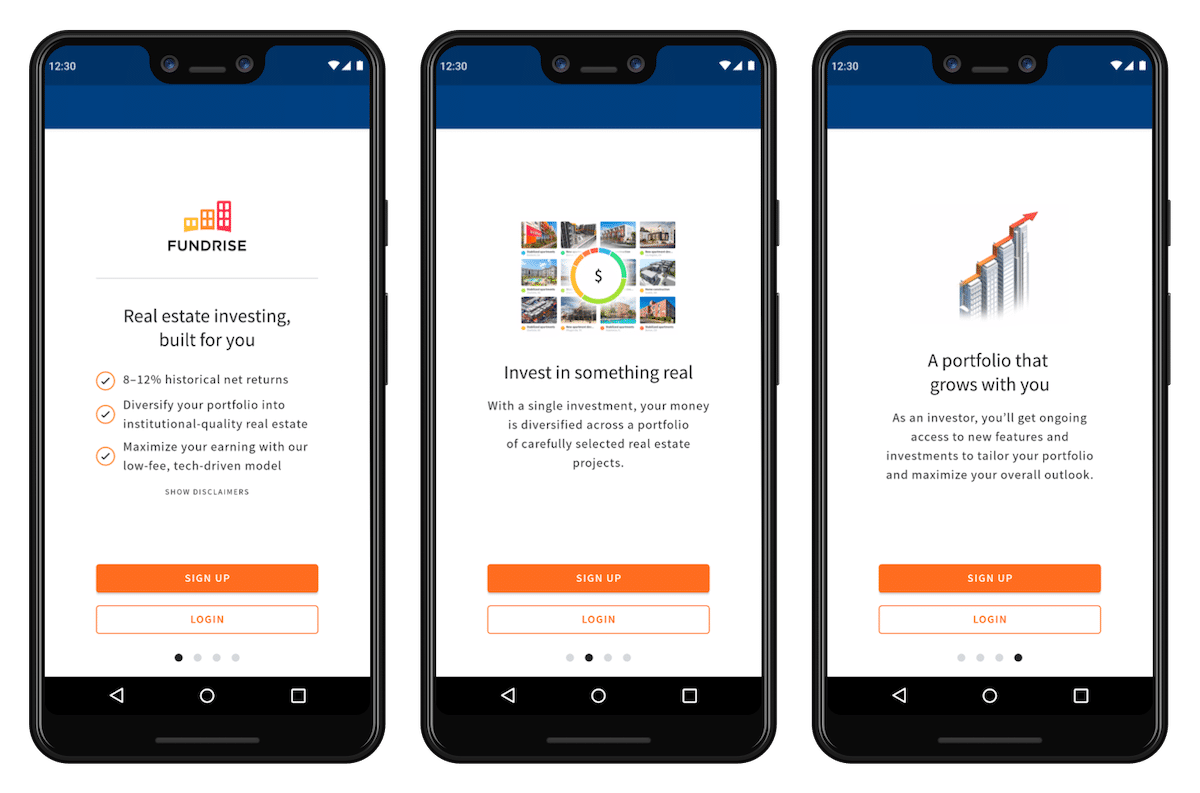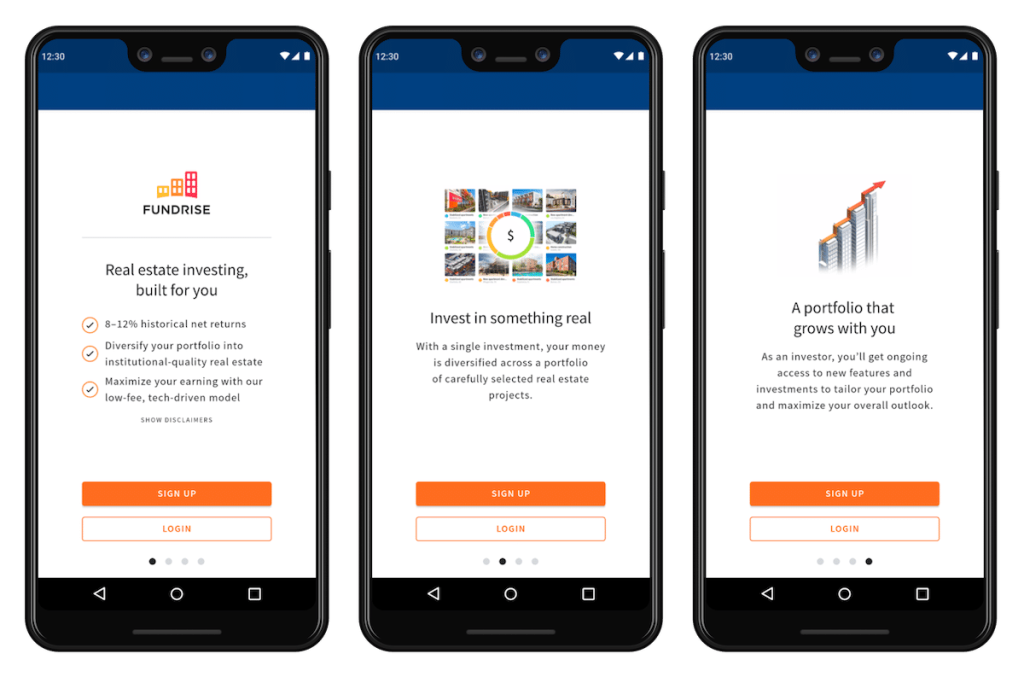 If you're interested, I recommend you sign up for more information from Fundrise by clicking here.
7. Make money fast playing dominoes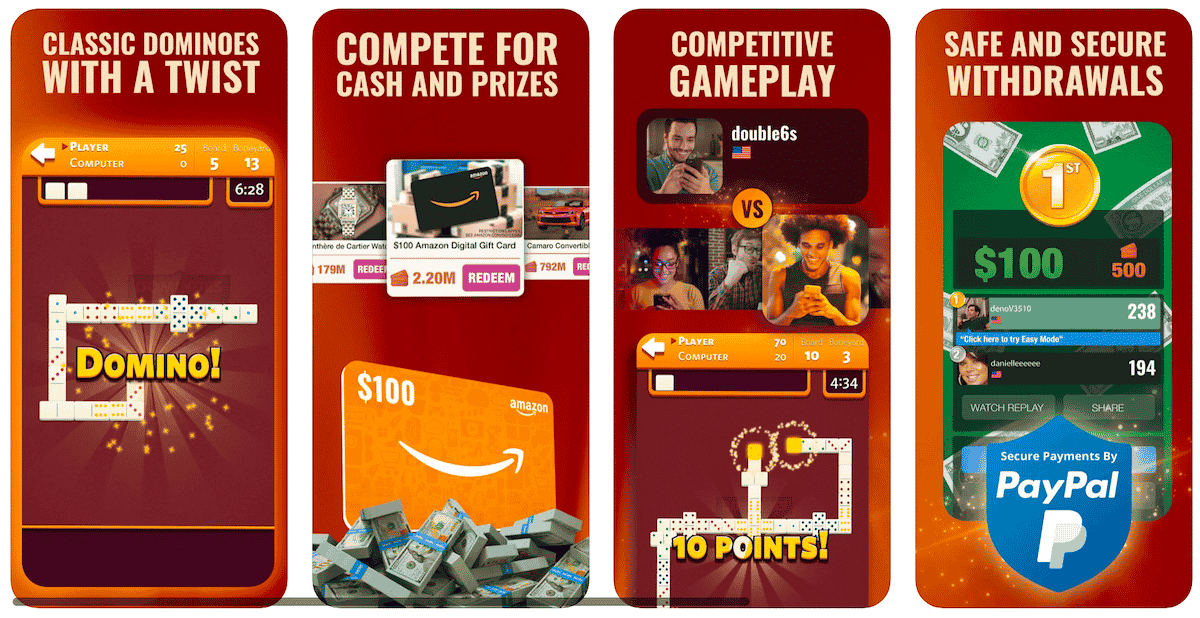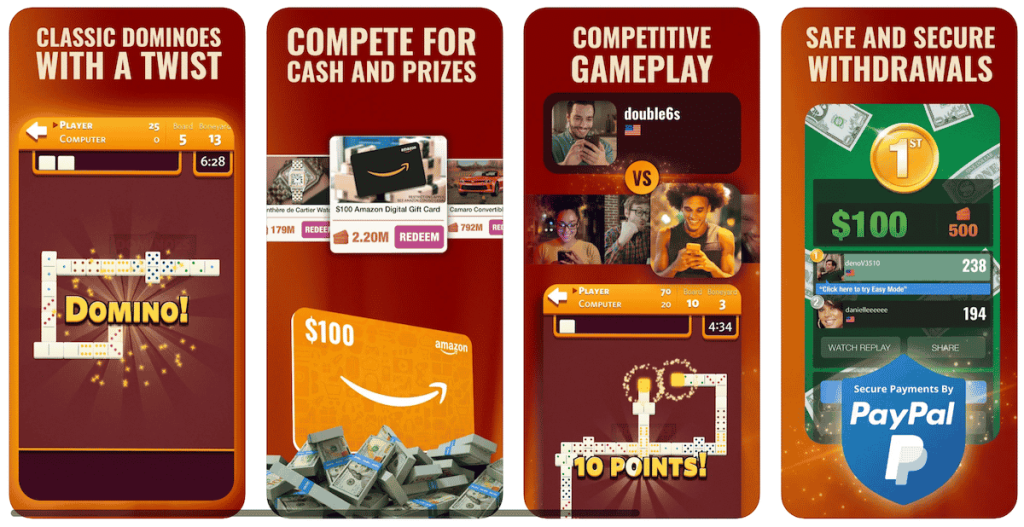 Dominoes Gold is a classic by Grey Square Games, a renowned game developer based in Philadelphia. Grey Square Games is also well known for other game applications like the Gin Rummy app and other game apps to win real money.
But can you make money playing it?
Yes, you can make money by playing Dominoes Gold. You can join tournaments and win cash prizes. You can also play against other players for money. There are many ways to make money with Dominoes Gold. So what are you waiting for? Start playing now!
8. Make easy cash for years to come
I've personally made over $500 over with Rakuten and you can likely make way more if you use it for cash back and refer your friends to it.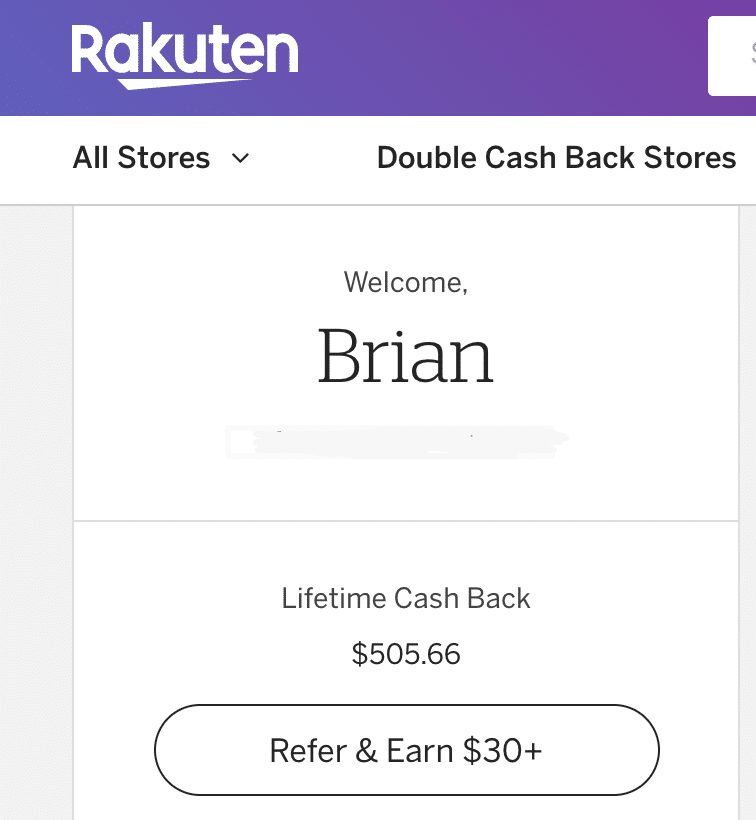 While that may not seem like a lot, I am a huge frugal shopper and rarely buy online. So take it from me you'd be silly to get use this awesome cash back site and not to get cash-back for items you would have bought anyway. You can do this by shopping online with Rakuten.
Even if you are not a big shopper, when you do shop online, you obviously want to find the best deals. Rakuten is my favorite way to get paid for shopping online through their cash back portal. Every time I shop online, I start at Rakuten and then I get cash back deposited into my PayPal account.
That's it, it's pretty simple, and they are conveniently offering a $10 sign up bonus through this link, so act fast.
9. Earn Cash with an online rewards club
The next thing you can do is sign up for InboxDollars which pays you, in cash, to read emails, search the web, playing games, taking surveys and watching videos.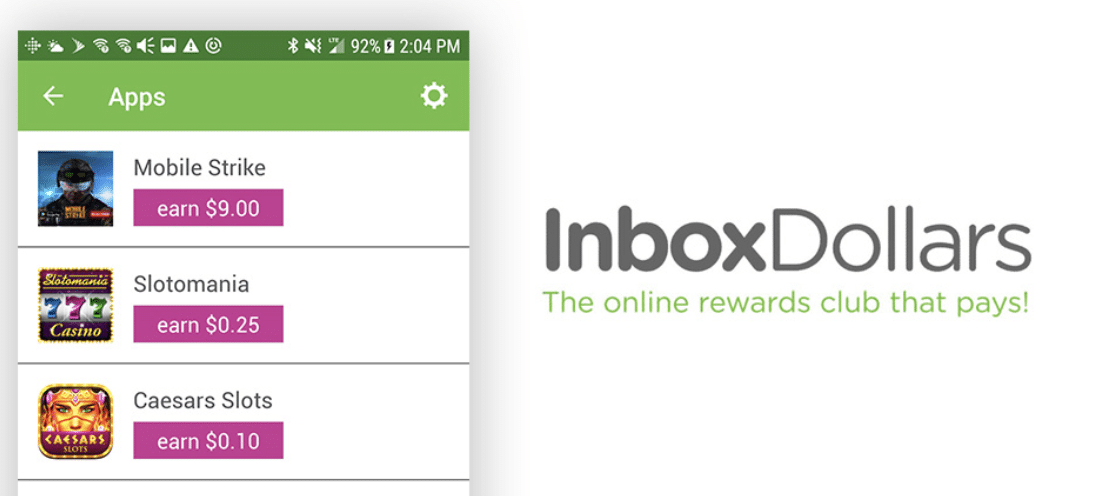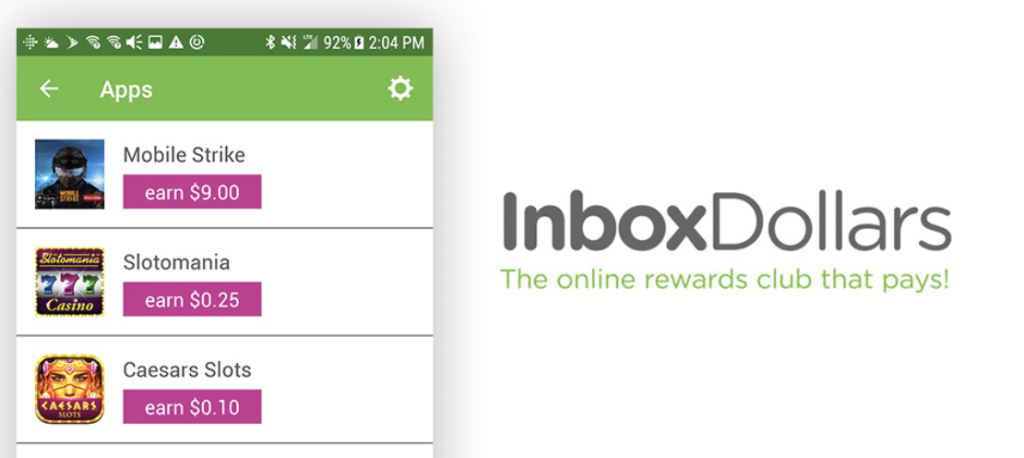 If you sign up before the end of this month, they also give you a $5 free bonus just to give it a try.
By keeping the videos playing on one device (or even on your lunch break or during TV commercial breaks) you can earn and earn an extra $50/month. So while it'll take you around four months to score $700, it's still possible with InboxDollars.
They'll even give you a $5 signup bonus once you join for free.
10. Earn cash rewards on your grocery purchases
If you're not using a cash back app you either are too lazy or you aren't aware they exist. Apps like Ibotta will legit pay you for going grocery shopping (which you do anyways if you're human).
So if you're reading articles on how to make money fast, here you go. Ibotta will give you a bunch of offers of products, from food to drinks all the way to cleaning products. Just select products you need and then when you buy it at the store, you're getting cash in your PayPal.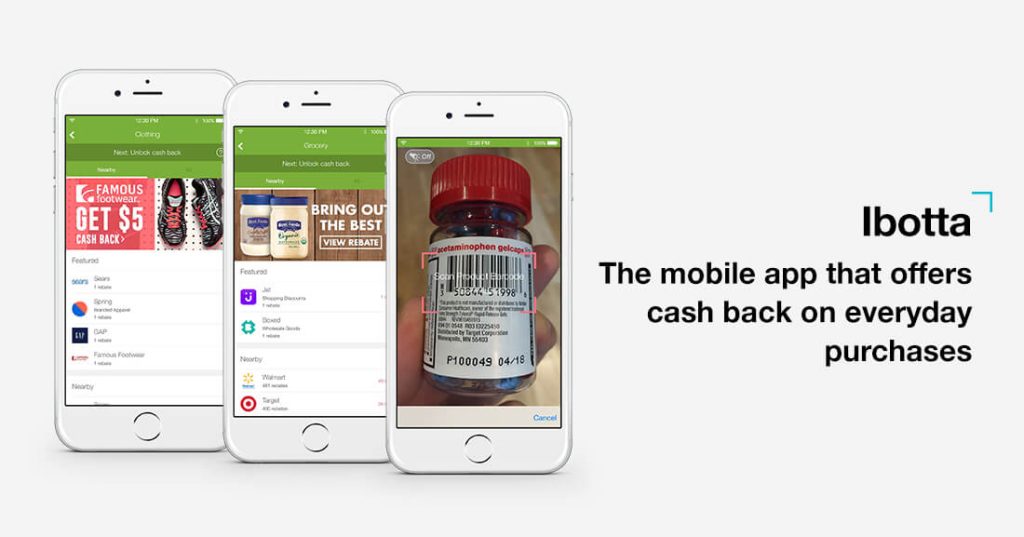 Ibotta is free to download and you'll get a $10 sign-up bonus after uploading your first receipt.
11. Make $700 with trivia apps that pay real money
Another way to help you make money is through trivia apps that pay. Hear me out, what is the most popular drink in the world that does not contain alcohol? What is the official national anthem of the United States of America? What is the Capital of Australia?
If you answered coffee, star-spangled banner, and Canberra, then you may want to look into the new Trivia App called Swagbucks Live that pays you huge cash prizes for your smarts.
Today's prize is a big one and you can actually make $700 fast! I'll be playing, will you?
Click here to download the free trivia app and start winning cash daily!
12. Get cash back for linking a card
Looking for an easier way to make money? Dosh is the free cash back app that finds you money for shopping, dining out, and booking hotels and travel activities with more than 100,000 merchants and brands nationwide.
You probably already heard about apps that give you cash back. The most popular one is most people know about is Ibotta which we covered earlier However, this new app is giving Ibotta a run for its money, and for good reason.
This company not only allows you to get cash back on everyday purchases, but no receipt scanning required!
Heard enough? Click here to get started with Dosh and get a $1 sign up bonus (after linking a card).
13. Let the Albert app give you money
If you're an Albert user, you can get a cash advance of up to $250 from your next paycheck. The best part is that there are no late fees, no interest charges, and no credit checks involved. You simply need to repay the advance when you receive your next paycheck.
If you're a Genius member on the Albert platform, you can also get cash back on certain purchases such as groceries, delivery, and gas when you use your Albert debit card.
You can learn more about Albert here.
14. Earn money for playing cards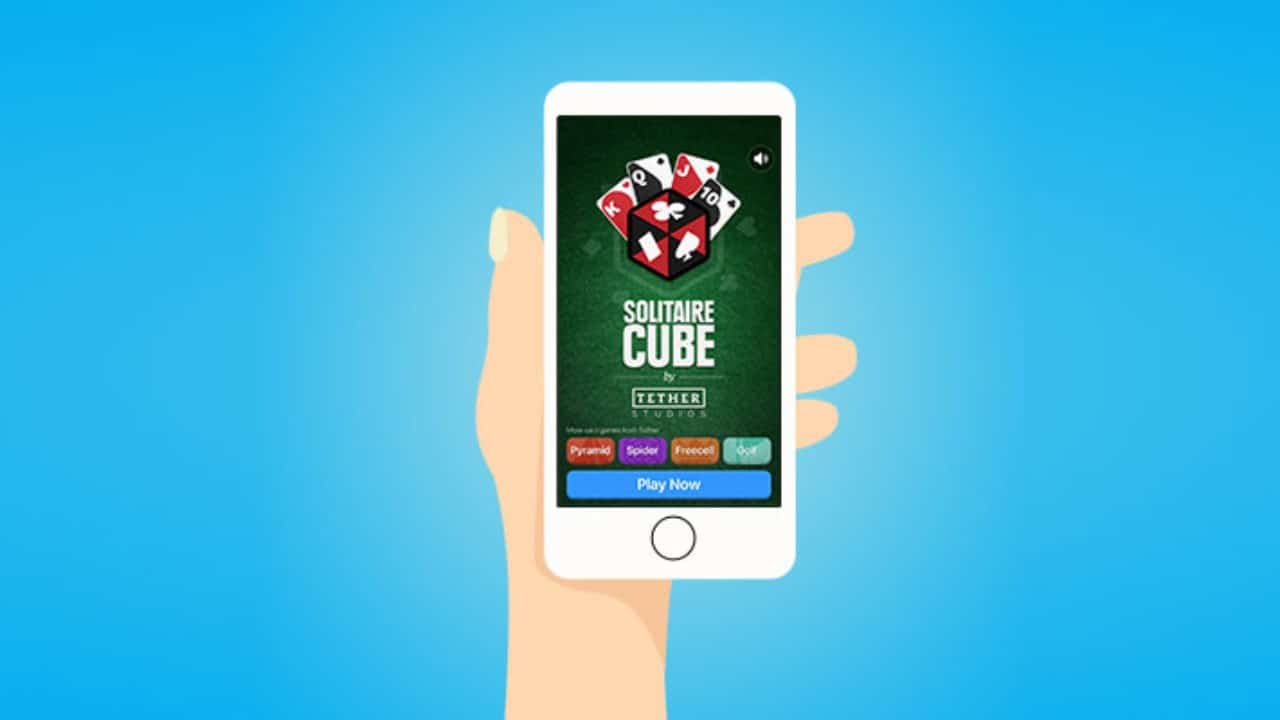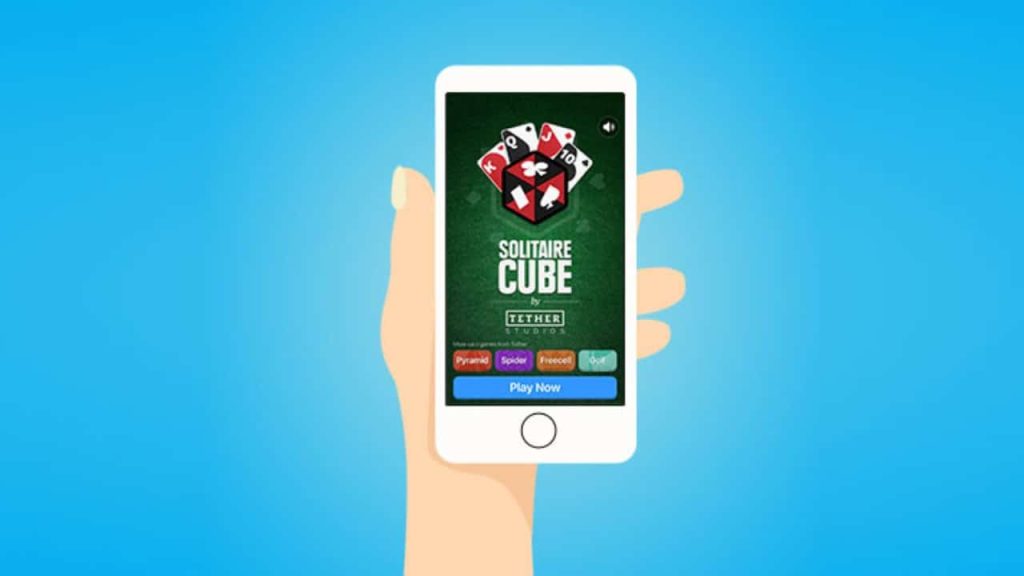 Solitaire Cube is one of the best win real money games where you can play Solitaire on your phone and compete in cash tournaments. Solitaire Cube includes tournaments and head-to-head competitions with real cash prizes (where available).
It's pretty easy to get started and the game will match you up with other players who have the same level of skills in real-time. Cash outs are through PayPal and I had no issues withdrawing or depositing money. You can really make $700 fast, it all depends on your solitaire skills!
How to play? Stack cards into piles to sort them by their suit. Sound easy? It is!
15. Claim quick sign up bonuses
Cash in on the following free money bonuses available through us and you will be on your way to making an extra $700: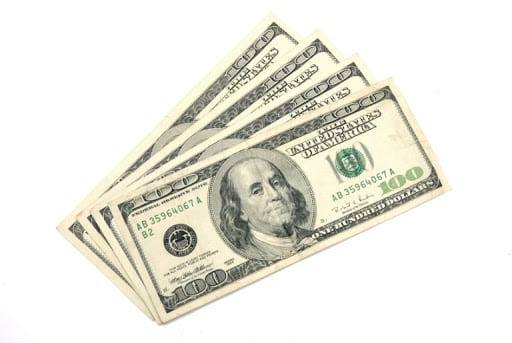 Signup bonuses offer a great way to kick start your earnings with quick cash rewards.
16. Get paid to store things
Do you have a garage, basement, attic, driveway, or even a closet that is empty for most of the year? Try renting it out with Neighbor.com.
Neighbor is a peer-to-peer storage marketplace that connects people with unused space to people in need of storage. Homeowners turn their garages, basements, and driveways into extra income and renters can find cheaper and closer storage.
Earn thousands of dollars a year renting out the space you don't use to neighbors who need to store items or vehicles. The best part is that it's free to list your space.
17. Win money playing bingo
Did you know there there are a ton of game apps to win real money?
How to invest $700 wisely
To get more out of that $700 check, you have to invest it properly. Here are smart ways to make that money grow.
18. Invest $700 in your Individual Retirement Account (IRA)
Most people who have $700 should think about what other wise investors would do with those funds. Most people would think funding your IRA account would be ideal.
It's wise to try and max out your IRA.
For 2023, the total contributions you make each year to all of your traditional IRAs and Roth IRAs can't be more than $6,500.
These accounts offer valuable tax advantages: Money and investment earnings grow tax-free, and there's no income tax on withdrawals during retirement.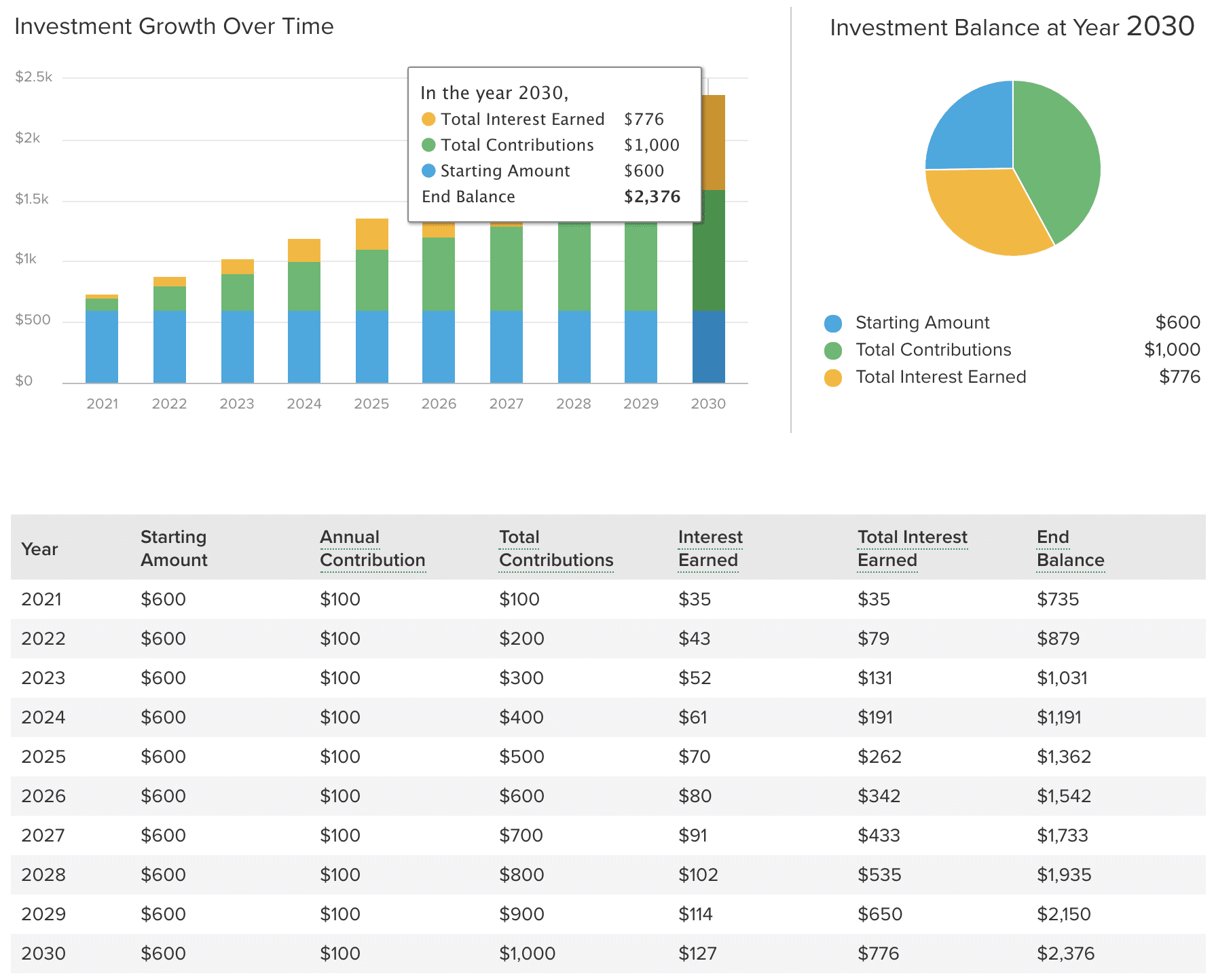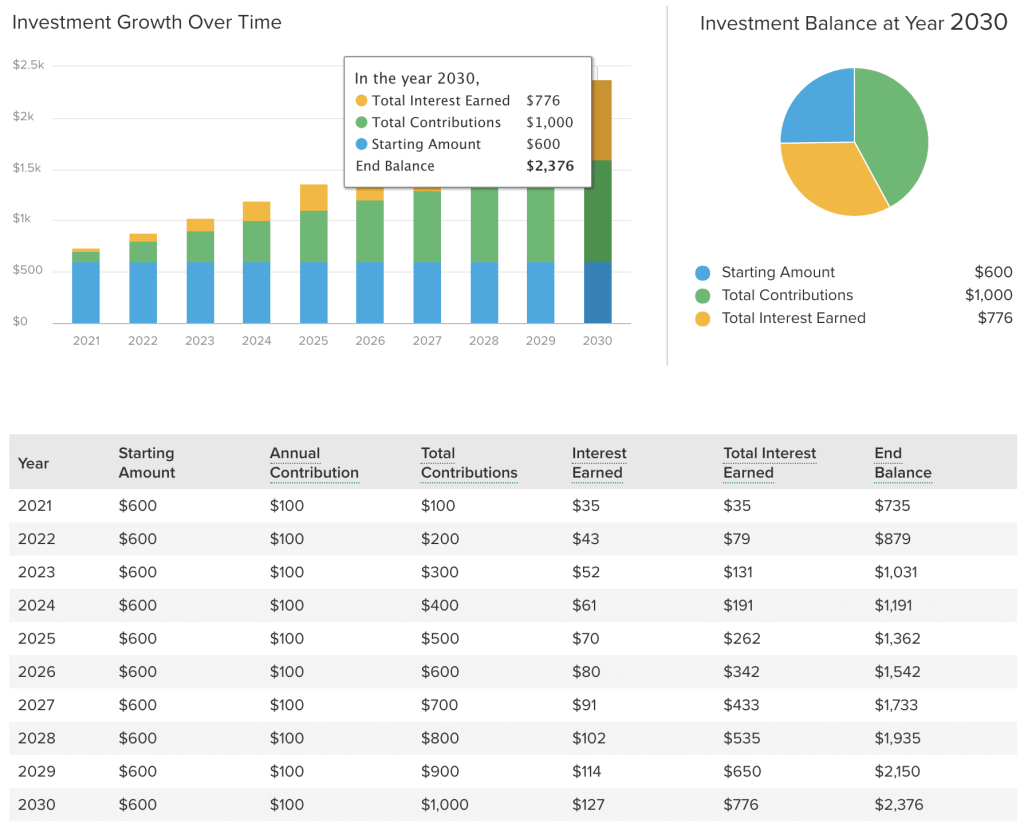 Let's say you invest $700 today, in 10 years it'll grow to $2,376, that's the power of compound interest. And that's only assuming a modest 5.90% rate of return and only contributing $100 per year! Imagine investing more, the returns will be much higher.
That is if you open an account with a broker that charges no fees. I currently use SoFi Invest because it offers a range of retirement accounts and 401k rollover options. They offer Traditional, Roth, and SEP IRAs, and can help with the rollover process.
19. Invest $700 in mutual funds and index funds
In case you already have a brokerage account, which most people do, you can invest your $700 in mutual funds and index funds.
Investing in index funds is better than investing in individual stocks because it keeps costs low. And you don't have to worry about staying current with each company you are invested in. The downside is that your returns will likely be average, which is better than being in a bad investment.
Investing in mutual funds and index funds are smart choices for those who have a low-risk tolerance and want a diversified portfolio. So when you get your $700 paycheck, keep on buying these assets in order to invest your $700 in a smart way.
If you want to invest in mutual funds like Vanguard 500 Index Fund Admiral Shares (VFIAX) or index funds like Vanguard S&P 500 ETF (VOO), try M1 Finance.
They offer free automated investing where you can create your portfolio with any stock and/or mutual fund or etf, for free. Users can also get access to lines of credit and you can try it for free.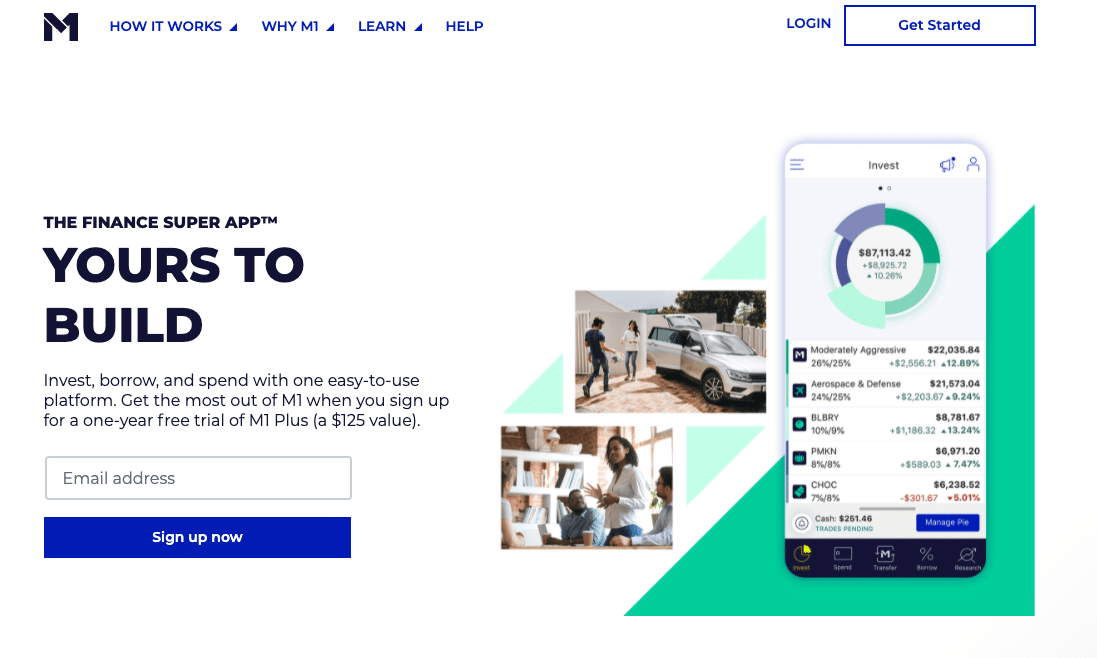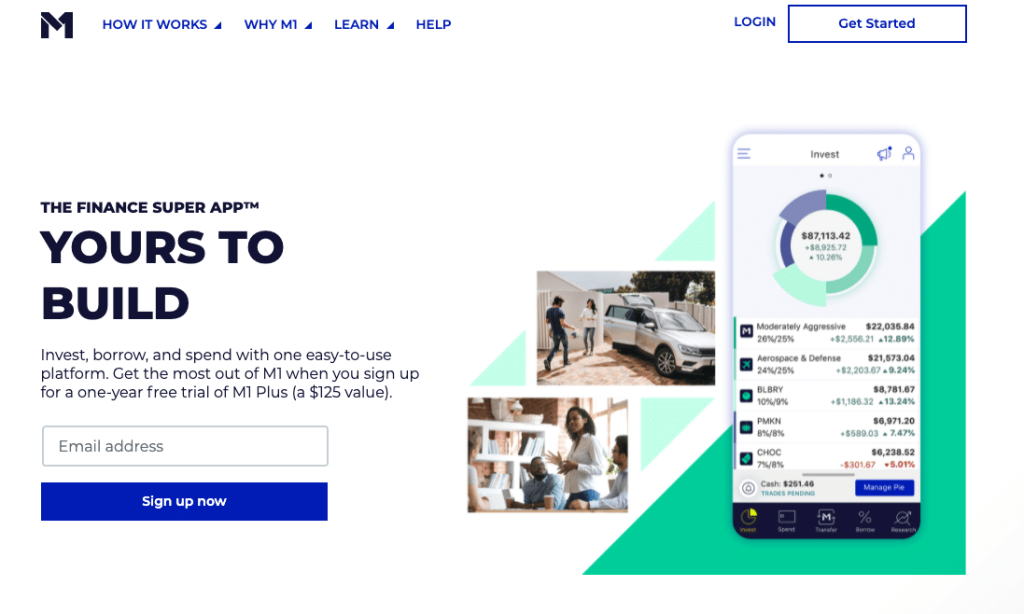 20. Open a high yield savings account with $700
Do you need your money to be liquid? If so, then a high-yield savings account is your best option to make passive income. These types of accounts offer higher interest rates than what you get at your regular bank. They are also FDIC insured so you won't lose your money and you can withdraw at any time.
21. Open a robo-advisor account with $700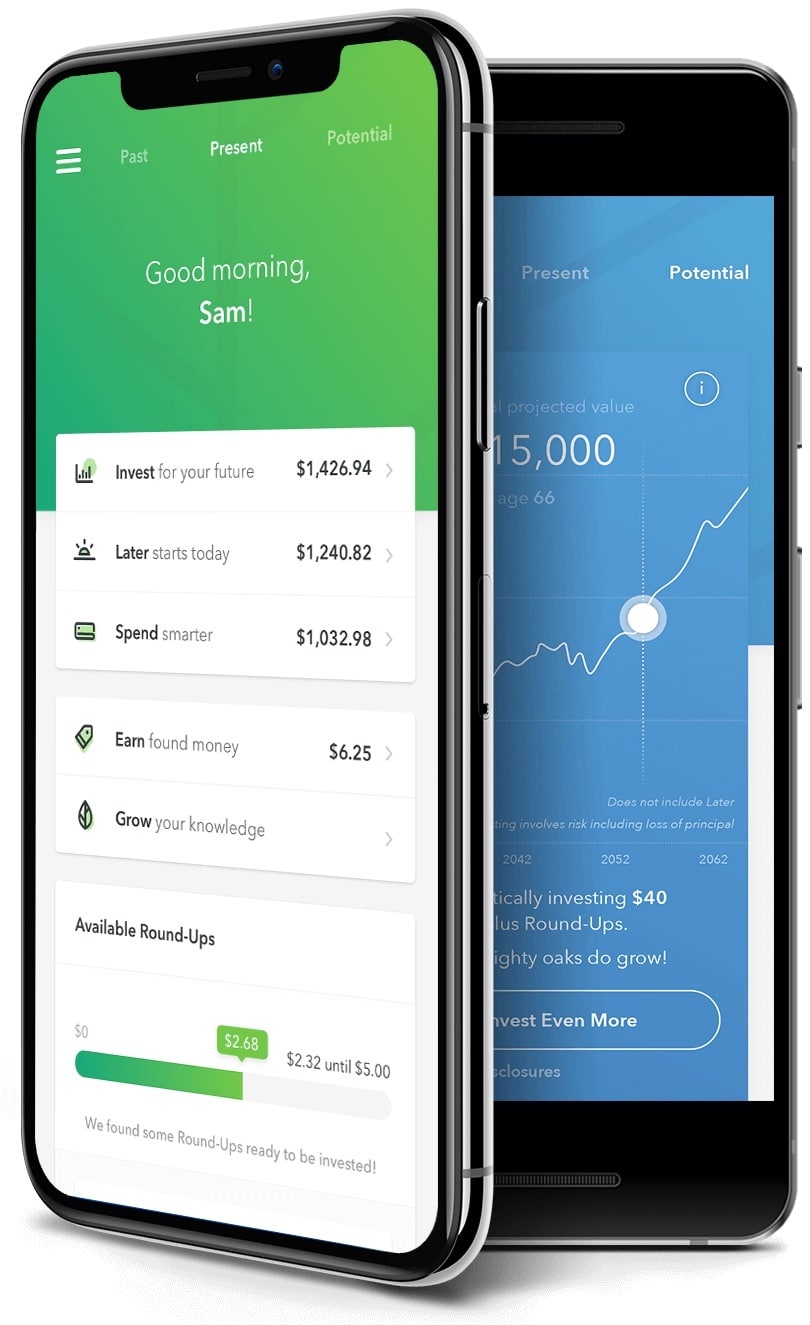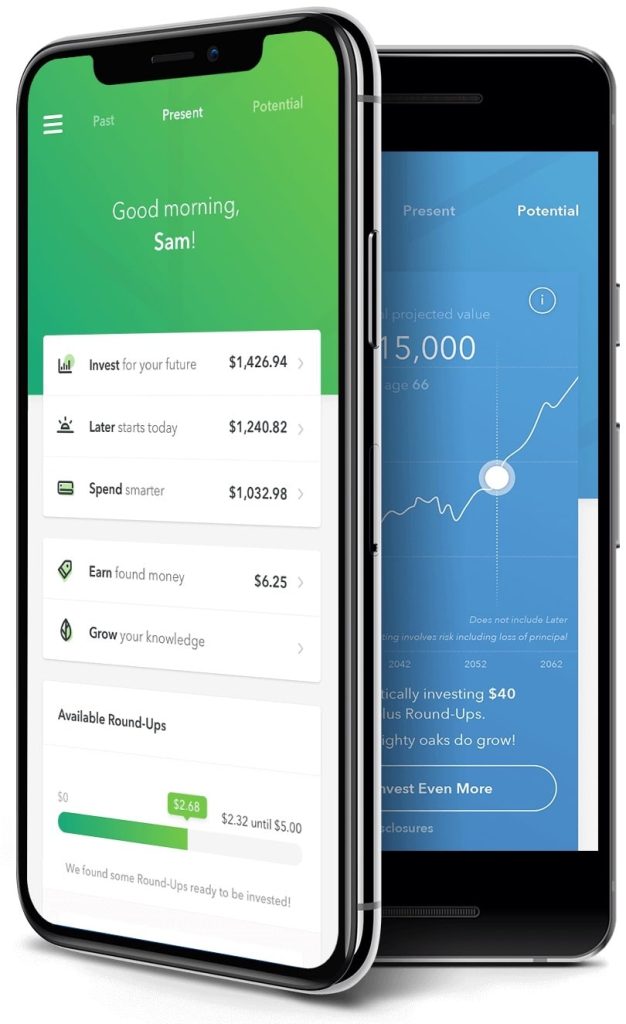 Robo-advisors are a great option for entry-level investors because of their low fees, low-cost threshold, and ease of use. If you have $700 to invest, robo-advisors may be a great option to help you get started because they provide an excellent starting point to building wealth.
The most popular robo-advisor to invest small amounts of money like $700 is Acorns. You simply link your checking account, and each time you make a purchase, Acorns uses a process called "Round-ups" to help you save money to invest.
For example, if you purchase a sandwich from Subway for $7.25, Acorns will round up the purchase to an even $8. $7.25 will go to Subway, and $0.75 will be held towards investing. Once you accumulate $5 in round-ups, the money will be moved to your Acorns investing account.
It's really simple and there's no catch. It's one of the best ways to grow your initial $700 investment since it will all happen without you having to lift a finger once set up. You can invest your $700 with Acorns here.
Get $20 welcome bonus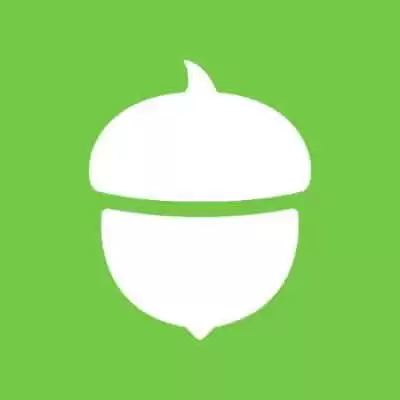 Acorns
Low account fees from just $3 per month
Get $20 as a new user
Low minimum starting investment amount
High average return on investments of 7.5%
Start Investing
22. Invest $700 in cryptocurrencies
With the price of Bitcoin swinging up and down, if you can buy now and hold for a while, your $700 can really grow. I haven't even covered all the other coins that you can buy and potentially double your $700. You can check them out easily on Robinhood, the investing app also allows you to buy cryptocurrencies.
With Robinhood, you can buy and sell Bitcoin, Ethereum, Dogecoin, and other cryptocurrencies 24/7 and commission-free with Robinhood Crypto. You can even get started with a $225 free stock here just for joining.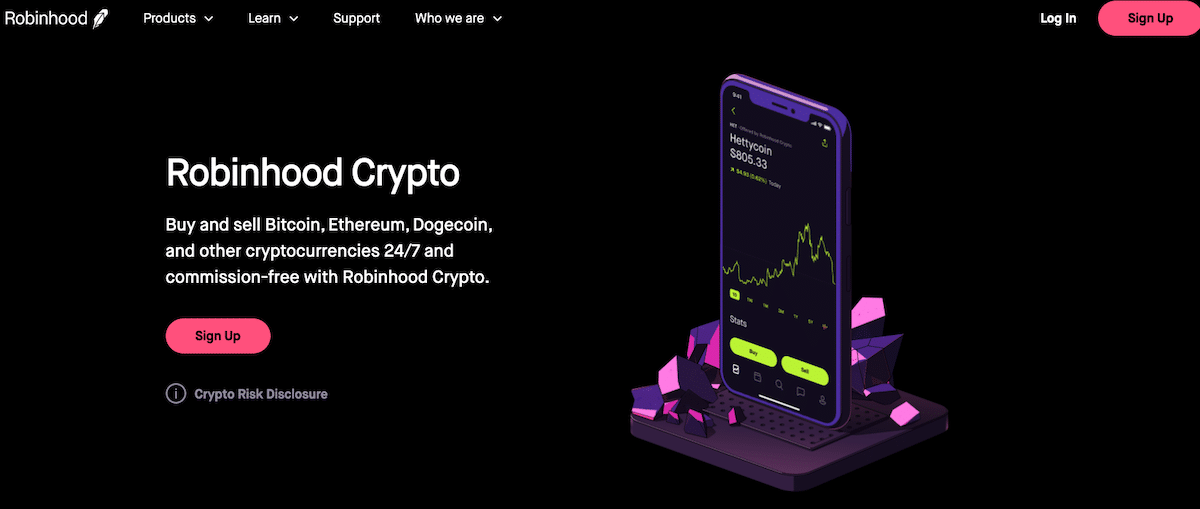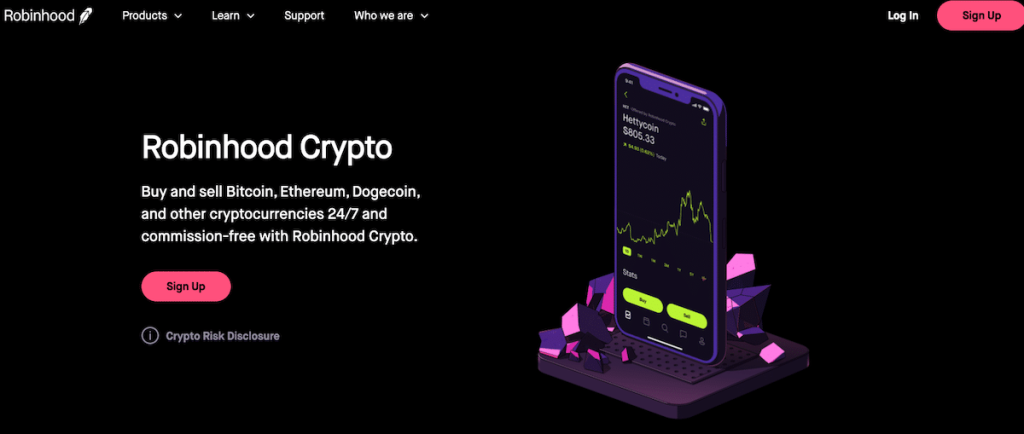 Earn 0.30% on uninvested funds and engage in commission-free investing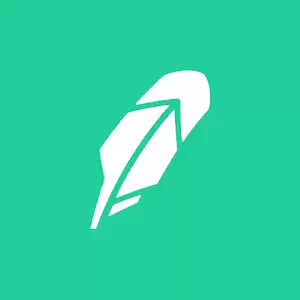 Robinhood
Get a free stock worth up to $225 for joining
$0 commission on all stock trades
Invest in fractional shares from just $1
3 different trading options to choose from
Get 0.3% APY on your uninvested cash
Start Investing
23. Invest $700 in real estate
Wouldn't it be great if you could invest in commercial real estate and apartments without dealing with all the hassle of buying, improving, and re-selling real estate?
You don't have to be a millionaire to invest in these types of properties. You can now invest in large-scale real estate for as little as $10 with Fundrise.
Through their real estate investment products, investors earned an average of 8 – 11 percent on their money last year, and all without painting a wall or dealing with unruly tenants.
There is a reason why they currently have over 500,000+ users, this app really pays you!
Depending on how much you invest, you can make $700 in returns this year.
If you're interested, I recommend you sign up for more information from Fundrise by clicking here.
Expect a high annual return of up to 12.4%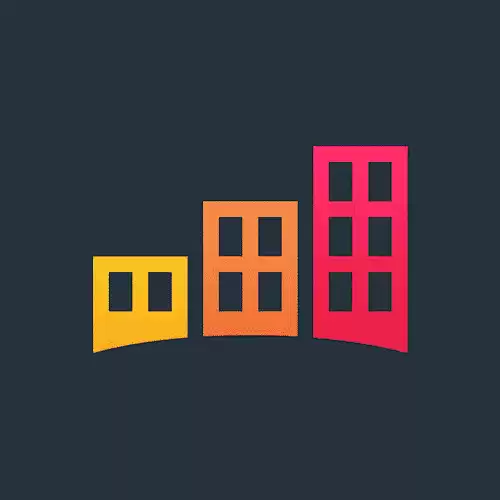 24. Use your $700 to pay off debt
Effectively managing debt is important for staying in control of your finances and building credit. Managing your debt starts before taking out a loan or getting a credit card. Here are four steps for managing your debt:
Analyze your financial status using budgeting tools before taking on debt
Research interest rates and compare them across banks
Stick to your budget and be aggressive
Use your $700 or any other windfalls towards high-interest liabilities
If you missed these steps, you can take the following steps to understand your debt and take control of your finances:
Figure out exactly how much you owe—including interest rates and loan terms
Create your own debt management plan
Consider debt settlement
25. Peer-to-peer lending
Another form of investing that is relatively new, peer-to-peer lending is a significant change in the way that average people get a loan for a various number of needs.
P2P lending platforms provide an opportunity for consumers to borrow money for personal loans. These loans can be used for any purpose, and the amount borrowed is up to $40,000. The interest rates on these loans vary depending on the borrower's credit profile.
The benefits of peer-to-peer lending are that you don't have to offer up a huge sum of money to a single person or business which would create a high risk for you. Instead, you can create an account and fund it with $600 for example, and then loan out $20 to 10 different borrowers. Your return on investment will depend on the number of those loans that default and the average interest rate for all of the loans.
How to Make 700 Dollars Fast FAQs
When you need more money, times can get difficult or even depressing. But, there is a way to combat your lack of funds.
How do I make money now ASAP?
If you need to make money now ASAP do the following: Find ways to get paid on your lunch break by taking top paying surveys with Swagbucks, join an online rewards club like Drop, use Truebill to detect potential savings in your current bills, score beer money with gaming apps like Mistplay, and earn free gift cards with InboxDollars.
How can I make money in one hour?
If you want to make money in one hour, do the following: Join a rewards site like Swagbucks or InboxDollars where you can make money consistently. Or you can earn money playing games on apps like Blackout Bingo. This app lets you play bingo for money — make $700 fast today. It is absolutely free to play Blackout Bingo and earn real-world rewards and cash prizes when you download through this link.
How can a beginner make money online?
Beginners can use the best survey sites to make money fast on PayPal. Free cash or free money is hard to come by but you can earn money on sites like Survey Junkie by referring friends and answering surveys to earn money online fast. You'll never need to enter your debit card or credit card either, these paid survey sites are free to use with no broker or platform fees.
Making $700 fast is possible
There you have it. If you've finished the list, you can see how it is possible to make $700 fast even in this muddy economic climate. This list of ways to make money fast has to have taught you how to make 700 dollars fast.
Making money fast when you're in a pinch shouldn't happen often though. You'll definitely want to build an emergency fund, starting budgeting, and investing if you want to make smart money decisions.
I won't bore you with all the details, because you probably already know all that. Something tells me that you want to learn how to make even more money. Or how about even earning stacks of money when you're asleep?
You can do that with the best passive income websites that'll help you get off the hamster wheel this year.