Earning money in your spare time sounds more like something someone with a high net worth might do, but it is possible for almost anyone with an internet connection and a few extra minutes per day to earn money with GPT websites. These particular websites include some names you might have already heard of, but do you know how much you can make with a GPT website?
If you're curious about what a GPT website is and how you can use them to earn money in your free time, you've come to the right place. In this guide, we'll introduce you to nearly two dozen of the best GPT websites you can use to get paid for completing simple tasks that won't take any more brain power than reading this introduction. Plus, we'll also provide you with some tips on how to make the most of GPT sites so you can optimize your earnings.
Are you ready to earn more money from GPT sites? Let's get started with a quick definition.
What is a GPT Site
A GPT site, or a get-paid-to site, is one that pays you to complete small tasks, also known as micro tasks. You can earn on get-paid-to websites by doing the following:
Answering survey questions
Downloading apps
Shopping online
Receiving and reading emails
Entering sweepstakes and contests
Inputting reward codes
Not all get-paid-to websites are made the same, so rewards differ from one to the next. At the same time, many of them are free to download and join and allow you to earn extra cash in your spare time.
20 Best GPT Sites for Extra Money
In no particular order, here are 20 of the best GPT sites you can visit to earn extra money today.
1. Survey Junkie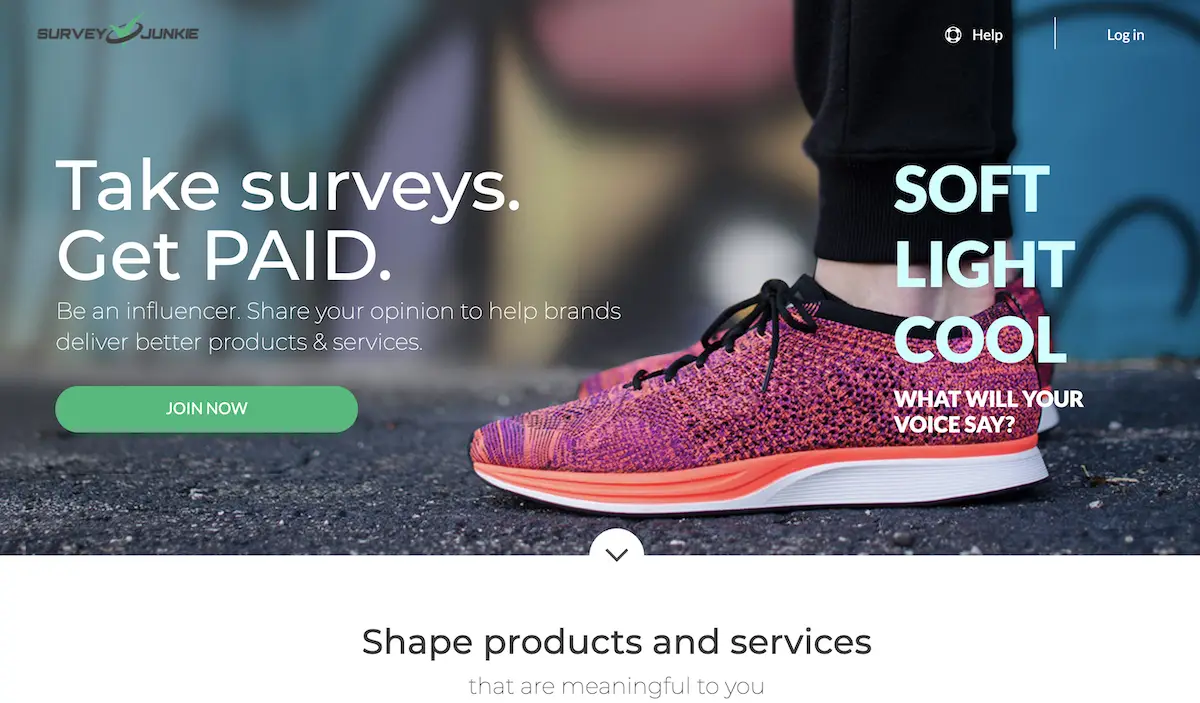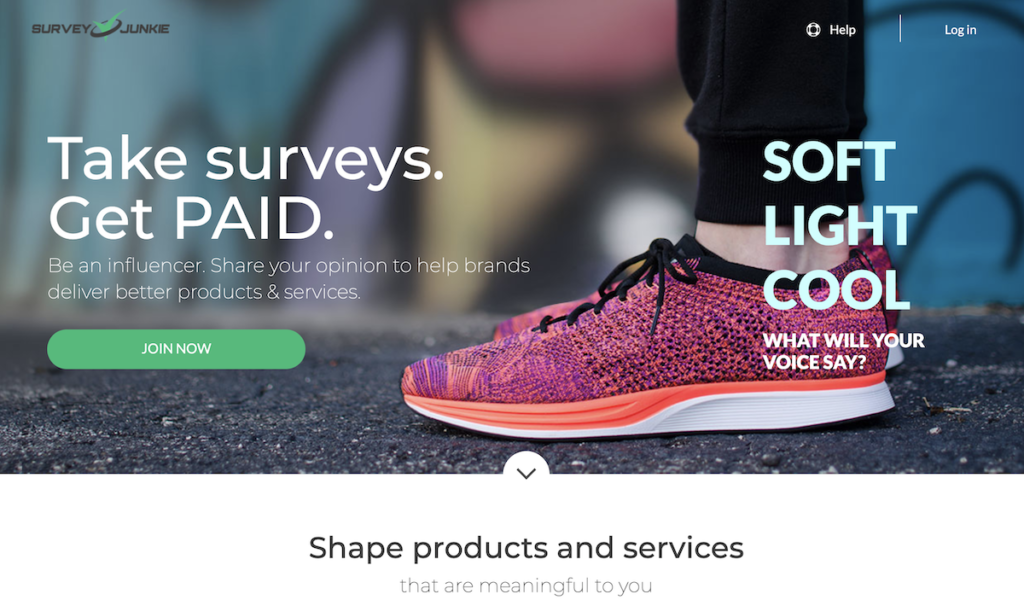 Survey Junkie uses your demographics to match you to paid surveys, many of which range from $0.25 each to a few dollars at a time. You can easily cash out via PayPal or free gift cards, but you'll have to reach a minimum of $5 in rewards first. Survey Junkie does allow you to earn free PayPal money, once you reach that $5 mark.
Earn on average $1 to $3 per survey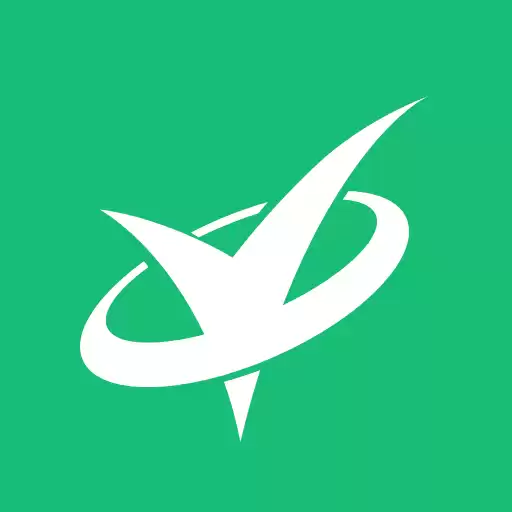 Survey Junkie
$1-$3 average earnings per survey
Extra points if you screened out of survey
Additional ways to earn up to $100
Install Survey Junkie extension for bonus
Join for Free
2. Branded Surveys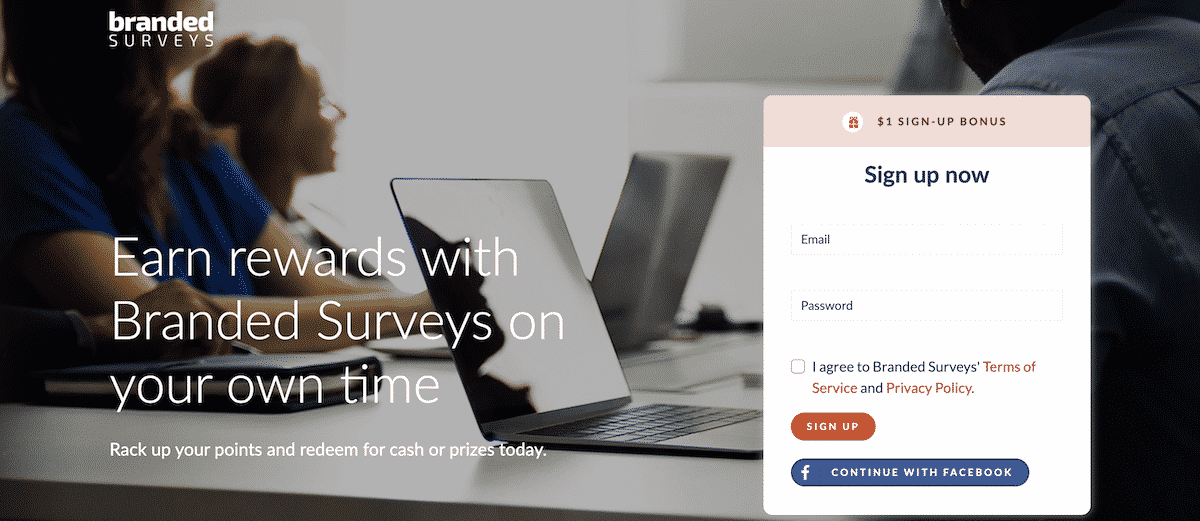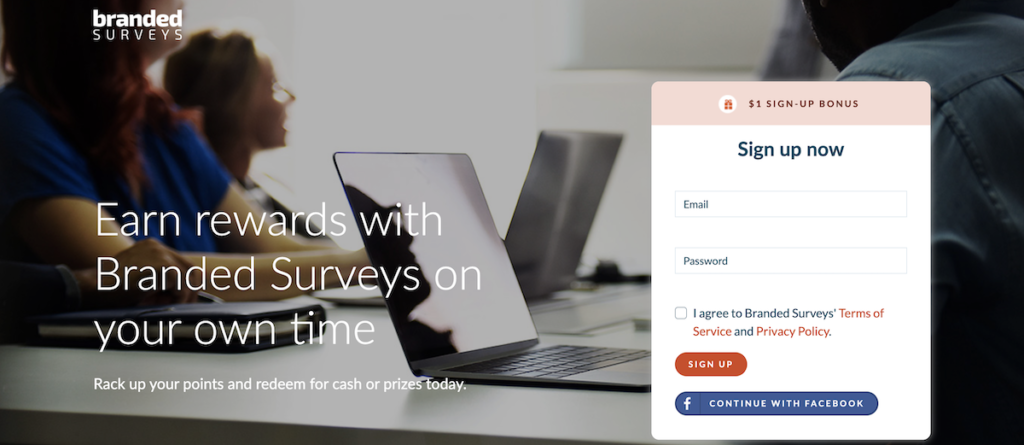 Obtaining rewards through Branded Surveys by answering survey questions and participating on the site can earn you entrance into the Branded Elite loyalty program. In this program, you'll be placed ahead of others for better survey opportunities, though it's based on how many points you earned the previous month. 
A minimum of $10 is required to cash out on Branded Surveys, and you can choose from PayPal deposits, cash, and free gift cards.
Earn on average $1 to $3 per survey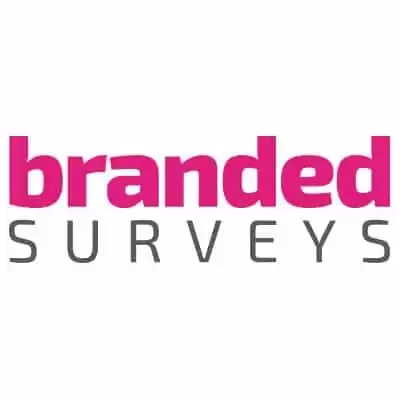 Branded Surveys
$1 sign up bonus
Earn $1-$3 on average per survey
Average survey length is 15 min
Pays by bank transfer, PayPal & gift cards
Join for Free
3. Swagbucks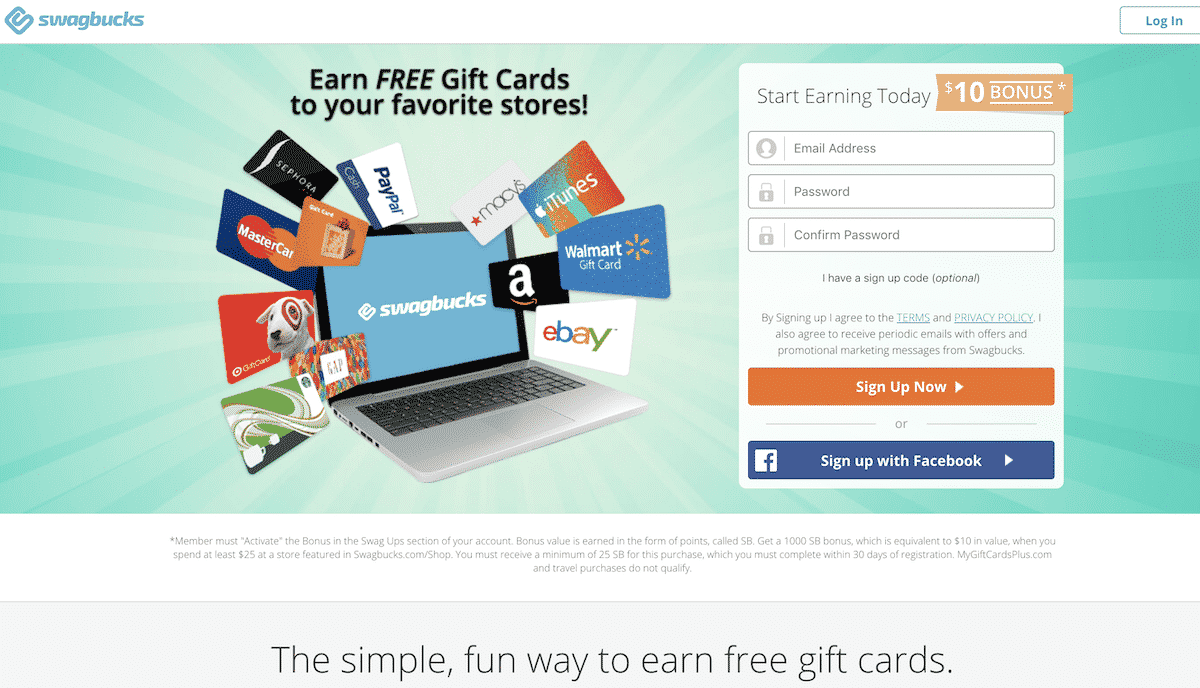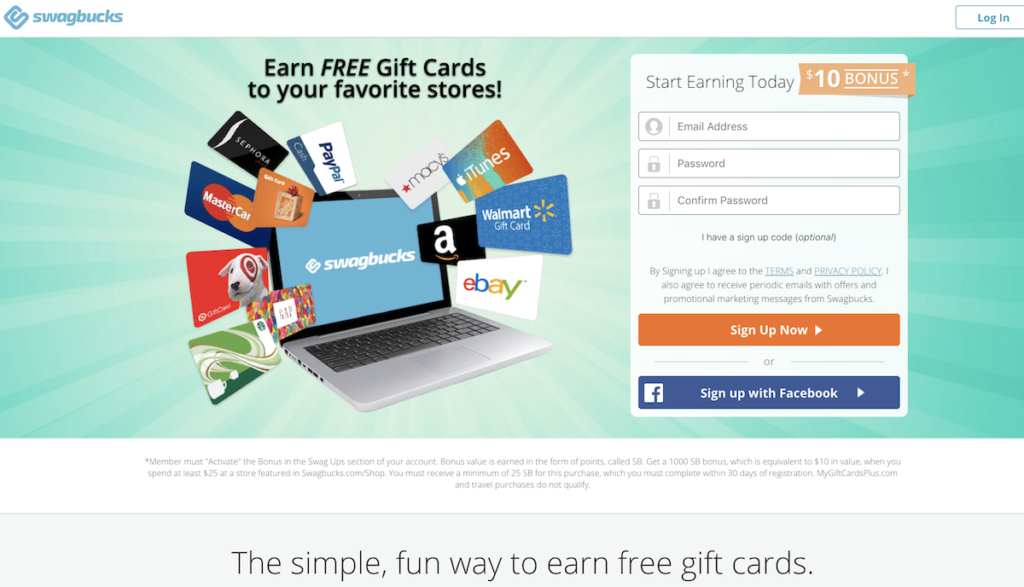 There are so many ways to earn extra money with Swagbucks, but you'll only need $1 in rewards to redeem. Choose from PayPal, gift cards, or donate your rewards to charity. Tasks include shopping online, uploading receipts, referring friends, answering surveys, playing games, participating in daily polls, and watching videos. Overall, Swagbucks is one of the best survey apps available today.
Earn around $50 to $1,000 per year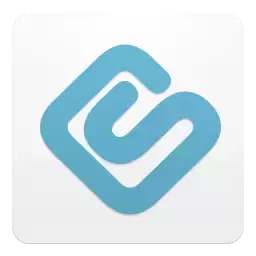 Swagbucks
Get $10 added to your account just for signing up.
Swagbucks is the most reputable rewards site that lets you watch videos, take surveys, shop and more to earn real money. You can also get free gift cards and cash for shopping and discovering content online.
Start Earning
Related: 13 Sites Like Swagbucks to Earn Money
4. MyPoints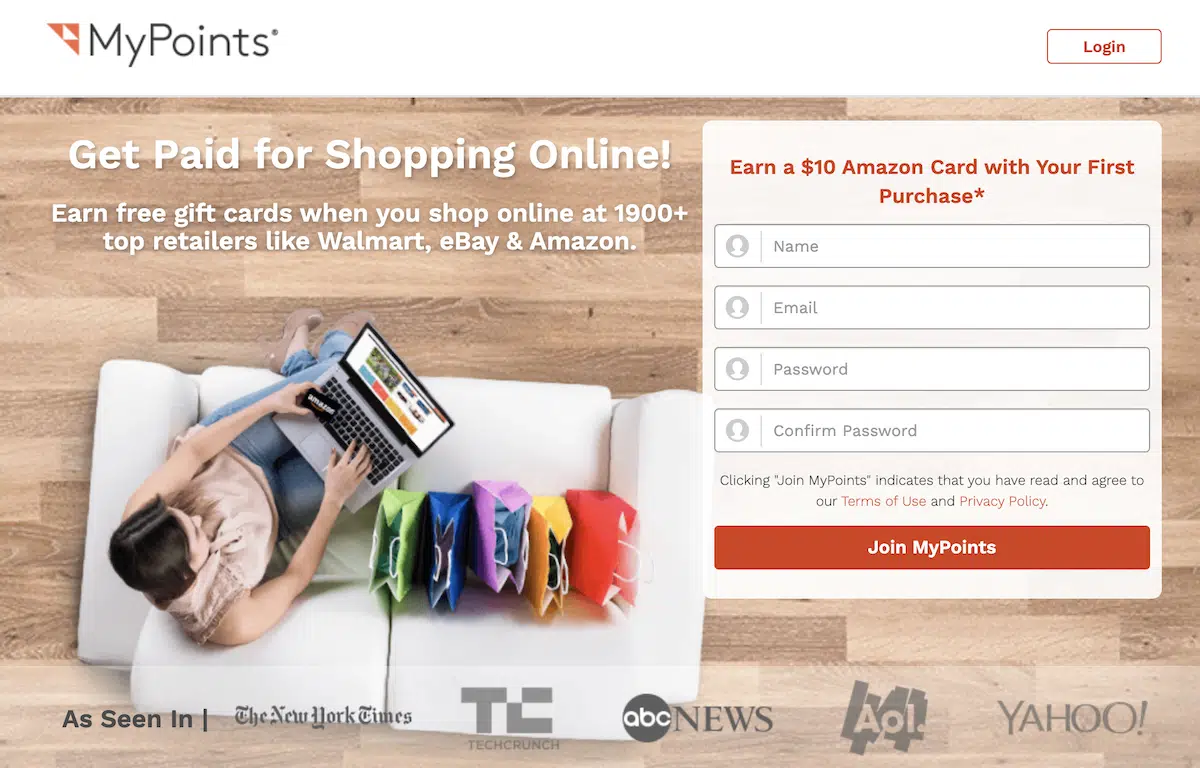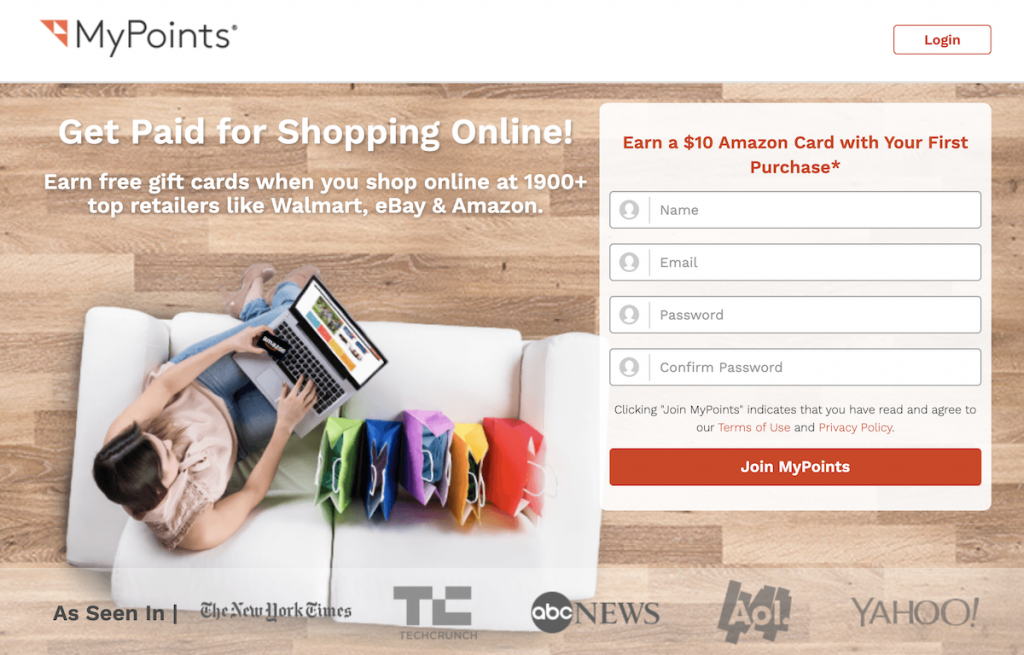 Though it won't make you $100 in a hurry, MyPoints can help you get one step closer to your income goals. They offer cash back at many popular retailers and you only need $5 in rewards to cash out via free gift cards.
MyPoints rewards points equivalent to $20 when you refer friends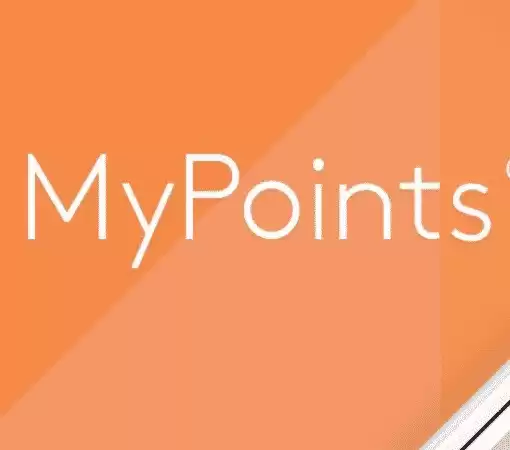 MyPoints
Get $10 added to your account just for signing up.
$10 sign-up bonus with your first purchase
Earn $1 on average per survey you complete
Over 10 different ways to earn money
Pays by gift cards, PayPal & travel miles
Join for Free
5. LifePoints
Surveys on LifePoints take about 10-20 minutes to complete, but they offer rewards of anywhere from $0.50 per survey to upwards of $3 or more. You'll need 500 LifePoints to cash out, which is roughly the equivalent of $5. Rewards earned by completing surveys include Amazon and Starbucks gift cards, as well as a PayPal deposit.
6. Kashkick
If you're looking to make $50 fast, sign up for Kashkick to earn from playing games and answering surveys. You'll need $10 minimum to cash out via PayPal. 
7. Premise Data
Premise Data employs people all over to take photos and answer questions in order to complete tasks. You can cash out when you earn $20 or more, via PayPal, Payoneer, or Bitcoin. This versatile app offers users plenty of ways to make some extra cash here and there.
8. Gamehag
If you like playing games on your PC, Gamehag is right up your alley. This GPT site pays you for answering surveys, writing reviews, and downloading apps. You can redeem your rewards for gift cards, steam games, in-game skins, and Visa gift cards as well. You'll need $3 to $5 to cash out, depending on which reward you choose. 
9. Pinecone Research
The folks at Pinecone Research guarantee a payout of $3 per survey for this invite-only survey website. You will have to apply to join, but you'll be put on a waitlist to receive email alerts when you do qualify for a survey. You can cash out immediately for a PayPal deposit or gift cards once you do earn rewards.  
10. Grindabuck
After your first cash out of $10 or more, you only need $1 in rewards to cash out on Grindabuck. This app can certainly be on your list for making $80 fast, but you'll need to verify your identity first by uploading your ID. Earn rewards on Grindabuck by downloading apps, watching videos, completing referrals, winning giveaways, and answering surveys. You can cash out via gift cards, crypto, or a PayPal deposit.  
11. Cointiply
Bitcoin is the name of the game with this GPT site. Cointiply uses what's called a Bitcoin faucet to earn small amounts of Bitcoin for rolling a number. Depending on what number you roll, you can earn various amounts of Bitcoin.
At the same time, you can also earn crypto by referring friends, completing surveys, completing tasks, logging in, and watching videos. You will earn interest on your coin balance but Bitcoin and DOGE coins are the only cash out methods. You'll need at least $5 worth of either in order to cash out.
12. Opinion Outpost
It might take you a bit to earn $500 by answering surveys on Opinion Outpost, but it is possible. You'll need at least $5 in order to cash out via prepaid Visa gift cards, Amazon gift cards, or a PayPal deposit. 
13. Prolific
New users on Prolific will have to complete an in-depth questionnaire in order to be matched to surveys, but the minimum hourly rate on this GPT site is $6.50. That's quite a bit of money for a get-paid-to site, so this can be a lucrative venture if you play your cards right. You'll be able to cash out via PayPal once you reach a balance of $6.50 or more. 
14. Zap Surveys
Zap Surveys guarantees you a $6.25 payout on your first survey. Complete enough surveys to reach $25 and you can cash out for gift cards, Google Play credit, Visa gift cards, and a PayPal deposit.
15. PrizeRebel
This GPT site includes regular giveaways that help their members earn more for their time. The owners are very interactive with the users on PrizeRebel, which is refreshing. You will have to complete enough surveys to reach $5 in rewards in order to cash out, but you can choose from direct deposit, PayPal, free gift cards, or Visa gift cards.
16. Qmee
If you're looking to make $300 fast, it could be in the form of saving money with the Qmee shopping browser extension. This GPT site also pays you for referrals, searching, surveys, shopping online, and inviting friends. There's no minimum redemption amount, and you can choose from gift cards or PayPal by using apps like Qmee.
17. ySense
This GPT site isn't necessarily the highest-paying site on our list, but you can easily earn money by downloading apps, signing up for emails and newsletters, and completing referrals and surveys. You'll only need $3 in rewards to redeem for gift cards and a PayPal balance.
18. Treasure Trooper
The Dragon Lair minigame is one of the best features of Treasure Trooper, a GPT site that will reward you for installing apps, shopping online, answering surveys, searching over the web, watching ads, entering sweepstakes, and inviting friends. You'll have to wait until you get $20 in rewards to redeem, but you can choose from a check, gift cards, or a PayPal deposit.
19. InstaGC
With a low $1 minimum payout, InstaGC allows users to watch videos, enter sweepstakes and giveaways, watch ads, refer friends, and complete surveys to earn rewards. You can also earn by downloading apps and signing up for programs and newsletters.
Payouts come via PayPal, a prepaid Visa gift card, or Bitcoin.
20. Gamekit
If you enjoy PC games such as Goodgame Empire, Crossout, Star Trek Online, and MapleStory, Gamekit is the right GPT site for you. You'll earn in-game rewards, random Steam keys, and the chance to cash out via a prepaid Mastercard for entering sweepstakes and more. Depending on the reward you choose, you'll need anywhere from $1-$10 to cash out.
Best GPT Mobile Apps
While GPT sites can help supplement your bottom line, there are a slew of GPT mobile apps you can download as well. These apps work a little bit differently depending on which app you download, but they're a great way to earn extra money, just like GPT sites.
Mistplay: Get paid to play games with this popular app that rewards you for leveling up. 
Drop: Link the card(s) you shop with to earn rewards as you swipe through your typical shopping activities. 
Fetch Rewards: Upload your receipts as you shop to earn rewards from this GPT mobile app. 
AppStation: You could end up making $5 fast with this app, which pays you to play games by rewarding you for every minute played. 
Caddle: Like many of the GPT sites on our list, this app allows you to earn rewards for completing surveys, watching ads, and uploading receipts. 
Rewarded Play: As the name suggests, this GPT app pays you to play popular games on their platform to earn gift cards from Amazon, Walmart, and more.  
With the right combination, you could make over $150 with get-paid-to websites and apps combined.  
Tips on Making Extra Money with GPT Sites
As tempting as it might be to download and/or sign up for all the GPT sites and apps you can find, that's not always the best approach. Instead, here are some tips you should keep in mind if you want to earn big from get-paid-to sites:
Cash out when you meet the minimum requirement to do so. This prevents you from losing any rewards you have if you no longer want to use that site.
Complete tasks in your downtime. If you're riding the bus to school, commuting to work (and not behind the wheel), or just waiting for your food to be delivered, GPT sites can help pass the time.
Try a few different sites out. See which features you like on each site and seek out similar sites.
Track your hourly earnings on the sites you do visit to see which are the most lucrative. Spend your time largely on these sites, rather than on a bunch at a time.
If you're serious about a get-paid-to site, you can easily research it online. In fact, this Reddit thread can help point you in the right direction by providing you with experiences of other users just like yourself. 
FAQs
Are GPT websites legitimate? 
Yes, GPT, or get-paid-to websites are legitimate. They will pay you to complete micro tasks, such as answering survey questions, playing games, participating in contests, and even watching videos. 
How much can I earn from GPT websites?
It's not necessarily possible to earn a full-time salary from GPT websites. That being said, you can easily earn enough money to pay for an occasional visit to Starbucks or a night out with friends. It's more about stacking up rewards over time than getting cash fast. 
What are the best GPT websites?
Some of the best GPT websites include Survey Junkie, Swagbucks, MyPoints, and Pinecone Research. These sites offer some of the best opportunities to earn money on the side in your free time. 
Get Paid For Your Time
It's nice to know that you can take a few minutes out of your day and do something different while still earning a little bit of money. These get-paid-to websites aren't going to keep you going if you don't have a steady income, but they're a great way to supplement rainy days with some extra cash. What will you do with the extra money you earn from GPT sites?