Are you wondering if you can succeed by working at Appen? In this Appen review, we will discuss how much you can get paid, if it's legit, and more.
When I first learned about Appen — I was surprised to see such a huge network of remote jobs available to anyone. I was for sure thinking it was some sort of scam or it didn't pay well.
For a long time, I wanted to work from home as a freelancer or blogger and not have to work for somebody else. Yes, I wanted to be my own boss and make money online fast.
But it's difficult, especially if you are just getting started and don't have a lot of monthly income coming in. So companies like Appen can help, right?
I wanted to dive deep into this company with an Appen review to see if it's actually legit. I'll also share some real reviews from current Appen remote workers in order to see what they think about Appen (and if it's keeping the lights on).
Let's get started.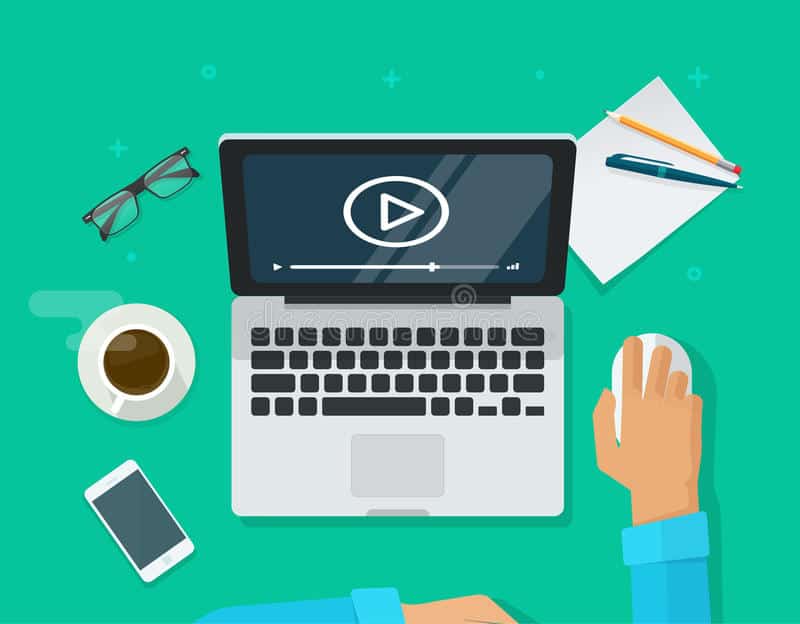 What is Appen?
You may be asking, "What does Appen do?" To put it simply, Appen loves all things tech. They work with clients from across the spectrum: technology, auto, government, retail, healthcare, and financial services.
However, you don't need to be a "techie" to join Appen's team of more than 1 million flex workers. They take pride in the diverse international team and the flexible and full-time opportunities they offer.
How to work for Appen?
Remote work is not just a trend and it is changing how the world does business. Appen is a pioneer in the movement!
Let me preface by saying that this company pays on time so there is an opportunity for you to succeed. If you want to work from home, consider taking a job on Appen.
The company is operating in over 130 countries and in more than 180 languages and dialects, they support the work of some of the world's top technology companies.
You'll get to work on innovative projects and grow your skills – all on your own schedule.
There's something for everyone at Appen! Please visit appen.com/careers.
Appen's Mission: Appen's mission is to bring together the best of human intelligence and technology to accelerate global technology solutions. They help its clients enhance their best-in-class products and services around the world, including search engines, social media platforms, voice recognition systems, sentiment analysis, and eCommerce sites.
Appen jobs
When you visit the Appen careers page, you will see 4 different types of jobs you can apply for.
Raters: Flexible, part-time, home-based work that requires a computer and/or mobile device.
Language Jobs: Flexible work in Transcription, Translation, and Linguistics.
Micro Task: Simple tasks that can be completed in about an hour from the comfort of your own home.
Corporate Jobs: Positions affiliated with our global offices focused on Engineering, Marketing, Finance, and Sales
Pro-Tip: Beware of phishing scams requesting your sensitive information. Please ensure that all emails that you using to contact Appen are coming from:
Is Appen legit?
If you work for Appen, over time you can take on multiple Appen projects on different occasions, and it's a great remote job opportunity.
What you will get with Appen (in terms of pros) is:
1. Honest employer. I can't stress enough how important it is, especially in the case of the third world countries where it's basically impossible to meet employer that will tell you the truth about your future position and salary.
2. Competitive salary/hour rate for long-term, "pay per hour" projects. The hour rate is really great and above any remote job in this field.
3) There's always more work. You will get occasional invites to some other Appen projects (in addition to your primary project/position), although they are mostly not long-term, it's a great opportunity to make some more money.
4) Flexible hours. It's one of the best things about this position: not only it's flexible in terms of your schedule, but you can always go full-time (as there's no hours limit now) If you hate morning routine and being stuck in the office — go for it.
Appen reviews
This wouldn't be a legit Appen review without some of the real remote workers sharing their actual experiences working for this company.
This company has over 1,547 reviews on Glassdoor with an average rating of 3.2/5 stars.
Here are the highlights of the Appen reviews:
Appen Pros
"Work from home no time schedule" (in 442 Appen reviews)
"Excellent pay, working from home and flexible hours" (in 123 Appen reviews)
Appen Cons
"Low pay, not a full-time income" (in 35 Appen reviews)
"No benefits or insurance included" (in 31 Appen reviews)
How much does Appen pay?
To answer this question I surveyed the entire web to find real Appen workers are getting paid across the map, like this worker out of Poland:


I've found that this answer depends on what country you are working out of.
For example, a worker out of Poland was only making $6/hr but a worker in the United States can earn $12/hr depending on the state and project.
So, do not expect to get rich by working for Appen. But depending on the project and the extra hours you put in, you can surely make ends meet by working with Appen.
Appen review summary
In this Appen review, you have learned that Appen is a legitimate work from home opportunity. You can set your own hours and depending on the project — you can make above minimum wage.
However, some of the jobs offer low pay and can not substitute a full-time income. Also, do not depend on Appen for any employee benefits or insurance coverage. So if you are interested in remote work then we do recommend applying for projects on Appen.
Good luck!